Cissé Moussa aka Ciss St Moses  (Ciss St Moise) – Treichville (Ivory Coast)
CISS ST MOSES – Guardian of Male Elegance
For almost 25 years, Cissé Moussa embodies excellence, refinement and elegance for Man. He made his name, Ciss St Moses, the brand of Tropic 105, the fashion house of which he is the boss and founder. Today, Ciss St Moïse belongs to the very small circle of great African designers.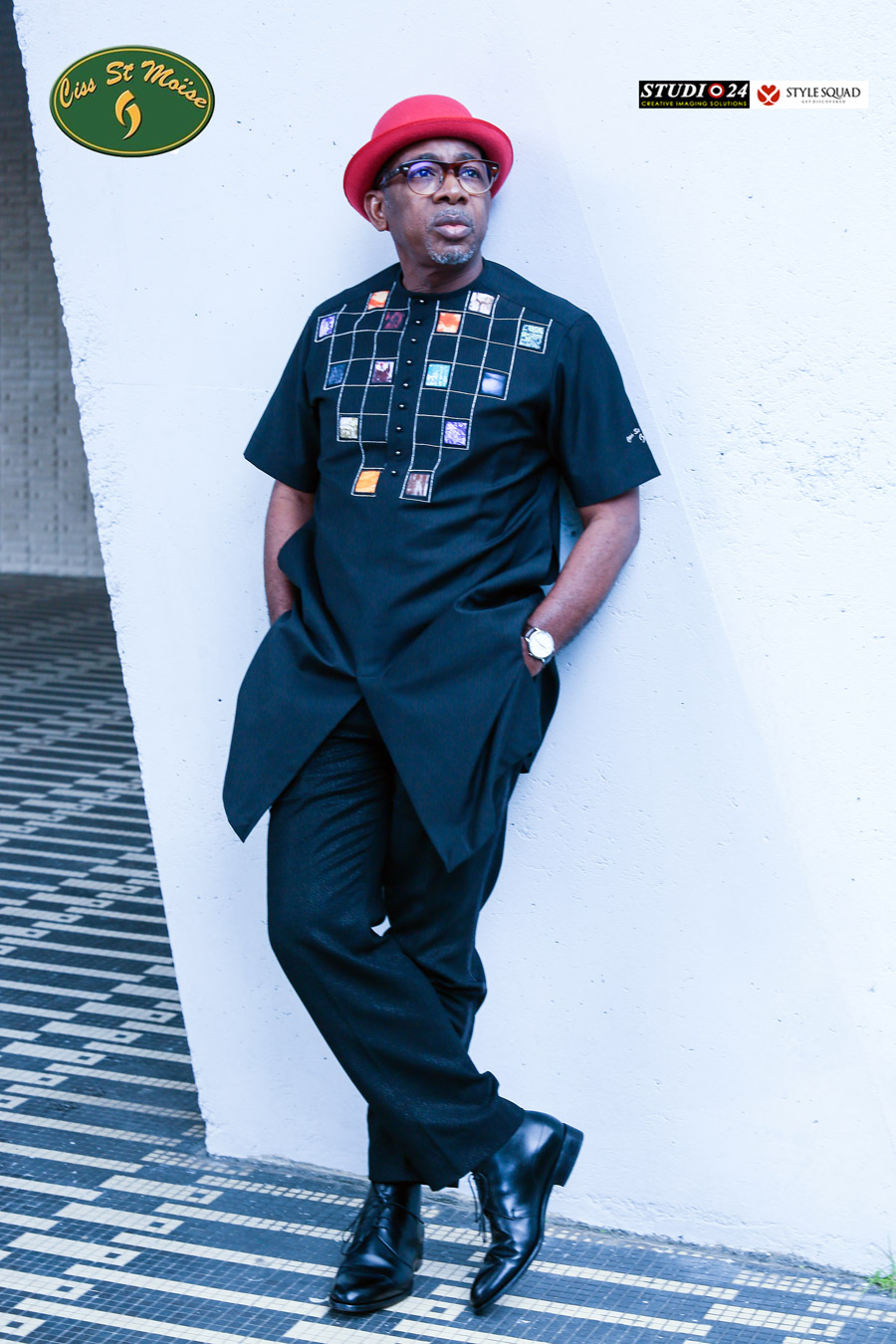 Passionate about transmitting tradition and history – a discipline he taught for a few years – Ciss St Moses was named Ambassador of the City of Grand Bassam. A UNESCO World Heritage city in 2012. For two years, between 2014 and 2016, Ciss St Moïse is technical advisor to the Ivorian Ministry of Handicrafts and Promotion of SMEs. In 2013, he was promoted to Officer of the National Order of Merit.
Two years later, Ciss St Moïse and his teams launch the first N'Zassa Mode Festival in Treichville. A way of celebrating work, creativity and cultural crossbreeding in all forms. It is also the testimony of the peaceful and harmonious coexistence of the different groups of populations that today constitute Côte d'Ivoire.
Keeper of African elegance, Ciss St Moses won successively, the Best Fashion Show Awards 2015 in Ivory Coast, and that of Excellence of Best Craftsman 2016, awarded by the Republic of Ivory Coast.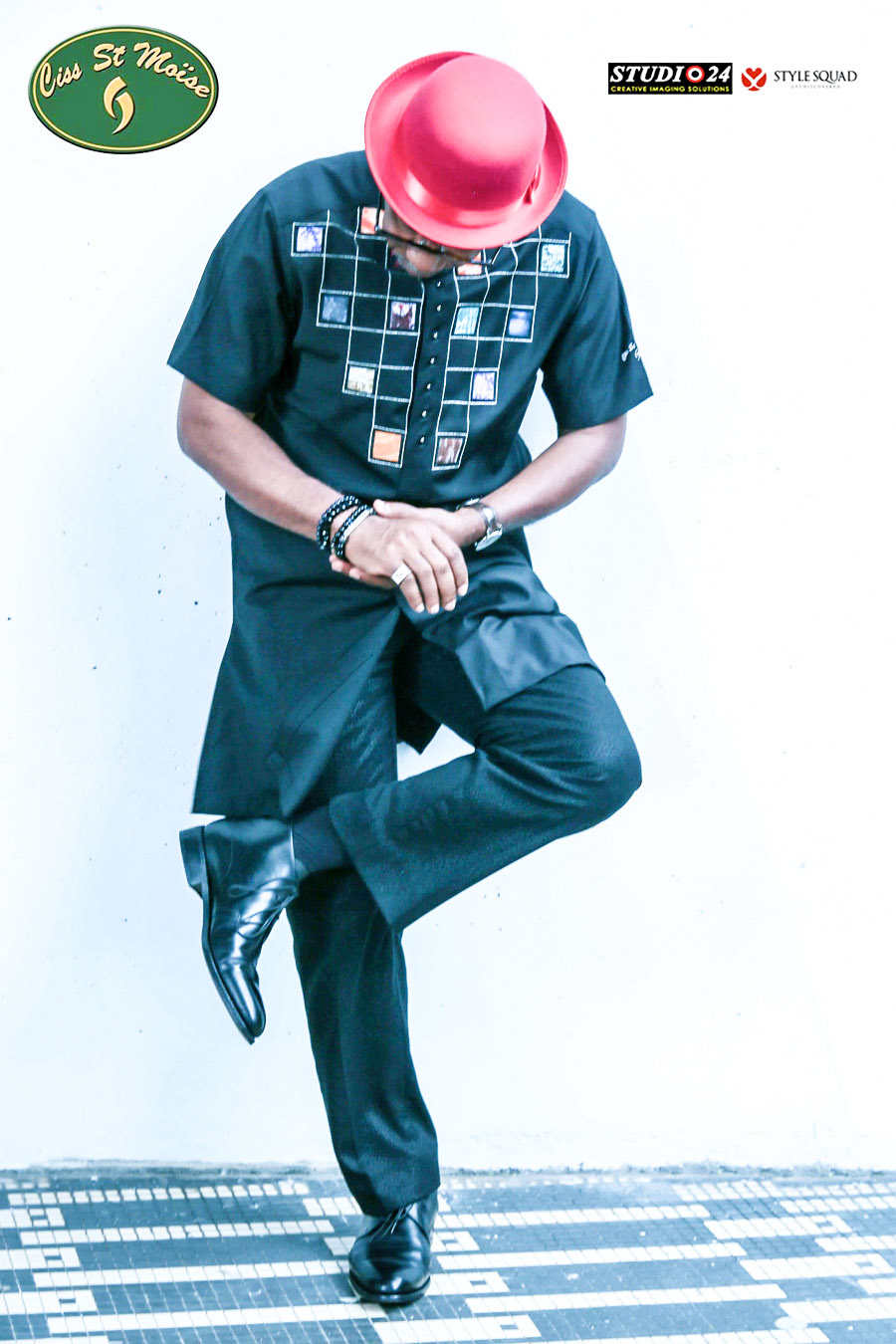 TROPIC 105
He is a special case of African fashion. Completely self taught, this professor of history and geography, decided to live his passion in 1989 his fashion house TROPIC 105.
And it is almost three decades since the saga « Ciss St Moses ».
From generation to generation this guardian of masculine elegance has finally marked the African style.
« The Mag – Air Ivory Coast »
This style is global and the demand is growing, the challenge of Moussa Cissé is to preserve the sense of creation, craftsmanship, noble and valuable materials while meeting the demand of followers of the brand more and more numerous .
The motto of the Master of the places,
Work tirelessly …
N'Zassa Mode Festival
In 2015, Ciss St Moïse created the first N'Zassa Mode Festival in Treichville, promoting the multiple identities of Ivorian art and culture, celebrating the harmonious coexistence of several nations and the cultural interbreeding that impacts all forms of culture. creativity.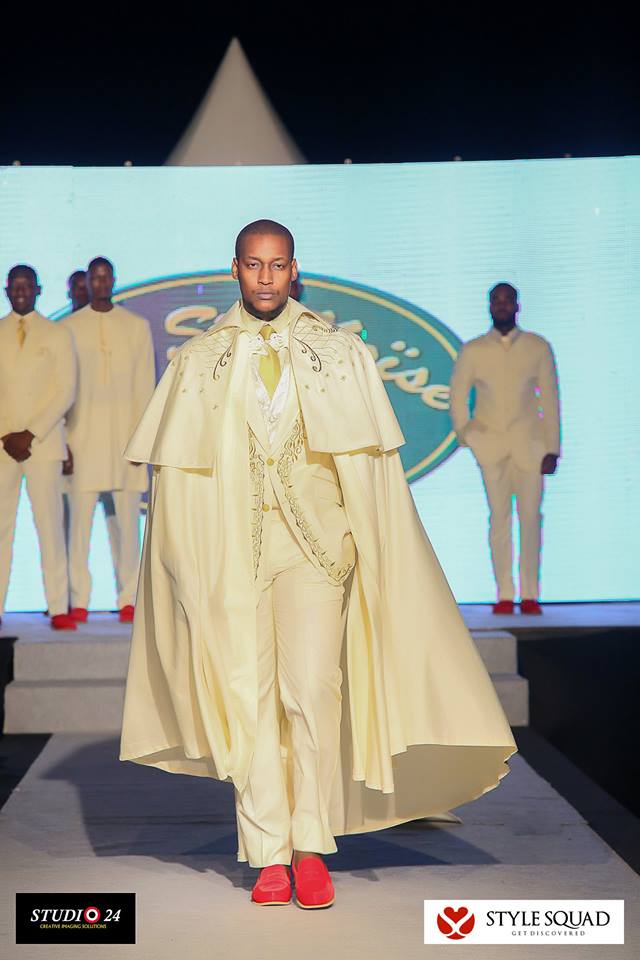 Ciss St Moise does not only promote the Ivorian artisanal know-how, in its will to transmit the history of the Ivorian culture it reminds that it emanates from several waves of immigrations, religions and different traditions which knew coexist and create an Ivorian identity. This festival offers for several days, a showcase to young international designers by contributing to their promotion in the African fashion industry in full expansion.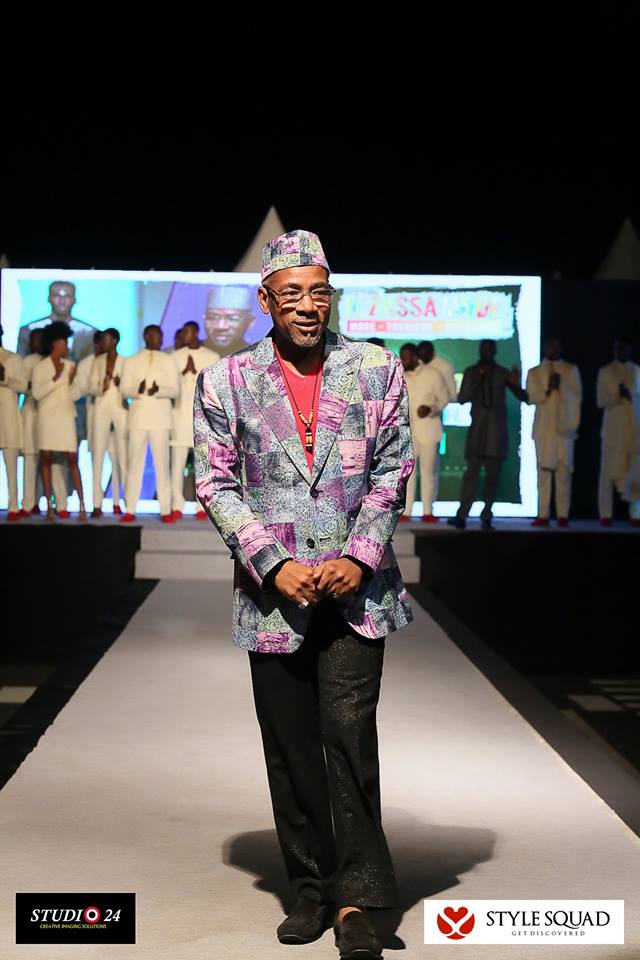 The Festival N'Zassa Mode Treichville is the rendezvous of fashion in Ivory Coast not to be missed.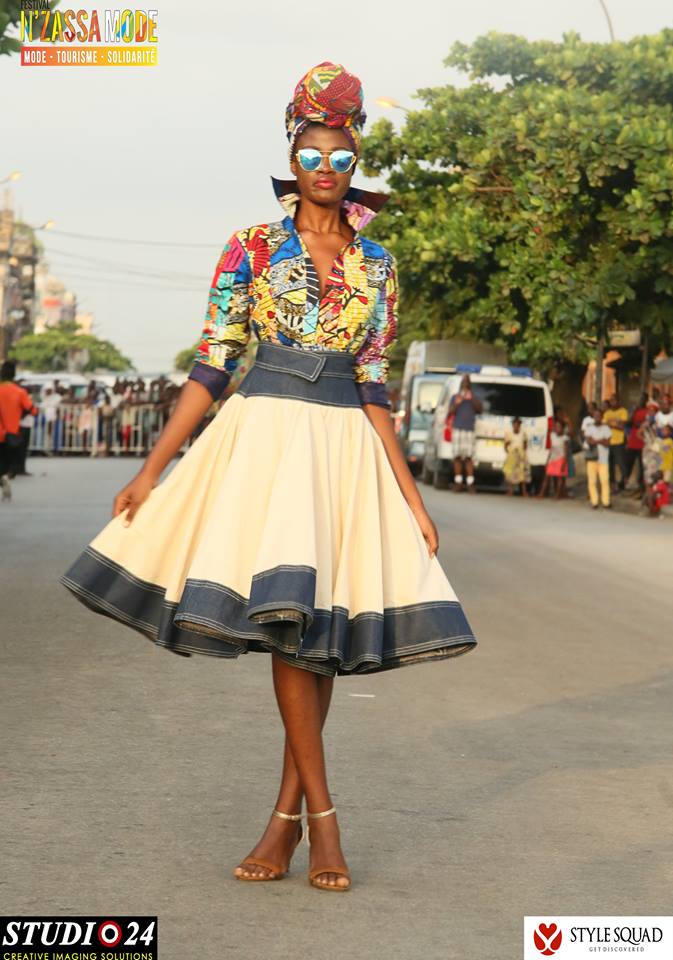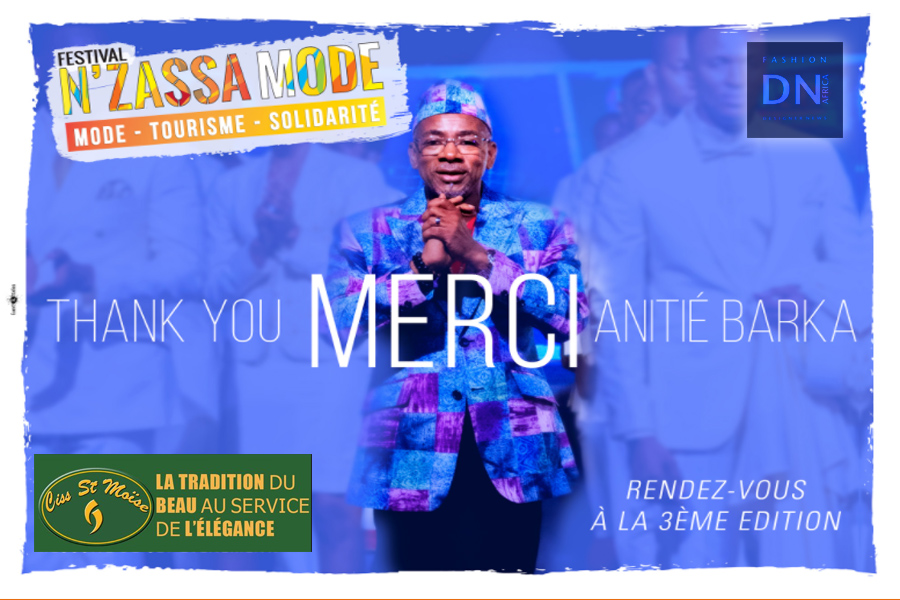 Winner of TOP 10 FASHION IVOIRIAN MODE « PERSONALITY FASHION 2017 ».
On Thursday, Oct. 19, Ciss St Moise was nominated at the awards ceremony of TOP 10 FASHION IVOIRIAN MODE « PERSONALITY FASHION 2017 ».
This ceremony was organized by Mr Kifack Beirut and his entire team. The personalities who were present at the awards ceremony were (ERIKA DU PARC, MARIAME KONE BEDIE, YAMOUSSO THIAM, MARTINE COFFI STUDER, FATIM SIDIME, ISABELLE MORENO and KARIM OUATTARA …..)
Ciss St Moise wanted to pay homage to the Tresors of Ivory Coast who are the godfathers of this event MICHAEL KRA AND KIANE KEITA (KIMI) ….
Ciss St Moise has dedicated this trophy to all the creative youth of Ivory Coast of Africa and the world ….
Blow of heart to the young female generation (NAKISSA, ISABELLE ANDOH, YALERIE ..).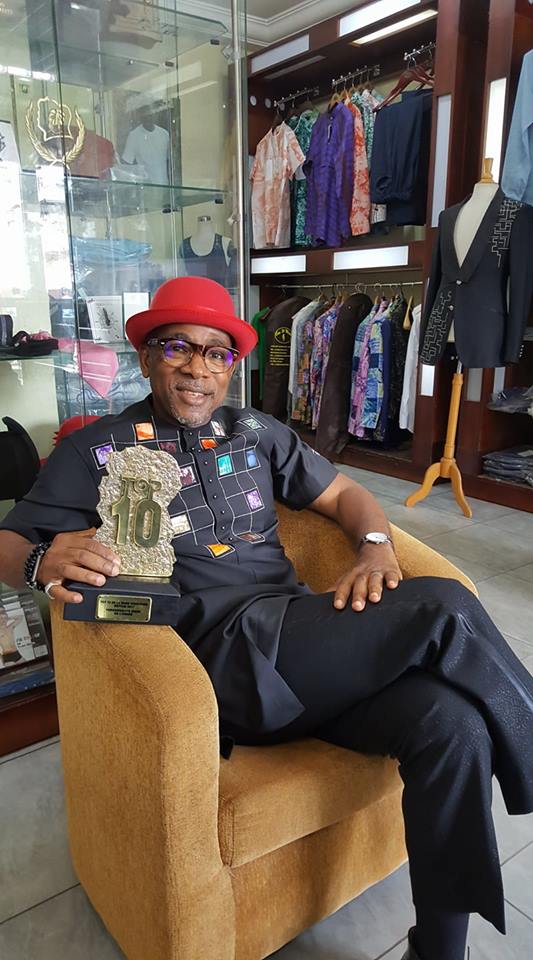 CISS SAINT MOISE (TROPIC 105 Sarl)
Ateliers de couture
Avenue 21, Rue 23 – Notre dame
Treichville – 26 BP 271 Abidjan 26
Abidjan – Côte d'Ivoire
Tel : (+225) 21 24 67 72
Gsm : (+225) 05 05 34 39 / (+225) 02 59 70 68
[stag_map lat= »5.303389″ long= »-4.005520″ width= »100% » height= »350px » style= »bright_bubbly » zoom= »15″ type= »roadmap »]