LOZA MALEOMBHO, Fashion Designer from Ivory Coast.
Loza Maléombho, African Fashion Designers, Ivorian Fashion Designers.
African Fashion style by : Loza Maléombho
Established in New York City in 2009 and relocated to Ivory Coast (Côte d'ivoire) since 2012 where its production takes place, the brand is best described as a fusion between traditional cultures/ sub-cultures and contemporary fashion.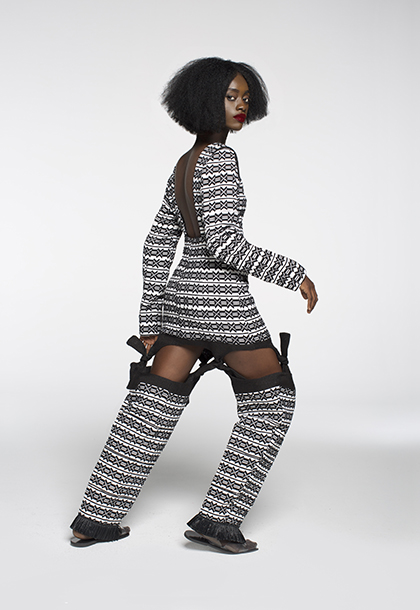 Loza Maléombho bridges Ivorian traditions with modern fashion. The sil­houettes celebrate the paradox of the old and the new, cultural and futuristic, but more specifically, the synergies, the contradictions and similarities between Ivorian tribal aesthetics and New York's urban fashion.
Loza Maléombho works with artisans who have mastered their craft for generations and find ways to communicate their trade into a new setting, with fashionable items that arc on trend.
Born in Brazil and raised between Côte d'Ivoire and the United States, she was designing since 13 and graduated in 2006 from the University of the Arts of Philadelphia with a BA of Fine Arts in Animation. She was then initiated to the fashion industry by interning with New york based designers Jill Stuart, Yigal Azrouël and Cynthia Rowley all before deciding to start a brand of her own.
Loza Maléombho started her namesake fashion brand in 2009 before deciding to relocate to Côte d'Ivoire in 2012. The young Ivorian designer, who interned at Jill Sander, Yigal Azrouël and Cynthia Rowley describes her brand as a fusion between traditional cultures/subcultures and contemporary fashion. By producing all garments, accessories, shoes and jewellery in Côte d'Ivoire, Loza's vision is to empower young women from unfavourable backgrounds with a small manufacturing workshop that produces the collection.
How to be a creator living and residing in Cote d'Ivoire and succeed in spreading his creations internationally.
The secret lies in the organization and the marketing approach, the rendering and the image is an extremely important element in this process of internationalization.
She defends her work as a fusion of African subcultural traditions and contemporary trends. It is therefore not surprising to find kenté (Kita) woven in his graphic jackets or PVC in his sandals – sandals which are also part of the list of essential accessories
Through her own creations, Loza Maléombho takes a stand and defends the cause of the African-American community.
A serie of self-portraits under the hashtag #AlienEdits. She puts herself on the stage proudly displaying symbols of African aesthetics.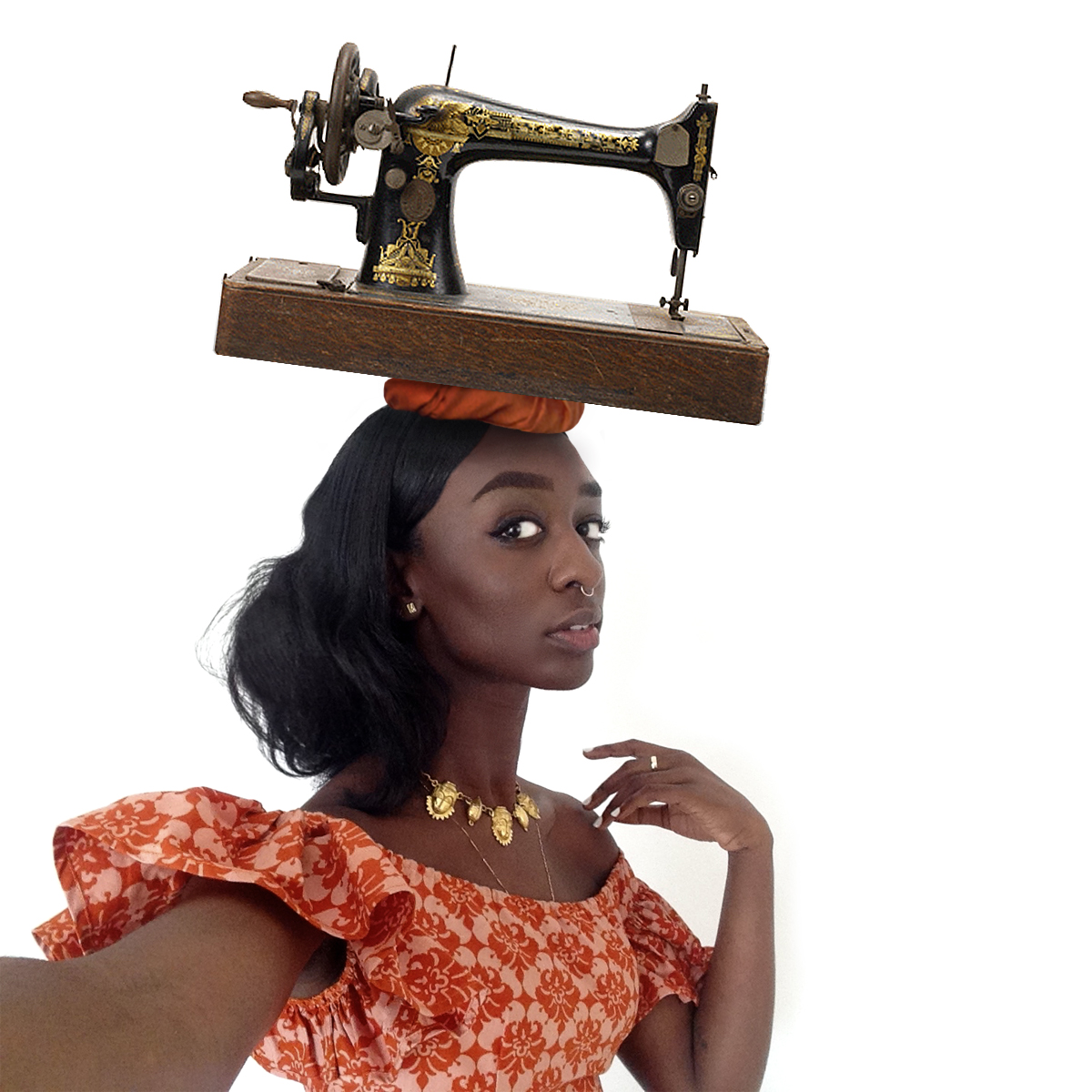 LozaMaléombho is produced in a small manufacturing workshop in Ivory Coast. She hire and empower young women from unfavorable backgrounds. Her ties to the West African country can also be seen in the details—locally manufactured indigo-dyed fabrics, jewelry, shoes, and accessories.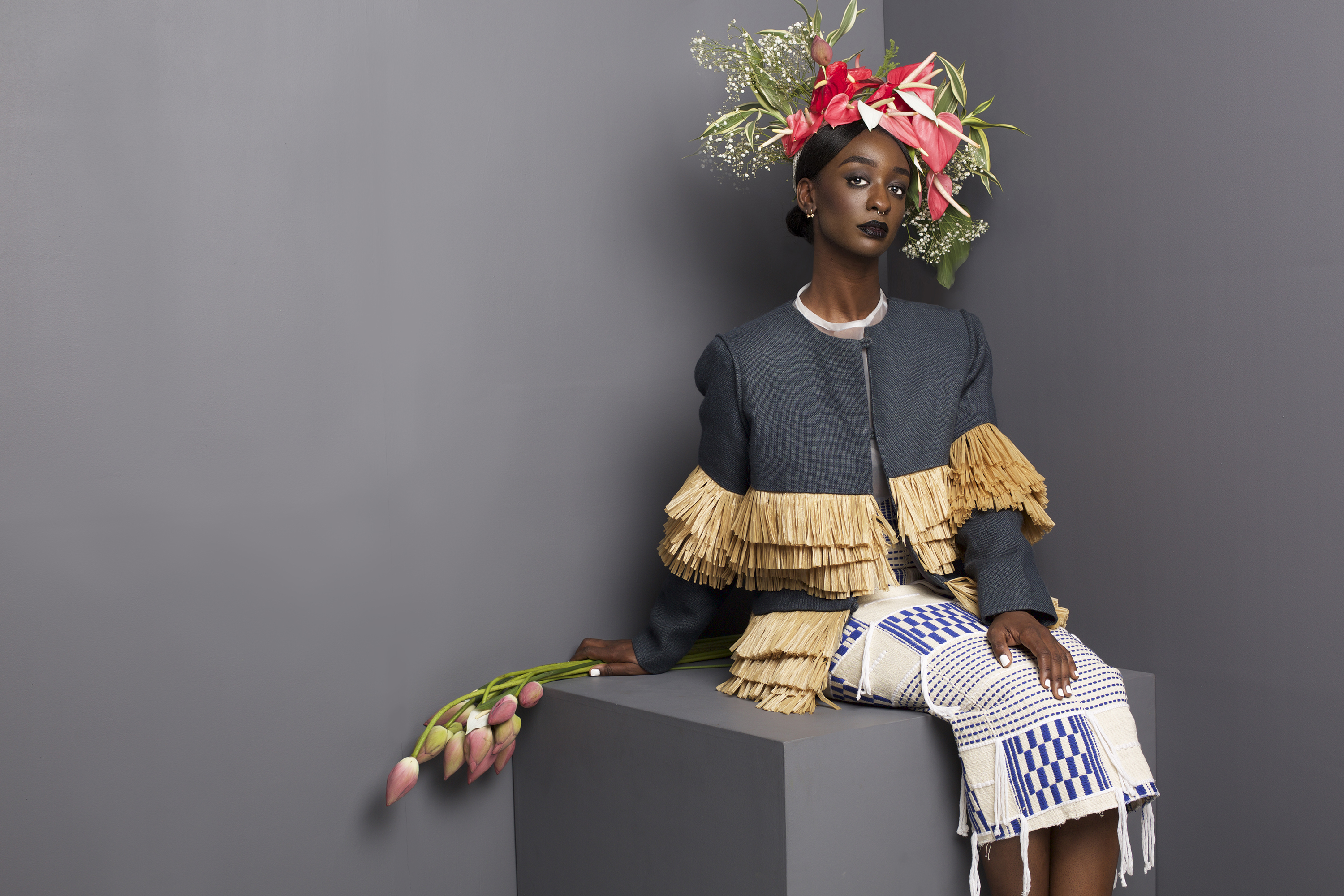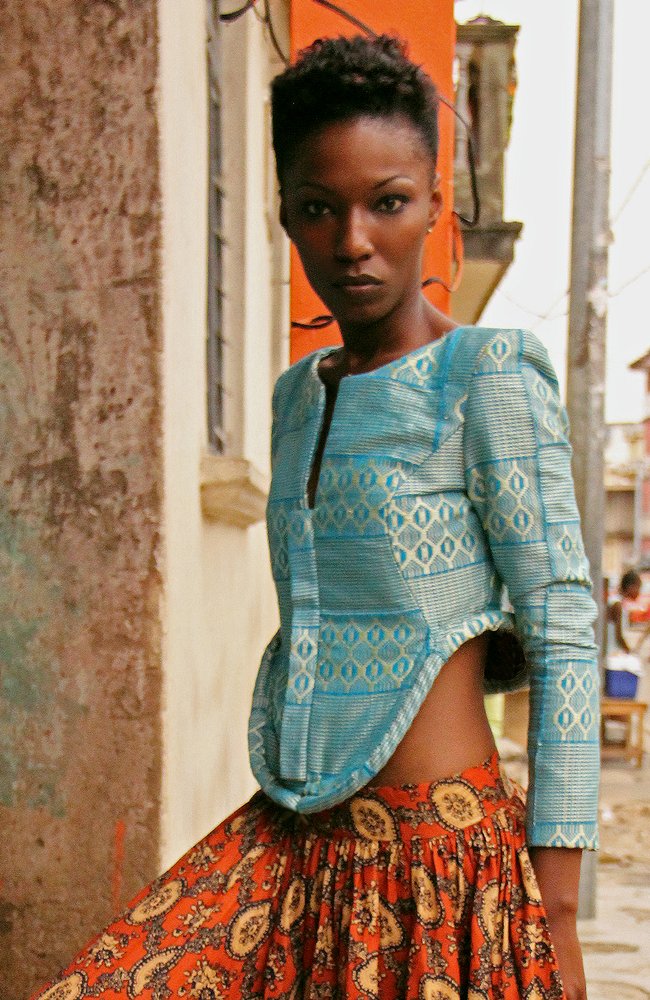 CONTACT
info@lozamaleombho.com