DN-AFRICA.COM, the leading African Fashion Magazine.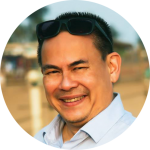 DN-Africa has transformed into DN-A, establishing itself as a premier African fashion magazine that is revolutionizing the landscape of the African fashion industry and elevating the global fashion arena to new heights.
Welcome to the world of African fashion, where the richness of African culture is steeped in history that deserves widespread recognition through the pages of fashion week magazines, presenting a comprehensive experience for all. Among these, there are distinguished magazines that have propelled the fashion realm to new heights, reshaping its landscape. Below is a compilation of leading African magazines that have embraced contemporary fashion, designs, and styles, captivating the trendsetting arena.
It is known to be the leading authority on the African fashion magazine. It describes all the major cultural fashion and styles with the famous and talented designers in Africa. See the popping fashion week in this magazine if you are in love with African fashion. 

  (AFWNC, dec 2017)
What we do :

DN AFRICA offers an unparalleled digital journey tailored for professionals within the Fashion Industry. We curate an array of distinctive services encompassing editorial content, photography, and video resources. This paves the way for substantial opportunities to elevate and amplify their creations and communication strategies.
Our Goal :
To provide the African fashion trends, by means of cultural and Fashion events. To identify New Faces and Talents.
Our Beliefs :
By mixing-up together massive and complex digital datas, we create a strategic leverage for Designers who want to improve their global image on the internet FASTER.
In the same time, DN-A accompanies events, fashion shows, shootings and castings, around the globe, providing a tremendous communication with it's Web platforms. – Daniel NGUYEN, (co-Founder DN AFRICA – DN-A – CEO).


DN AFRICA – DN-A is a dynamic online platform dedicated to French Fashion News, catering to professionals while spotlighting designers, artists, events, and fashion shows. Today, DN AFRICA – DN-A has evolved into a powerful web platform, strategically positioned to showcase designers and fashion events across the digital landscape. In collaboration with Agence Web Booster and drawing from 7 years of expertise, this professional digital medium has been meticulously crafted to serve as a valuable business enabler. Since its launch in May 2016, DN AFRICA – DN-A has garnered acclaim from professionals who deem it as an indispensable and efficient communication tool in their industry outreach.