DN-AFRICA.COM, the leading African Fashion Magazine.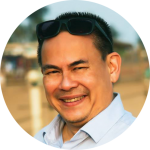 DN-Africa become DN-A described as one of the leading African fashion magazines that are changing the African fashion industry and have taken the Fashion world to another level.
his is African fashion, where the beauty of African culture has a history that everyone should be aware of by reading the fashion week magazines that has it all for you. There are those top known magazines that have taken the fashion world to another level. The following is the list of all the African magazines that has been trending with modern fashion, designs, and style.
It is known to be the leading authority on the African fashion magazine. It describes all the major cultural fashion and styles with the famous and talented designers in Africa. See the popping fashion week in this magazine if you are in love with African fashion. 

  (AFWNC, dec 2017)
What we do :

DN AFRICA provides a unique digital experience for the Fashion Industry's professionals, by putting together such unique services as editorial, photos, and video resources, creating big opportunities to enhance and broadcast their creations and their communication.
Our Goal :
To provide the African fashion trends, by means of cultural and Fashion events. To identify New Faces and Talents.
Our Beliefs :
By mixing-up together massive and complex digital datas, we create a strategic leverage for Designers who want to improve their global image on the internet FASTER.
In the same time, DN-A accompanies events, fashion shows, shootings and castings, around the globe, providing a tremendous communication with it's Web platforms. – Daniel NGUYEN, (co-Founder DN AFRICA – DN-A – CEO).


DN AFRICA – DN-A is Digital French Fashion News for Professionals, promoting designers, artists, events, Fashion Show.
Today, DN AFRICA – DN-A  is a tremendous Web Platform, designed to promote any designer or Fashion event on the Internet. Associated with Agence Web Booster 5 years experience, this Professional Digital Media has been Specially designed to serve their customers as a Business Facilitator Tool.
Since it's launch in May 2016, DN AFRICA – DN-A has been acclaimed by professionals as the « more efficient and useful tool » in their communication processes