Joan Okorodudu – Africa International Fashion Week
The most important event in Professional African Fashion and Model Industry will take place in november 2016, from nov 17 to 19 at Lagos (Nigeria), starting at 3pm. With a bunch of 50 highly selected Fashion Designers, AIFW 2016 (Africa International Fashion Week 2016) will give the opportunity to the best talented creators to express their skills, with a chance to grow-up to an international level.
Joan Okorodudu who owns one of the foremost modelling agency in Nigeria; ISIS Models is renowned for exposing Nigerian models to international designers/shows.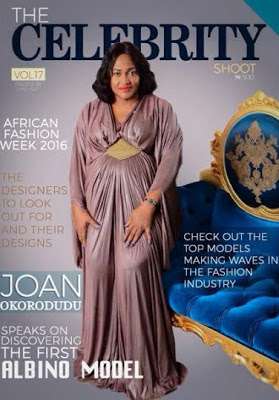 Africa International Fashion Week is an initiative which is focused and committed to building and promoting Africa's design talents. This is achieved through the creation of world-class platforms meant to showcase the creativity of talented designers.
AIFW is committed to promote the following traits in designers:
Creativity, Presentation, Awareness of Contemporary Design Trends, Consideration of Necessary Details and Trims, Visual Appeal, Technical Consideration.
AIFW identifies the brilliance in African output, both in designs and in fabrics, and strives at presenting this to the whole world on a global platform which in turn is meant for the growth and development of African fashion.
Part of AIFW features on this platform is the showroom which offers a retail opportunity to designers. The showroom is meant to connect the designer to the consumer providing a real-time shopping experience which satisfies both parties. We tend to change the concept of fashion shows by creating "after show shopping" where potential consumer purchase directly the same design seen on the runway.
DN-Africa, a Professional Designer News Magazine (www.dn-africa.com) is promoting and supporting AIFW 2016.

 AIFW 2016 – Africa International Fashion Week < Read the French Article
ALL INFORMATIONS ABOUT JOAN OKORODUDU & AIFW 2016 :
AFRICA INTERNATIONAL FASHION WEEK / AIFW
http://africainternationalfashionweek.com
ISIS MODELS
http://isismodels.org/female-models/
NIGERIA NEXT SUPER MODEL
http://nigeriasnextsupermodel.org/
ECOWAS
http://ecowasfashionweek.com/
VOGUE TALENTS
http://africainternationalfashionweek.com/talent-search-project-in-progress/