Marie Rocha Reis Exihibition
Date : July 2, 2021
Location : 34 avenue des Champs Elysées in Paris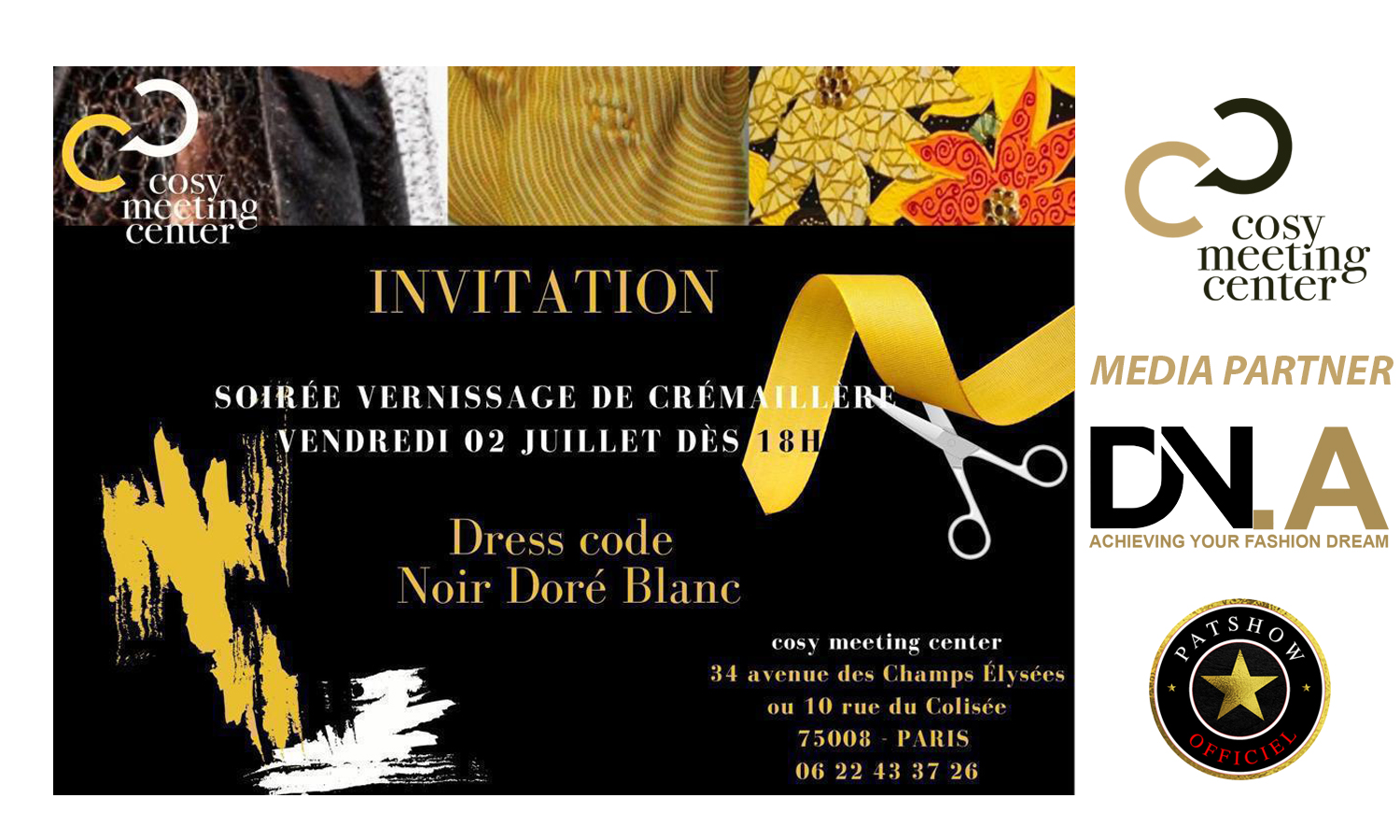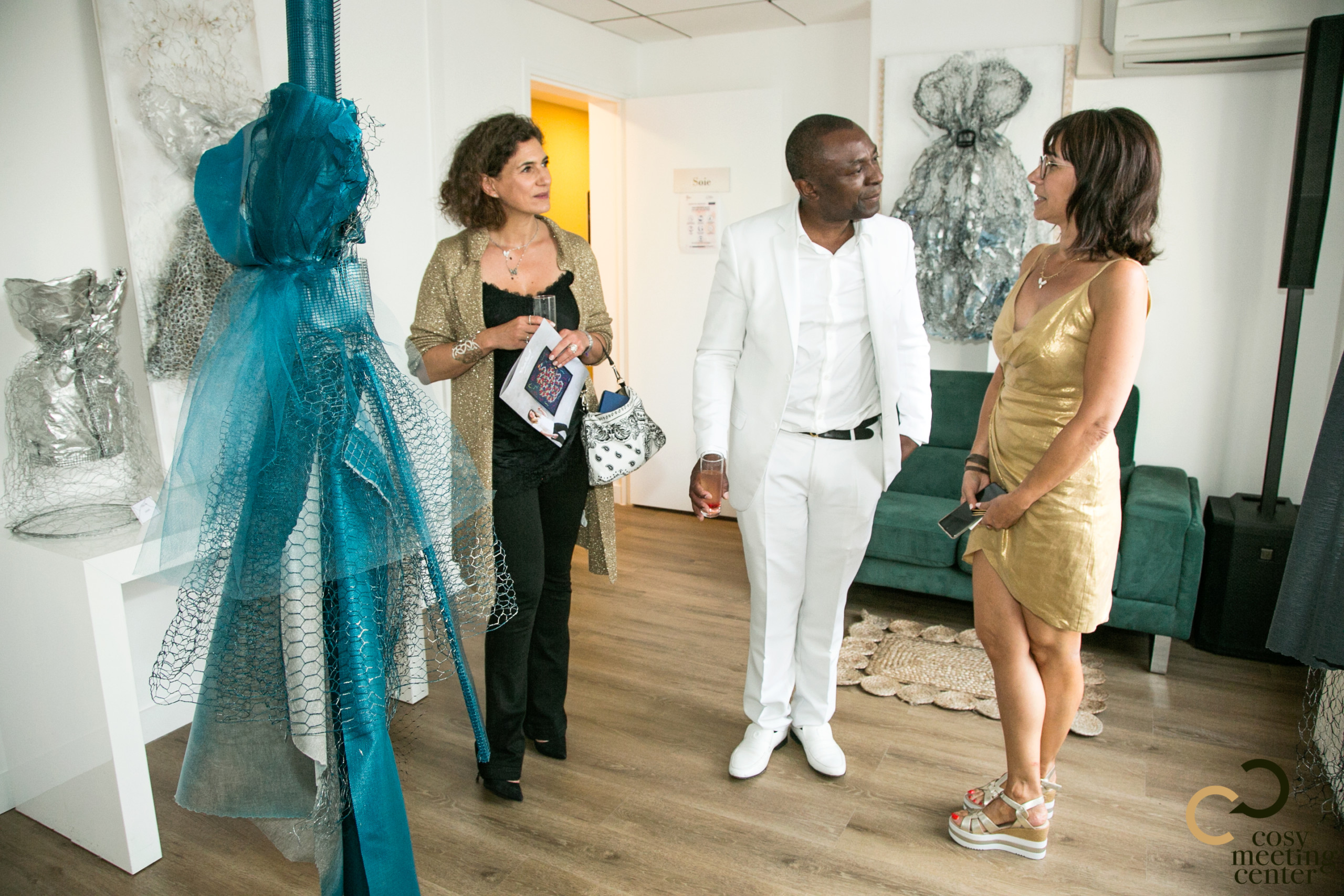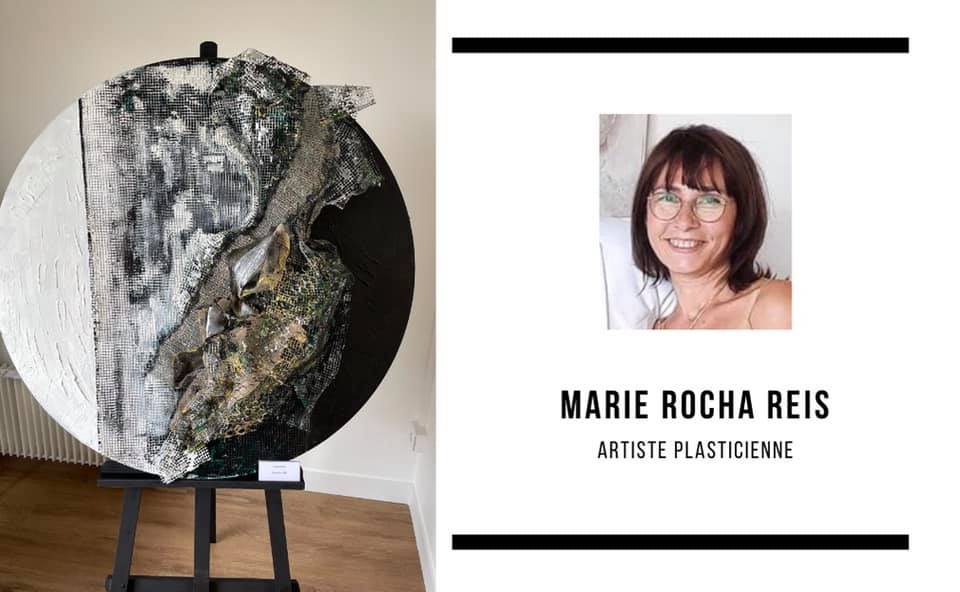 Marie Rocha Reis, Artist Work
Self-taught with a keen curiosity, Marie invests in contemporary art through her desire to push decoration further, the field in which she has worked for many years. She took the collage courses offered by Pierre Jean Varet from the Artcolle association in Paris in 2009.
It was there that she began to create paintings imprinted with many symbols by mixing acrylic paint and collage of magazine clippings.
At the beginning of 2010, she called on the plastic surgeon Gilles Hirzel for the needs of her professional activity. She then discovers a new world, a new field of possibilities, a way of using recycled materials in the composition of canvases.
Marie Rocha Reis is won over: she has to deepen her plastic approach. she is enrolled a year later in the courses of Catherine Aznar, visual artist. This meeting will be for her determining, and liberating. Her first works testify to her attraction for architecture and geometric shapes, which she nourishes with materials, textures and colors.
It brings the chaos of life to orderly structures. Raw and worked, instinctive gush and meticulous application. 
DRESSES IN WHICH GRILL AND FABRIC INTERLOCK TO EXPRESS . BETWEEN PAINTING, ARCHITECTURE, SCULPTURE AND COUTURE, MARIE MAKES US GUESS ON CANVAS WITHOUT A FACE WHAT WE HIDDEN BELOW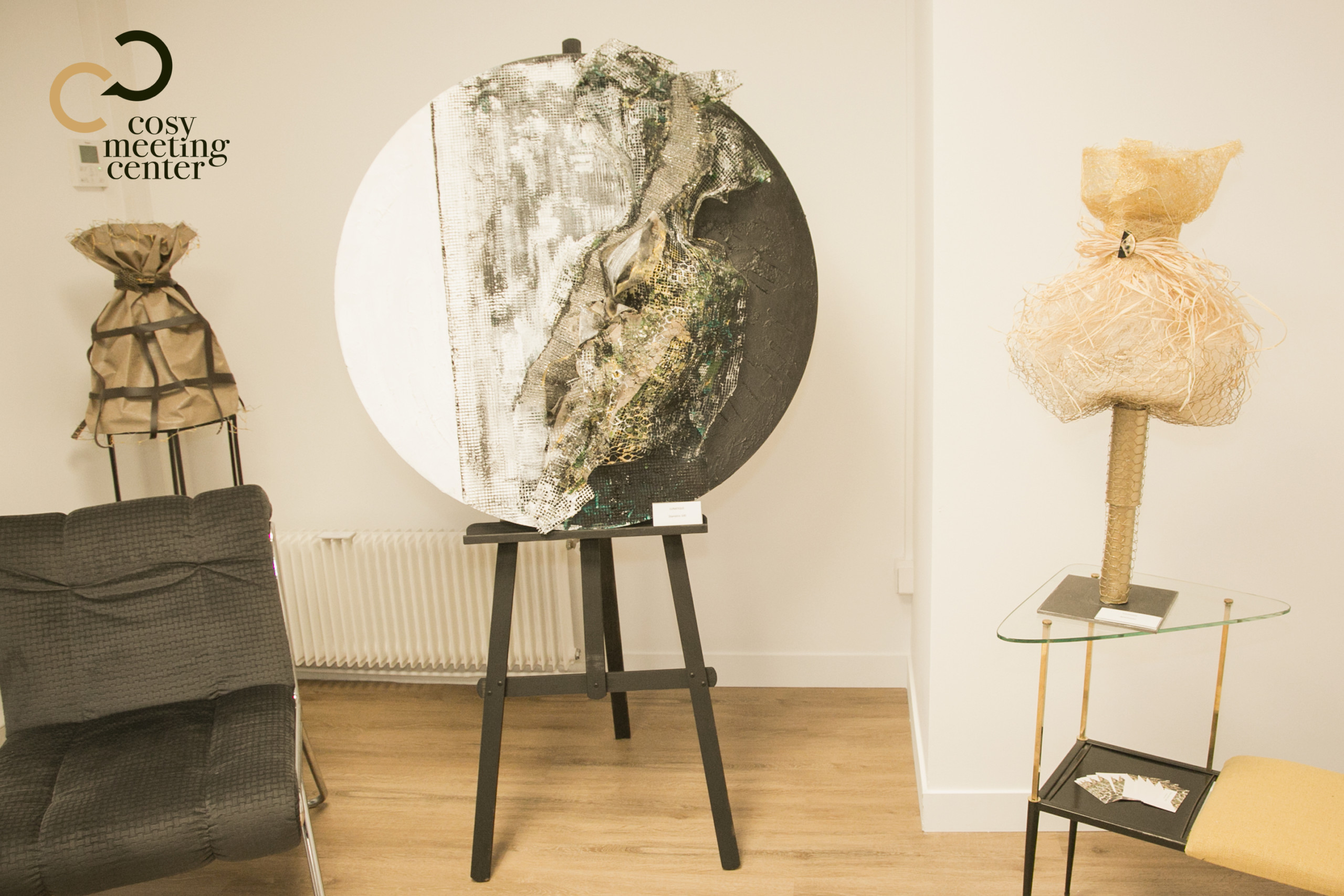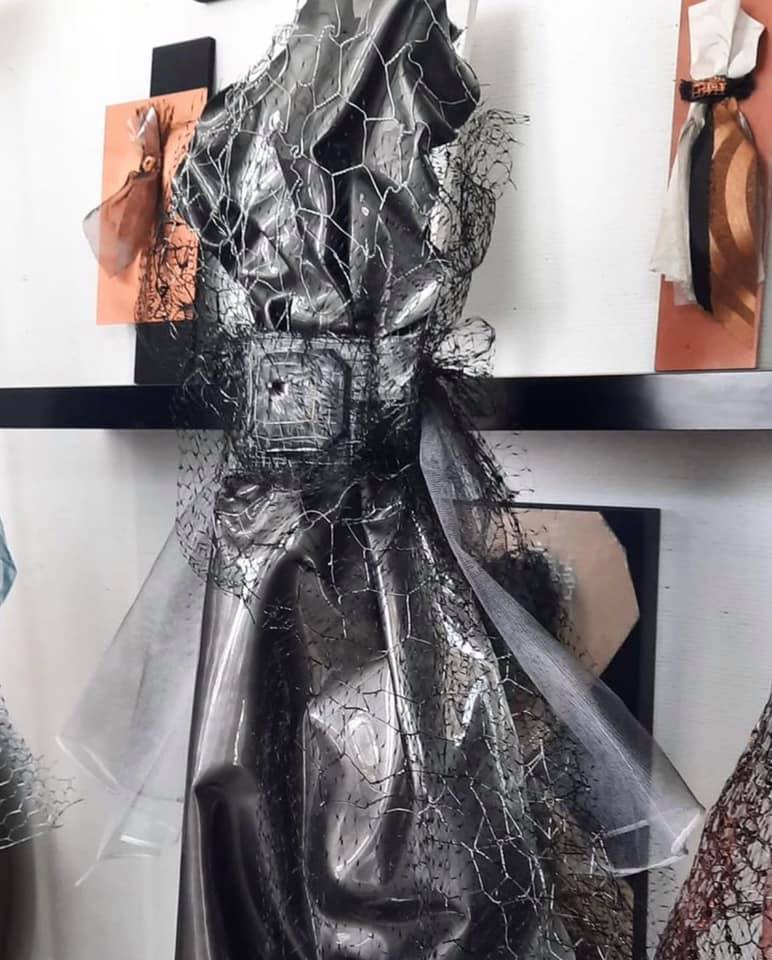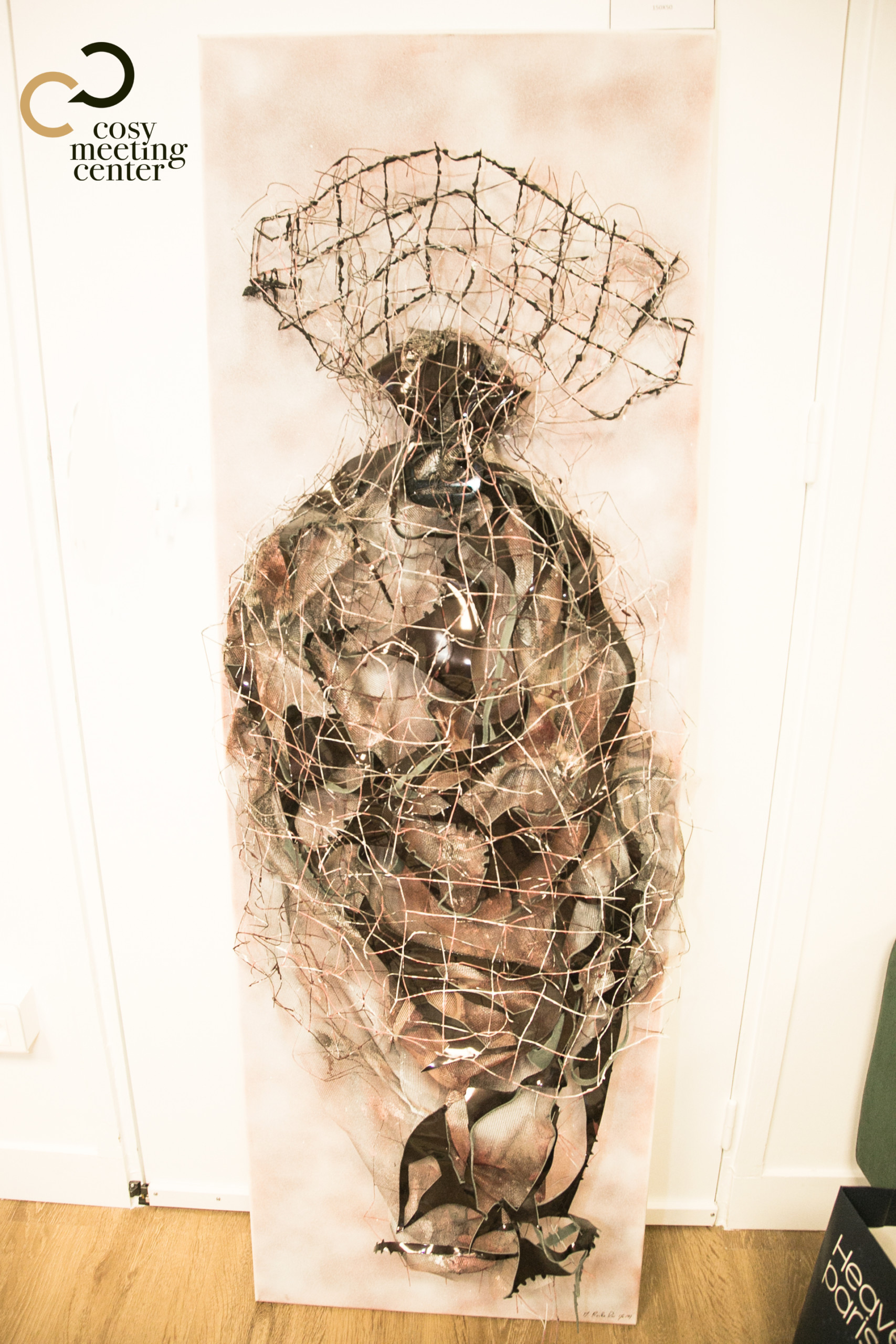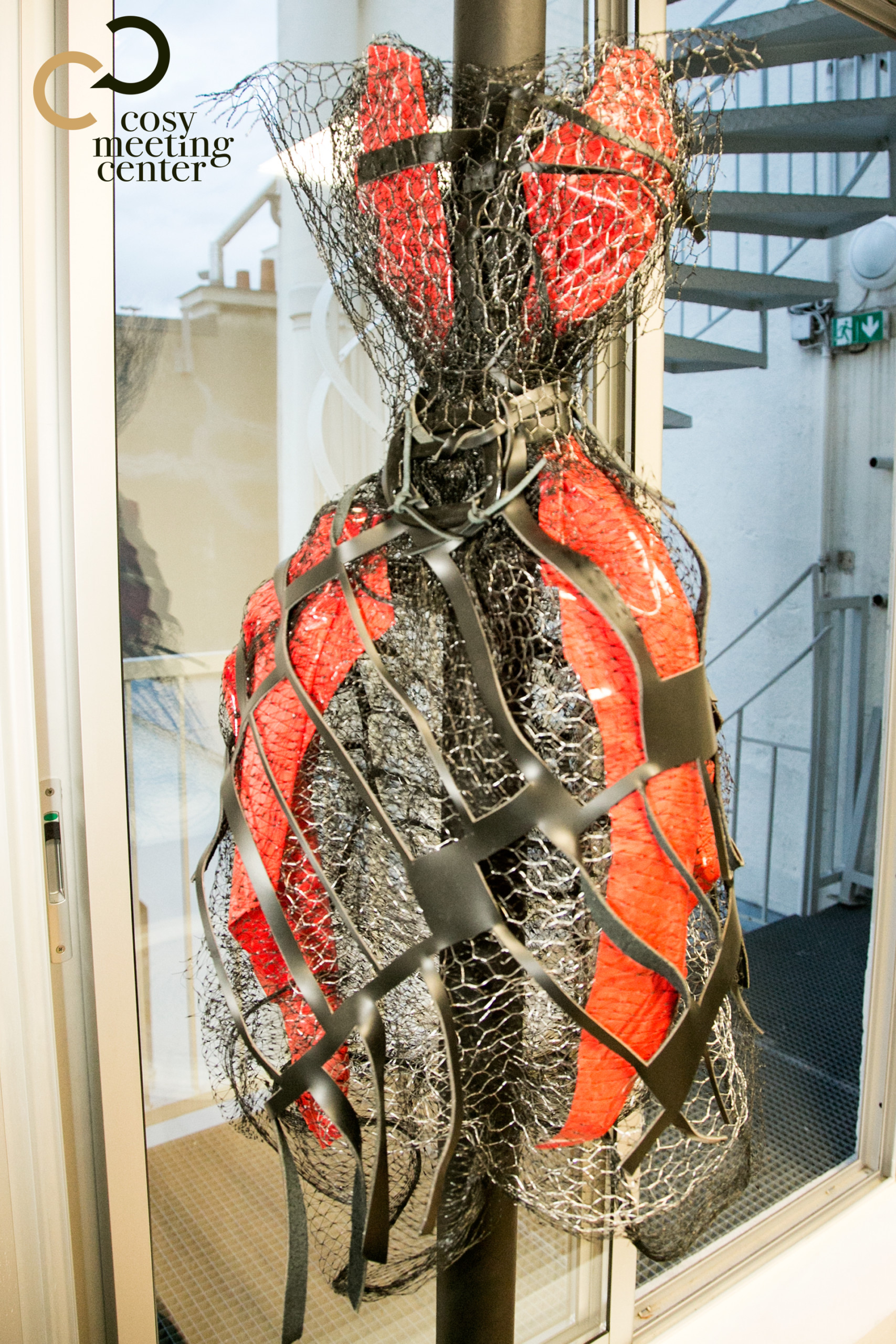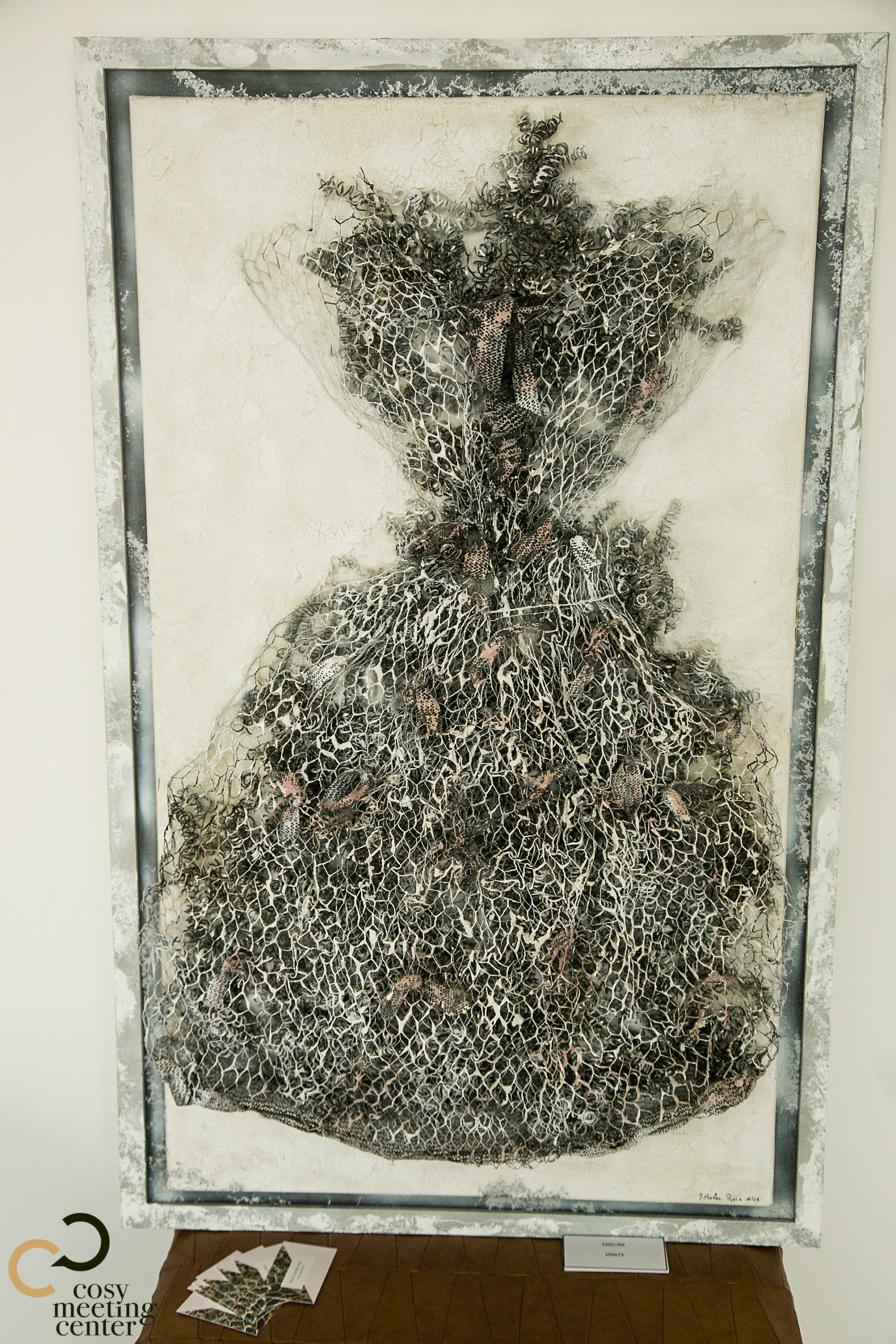 CONTACT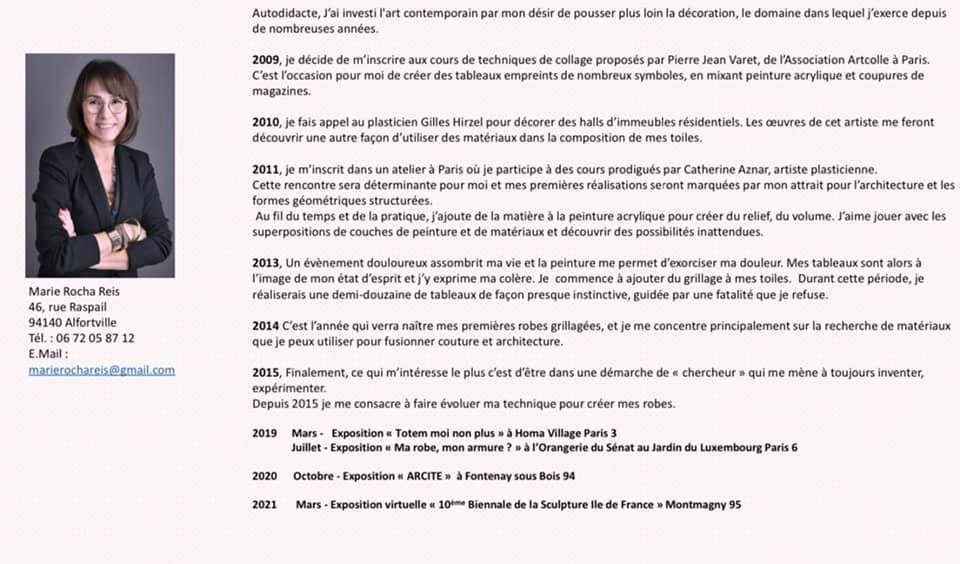 OFFICIAL MEDIA PARTNER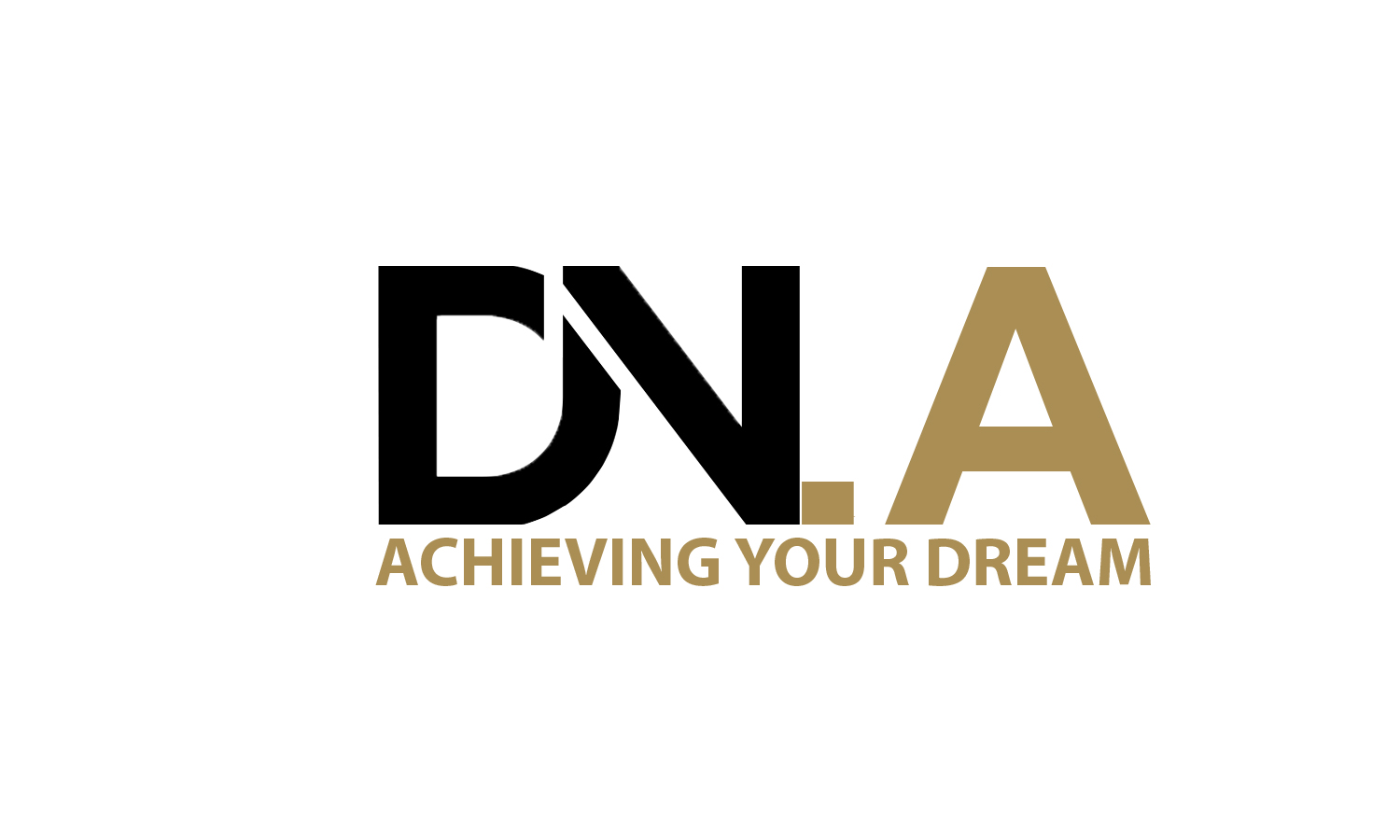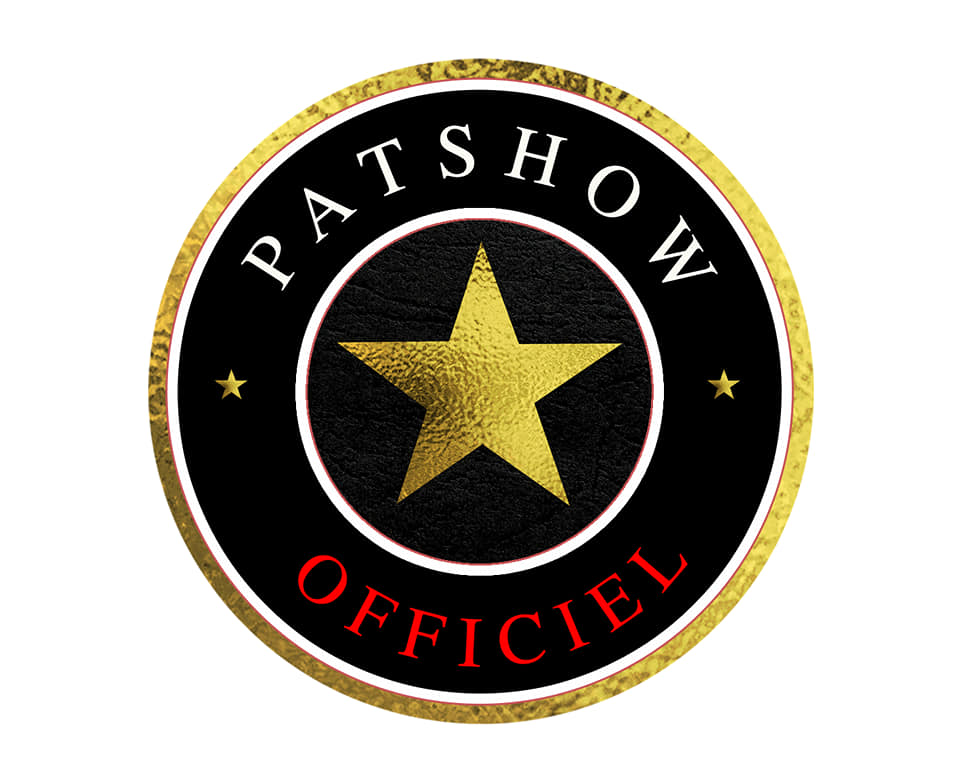 LOCATION