AFU FASHION SHOW 2023 3RD EDITION SELECTION OF YOUNG DESIGNERS Jafaru LARRY from GHANA
Date: Fri. 07 July | Musée du Quai Branly
Schedule: 5:30 pm
Venue: Musée du quai Branly – Jacques Chirac, 25 Quai Jacques Chirac, 75007 Paris, Franc
AFRICA FASHION UP AWARDS

The 5 winners will receive the following awards:
An invitation to present their collection at the Africa Fashion Up show in Paris.
* Promotion on all our social networks and in our media partners
* Thematic masterclasses delivered by experts from prestigious fashion houses
* An exclusive tour that will allow them to immerse themselves in the heart of Parisian and international fashion
* Participation in a business training program delivered by the renowned HEC business school
* A six-month mentoring program
* The opportunity to exhibit and sell their collection on an international online store
Africa Fashion UP invites young African talents, selected by a specialized international committee, to present their creations during a fashion show dedicated to them in Paris.
This selection committee bases its decisions on the following criteria:
Jafaru LARRY from GHANA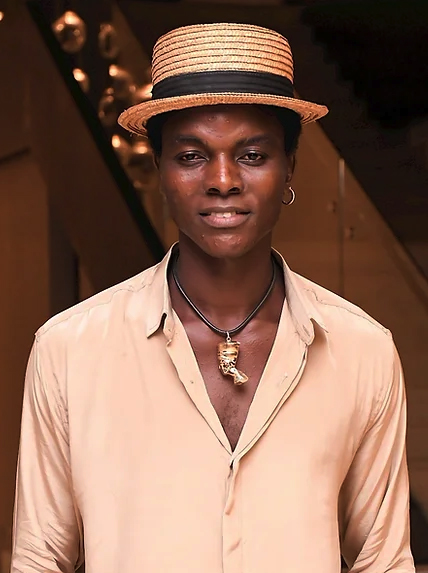 Larry Jafaru Mohammed is the chief designer and creative director of the Larry Jay brand.
He hails from Ghana's Bimbila, Nanumba North District.
Larry was born and raised in Accra, the capital of Ghana, on December 17, 1991.
The designer completed his secondary education at Accra Senior High School in Accra, where he obtained a diploma in science.
He has never taken part in a fashion program, but has ambitions to do so in the future.
Fashion began for him at an early age. He grew up in a family where everyone loved fashion, especially his mother, who sold fashionable clothes and was always interested in how to dress.
Larry Jay brand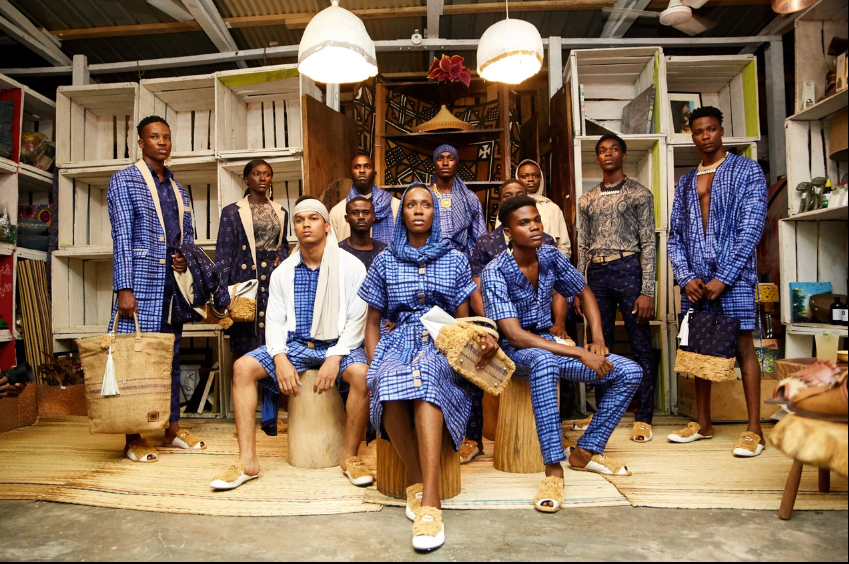 He also made accessories for himself and his friends. As these pieces became increasingly popular, Larry decided to commercialize his art, which led to the launch of his brand.

His brand began as a line of fashion accessories in 2012, with a renaissance and the introduction of fashion apparel in 2016. Since then, he has released 4 major collections, 3 spring-summer collections in 2017, 2018 and 2019 and an autumn-winter collection in 2019, and participated in fashion shows in Ghana and Nigeria.
INTERNATIONAL FASHION SHOWS
Jafaru LARRY also participated in fashion shows in Ghana and Nigeria, including Ghana men's wear week in 2017 and 2018, Glitzafrica fashion week in 2018, with a presentation of his « 70's Africa Collection ».
He also did a solo fashion presentation for his autumn-winter 19 collection and presented his SS20 Zongo collection at Lagos Fashion Week in 2019.
His brand is generally inspired by nature, different cultures and the arts. He is mainly inspired by the style of his parents in the past, which makes his design aesthetic very unusual and timeless.
The brand's sole mission is to be a sustainable fashion house that is ethically and socially responsible for its environments. It is also in its interest to be an empowering brand, giving back to society in its own way.
Larry Jay brand Looks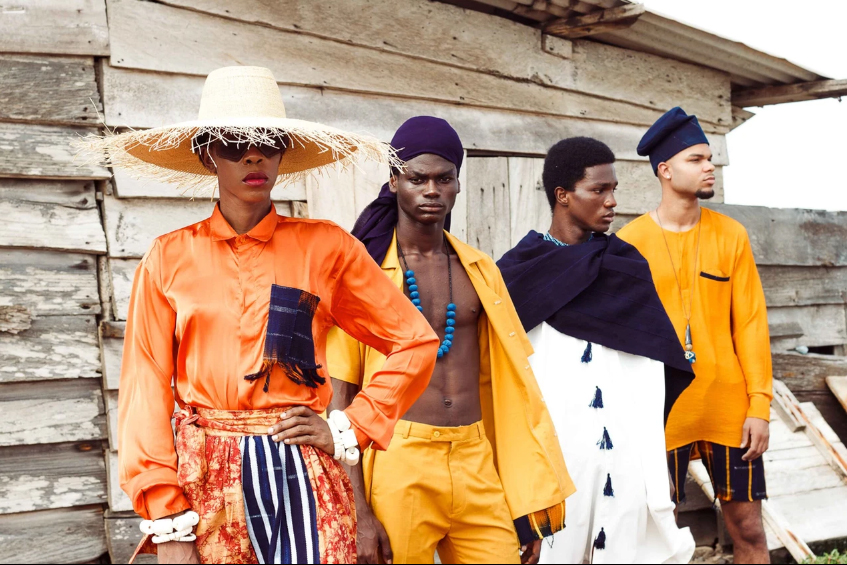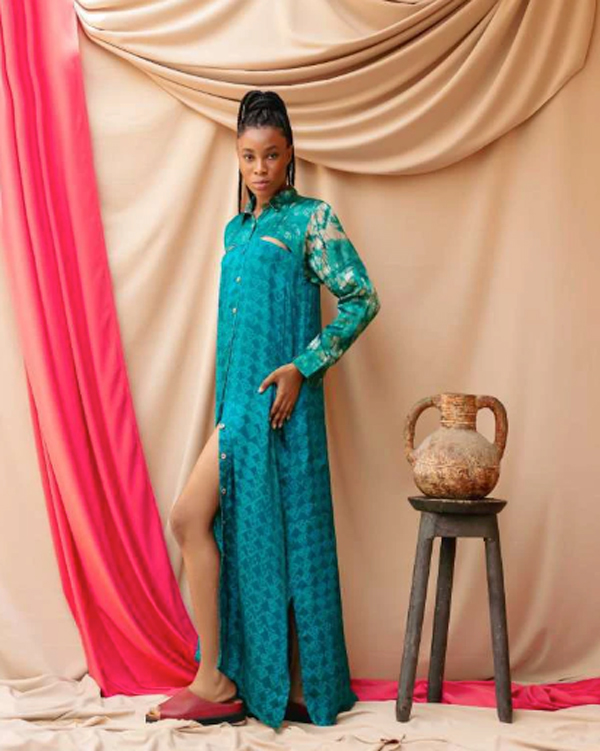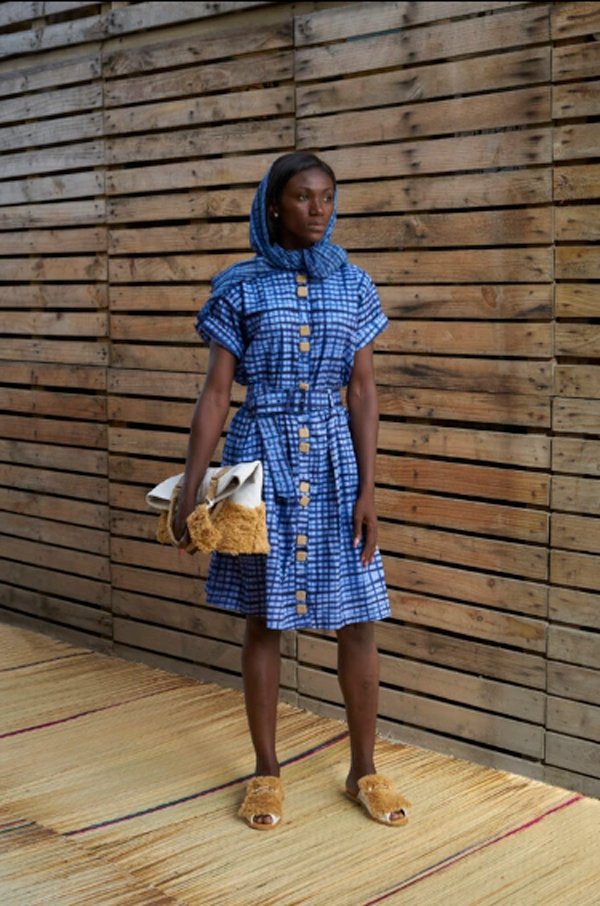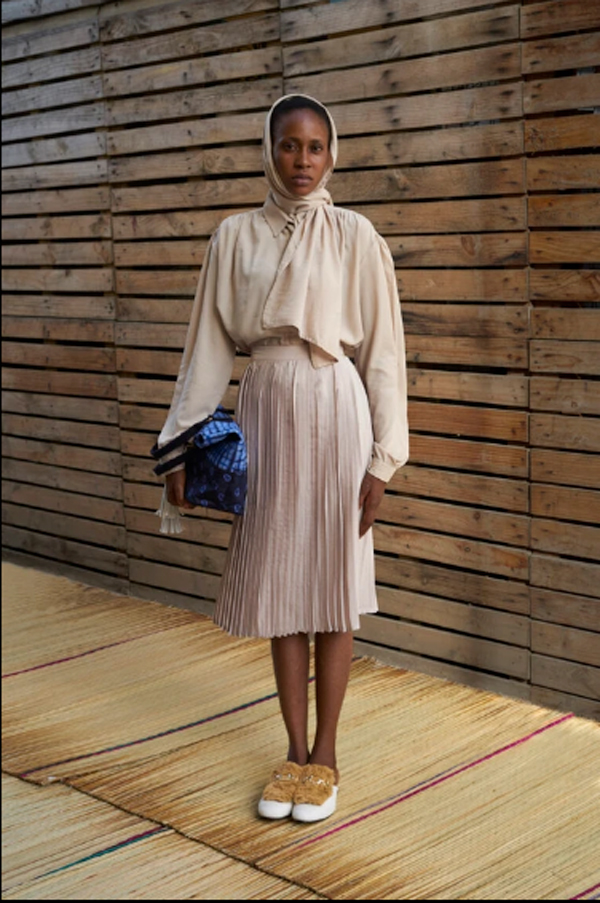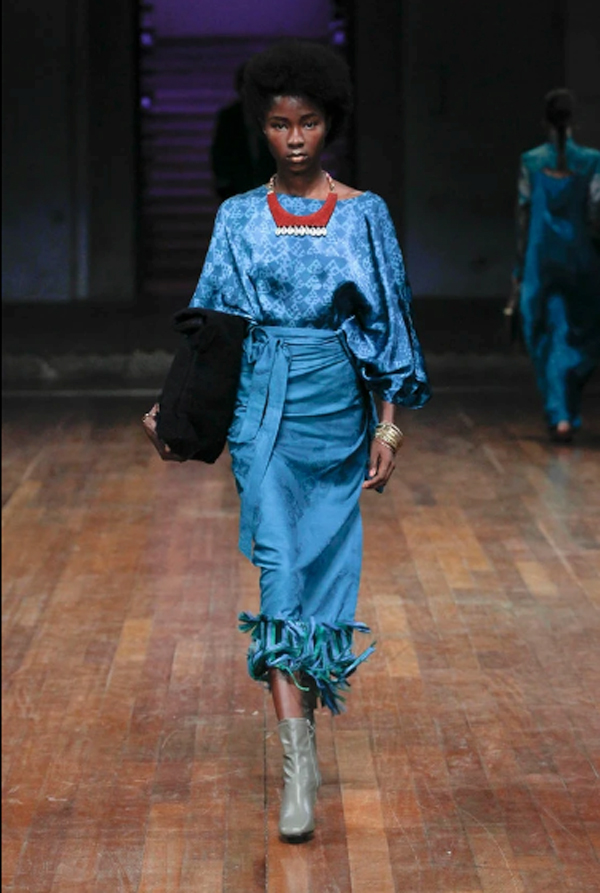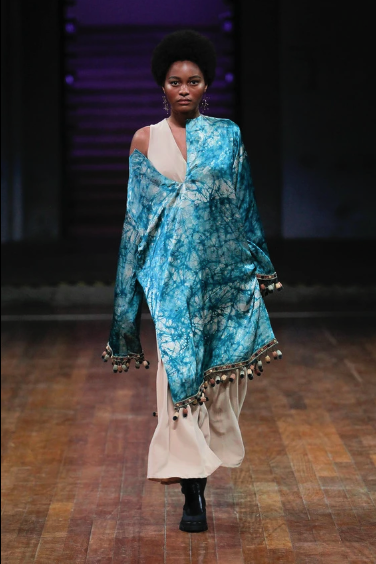 SPONSORS
This edition was supported by Balenciaga, Binance Charity, Galeries Lafayette Paris Haussmann, Sisley and HEC Paris, partners, and on the media side by Trace, Brut, France Médias Monde, Brune magazine and 35°Nord.
ORGANIZER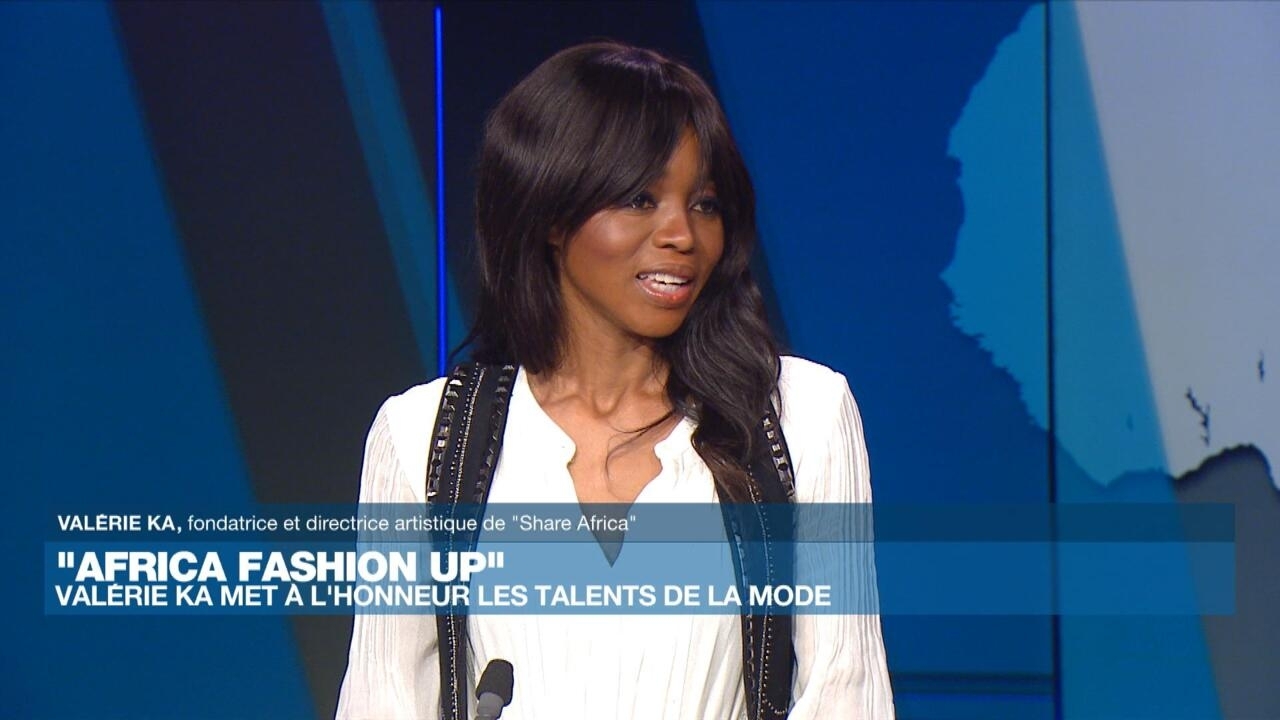 AFRICA FASHION UP: VALERIE KA HONORS FASHION TALENTS.
After having walked the runway for the greatest designers, from Yves Saint Laurent to Jean-Paul Gaultier, via Vivienne Westwood and Alphadi, model Valérie Ka founded « Share Africa », a platform of projects that aims to highlight those who undertake and create in Africa.
Her goal is to encourage a vibrant African fashion, between tradition and modernity, between heritage and international openness.
Creations honored during the Africa Fashion Up event that just took place in Paris.
Created at the initiative of  Valerie Ka, international top model, Africa Fashion Up is conceived as both a program and a fashion show whose goal is to accompany the contemporary African fashion in full effervescence.
CONTACTS
africafashionup@gmail.com
Website : https://www.africafashionup.com/
SHARE AFRICA: A PLATFORM FOR ACTION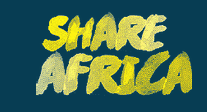 Africa Fashion Up welcomes companies and individuals to sponsor this growing program, offering emerging and international designers the opportunity to showcase their collections and gain visibility.
For more information on how you can get involved, please contact us: africafashionup@gmail.com
AFRICA FASHION UP PARTNERS – EDITION 3