ARTS FREEDOM
The concept of Art Freedom gets rid of theoretical and ideological notions in art and hinges around three permanent themes: Reference to diversity in art, freedom of expression, and the notion of solidarity in society.
This approach is suggested as an artistic and cultural trip made of meetings, exchanges and discoveries of artists coming from different worlds : photography, design, sculpting, drawing, painting.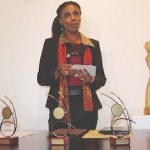 This yearly event, which is unique as it is, offers a new dynamic for artists to meet their publics. The intent here is to clearly valorize their projects, promote their work, and produce and release the documentary on a multimedia medium in order to increase their visibility. Indeed the Art Freedom exhibition combines solidarity with friendliness among members as well as with the will to make art pieces affordable to all during one week of exhibition, in the heart of Paris.
Project Manager : Mélissa Zigault
President of Couleurs Pays – Association PARIS 75020 / France – Events Management.
Couleurs Pays : The Association colors country aims to promote art and culture.
Art Freedom Paris
The association Couleurs Pays was created in 2008, governed under the law of 1901. Its name evokes the Diversity in all the forms and one finds during these organized events a convivial state of spirit and warm.
GOALS : VALORIZING THE CREATION OF MULTIDISCIPLINARY ARTISTS :
PAINTERS,
DESIGNERS,
SCULPTING,
PHOTOGRAPHERS,
DESIGNERS
– PROMOTE THEIR TRADITIONAL ACTIVITIES OR INNOVATIVE
– CONTRIBUTING TO THE PUBLIC RECOGNITION OF ARTISTS
– CROSS OF THE INTERCULTURAL SOCIAL LINK BETWEEN ARTISTS, THE PUBLIC OF DIFFERENT COMMUNITIES.
Contact: Melissa Zigault 
1 – 3 rue Frederick Lemaitre BL 44 – 75020 Paris, France, Tel. +33(0)6 30 45 01 88