OYEMI FASHION SHOW 2017, by Trinity Events
Dec, 2nd – 2017 in Cotonou (Benin) – 5th Edition
Time and Location : To be defined
OYEMI FASHION SHOW is an international fashion show organized in Benin by TRINITY EVENTS.
The adventure TRINITY EVENTS is born from the passion of the designer Magali Dossa for Fashion events.
Created in 2012, the Trinity Events communication agency is a breath of fresh air in this world of communication and events.
The success of the first edition of the colorful OYEMI FASHION SHOW was a reflexion.
To create an agency that would make a difference in the world of fashion and would offer to all the fans of the « WELL DRESSED » a show at the height of Western and American carpets while being « Made in Africa by Africans » Trinity Events.
Also note that OYEMI FASHION SHOW aims to promote young African stylists and for those who do not understand the Yoruba language OYEMI means « to be sure that we wore a beautiful garment.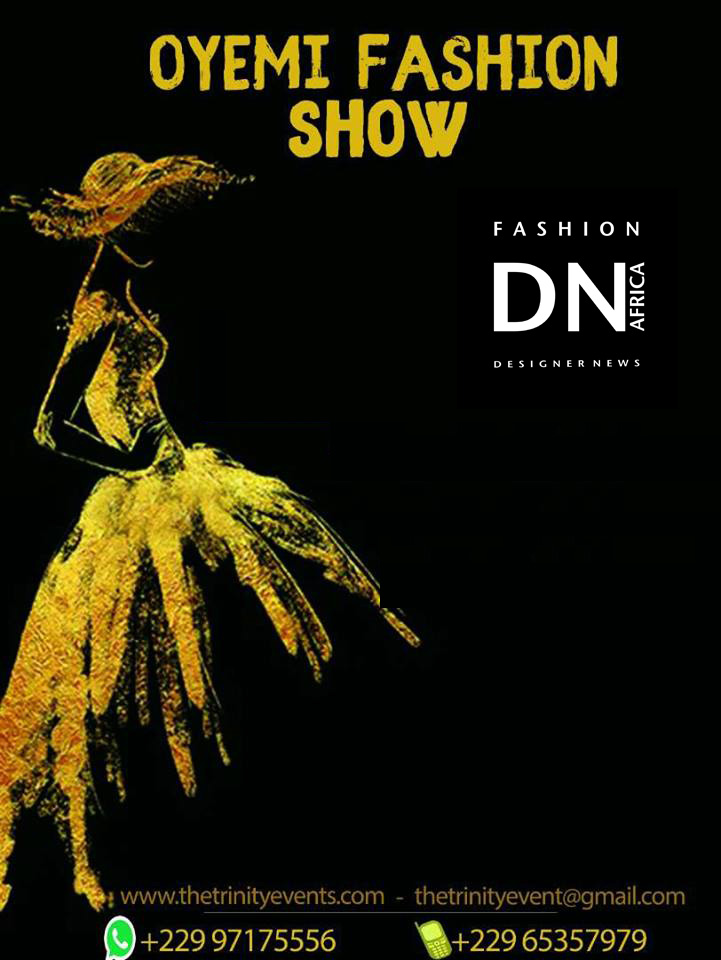 TRINITY  EVENTS
Phone : +22966434344
Website : thetrinityevents.com