Nigerian Student Fashion And Design Week 2017 – 5th Edition  [NSFDW2017]
The 5th edition of the Nigerian Student Fashion and Design Week – 
Official Event Dates 

19th and 20th of August at Federal Palace Hotel, Victoria Island, Lagos as our venue

[NSFDW2017] Nigeria's biggest fashion event, Nigerian Student Fashion & Design Week (NSFDW) which is convened annually to promote young and emerging fashion designers is set to go even bigger as we celebrate our 5th anniversary.

We are excited to announce our official dates for the 2017 edition of NSFDW; Sponsored by Wema Bank Plc took place   Saturday, 19th – Sunday, 20th August 2017.

This year, we take it a notch higher as we have opted for Federal Palace Hotel, Victoria Island, Lagos as our venue.

NSFDW also showcases current collections from established designers who are role models to these emerging designers. Expect bigger and better from us for this anniversary edition!

Find Full NSFDW 2017 Event Details Below:

Date: Saturday, 19th – Sunday, 20th August 2017.

Time: Red Carpet: 4pm
Kick Off Time: 5pm

Venue: Federal Palace Hotel, Victoria Island, Lagos.

Ticketing:  www.eventbrite.co.uk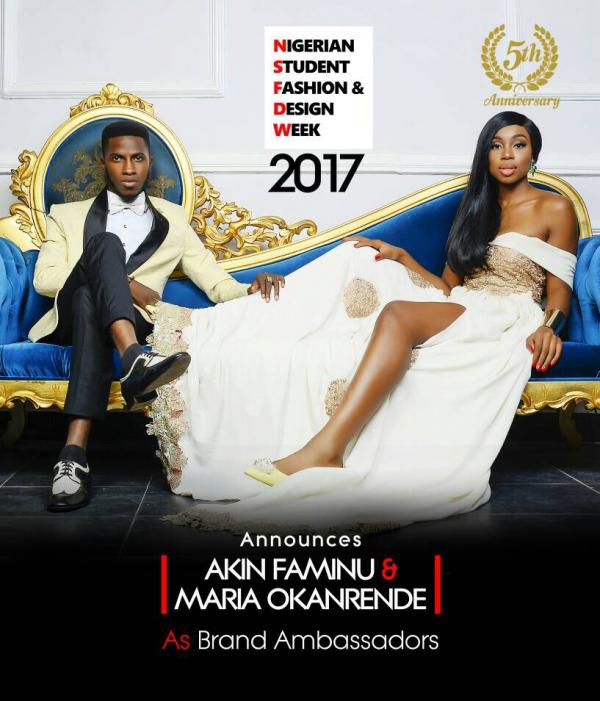 The edition had over 3000 guests in attendance and saw 30 student designers from various higher institutions (including fashion schools within and outside Nigeria) showcase their work. Fashion judges such as Noble Igwe, Ejiro Amos-Tafiri, Sola Babatunde, Shote Damilola (Exquisite Magazine), Nkem Jika (Complete Fashion Magazine) were present to select the most creative designers. Rosie Jacobs creative director of Ashillarozae emerged as the most creative designer going home with cash prize and other consolation prizes.
Nigerian Student Fashion & Design Week has had a successful run over the past four (4) years, and what started with a small group of creative minds has grown to become a big fashion brand which is recognized not only in Nigeria but also in Europe. One of the foremost goals of NSDFWeek is to recognize young emerging creatives in fashion and design giving them a platform to showcase their designs and understand the business of fashion.
As it celebrates its 5th year, Nigeria Student Fashion & Design Week unveils Maria Okanrende and Akin Faminu as brand ambassadors for NSFDW5.
Maria Okanrende is a television and radio personality, she is currently co-host of The Morning Rush on The Beat 99.9 FM. She is also known for setting the trend in fashion. Akin Faminu is a medical student, fashion blogger and a stylist. His style and blog – www.akinfaminu.com  has placed him on the list of top fashionable men in Nigeria.
Registration for designers is currently ongoing. For more information, visit www.nsfdweek.com
You can also follow us on Twitter and Instagram – @nsfdweek or send an email to: info@nsfdweek.com
Credits :

Photography: Studio24 Nigeria (@studio24nigeria)
Makeup: @prettypowderlagos
Akin's Outfit: Apex Clothing (@apexclothings)
Maria's Outfit: Ovems Coutore (@ovems)
Stylist: @fabstyle_101
Hair: @myhairltd
Hair Stylist: @ceciliahaircare
Shoes: @ddshoes_
Lashes: @lashedbyryannejohn
Graphics: @layonjaydesign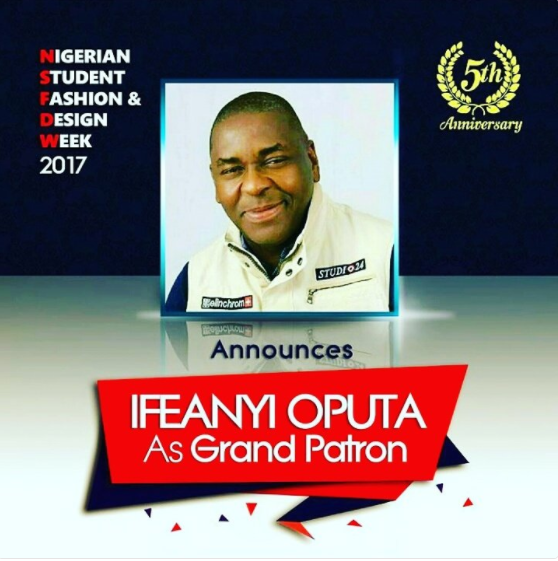 Nigeria Students and Fashion Design Week 2017
Nigerian Student Fashion and Design Week 2016
is the biggest fashion event platform in Nigeria that aims at promoting young, emerging and aspiring fashion designers in the country.
NSFDW also showcases current collections of established designers who act as role models to the emerging designers that showcase at NSFDW .
NSFDW is an initiative of award winning BlackNBold Fashion House in partnership  with Africa Fashion Week London and uk's top production company Mahogany Productions and Events.
The event brings together various fashion lovers, buyers and the media to view various creative collections of NSFDW designers. The maiden edition was a huge success with over 30 designers showcasing on the runway over the two days.
The 2016 edition was sponsored by Wema Bank and supported by Zaron cosmetics, Myhair Ltd, Zinsu Technology, Tolumi Fashion People.