DLAS FASHION WEEK PARIS – 2nd Edition – 2018
HUMANITARIAN FASHION Paris january 6th 2018 at the LOUVRE Fashion Business Center – Organized by Marie Merveille NTSAMA MBEZA – 
The public are welcome to heart of the 1st district of Paris, the Fashion Capital, halfway between the Louvre and Les Halles.
This event will take place in unique place and modern design for the sightseing and for the Fashion Show.
DLAS FASHION WEEK by FA – Fashion Africa
From Tears to Smile – DLAS FASHION WEEK
DLAS is the acronym of the association « Tears to Smile » (Des Larmes Aux Sourires), founded by Marie Merveille  »Mary Wonder » NTSAMA MBEZA.
This NGO aims to help orphans childrens from Africa.
The event DLAS FASHION WEEK PARIS is a fashion show allowing to raise funds for the association to fund humanitarian operations in providing food, scholarship, clothes, heath care.
The first edition was held in Paris on October 8th, 2016.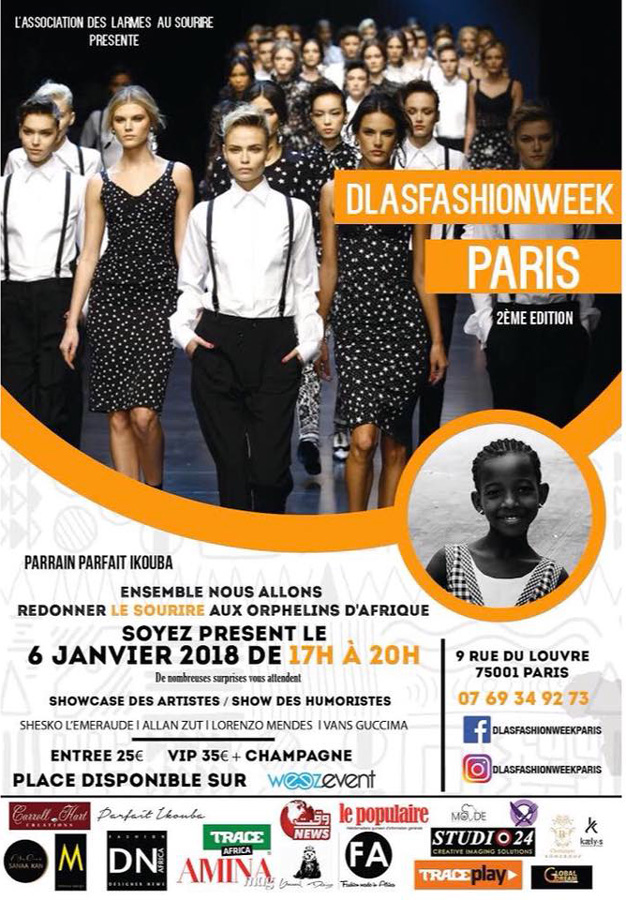 This event will gather some 30 models women and men, dressers, makeup artists, hairdressers, and 8 international fashion designers, exclusively in France for this event and some from abroad.
Marie has always this will in mind to help orphans childrens in Africa. She was born in Cameroun in a very tragical circumstances for herself. This traumatic experience could cost her life, she had only know the truth  at the age of seven by her adoptive parents.
From her very young age she always have this  huge desire to help childrens.
At 16th, she have met Alain L'espoir, a designer from Guadeloupe this idea to create an NGO helping very orphans.
At the age of 20th her project truly takes shape and DLAS has its own unique existence, allowing it to set up the entire indispensable logistics for this humanitarian project.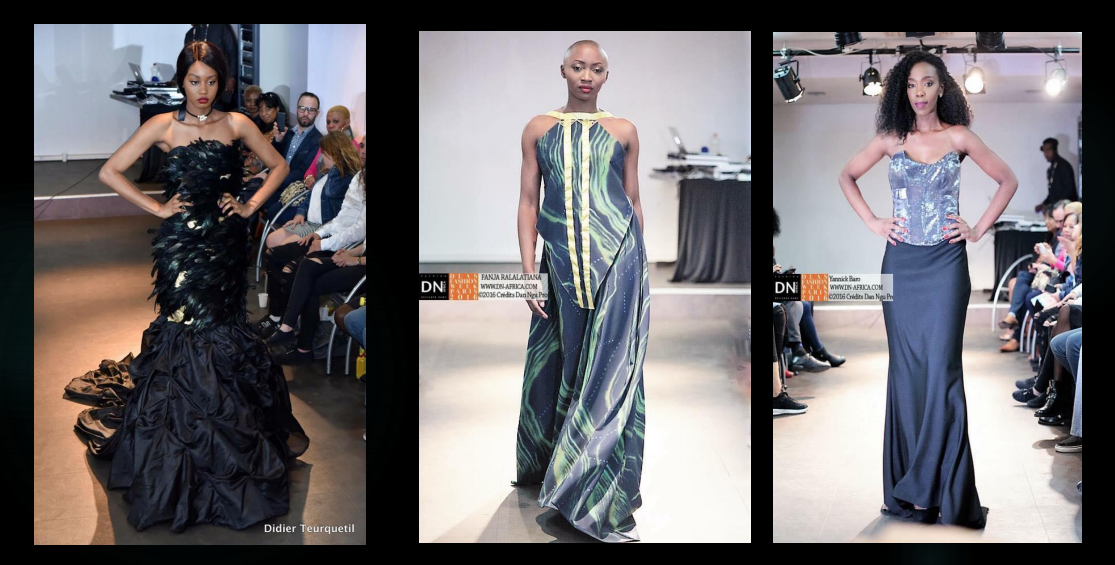 Join and support the event DLAS FASHION WEEK by becoming partner such as DN AFRICA African Fashion Magazine  and the professionals of the African fashion, which was the first sponsor of the edition 2016 of the DLAS FASHION WEEK 2016. The partner media were TRACES TV channel and the magazine UZURI sewing to cover the designers such as JAOMATANA, K-RPEDIEM, CARROLL HART, YANNICK BARO, ESTELLEJO, GUENAEL DESIGN.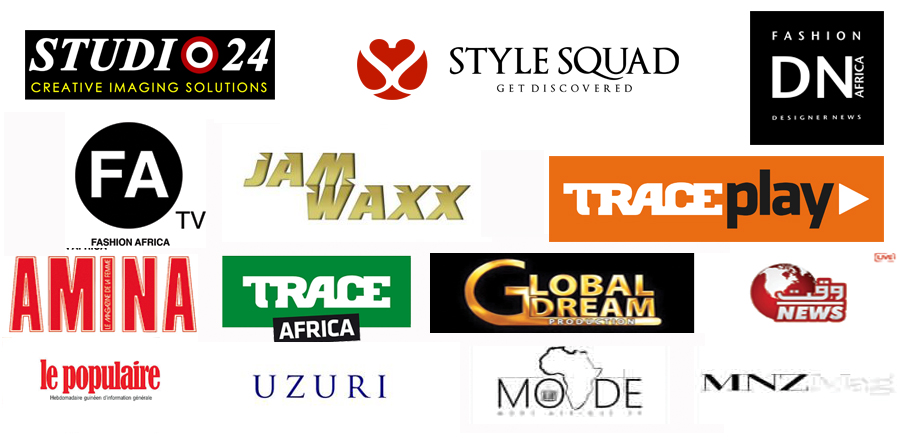 Parfait IKOUBA,  african designer, native of Cameroun, living in Senegal will be the godfather of the exhibition of DLAS FASHION WEEK – 2nd Edition, to support the association »Tears to Smile » (Des Larmes Aux Sourires)  in a fashion show allowing to raise funds for the association to fund humanitarian operations and helping the orphans in Cameroun.
Benjamin of a sibling of three brothers, he carries out a degree in management and obtains a diploma in banking and finance.
Passionate about art, especially fashion and decoration, Parfait Ikouba works as
Assistant in 2008 for the Esterella fashion house based in Cameroon and has various activities in the field of interior decoration and ceremonies.
In 2011, he definitively abandoned his career in the banking sector and decided to improve his career in the field of fashion. He then joined the School of Arts and Techniques of Fashion in Tunis and obtained in 2014 the diploma of stylist-model maker, specialty Haute Couture Woman.
In 2013, in Tunis, he worked as Assistant in the luxury fashion house Esthere Maryline Couture. That same year, the young designer officially entered the African fashion world. He won in Niger the 2nd prize of the young designer contest.
He has also been working since 2014 with the brand Cousin, based in Cameroon, and in ready-to-wear clothing and accessories.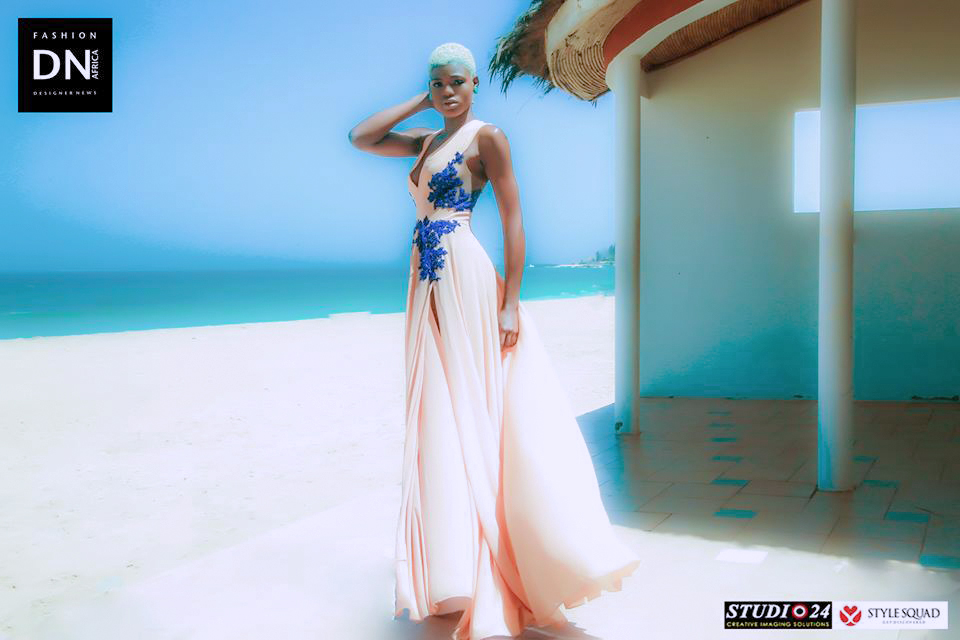 Editorial Shoot for DN-AFRICA in partnership with STUDIO 24 / Shooting La Somone / Senegal 2017
Designer Parfait IKOUBA
Model Celine Minet from Challenge Agency / Jacques Logoh.
Location
LOUVRE Fashion Business Center.
9 Rue du Louvre, 75001 Paris
01 76 41 04 64

 – Louvre Rivoli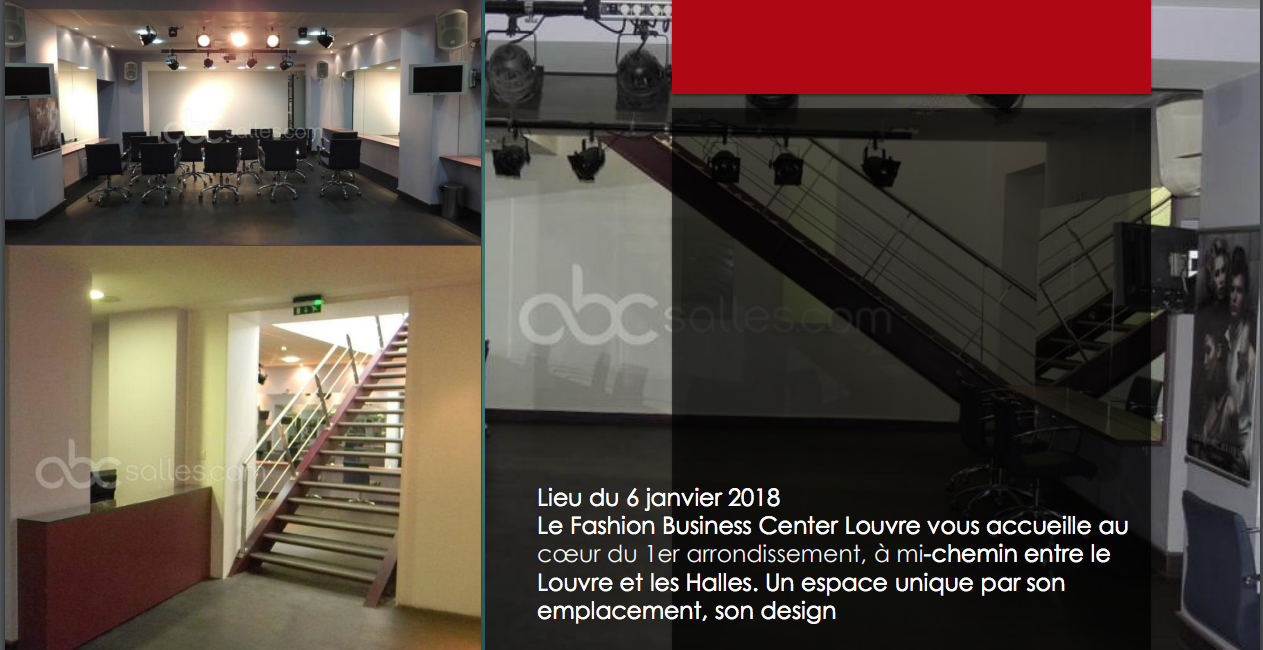 [stag_map lat= »48.862467″ long= » 2.341352″ width= »100% » height= »350px » style= »bright_bubbly » zoom= »15″ type= »roadmap »]