YOUSSEF RAIS Couture Designer from Tunisia
YOUSSEF RAIS, @youssef_rais.couture from Tunisia  has showcasing his designs with  AFRICA FASHION RECEPTION PARIS 2018  – Season IV at UNESCO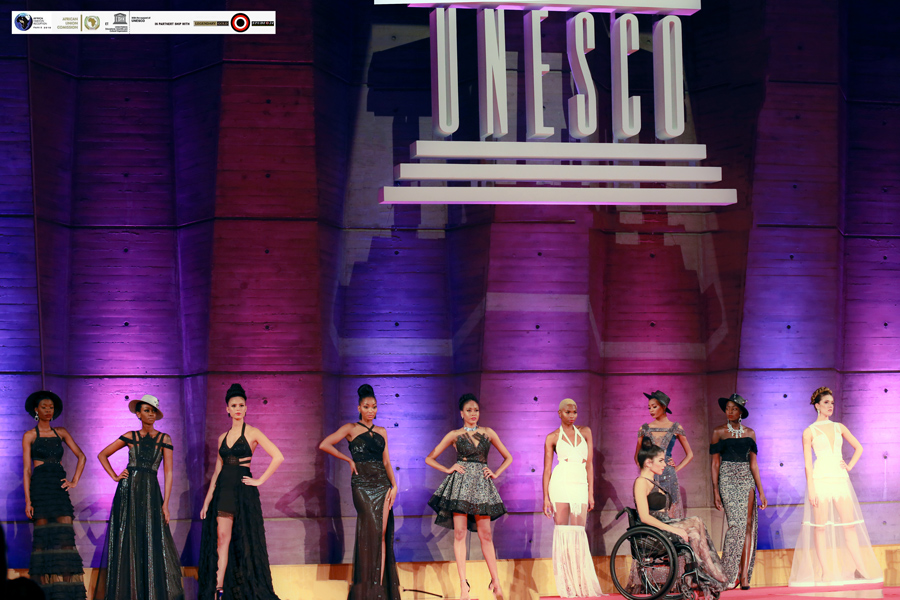 The theme of this year represent : 'AFRICA IS THE NEW INSPIRATION OF GLOBAL FASHION'.
YOUSSEF RAIS STYLE
The style of Youssef Rais Couture is both extravagant and mysterious, mysterious, with an ingenue rating.
Youssef Rais Couture likes to give original volume to his design and material mixtures between fluidity and rigidity.
With a touch of couture, hand-made and bespoke know-how that adds to its creations a refined and luxurious appearance
With always an extravagant side, blending the blur with the concrete, the universe of Youssef Rais Couture wants to give a mysterious dimension to the woman.
Youssef Rais Couture is a brand that wants to imbue its style in the story of the mysterious woman. The woman becomes mysterious with a universe well to her melting dreams and reality, art to beauty, she becomes a kind of creature and a unique work for herself and in the eyes of others.
Melting the glamorous side and the princely side created by the lines of Youssef Rais Couture.
A line sometimes cultural, sometimes voluptuous, an extremely subtle universe which the woman leaves free to her imagination to create her own character.
A unique woman, indefinable, sometimes shadow and sometimes light, between voluptuousness and beauty.
THE RUNWAY SHOW
YOUSSEF RAIS IMPRESSION from the Show
 »I had the honor of being selected by the Africa Fashion Reception to represent my Country Tunisia during a sublime Fashion Show w at the prestigious UNESCO in Paris.
All I can say after this rewarding experience is that I discovered that thanks to the effort of a whole strong and professional team, headed by Sir Lexy Mojo-Eyes whom I thank.
I was able to present my collection for the first time in Paris. A city that I appreciate enormously given its exponentiation in the field of fashion but also its cultural wealth ».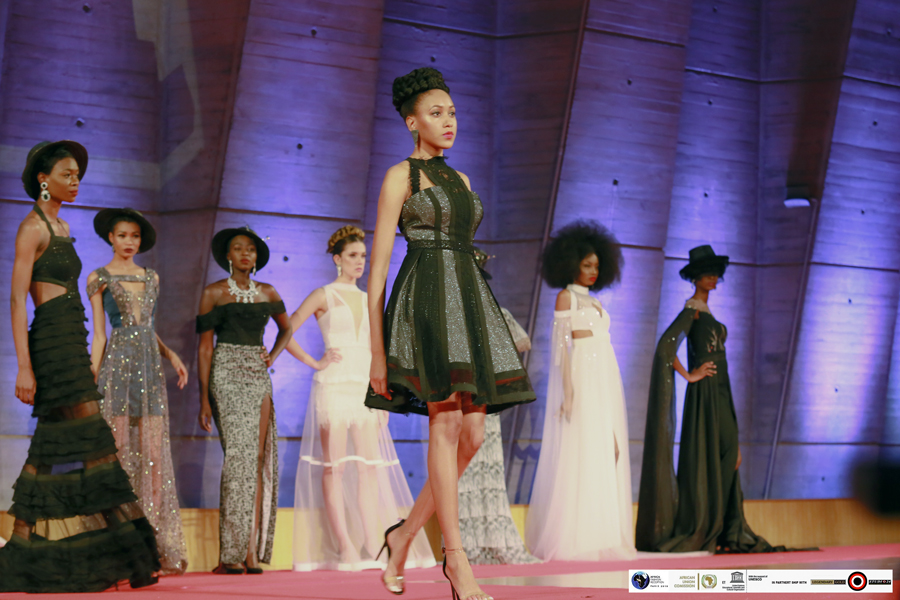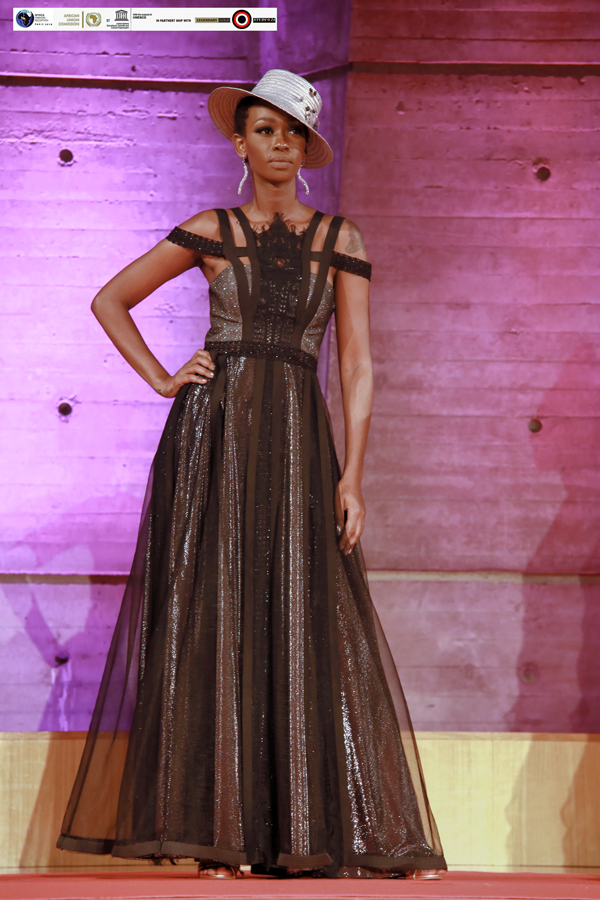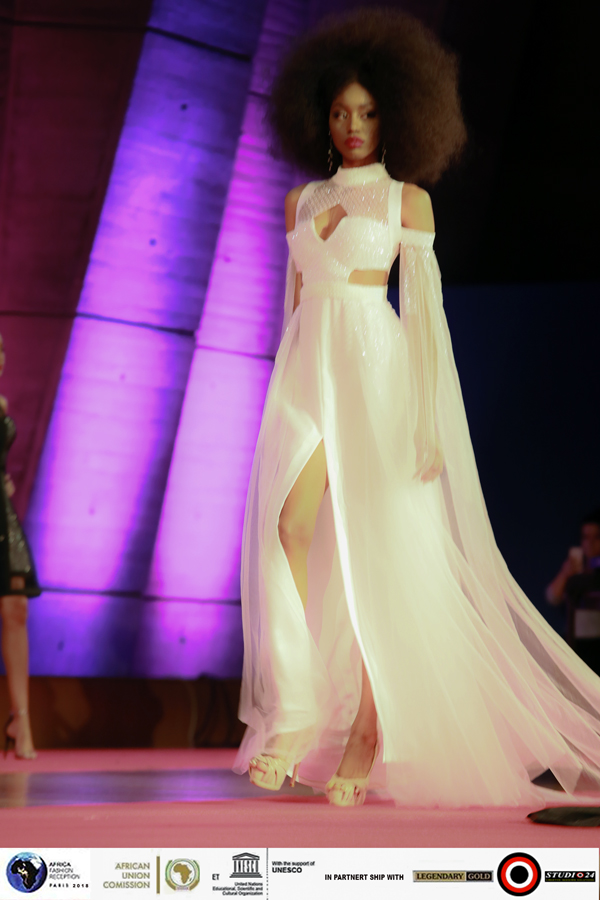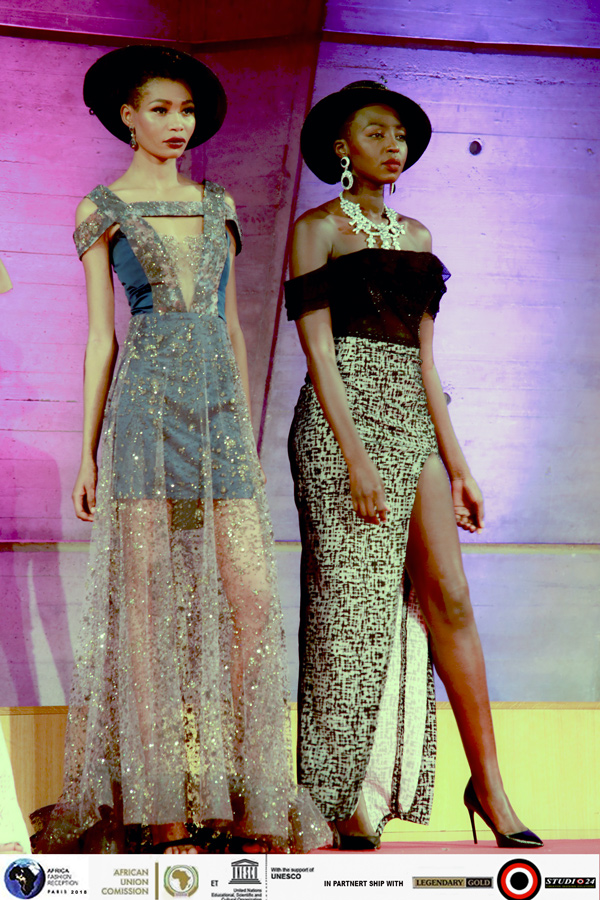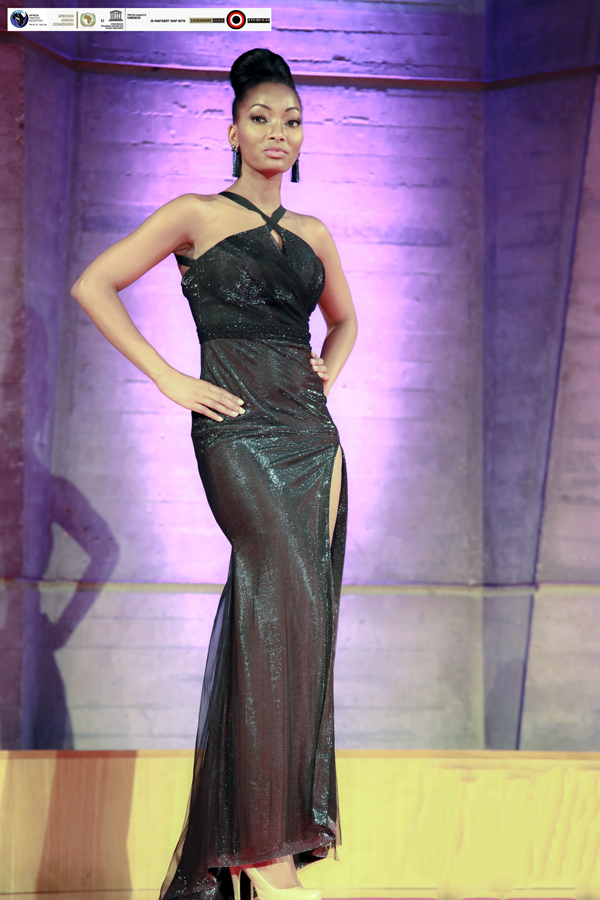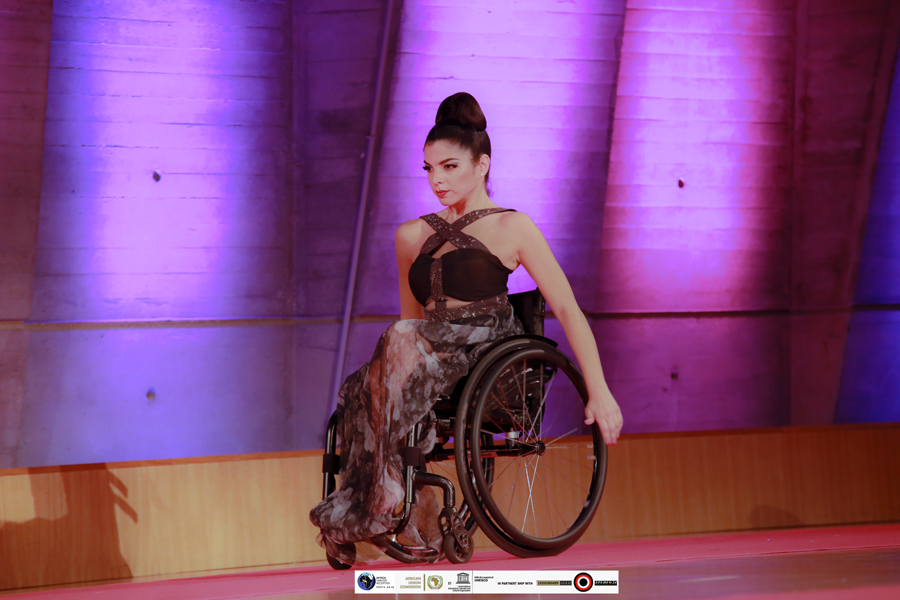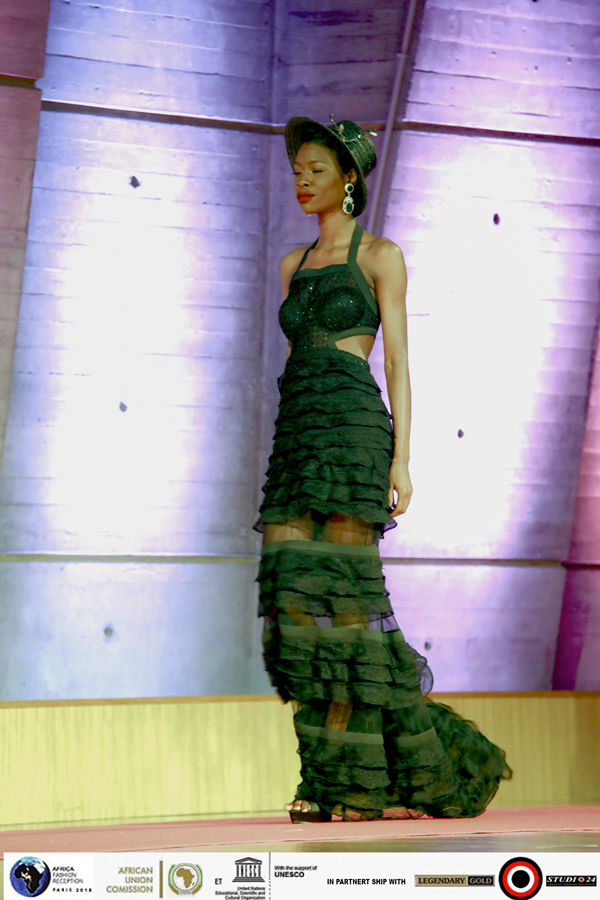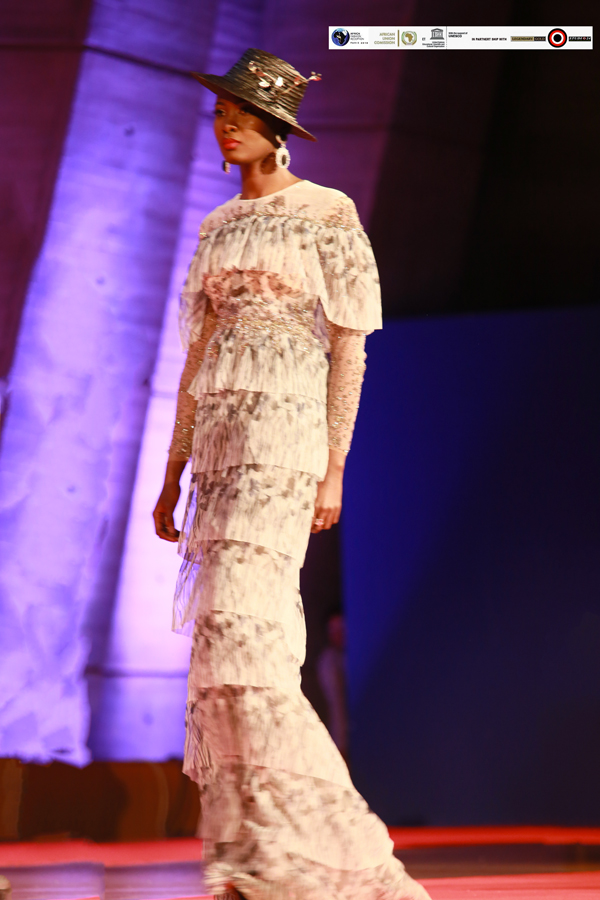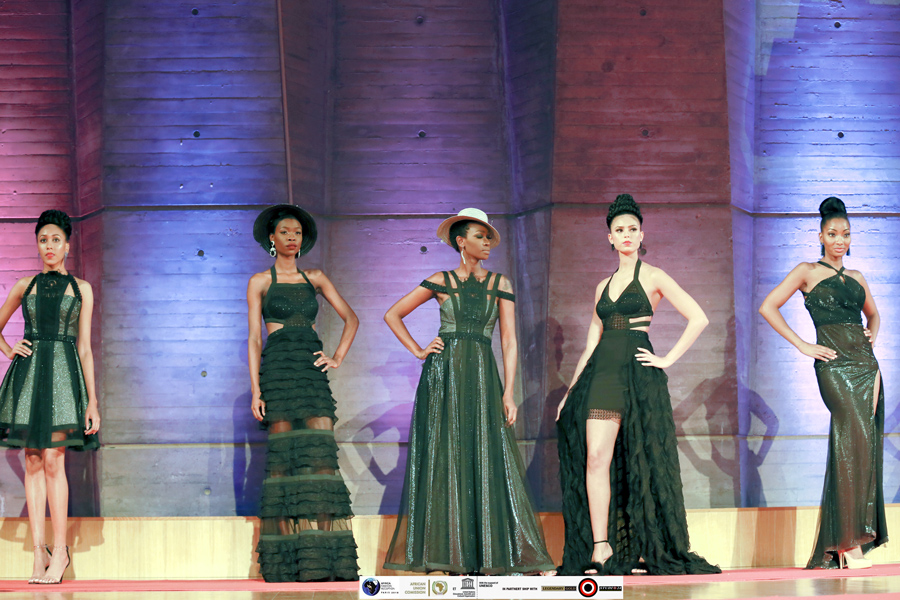 AFRICA FASHION RECEPTION
The Africa Fashion Reception platform is being positioned as the largest African Fashion Market. It will link African garment & accessories, producers/manufacturers with international buyers. It will be held twice annually: once in an African country and the other one in Paris, France. The Africa Fashion Reception will feature designers from over 20 African countries showing a collection each. In attendance will be Ambassadors and high net worth dignitaries from these countries.
This African initiative is aimed at creating wealth with gender preference of empowering African rural women through training, capacity building schemes, workshops and setting up of medium and small scale businesses in the various fashion enterprise vocations.
It is a movement that is calling on Africans from across the continent and the diaspora to patronize and wear clothes, fashion accessories, beauty and lifestyle products locally produced in Africa. If we are able to successfully accomplish this, Africa will systematically be liberated from poverty.
AFRICA FASHION RECEPTION is organized by Sir Lexy MOJO-EYES
CONTACT
Face Book : Youssef Rais Couture
Website : raiscouture.com
OFFICIAL MEDIA PARTNER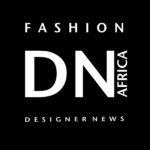 LOCATION : UNESCO
Date : November 7th 2018