LADY PONCE Indomitable Lioness of Bikutsi, La Diva from Cameroon
Main Performer with  AFRICA FASHION RECEPTION PARIS 2018  – Season IV AT UNESCO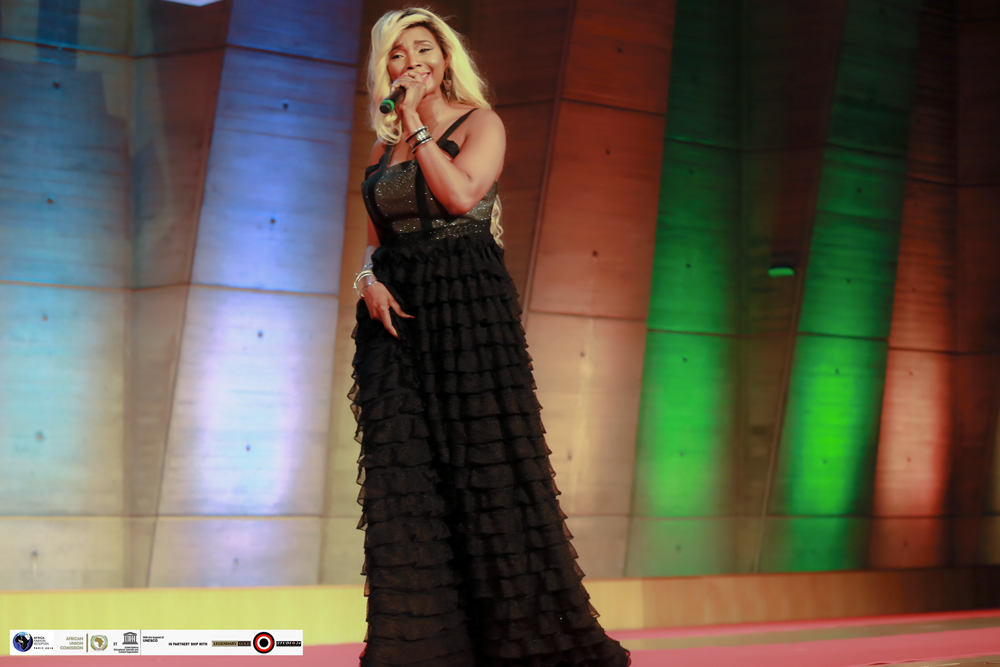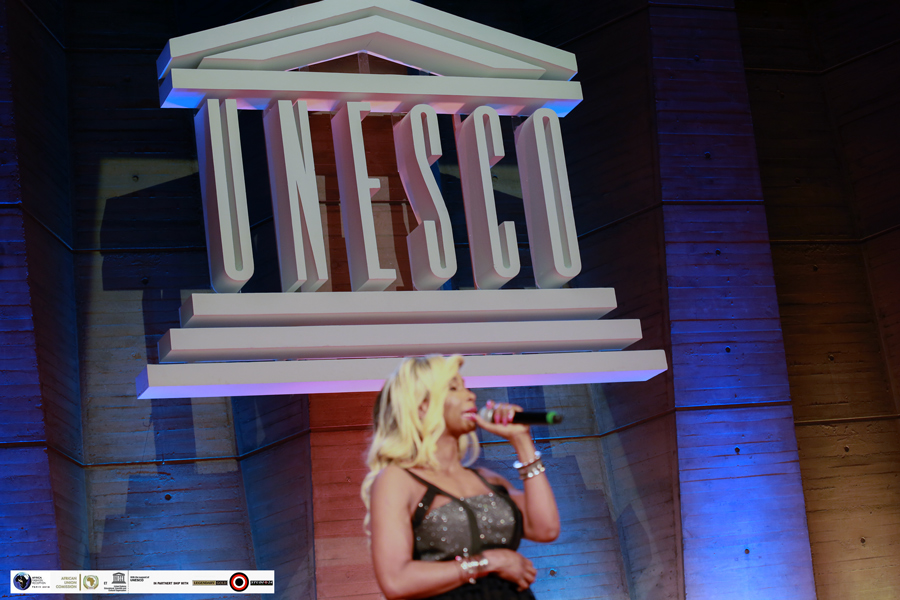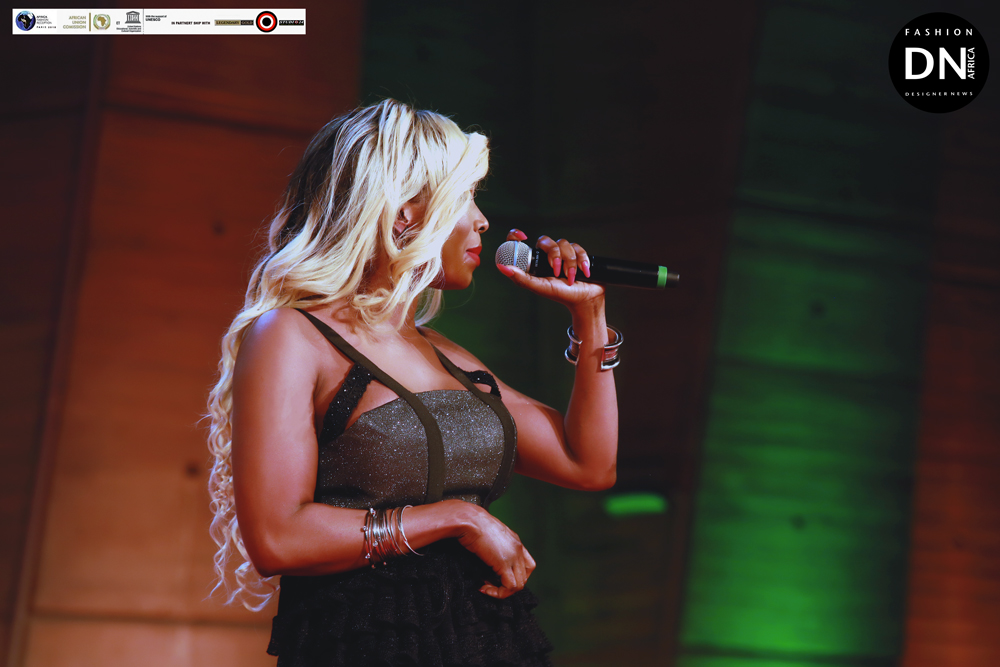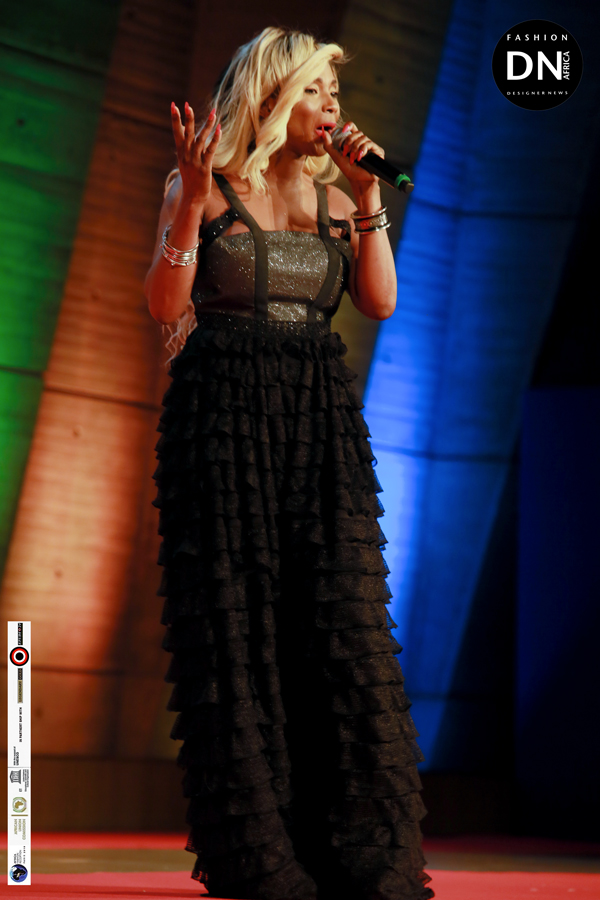 Lady Ponce, The Bikutsi Diva, The Indomitable Lioness.
Lady Ponce, whose real name is Adèle Ruffine Ngono, born July 24, 1984 in central Cameroon is a Cameroonian singer and songwriter.
Lady Ponce made herself known to the public in 2004 by her title  »The Belly and the Belly-bone ». Since then she has been the bearer of several national and musical distinctions.
Lady Ponce chante ELLA. Africa Fashion Reception 2018 Paris UNESCO with the courtesy of Ibra Khady Ndiaye – Iknews
General informations 
Nickname Indomitable Lioness of Bikutsi, La Diva
Birth name Adèle Ruffine Ngono
Born July 24, 1984 (34 years old)
Artist, Singer, Songwriter from  Cameroon
Musical genus Bikutsi
Vocals instruments
Active Years Since 2004
Labels JPS productions, then NAR, then KMG PROD, Pro-Prod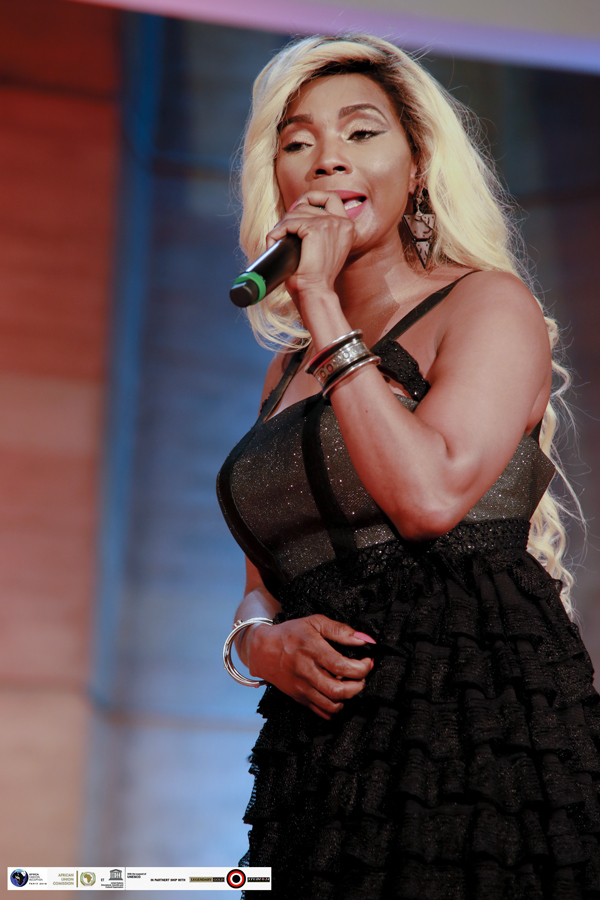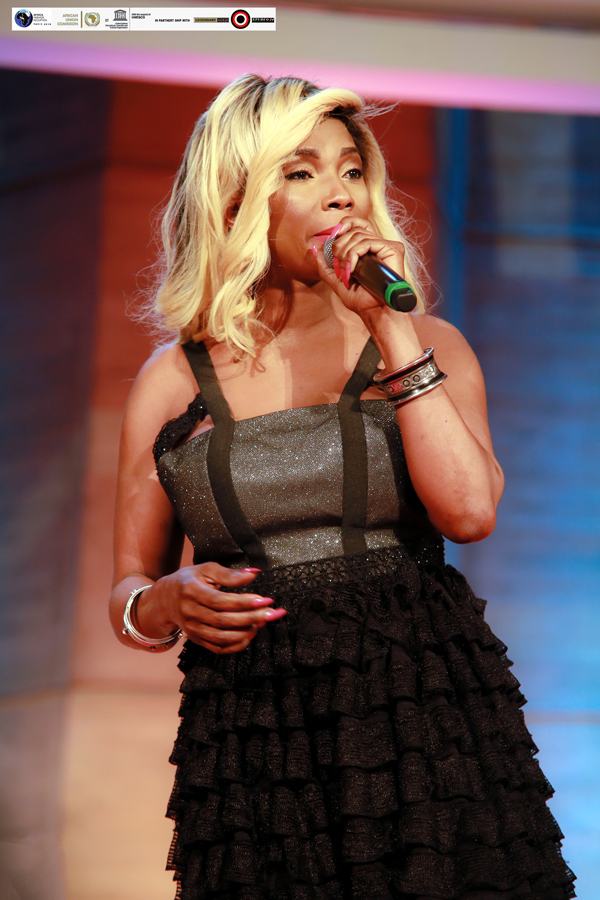 Official Media Partner