Fadi Maiga win Mali Best Fashion Designer Award 2019
Date :
Location : Bamako (Mali)
Mali Awards is a ceremony held annually in the Bamako First Edition to showcase  individuals and businesses who have made the most outstanding contributions to the fashion industry during the year – Mali Awards consisted of 93 nominees, 22 laureates and 8 honor trophies. .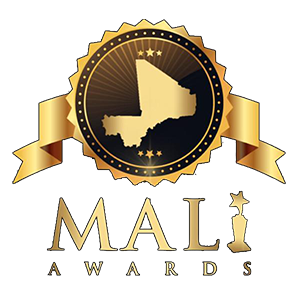 Fadi Maïga represent the new generation of Malian fashion designers.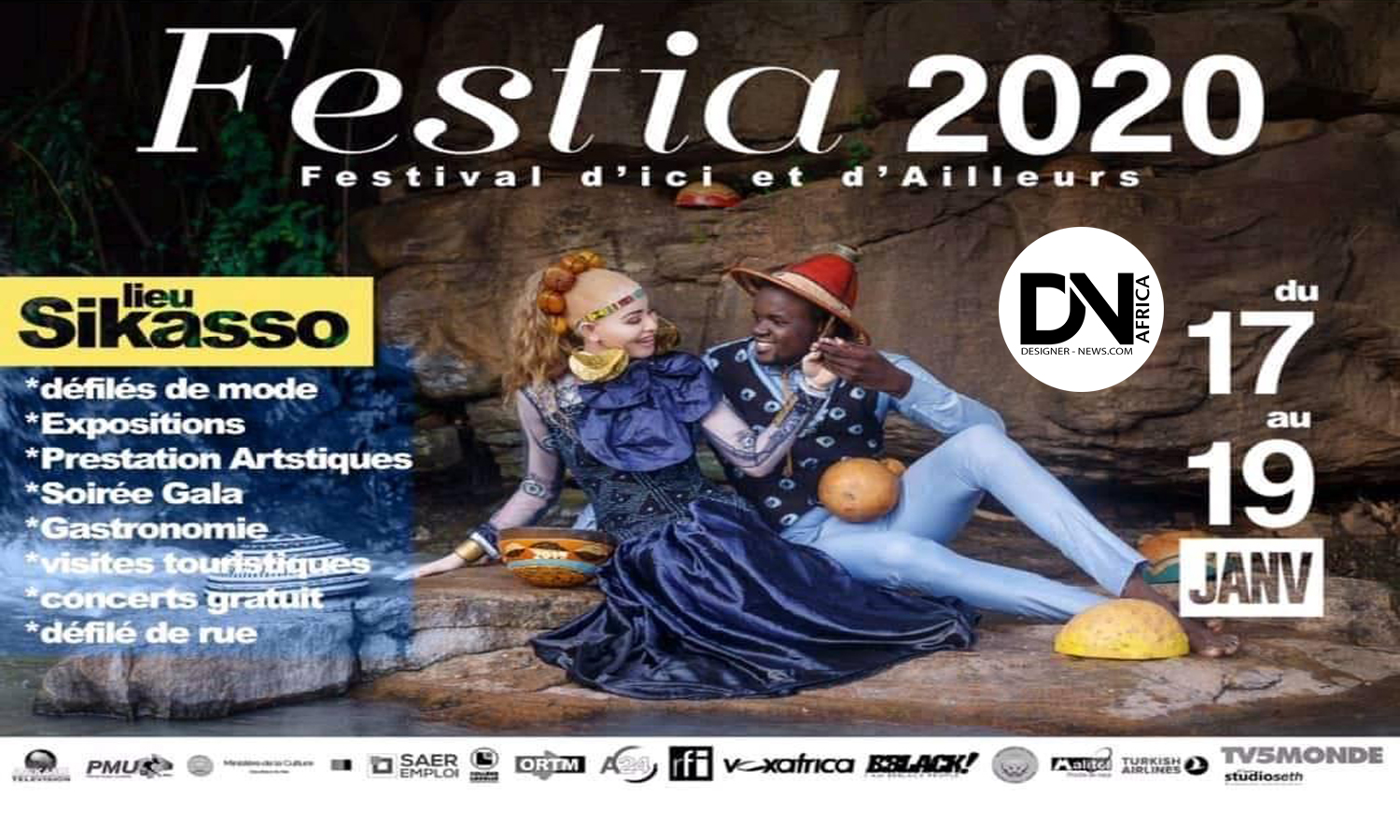 After having founded in 2014 her own company  the house Borthini  which means  »Noblesse » in her mother tongue "sonrhaï", she has just launched Festia, the Festia (Festival d'Ici et d'Ailleurs). Focus on a talented fashion designer!
Having a Bac Lettres, Fadi Maïga followed a BTS in Fashion Design at La Salle College in Tunis one of the most famous Fashion Design School in Africa,
Fadi is one of the few Malian model stylists to participate in international fashion shows. Winner of the « Kandioura Coulibaly Prize » and subsequently of the « RFI Prize » of « Best Hope » during the first edition of Festi'Bazin (2014), Fadi also caused a sensation at the first edition of « Bamako Fashion Week« .
She was also voted best stylist at the Mali Awards 2019.
Her brand Borthini Design represent a Modern cuts from African textiles, but also the reverse; traditional cuts made with original fabrics, clean lines, minimalism and simplicity, work on textures and materials are the hallmarks of his style.
Fadi Maïga has no shortage of projects and is doing everything possible to democratize and revitalize fashion in Mali in the hope of a developed Africa, united in its interbreeding and strong in its common culture.
Mali Awards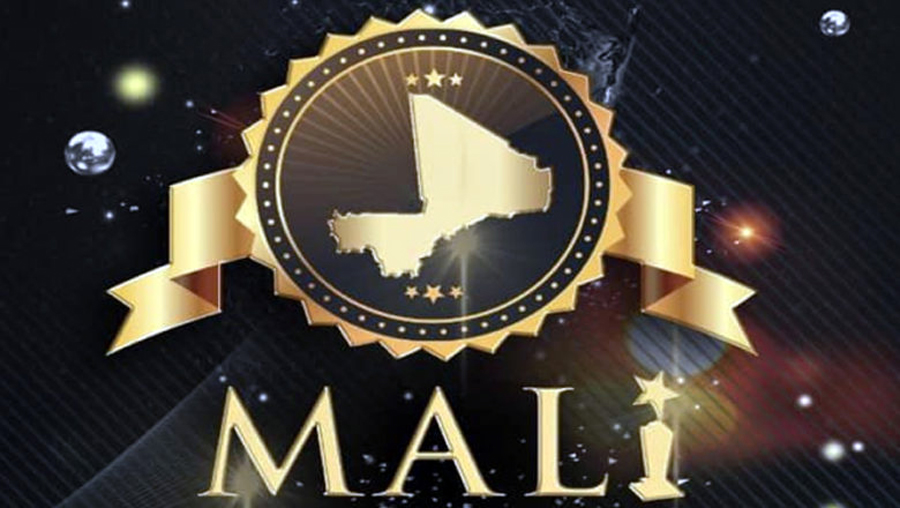 For the 2019 edition, nine categories were selected, like the Hip-hop category, where artists like Master Soumy, Mylmo, Nigga Fama, Gaspi, Iba One, Tal B, King Kj and Ami Yerewolo are in vying for the trophy.
In the Humorist – actor category the price will be disputed between Guimba, ATT Junior, Yaro, Koman Diabaté and Alima Togola.
Regarding the Best sFashion Designer category, Racky Thiam, Fadi Maiga and Sora Kamas will be on deck.
Mali Awards also wants to encourage rising nuggets.
Mali Awards will certainly have to discover it in the category which rewards the best revelation. In competition this year, Van Guitare, Kani Sidibé, Binguini Bakhaga and Diamy Sacko.
Other categories, such as Sport and Best Humanitarian Action, can be found on the event platform.
BEST DESIGNER 2019 – The Nominates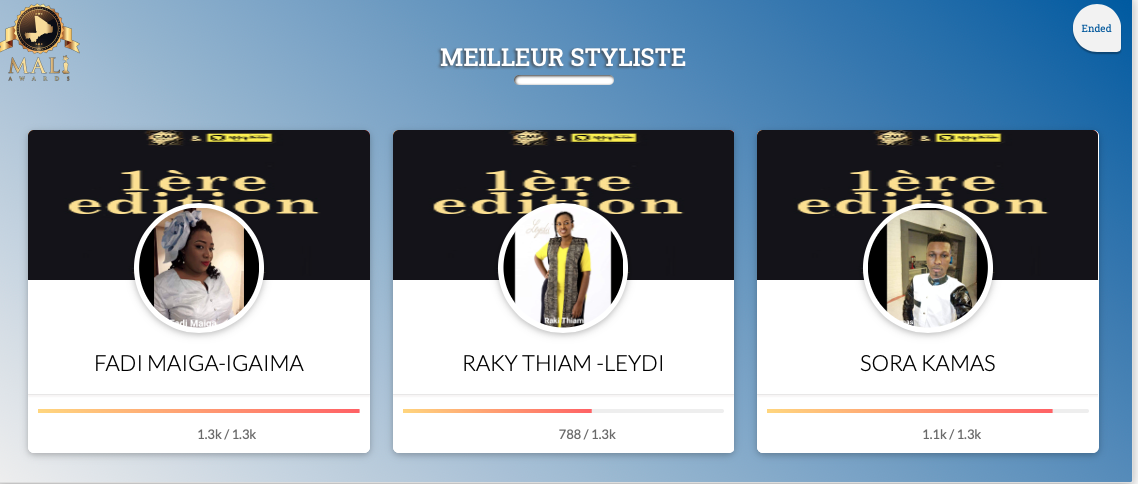 Mali Awards consisted of 93 nominees, 22 laureates and 8 honor trophies.
Awards that will be presented during the gala evening. Even if the initiator of the competition, Pape Moussa Cissé, was inspired by the Energy music awards and BET Awards to write his project, he also took a look at cultural events in neighboring countries, in particular « in neighboring countries like Senegal and Ivory Coast, where there are grandiose events.
MALI BEST FASHION AWARD 2019 – 1st EDITION