Coronavirus: the fashion world heavily impacted
CORONASVIRUS SPREAD 2020 CONSEQUENCES
FOR THE FASHION WORLD MEANS SIGNIFICANT FINANCIAL CONSEQUENCES
PARIS FASHION WEEK WAS DROPPED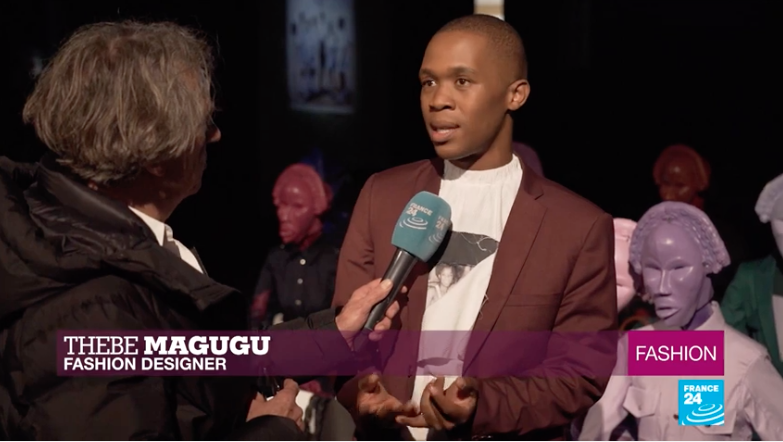 PARIS FASHION WEEK, which generally generates 440 million euros in turnover, is strongly impacted by the coronavirus and the absence of Chinese representatives.
Attendance at Paris fashion week has dropped, and Chinese tourists, keen on fashion, are absent subscribers.
Chinese factories are slow to reopen.
A third of visitors less than expected and Fashion Show canceled by several Chinese houses Chinese brands such as Masha Ma, Shiatzy Chen, Jarel Zhan, Calvin Luo and Maison Mai have also declined the invitation.
In France, the Agnès B & A.P.C fashion shows were canceled during Fashion Week, as a precaution.
Agnès b. doesn't cost the same as a Vuitton show, « says an observer.
If it takes 100,000 euros on average for a classic Fashion Show, the big brands sometimes pay up to 5 million euros for a show whose budget is mainly allocated to the staging, the room rental costs and to the models.
For each house, the question of investment remains however a secondary concern compared to the health alert, maintained since Friday at level 2.
Which is observed attentively by the Federation of Haute Couture which has become privileged interface of brands and public authorities on security-related issues.
PARALYSIS of the Middle Empire
The paralysis of the Middle Empire plunges the luxury and fashion industries into a new situation since the financial crisis of 2008. According to a study by the consultancy firm BCG in collaboration with the bank Bernstein and the association Altagamma ( the « Italian Colbert Committee »), the coronavirus could drop world luxury sales from 30 to 40 billion euros this year, leaving unsold a stock of 10 to 15 million pieces intended for China.
The country indeed represents more than a third of world demand.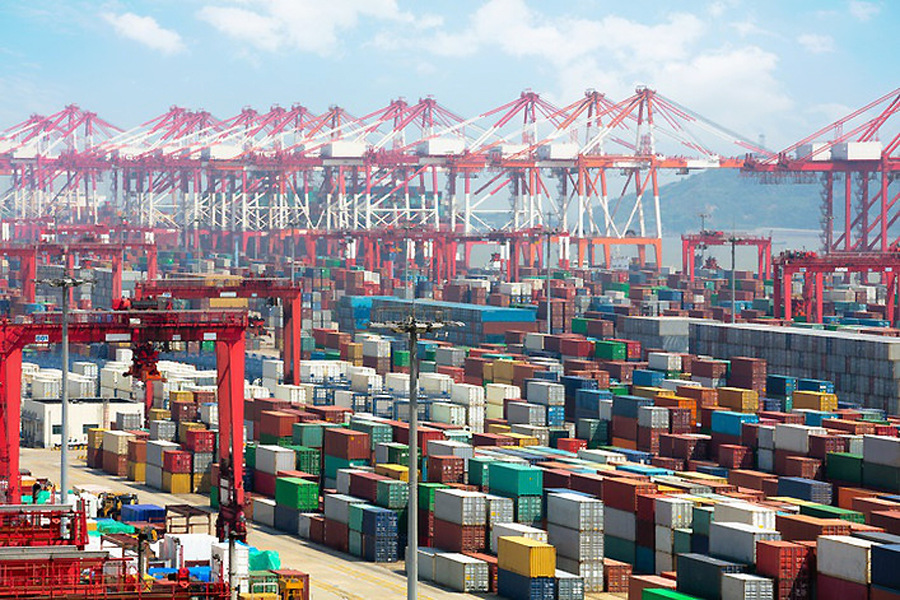 MEDIA & JOURNALIST IN QUARANTINE
Back in their respective countries, the fashion journalists who participated in Fashion Week in Milan, from February 18 to 24, then in Paris, from February 24 to March 3, are still in quarantine.
American and Asian fashion editors have also confirmed that their employers have told them not to return to their offices.
According to the New York Post, around thirty media executives such as Elle, InStyle and Harper's Bazaar have been pushed to telework.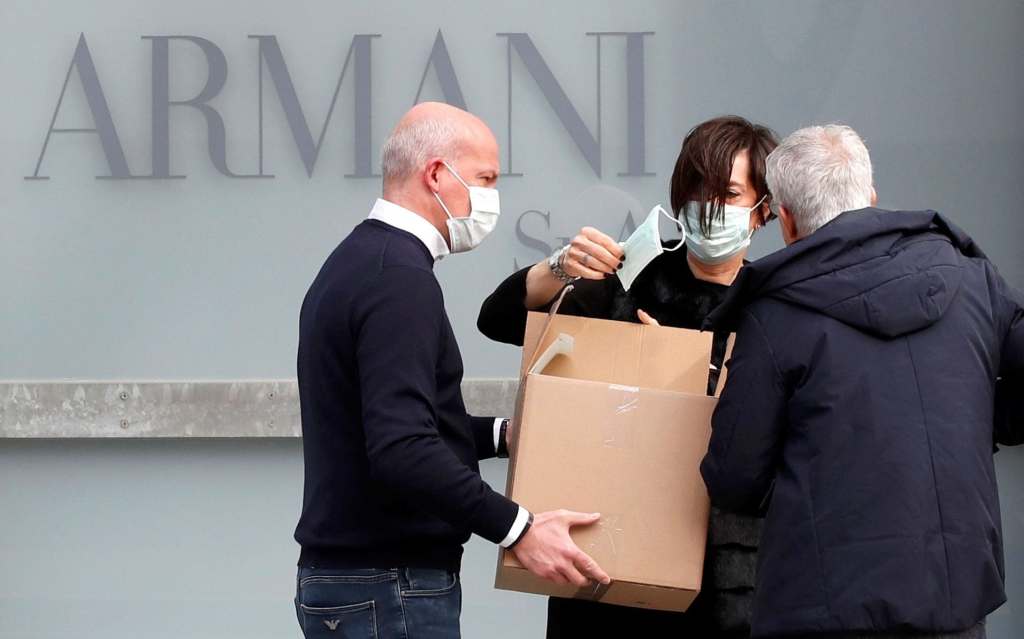 Armani Donates €1.25 Million to Tackle Coronavirus.
Four hospitals will receive the money and the national Civil Protection Agency to help fight Italy's outbreak.
HIGHT TEXTILE MASS IN CHINA SUSPENDED
The high textile mass in China suspended. Several clothing fairs planned for Shanghai in mid-March have been postponed indefinitely due to the coronavirus. Over 180,000 visitors were expected.
These figures remind us that the country remains the textile workshop of the world.
Its market share in clothing is 32% according to the WTO.
It is even higher in textiles than in clothing (37.6%).
The coronavirus, named « Covid-19 » by the WHO, from the Chinese city of Wuhan, continues to spread unevenly from one continent to another. It now affects nearly 90 countries and territories.
If the Coronavirus has disrupted this Fashion Week, it has also disrupted the fashion calendar for the coming months.
The traditional Seoul Fashion Week  was to take place from March 17 to 21, was thus canceled.
Beijing Fashion Week was scheduled to take place March 25-31, has also been canceled.
The continuation of the event in the coming months is, for the moment, still not guaranteed.
FASHION READY TO WEAR
For the Premium, Medium and fast fashion ready-to-wear labels, China is often an important production space. And as the virus spreads across the country, industrial activity takes a heavy hit.
According to the Observatory of the French Fashion Institute, China and Hong Kong represent 27% of the supply of French brands.
What worry the tri-color labels, who will have to anticipate many delays in deliveries and will probably have trouble installing their new collections in stores in the coming months.
FRANCE 24
Fashion is always one season ahead, defined by its link to the disruptions that push our society forward.
For its winter 2020 ready-to-wear collections, Chanel sends both slim and voluptuous models down the catwalk; black and white women dressed as musketeers.
Balmain rethinks the very concept of the bourgeoisie, while Nigerian designer Kenneth Ize joins his South African colleague Thebe Magugu in turning to his roots for inspiration.
Last but not least, Japanese designers Issey Miyake and Yohji Yamamoto look to the future with a rebellious and positive outlook.
SIGNIFICANT FINANCIAL LOSSES
Faced with such an observation, brands are already preparing for significant financial consequences.
With two-thirds of its Chinese stores temporarily closed, Ralph Lauren has already announced that it will lose between 55 and 70 million dollars, or between 51 and 65 million euros, in sales in 2020.
Impressive data, which represents around 1 % of the label's annual income.
Same story with Under Armor, who estimated that the Coronavirus would cost him around $ 60 million in sales.
German giant Adidas, which has 500 stores in China, is already seeing sales fall 85% from a year ago.
For France, this development is anything but derisory since the two largest luxury groups in the world are French : Kering & LVMH.
Fashion in France represents a turnover of 154 billion euros. It is one of our heavyweights internationally since our major brands export 90% of their creations and employ 616,000 people in the country.
Coronavirus is affecting the Fashion Economy – 
Global fashion industry facing a 'nightmare'
In February, the Savigny Luxury Index (SLI) ended the month 7.1% down, and the MSCI global benchmark fell 7.5%. Burberry's stock closed the month almost 16% down, and Prada's share price also dropped nearly 16%.