KiteSurf Capesterre – Marie-Galante 2021
KiteSurf Initiation 
Date : 2 to December 4 2021
Location : Capesterre – Marie-Galante (Guadeloupe), French Caribbean
KiteSurf Initiation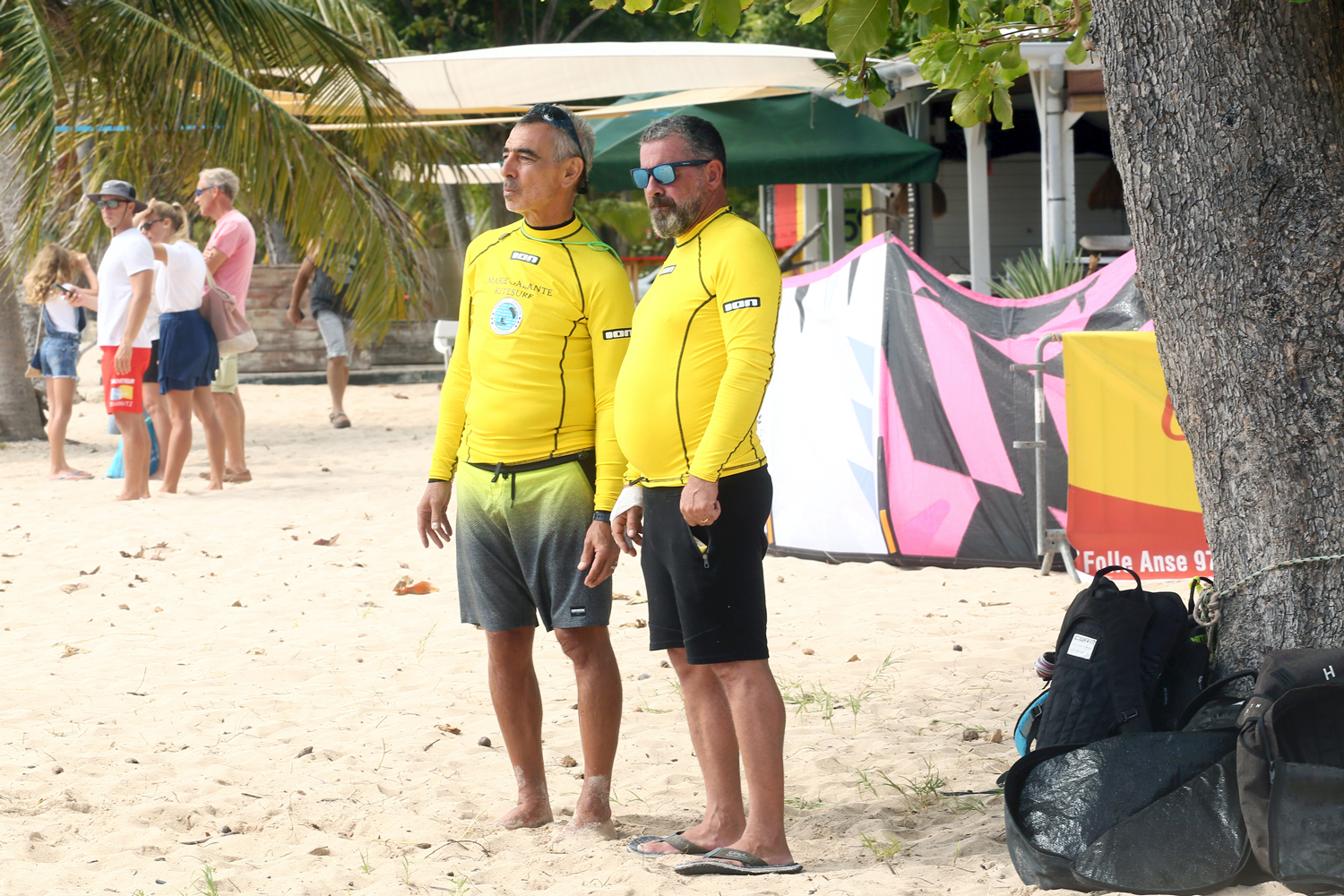 Direction beach of the Feuillère, commune of Capesterre – Marie-Galante, island located at 30 kilometers in the south of Guadeloupe, where took place this weekend of initiation to the KiteSurf (this allowed to discover this sport secured by professional instructors to the youth of Marie-Galante).
Under the amazed and conquered eye of the parents, having seen their children realize technical and phyisical prowess, in the joy and the good mood.
This weekend of initiation settles in a colorful marriage between sport, cultures and traditions, so that Marie-Galante beautiful island at sea shines on the international scene.
Marie-Galante land of Champions, « We love Kitesurf Marie-Galante ».
Purpeous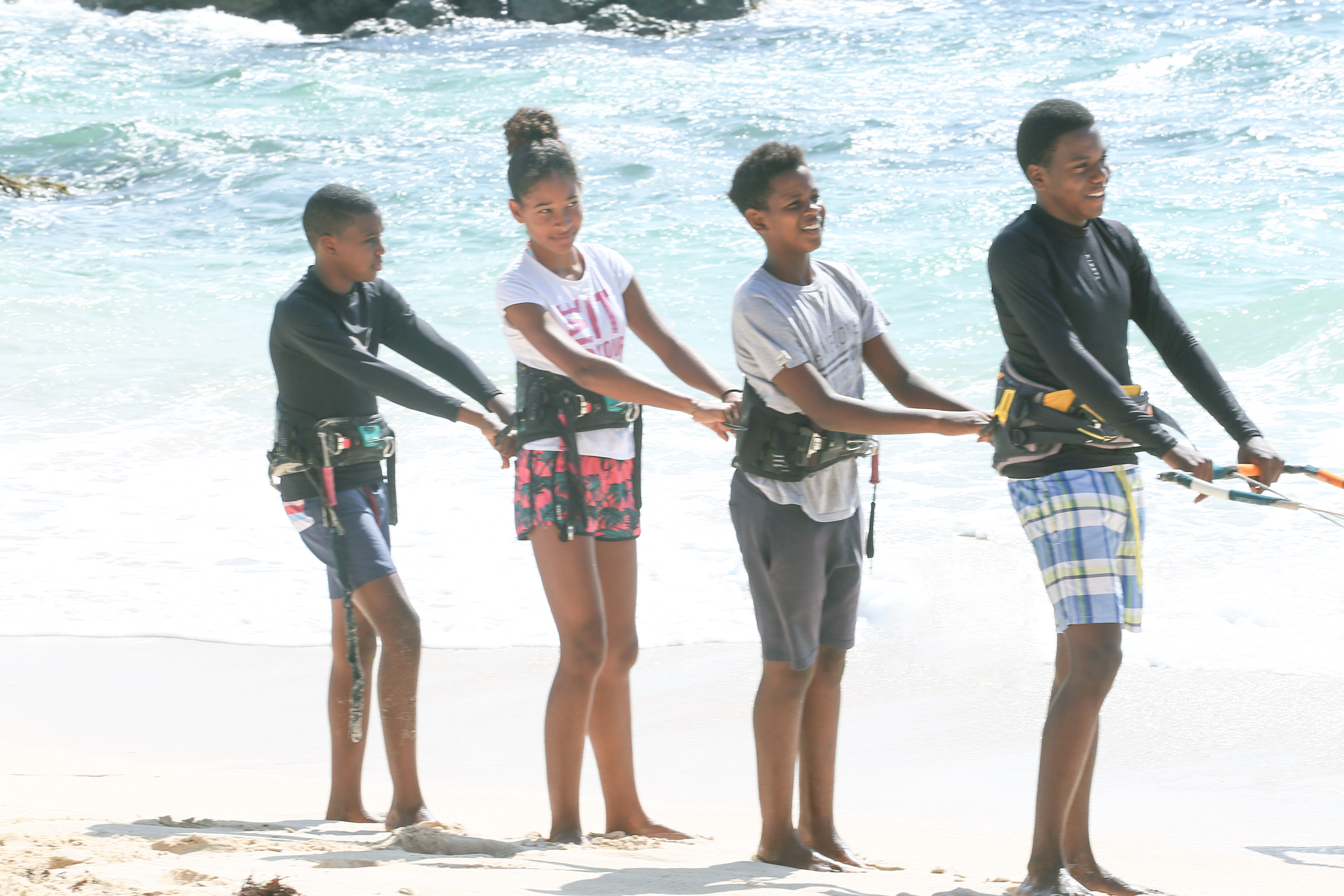 The goal is to prepare the first edition of KiteSurf festival in Capesterre Marie-Galante in 2022.
Michael Louber  was the main instructor at the KiteSurf Initiation event.
He 's the father of the young prodigy Enzo Louber – U15 world champion in Kitefoi.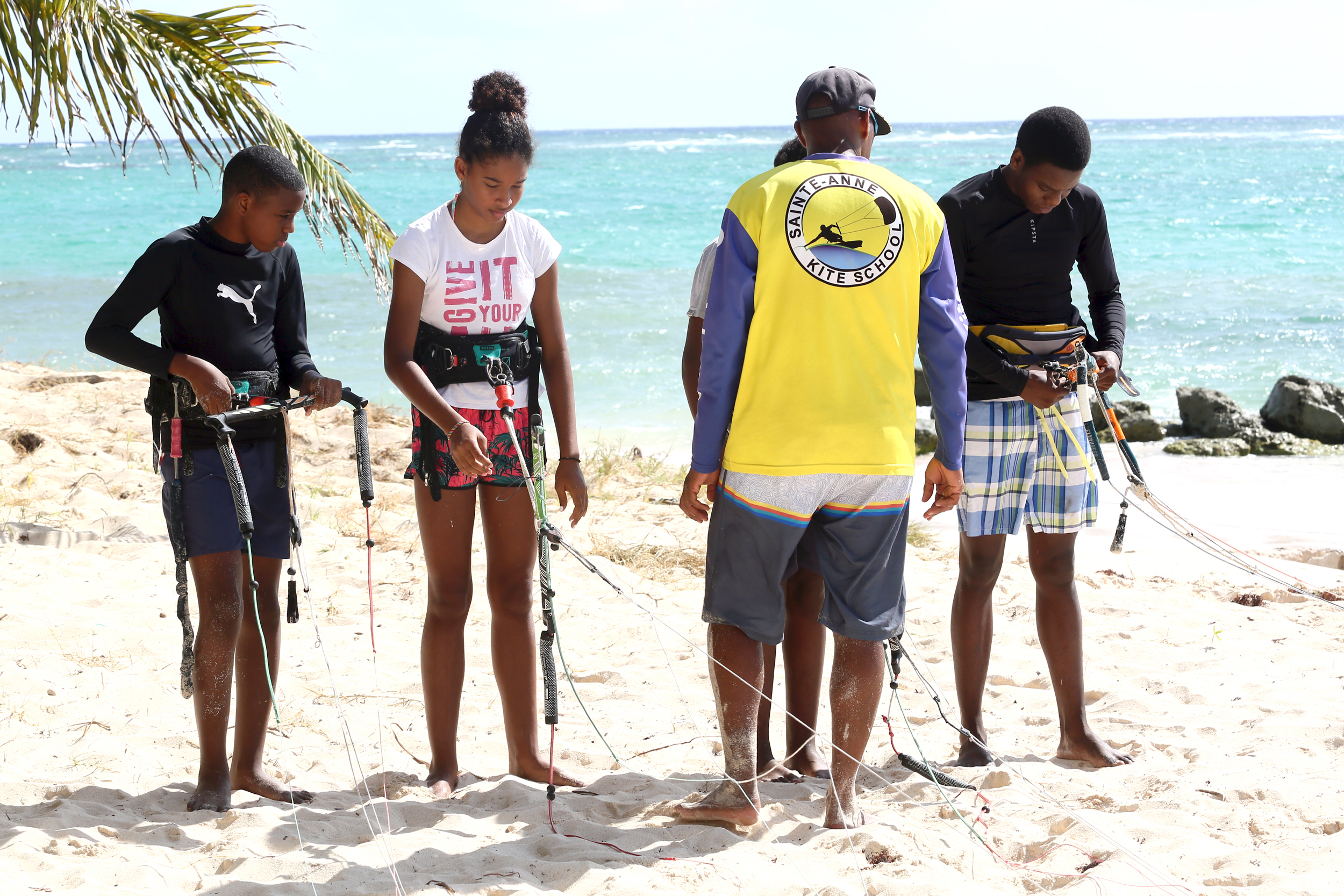 Guadeloupe has already has a junior world champion in Kitesurfing
Enzo Louber confirmed all the hopes that were placed in him.
By becoming U15 world champion in Kitefoil in Gizeria (Italy), the Saintannais dominated his category and, at only 14 years old, made a strong impression among the U17s.
Last minute guest with the Pôle espoir, Enzo Louber managed to demonstrate his full potential by being the only Frenchman in the semi-finals of this world championship of Hope Kitefoil.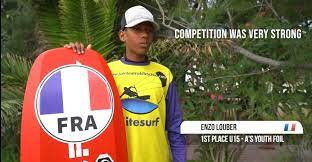 OLYMPIC DISCIPLINE in 2024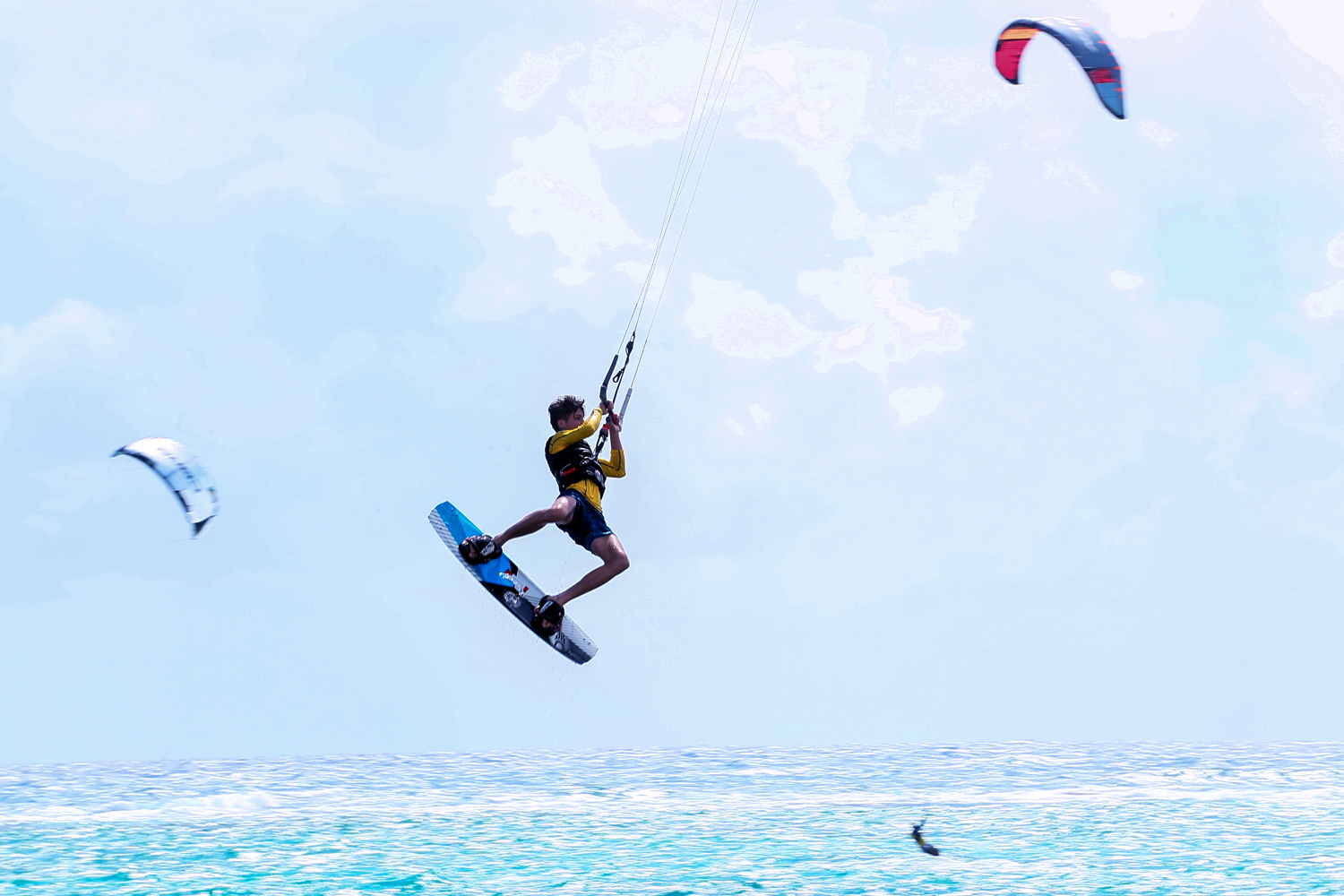 KITEFOIL OLYMPIC DISCIPLINE in 2024
OLYMPIC DISCIPLINE IN 2024 Kitefoil will make its entry into the Olympic program during the Paris 2024 Olympic Games, in the form of a mixed relay (one man and one woman).
The first event took place in La Ciotat in 2012, and the first international competition in 2014. The success was immediate.
The champions use box wings that are similar to paragliders and the competitions are contested in regattas on coastal courses between buoys like the other Olympic series.  » 86KM / H AT TOP SPEED …
The competition sail is similar to a paraglider sail, while for beginners an inflatable tube will be used which stabilizes the sail.
For the spectator, the visual impression is unreal as the athletes give the impression of flying above water even in light wind conditions.
Since 2017, all nautical kite disciplines are attached to the French Sailing Federation after having previously been in the fold of that of free flight. This includes kitefoil, freestyle (tricks) and speed.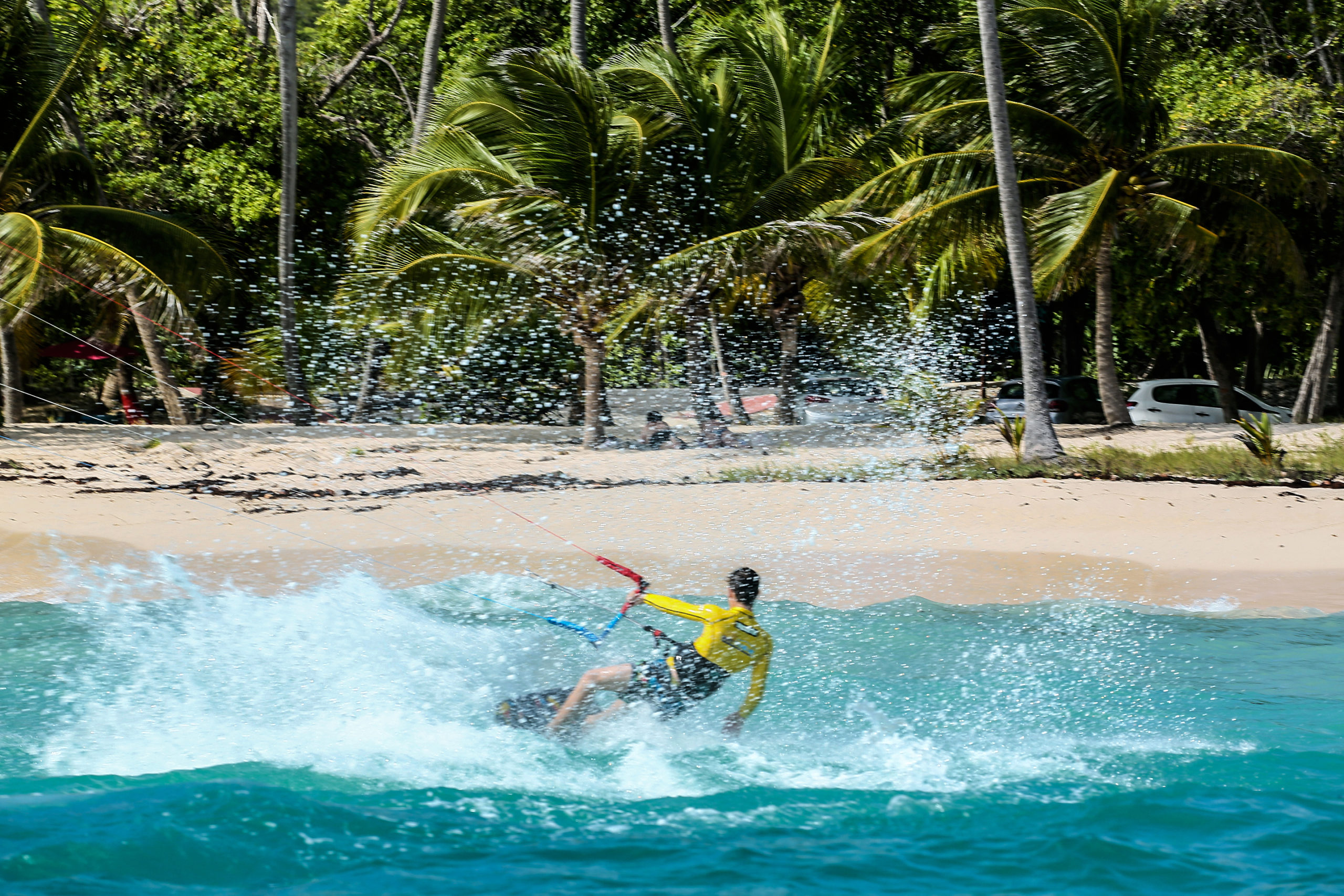 KiteSurf Capesterre Marie Galante Festival 2021
KiteSurf Initiation 2021 – Capesterre Marie-Galante KiteSurf Initiation 2021 – Organized by UCAMAG – Philippe BAVARDAY and MG KiteSurf – David BUATOIS – Guadeloupe, French Caribbean- Michael Louber main instructor
Organization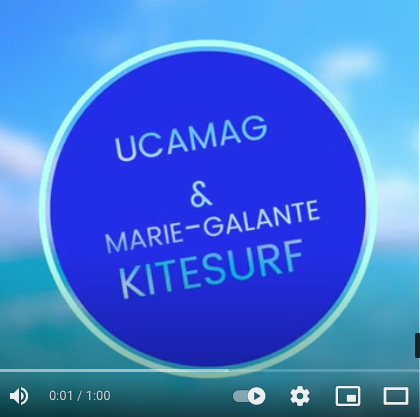 UCAMAG by Philippe BAVARDAY
Mobile +590 690637390
42 RUE DE LA MARINE
MAISON BADE
97140 Capesterre Marie-Galante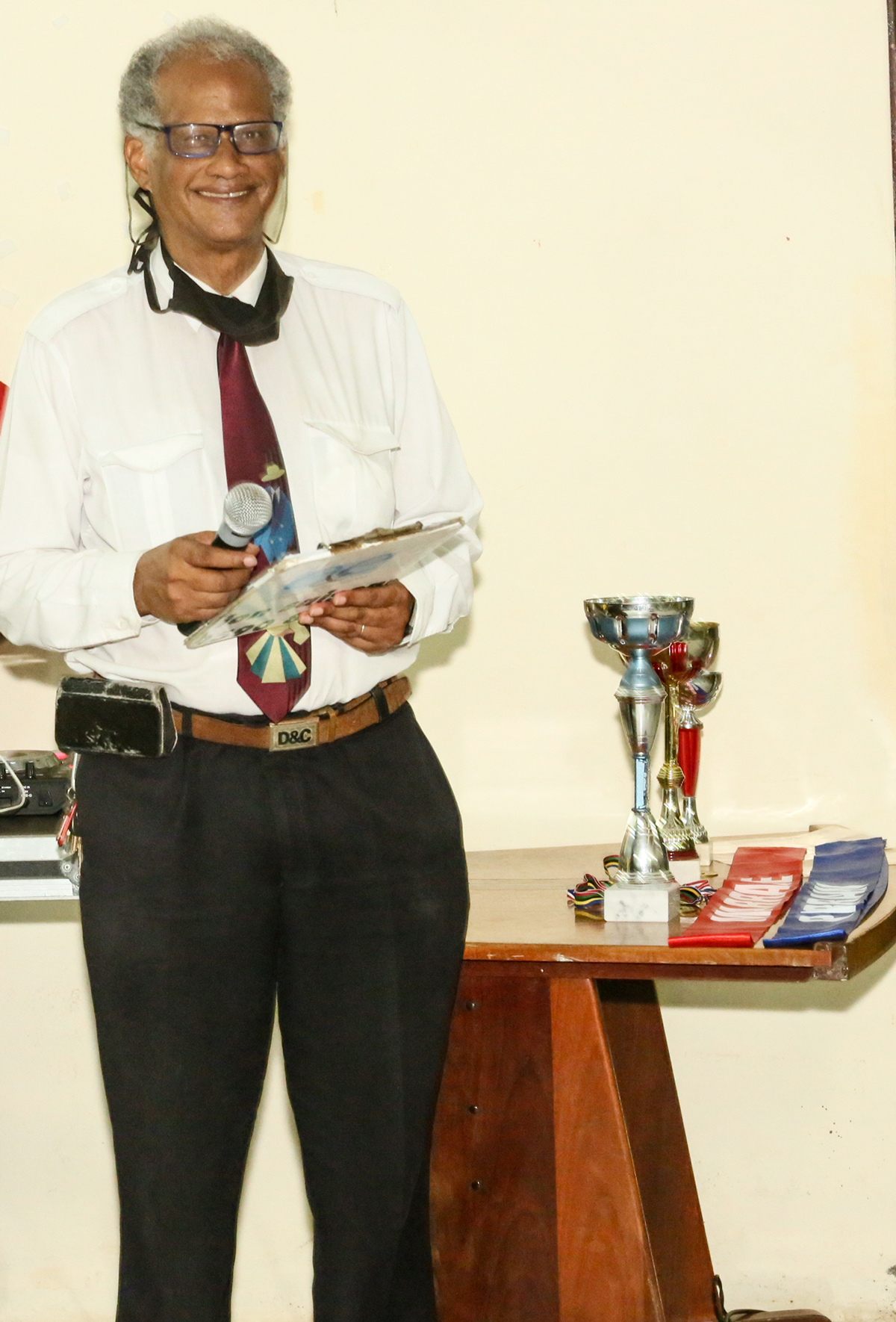 MG Kitesurf by David BUATOIS
PLAGE DE LA FERRIERE – OMCS C/O DAVID BUATOIS
97140 Capesterre Marie-Galante
Mobile : 06.42.31.51.31
FERRIERE Beach
OMCS C/O DAVID BUATOIS
97140 Capesterre Marie-Galante
Position GPS POSITION :
Latitude : 15°53'33″N (15.8927°)
Longitude : 61°13'17″O (-61.2216°)
FÉDÉRATION FRANCAISE DE VOL LIBRE
Club Kite,Kite Water n°26017
Pratique majoritaire en 2021 : KITE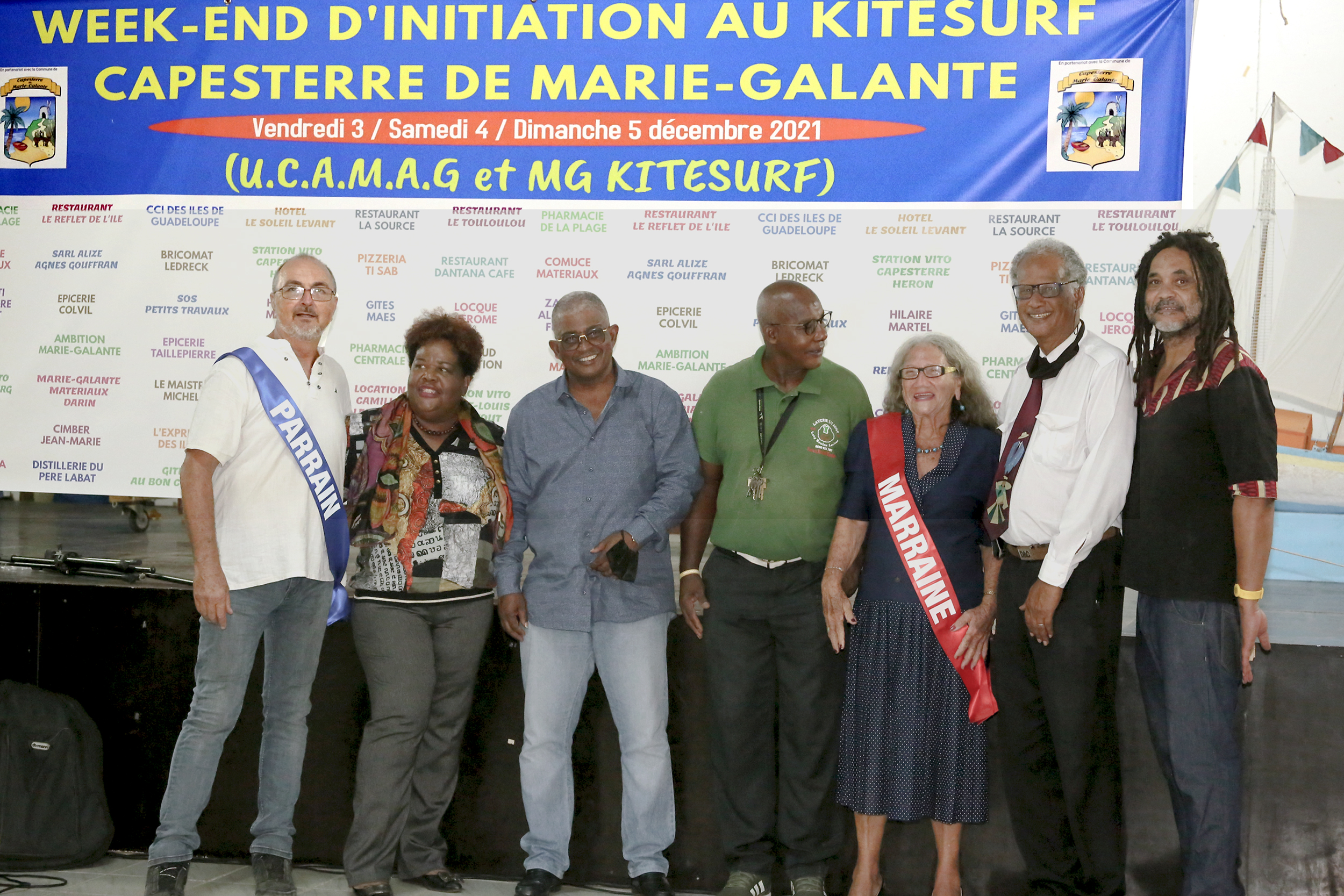 From L to the R : David UFFREN Godfather of KiteSurf Initiation 2021, Edith Evrillus, President of the TPE Commission of the CCI IG, Mayor Jean-Claude Maes – Capesterre-de-Marie-Galante, Paul-Roger BADE (UCAMAG), Godmother Huguette JACKOTIN  of KiteSurf Initiation 2021 (UCAMAG), UCAMAG by Philippe BAVARDAY, Charles JACKOTIN (Camera Team)
Camera Team & Production
Production: by DeeVee (Didier Vénéré)
Post-Production: by DeeVee (Didier Vénéré)
Aerial images: Pierre Onestas
Camera: Charles Jackotin
International photographer: Daniel Nguyen
Written by : Jonathan CHASTE 
Editor : Daniel Nguyen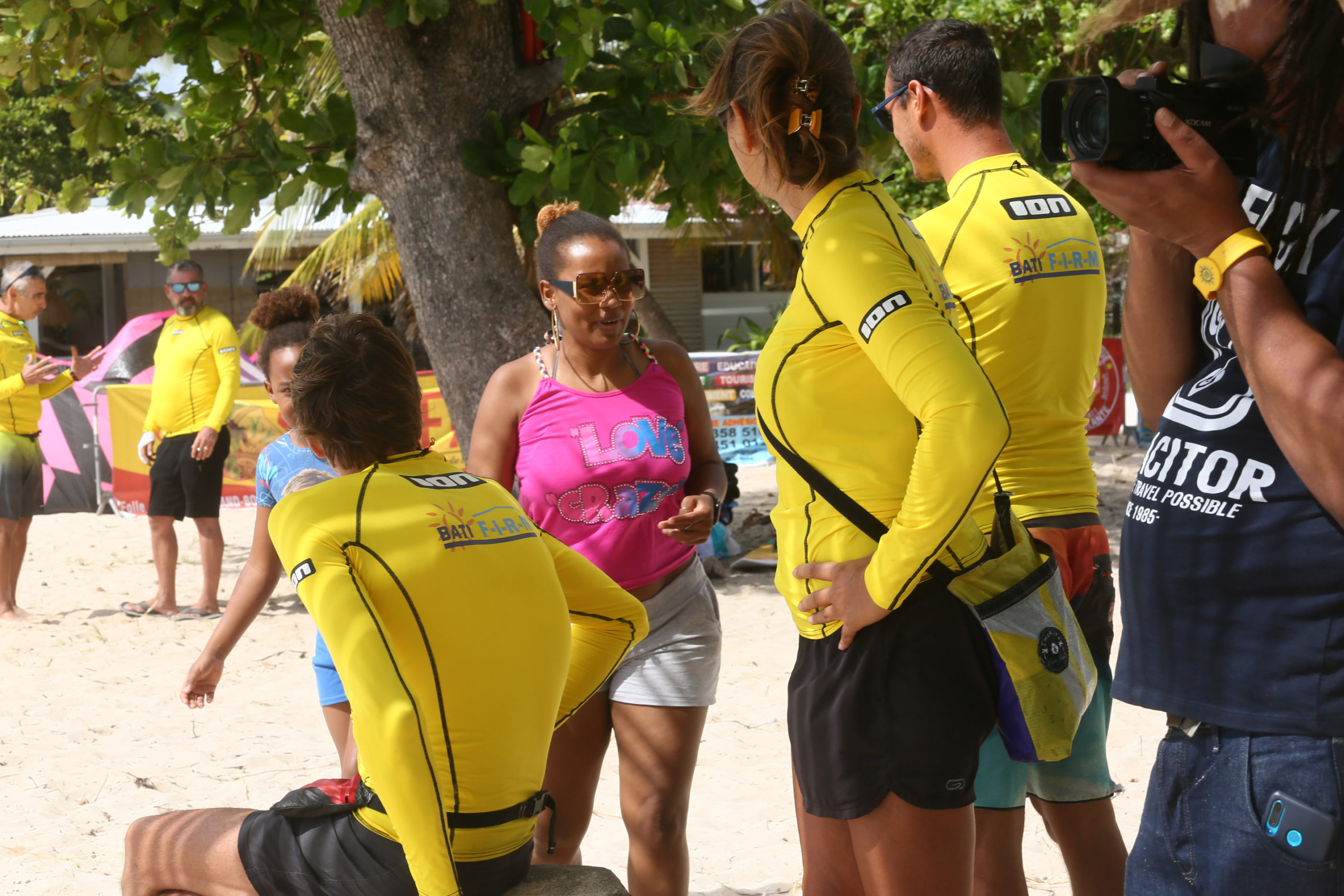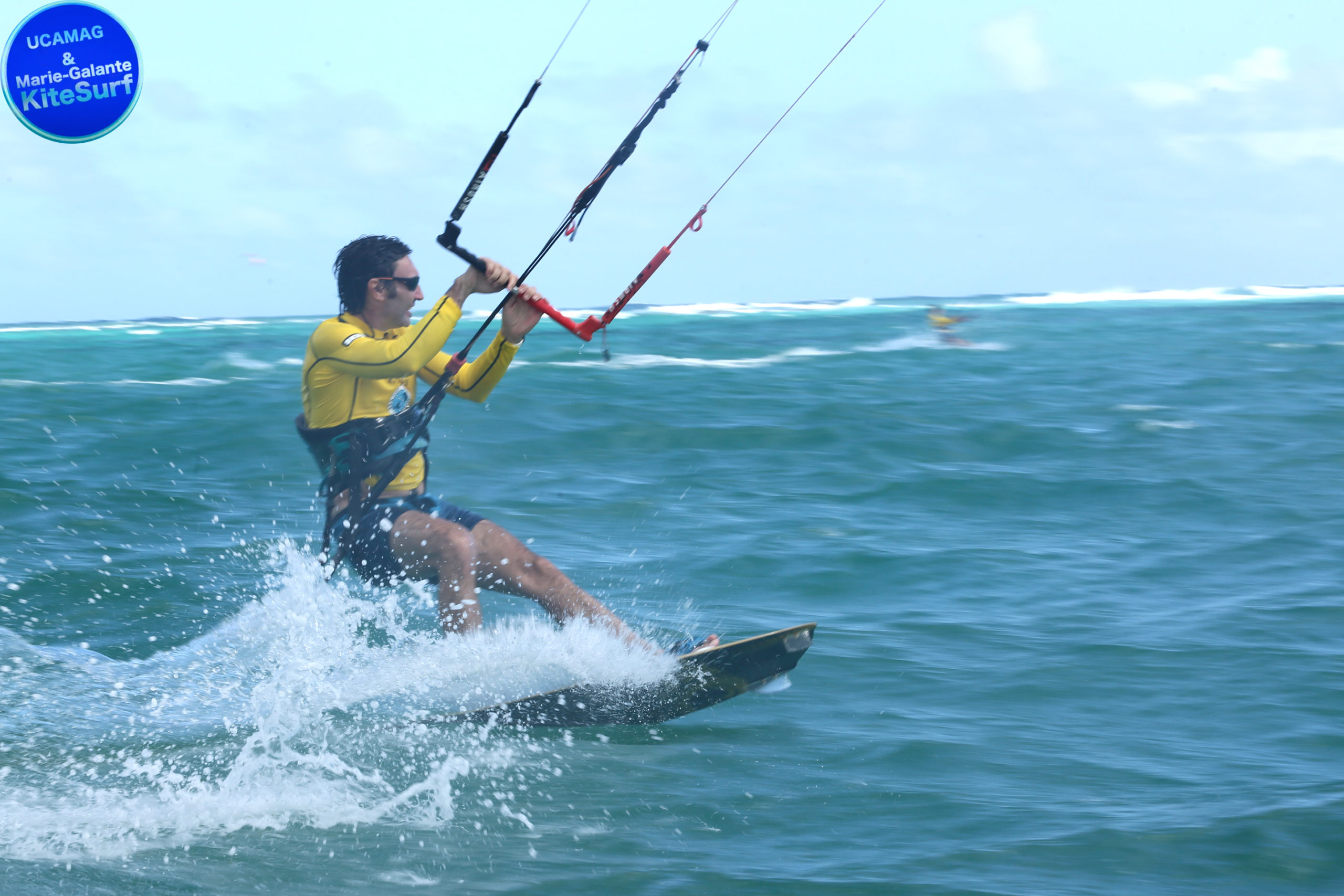 Official Media Partner :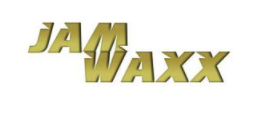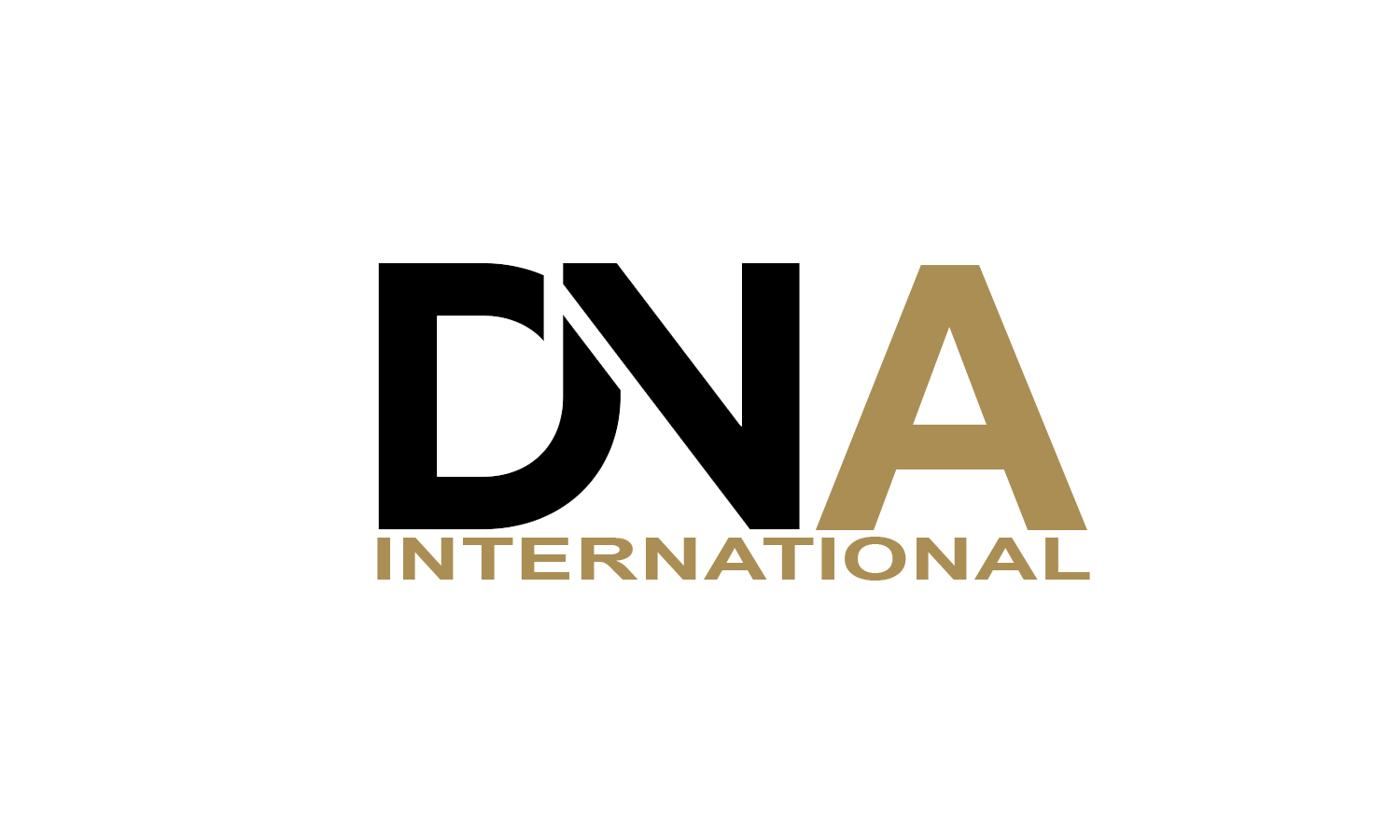 Read More :     https://urlshortner.org/qJOvT
Location :
KiteSurf Initiation 2021 – Capesterre Marie-Galande – Guadeloupe, French Caribbean