Eric Mathieu Ritter – Collection Interlude 3.0
Emergency Room | Interlude 3.0 | Full Fashion Show | At Arab Fashion Week
Date : 28th Jun, 2022 to 30th Jun, 2022
Location : Dubai World Trade Centre, Dubai, United Arab Emirates
Emergency Room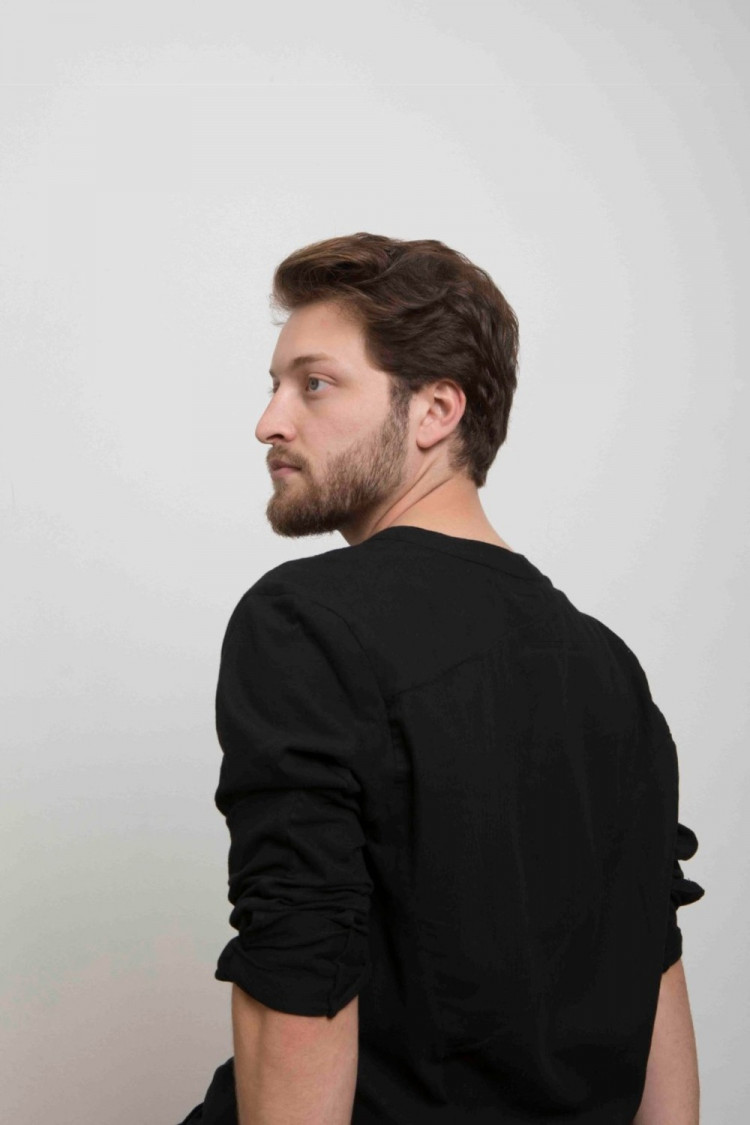 Launched by Eric Mathieu Ritter in 2018 in Beirut after a coming-to-senses of the both urgent and emergent state of fashion nowadays, EMERGENCY ROOM is a clothing brand with a mind of its own. Stemming from the belief that fashion production processes urgently need to change, EMERGENCY ROOM utilizes a sustainable and ethical alternative to clothing creation.
EMERGENCY ROOM uses unique vintage materials and dead-stock fabrics that are locally sourced to create one-of-a-kind pieces, providing a conscious and authentic ready-to-wear-line.
All items are produced in different workshops and cooperatives throughout Lebanon, inviting differently skilled artisans to participate in the process, all the while lobbying for grass roots change in the industry, in its own way. – EMERGENCY ROOM S.A.R.L 84, Patriarch Arida Street Mar Mikhael, LEBANON
Eric Ritter discovered his way in the souks of  Tripoli, the « capital » of North Lebanon, which is sinking into poverty
With a cosmopolitan culture and a desire to sweep away conventional codes, Ritter has the total confidence of the embroiderers and seamstresses he is responsible for training.
BEIRUT: He is part of a generation of young Lebanese designers who have a long tradition of parties and glamour, but who are now imposing their ethics and their style.
Eric Mathieu Ritter discovered his way in the souks of Tripoli, the « capital » of North Lebanon, which is sinking into poverty.
The Finalists of the 2020 Vogue Fashion Prize
Category: Ready-to-wear
Country: Libya
German-born, Libyan designer Ibrahim Shebani was inspired to launch his luxury ready-to-wear label in 2018. Aptly named Born in Exile, the brand reflects Shebani's experience of his family's exile from their home country in the 1970s. His powerful designs represent a modern twist on Libya's rich culture and folklore traditions, turning them into everyday garments.
Eric Mathieu Ritter: Emergency Room
A brand that talks about equality
Over time, in a short period of time, Tara W'Kheit has transformed itself from a charity workshop into a trendy brand that attracts curious and passionate people on its Instagram account.
Eric Ritter hijacks his own initials to invent a label that announces the urgency of change.
It will be Emergency Room, a brand that speaks of equity, equality, inclusion, compassion.
Through the clothing thus proposed, beauty and singularity are within the reach of all, all ages, all body shapes, all gender perceptions.
In a Lebanon that seems to be fading fast, between the explosion of the 4th of August and the aggressive invasion of the pandemic, designers are holding on to the little light at the end of the tunnel and continue to make something of their country shine in the major international events such as the Vogue Arabia or Fashion Trust Arabia competitions. Eric Ritter is one of them.
The ARAB FASHION WEEK
The Arab Fashion Week is the official fashion week in Dubai and the Arab region, coordinated by the Arab Fashion Council in strategic partnership with Dubai Design District.
The Arab Fashion Week takes place 4 times a year each October and March for Womenswear and each January and June for Menswear.
It is recognized as one of the world's 5 most important fashion weeks alongside to New York, London, Milan and Paris Fashion Weeks.
RESORT
While the Pre-Collection presentations are scattered around the world, it becomes tough for buyers and press to follow; however, Pre-Collections are the fastest rising RTW seasons and the most successful in stores. "I had no concept that these additional lines would come to represent such an important part of my budget," Bridget Cosgrove, Fashion Director of Boutique1, says.
Consequently, AFW decided to open their impressive infrastructure to brands wishing to increase their pre-collection visibility by hosting them in a truly exotic travel destination that is Dubai. (just as Chanel and Public School recently did).
The AFW will provide the perfect infrastructure for hosting the show, buyers, and press.
Emergency Room | Interlude 3.0 | Arab Fashion Week
Emergency Room Contact :
EMERGENCY ROOM S.A.R.L 84,
Patriarch Arida Street
Mar Mikhael, LEBANON
Call : 00 961 3 836 306
Instagram: @emergencyroombeirut
Email: info@emergencyroombeirut.com
Website: www.emergencyroombeirut.com
The Arab Fashion Council Contact
The Arab Fashion Council head office is located at the Dubai Design District (d3), Dubai, United Arab Emirates | PO Box. 333235
***
General inquiries please write to  info@arabfashioncouncil.com
Press inquiries please write to  press@arabfashioncouncil.com
Scholarship please write to scholarship@arabfashioncouncil.com
Designers Participation enquiry please write to designers@arabfashioncouncil.com
Arab Fashion Week Sponsorship enquiry please write to marketing@arabfashioncouncil.com
retail inquires please write to retail@arabfashioncouncil.com
Venue