COVER 241 – June 2022 – JEWELLERY ART SHOW 2022
Date: June 13, 2022
Location: Under Bridge Event Center, Accra (Ghana)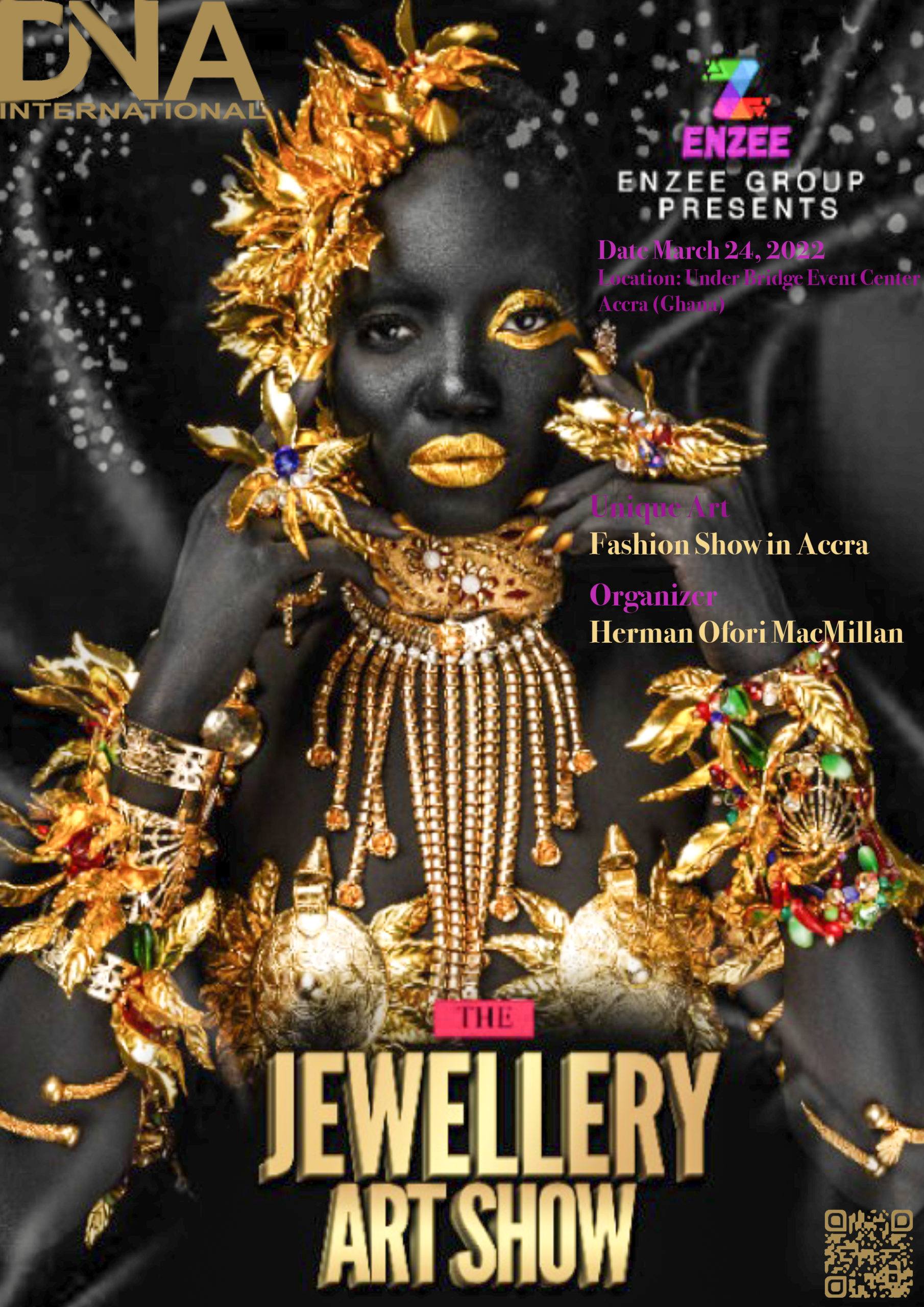 JEWELLERY ART SHOW 2022 by Herman Ofori MacMillan CEO
This is the largest show dedicated specifically to jewelry and accessories on the African continent.
Great models and designers have participated in this first edition to make this event a success.
A real show that is artistically stunning, dance designed as a show.
This is the show that is revolutionizing Africa, bringing together all the stakeholders in the jewelry making space including mining, goldsmiths, diplomatic community, jewelers, bead makers, policy makers, financiers, logistics, etc. to have a conversation on how we can begin to reorient this art form to focus on heritage, culture and show the world that the Ghanaian art form is beautiful.
Jewellery Art Show Trailer – Jewellery Art Show
Contact: To support the organisers, you can call ENZEE GROUP on 0599428555 – ENZEE GROUP.
Organiser:
Herman Ofori MacMillan CEO
Produced by ENZEE GROUP
Media Partner :
Editorial: DNA – International
Camera Team: Charles JACKOTIN
Photographer: Daniel NGUYEN
Venue