Artificial Intelligence (AI) in the fashion industry in optimizing operations & driving innovation in design and production
Date: September 23 2023
Location: Paris (France)
AI FASHION MAG
Fashion in Fast Forward: Accelerating Production, a New Dimension Process

To ensure the quality and uniqueness of their products, many apparel manufacturers, particularly prominent brands, have traditionally depended on highly skilled individuals for their creation.
While this approach was effective, it often consumed a significant amount of time.
The introduction of automated manufacturing, guided by artificial intelligence (AI), has brought a new dimension to this process.
Thanks to AI-guided robots, accuracy has been greatly improved, and speed has become a key component of the manufacturing equation.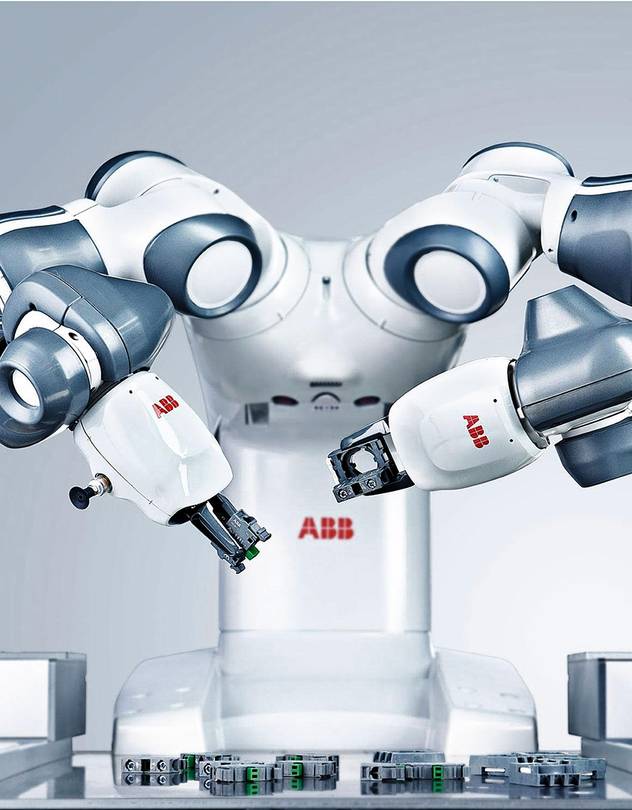 Notably, established industrial robot manufacturers, such as EVS, are now producing customized robots that are fine-tuned to perform specific tasks with exceptional accuracy.
These robots are engineered to meet the exact needs of the apparel manufacturing industry, thereby revolutionizing the production process. For more information on their customized robot services, you can explore what EVS has to offer.
AI and robotics in the fashion industry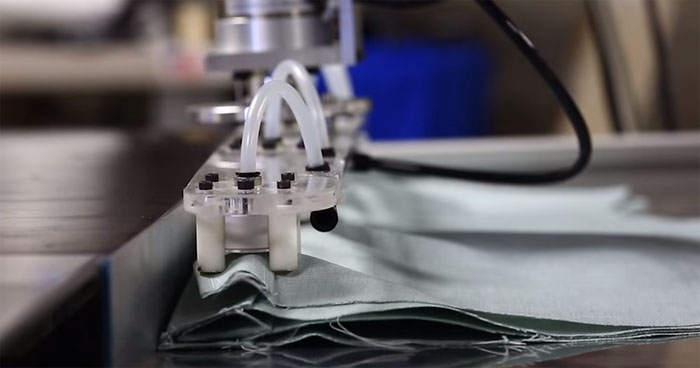 With the integration of AI and robotics in the fashion industry, production has experienced a significant acceleration.
The use of AI-guided robots has not only improved the accuracy of manufacturing processes but has also drastically increased production speed.
This innovative approach has allowed the fashion industry to keep up with the ever-changing demands of consumers while maintaining high-quality standards.
As a result, fashion brands and manufacturers can produce their products more efficiently, reducing lead times and meeting the demands of the market in a more timely manner.
The integration of artificial intelligence (AI) into the fashion industry, Awareness of Environmental Challenges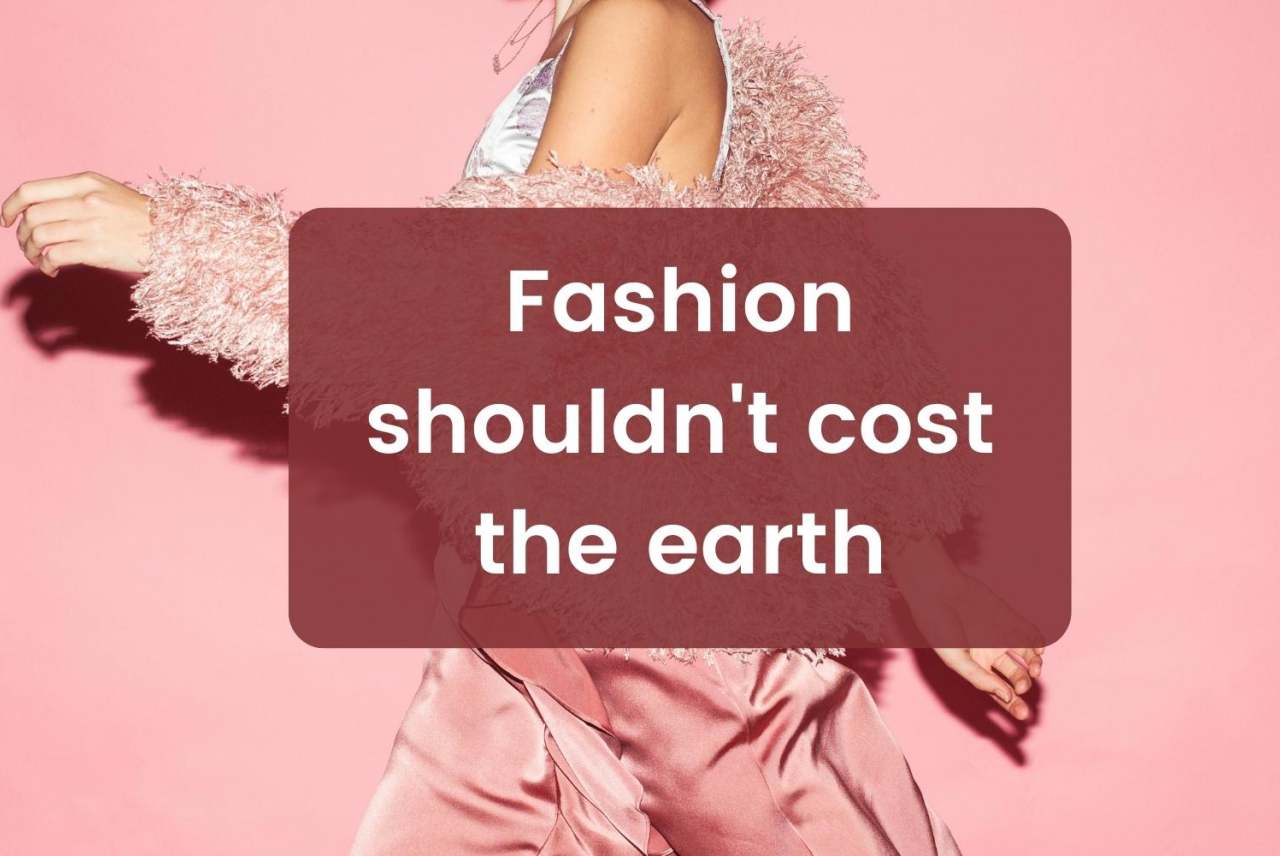 The integration of artificial intelligence (AI) into the fashion industry is indeed a major opportunity to transform its processes while adopting a more environmentally-friendly approach.
However, it is essential to approach this transition in a sustainable way, taking into account the energy and environmental repercussions linked to the use of this technology.
Under the names of sustainable or eco-responsible fashion, the aim is to minimize the negative impacts of the fashion industry while promoting socially ethical practices.
AI can play an essential role in the promotion and realization of sustainable fashion.
Thanks to AI, the fashion industry can make several significant advances towards achieving its sustainable goals:
Production and supply chain optimization
AI can be used to predict consumer demand, reducing overproduction and material waste.
Sustainable materials
AI systems can help identify and develop more environmentally-friendly materials, reducing the environmental impact of the textiles used.
Recycling and reuse
AI can facilitate the sorting of used garments for recycling or reuse, thus extending their lifespan.
Sustainable design
Fashion designers can use AI to create more sustainable designs, reducing textile waste.
Supply chain transparency
AI can track and verify the origin of materials and production conditions, promoting ethical practices.
Personalization
AI can help create customized garments, reducing the waste of unsold products.
However, it is essential to note that AI itself has energy requirements, and its intensive use can have an environmental impact.
Therefore, it is imperative to design and use AI responsibly, seeking energy-efficient solutions and striving to reduce its carbon footprint.
The fashion industry has the opportunity to use AI to achieve its sustainability goals while minimizing its environmental impacts.
However, this transformation must be guided by principles of responsibility and awareness of environmental challenges.
Wide Range of Applications from AI in Fashion Industry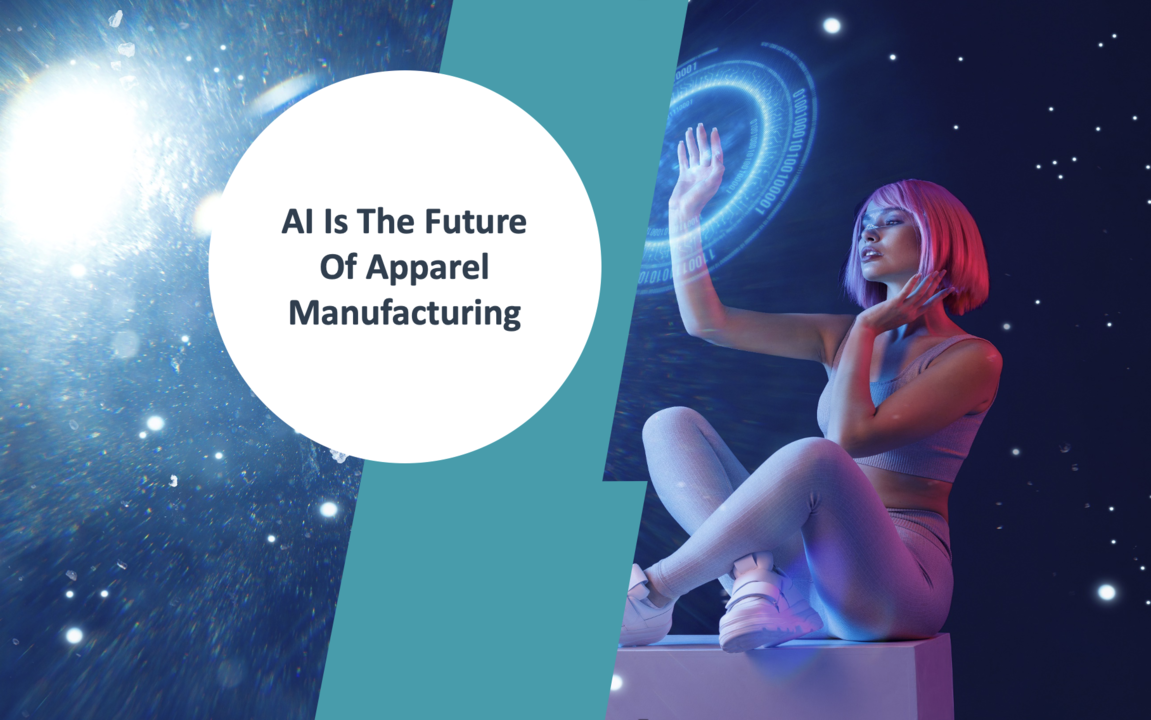 Artificial Intelligence (AI) has rapidly gained importance in the fashion industry, and it offers a wide range of applications with numerous use cases.
 AI plays a significant role in the fashion industry:
Demand Forecasting
AI algorithms can analyze historical sales data, market trends, and external factors (e.g., weather) to predict future demand for specific fashion items. This helps fashion retailers optimize inventory levels and reduce excess stock.
Personalized Recommendations
AI-driven recommendation engines analyze user data and shopping behavior to provide personalized product recommendations to customers. This boosts sales and enhances the shopping experience.
Virtual Try-On
Virtual try-on solutions use AI and augmented reality to allow customers to visualize how clothing items will look on them without trying them on physically. This reduces returns and enhances online shopping.
Image Recognition
 AI can automatically tag and categorize images of fashion products, making it easier to manage large digital catalogs. This is especially useful for e-commerce platforms.
Supply Chain Optimization
 AI can be used to optimize the fashion supply chain by predicting lead times, identifying bottlenecks, and ensuring timely production and delivery of goods.
Quality Control
 AI-powered computer vision systems can be used for quality control in the manufacturing process by identifying defects and irregularities in clothing items.
Fashion Design and Trend Analysis
AI algorithms can analyze vast datasets of fashion trends and consumer preferences to inform designers and brands about emerging styles, patterns, and colors.
Chatbots and Virtual Assistants
 AI-driven chatbots and virtual assistants are employed in customer service to answer inquiries, provide product information, and assist with purchases.
Sustainability
 AI can help fashion brands and manufacturers make more sustainable choices in terms of materials, production processes, and waste reduction.
Use Cases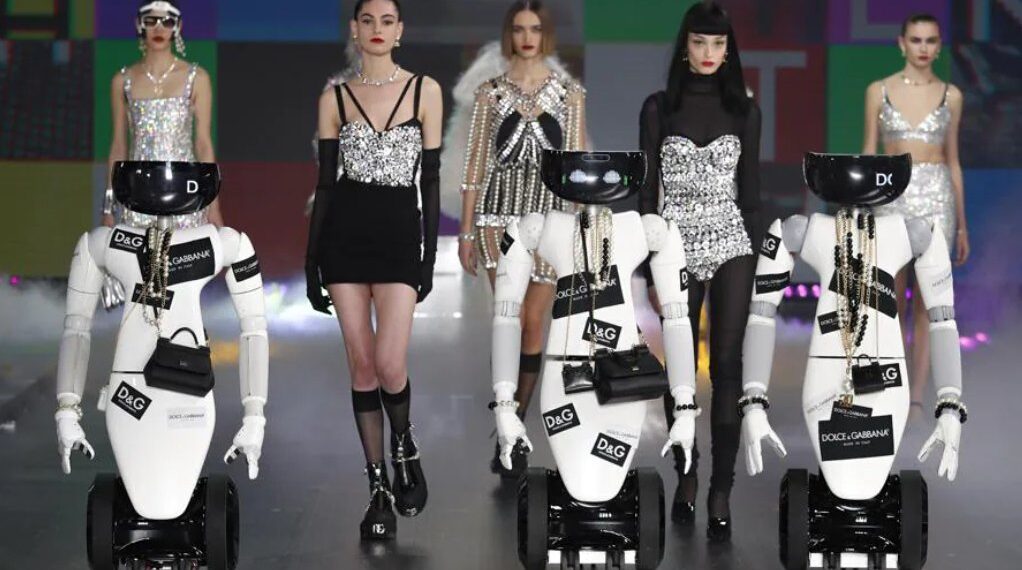 Stitch Fix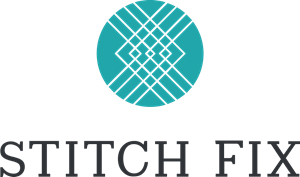 This online personal styling service uses AI to recommend clothing items to its customers based on their preferences, style, and fit.
GAP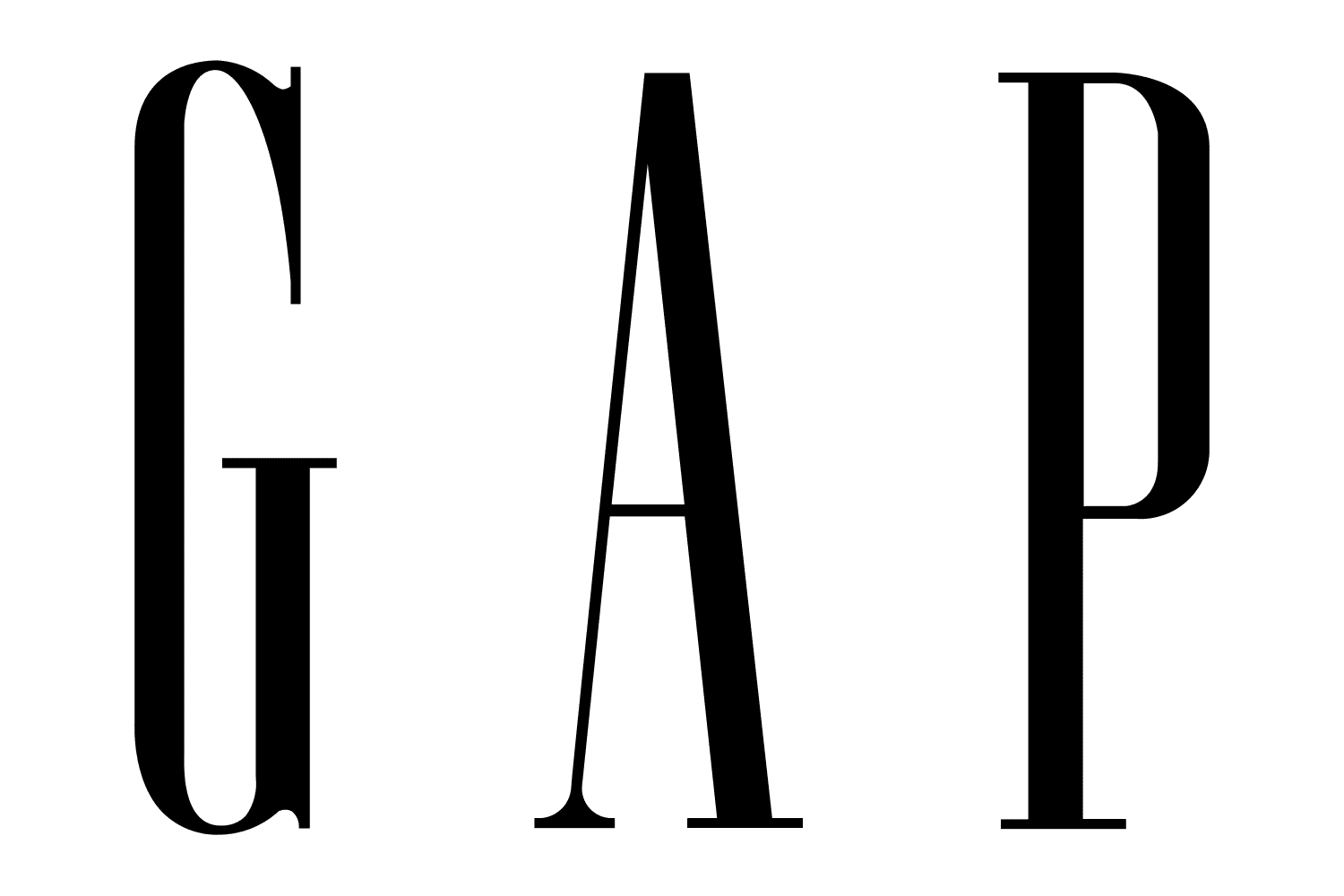 GAP uses AI to optimize its supply chain by predicting demand and managing inventory.
Zara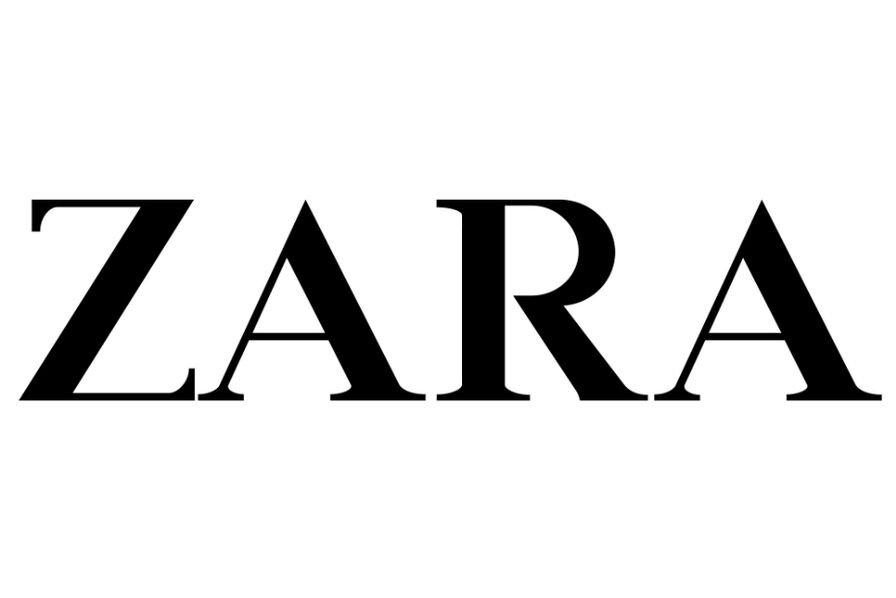 Zara uses AI in its production process to reduce lead times and respond quickly to changing fashion trends.
The North Face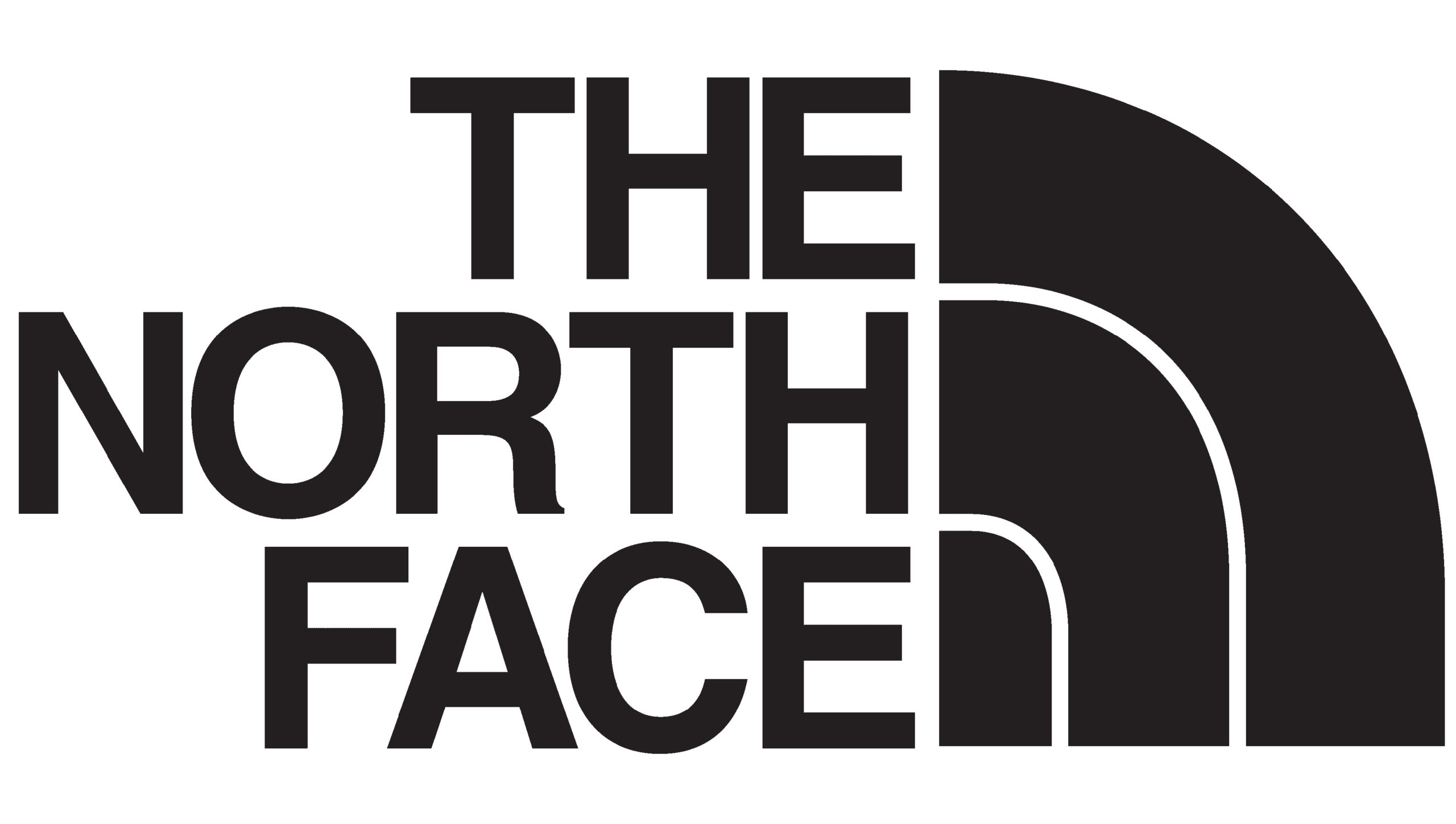 This outdoor apparel brand employs AI-driven chatbots to assist customers in finding the right products for their needs.
Adidas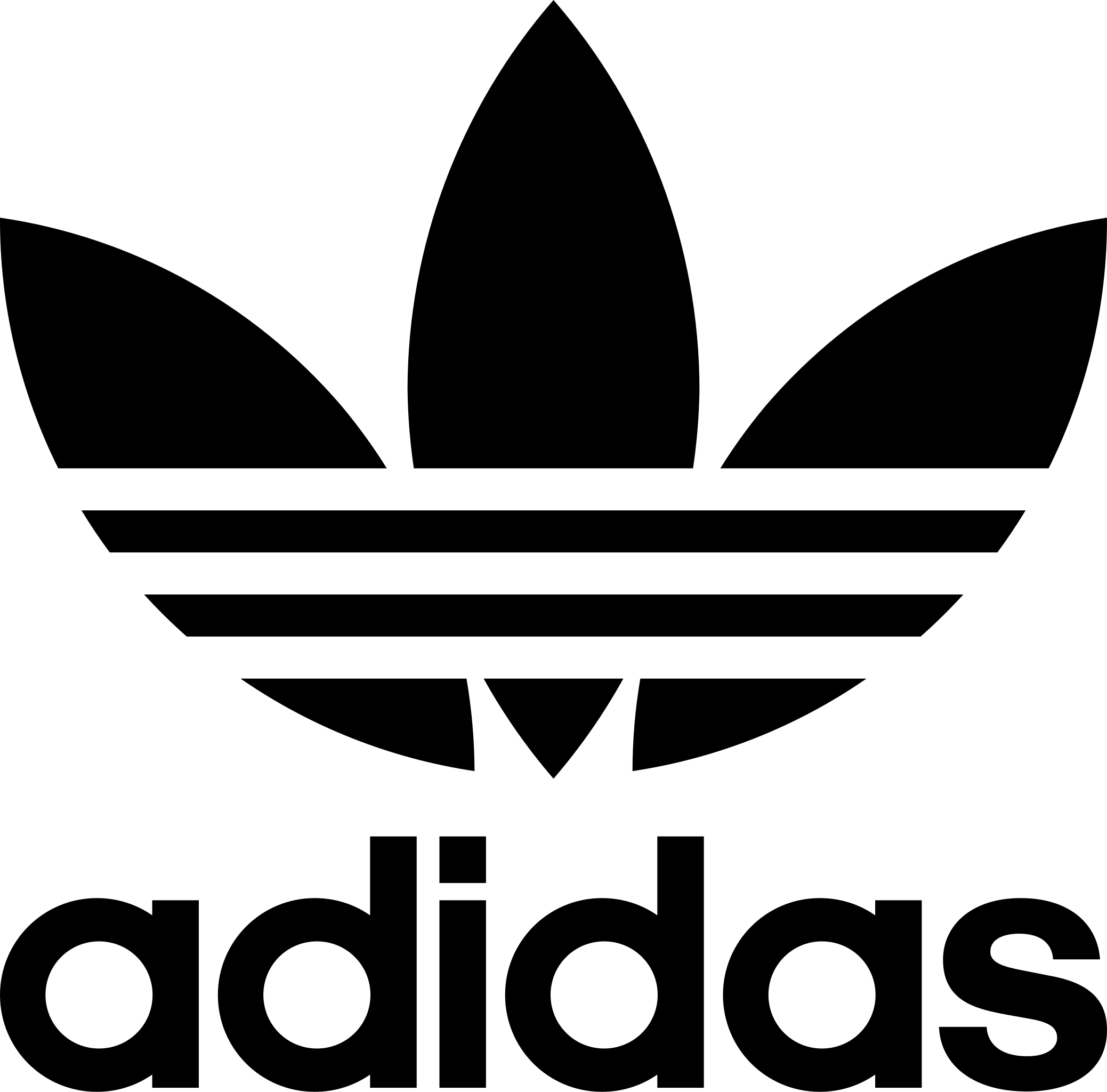 Adidas uses AI in its Speedfactory to automate the production process and customize sneakers.
AI is revolutionizing the fashion industry by enhancing customer experiences, optimizing operations, and driving innovation in design and production. Its role in the industry is expected to grow significantly in the coming years.
AI in Fashion How AI is changing fashion industry

Benefits of AI in fashion industry, AI in fashion industry.
The fashion industry has been here since the 19th century and it has evolved since then, but with AI and the technological shift taking place, there is a revolution in the fashion industry.
There are changes that we encounter in our day to day shopping experience and some major changes are taking place behind the scenes. Covid-19 has worked as a catalyst.
Credits – Heuritech –   
 • Heuritech Presentation  
Eva Engines –   
 • Eva Engines is OUT ! (Tutorial 💻)  
DressX – https://dressx.com/
AI FASHION MAG

By Zou, Katia & Dan NGU – New Media Making
Introducing AI FASHION MAG, a groundbreaking fusion of Human Ingenuity & Technological Innovation.
This pioneering AI fashion magazine showcases the boundless possibilities that arise when creativity harmonizes with cutting-edge technology.

INDIRÂH EVENTS & COMMUNICATION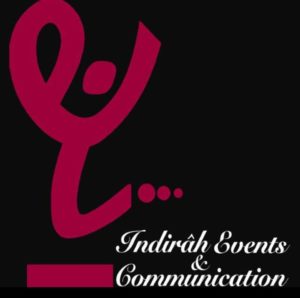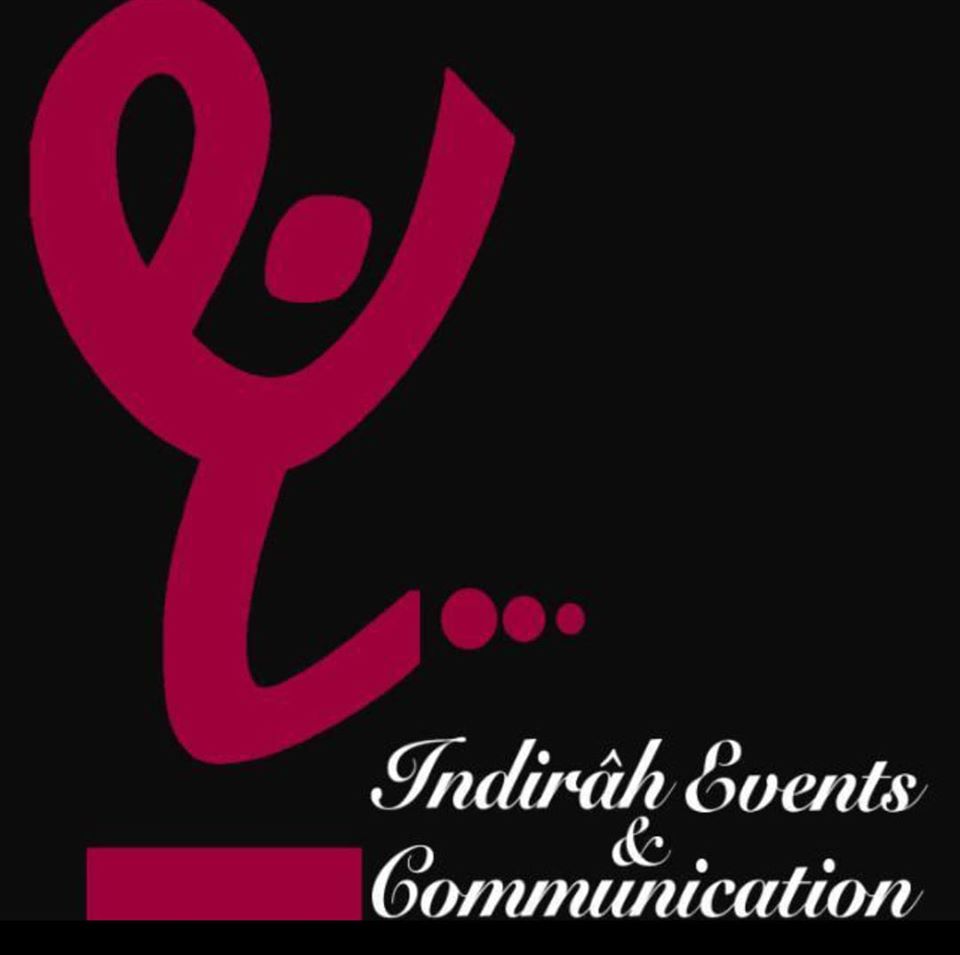 BY INDIRA YANNI DOMINGO
MEDIA PARTNER:
Editorial: DNA – International
Photographer: Dan NGUYEN
Media : DN-A INTERNATIONAL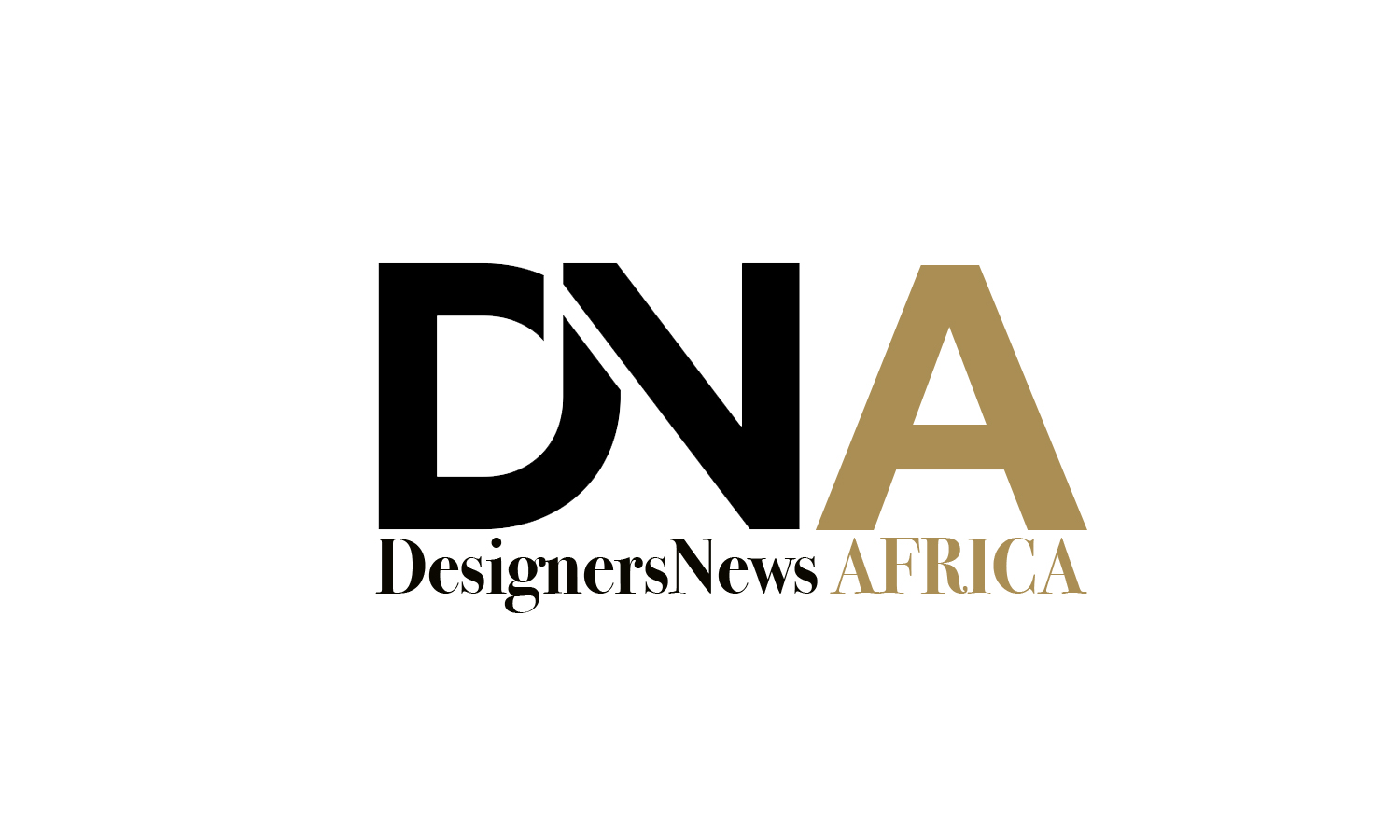 Media : DN-AFRICA.COM
LINKS TO OUR ONLINE MAGAZINES :
Media : DN-AFRICA.COM
Youtube
DN AFRICA FASHION VIDEOS
@dnafricafashionvideos
Youtube : https://www.youtube.com/channel/UC4fMc8BKf-8AOksnE-oO26A
Facebook
https://www.facebook.com/DnAfricaDesignerNews/
Instagram:
Dn-Africa Official
Magazine
https://www.instagram.com/dnafricacom/
Twitter
DN AFRICA FASHION VIDEOS
@DnaInternat
Linkedin
linkedin.com/in/daniel-nguyen-anh-tuan-aa78855b