Exceptional Artist, Jack Djeyim a Talented and Sought-after Guitarist – One of Cameroon's Left Hand Greatest Guitarist
Date: September 22 2023
Location: Paris (France)
Best Left Hand Guitarist
Jack Djeyim is a left-handed Cameroonian guitarist who has left his mark on the history of music in Cameroon.
His professional career began in 1977, when he joined the « Sapho Brothers » group in Bafoussam, at the Club de la Payotte. It was there that he took his first steps in the World of Music.
One of Jack Djeyim's particularities is his family musical heritage. His father introduced him to traditional rhythms, giving him a valuable musical background. Jack Djeyim worked determinedly to perfect his guitar playing and quickly made a name for himself.
Musical Quest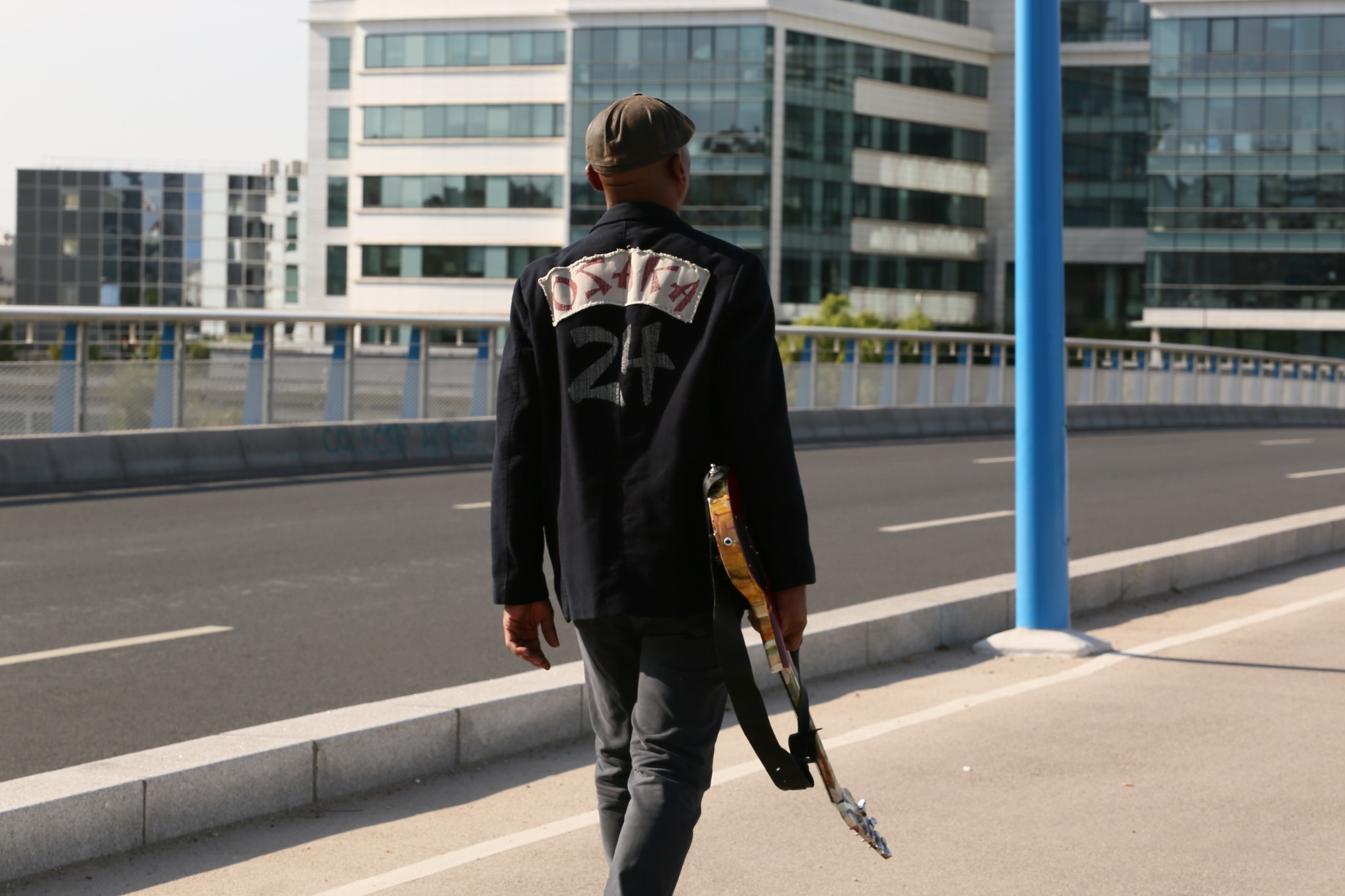 His musical quest led him to Nigeria, where he was influenced by Nigerian rhythms, particularly Afrobeat.
In Nigeria, he had the opportunity to meet influential artists such as Geraldo Pino, Sony Okosun, Fela Ransome Kuti and Tony Okoroji, which enriched his musical palette.
Musical Journey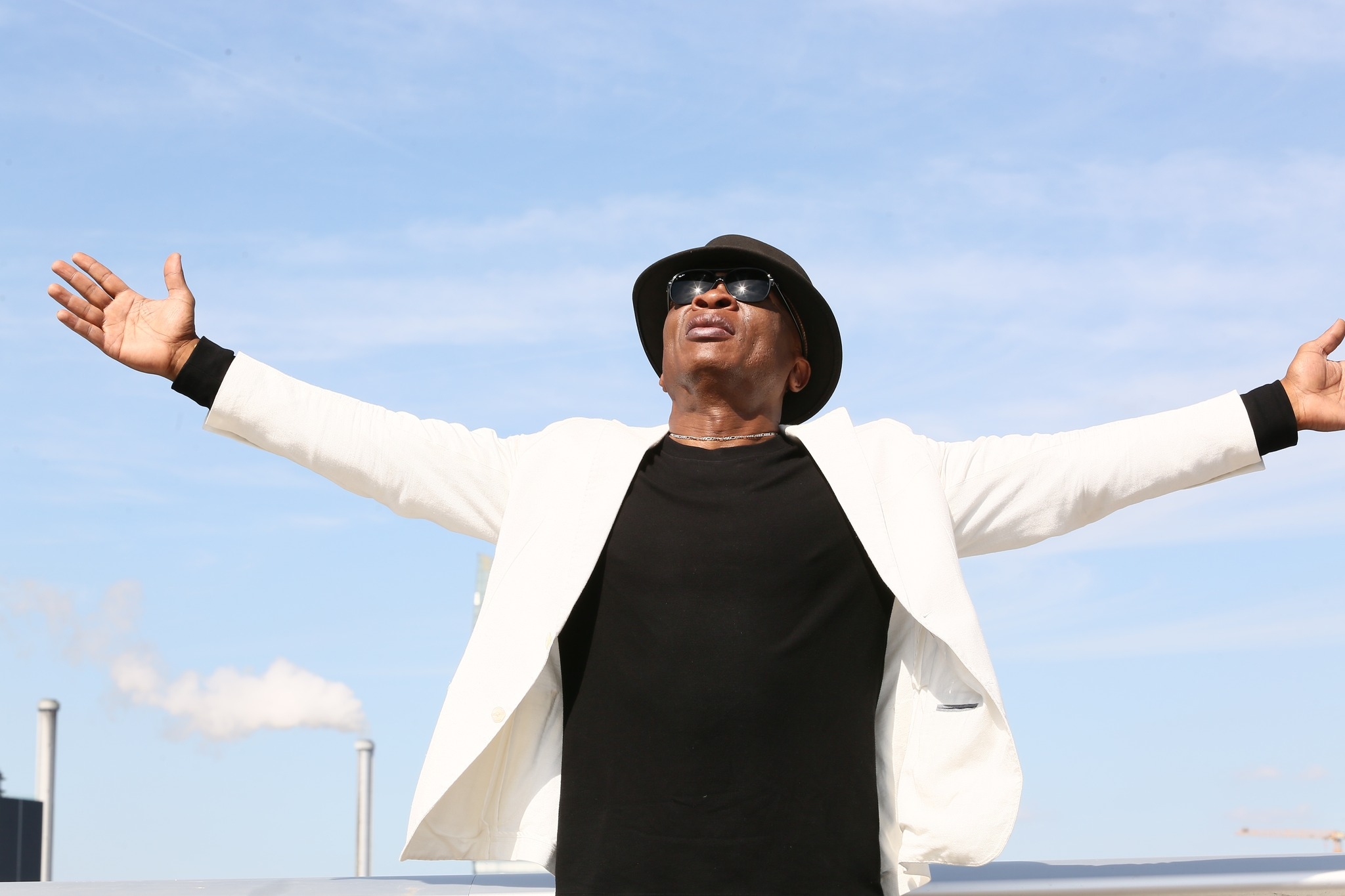 After this experience in Nigeria, Jack Djeyim continued his musical journey, settling in Côte d'Ivoire before flying to France in 1984.
During his career, he released several albums, including « Danzez, Danzez » (1986), « Chérie Coco » (1987) and « Le Marabout » (1989), SHOW ME THE WAY (2009) djeyprod.
Jack Djeyim has not only left his mark on the music scene with his own music, but has also been an invaluable collaborator for many renowned artists
Jack Djeyim has also had the opportunity to collaborate with many renowned artists, touring alongside the likes of Tshala Muana, Sorry Bamba, Abéti Masikini, Moni Bilé, Sam Fan Thomas,  Sorry Bamba  Busi Muhlongo, Cheik Lo, Sam Tshabalala, Brice Wouassi, Cheik Tidane, Sam Fantomas, Sekou, Geraldo Pino, Down Peen, André Marie Tala, Ekambi Brillant, Bernard Lavilliers, Princesses Erika, Lâm, Amina and Papa Wemba.
This experience has enabled him to share his musical talent with a diverse audience around the world.
JACK DJEYIM DISCOGRAPHY
Album CHERIE COCO 1987 – The First Album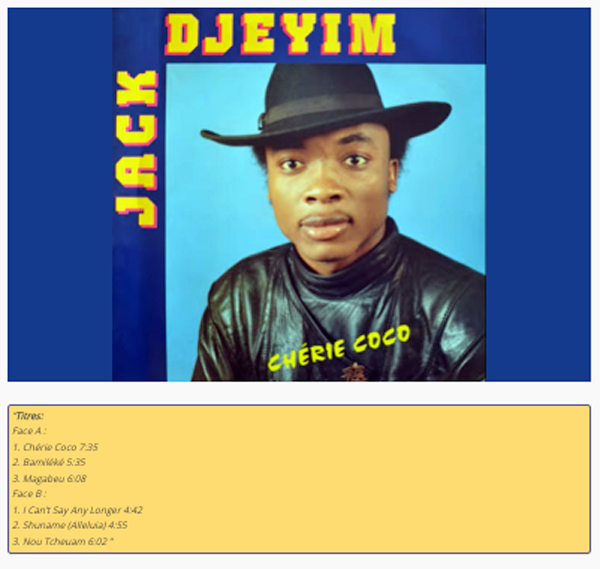 It was in Paris that Jack Djeyim began to explore his creativity as a songwriter and composer.
In 1987, he recorded his very first album entitled « Chérie Coco, » which served as a summary of his musical journey to Africa.
This period was marked by deep reflection, as he faced the rigorous demands of the music industry.
To meet these challenges, Jack Djeyim decided to resume his musical studies at the IACP (Institute for Artistic and Cultural Perception) jazz school.
His objective was clear: to acquire the skills needed to integrate harmoniously into the « musical melting pot » of Paris.
This period of questioning and learning was essential to her development as an artist, enabling her to hone her musical talent and adapt to the diverse musical environment of the French capital.
JACK DJEYIM – Shuman Album Chérie COCO 1987
JACK-DJEYIM – Album LE MARABOUT 1987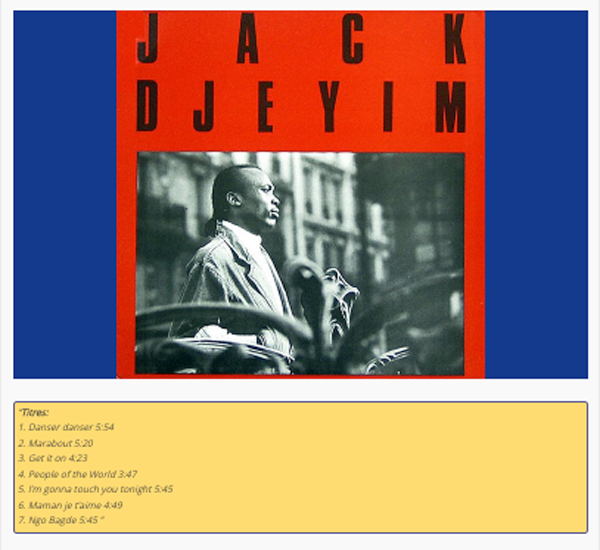 In 1989, Jack Djeyim experienced a career-defining moment when he came to the attention of talented French guitarist, arranger, producer and bandleader Slim Pezin.
This encounter led to the release of an eponymous album, one of whose standout tracks was « Marabout, » a track with an Afro-reggae rhythm that revealed new musical facets of the artist.
The album also included « Ngo Bagde, » which was warmly received by the press and public in Cameroon. As the artist himself points out, this album marked a mutation in his career.
It was an opportunity for Jack Djeyim to measure how far he had come, and to explore previously unexplored musical horizons, broadening his musical palette.
This project demonstrated the diversity of his talent and was a key moment in his musical career.
JACK DJEYIM – NGI BADGE – LE-MARABOUT 1987  –
Distributed By

Mélodie Distribution
Jack DJEYIM – DANCE AROUND THE FIRE (1995 / CROSS OVER – BELGIQUE)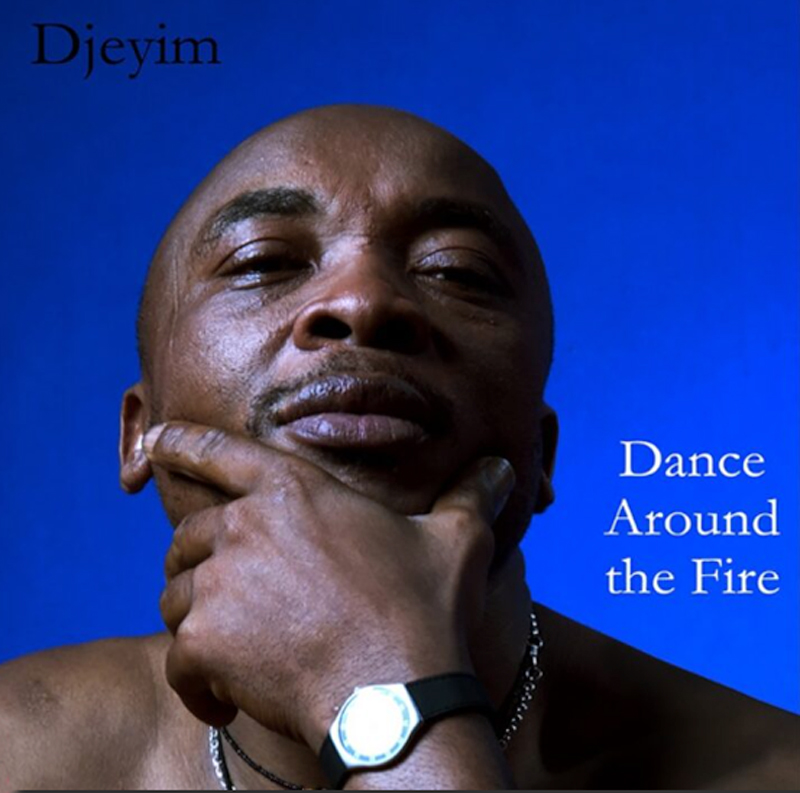 In 1995, the album « Dance Around the Fire » marked a turning point in Jack Djeyim's career and symbolized his artistic maturity.
This album included the song « South Africa Hymn, » an ode to post-apartheid South Africa co-written with Sam Tshabalala. This song has played an important role in Jack Djeyim's career, reflecting his commitment to deep and meaningful lyrics.
« Dance Around the Fire » is the work of an artist in perfect communion with his guitar, able to convey deep emotions to the audience through his compositions.
The songs on this album evoke a variety of themes, from childhood ballads to joyful village celebrations, and portray an Africa imbued with hope, tradition, pride and humanity.
These fundamental values are at the heart of the artist and his work.
Away from the spotlight and resolutely committed to an uncompromising career, Jack Djeyim remains above all an authentic artist.
« Dance Around the Fire » was also marked by the collaboration with some thirty musicians, bringing a subtle and warm richness of sound to this opus.
For Jack Djeyim, it was an exceptional experience to work in such conditions, and this album remains an unforgettable musical moment in his career.
Jack Djeyim launched the « Sanza Trio Family 2012
In 2012, Jack Djeyim launched the « Sanza Trio Family » project, an acoustic adventure centered around the sanza, an instrument he has been deeply passionate about since his stay in Zimbabwe in 1993. To bring this project to life, he has surrounded himself with two talented musicians: Emilio Bissaya, grand master of the ganzaval, and Alex Nkuin, percussionist and drum teacher at the Bossa Nova Academy in Thiais, on the outskirts of Paris.
With the Sanza Trio Family, Jack Djeyim revisits the traditional music of his native Cameroon, offering a contemporary perspective on musical styles rooted in African culture. The album « Magni, » released the same year, is the fruit of this musical collaboration. It was produced in collaboration with talented musicians such as Jean Philippe Rykiel (keyboards), Patrick Ruffino (bass), Macabo and Tom Moretti (percussion), Toumba (bass), as well as Valérie Belinga, Queen Etemé and Princesse Daynou (backing vocals).
This project represents a vibrant celebration of Africa's musical richness, fusing traditions with a contemporary touch.
Show Me the Way 2008 – Astonishing Odyssey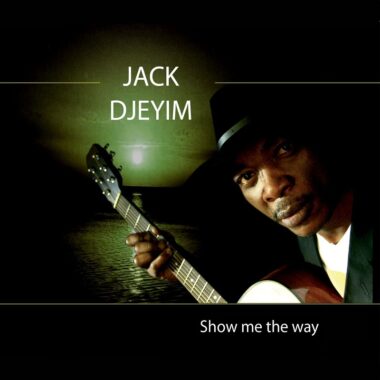 In 2008, Jack Djeyim unveiled « Show Me The Way, » a musical project centered around the guitar.
The album is almost entirely instrumental, with a few orchestrated songs.
In this opus, Jack Djeyim showcases his electric guitar, revealing a generous and captivating inspiration.
« Show Me The Way » offers listeners two distinct musical worlds, each evoking a diverse range of emotions.
At times, the music transports us to almost divine spheres, plunging us into an astonishing odyssey. The album also pays tribute to illustrious artists, including his compatriot Eboa Lotin (1942-1997), testifying to the influence of these great musicians on his own work.
Since the release of this album, Jack Djeyim has continued to pursue his musical career, touring, creating music videos and preparing the Sanza Trio Family concept with his bandmates. His passion for music continues to shine through his diverse musical projects.
JACK DJEYIM SHOW ME THE WAY 2008
Come Down & See 2023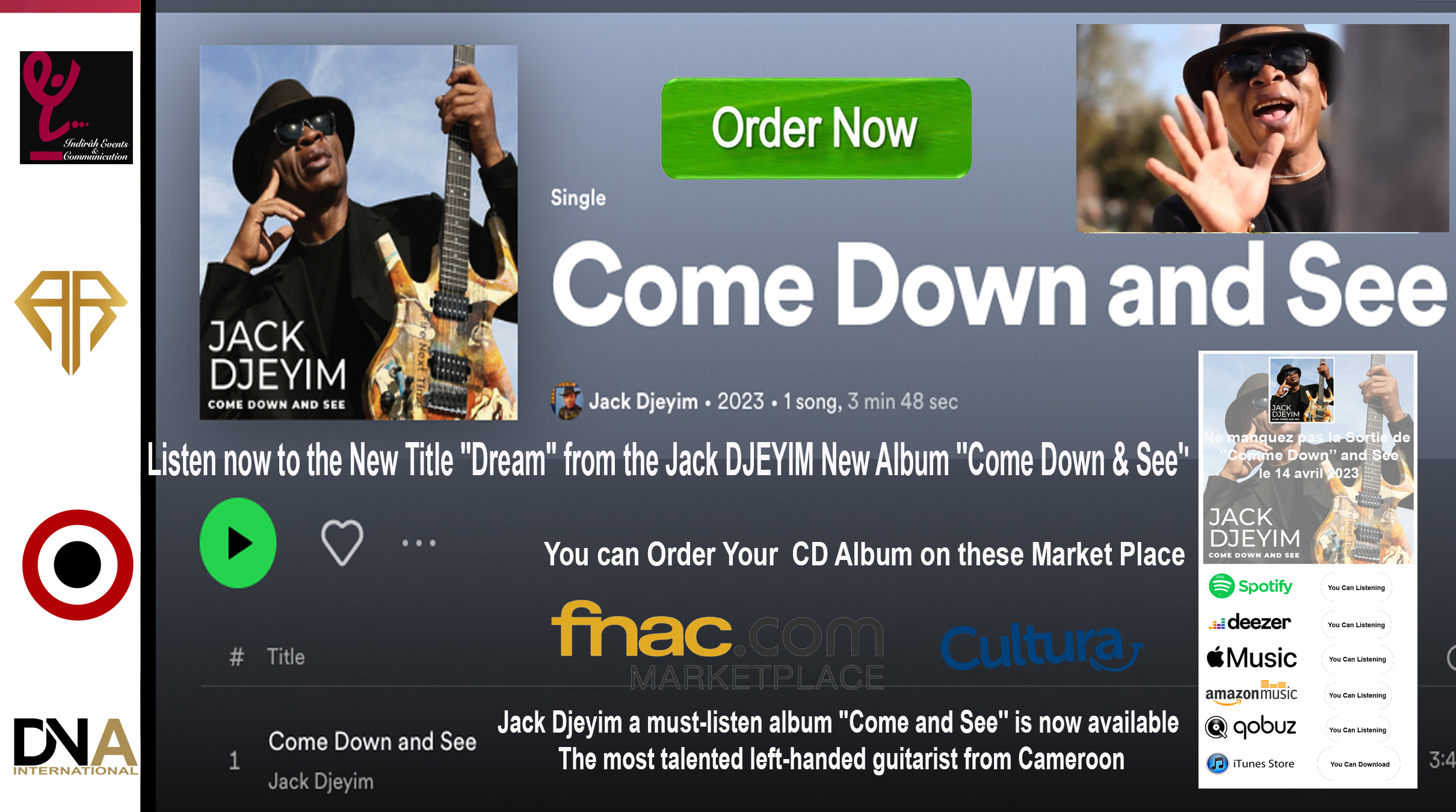 DISTRIBUTION BY INOUÏE DISTRIBUTION
Come Down and See » is distributed by Inouïe Distribution
The Magic Left-Handed Man is back ! A Sound, a Style, a Language
Release date of the single  »Come Down and see » : April 14, 2023
Official release date of the album  »Come Down and see » : 02/06/2023
The album « Come Down and See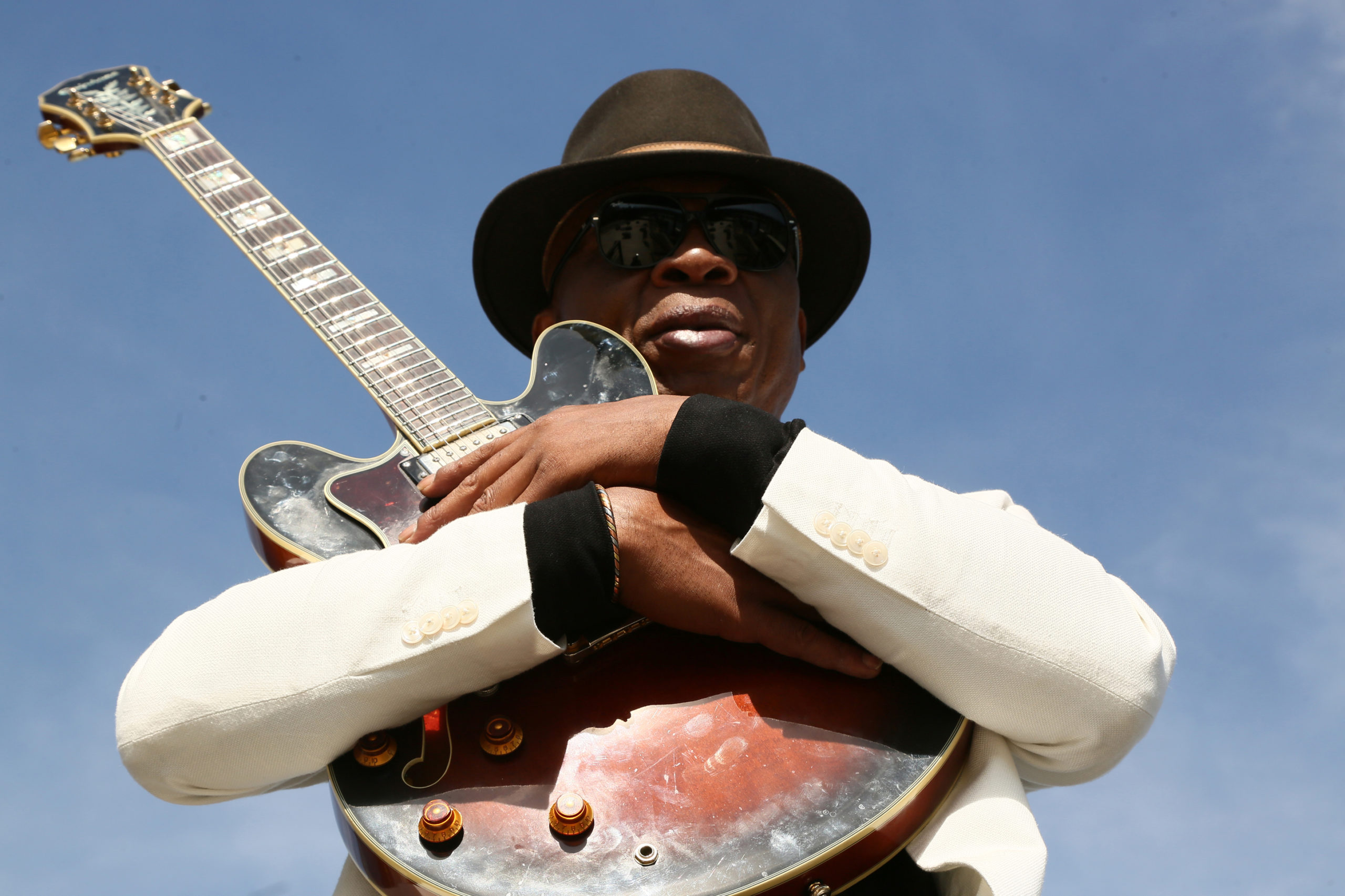 The album « Come Down and See » is a call to reflect on the major issues of our time, but it's also a tribute to life and the strength of humanity. With driving rhythms and profound lyrics, Jack Djeyim succeeds in creating music that touches the soul and gives hope.
JACK DJEYIM  »Come Down and See » New album – Ready to be Order and Disposal on Streaming Platform & Department Store
Virtuosity Guitar, King of the Rthym
His guitar virtuosity has made him a talented and sought-after musician in addition to his on-stage collaborations, Jack Djeyim has contributed music to numerous albums by eminent artists. Artists such a Manu Dibango, Hilarion Nguema, Maele and Charlotte Mbango have benefited from his musical expertise to enrich their own musical creations..
Jack Djeyim's sound and virtuosity are truly remarkable. He is known for his fast, fluid guitar playing, where he skillfully fuses classical guitar techniques with African rhythms.
This unique combination creates a captivating sound that takes the listener on a musical journey.
His music is often described as energetic, driving and bursting with vitality.
The Collaboration with Manu DIBANGO
In 1984, Jack Djeyim embarked on a journey that took him first to Spain, to Madrid, where he stayed for six months. However, his goal was to reach Paris to launch a solo career.
It was in the French capital that he had the opportunity to meet the legendary Manu Dibango.
Meeting Manu Dibango marked a significant turning point in Jack Djeyim's career.
He had the honor of participating in the recording of the album « Soul Makossa » and « Mboa' Su – Kamer Feelin' » (2000) by this monument to Cameroonian music, world-famous for his famous track « Soul Makossa. »
Jack Djeyim considers his encounter with Manu Dibango one of his finest experiences as a musician. He also proudly recalls his great African tour in 1983, when Fela Anikulapo Kuti was first released from prison in Nigeria.
These musical experiences have had a profound impact on the talented left-handed guitarist's career.
An Emblematic Figure
Jack Djeyim remains an emblematic figure on the Cameroonian and African music scene.
Jack Djeyim's ability to adapt to different musical styles and bring his distinctive touch to each project makes him a talented and sought-after guitarist, appreciated as much for his virtuosity as for his ability to collaborate harmoniously with other artists.
His influence on the world of music resonates through his participation in a multitude of successful musical projects.
A gift for creating musical with a distinctive sound and guitar virtuosity
Jack Djeyim has a gift for creating musical compositions that move bodies and animate minds. He excels in the use of complex chords and sophisticated melodies, giving his music a depth and complexity that captivates the audience.
In short, Jack Djeyim's distinctive sound and guitar virtuosity make him an exceptional artist whose music is rich, haunting and full of life. His musical talent continues to inspire and amaze music lovers the world over.
Captivating Fusion of Different Musical Influences
Jack Djeyim's music is a captivating fusion of different musical influences, combining classical harmony, jazzman's improvisation, evocative Sahel atmospheres and vibrant Central African polyrhythms.
This harmonious blend creates a unique style, often described as Afro-jazz-fusion, where the various influences never distract from the main asset of this exceptional artist: his original phrasing.
Jack Djeyim's distinctive guitar playing is characterized by an exceptional mastery of chords and an expressive sincerity that sets him apart from any cerebral approach.
His compositions are imbued with a musical depth that sometimes evokes the reveries of a wild rocker, sometimes the vibrant melancholy of Mandingo bards.
Boldly blending classical melody with rhythmic prowess, Jack Djeyim blurs musical boundaries to remind us of the proximity of universal emotions that animate human beings, sharing the same desires for peace and happiness across the globe.
His music transcends cultural barriers to touch the listener's soul, making him a remarkable, unclassifiable artist.
DOWNLOAD-PLATFORM-JACK-DJEYIM-COME-DOWN-AND-SEE-2023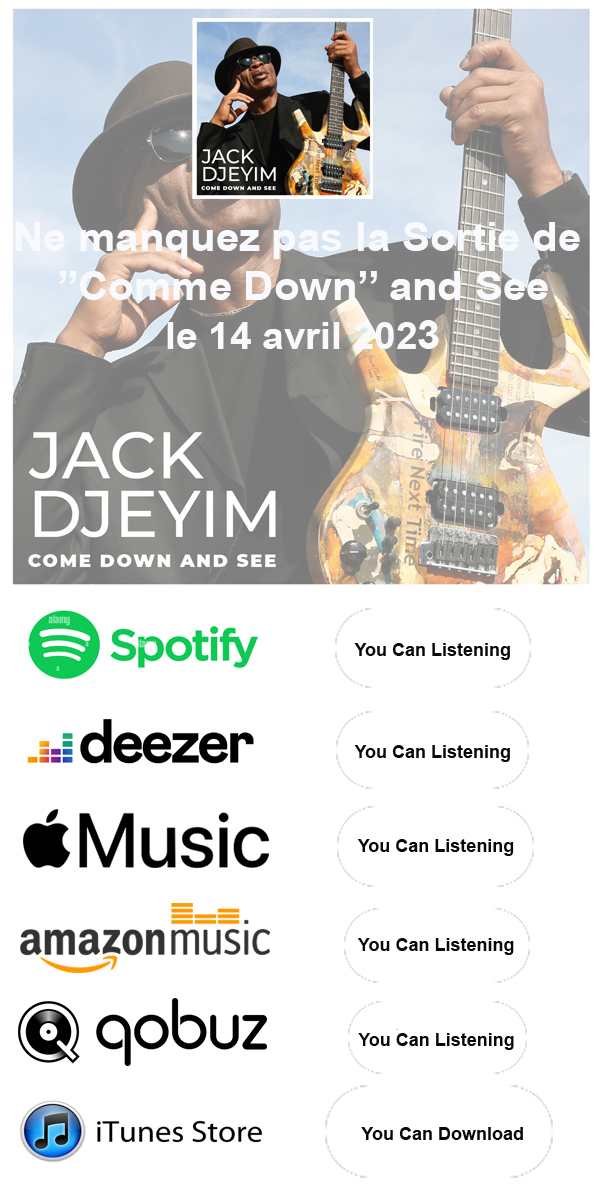 JACK DJEYIM
GUITARIST, AUTHOR, COMPOSER, PERFORMER AND ARRANGER

Jack Djeyim is a talented and passionate musician who was introduced to the traditional rhythms of African music at an early age by his father.
He began his professional career in Africa before continuing his rise in Nigeria, where he was influenced by the country's English-speaking music.
JACK DJEYIM IS AN ARTIST MUSICIAN, HE MAKE AFRO JAZZ , WORLD MUSIC, IN HIS SONGS , HE DELIVER A MESSAGE OF UNIVERSAL LOVE
CONTACT:
Website:https://jackdjeyim.com/
Email: info@jackdjeyim.com
TV AND MEDIA APPEARANCES-JACK DJEYIM-NEW ALBUM -COME DOWN AND SEE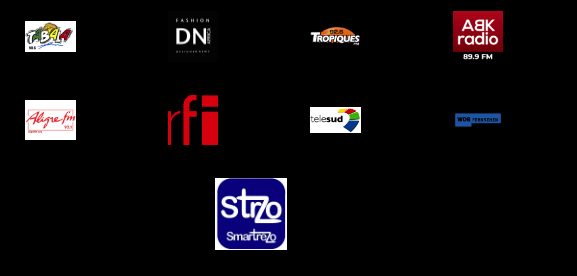 OFFICIAL PATSHOW by Patrick LACHAUD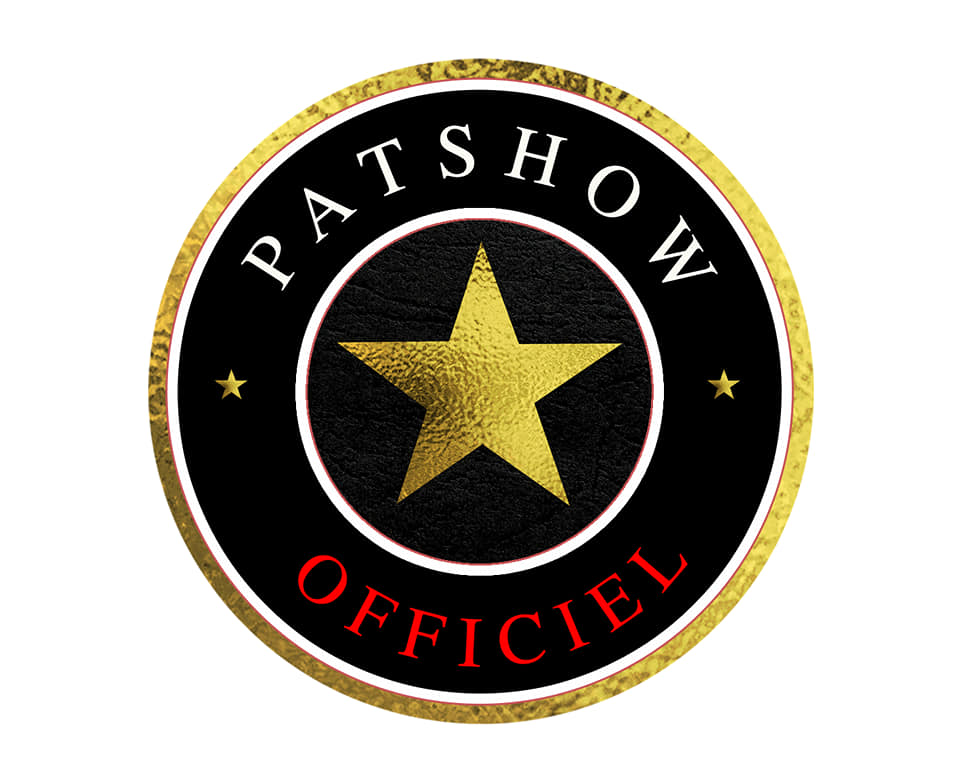 Release of Jack Djeyim's latest album  » COME DOWN AND SEE  » on 02/06/2023
And yes  » the Magic Lefty is back !
A Sound, a Style, a Language
Photographer : Nguyen Anh Tuan Daniel
PARTNERS
INDIRÂH EVENTS & COMMUNICATION – AN INTERNATIONAL EVENTS AND COMMUNICATION AGENCY
Indirâh Events & Communication agency is composed of a proactive team of journalists, directors, photographers, coordinators and the best creatives in web design and anti-hacking.
In addition, several law firms, specialists in international business law and Ohada law, guarantee specific advice and audits.
INDIRÂH EVENTS & COMMUNICATION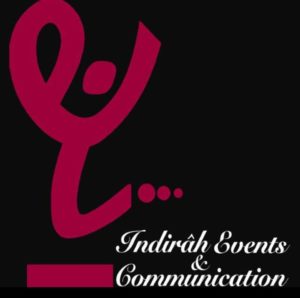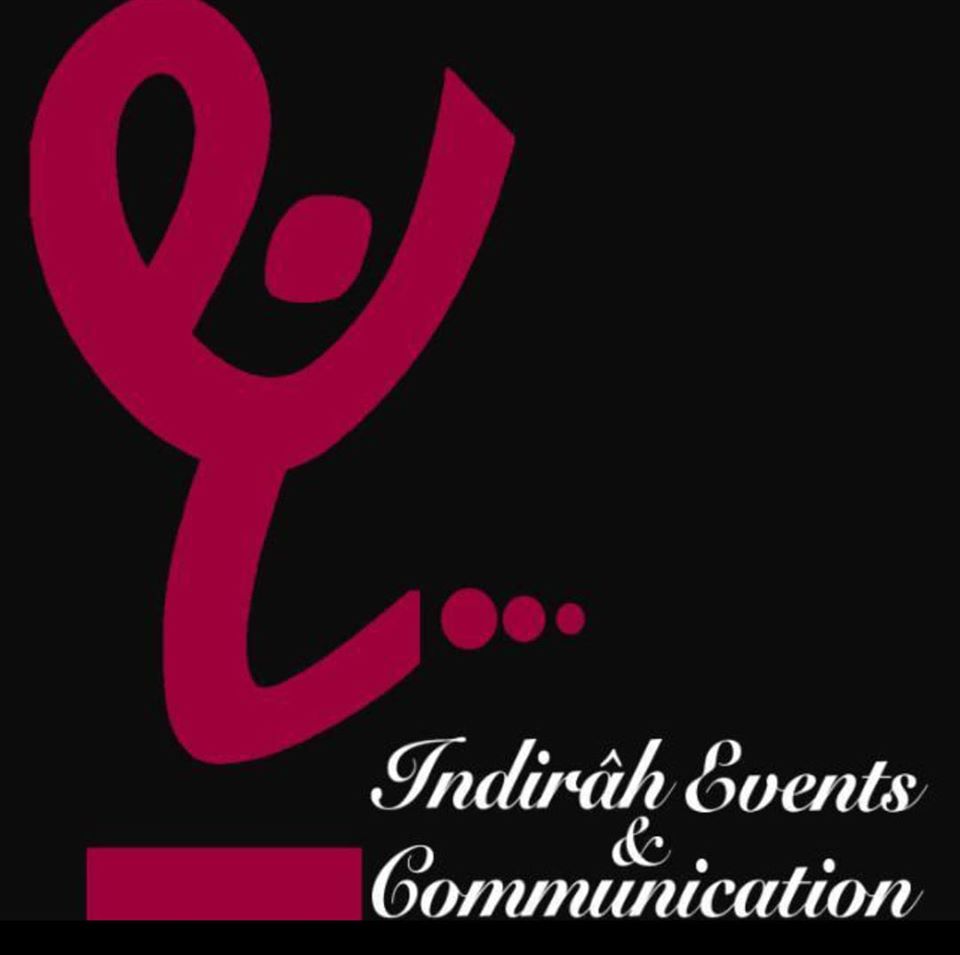 BY INDIRA YANNI DOMINGO
STUDIO 24 – 30 BRANCHES NATIONWIDE & 30 HEADQUARTERS
With over 50 branches nationwide. In this video, I will opportune to visit studio 30 headquarters in Lagos Nigeria. I toured the building and got insights on their business model.
Studio24 Nigeria Contact
 47 Allen Avenue, Ikeja Lagos, Nigeria
 hello@studio24nigeria.org


MEDIA PARTNER:
Editorial: DNA – International
Photographer: Dan NGUYEN
Media : DN-A INTERNATIONAL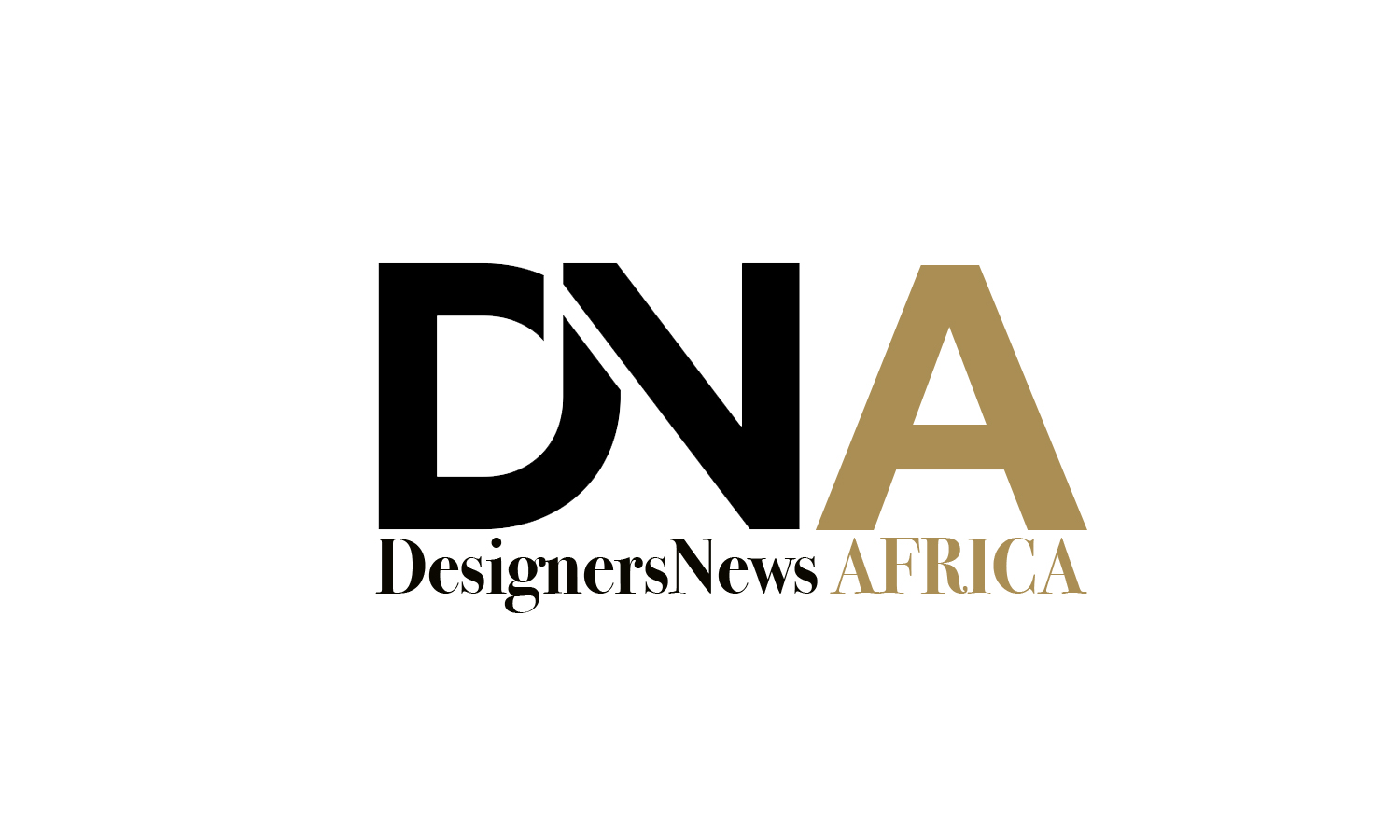 LINKS TO OUR ONLINE MAGAZINES :
Media : DN-AFRICA.COM
Youtube
DN AFRICA FASHION VIDEOS
@dnafricafashionvideos
Youtube : https://www.youtube.com/channel/UC4fMc8BKf-8AOksnE-oO26A
Facebook
https://www.facebook.com/DnAfricaDesignerNews/
Instagram:
Dn-Africa Official
Magazine
https://www.instagram.com/dnafricacom/
Twitter
DN AFRICA FASHION VIDEOS
@DnaInternat
Linkedin
linkedin.com/in/daniel-nguyen-anh-tuan-aa78855b