COOMISGUI presents MISS GUINEE 2023 – Edition 12 – Official VOTING SMS : *8194# OK – Vote for your favorite candidate
Date: from now to November 25 2023 Location: Guinée Conakry
The COOMISGUI presents The Finalists of  Miss Guinée 2023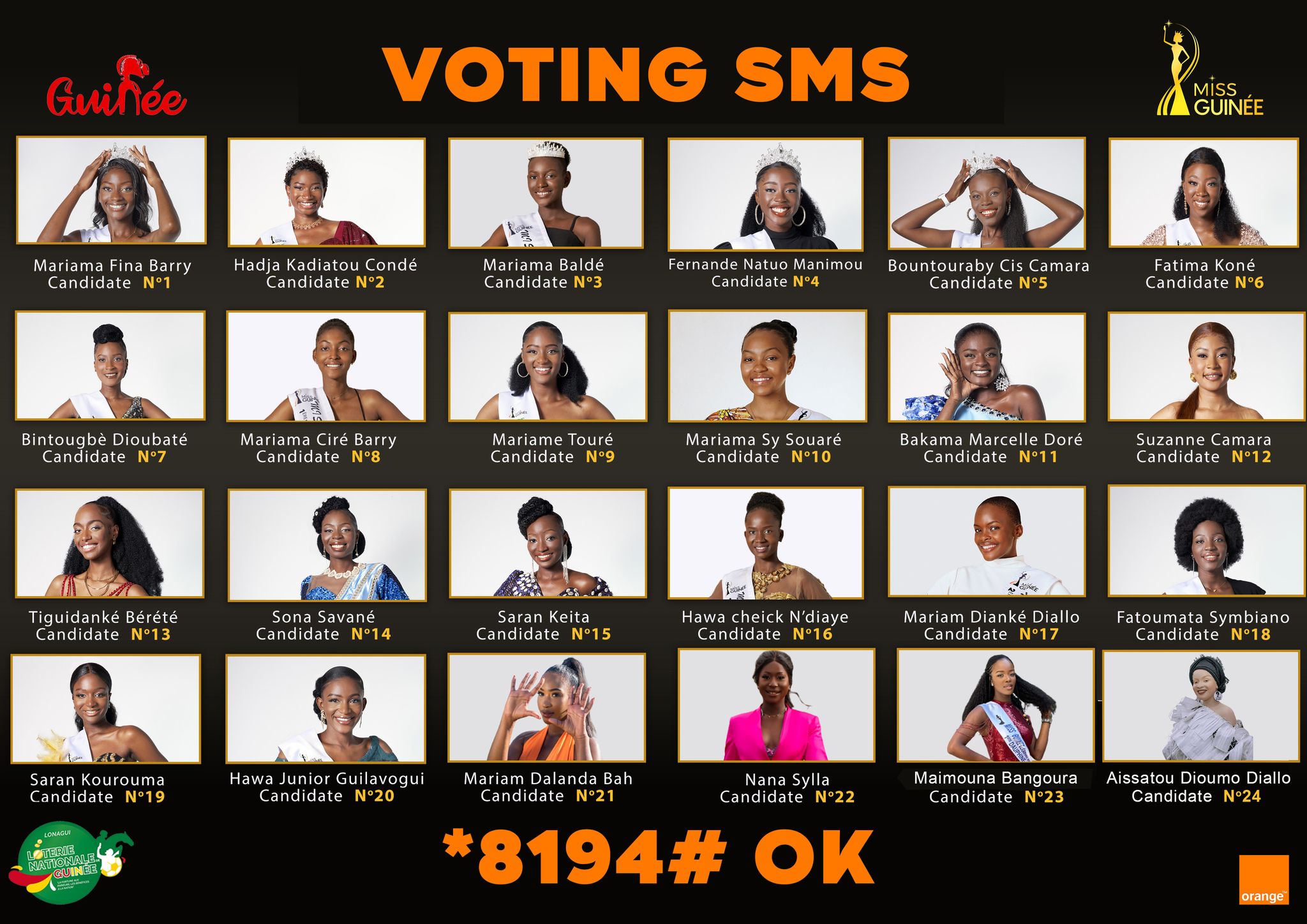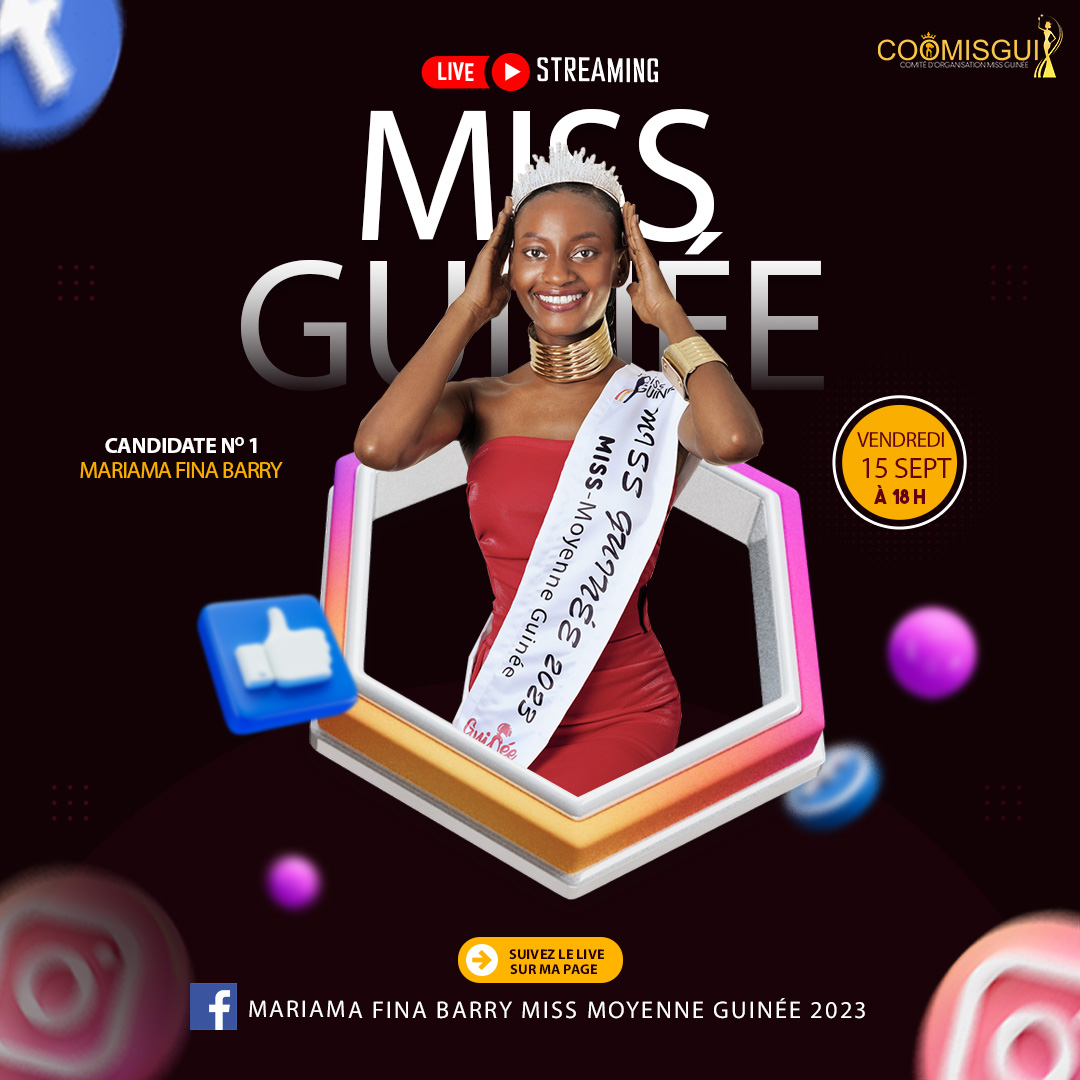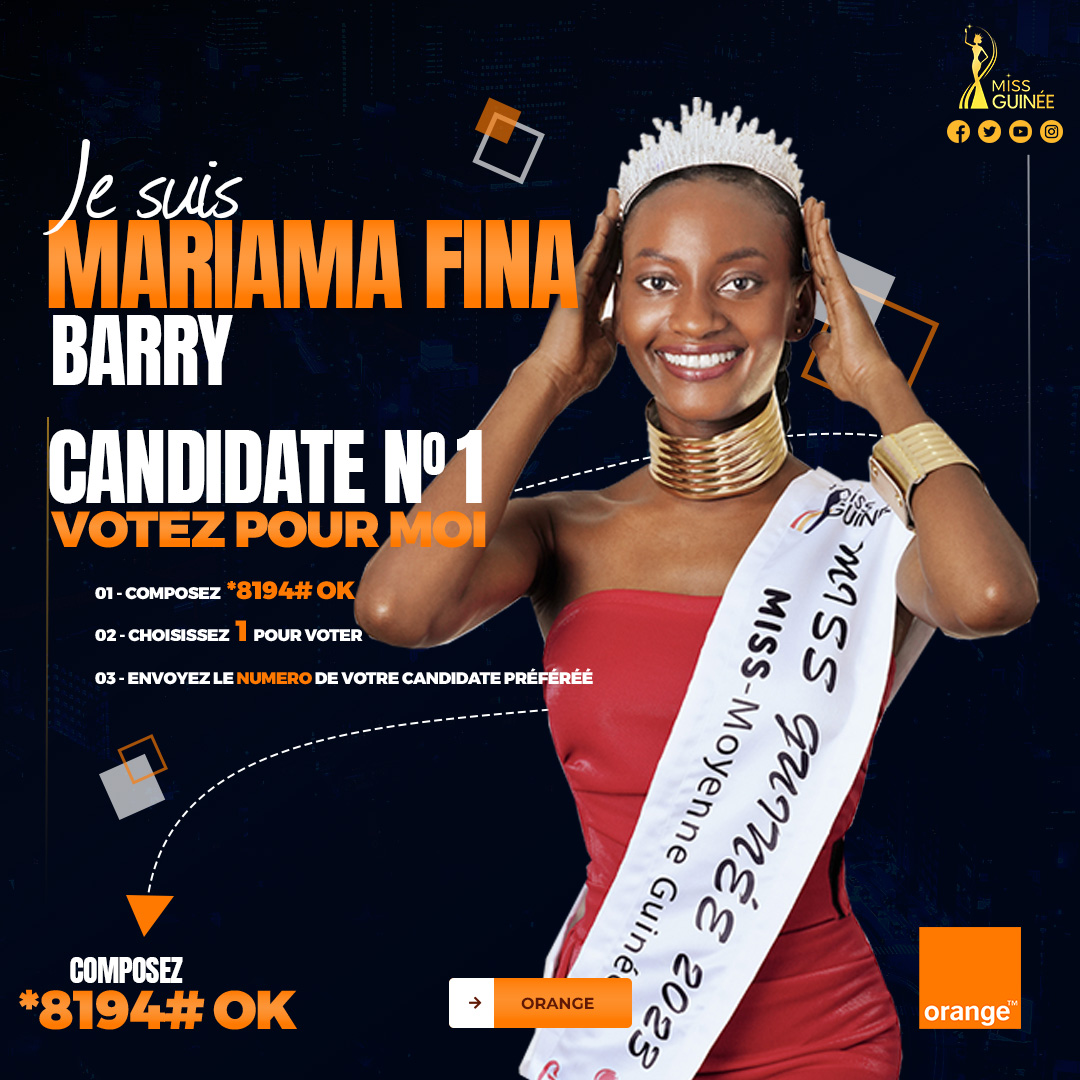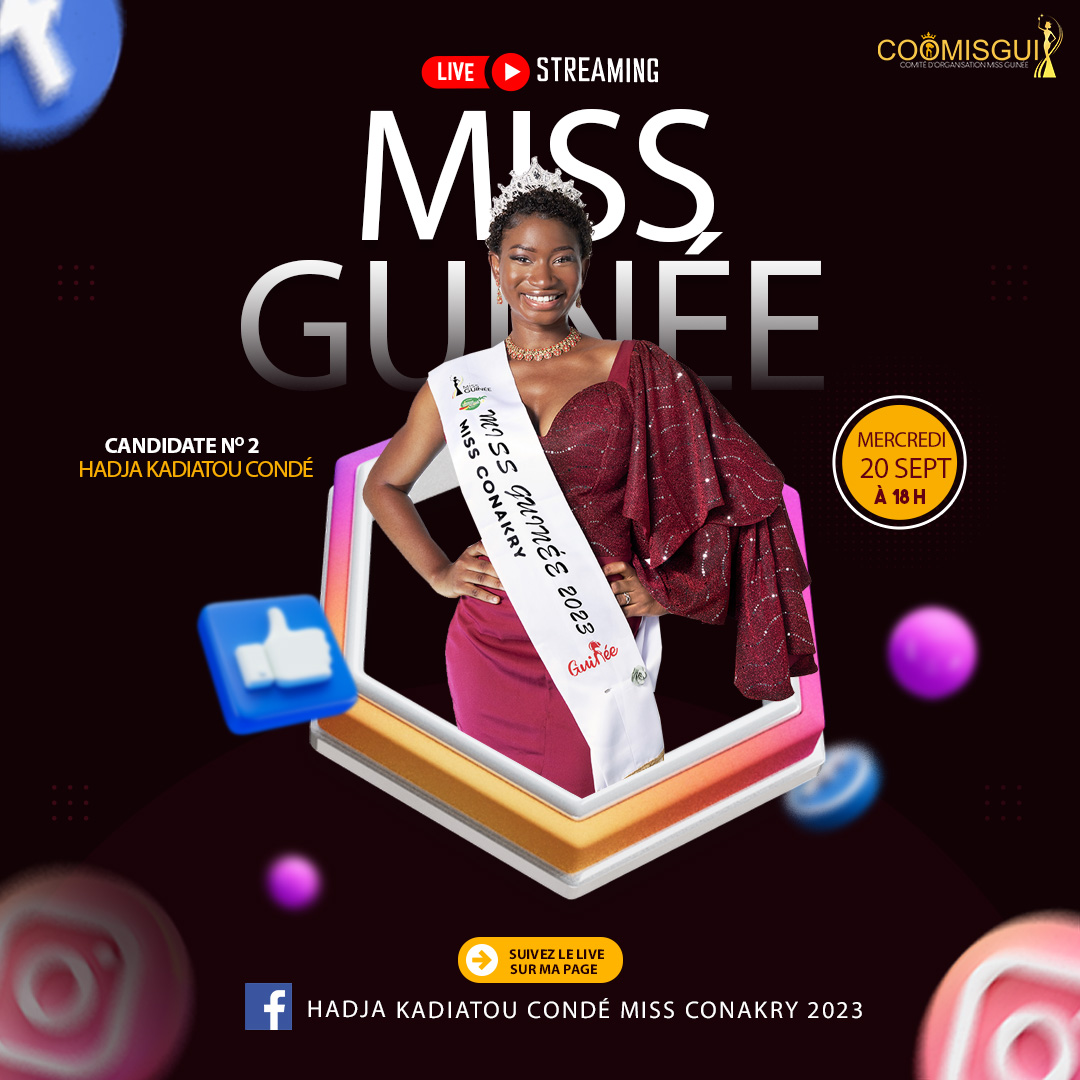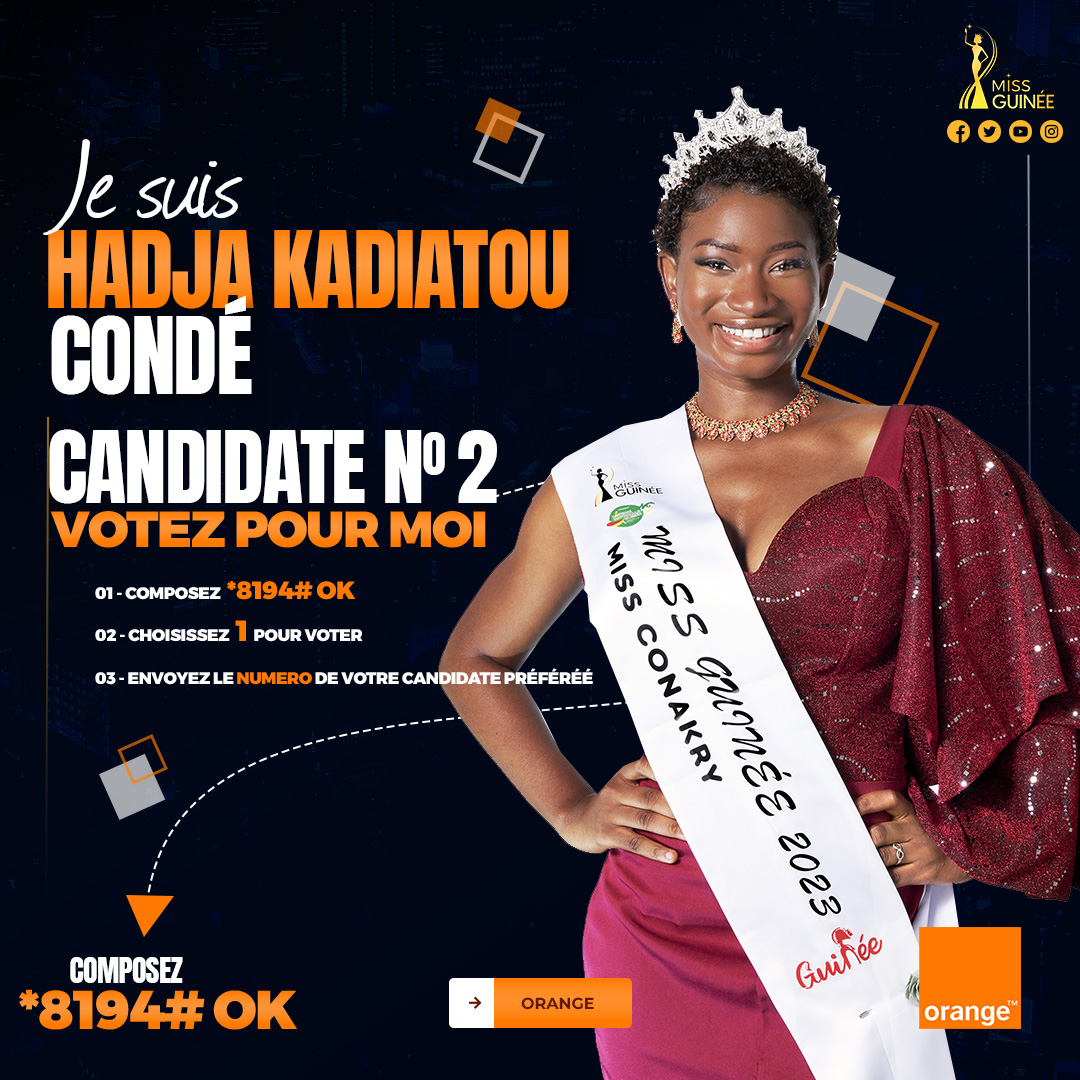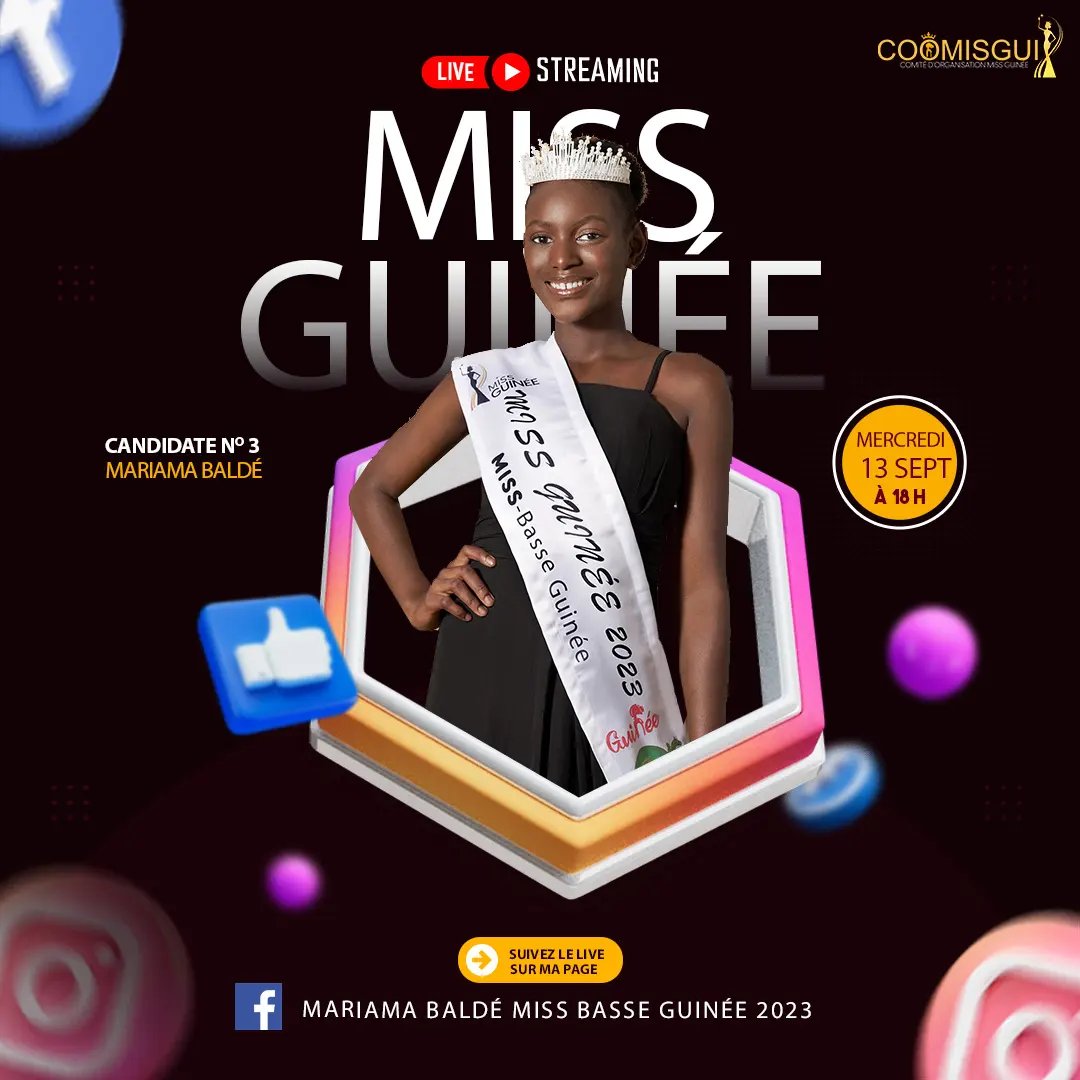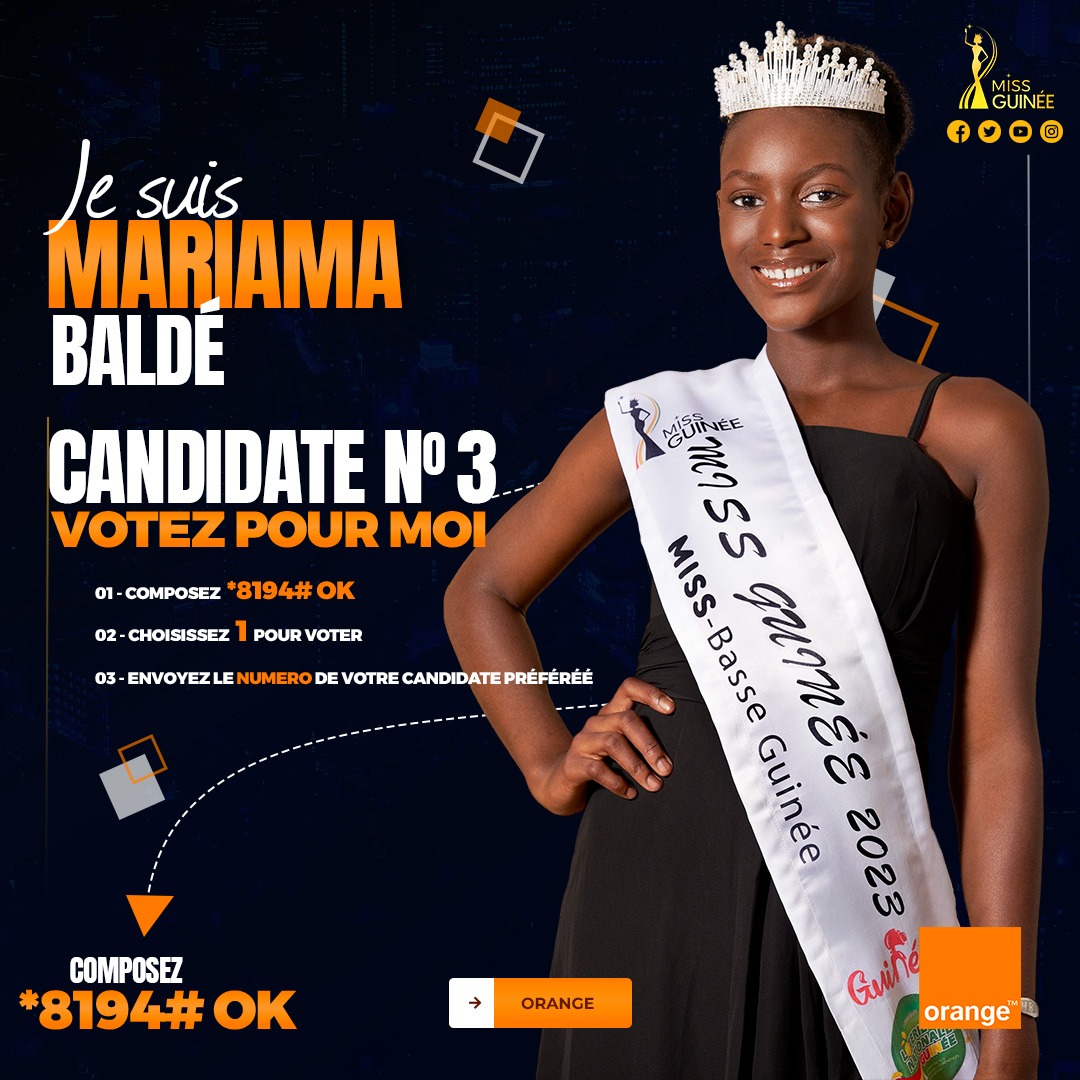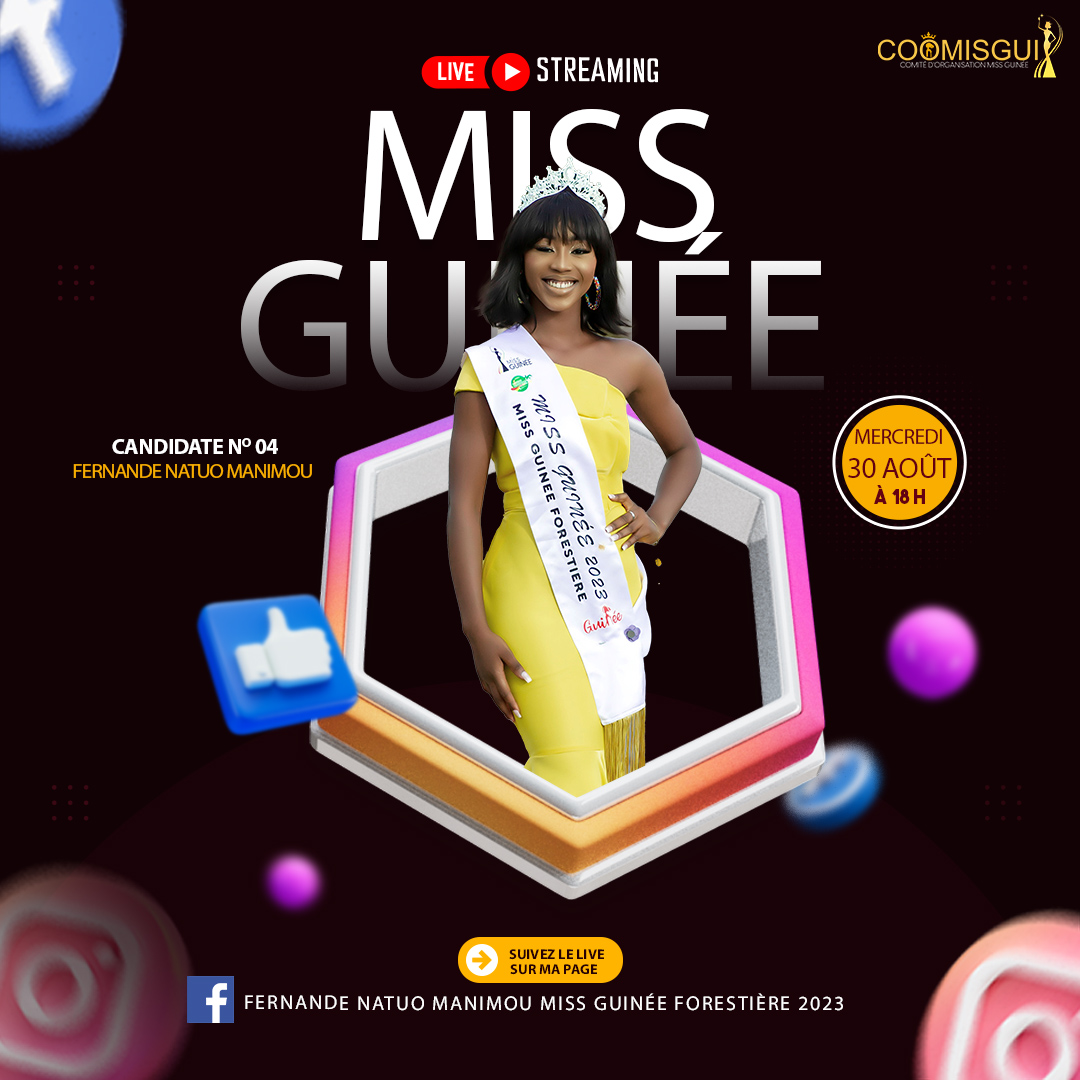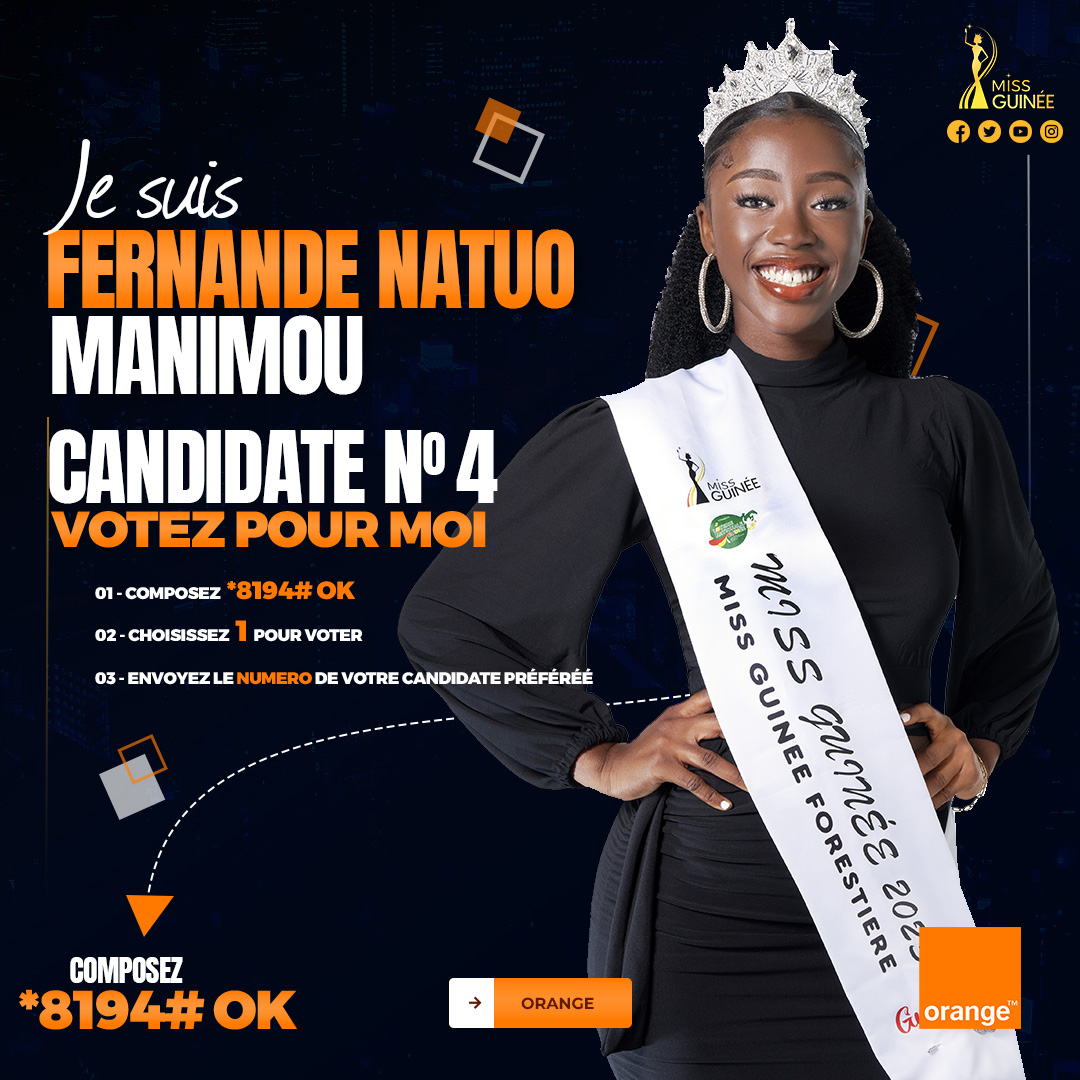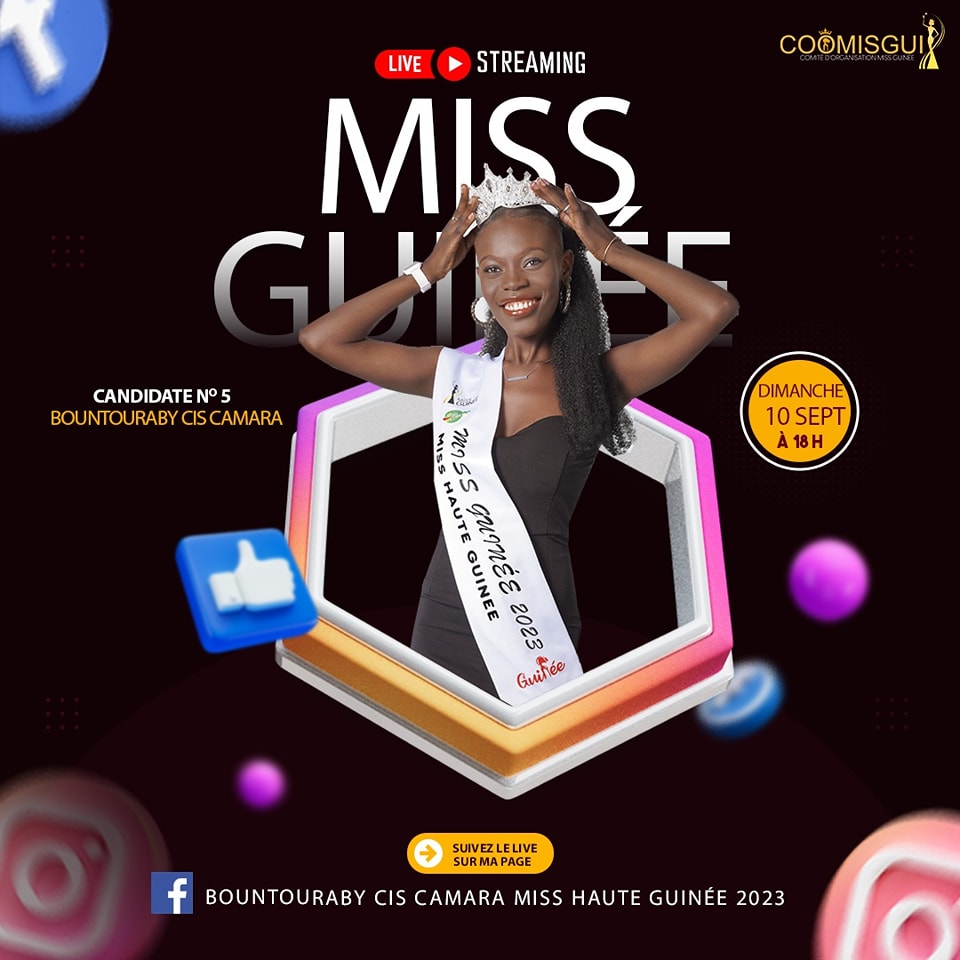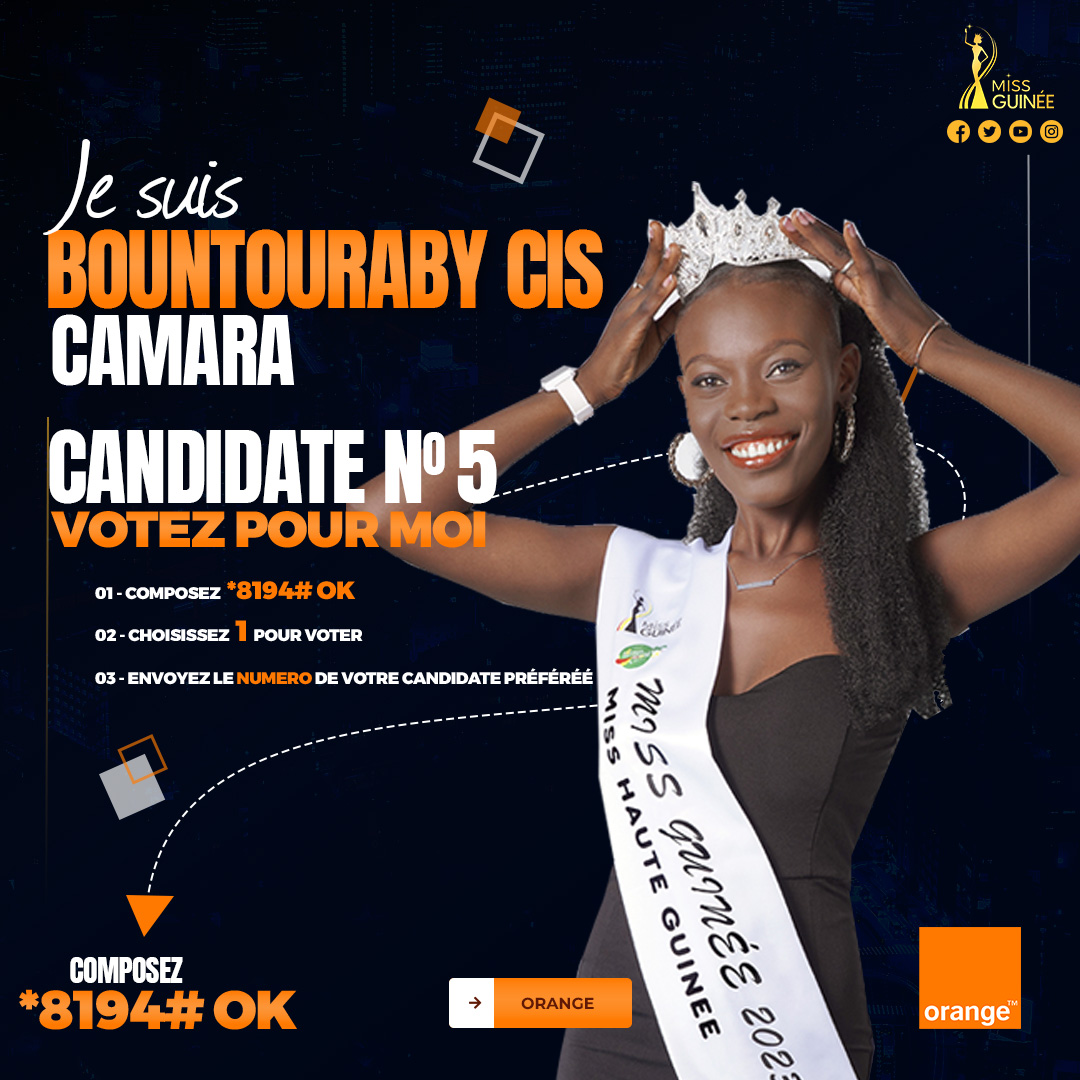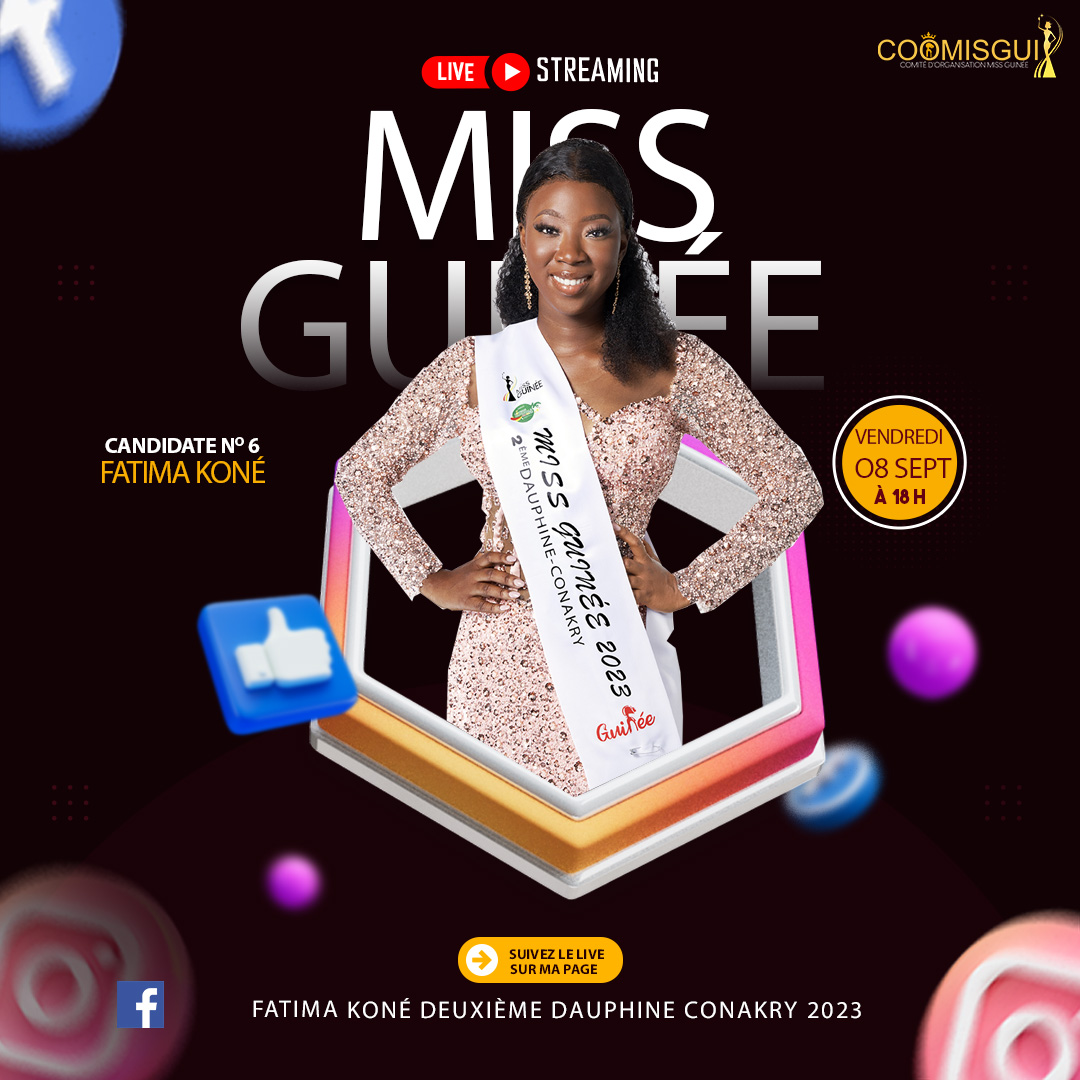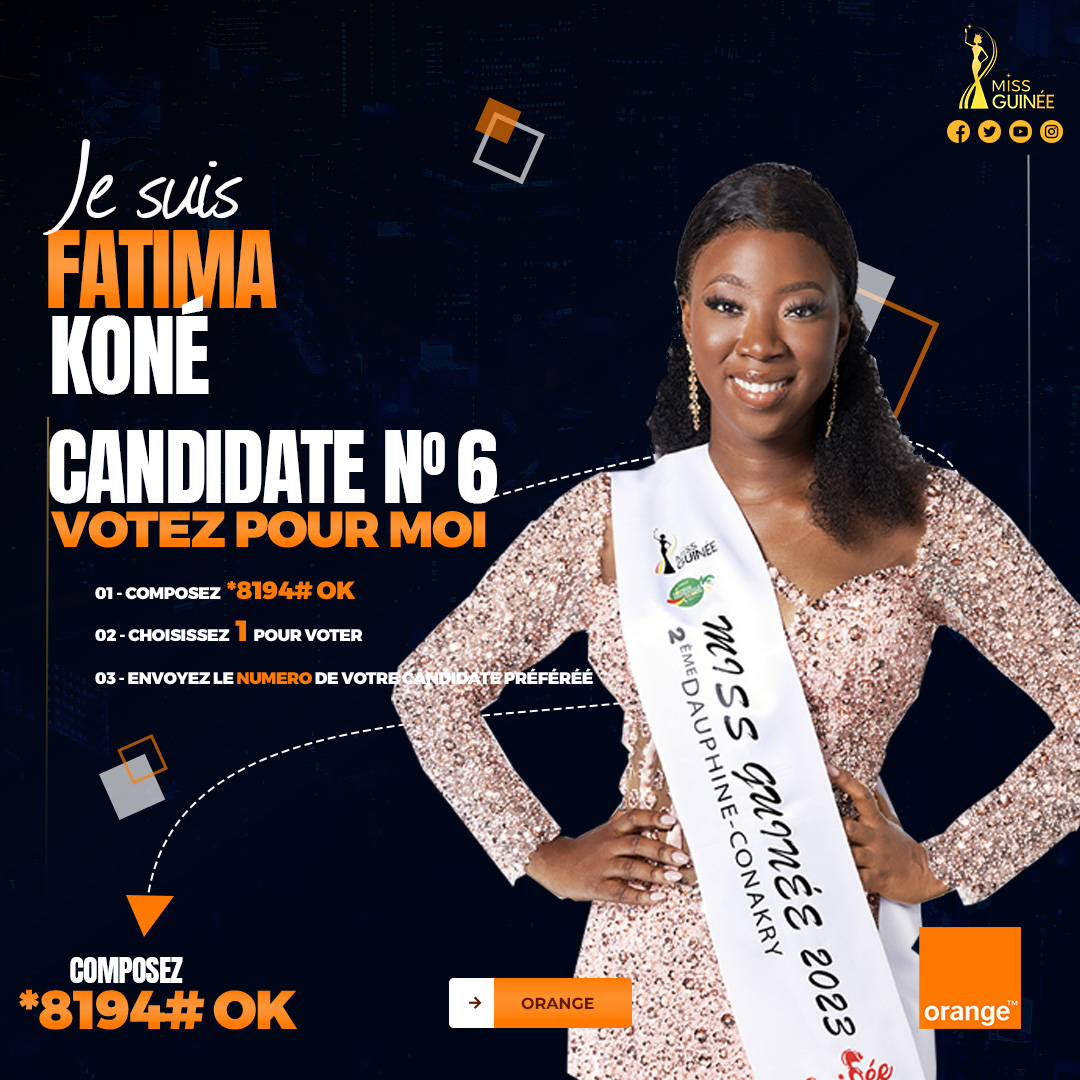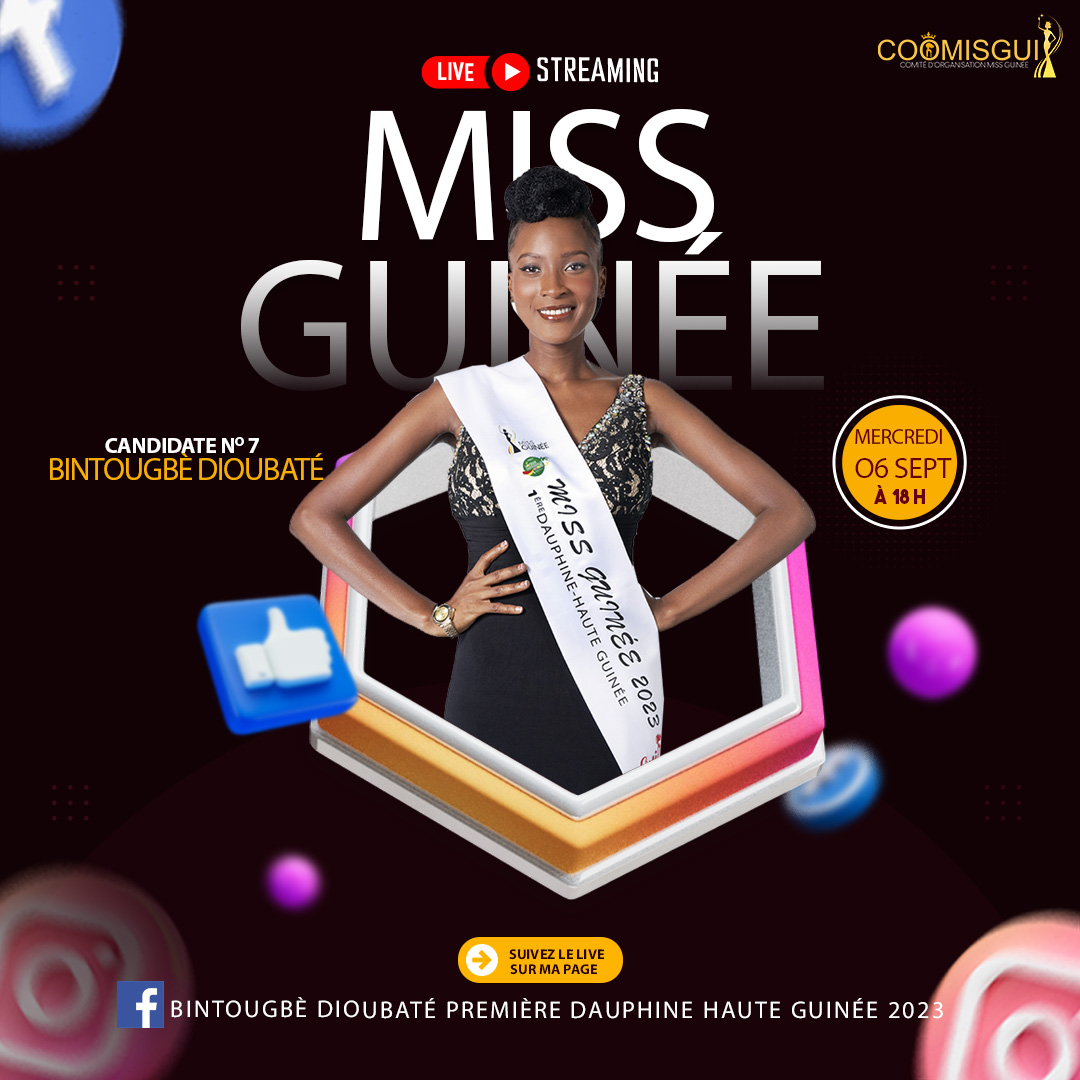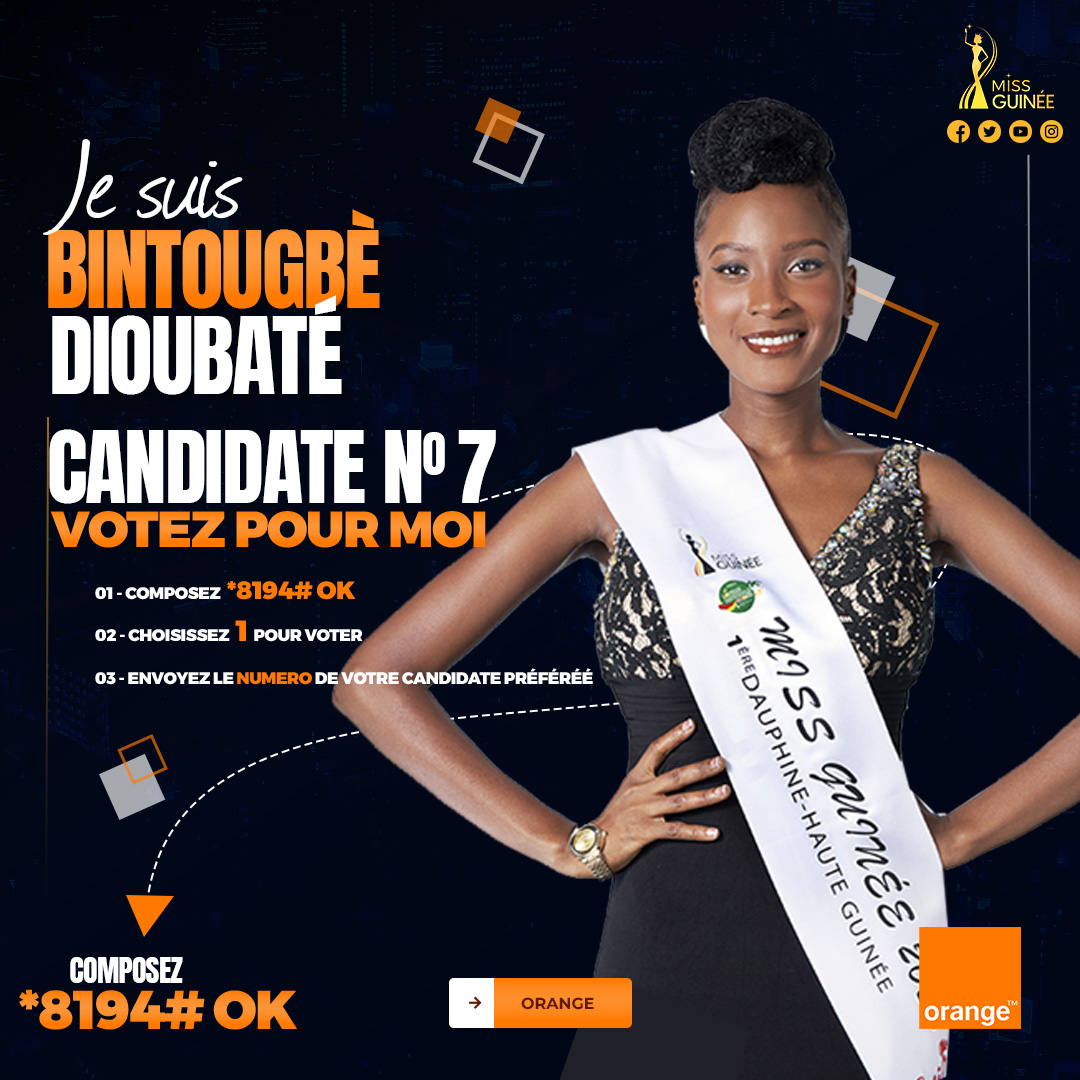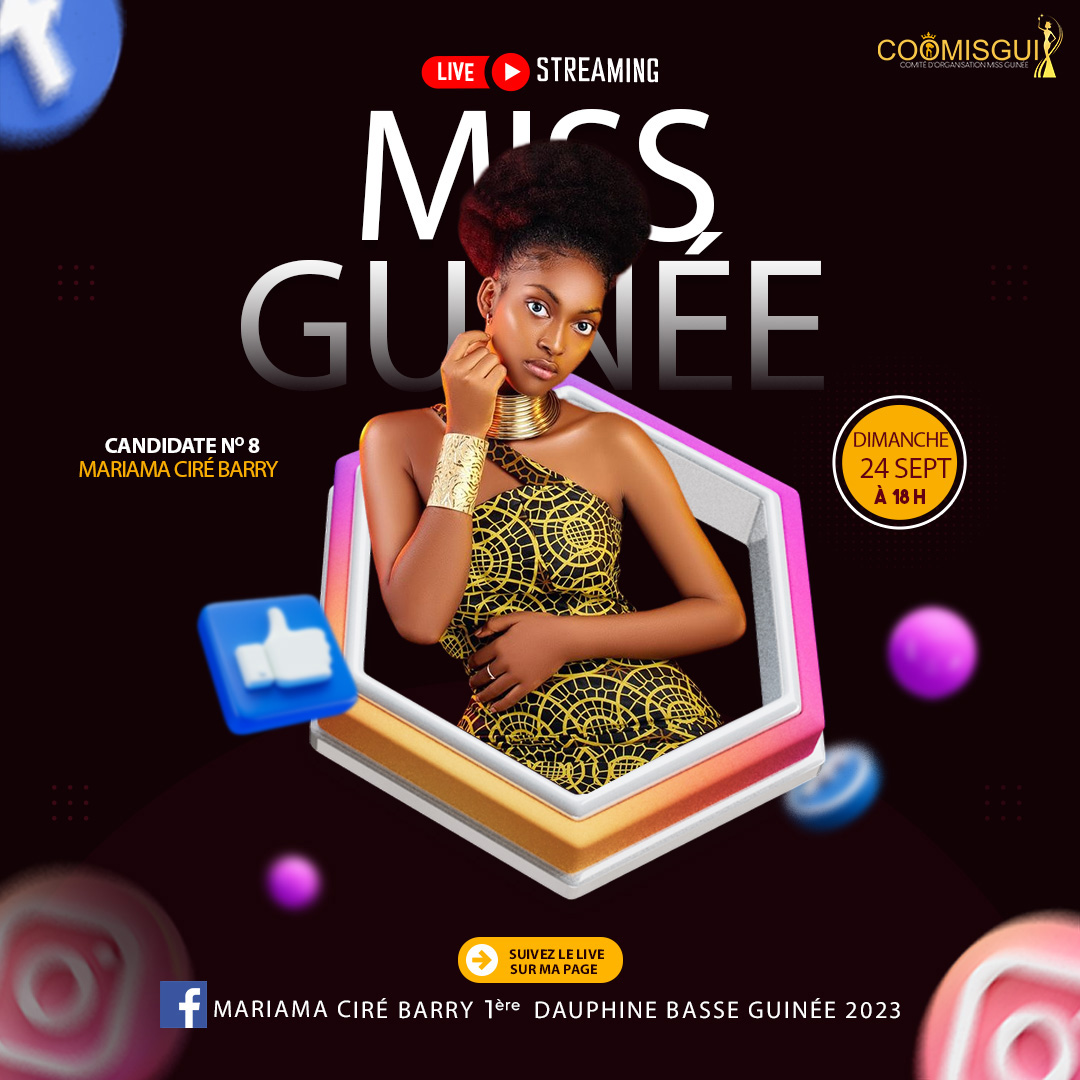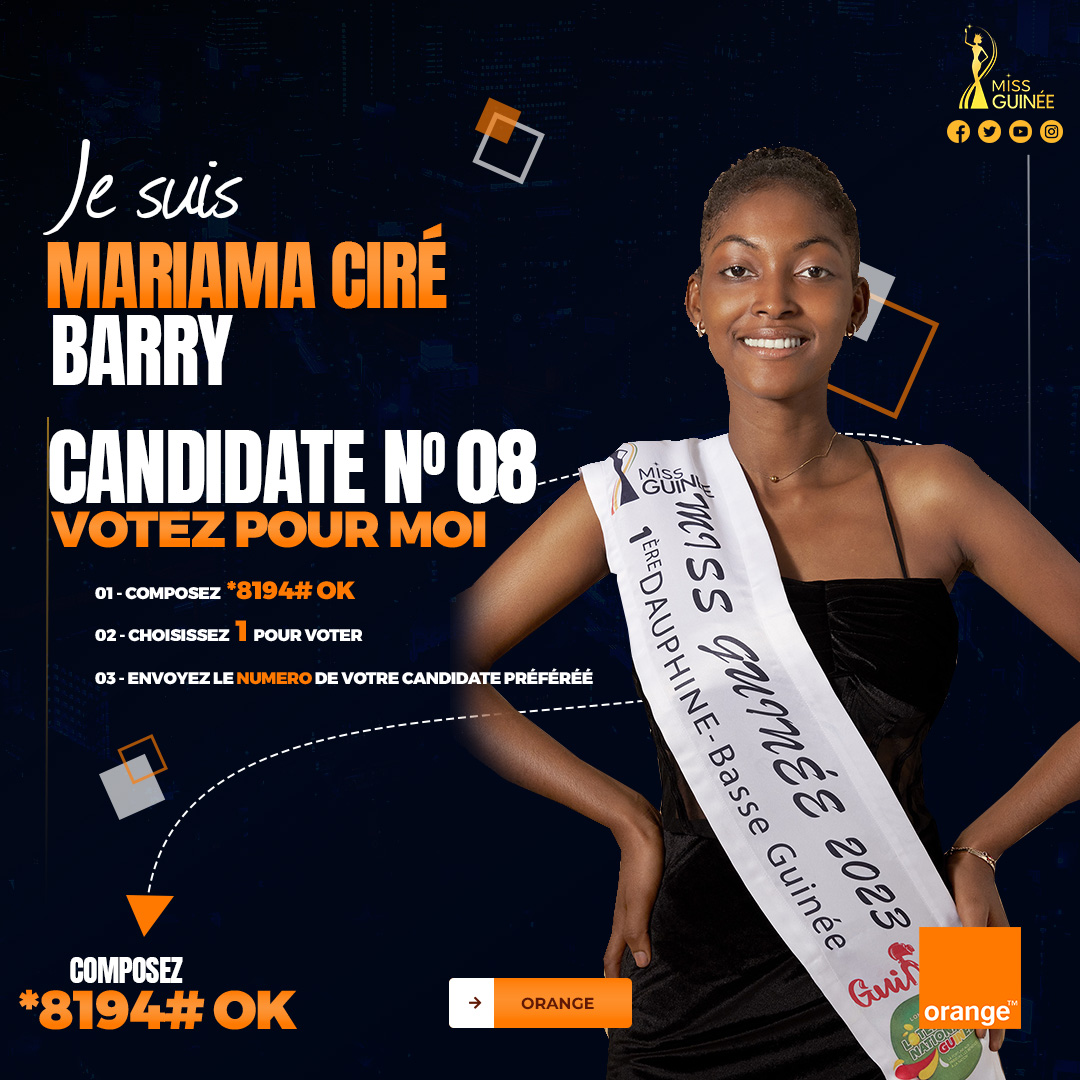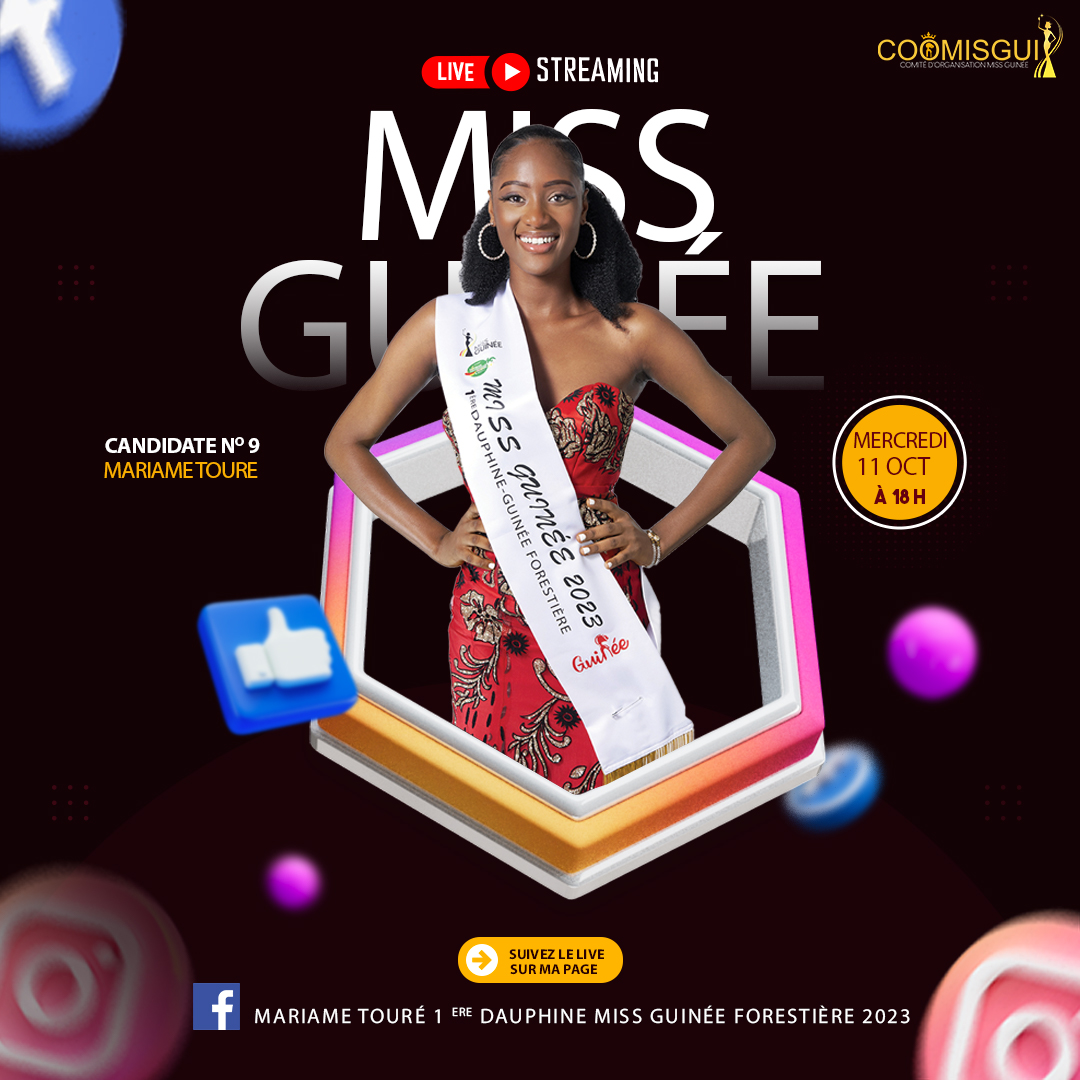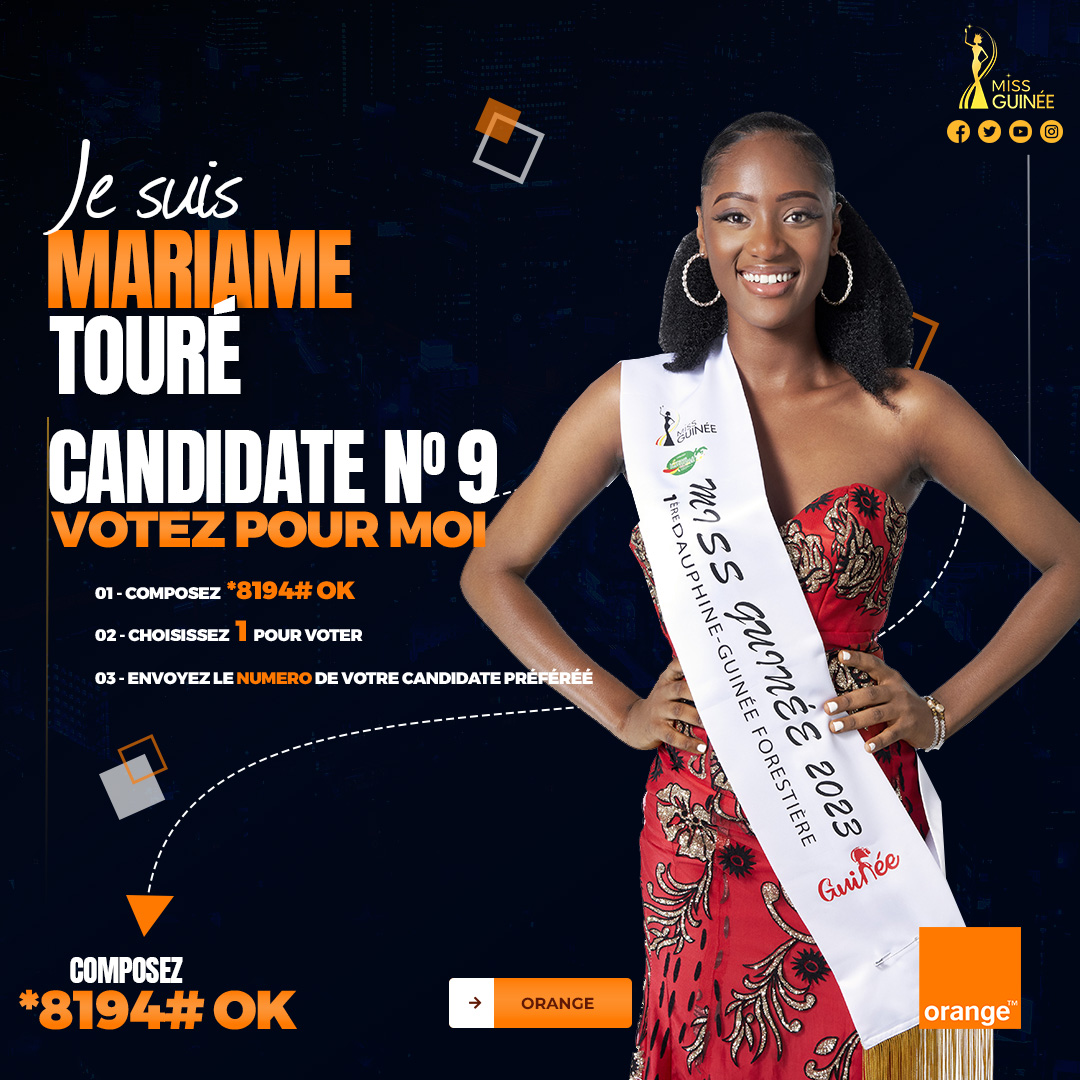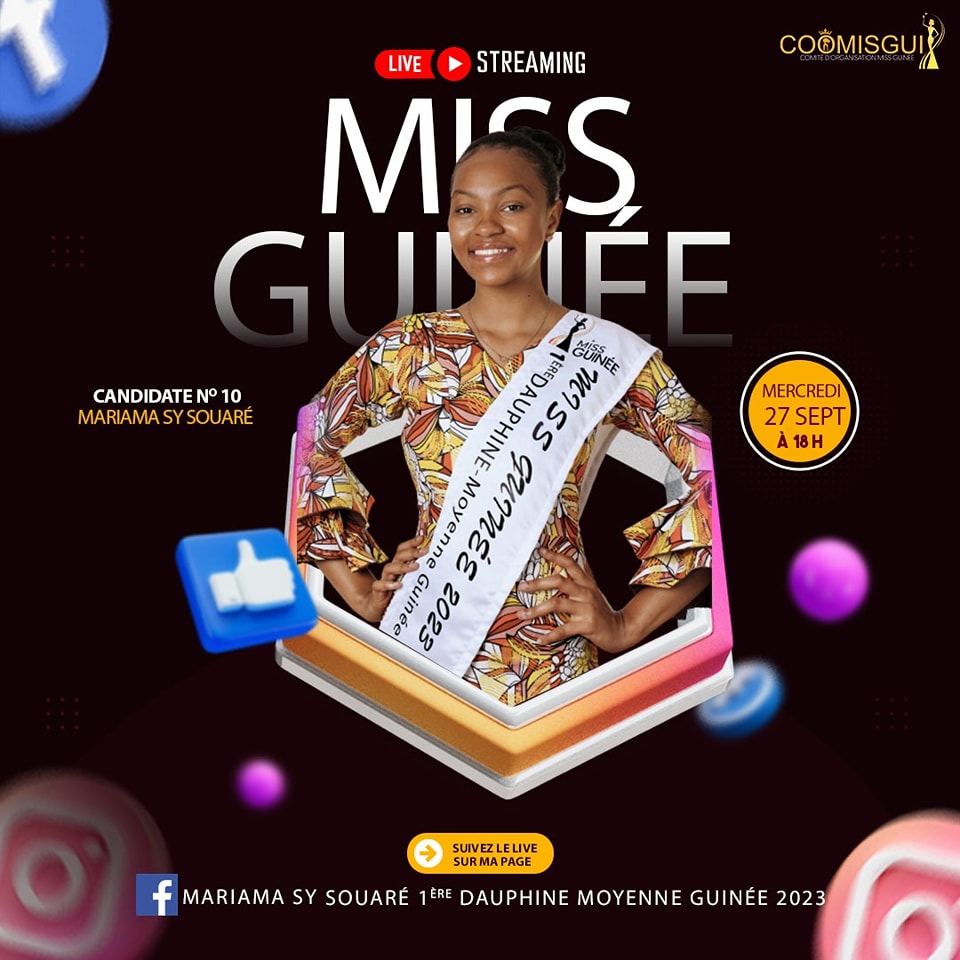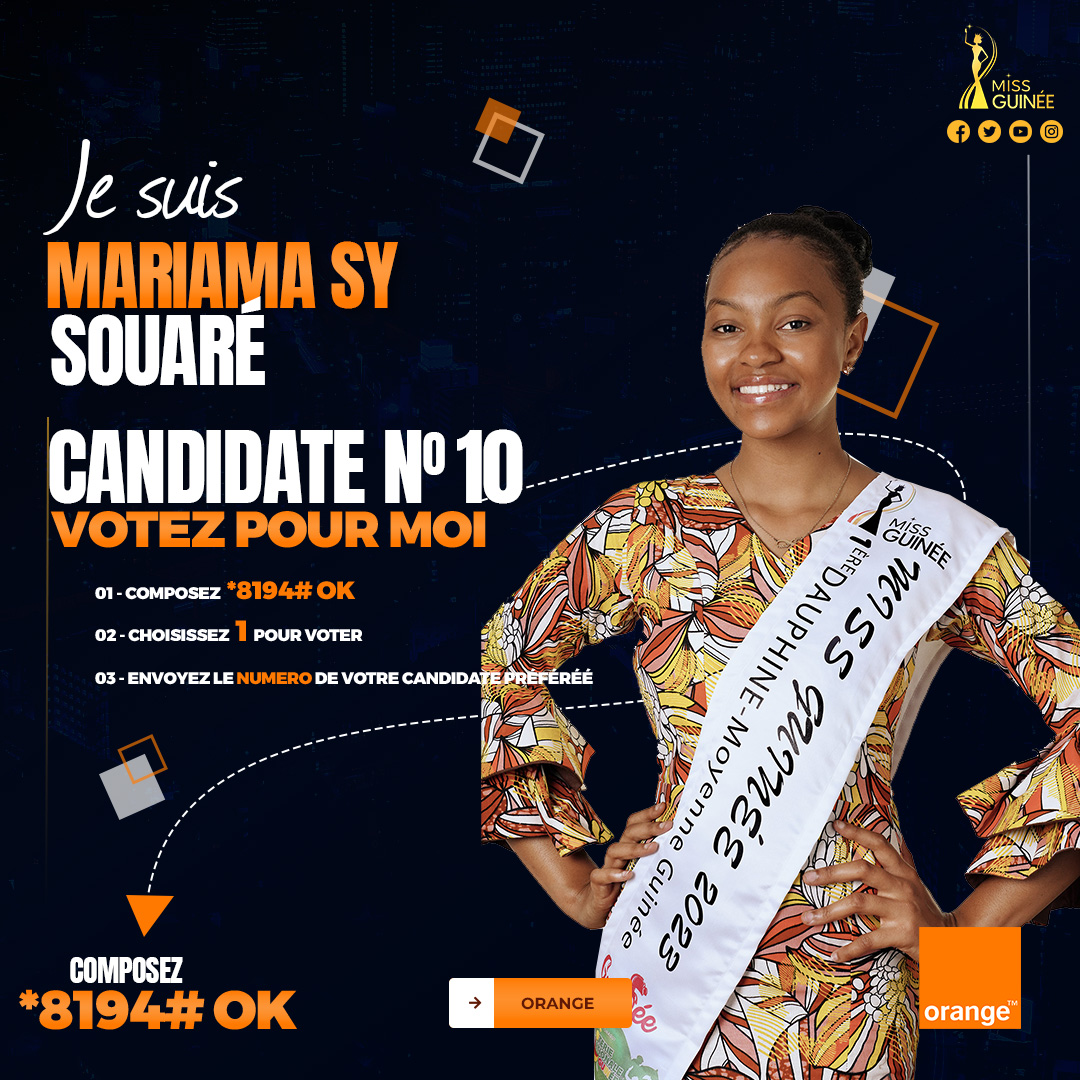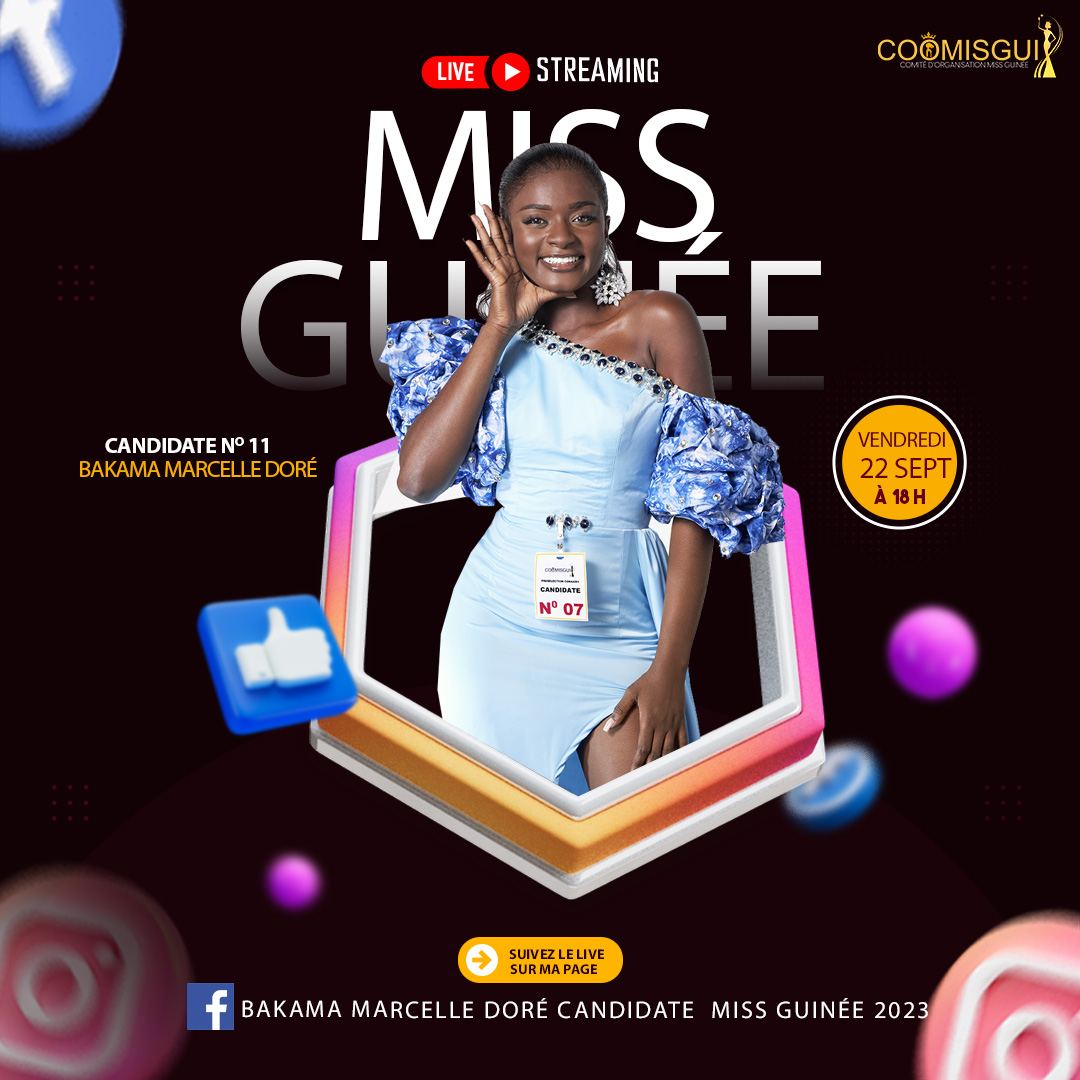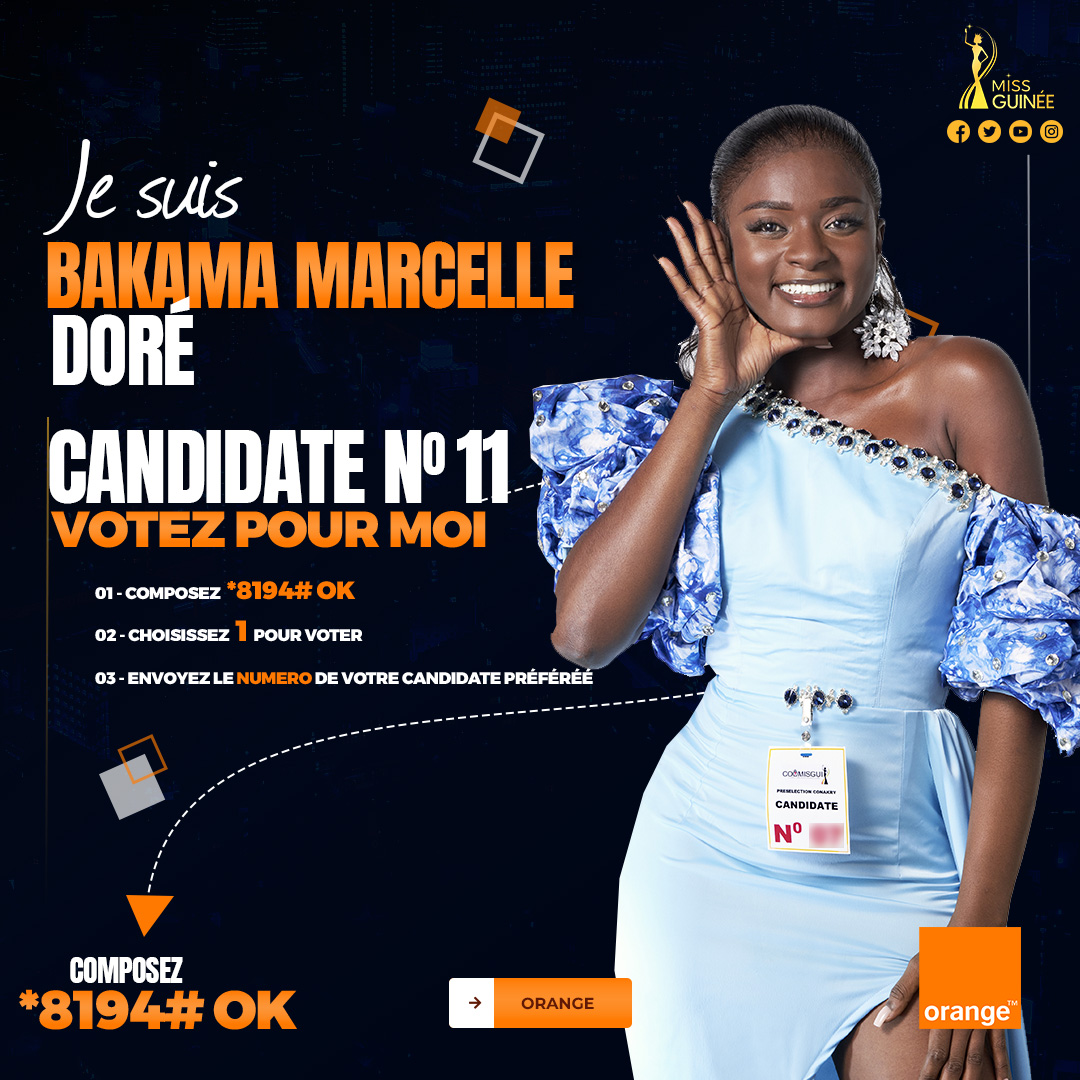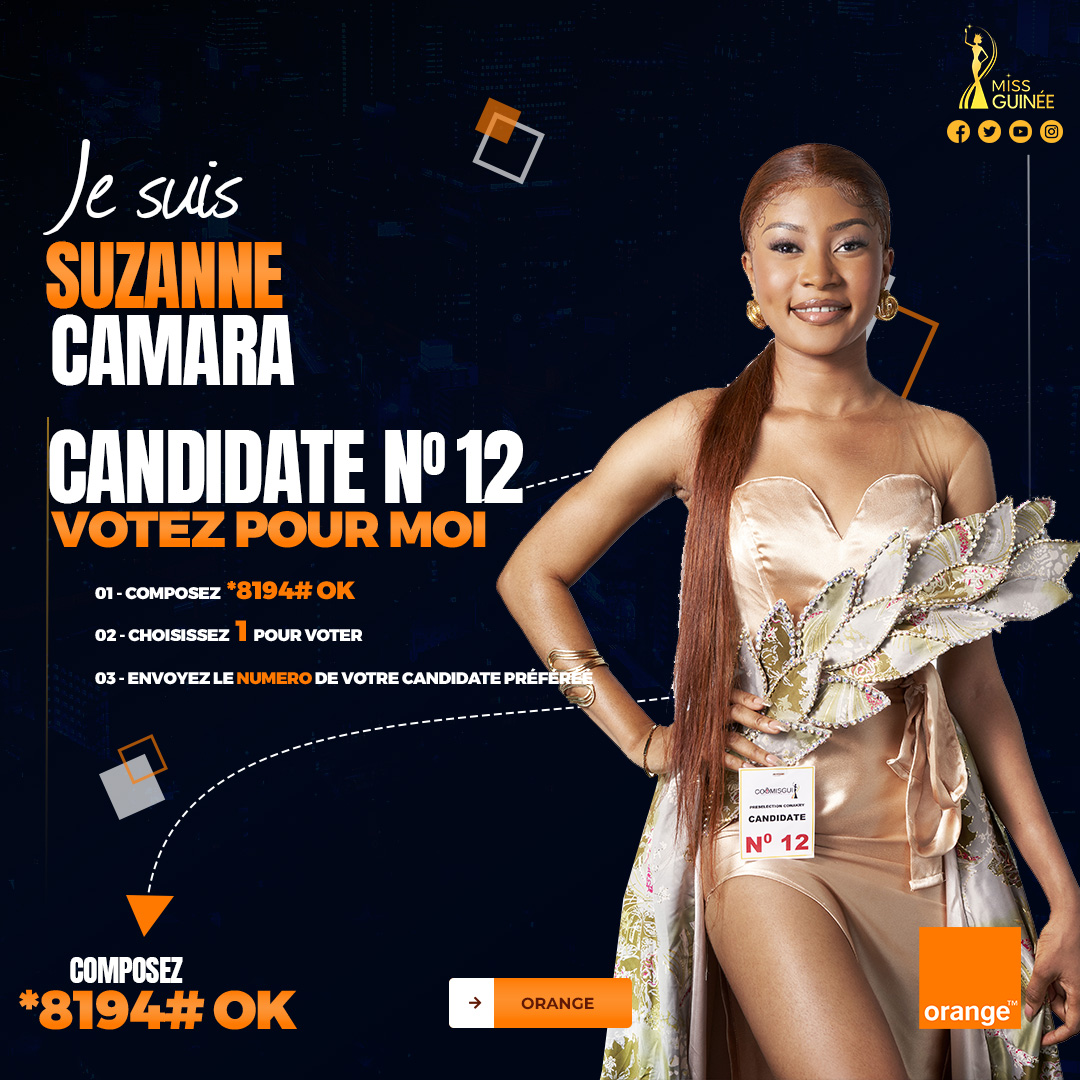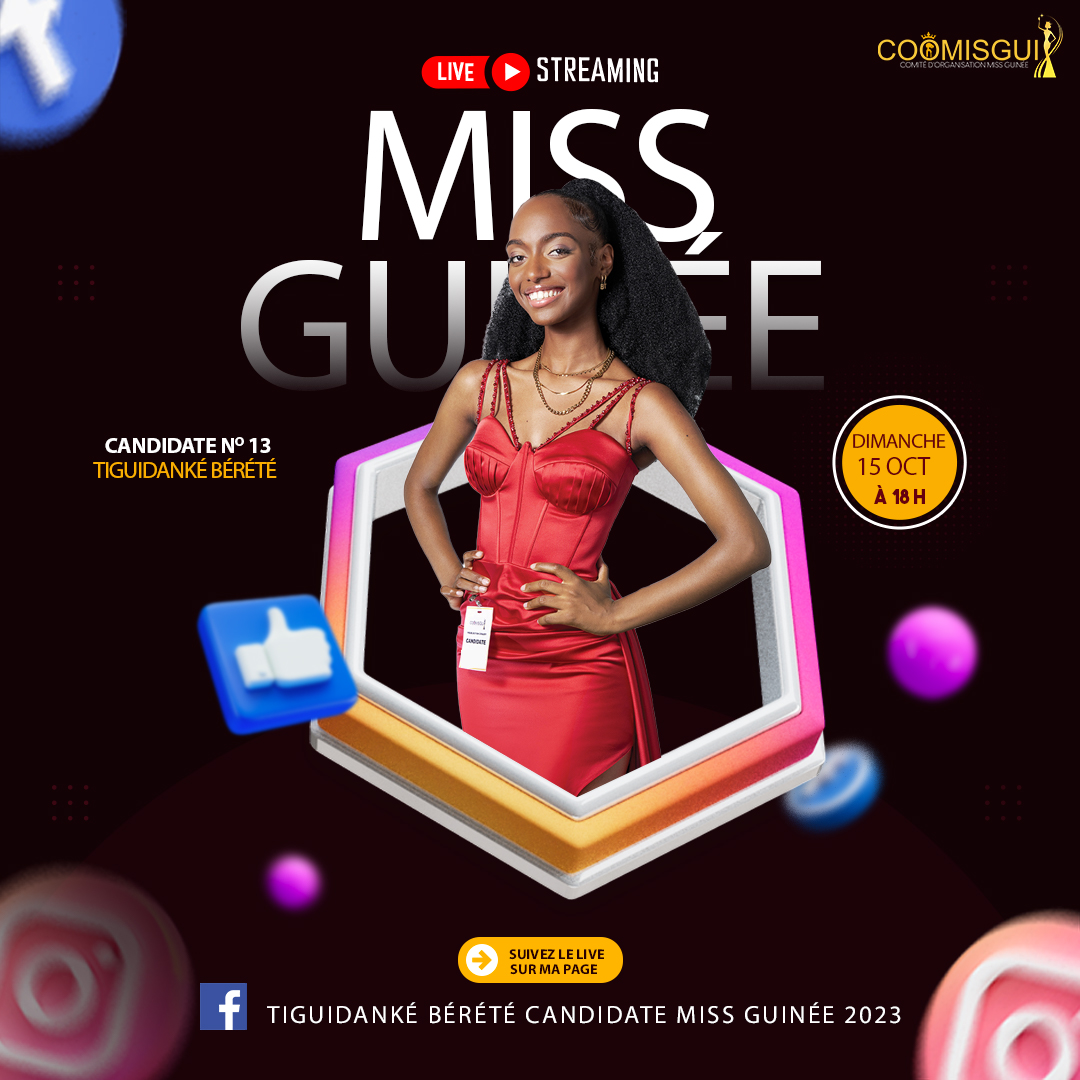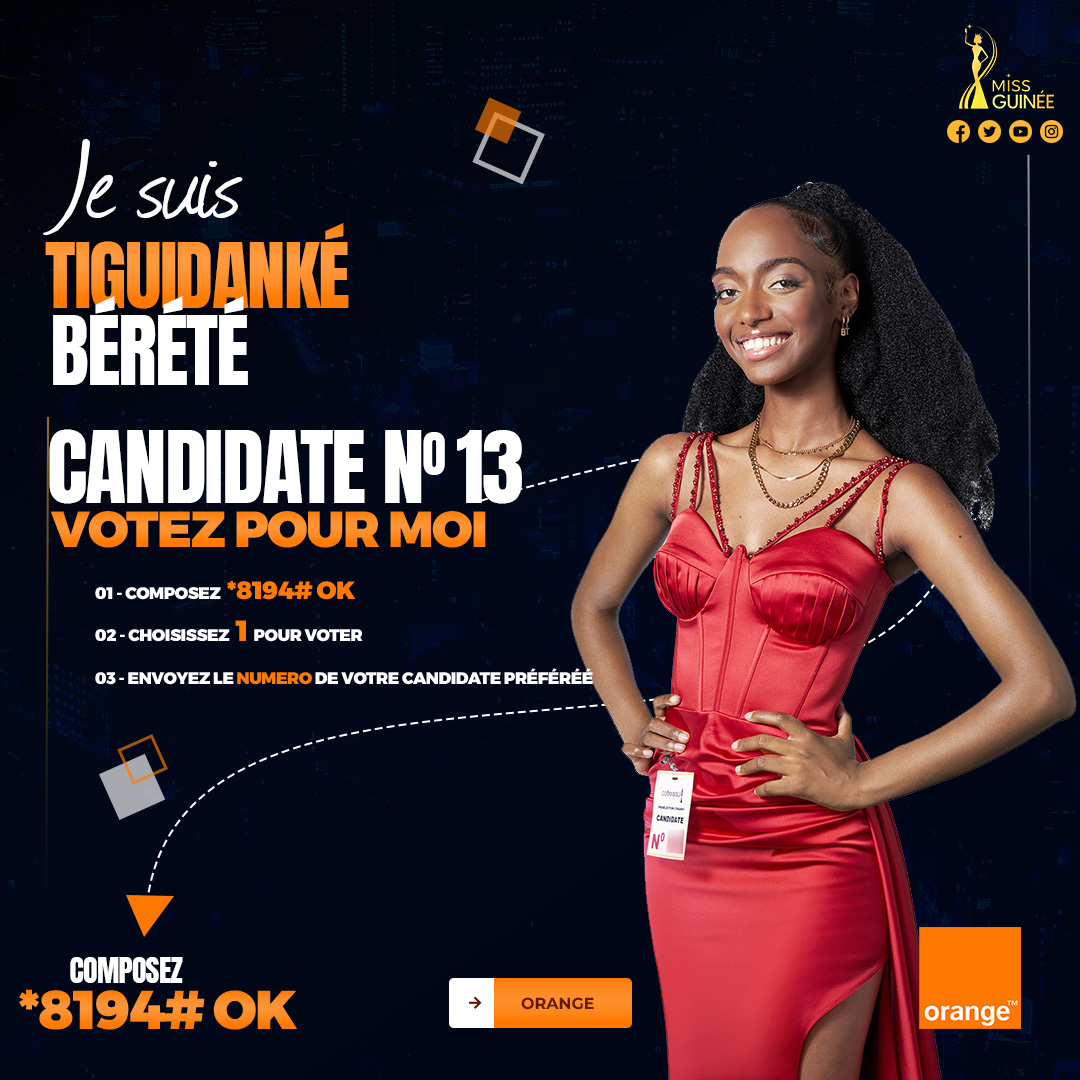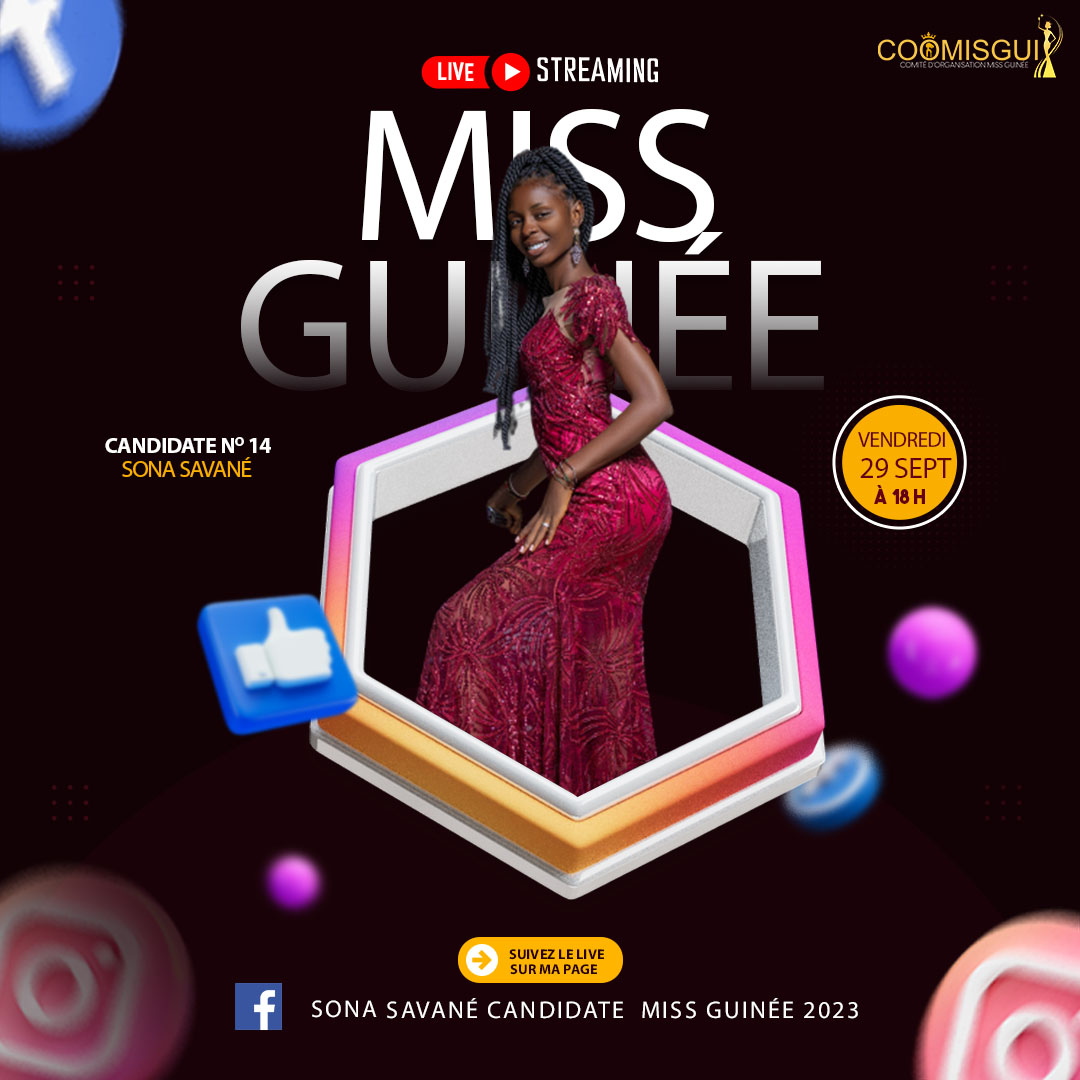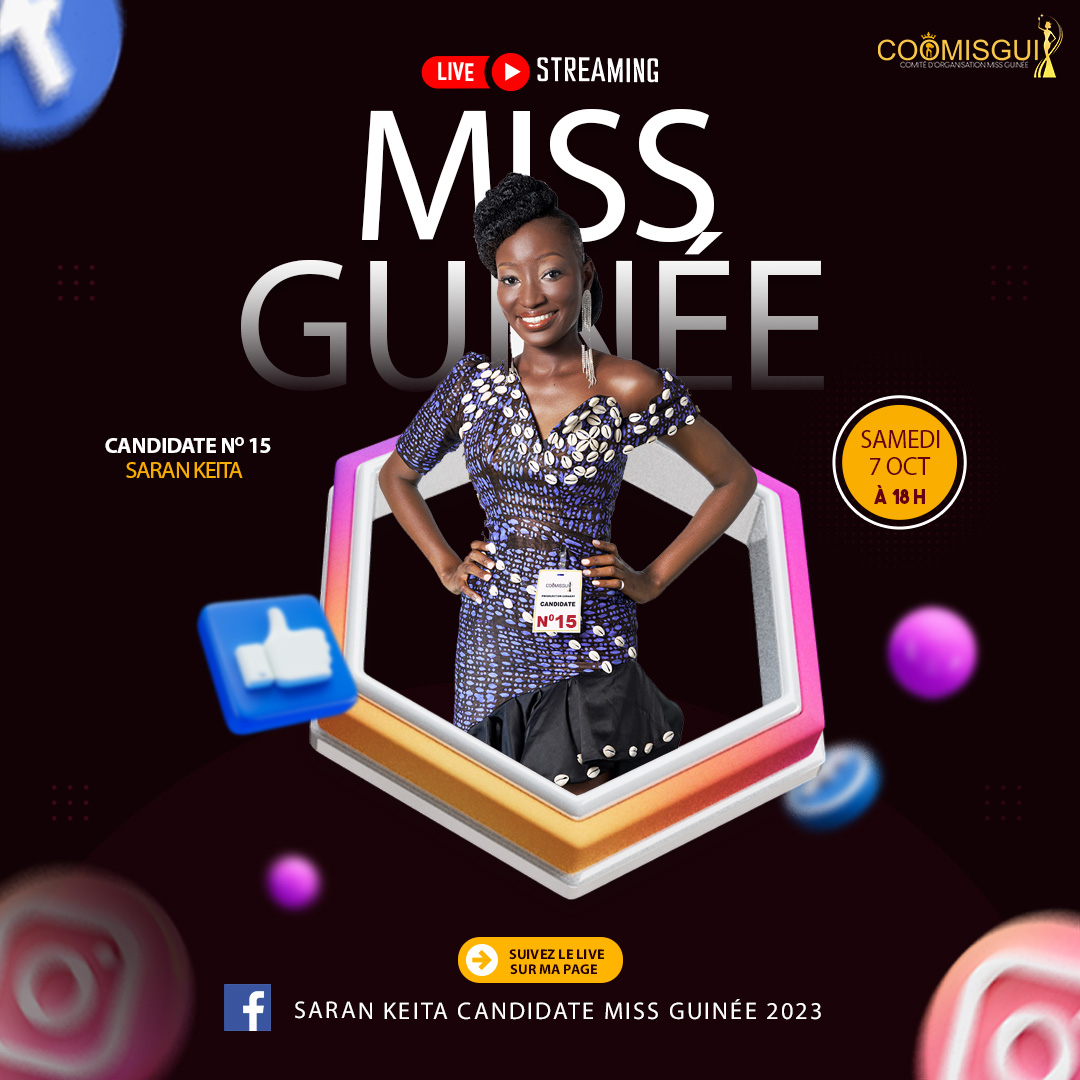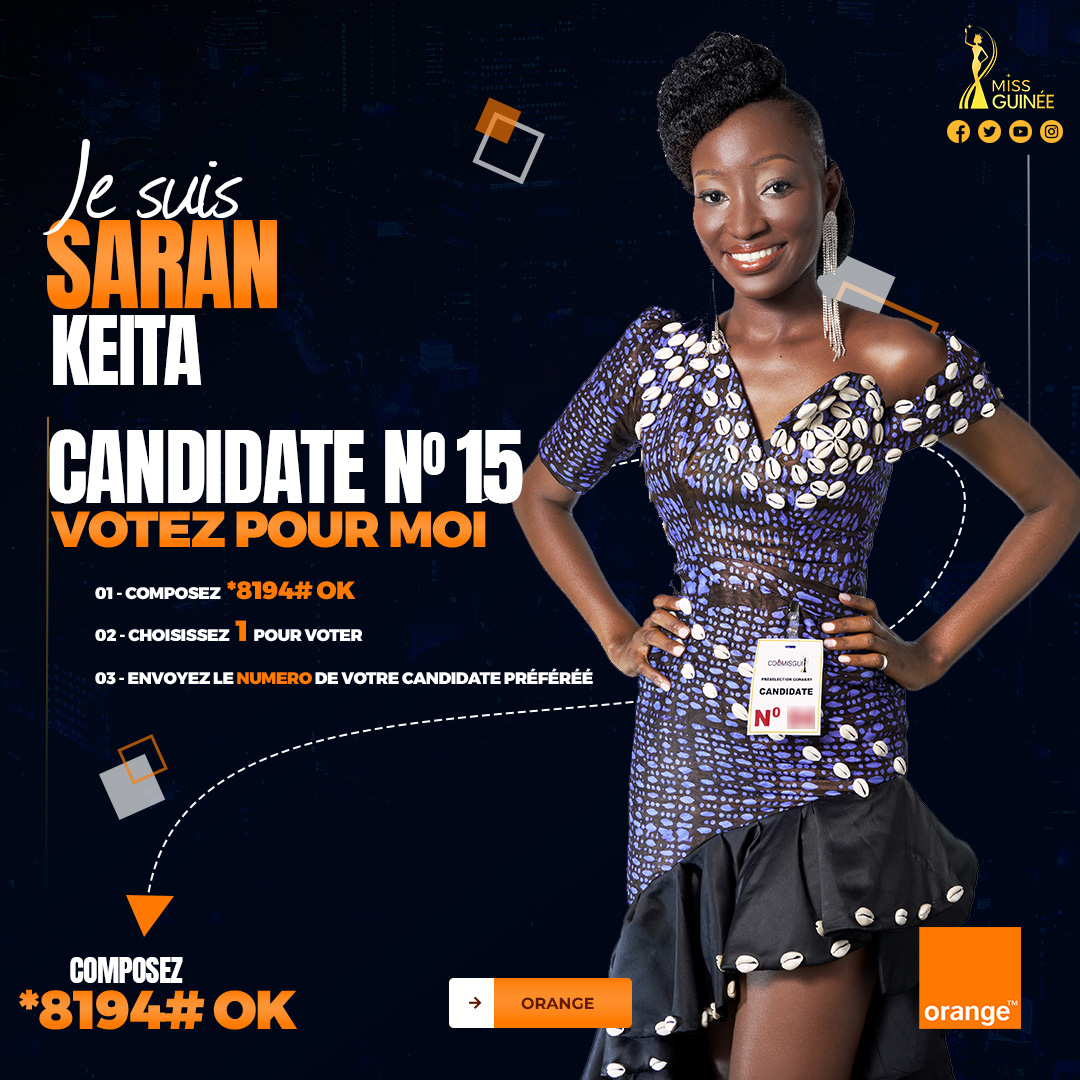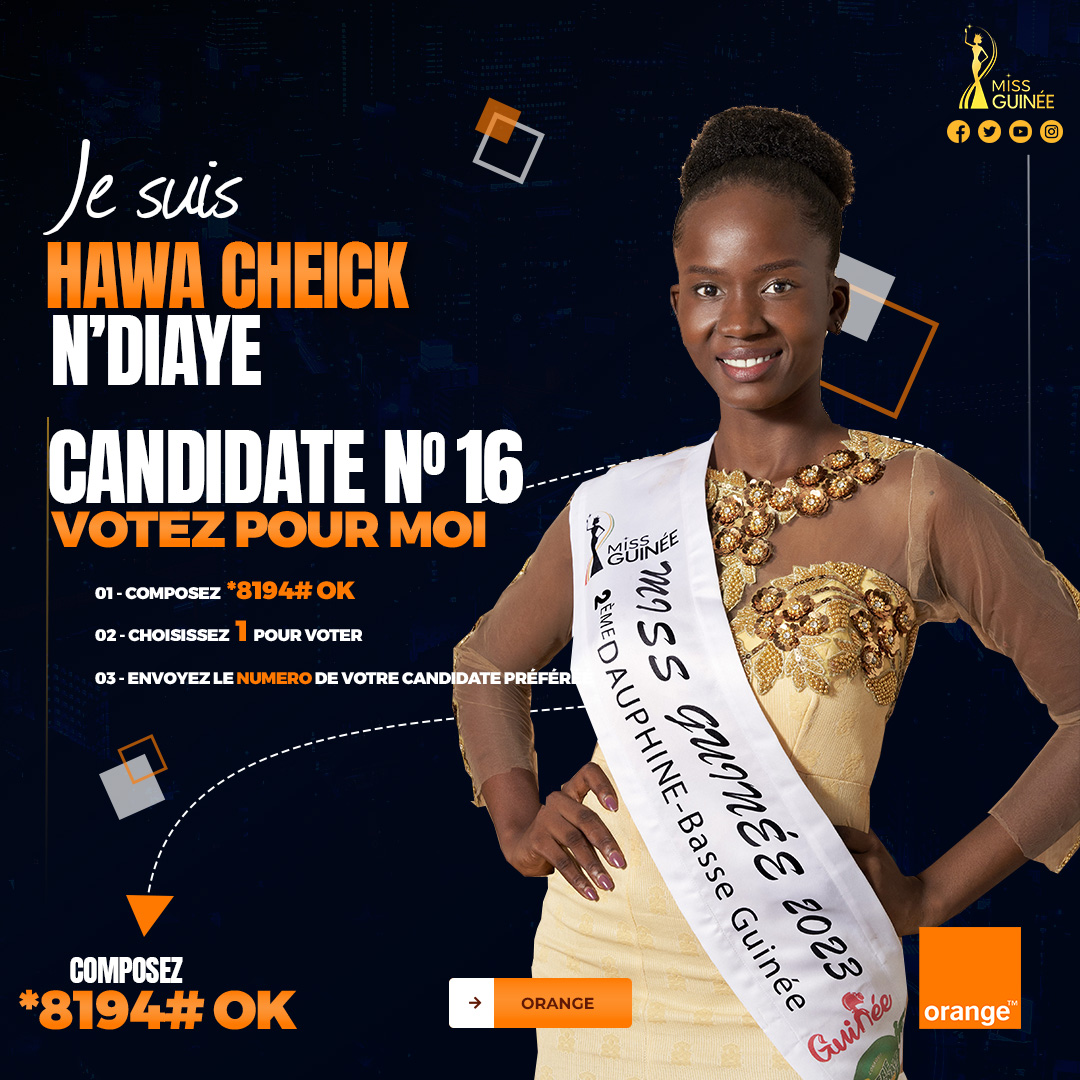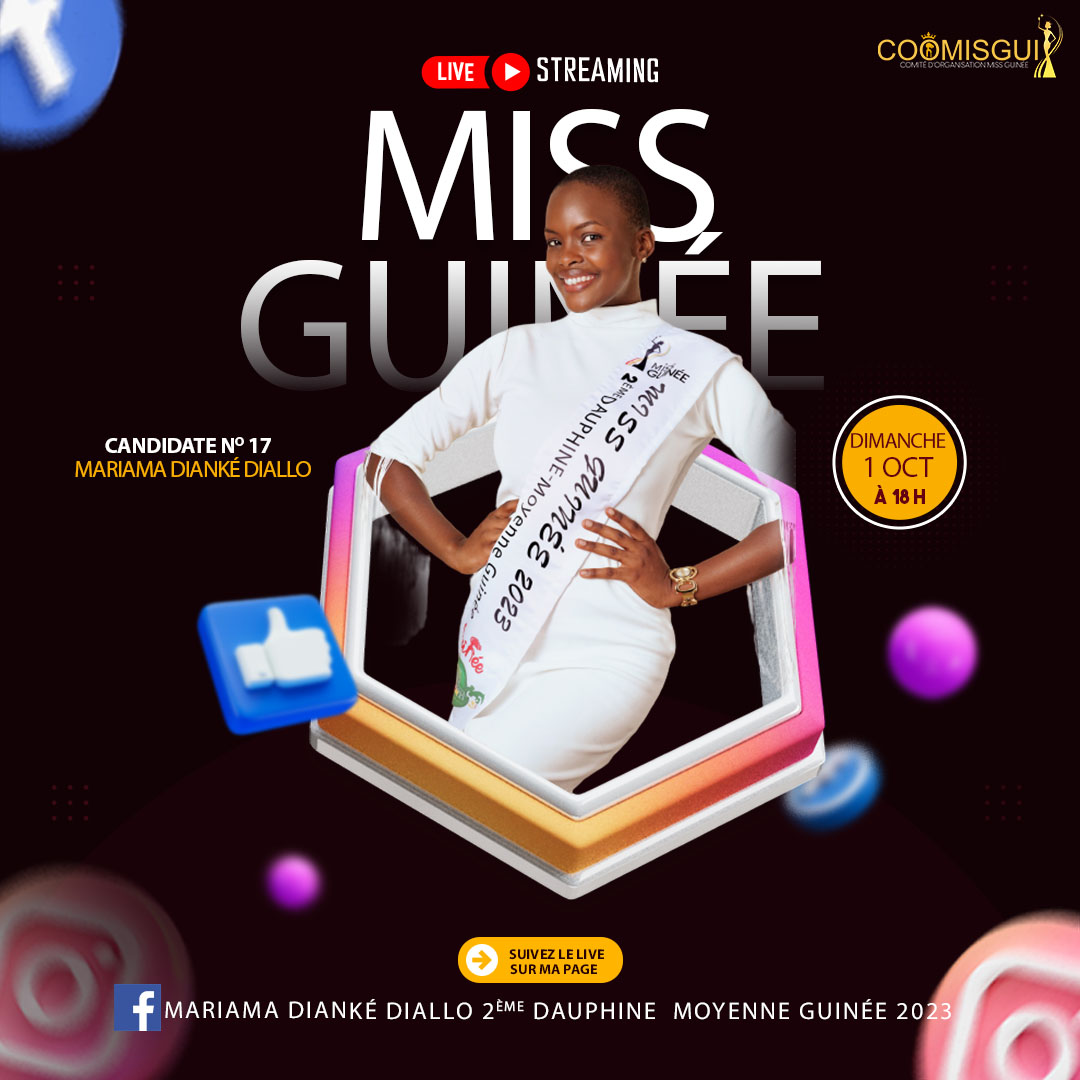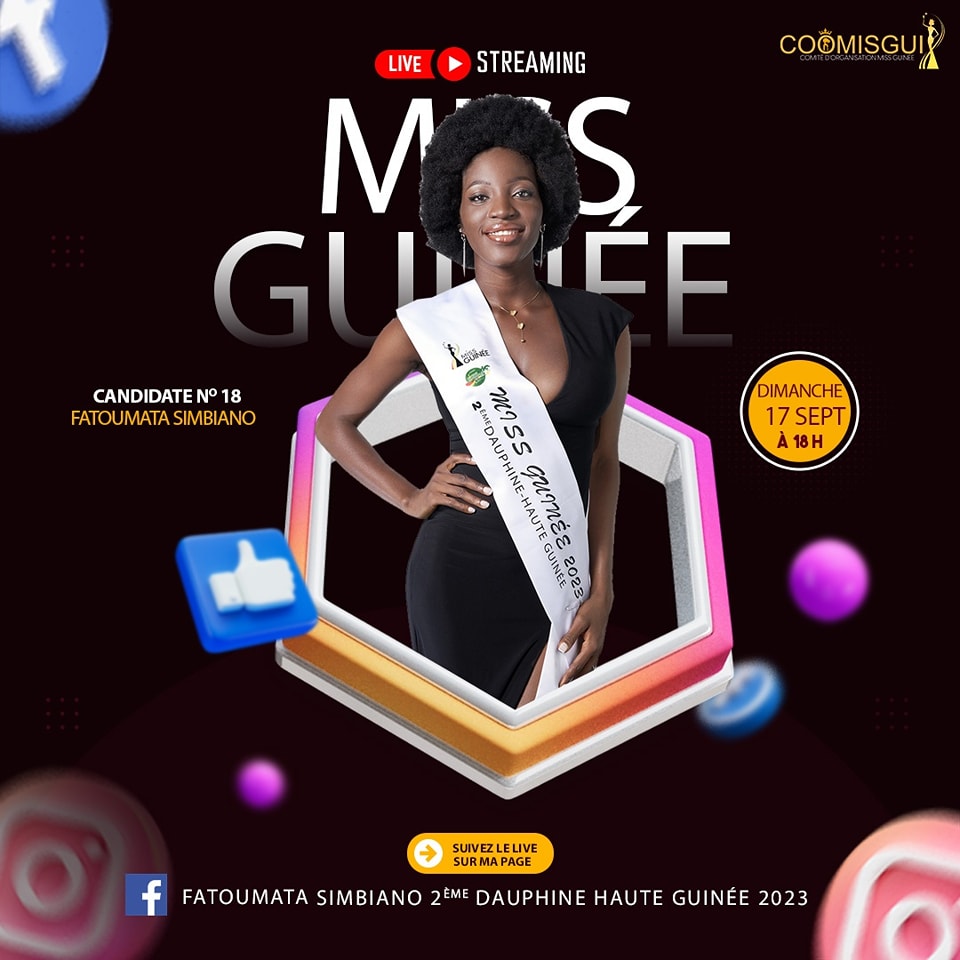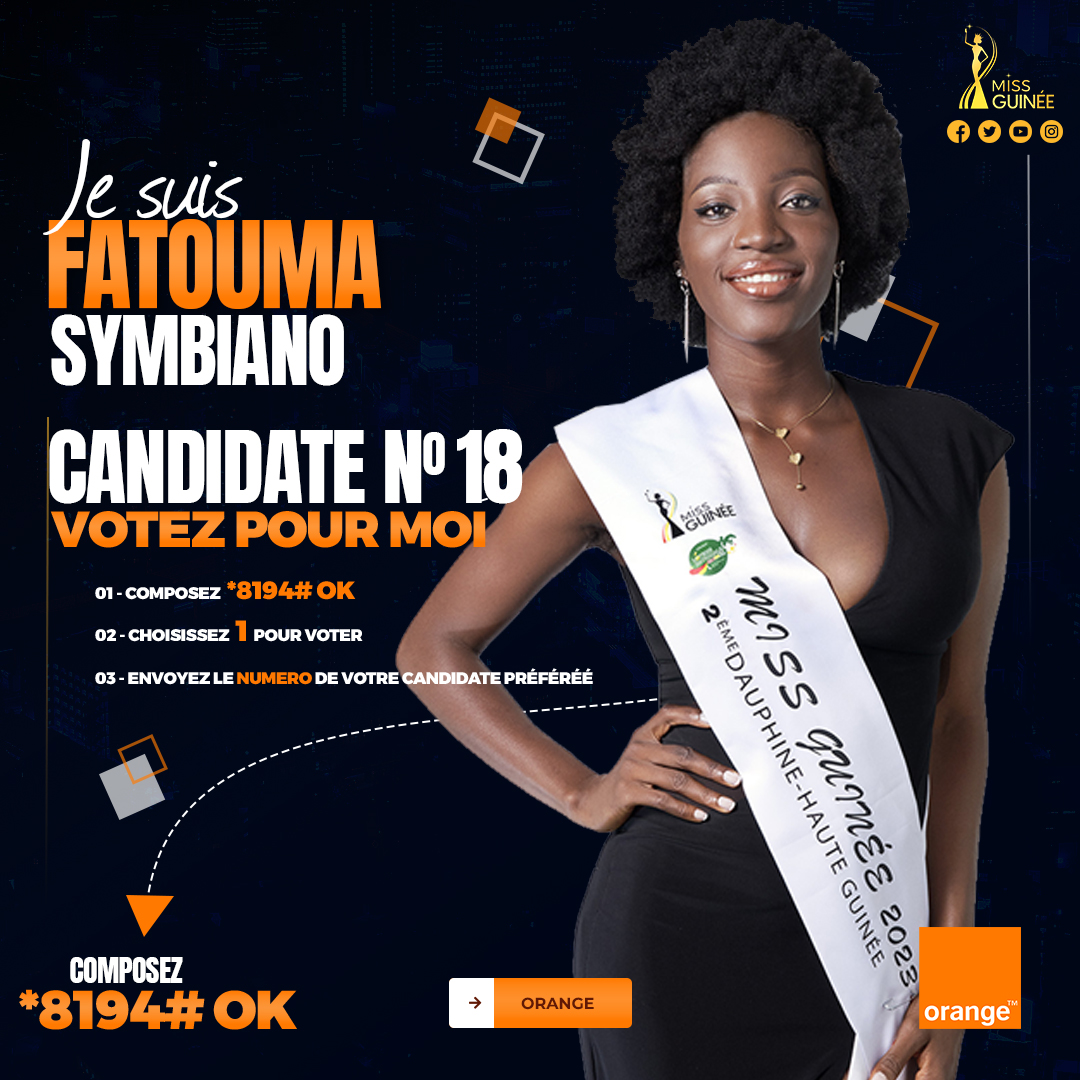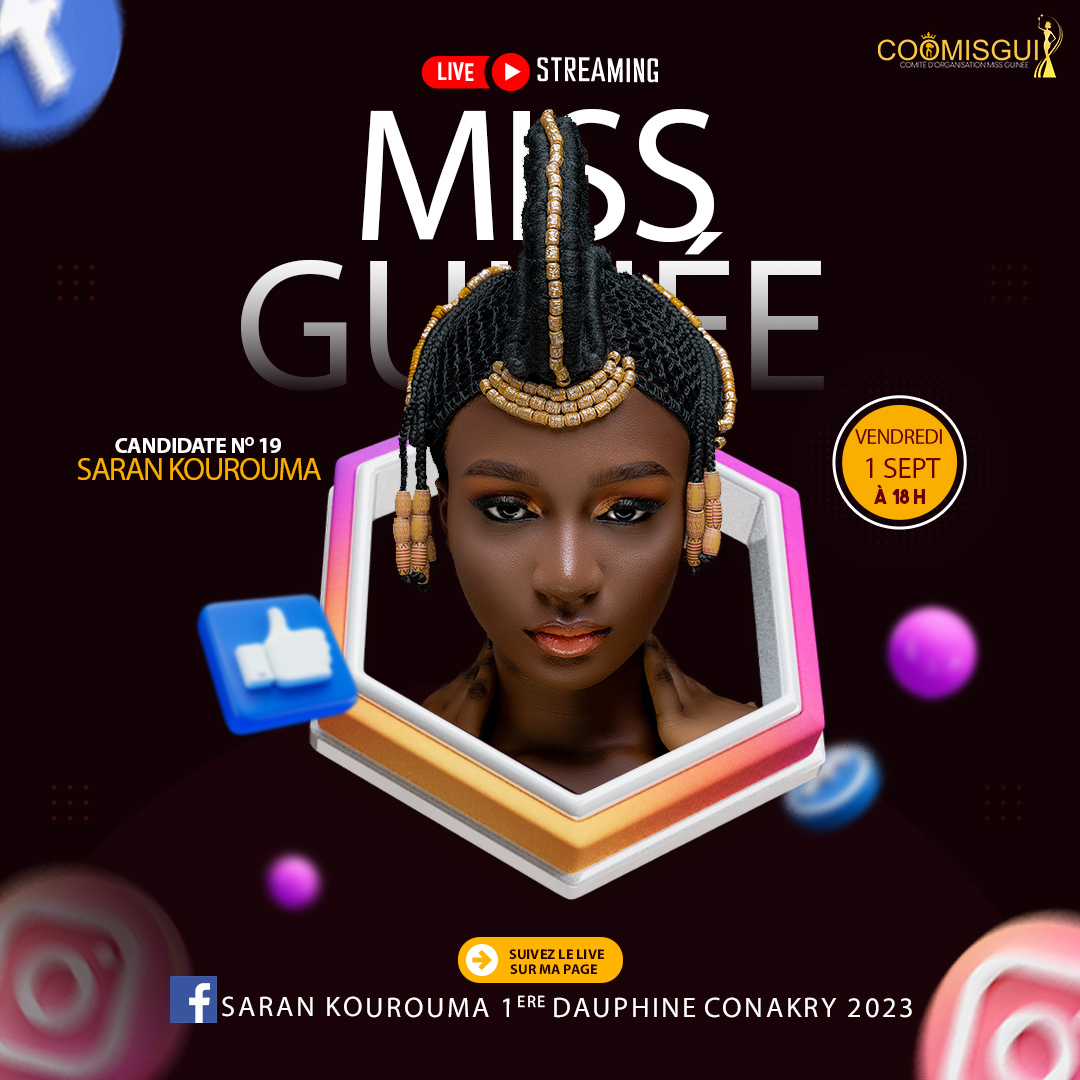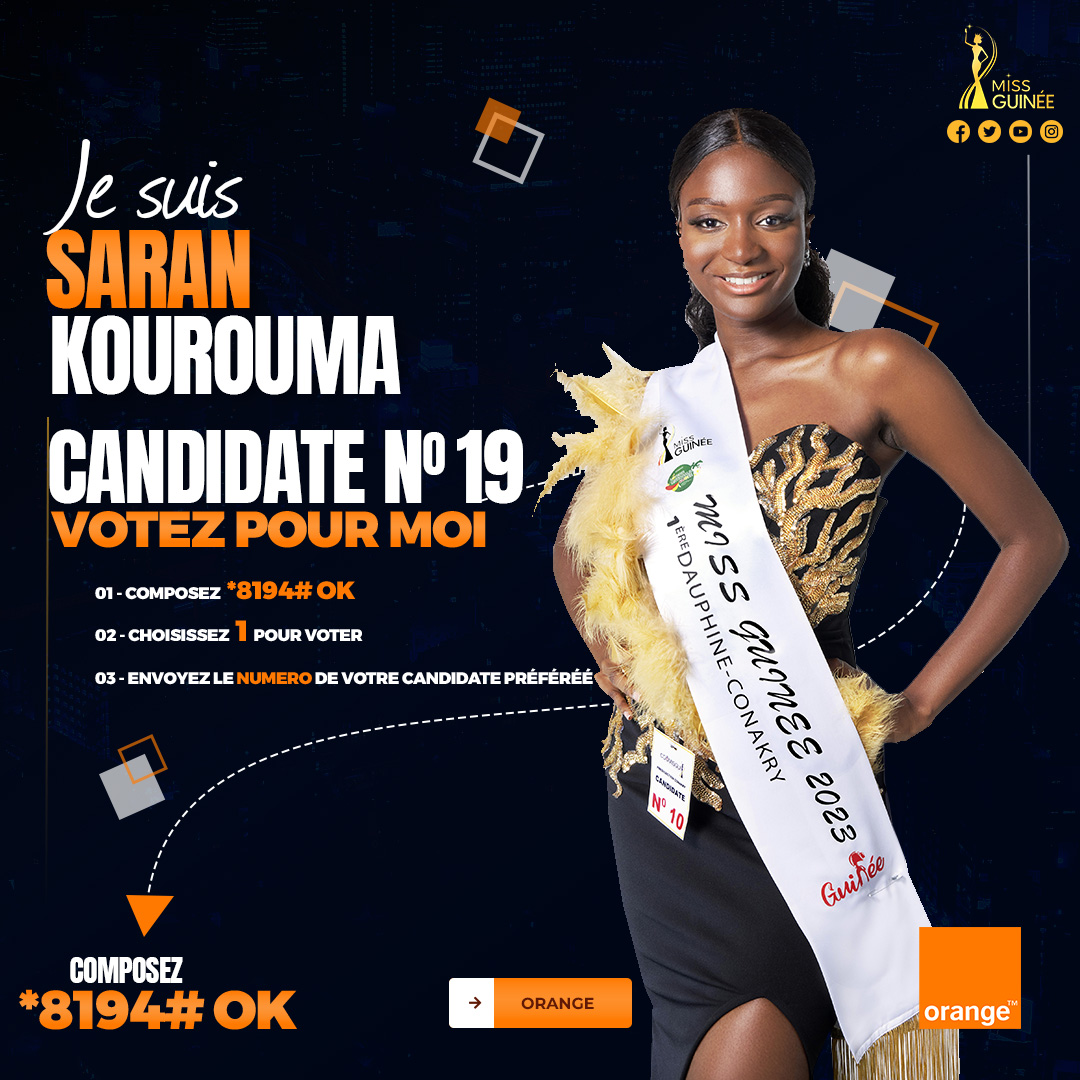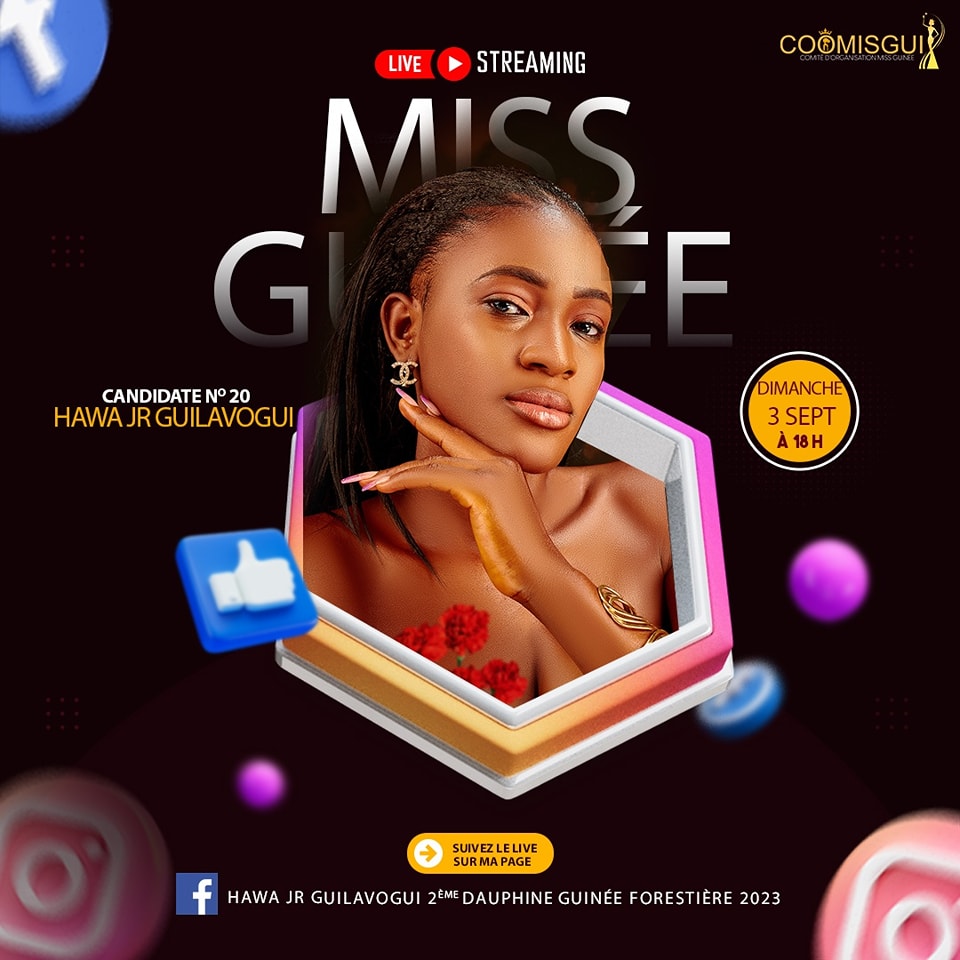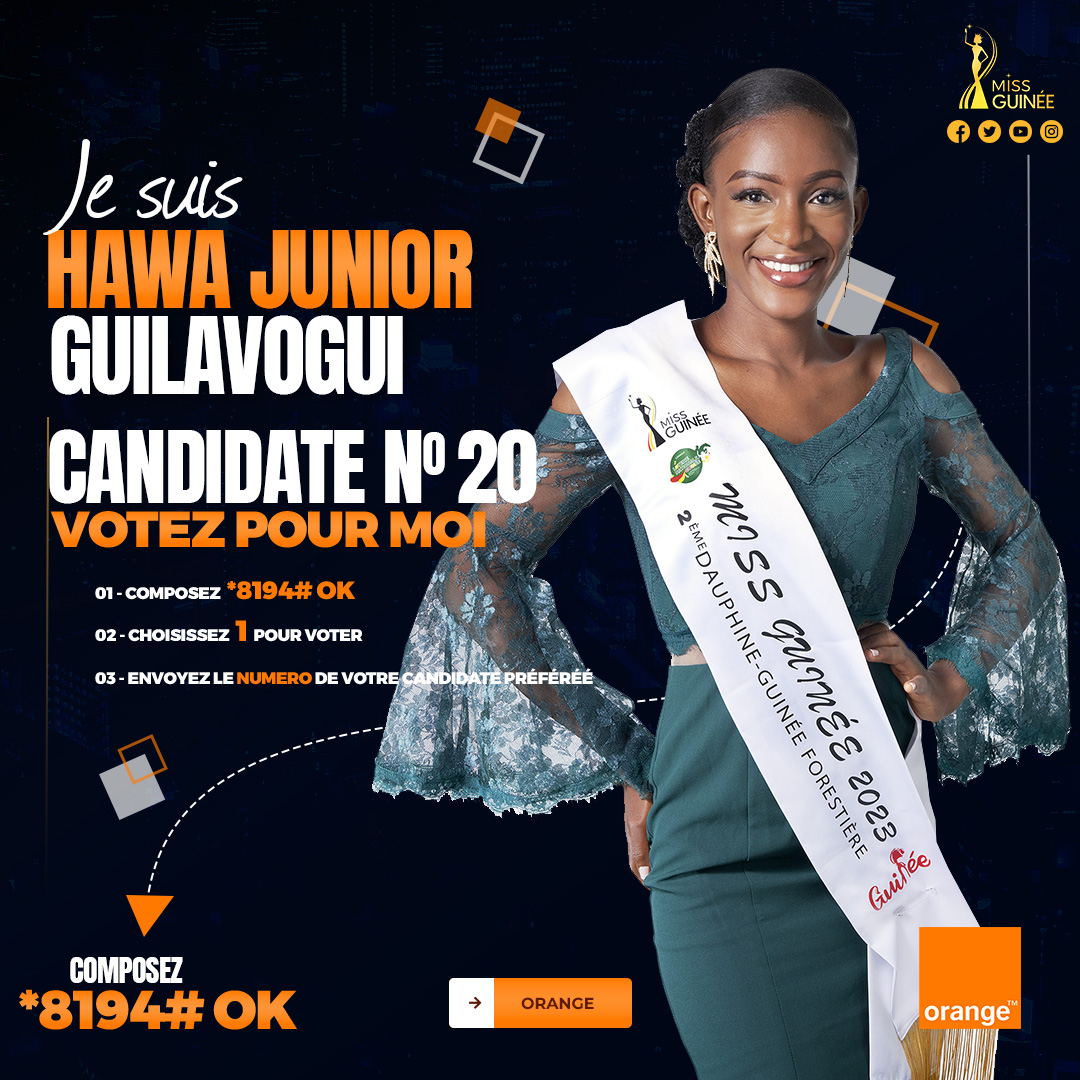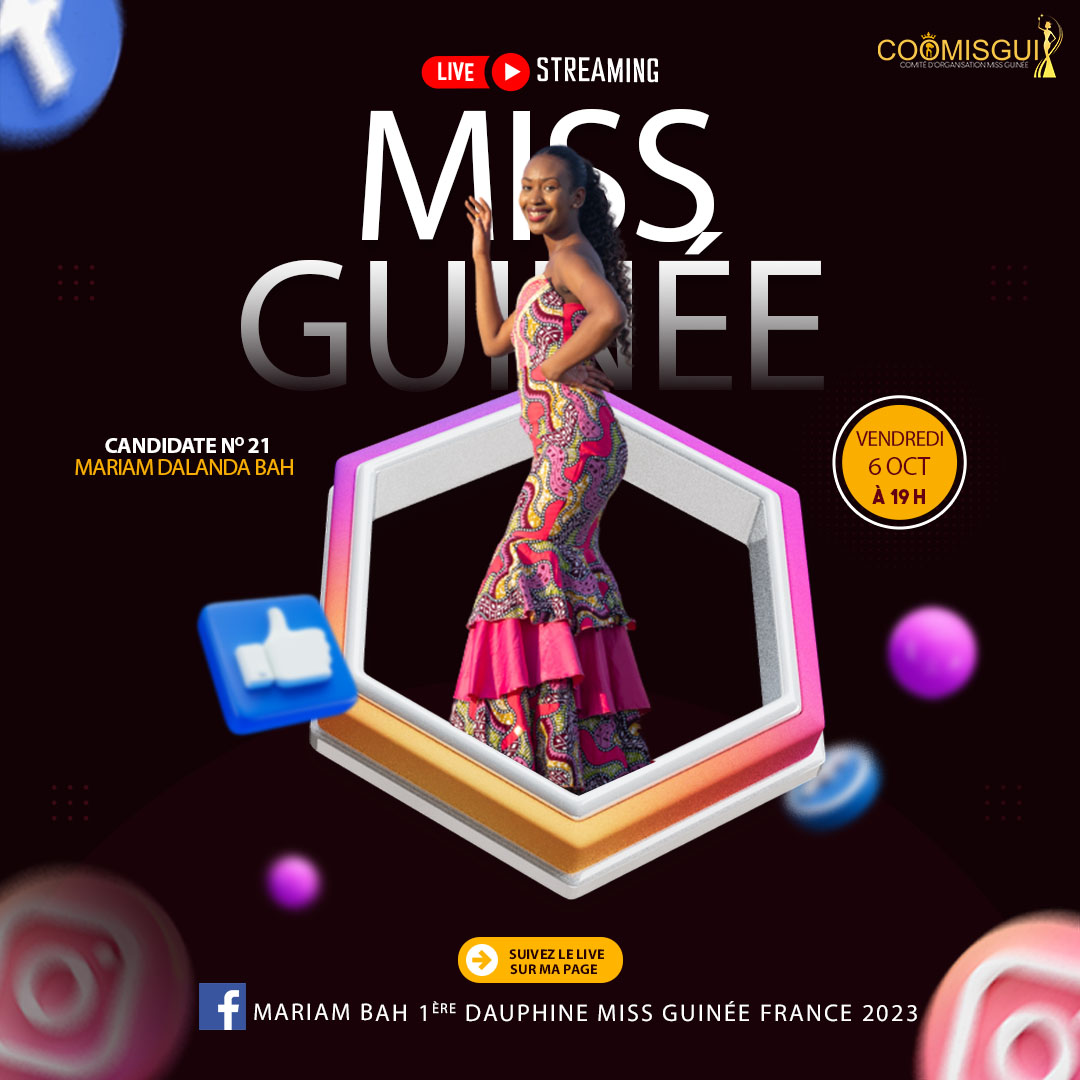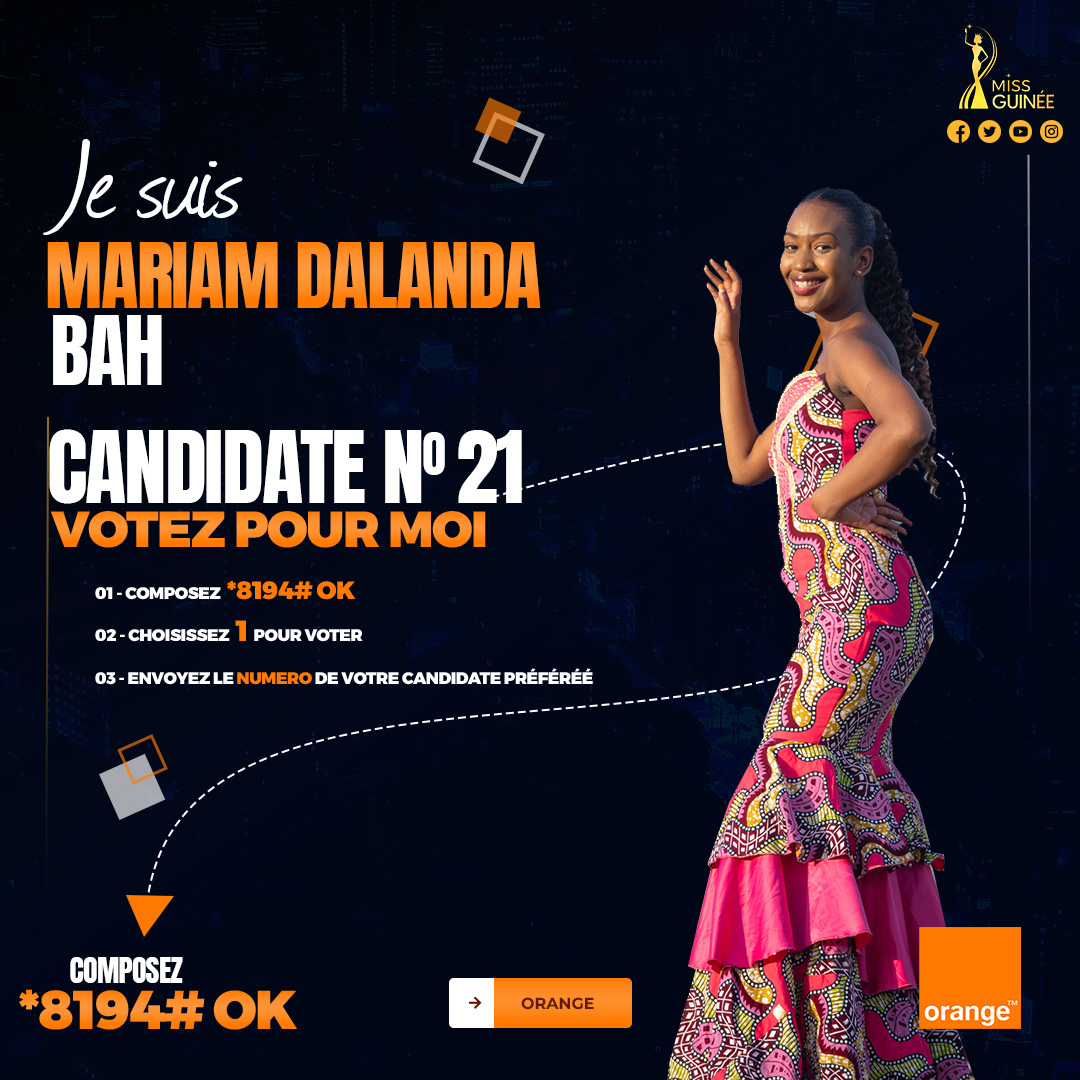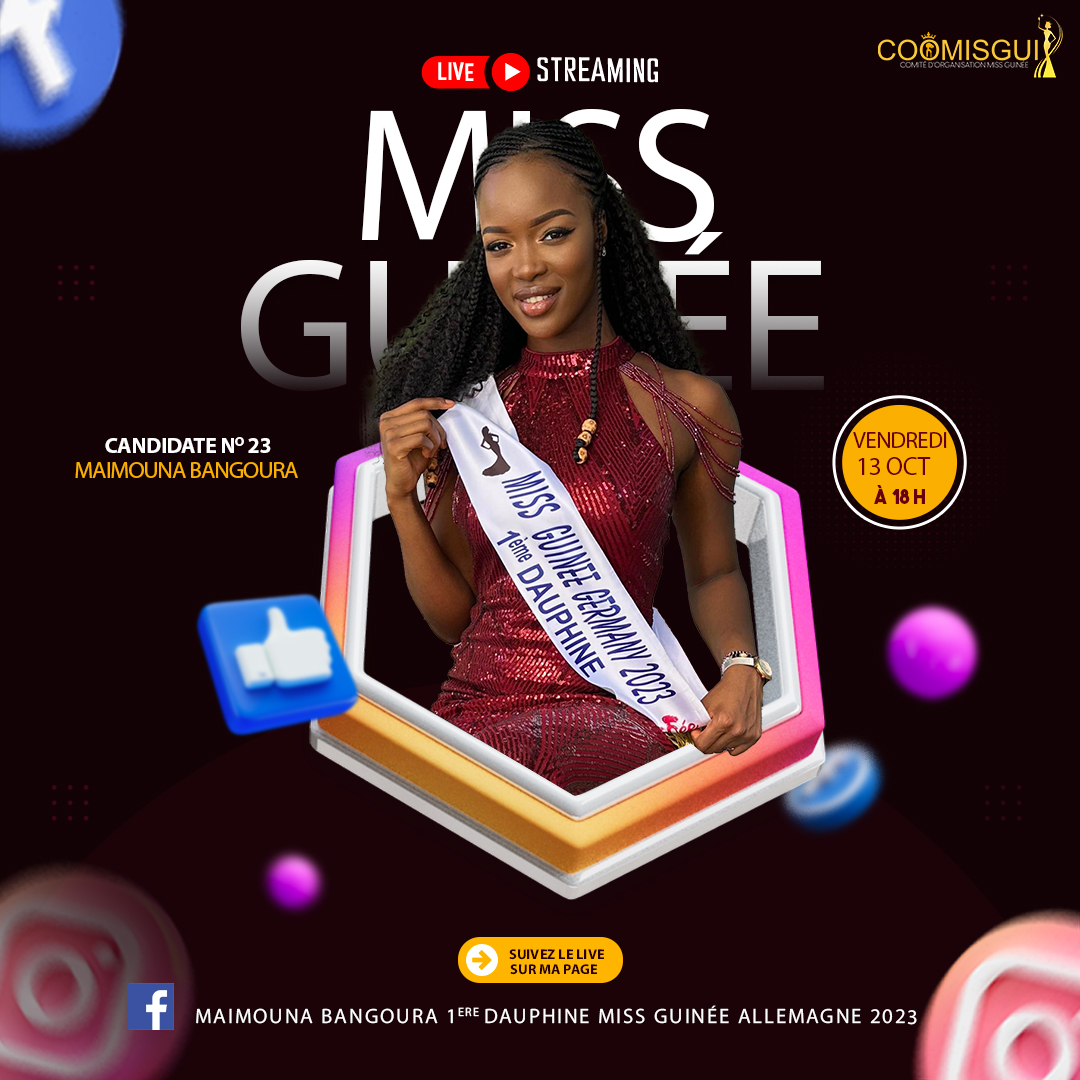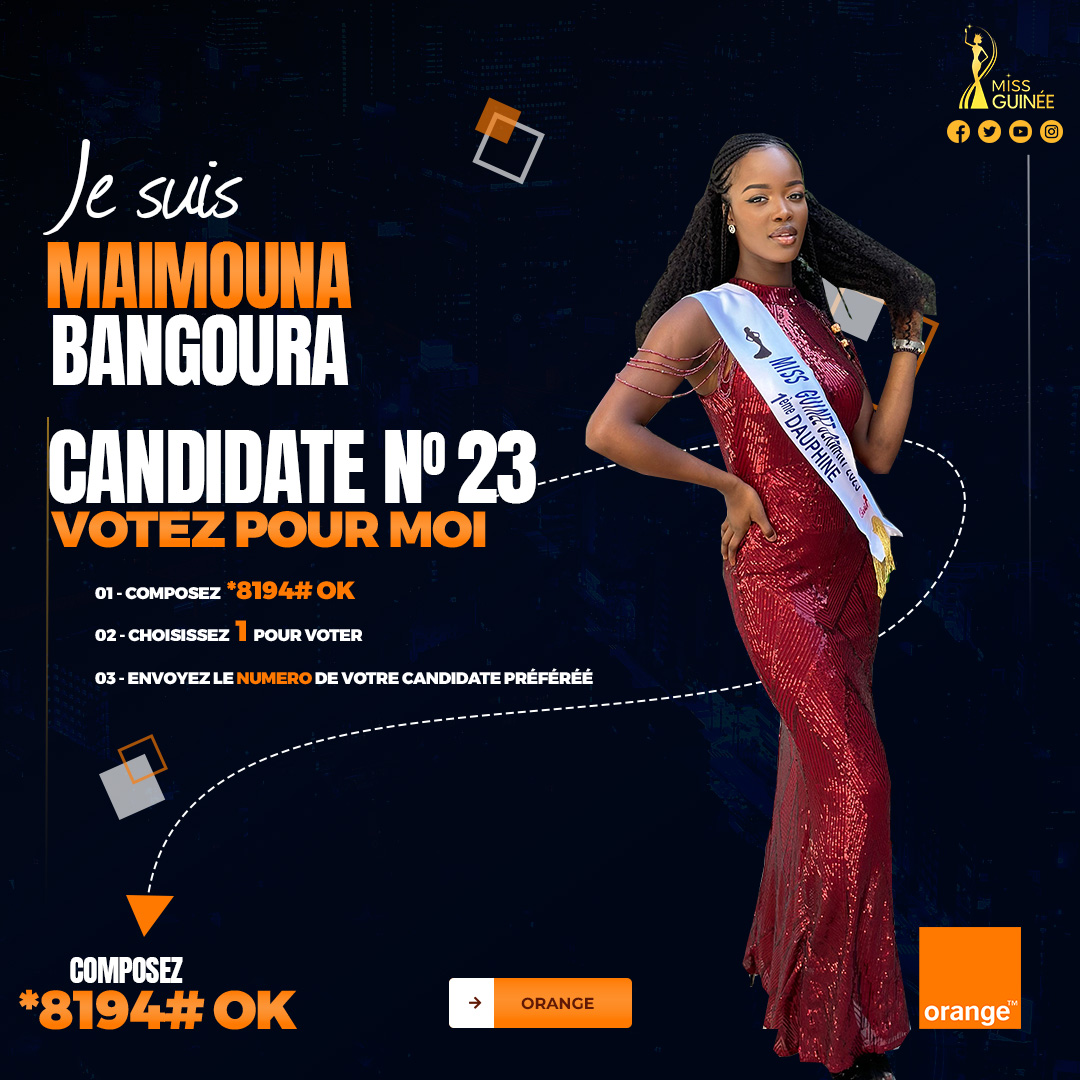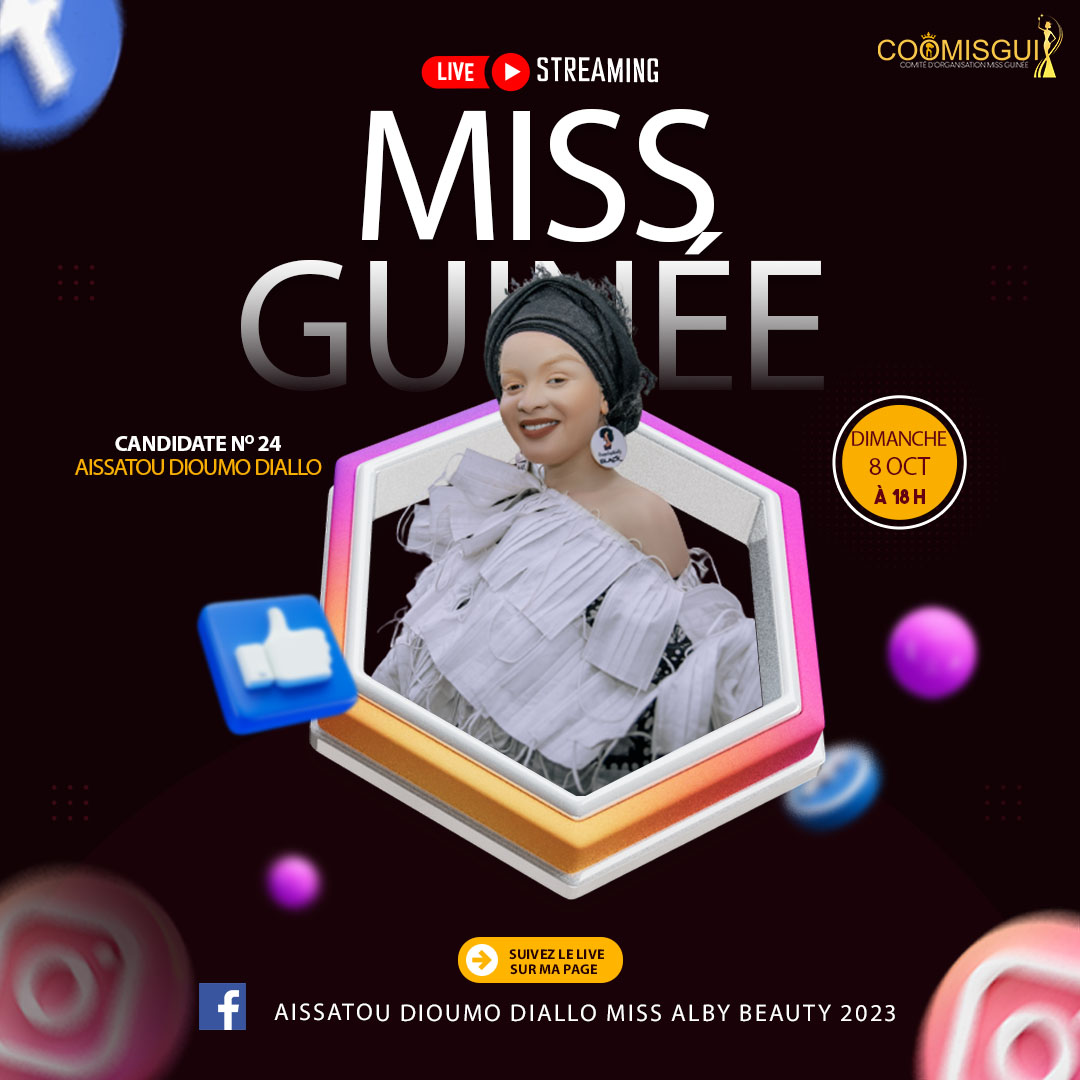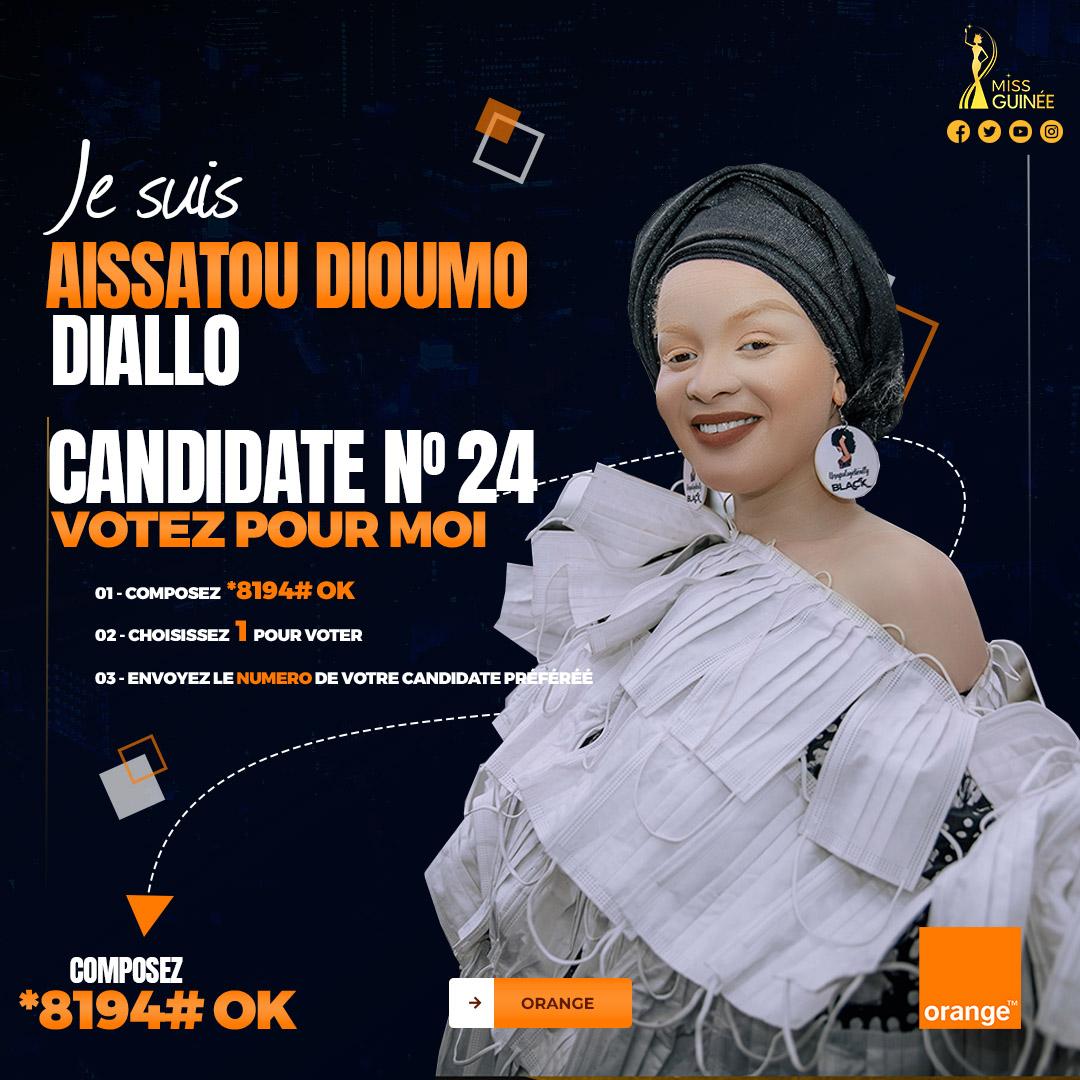 LAURIANE DOUMBOUYA – FIRST LADY OF THE REPUBLIC OF GUINEE – GODMOTHER OF MISS GUINEE 2023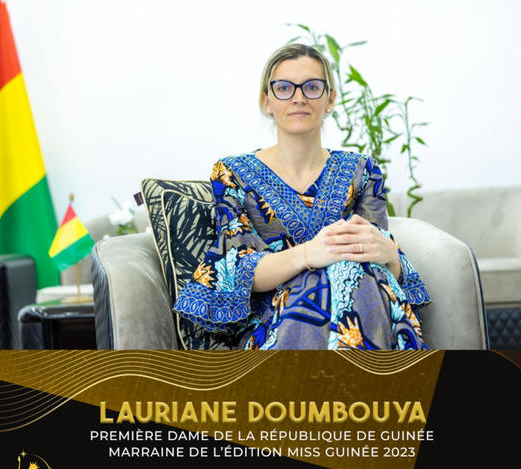 Laurianne Doumbouya, wife of the Head of State, Colonel Mamadi Doumbouya, has been named official godmother of the 2023 edition of MISS GUINEE. The theme of the beauty contest is « Empowering women to combat irregular migration ».
COOMISGUI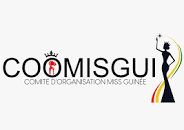 The Miss Guinea Organization Committee (COOMISGUI) officially launched Miss Guinea activities this Saturday, March 11, 2023 which will run from March 10 to June 30, 2023. The new organizing committee of the national beauty contest  »Miss Guinea » abbreviated ; COOMISGUI.
KRAAF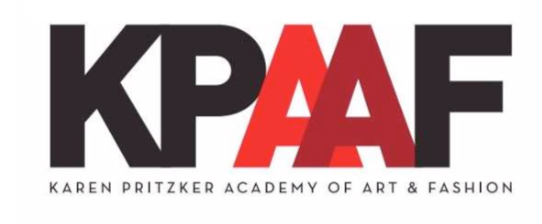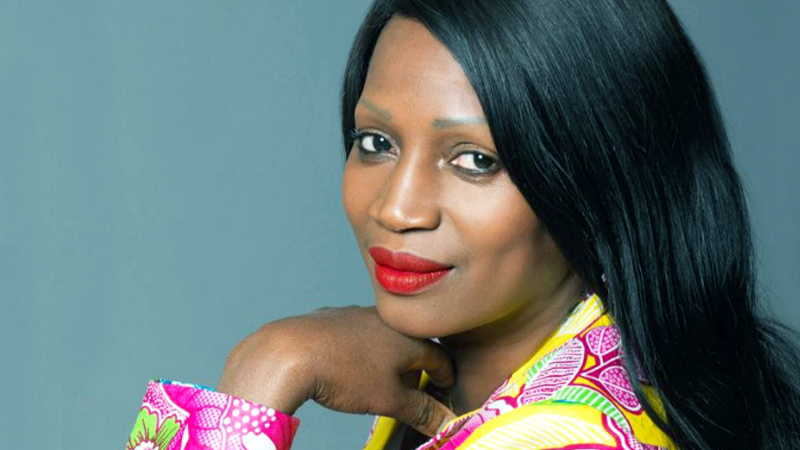 Following the organization of the Miss Guinea beauty contest, KPAAF signed a partnership agreement with the Ministry of Culture, Tourism and Crafts to organize the Beauty Contest for 2023 and 2024. Mrs. Aminata Diallo expressed her dedication to upholding the specifications and promoting Guinea's brand image, providing reassurance to the audience. KPAAF-GUINEE was selected after meeting all the criteria set out in the specifications for organizing the Miss Guinea contest.
KRAAF Contact :

SPONSOR LEADER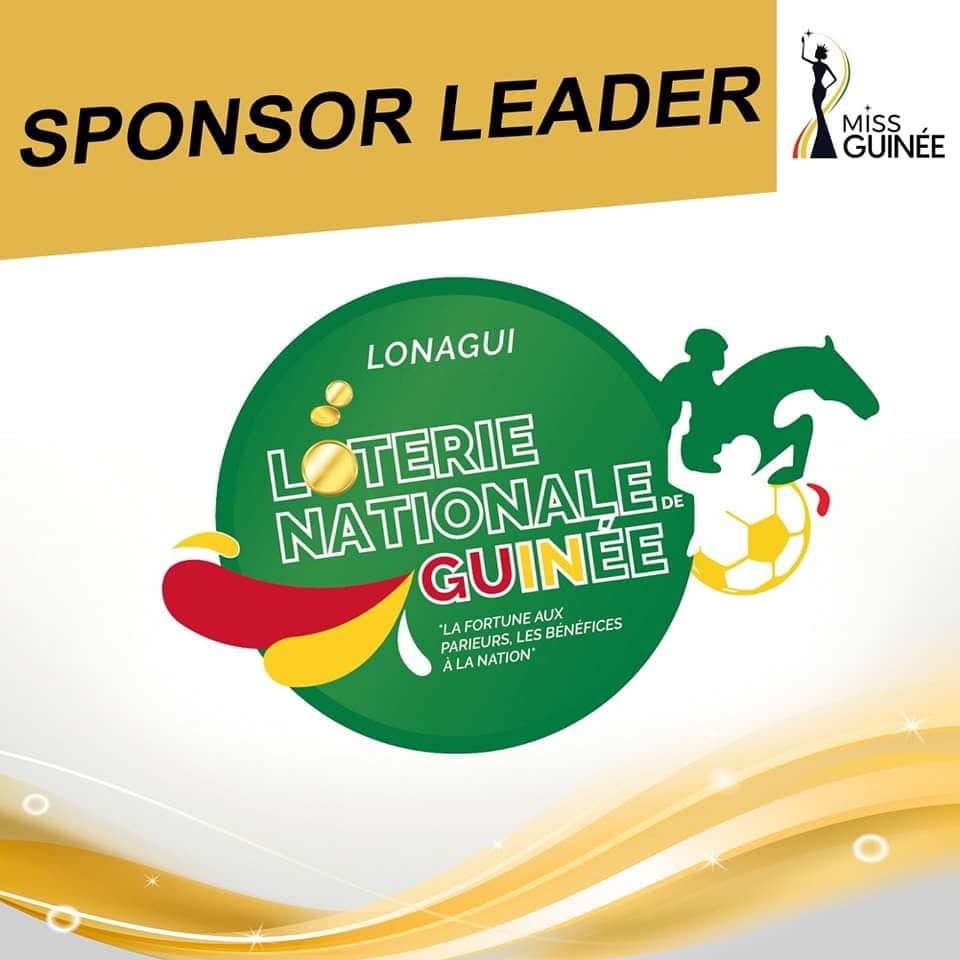 SPONSORS:
ORANGE GUINEE

FODAC
Ministry of Culture, Tourism and Handicrafts Guinea

Minister Alpha Soumah has officially signed an agreement with KPAAF-GUINEE for the organization of the Miss Guinea 2023-2024 contest. The signing ceremony took place on December 12, 2022 in the meeting room of the department in charge of Culture, Tourism and Handicrafts.
Cameraman Team: By Charles Jackotin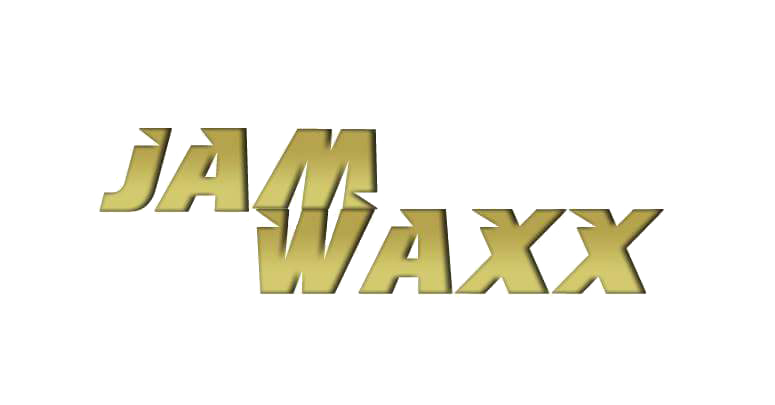 Media Team:
AI FASHIONMAG

By Zou, Katia & Dan NGU – New Media Making Introducing AI FASHION MAG, a groundbreaking fusion of Human Ingenuity & Technological Innovation.
DN-AFRICA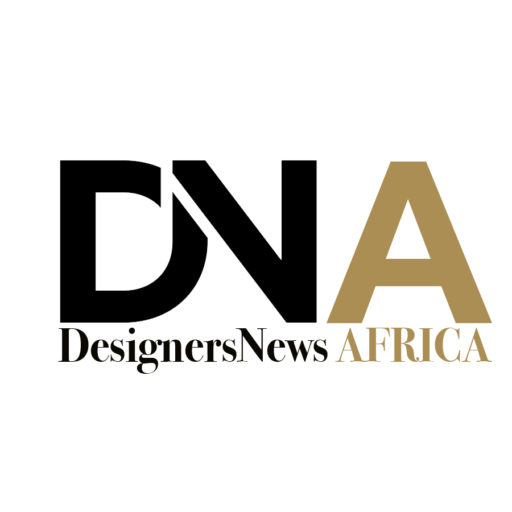 Venue :