Elisabeth Ndala Totally Megalo
Gallery owner and more … This is Art…
« Surprising » is probably the word that best qualifies Eisabeth Ndala. This ex-nuclear buyer decides to tackle everything in 2012 to follow this « voice that comes from within » as she says. This voice is that of the artist Amdy By Fall, met on the island of Gorée 10 years ago had shaken her.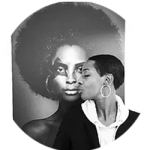 After passing through the box « Master 2 cultural project management » and an internship gallery, she wants to print his mark. Elisabeth Ndala starts opening her first gallery, first at Bagnolet. Her first exhibition, « Des Femmes », immediately gives the tone of the gallantist's state of mind: by choosing two artists of opposite sexes to question women, Elisabeth Ndala adopts a bold bill.
Totally Megalo: a philosophy, values
#TOTALLY MEGALO is a multi-faceted experience. It takes off first with the unifying exhibition « Elisabeth Ndala is #TOTALLYMEGALO« , in which the gallery owner is staged under the eye of several photographers.
Everyone may be #TOTALLYMEGALO, everyone has the right, and even the duty, to accept themselves, to be proud of being oneself.
#TOTALLYMEGALO is the project that proclaims « Assume! »
Be yourself under the eyes of various photographers. Live a unique experience that requires learning to love each other, but also allows you to discover many facets of your own personality to the rhythm of the sessions. It is to wonder about what one agrees to show, #TOTALLYMEGALO, it is to be discovered under the eye of one or more photographers. To go to the meeting of oneself, and to remain « oneself » in as many universes as there are artists.
Exposition  »Elisabeth Ndala is #TOTALLYMEGALO
In the name of art, Elisabeth Ndala, founder of « BAB's Gallery », dares to be the object of attention. Through her project Totally Megalo, she invites each of us to wonder about the way we look at ourselves.
That's why she chose to be the main subject of her new photographic exhibition. with NICOLAS OBERY – MARCELLA MARTIAL – STEPHANE THÉVENON – ERIC CECCARINI – BRICE HARDELIN (jewels: chained wings) – STEVAN LEBRAS – MONIKA NOWAK – METRAZ SEVERINE – EMMANUEL BARROUYER – IHSEN TLILI – SYLVIE MARLETTA – VLADIMIR VATSEV (Shibari: RICHARD LAILLIER) VINET – LEIDYLEI AGGOUN – Guest TANAHE.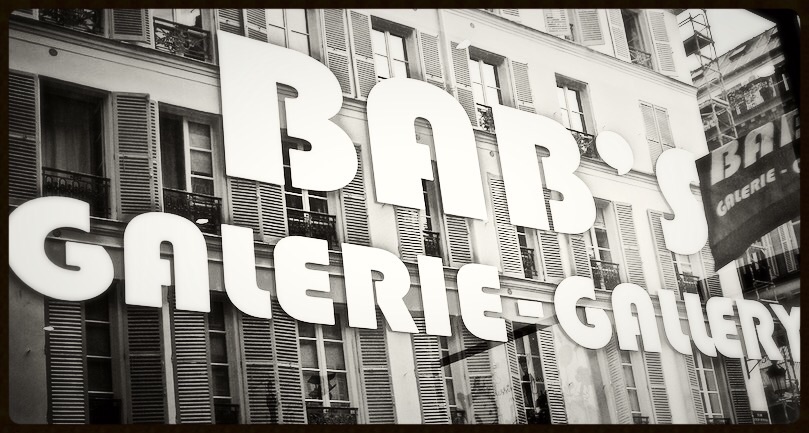 Location : BAB's GALLERY, 27 rue Casimir Perrier, 75007 Paris
Contact : ON APPOINTMENT to 06 52 58 57 42
[stag_map lat= »48.857313″ long= »2.318963″ width= »100% » height= »350px » style= »bright_bubbly » zoom= »15″ type= »roadmap »]
[stag_button url= »https://www.dn-africa.com/about-us/ » style= »black » size= »small » type= »stroke » target= »_self » icon= »info-circle » icon_order= »after »] About us [/stag_button] [stag_button url= »https://www.dn-africa.com/partnerships/ » style= »black » size= »small » type= »stroke » target= »_self » icon= »users » icon_order= »after »] Partners [/stag_button][stag_button url= »https://www.dn-africa.com/africa-fashion-week-calendar/ » style= »black » size= »small » type= »stroke » target= »_self » icon= »calendar-alt » icon_order= »after »] Fashion Calendar [/stag_button] [stag_button url= »https://www.dn-africa.com/fashion-news/ » style= »black » size= »small » type= »stroke » target= »_self » icon= »newspaper » icon_order= »after »] Fashion News [/stag_button] [stag_button url= »https://www.dn-africa.com/fashion-week/ » style= »black » size= »small » type= »stroke » target= »_self » icon= »camera-retro » icon_order= »after »] Fashion Week [/stag_button] [stag_button url= »https://www.dn-africa.com/african-fashion-events/ » style= »black » size= »small » type= »stroke » target= »_self » icon= »eye » icon_order= »after »] Fashion Show [/stag_button] [stag_button url= »https://www.dn-africa.com/african-styles/ » style= »black » size= »small » type= »stroke » target= »_self » icon= »cut » icon_order= »after »] African Styles [/stag_button] [stag_button url= »https://www.dn-africa.com/casting-call-models/ » style= »black » size= »small » type= »stroke » target= »_self » icon= »street-view » icon_order= »after »] Casting models [/stag_button] [stag_button url= »https://www.dn-africa.com/models/ » style= »black » size= »small » type= »stroke » target= »_self » icon= »female » icon_order= »after »] Models [/stag_button] [stag_button url= »https://www.dn-africa.com/video/ » style= »black » size= »small » type= »stroke » target= »_self » icon= »video » icon_order= »after »] Videos [/stag_button]