MARIA BORGES  TOP MODEL International from ANGOLA
Among the 50 most influential people in Africa
MARIA BORGES
According to « JEUNE AFRIQUE », the Angolan model is among the 50 most influential people on the continent.
Also the highest paid African model in the world.
SUCCESS STORY IN THE WORLD OF FASHION MADE WITH VICTORIA SECRET AND L'OREAL PARIS
The African newspaper highlighted the history of Top model and praised its achievements in world fashion such as consecutive five-year performances at the Victorias Secrets show, the exclusive contract with the most consumed cosmetics brand in the world, L'Oréal and also its popularity in social networks.
GLOBAL BRAND AMBASSADOR FOR L'OREAL
As the Global Brand Ambassador for L'Oréal Paris and a constant presence for the Victoria's Secret fashion show this Angolan beauty has maintained a powerful roster of clients working with Carolina Herrera, Gap, Sephora, and Brandon Maxwell this year. It doesn't hurt that top magazines like Elle and Self Service have been drawn to her infectious smile and statuesque frame.
« It was a very good surprise, I'm very happy for this recognition. I know that I have not yet done half of what I intend to do in fashion, but I am pleased to be representing my country (Angola) and deserve this recognition in Africa, « said the model.
Maria Borges reached the peak of success in world fashion and is considered the most international Angolan model of all time. Last year, it was considered the highest paid African model in the world.
MARIA BORGES WILL FOR 2018
« I hope to continue to do my best and inspire other young women who intend to pursue this career. I want to be able to show them that everything is possible if we do our work seriously, with passion and a lot of firmness, « added the model who is preparing to visit Angola and Cape Verde before even going to Cannes 2018.
MARIA BORGES AGENCIES
New York          IMG
Paris                  IMG Paris
Milan                 IMG Milano
London              IMG London
Cape Town       20 Model Management
Hamburg         Mega Model Agency
Lisboa               We Are Models
Los Angeles      IMG Los Angeles
Stockholm        MP Stockholm
Sydney              IMG Australia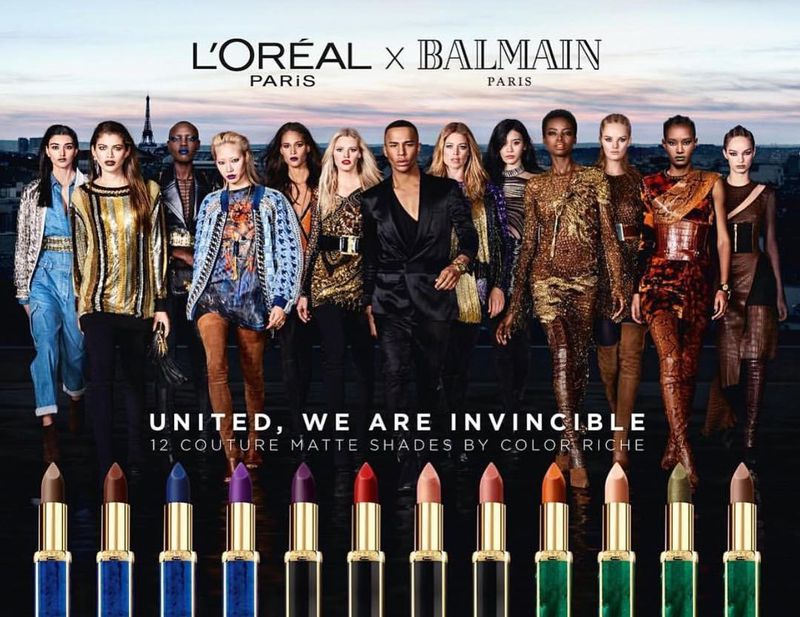 All people in this campaign:
Olivier Rousteing – Designer
Nico Bustos – Photographer
Olivier Rousteing – Creative Director
Stephane Lancien – Hair Stylist
Val Garland – Makeup Artist
Alexina Graham – Model
Cindy Bruna – Model
Doutzen Kroes – Model
Grace Bol – Model
Lara Stone – Model
Luma Grothe – Model
Maria Borges – Model
Ming Xi – Model
Neelam Gill – Model
Soo Joo Park – Model
Valentina Sampaio – Model
Ysaunny Brito – Model
READ MY LIPS starring Maria Borges. #BALMAINxLOREAL lipsticks capsule collection available worldwide now.#UNITEDINVINCIBLE

Publiée par Balmain sur Mardi 3 octobre 2017
READ MY LIPS starring Maria Borges. #BALMAINxLOREAL lipsticks capsule collection available worldwide now. #UNITEDINVINCIBLE – Publiée par Balmain sur Mardi 3 octobre 2017
[stag_map lat= »-8.815098″ long= »13.236049″ width= »100% » height= »350px » style= »bright_bubbly » zoom= »15″ type= »roadmap »]