Gareth Pugh British Fashion Designer
London Fashion Week – RTW SS19
British fashion designer Gareth Pugh takes inspiration from society's outcasts with his latest collection, which he describes as « uncompromising, anarchic and fiercely confrontational ».

Pugh's Spring Summer 2019 collection, presented at the Old Selfridges Hotel during London Fashion Week, features a « riot of print and colour » with geometrically patterned morph suits, exaggerated tailoring and paramilitary boots.
The designer dedicated the show to his friend and mentor, stylist and punk icon Judy Blame, who passed away in February.
« Judy was uncompromising, ungovernable and fiercely anti-establishment. He was a creative extremist, » said Pugh.
« He came up in the 1980s and 1990s, where much of culture was moving toward the shallow and the acquisitive. Dumbed-down, debased and dissociated from its primary purpose: creative expression, » he continued. « Judy was a counterpoint to that. »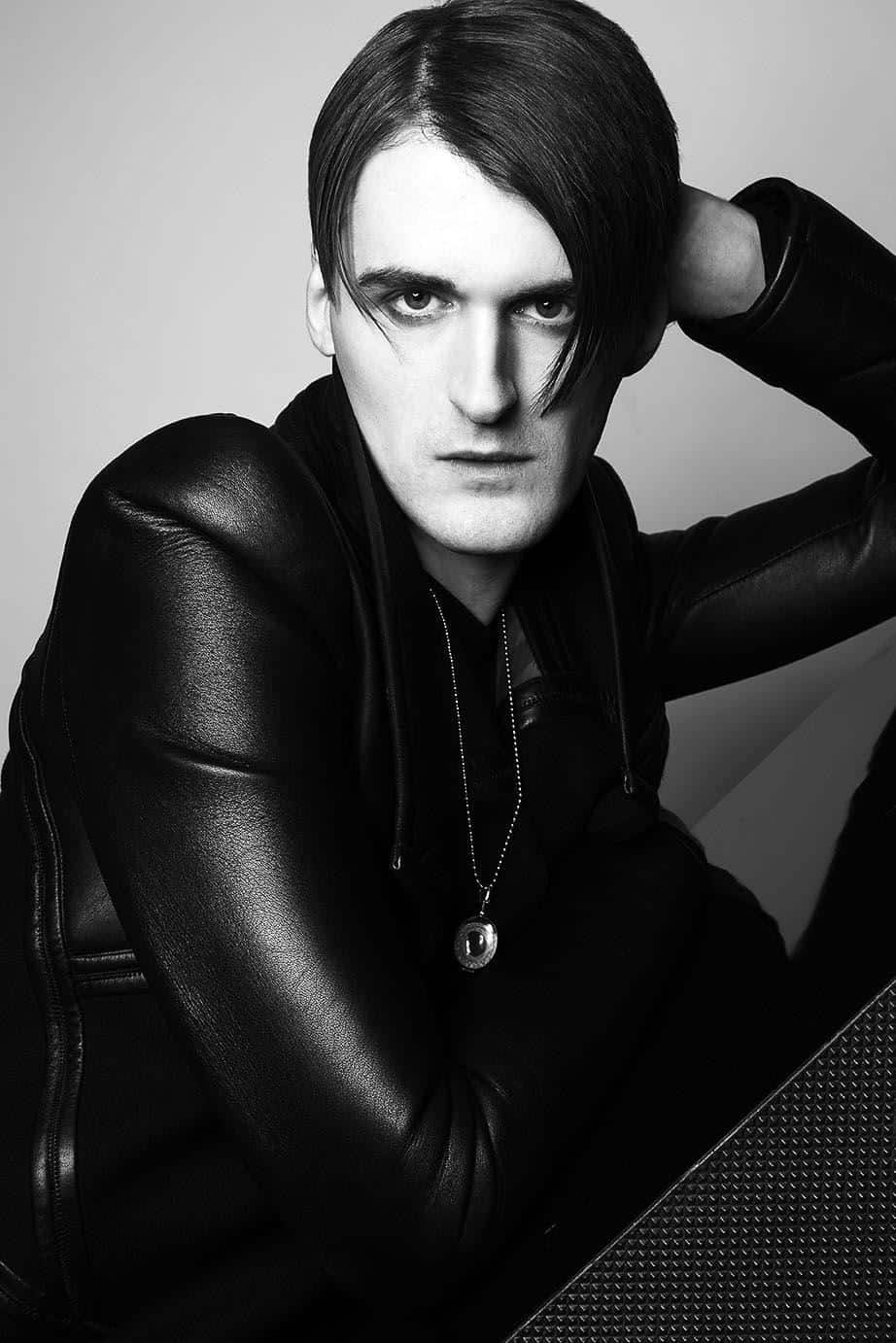 London Fashion Week – RTW SS19
The house Gareth Pugh presented its new spring-summer 2019 collection during the Fashion Week ready-to-wear in London. Discover all the looks of the show.
London Fashion Week – RTW SS19 Look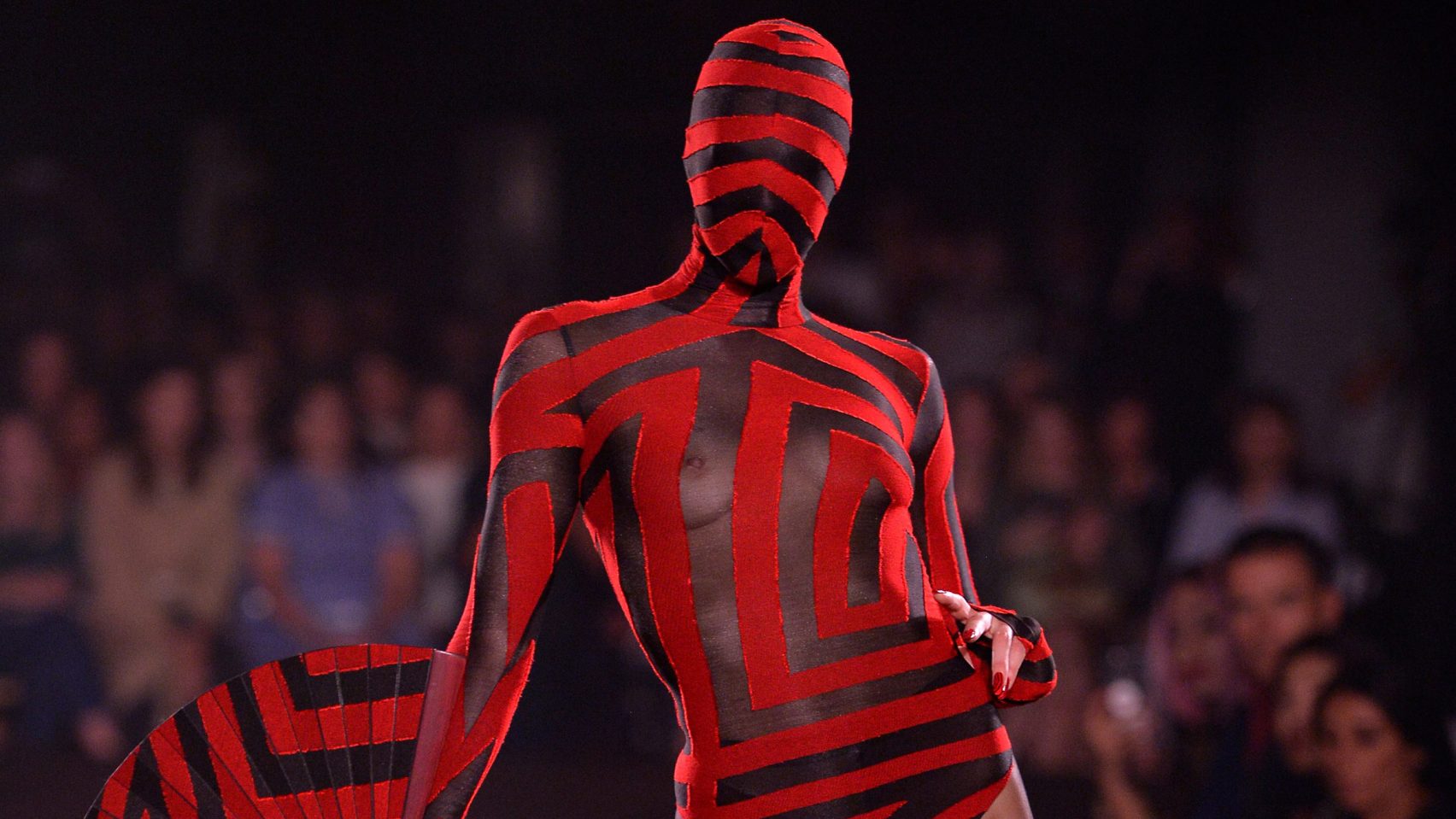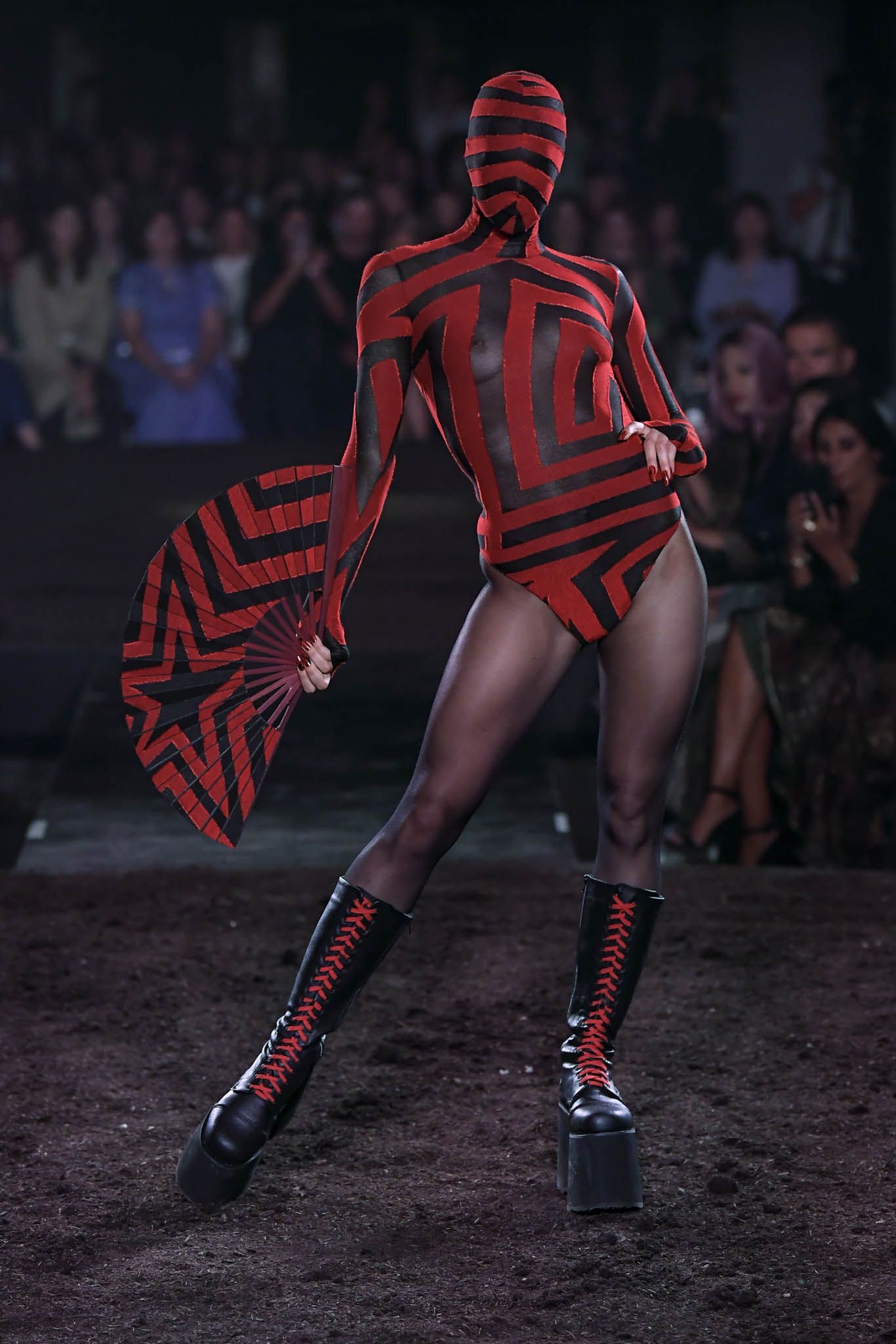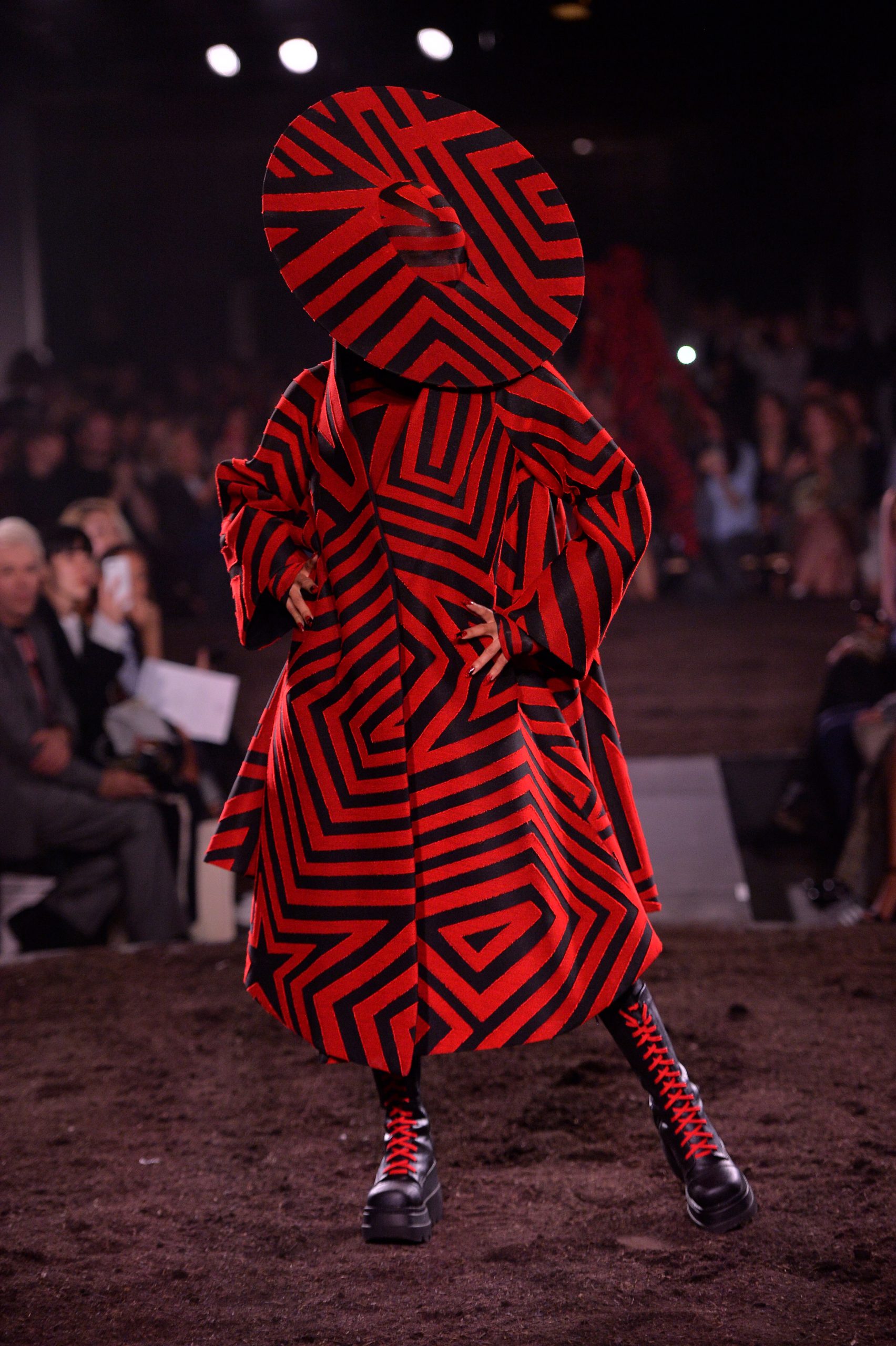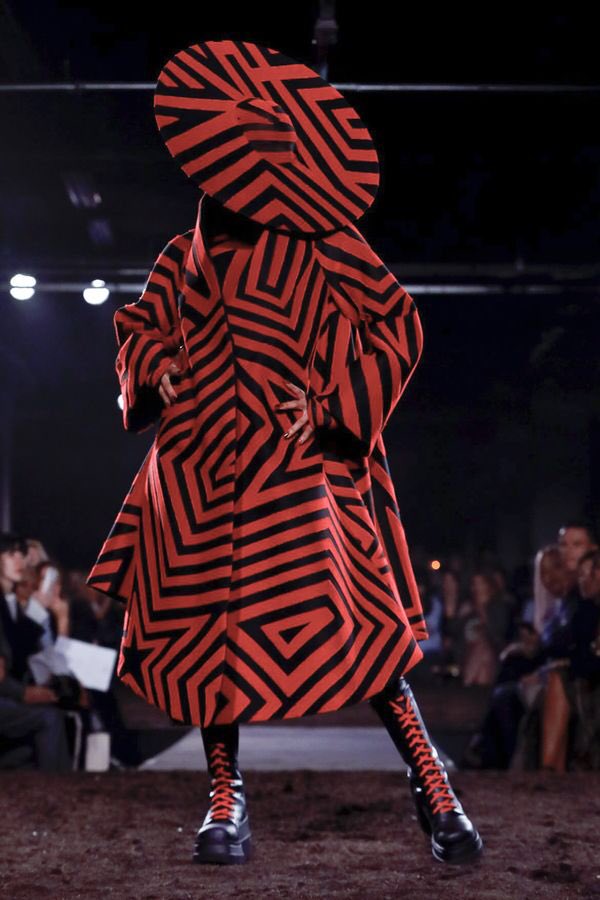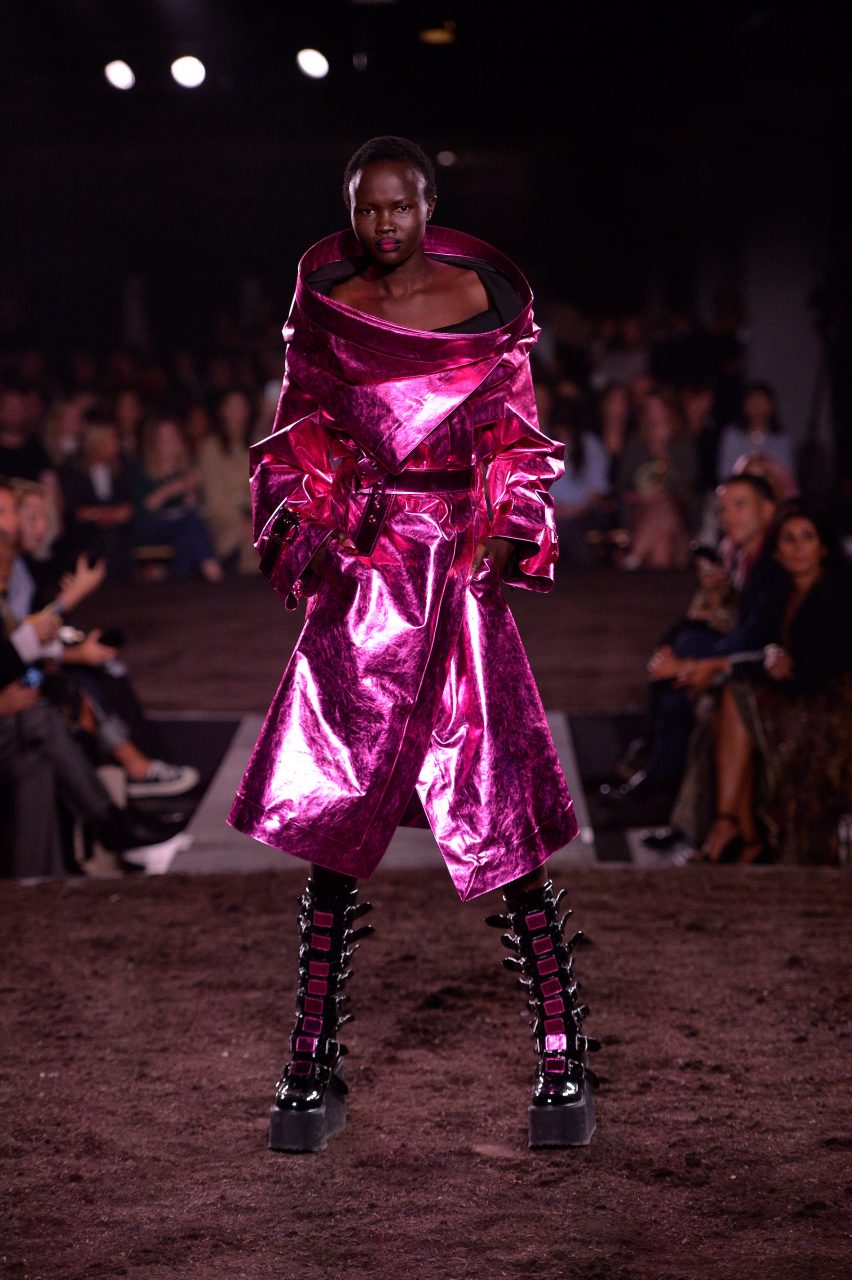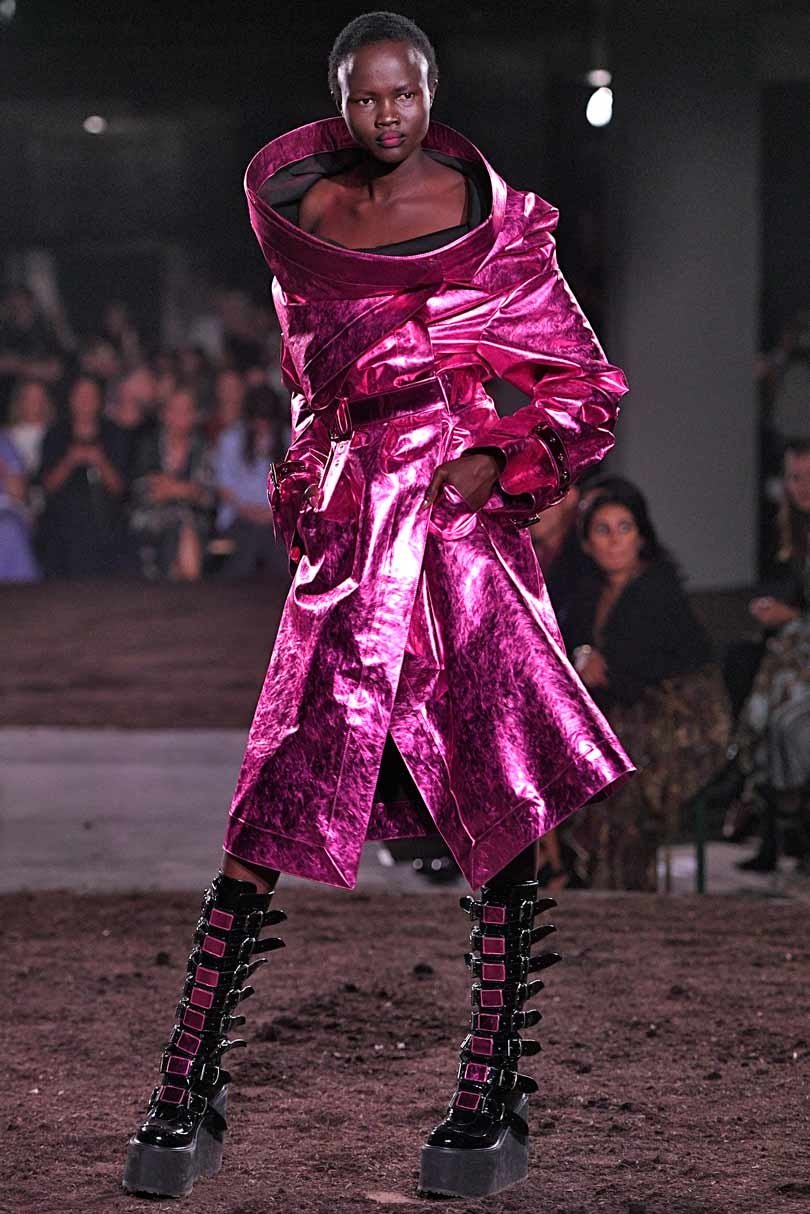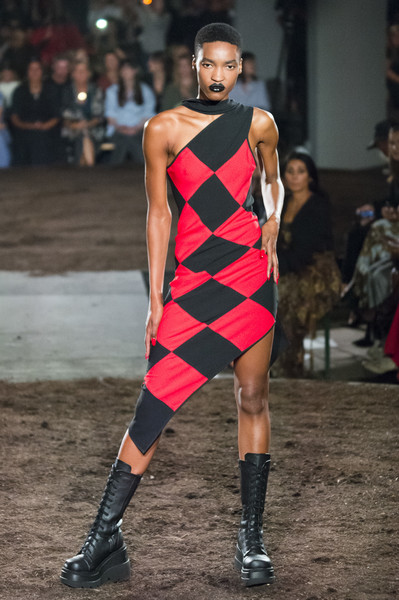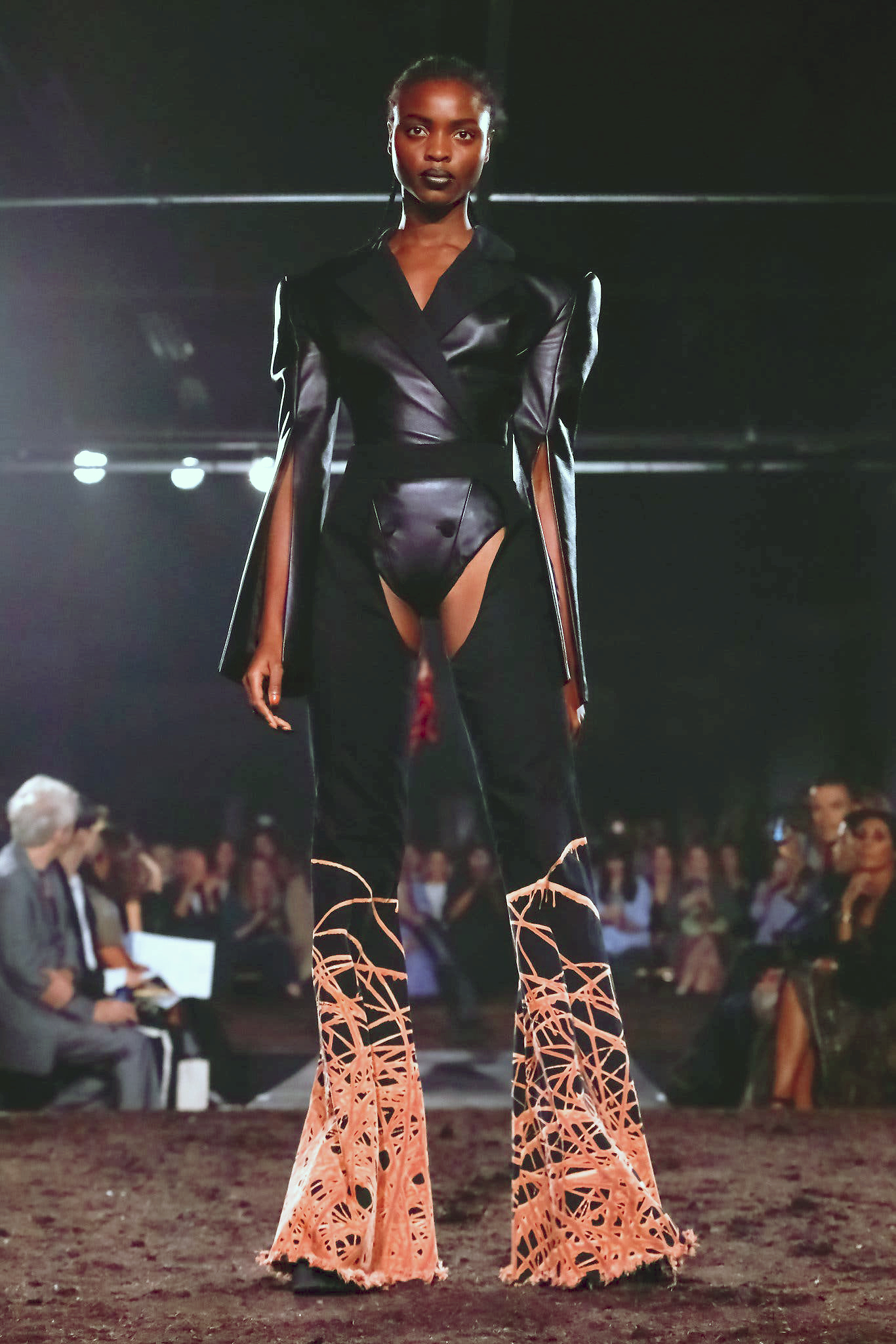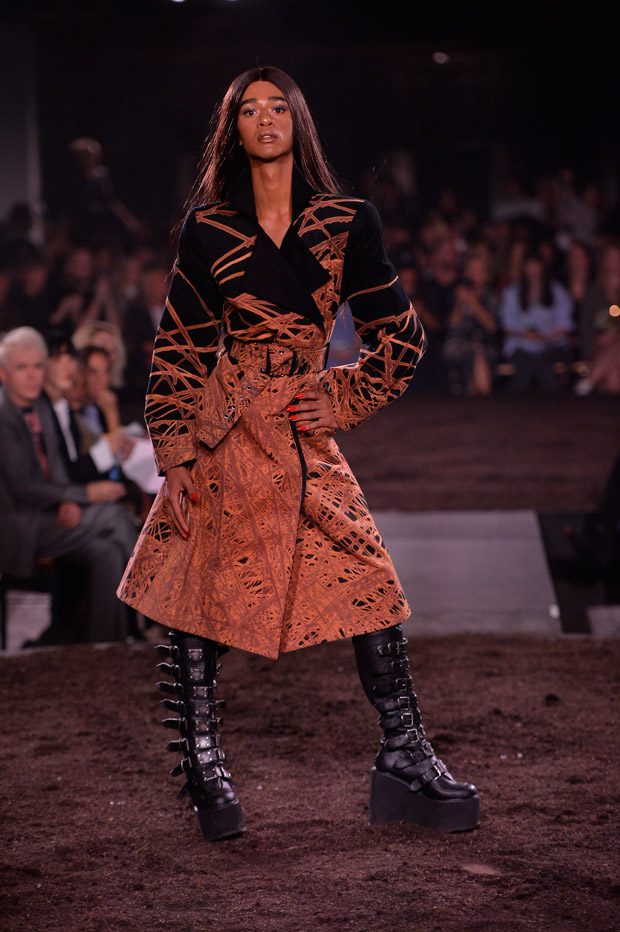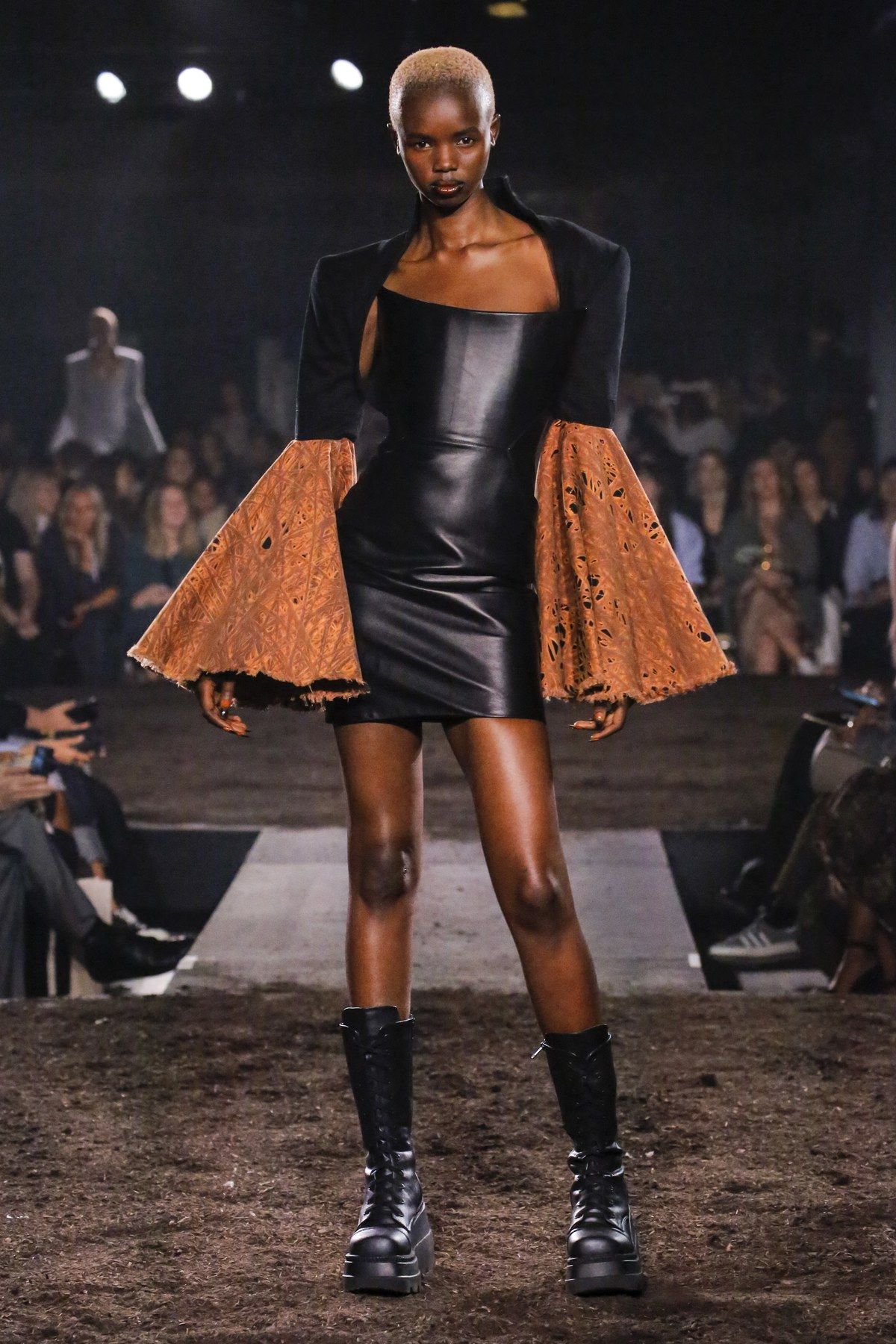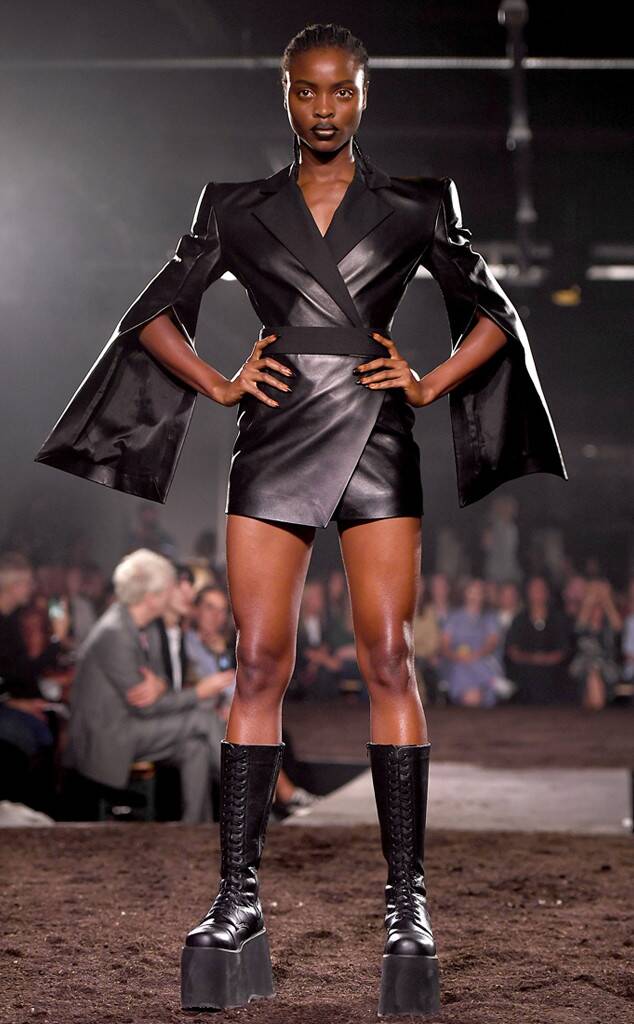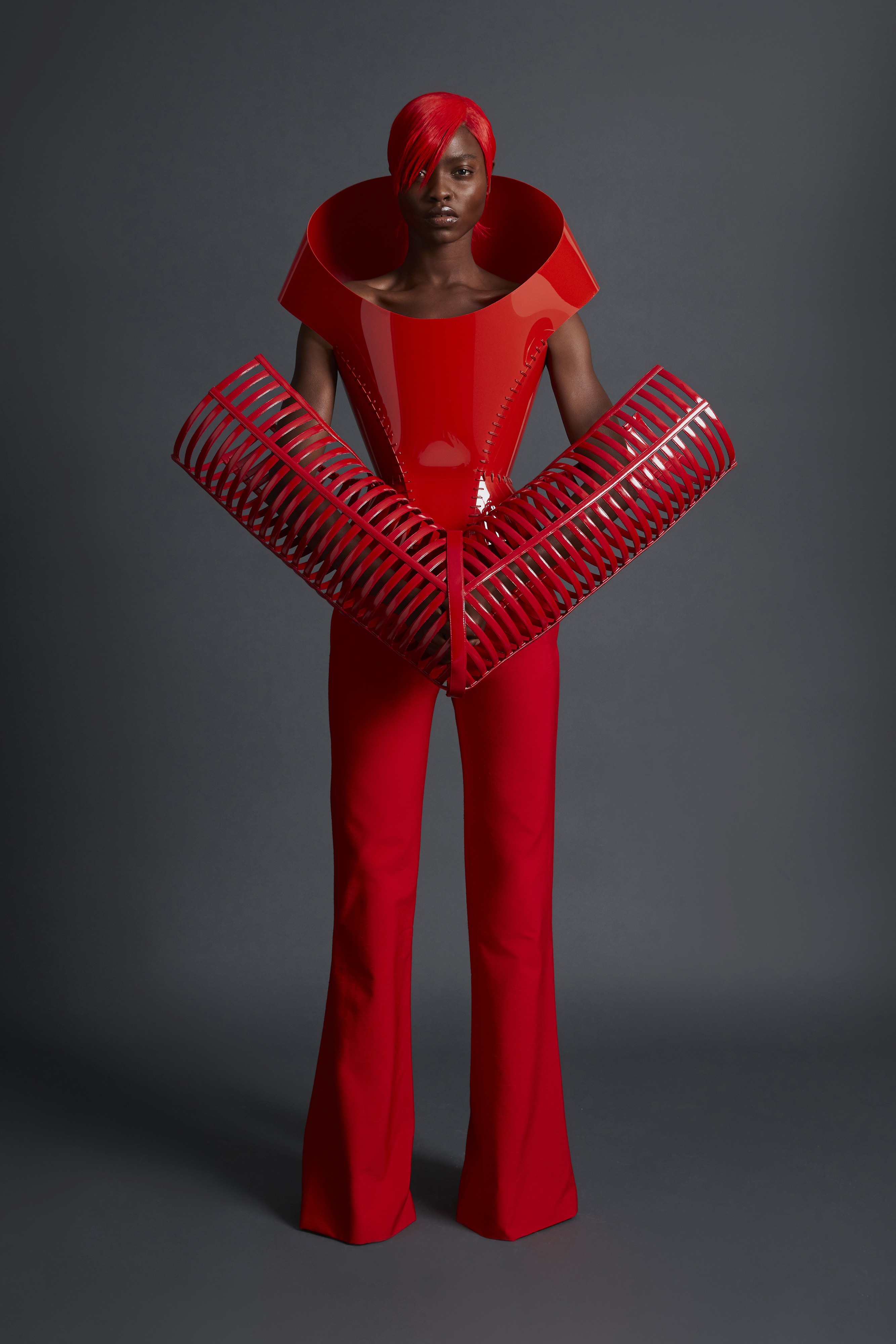 Gareth Pugh Outlet
THE LIGHTER
26, avenue des Champs Elysées
75008 Paris
+33 (0) 1 45 62 12 32
THE LIGHTER
10, rue Boissy d'Anglas
75008 Paris
+33 (0) 1 53 43 80 12
INTERNATIONAL
I.T Pacific Place
Store 252, L2
88 Queensway
Hong Kong
+852 2918-0667
BROWNS
6C Sloane Street
London SW1X 9LE
+44 20 7514 0040
DOVER STREET MARKET
17-18 Dover Street
London W1S 4LT
+44 20 7518 0680
NEW YORK
BARNEYS
660 Madison Avenue
New York NY 10065
+1 212 826 8900
SEVEN NEW YORK
110 Mercer Street
New York NY 10012
+1 646 654 0156
BERGDORF GOODMAN
754 Fifth Avenue
New York, NY 10019
+1 800 558 1855