MANISH ARORA FW 2019 PFW Paris Women 19
Collection Finally Normal People
Date : Feb 28th 2019
Look : 36
Location : The American Cathedral  in Paris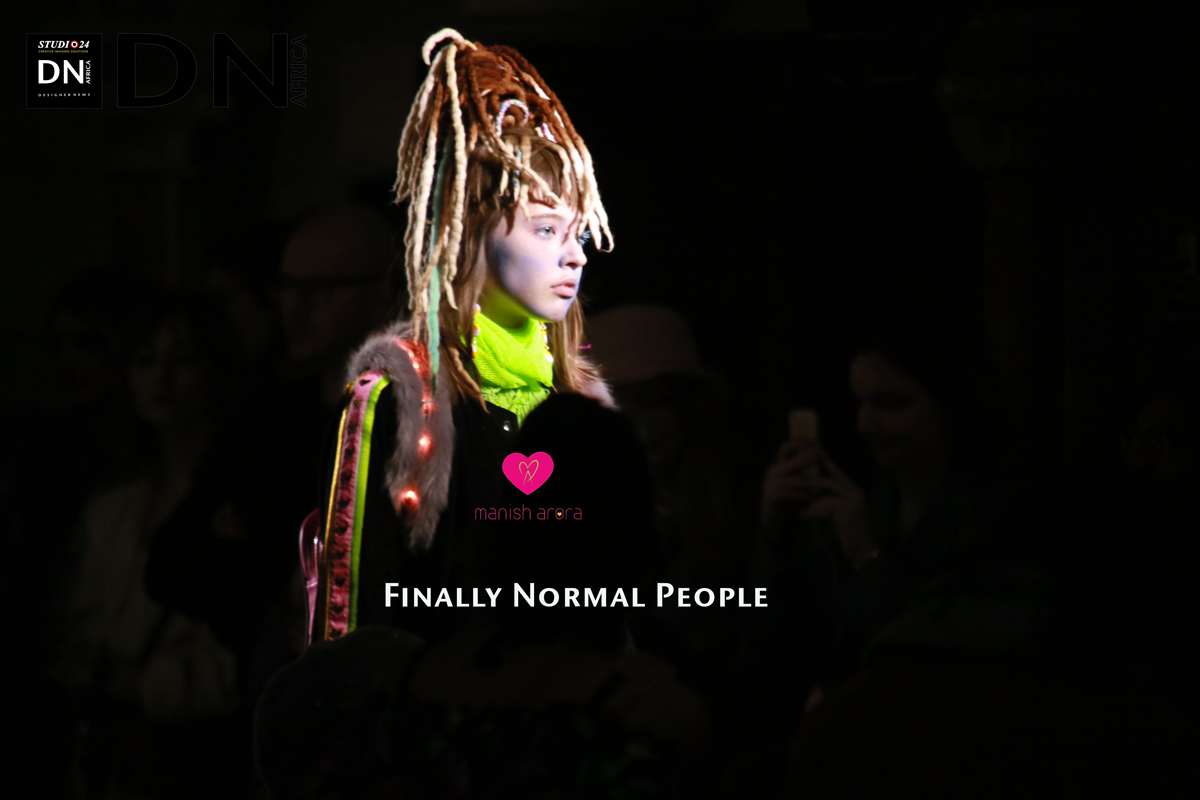 Manish Arora (Hindi:मनीष अरोरा) (Punjabi: ਮਨੀਸ਼ ਅਰੋੜਾ) is an Indian fashion designer based in New Delhi.
In early 2011, he was appointed creative director of the womenswear collection of the French fashion house Paco Rabanne,although he left the company in May 2012.
Born and brought up in Mumbai, Manish was studying to graduate in Commerce, when he decided to change his career path and applied for the National Institute of Fashion Technology in New Delhi. He graduated in 1994 after winning the Best Student Award.
MANISH ARORA : Collection Finally Normal People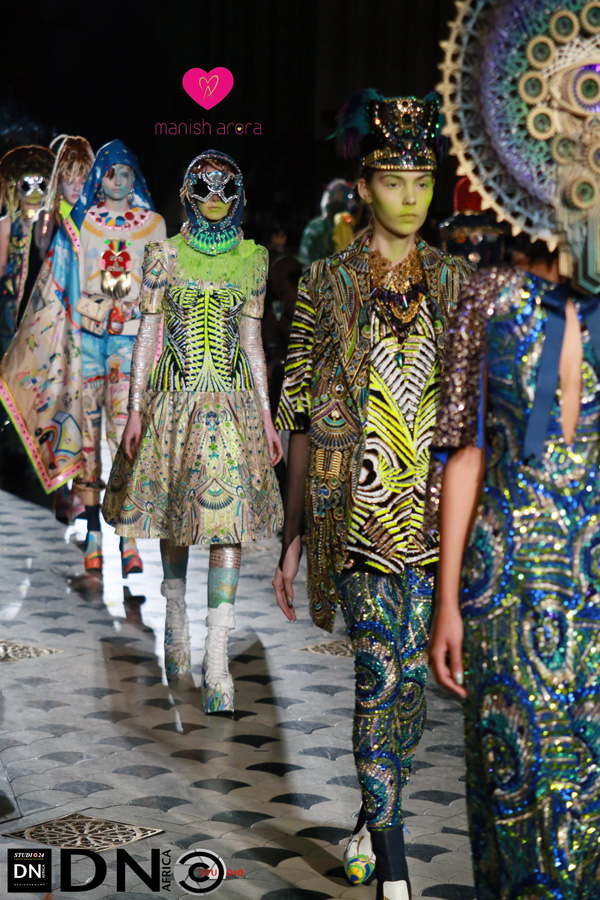 This collection is a Festival Fever comprises a Mothley Cru of Mad Max bohemians straight out of a Dystopian Future.
Shielded by jewel-encrusted reflective visors, apocalyptic androids sweep throught dusty desert landscapes.
An Aora vision of Armageddon remain an upbeat experience of rose coloured hues, sunset oranges and punchy fluoros.
Inspiring messages of affirmation emblazon fun-fur sweatshirts.
Modern day hippies in classic indigo denim, patch-worked with slogan and teamed with 70s psychedelic florals.
Far-flung travellers have gathered into a world tribe – a fusion of Navaho, Indian, Tribal and Americana.
Country and western embellishment and fringes are paired with Native American feathers and peacock prints.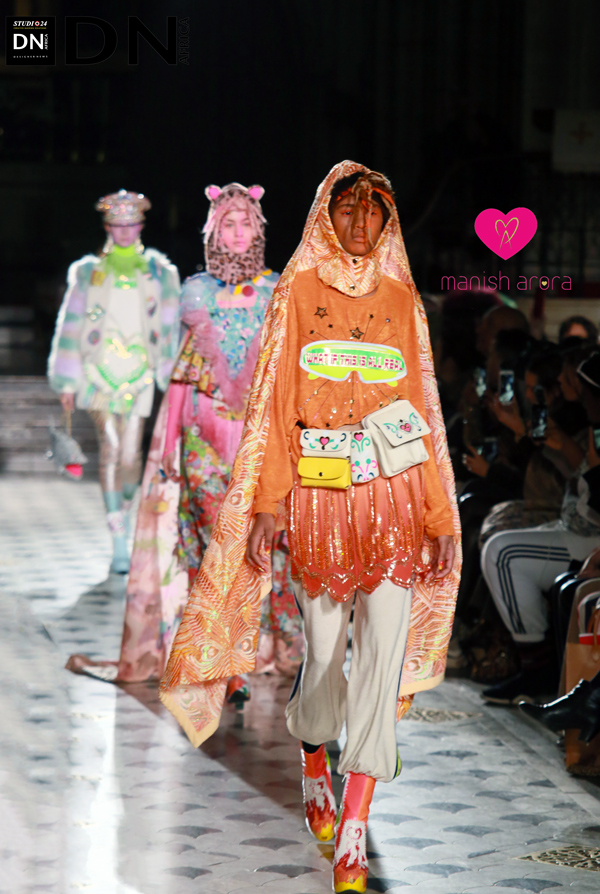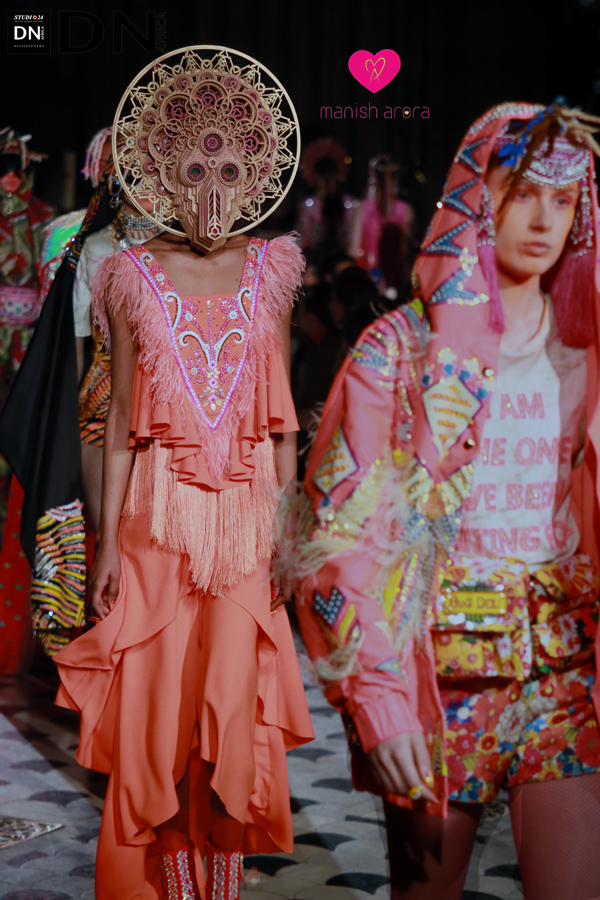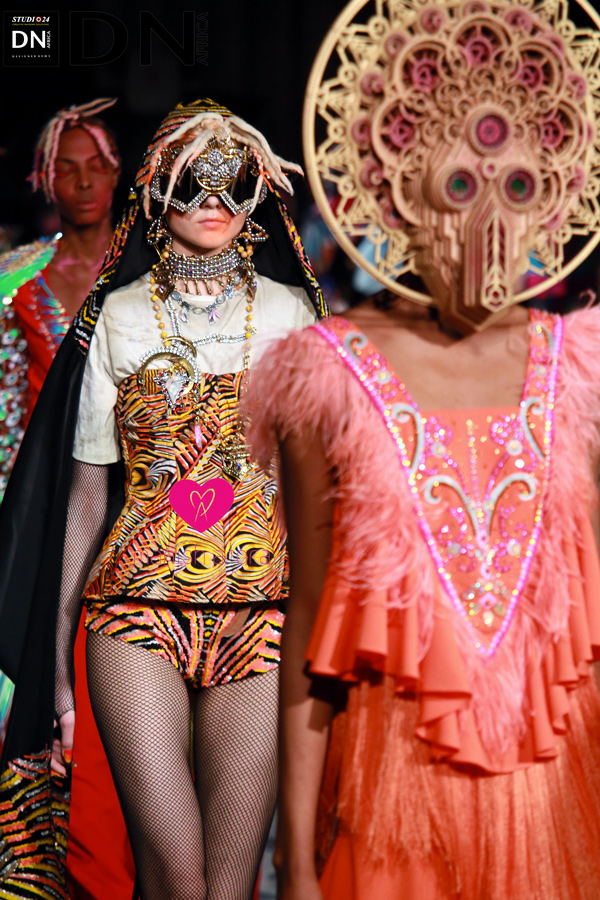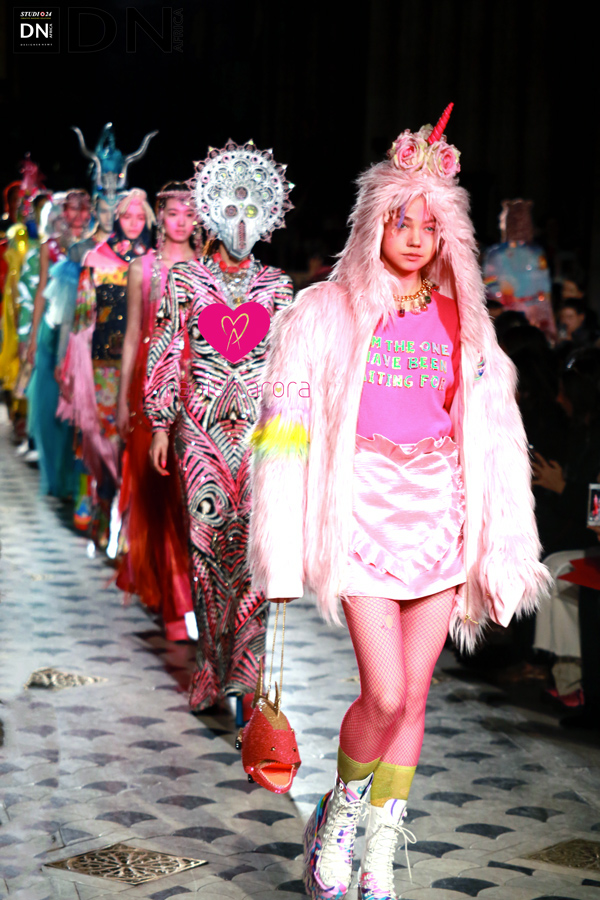 The Show : Finally Normal People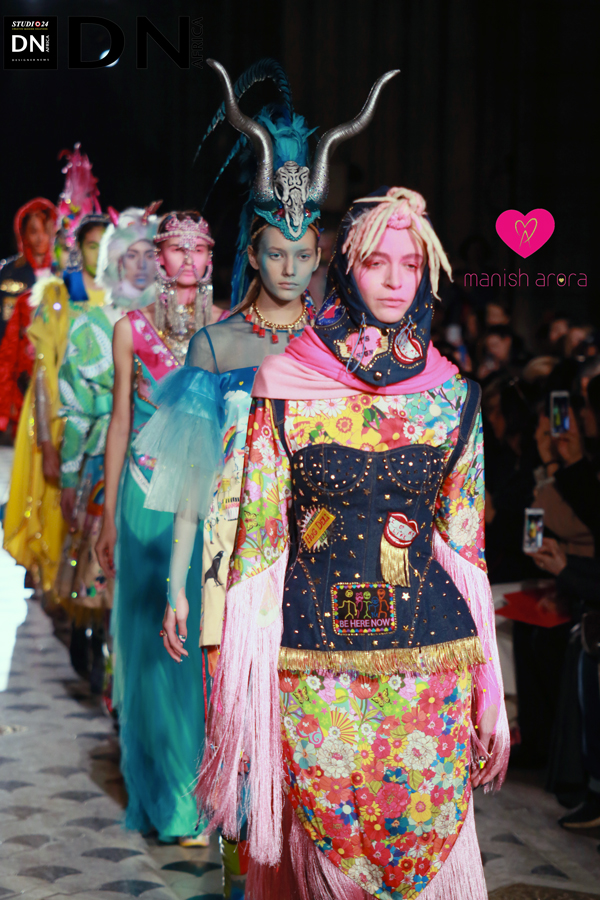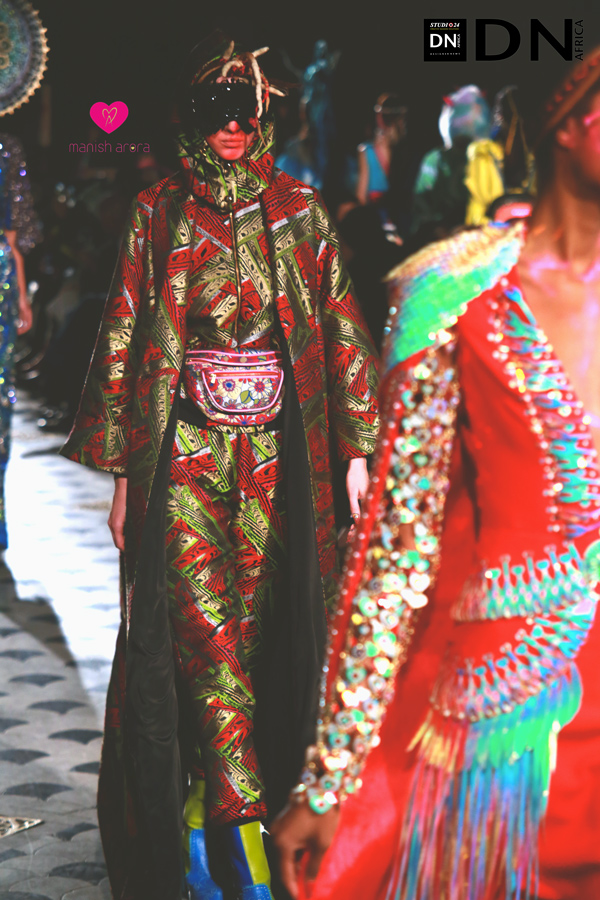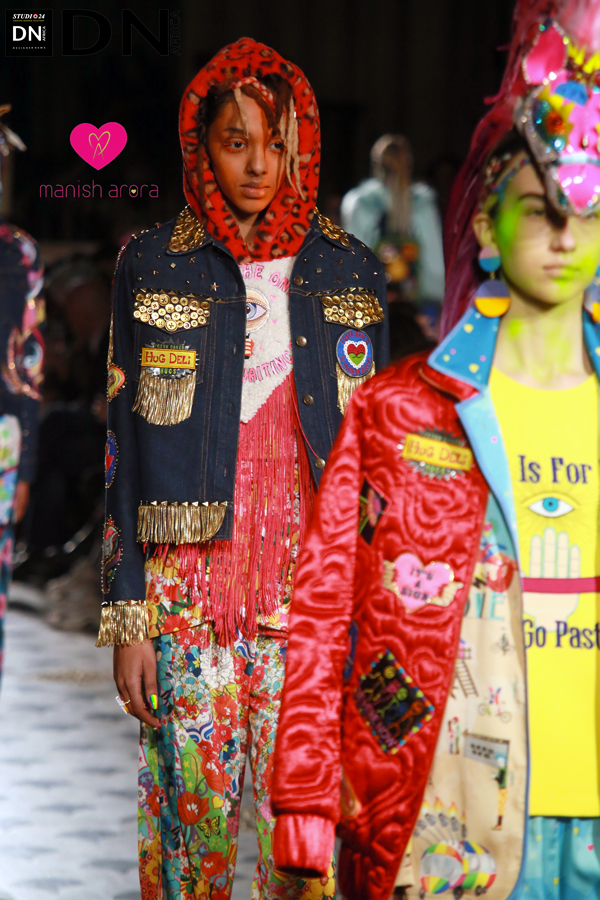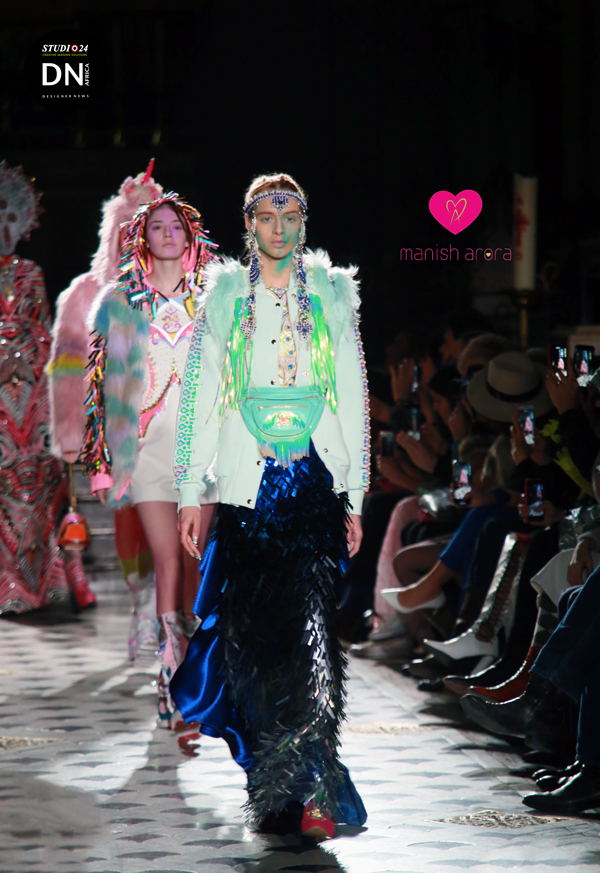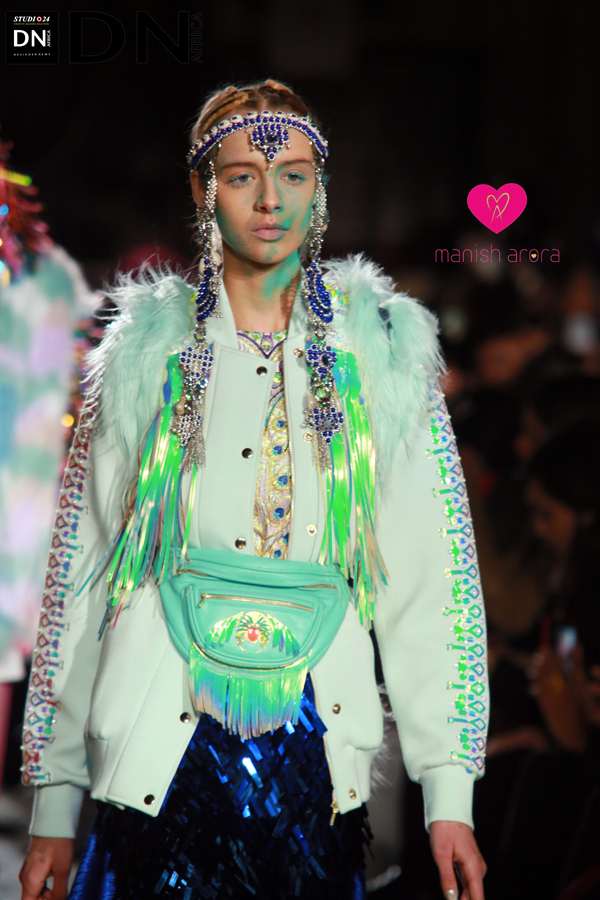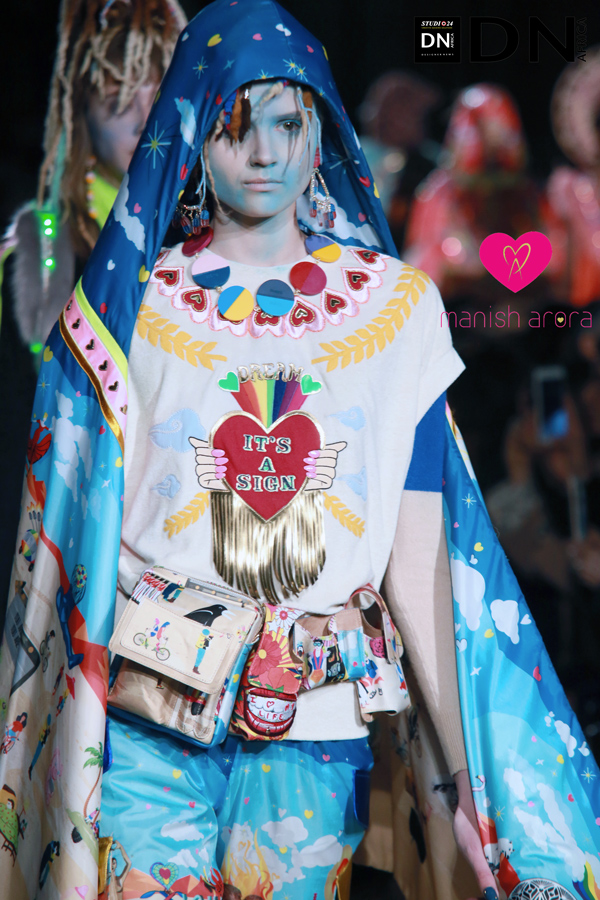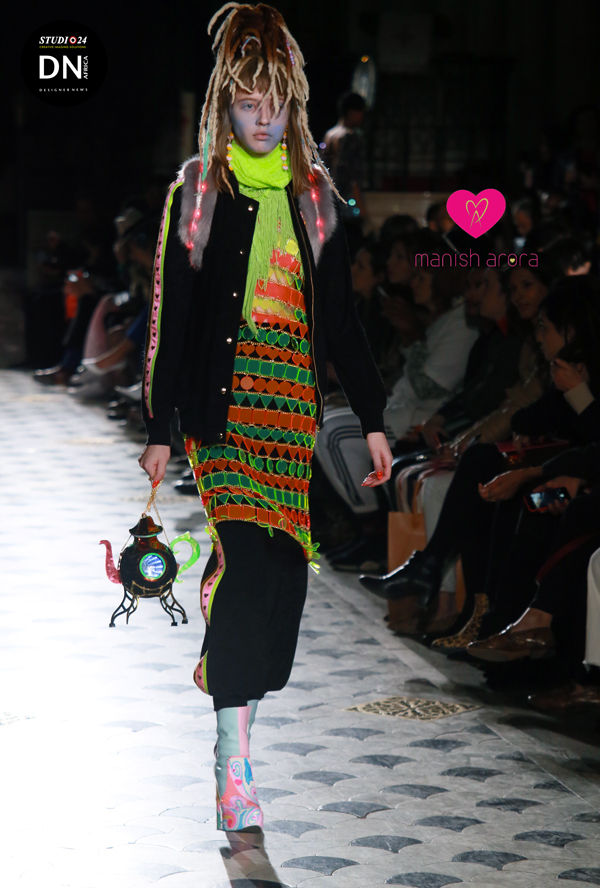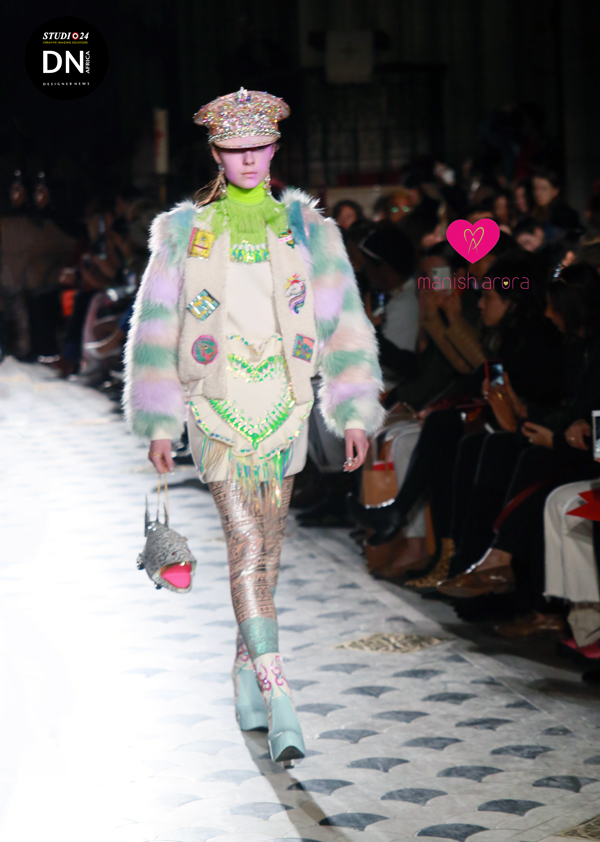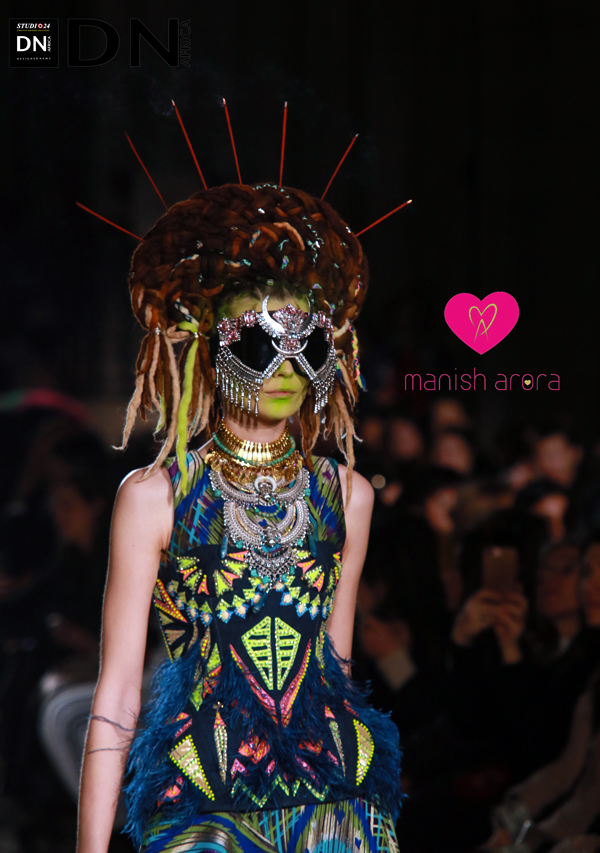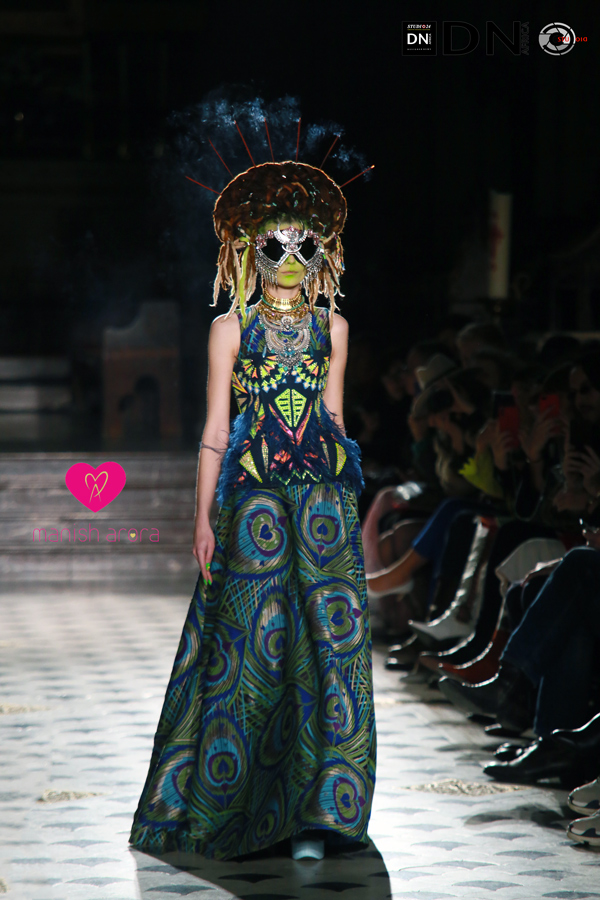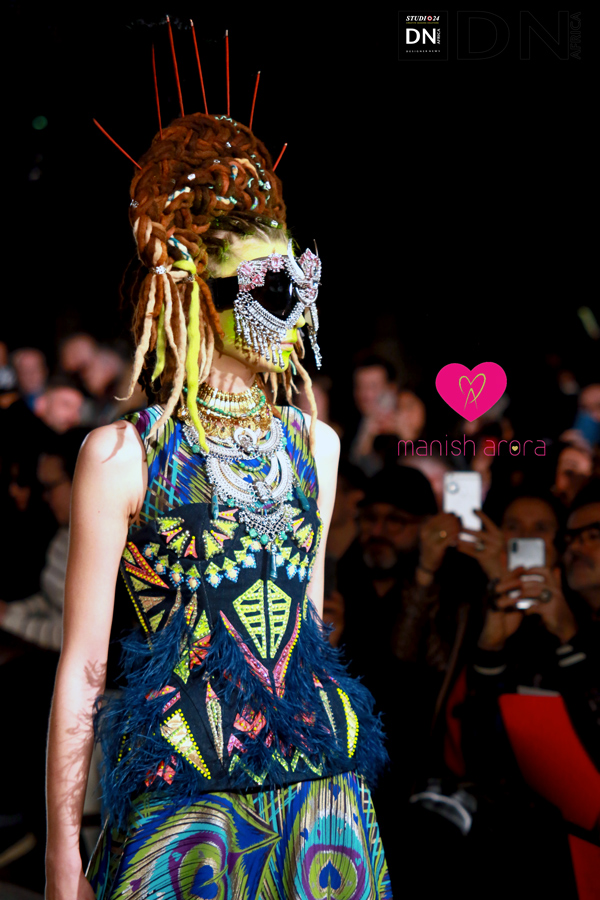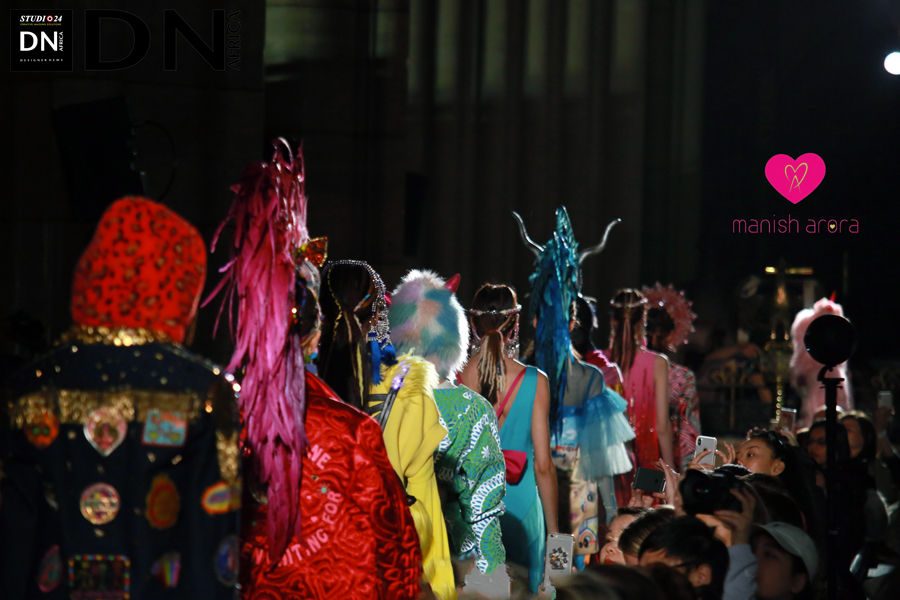 TEAM PRODUCTION
Show Producer : Devi SOK
Stylist : Joanna SCHLENZKA
HairStyle : Laurent PHILIPPON
Make Up Artist : KABUKI for Mac Pro Team
Nail Art : Marian NEWMAN for CND
Jewelery : Mercedes SLAZAR and Gilded
Headpieces : WHO CARES WHY NOT / OBJECT AND DAWN / WU CREATIONS
Sunglasses : WHO CARE WHY NOT
Face mask : Daniel SHAUB
Led : COSMIC COBRA
Music : TAPAN RAJ
Video : Herve MOREAU for VIDEOPOLIS
PR
TOTEM FASHION
Adress : 6 Avenue Delcassé, 75008 Paris
Phone : +33 1 44 84 21
PR : Totem Fashion by Sebastien de Brito


Media Partner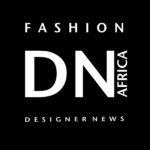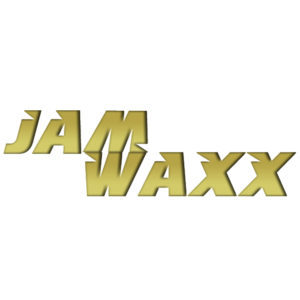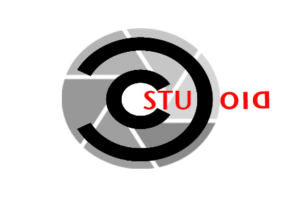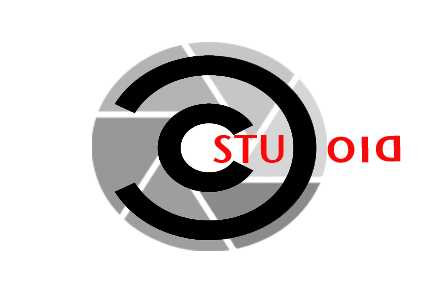 Fashion Editor

Location
The American Cathedral in Paris
23 Avenue George V, 75008 Paris