Guo Pei SS 2020 Himalaya Couture Collection
Date : January 22 at 7.00 pm.
Location : Palais de Tokyo – Paris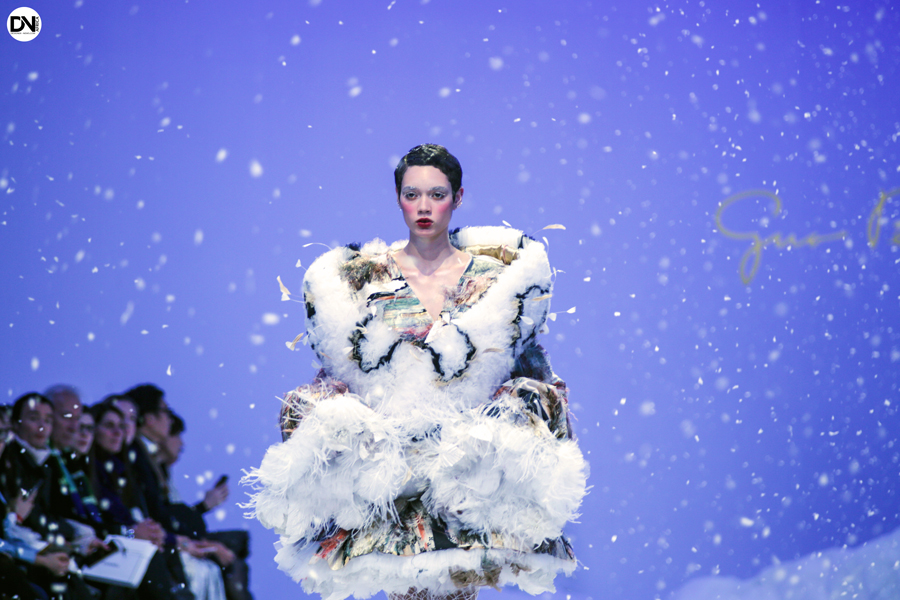 Guo Pei for this Couture collection, Pei explore the philosophical dialogue between primitive and civilisation recreating her imagination of Himalayas.
The snow lotus is a key design element in this collection.
Himalayas represent a holy place for oriental civilisation, the residence of the gods and the sacred temple of the soul and the spirit soars to reach the divine.
The Himalayas is the sacred place of oriental civilisation and faith. For thousands of years, Himalayas symbolised the road to the truth.
Guo Pei have never been to the Himalayas.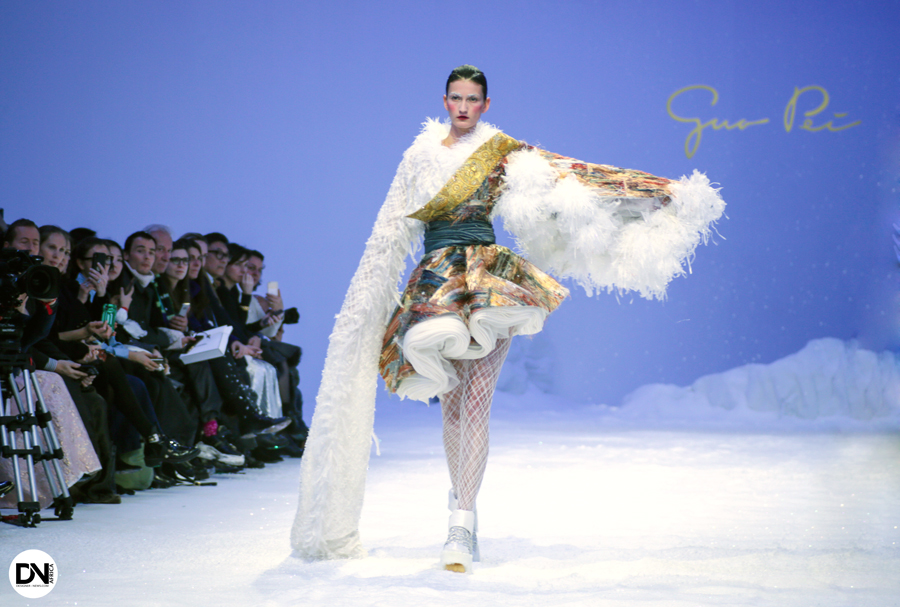 Guo Pei want to represent in the snow her own interpretation of this mysterious, spiritually powerful place.
In her young age for Guo Pei,  Haute Couture was like the Himalayas, the pinnacle of the pyramid.
Guo Pei is a megastar designer in China, was listed as one of Time magazine's 100 most influential people in 2016, and—you might remember—dressed Rihanna for the 2015 Met Ball.
The Himalayan gods are already smiling on her, and with exceptional ateliers at her disposal, the Himalayan skies aren't even the limit.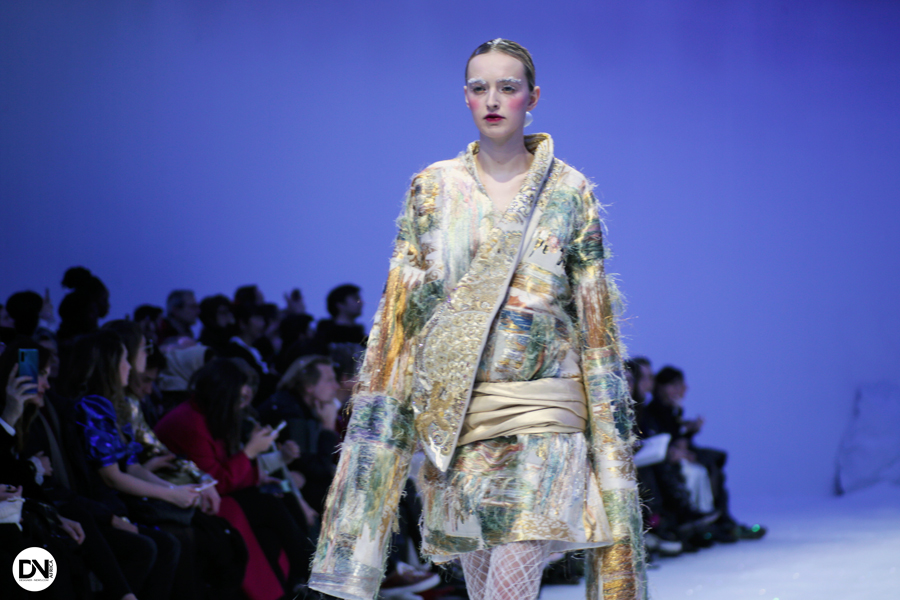 Guo Pei has using luxury fabrics sourced from around the world, Himalayas featured precious gold brocade from China & Antique Japa Obic fabric.
Guo Pei was inspired by the Himalayans' Buddhist faith, sacred Buddha art patterns from traditional Thangkas  embroidered on the reconstructed fabrics.
The Buddhas of the Three Realms and the Mysteries of the Circle of Life. Gold and silver thread embroidery are heavily featured to create the sacre tone of the patterns.
Guo Pei had selected an extremely rare and precious Himalayan plant with prodigious healing properties. Also rather impressive was the show's finale look:a Himalaya's snow-capped mountain tops is fused to the sky enlightenedby Buddha's Infinite Light, the wisdom of Dharma nourished human civilisation and nurtures new life. The immortal myths of Himalayas are illuminated.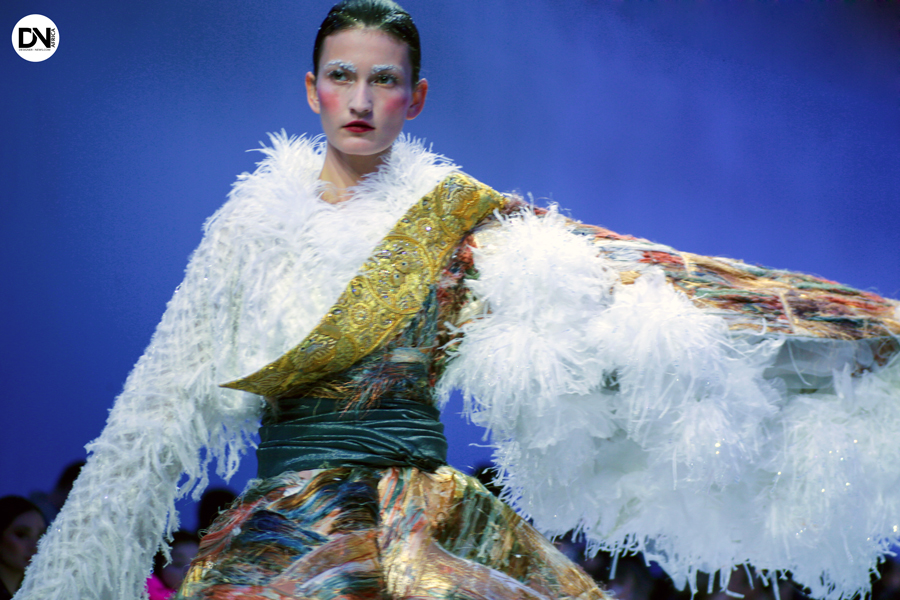 Guo Pei SS 2020 Himalaya Couture Collection – Symbolize by the snow lotus.
The distinguish Palace of contemporary art, the Palais de Tokyo will be transformed into a holy realm of snowy pureness presenting   22 couture looks :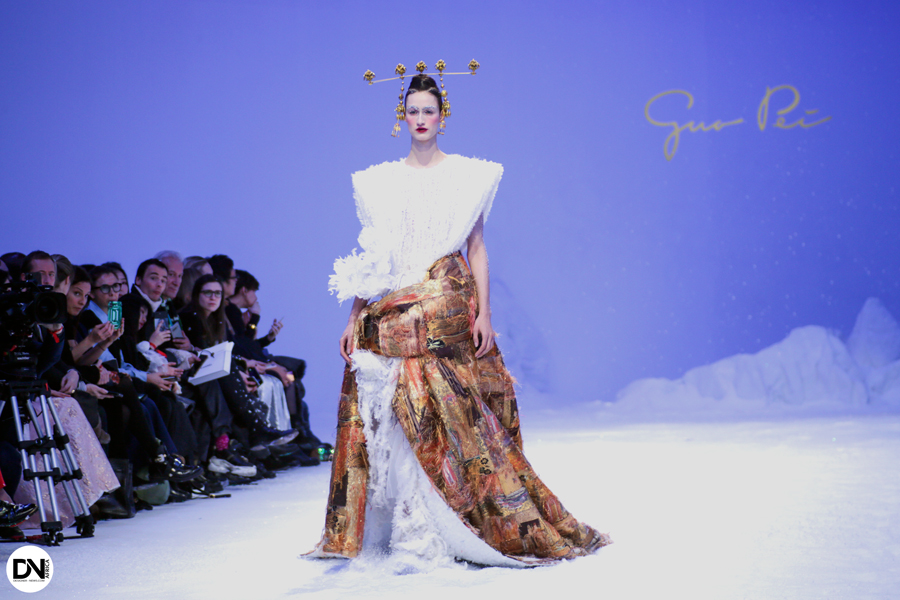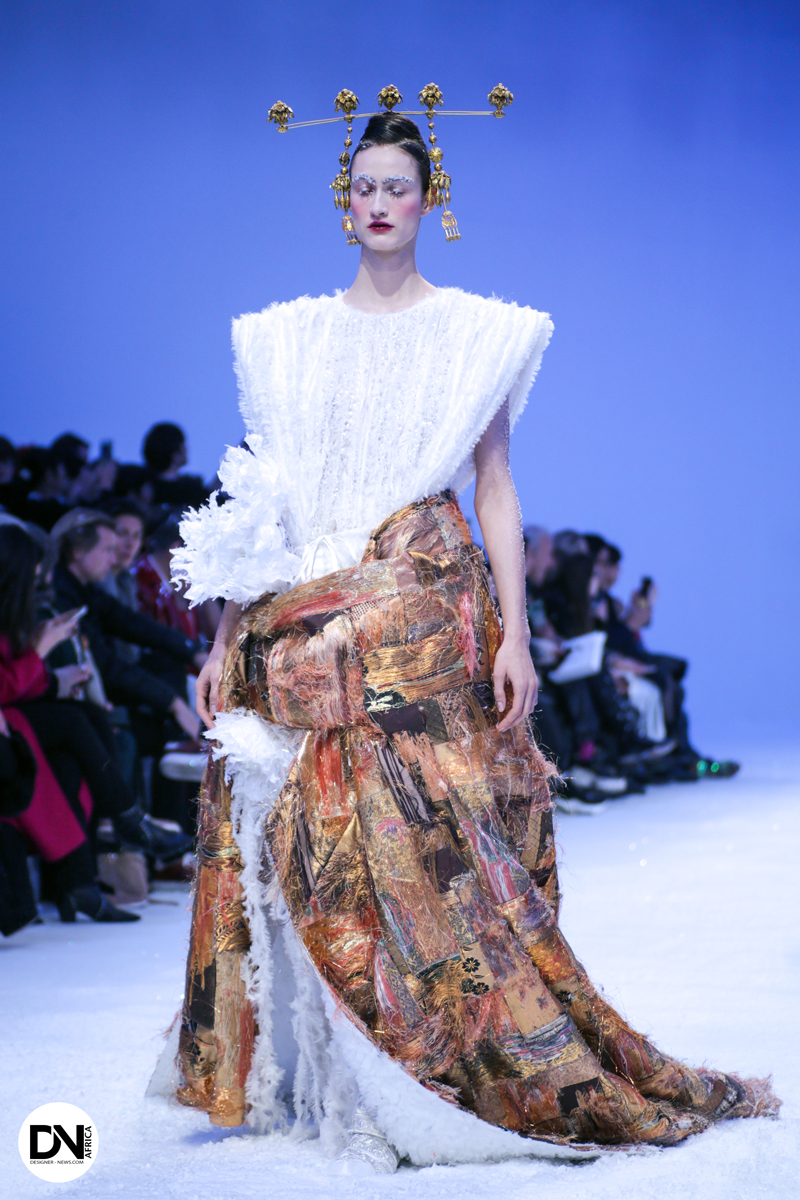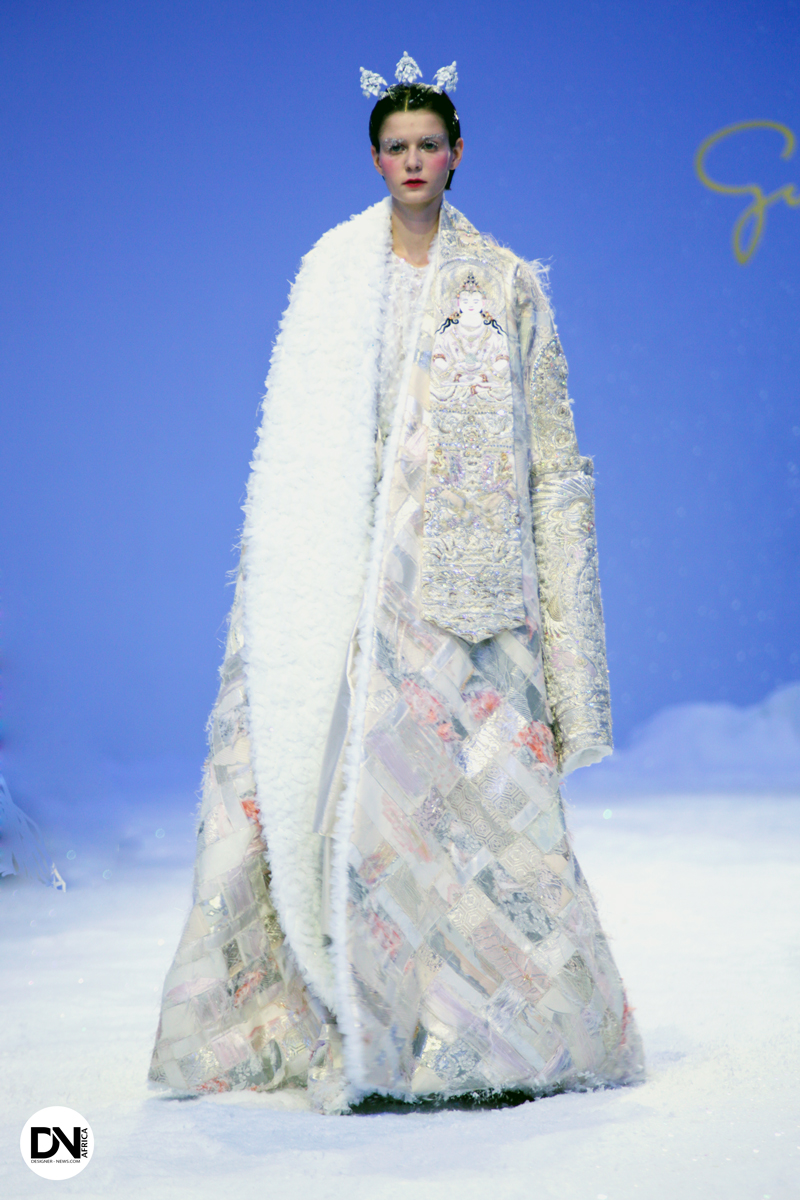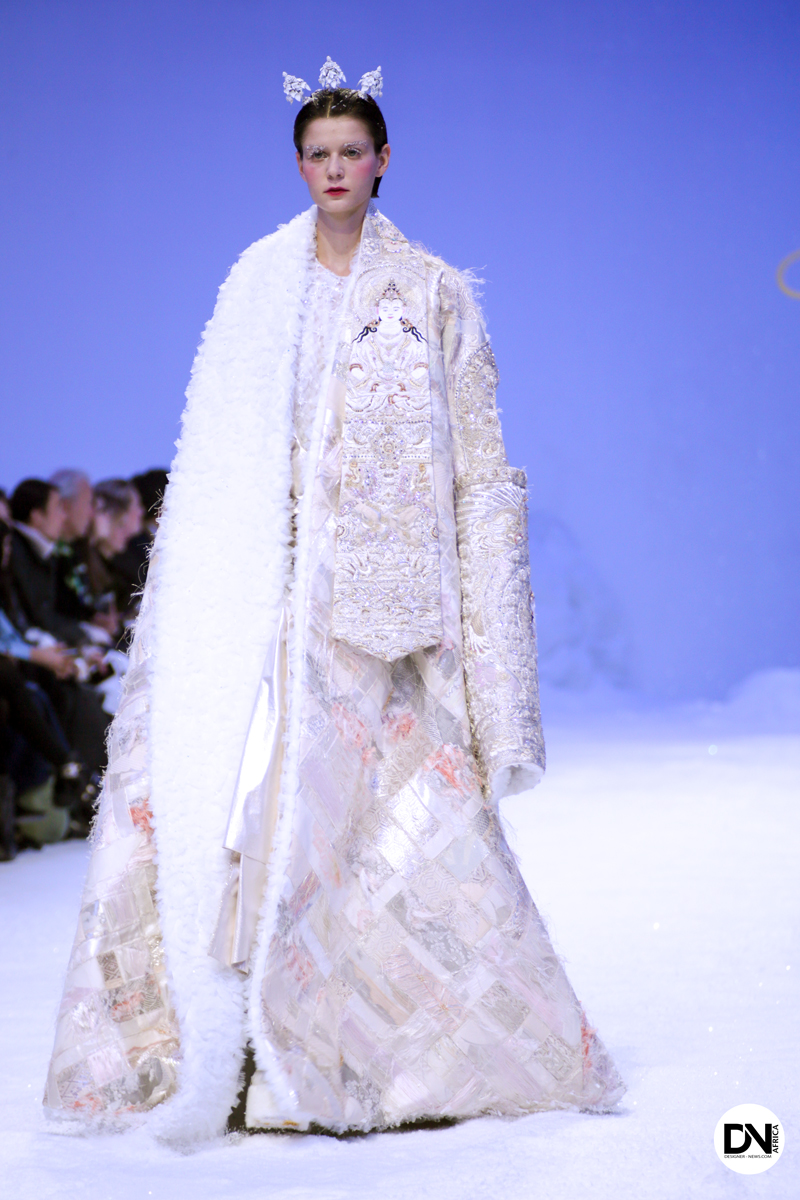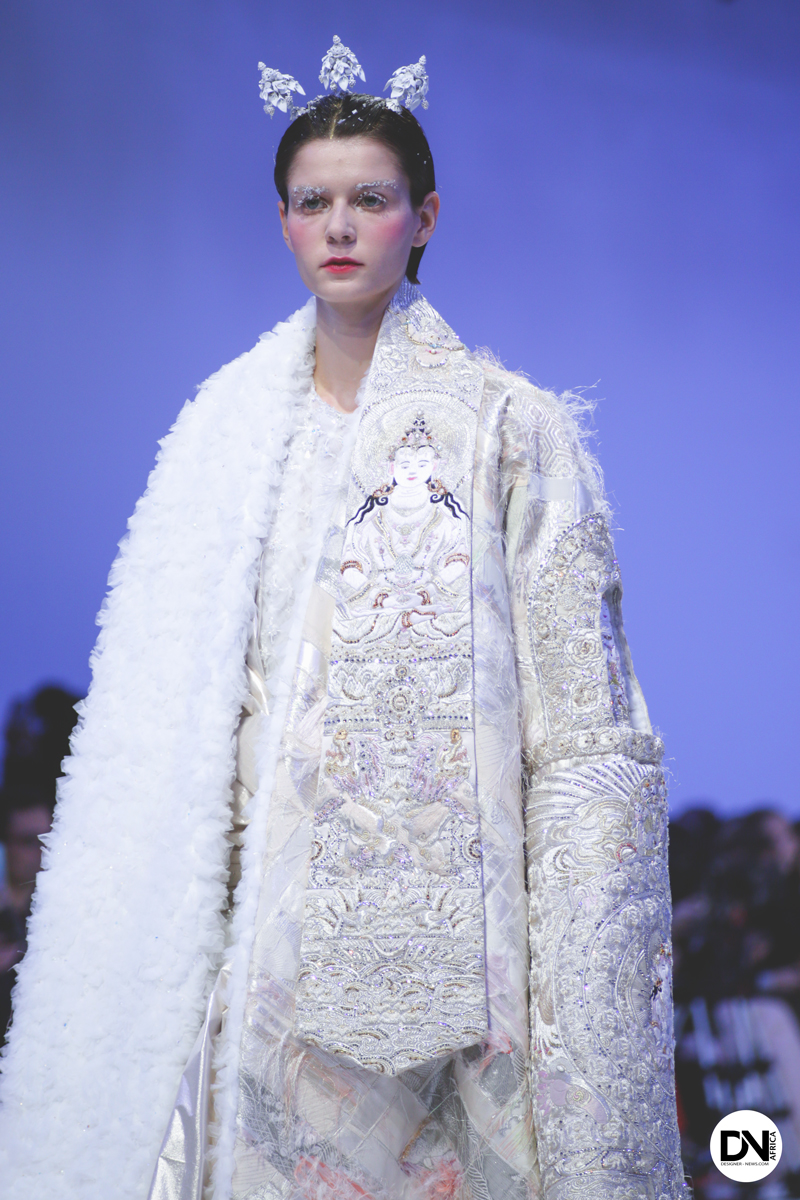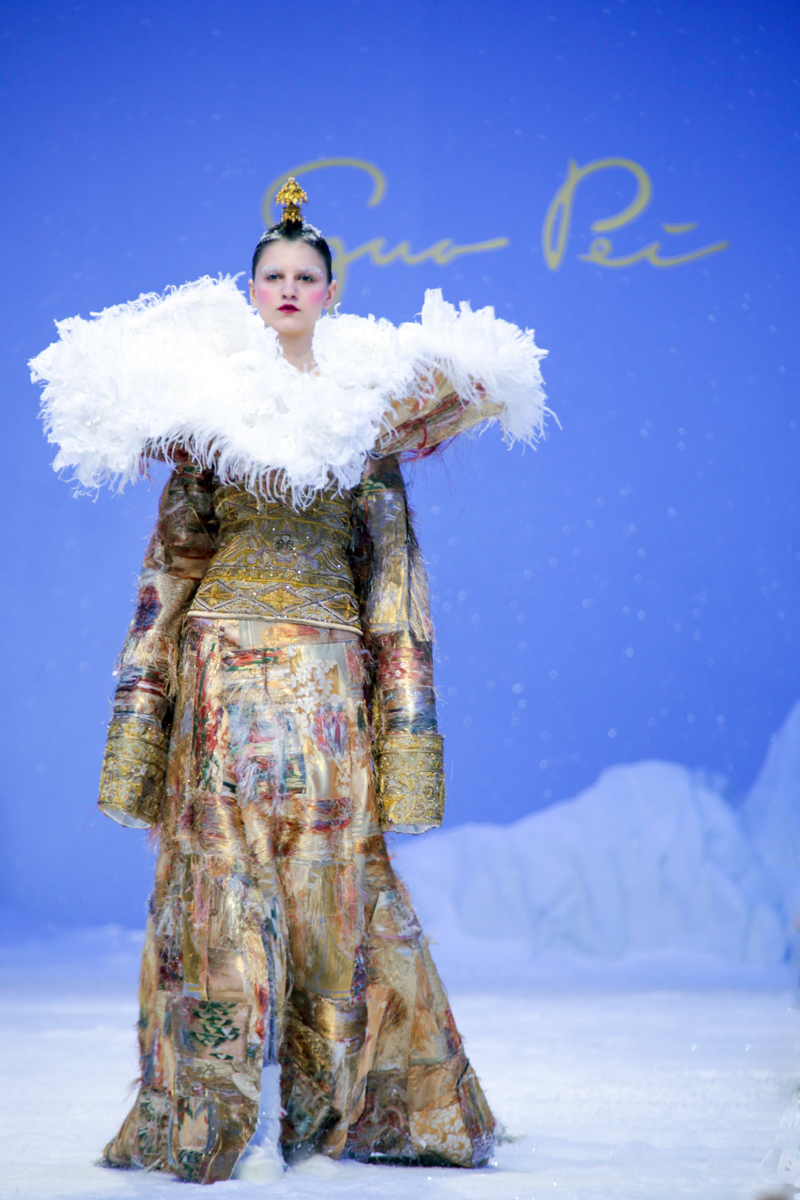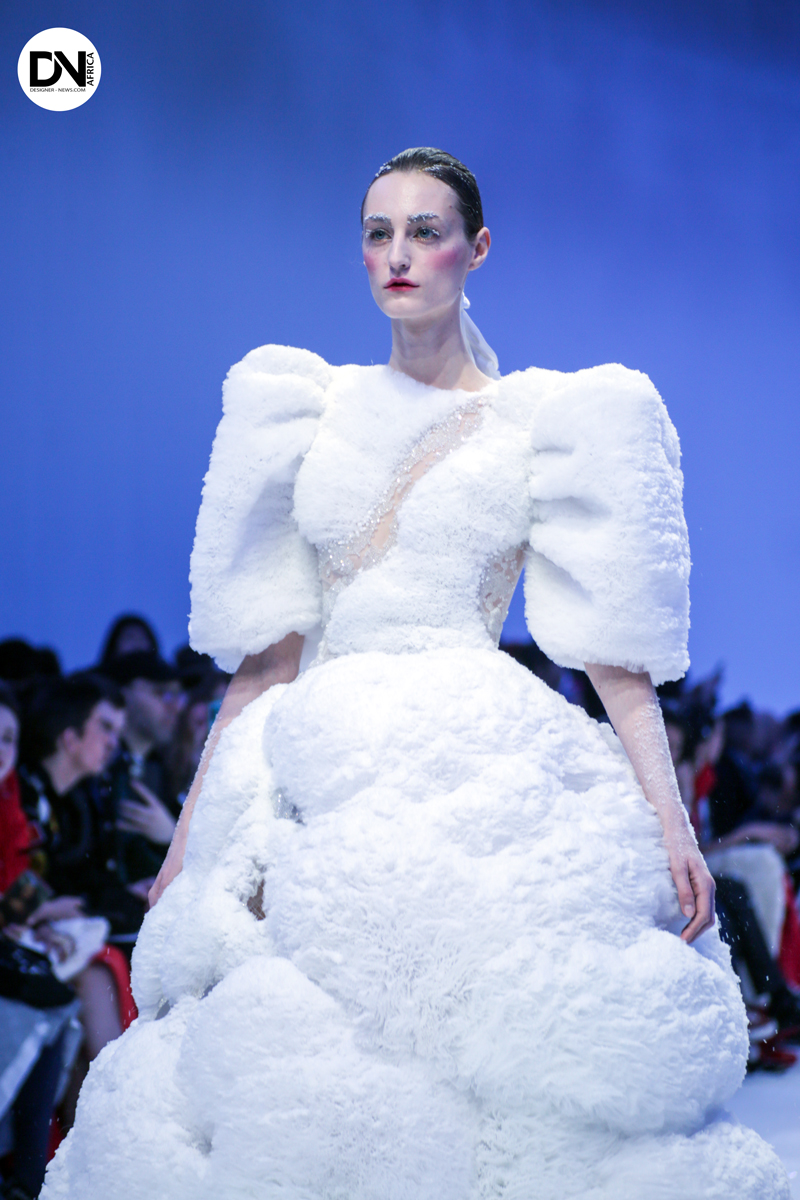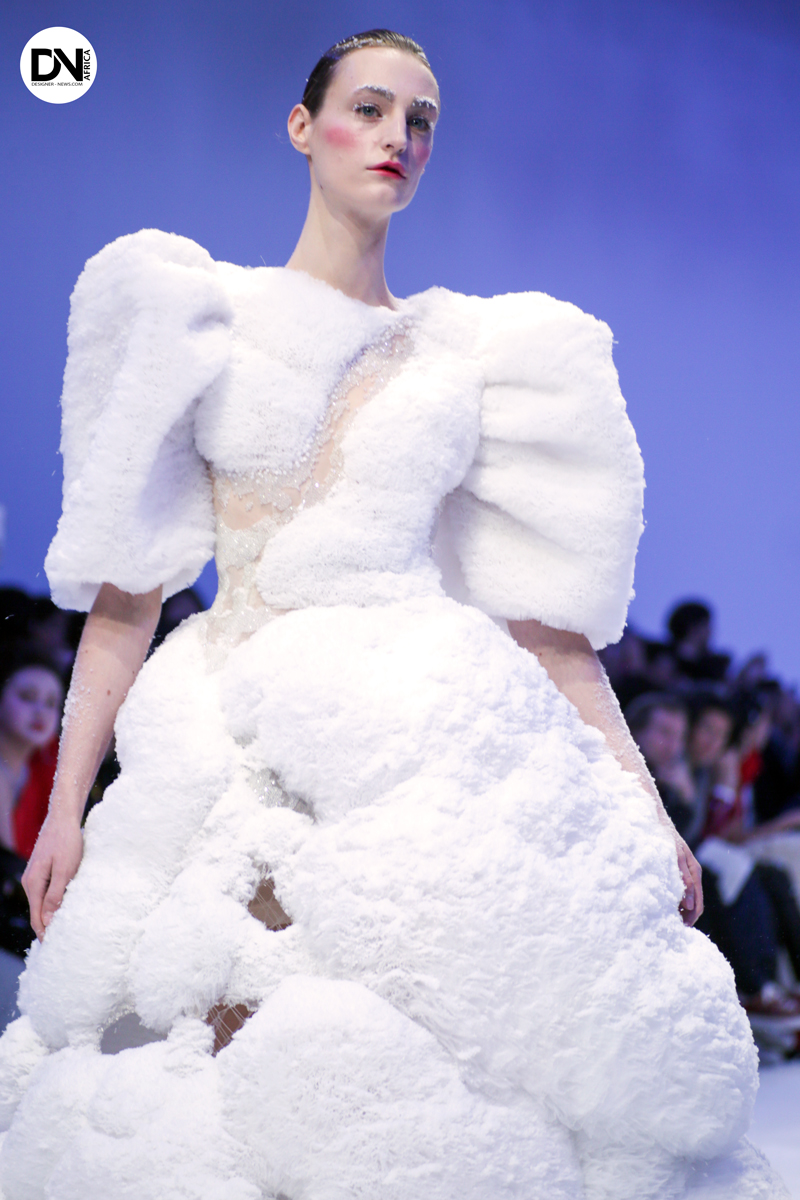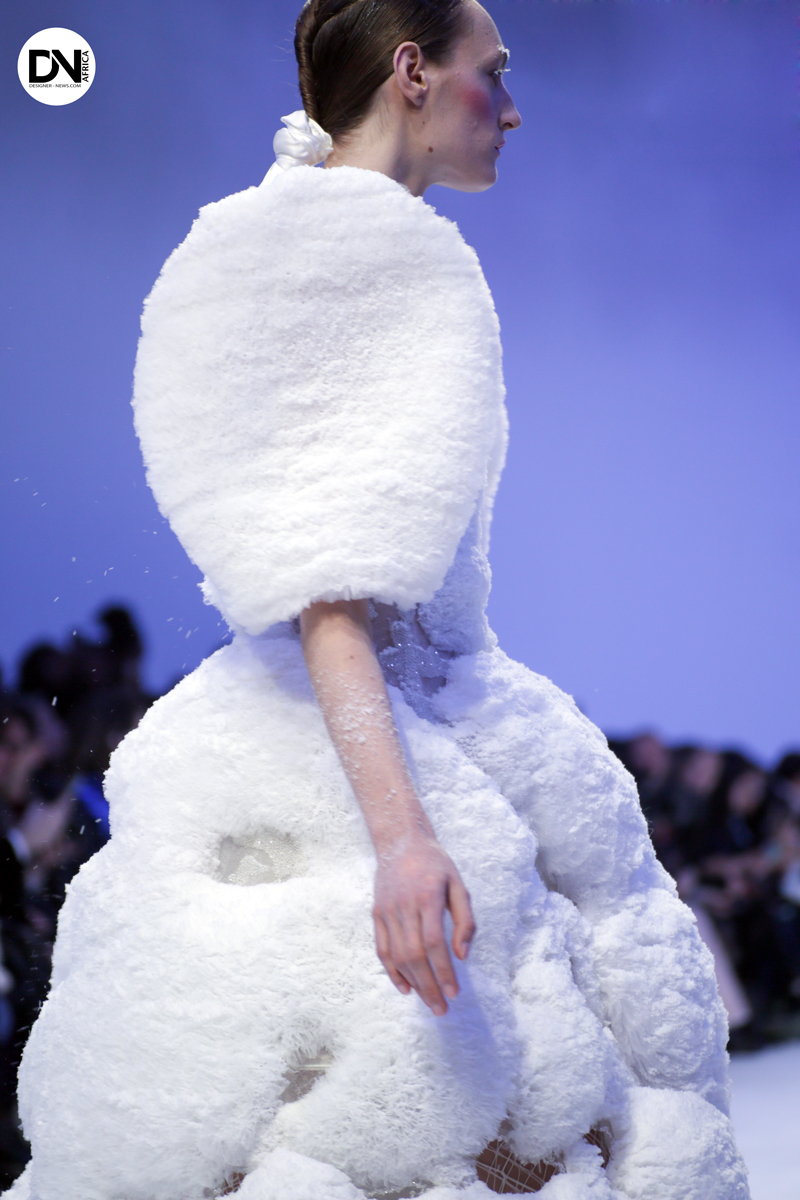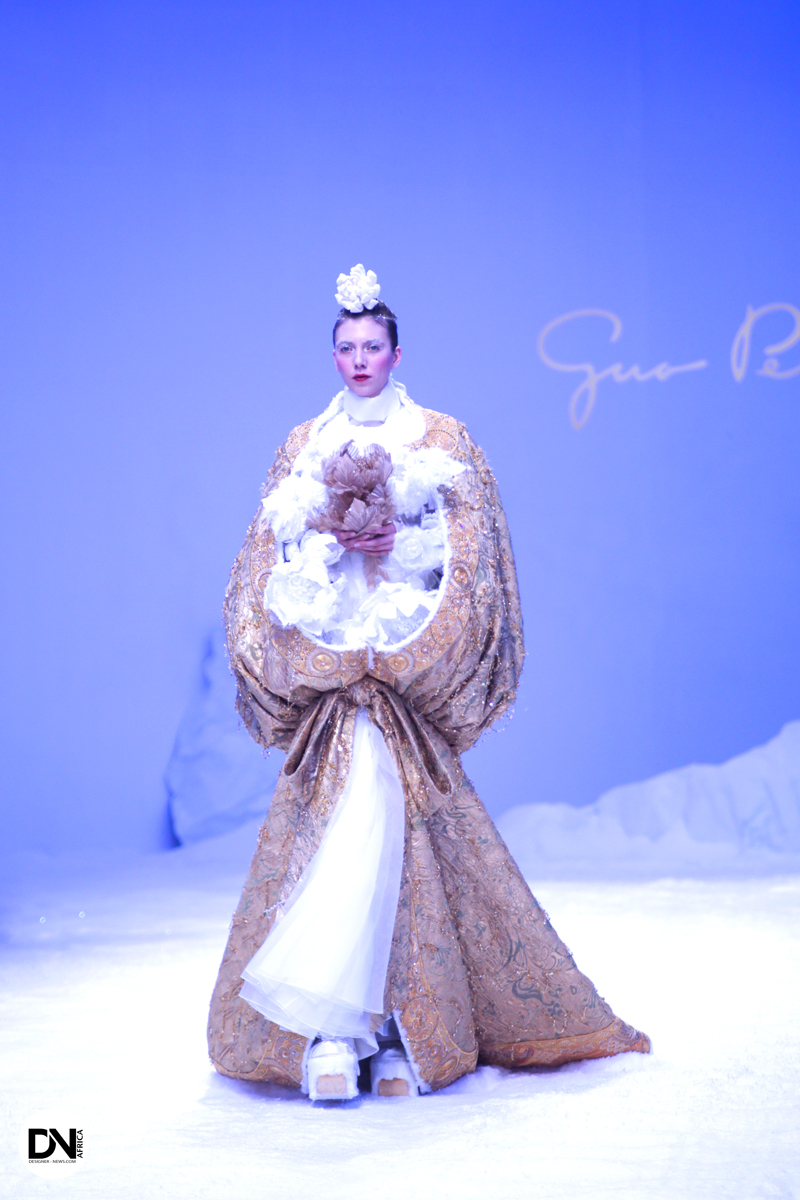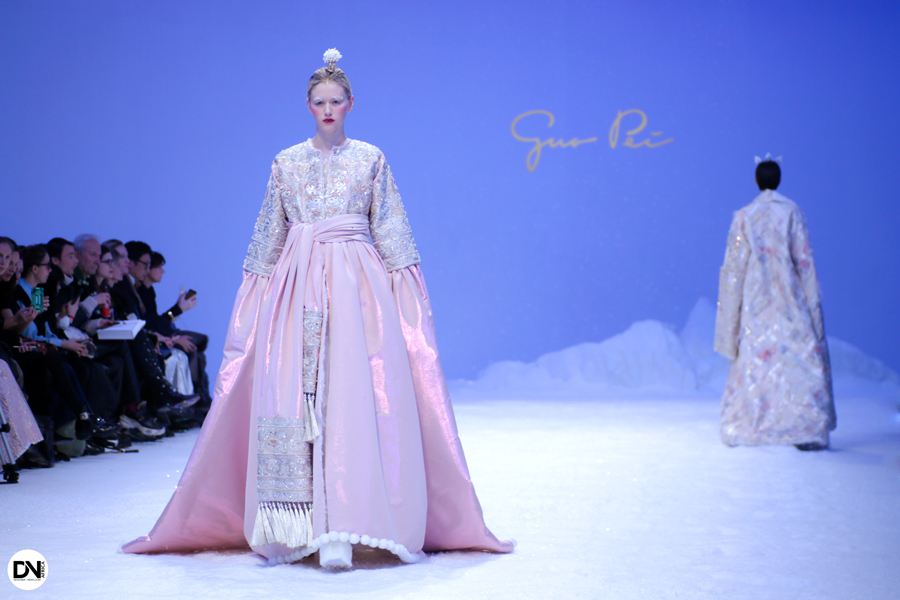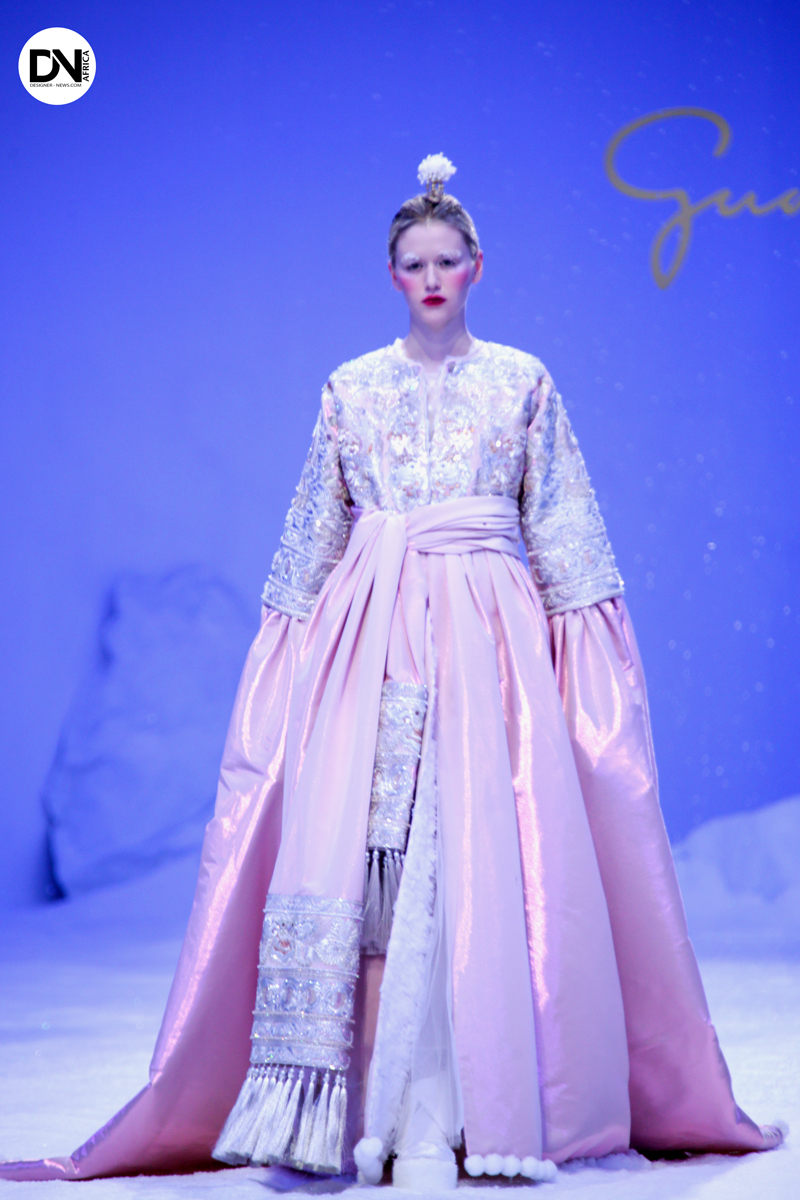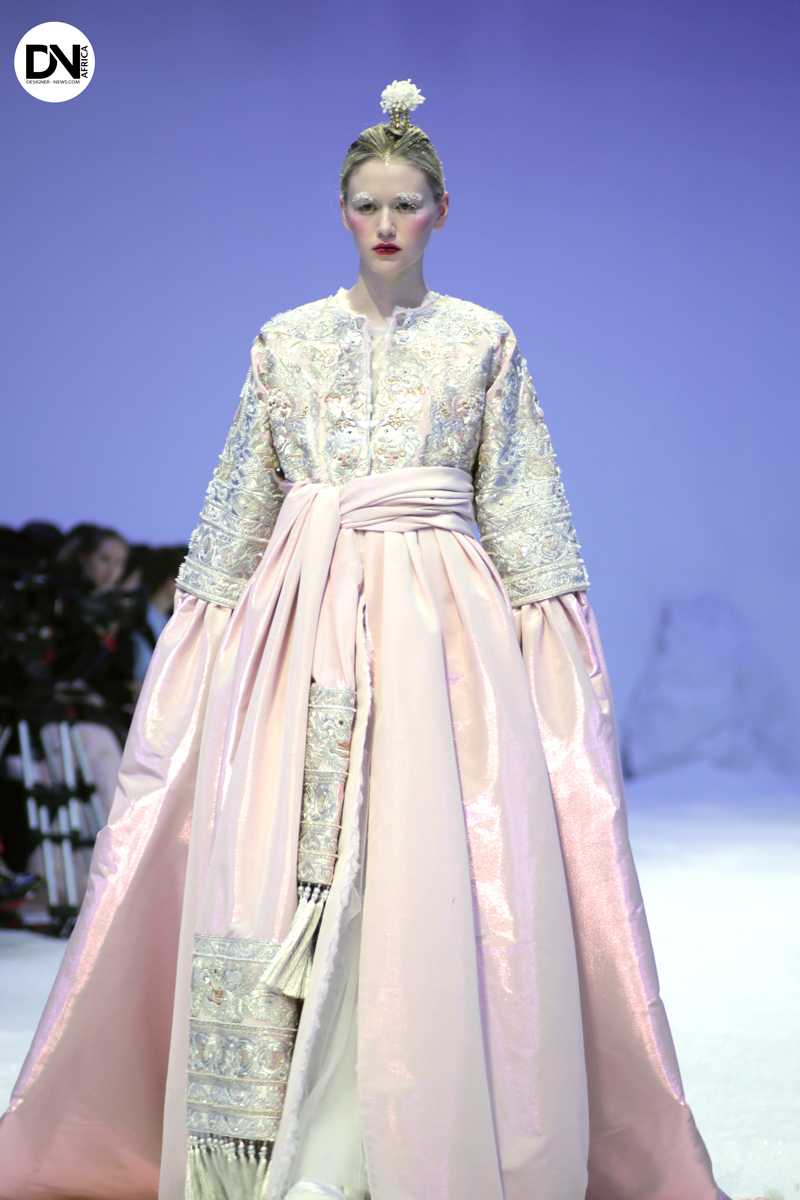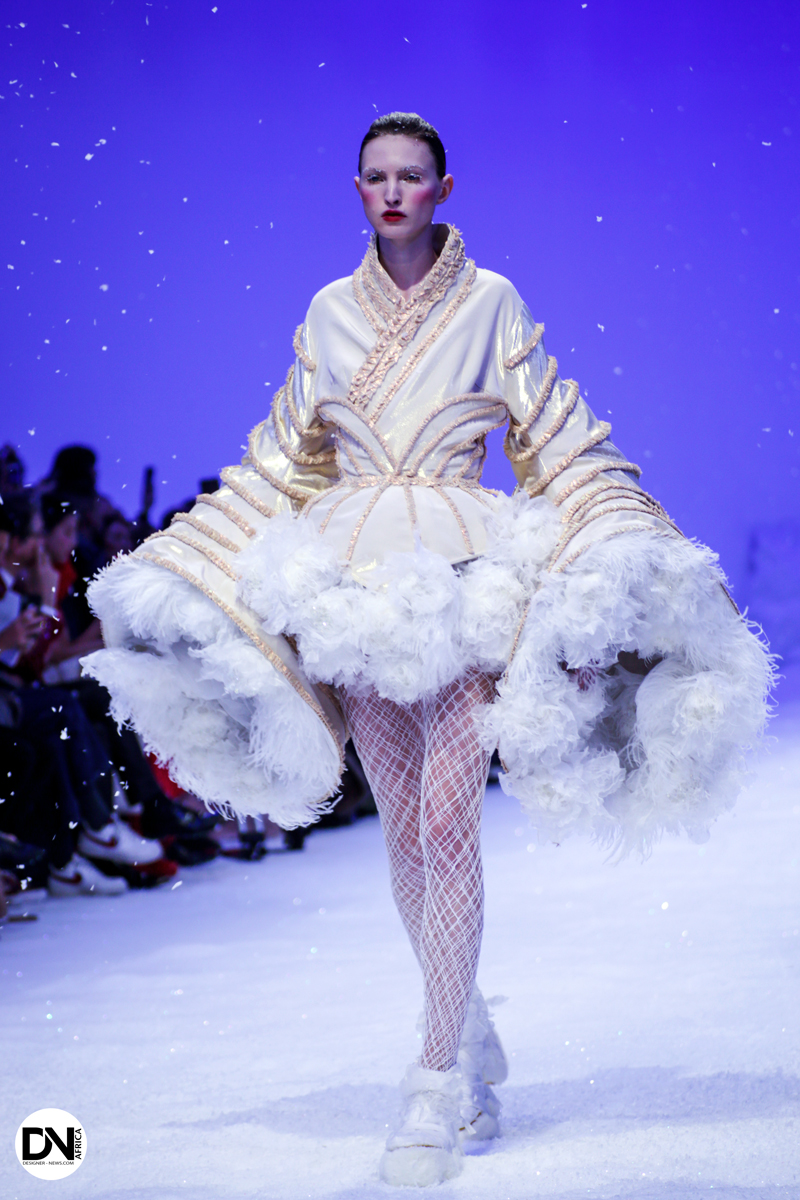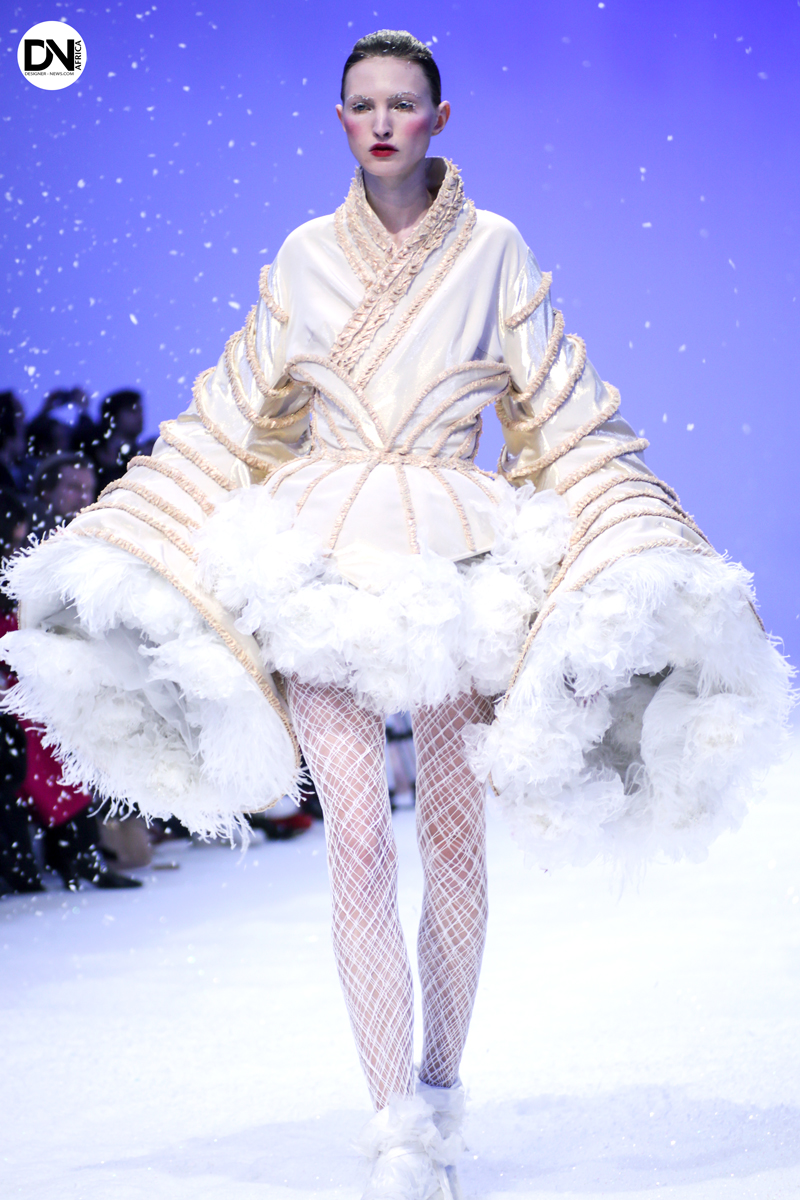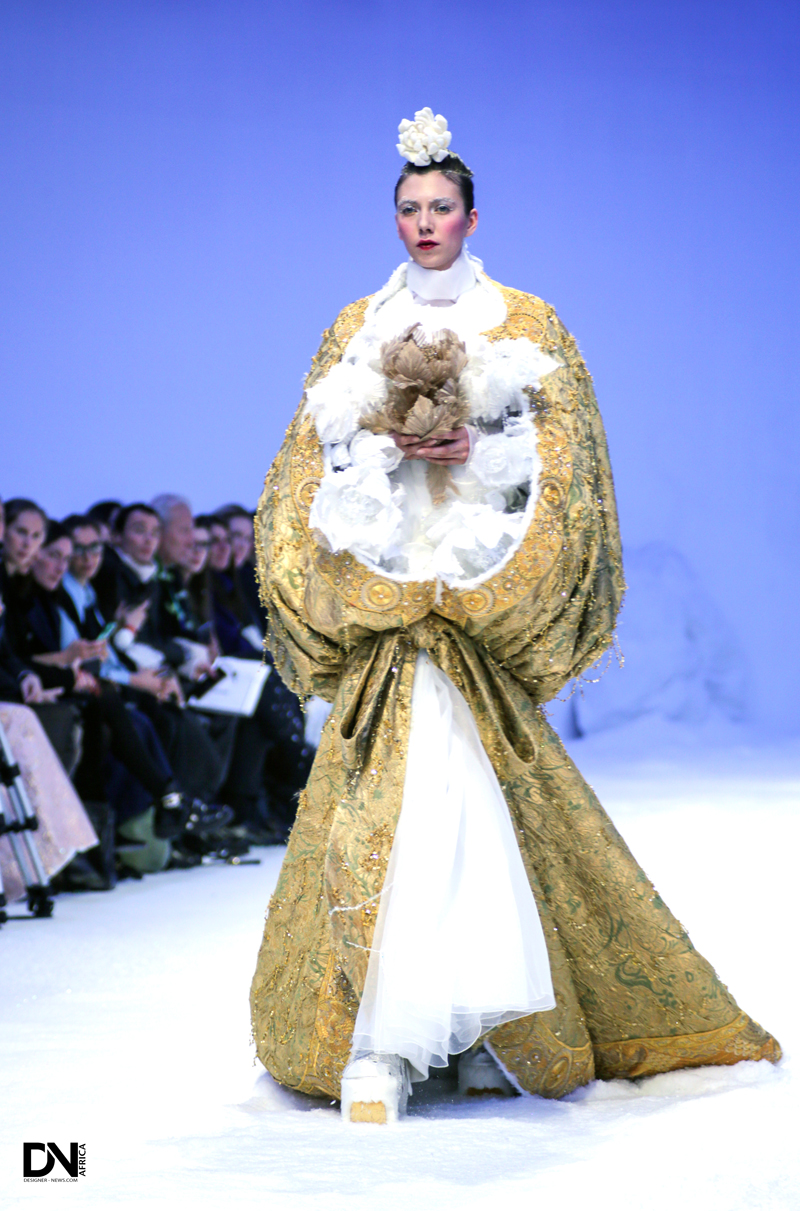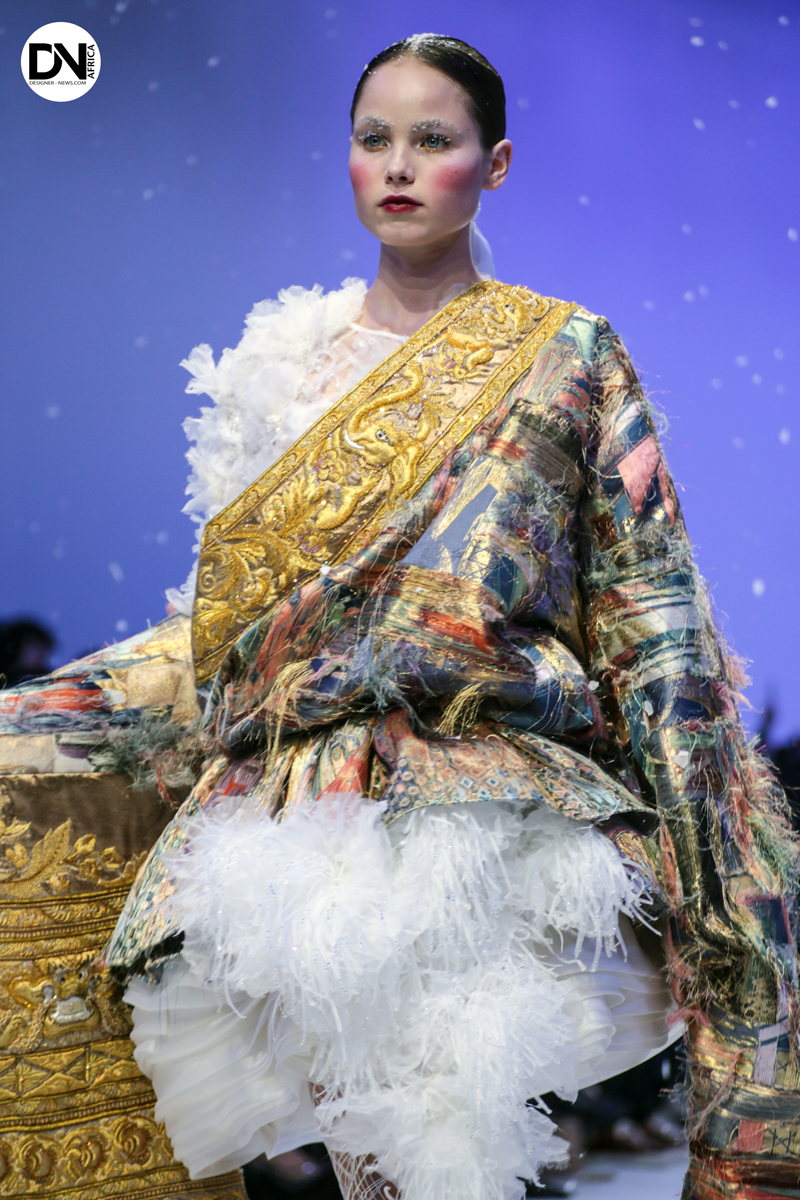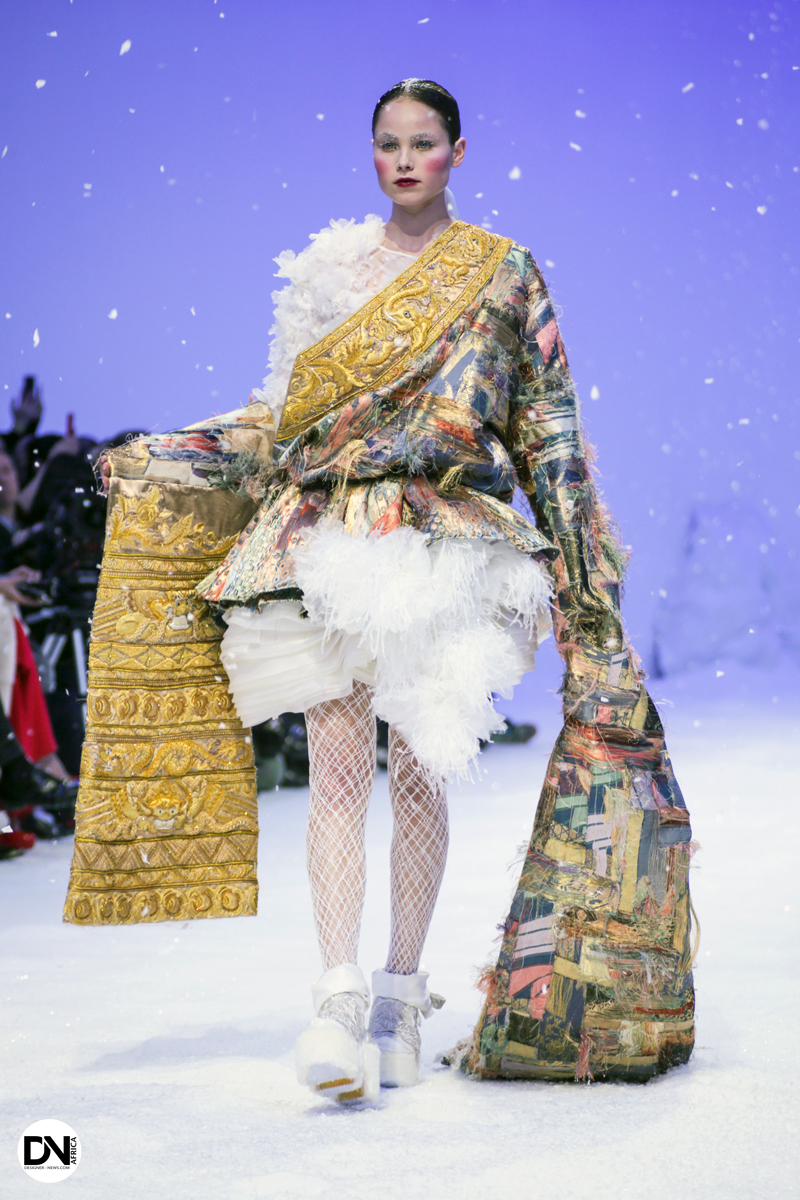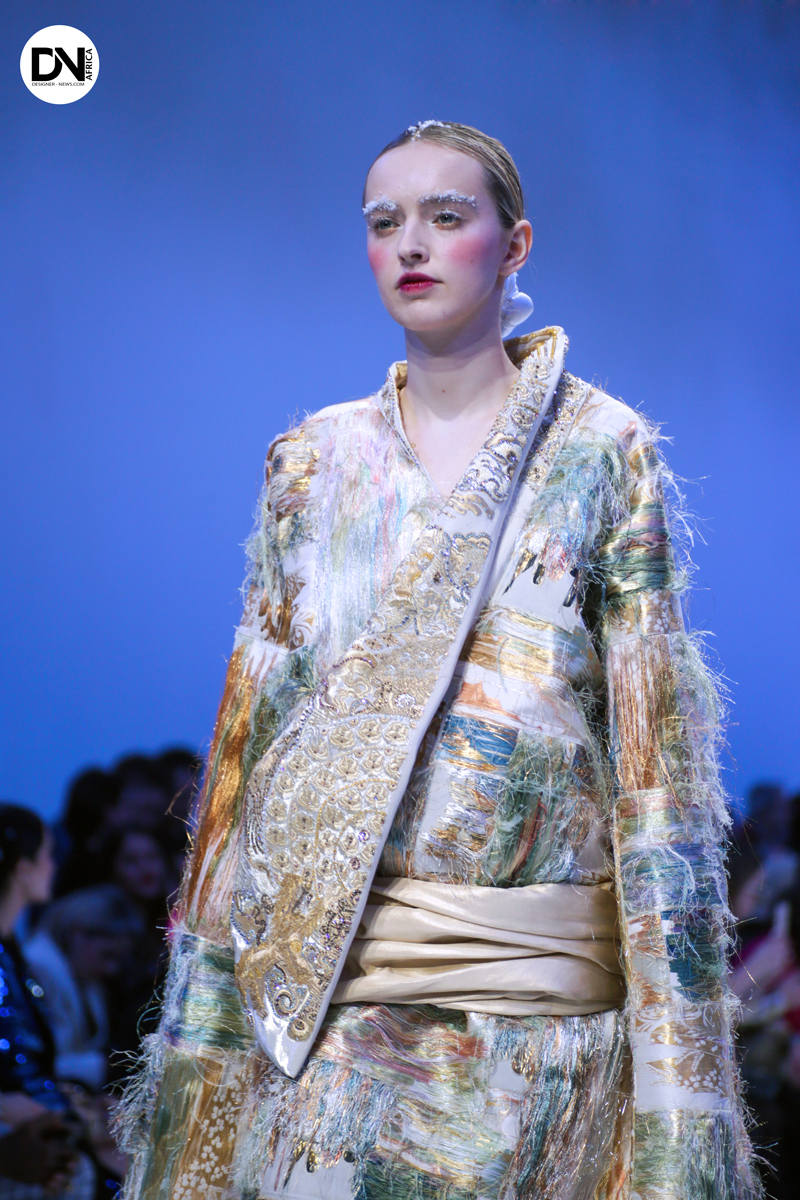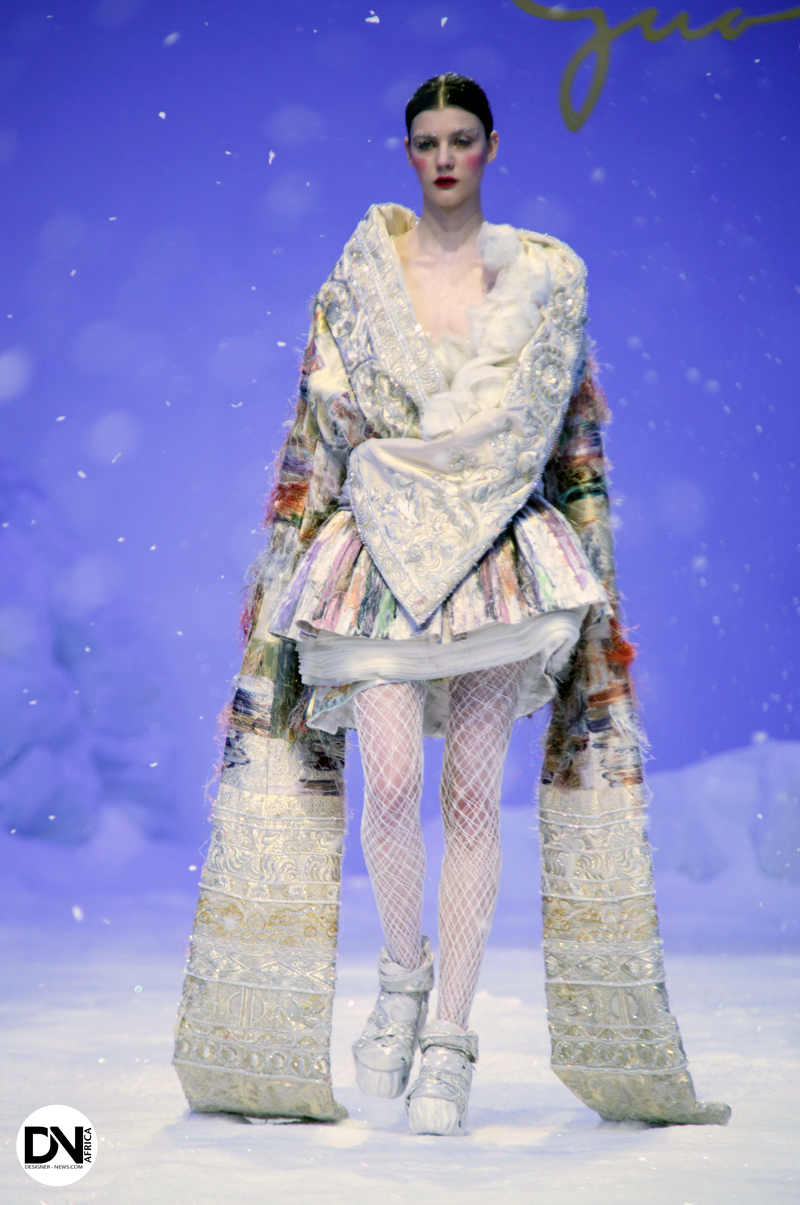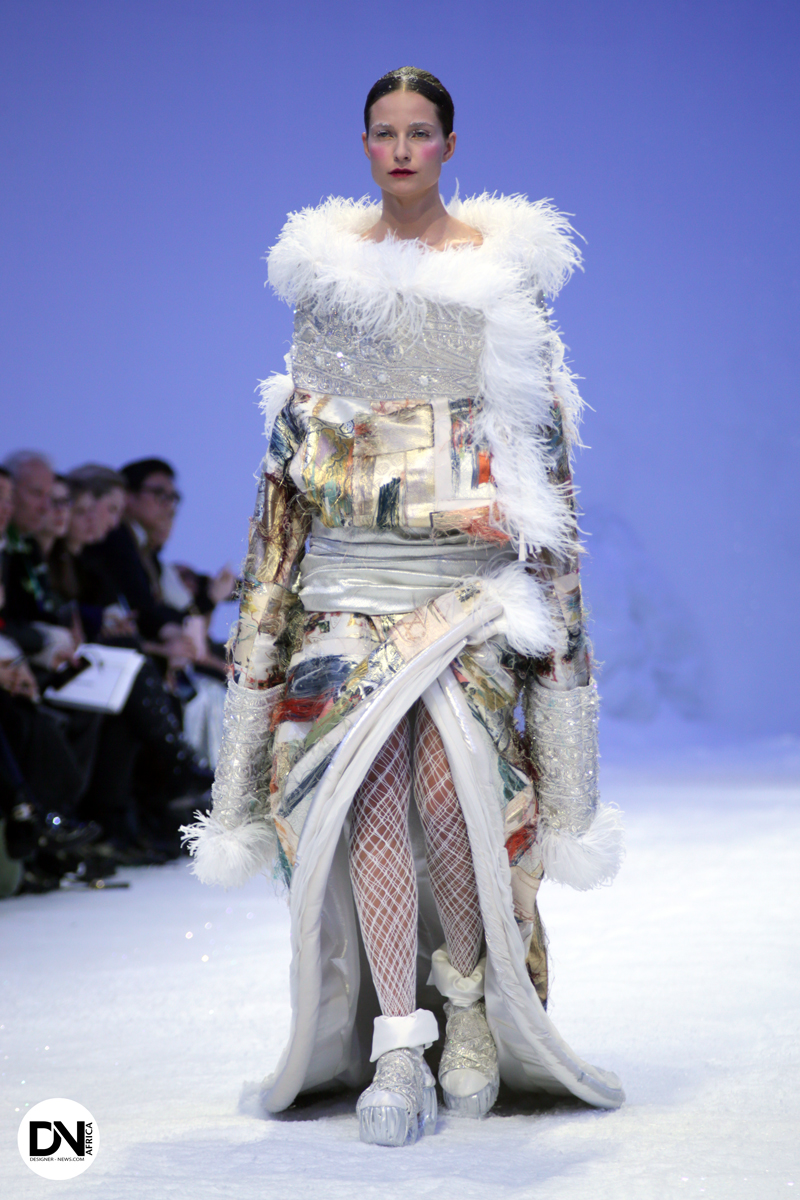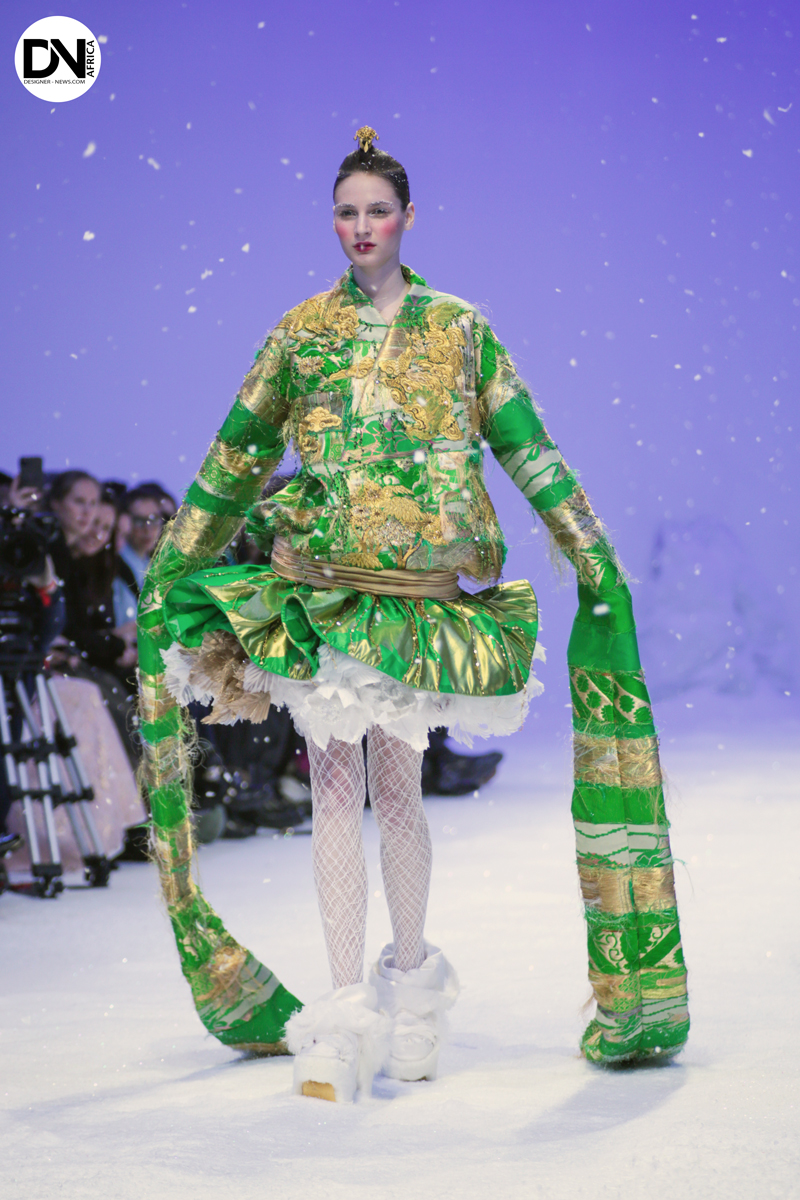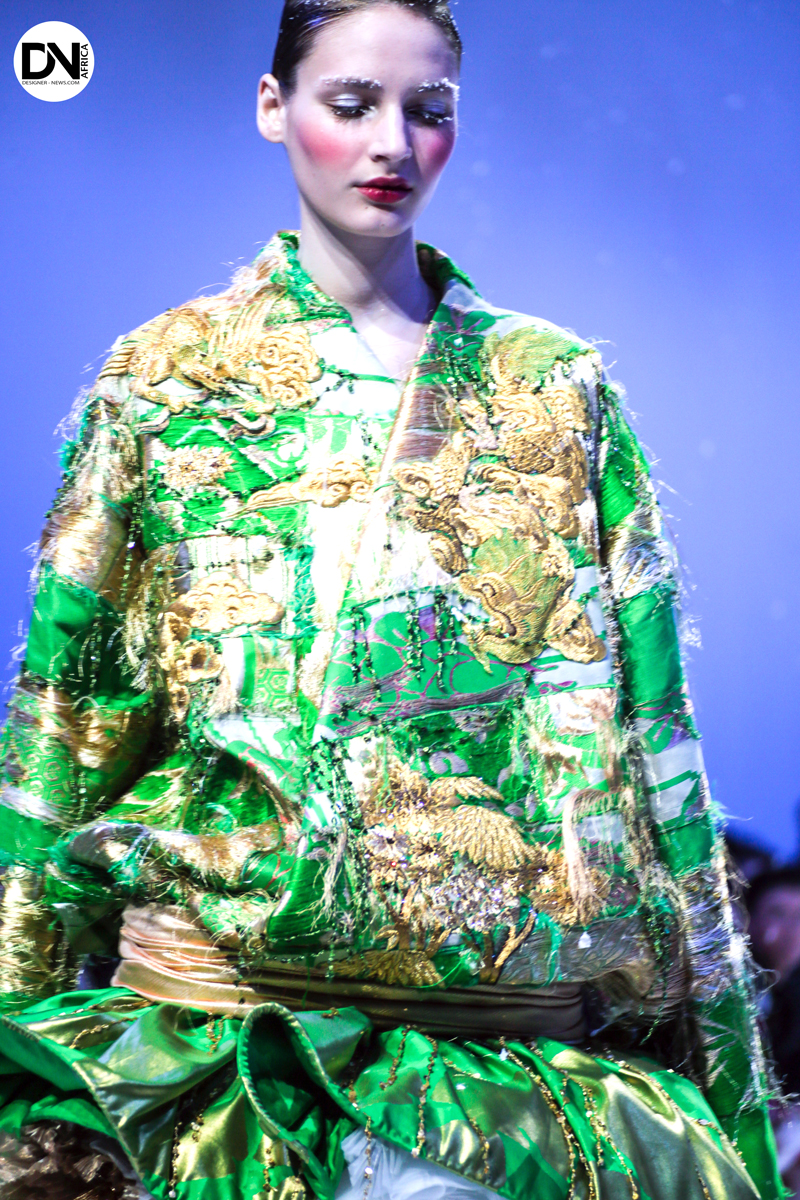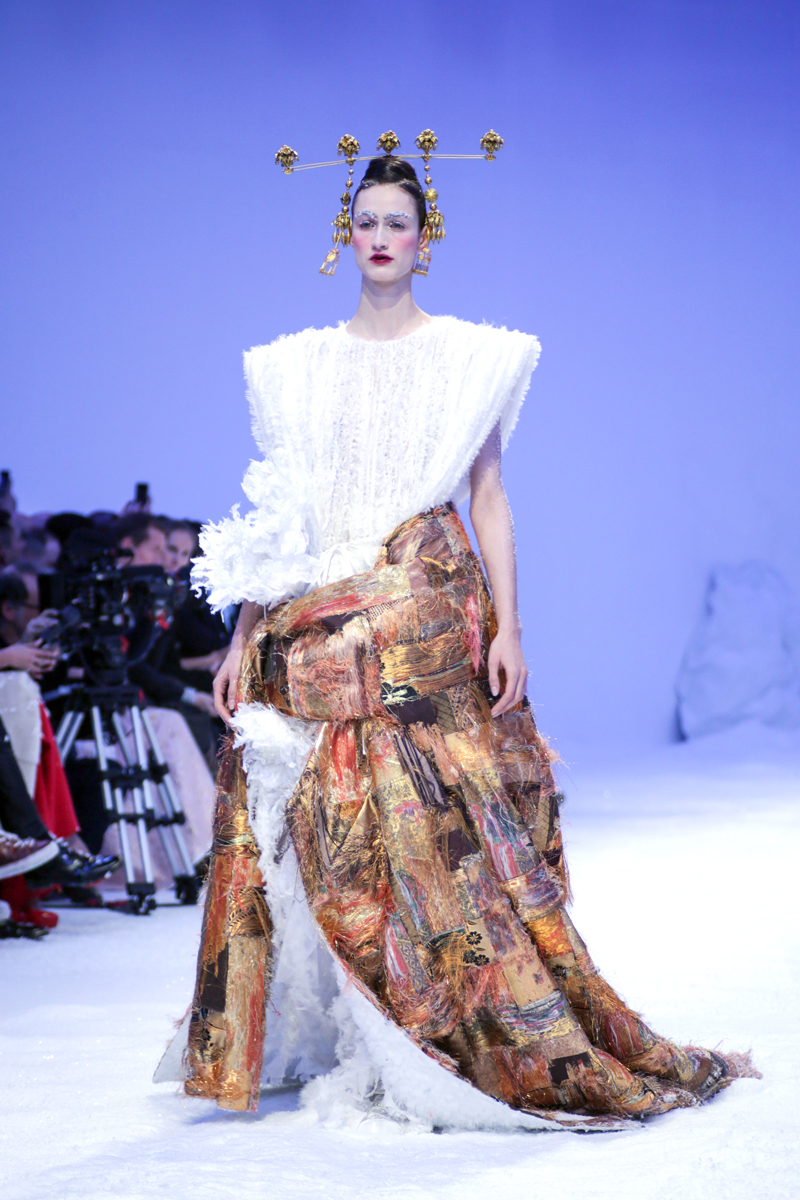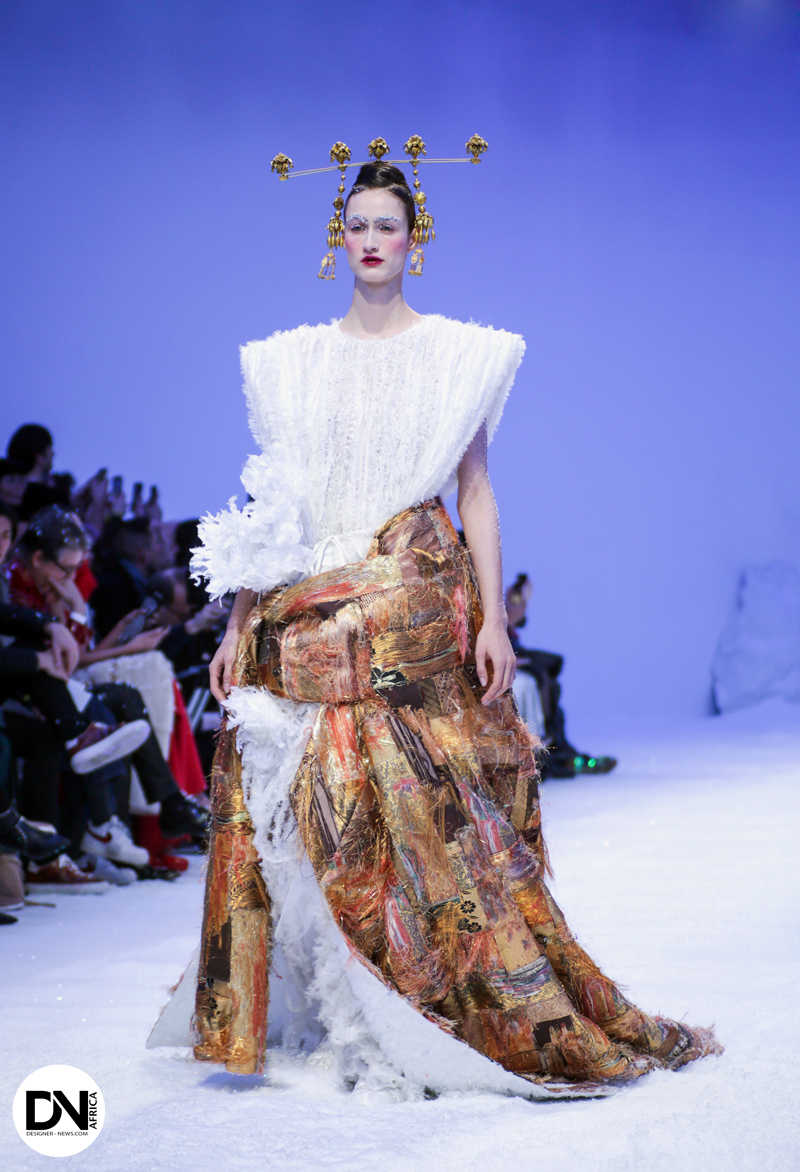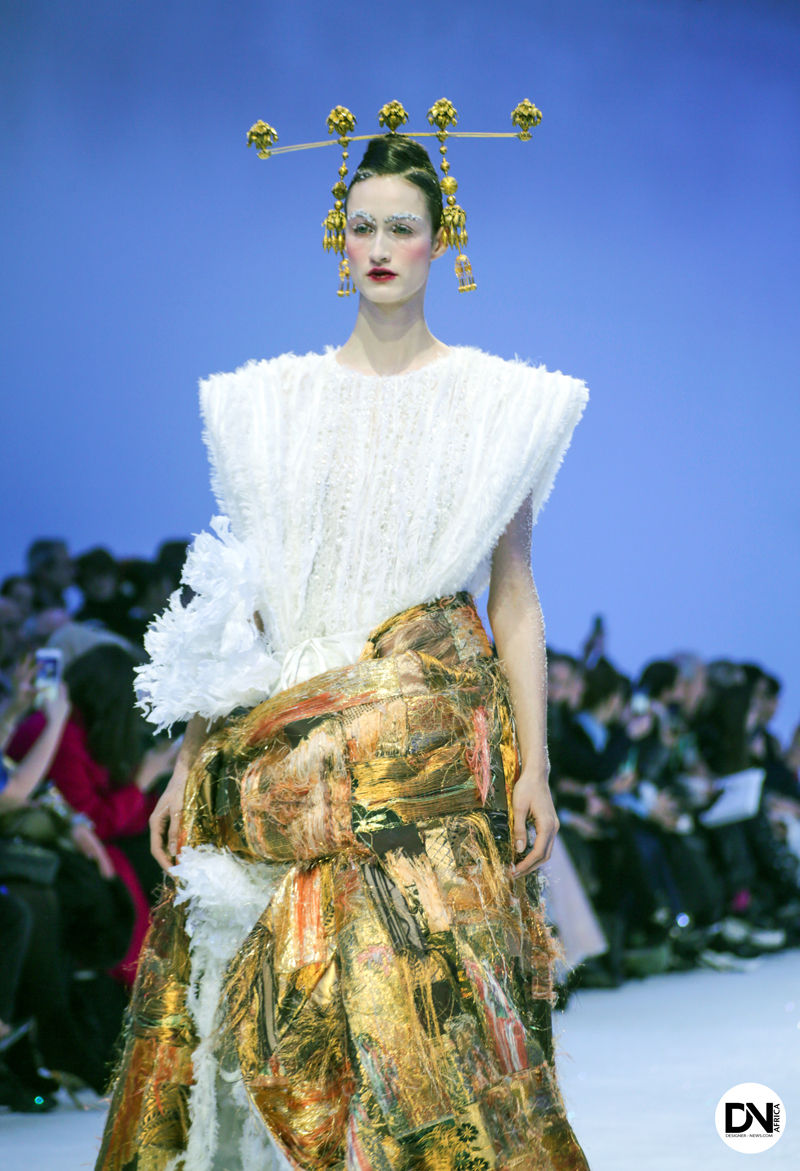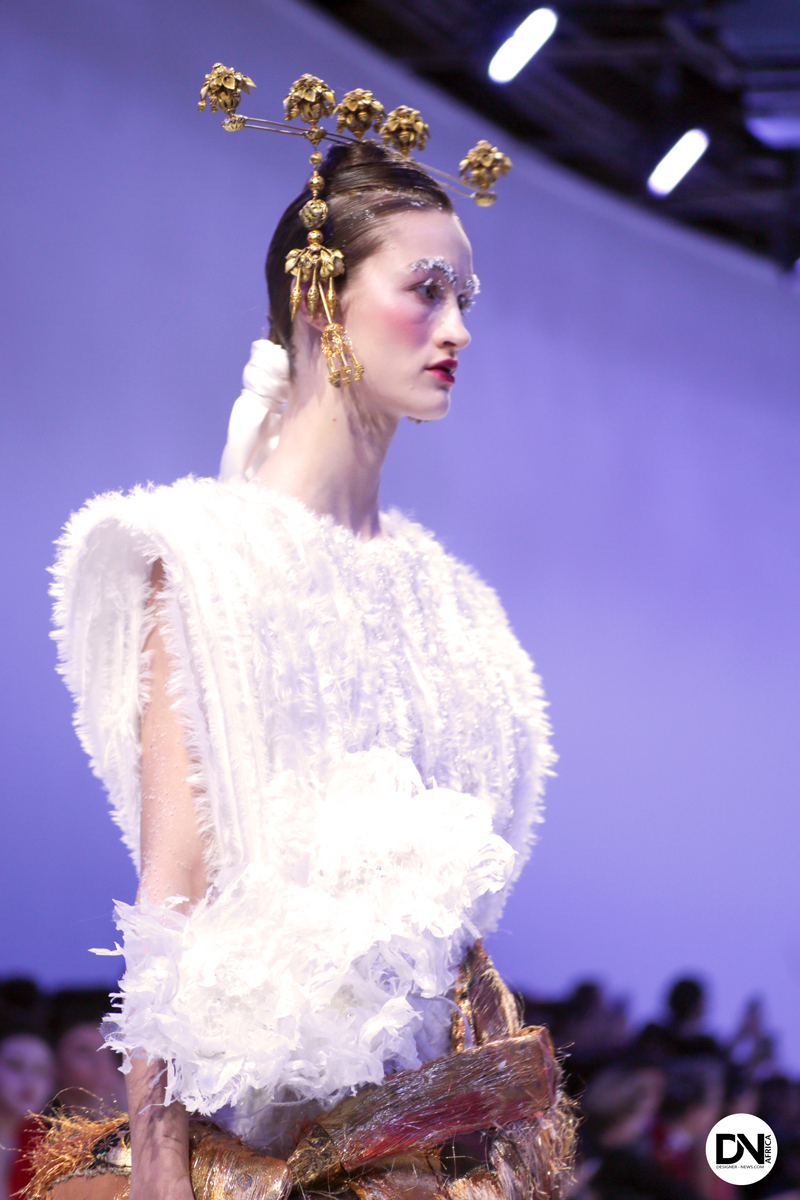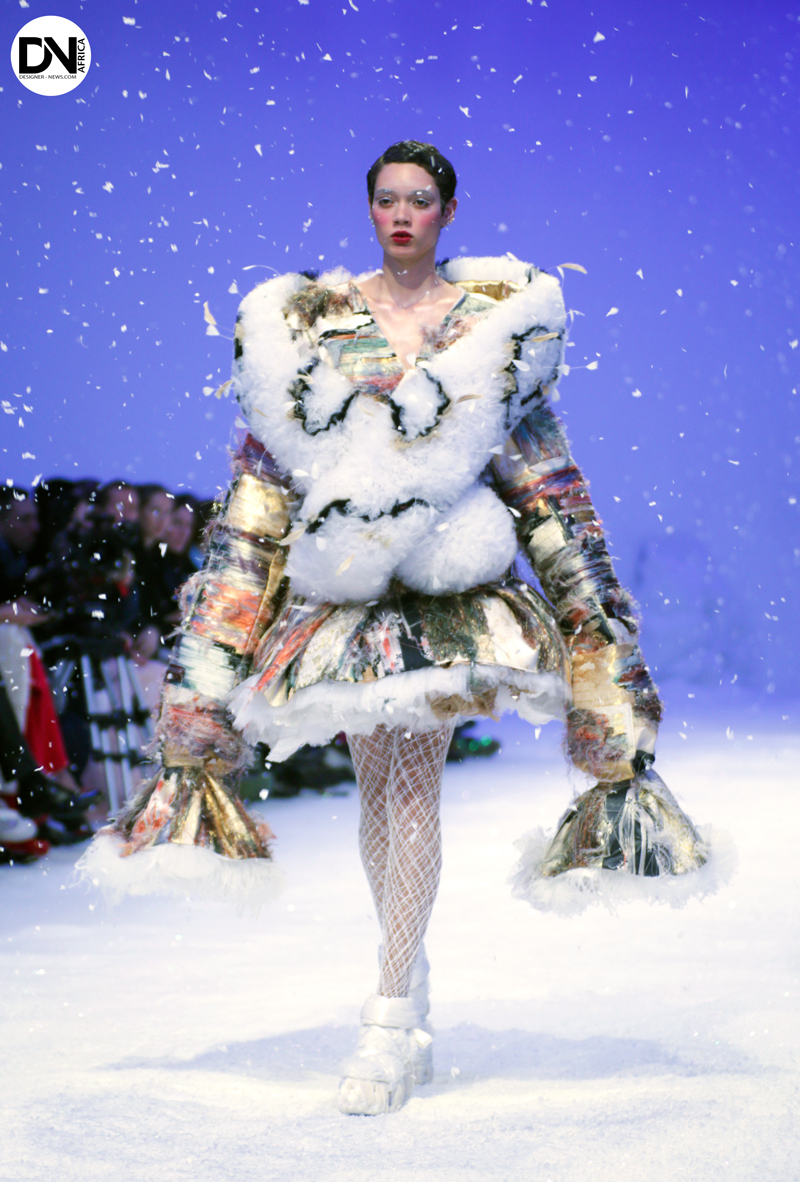 CAT WALK FINAL :
Produce by Jam Waxx / Credit  JAM WAXX Video & Broastcast by Charles Jackotin 
MODELS CREDITS :
Agata Rudko – Anastasiia Rahra – Anna Tregub – Brynn Bonner – Darya Kostenich – Eleonore Ghiuritan – Irina Kravchenko – Kely Ferr – Masha Voronina – Merry Mae – Natalia Napieralska – Natalie Salamunec – Tatia Akhalaia – Timea Birkner – Zavi .
MAKE UP
Mua : Dominic Skinner
@dominic_mua and the MAC Pro Team
@MACcosmetics
@MACcosmeticsFrance
HAIR
Hair : BEAUTICK
@beautick_official Beppe D'Elia for Beautick using Great Lengths
@beppedeliaofficial
PR OFFICE :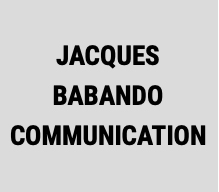 Jacques Babando communication
13 rue Monsigny
75002 Paris
+33 1 77 72 77 63
Media Partner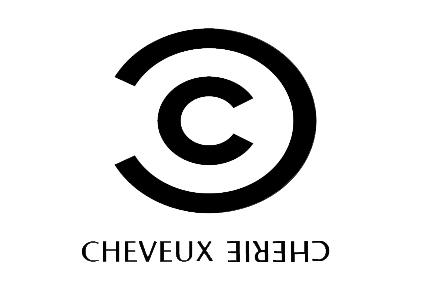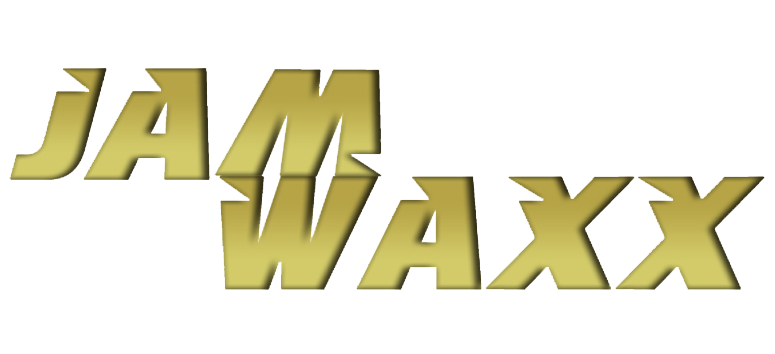 Location :