AFRICA FASHION UP Fashion Show 2023 – THE FIRST MAJOR PARISIAN EVENT DEVOTED TO CONTEMPORARY AFRICAN FASHION – 3RD Edition
Date: Fri. 07 July | Musée du Quai Branly
Schedule: 5:30 pm
Venue: Musée du quai Branly – Jacques Chirac, 25 Quai Jacques Chirac, 75007 Paris, France
AFRICA FASHION UP

Africa Fashion UP invites young African talents, selected by a specialized international committee, to present their creations during a fashion show dedicated to them in Paris.
This selection committee bases its decisions on the following criteria:
AFRICA: THE NEW INSPIRATION FOR WORLD FASHION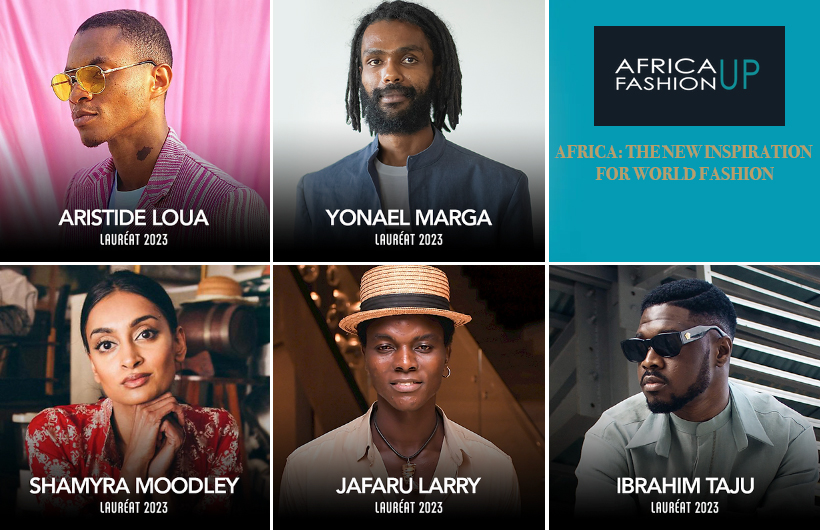 SELECTION OF YOUNG DESIGNERS 2023
ARISTIDE LOUA represent KENTE GENTLEMAN from Ivory Coast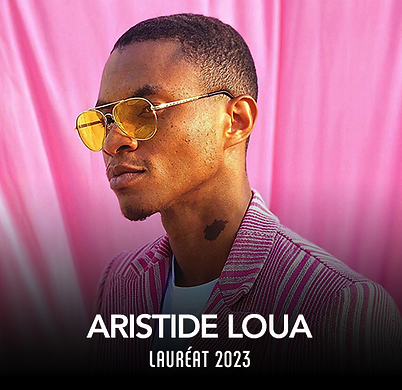 Aristide Loua was born in the village of Gadouan in western Ivory Coast. His mother says she gave birth to him with the help of her sisters, naturally and with the means at hand, behind her earthenware kitchen.
Two years later, Loua's 100% Bété family moved to the far north, to Korhogo, where they lived for 7 years.
The family then moved to Dikodougou before settling in Yopougon, Abidjan.
At the end of June 2005, Aristide's family moved to New Delhi, India. As a teenager, he moved on his own to Pondicherry, where he spent his last two years of high school.
After graduating from high school, Loua took a year off, then moved to Utah and New York to pursue his studies in mathematics and actuarial science.
After traveling the globe, Aristide returned home in 2015 to reconnect with his roots and actively launch Kente Gentlemen.
YOANEL MARGA from Ethiopia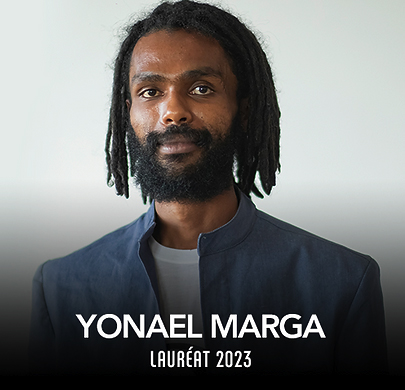 Yonael Marga Nuru is an Ethiopian fashion designer whose brand is rooted in the concept of Afrofuturism.
He has been working in the fashion industry for nearly four years and, as a fashion designer and cultural practitioner, strives to present thought-provoking designs and concepts that draw inspiration from the rich culture and traditions present in Ethiopia, transforming them into something contemporary and futuristic.
Yonael Marga creates new perspectives by fusing elements that often don't mix, and one of the hallmarks of his brand is the use of traditional embroidery.
SHAMYRA MOODLEY REPRESENT Laaniraani from South Africa
Shamyra Moodley, an accountant, was on maternity leave after the birth of her son when she got the idea to branch out into the world of fashion.
She created a blog, Laaniraani, where she shared photos of her personal style, complete with flashy glasses and vibrant fabrics.
« There were fashion photos, but it was clear that it was about my story, my journey to discover who I am, » said Moodley.
Born in East London, South Africa, along the Eastern Cape, she grew up watching her seamstress grandmother assemble fabrics on an old Singer sewing machine. « I'd always let her do the sewing and say, 'No, I'll cut and draw' – and that's still how I do it, » she told CNN, adding that « I don't like the technical side of sewing, I like it as an art form. I like to be free in my movements.
Ms. Moodley eventually left her job as an accountant to take up fashion. The forty-something says that after a year of writing, Laaniraani became popular, earning her invitations to numerous fashion shows in South Africa.
Her official entry into the world of bespoke clothing came two years ago, when she made a sackcloth skirt and blouse from an old nursing bra – and wore it to a fashion show.
JAFARU  LARRY REPRESENTS Larry Jay brand from Ghana's Bimbila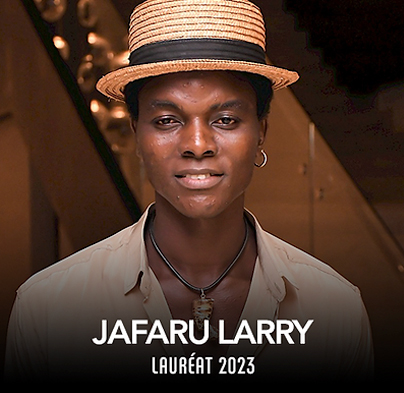 Larry Jafaru Mohammed is the chief designer and creative director of the Larry Jay brand.
He hails from Ghana's Bimbila, Nanumba North District.
He was born and raised in Accra, the capital of Ghana, on December 17, 1991.

He completed his secondary education at Accra Senior High School in Accra, where he obtained a diploma in science.
He has never taken part in a fashion program, but has ambitions to do so in the future.
Fashion began for him at an early age. He grew up in a family where everyone loved fashion, especially his mother, who sold fashionable clothes and was always interested in how to dress.
He also made accessories for himself and his friends. As these pieces became increasingly popular, Larry decided to commercialize his art, which led to the launch of his brand.
Larry Jay brand
His brand began as a line of fashion accessories in 2012, with a renaissance and the introduction of fashion apparel in 2016.
Since then, he has released 4 major collections, 3 spring-summer collections in 2017, 2018 and 2019 and an autumn-winter collection in 2019, and participated in fashion shows in Ghana and Nigeria.
He also participated in fashion shows in Ghana and Nigeria, including Ghana men's wear week in 2017 and 2018, Glitzafrica fashion week in 2018, with a presentation of his « 70's Africa Collection« .
He also did a solo fashion presentation for his autumn-winter 19 collection and presented his SS20 Zongo collection at Lagos Fashion Week in 2019.
His brand is generally inspired by nature, different cultures and the arts. He is mainly inspired by the style of his parents in the past, which makes his design aesthetic very unusual and timeless.
The brand's sole mission is to be a sustainable fashion house that is ethically and socially responsible for its environments. It is also in its interest to be an empowering brand, giving back to society in its own way.
IBRAHIM TAJU  represents TJWHO from Nigeria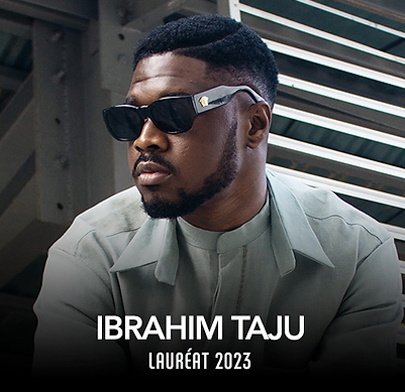 TJWHO is a luxury menswear brand based in Lagos, Nigeria. It was founded in 2018 and is known for infusing cross-cultural references with a modern twist.
Head designer Taju Ibrahim always keeps an African perspective in mind when constructing garments.
His work and designs have been seen on the likes of Burna Boy, Ladipoe and Lucky Daye, and his collections have been presented at Arise Fashion Week and Lagos Fashion Week.
He represents a group of formidable young Nigerian designers who have succeeded in creating self-sustaining fashion brands through unique, avant-garde creations.
TJWHO is forging its own path and exemplifying the possibilities of the African fashion industry.
Bubblegum Club caught up with Ibrahim to talk about the brand and the burgeoning Nigerian fashion scene.
AFRICA FASHION UP : AWARDS
The 5 winners will receive the following awards:
An invitation to present their collection at the Africa Fashion Up show in Paris.
* Promotion on all our social networks and in our media partners
* Thematic masterclasses delivered by experts from prestigious fashion houses
* An exclusive tour that will allow them to immerse themselves in the heart of Parisian and international fashion
* Participation in a business training program delivered by the renowned HEC business school
* A six-month mentoring program
* The opportunity to exhibit and sell their collection on an international online store
SPONSORS
This edition was supported by Balenciaga, Binance Charity, Galeries Lafayette Paris Haussmann, Sisley and HEC Paris, partners, and on the media side by Trace, Brut, France Médias Monde, Brune magazine and 35°Nord.
ORGANIZER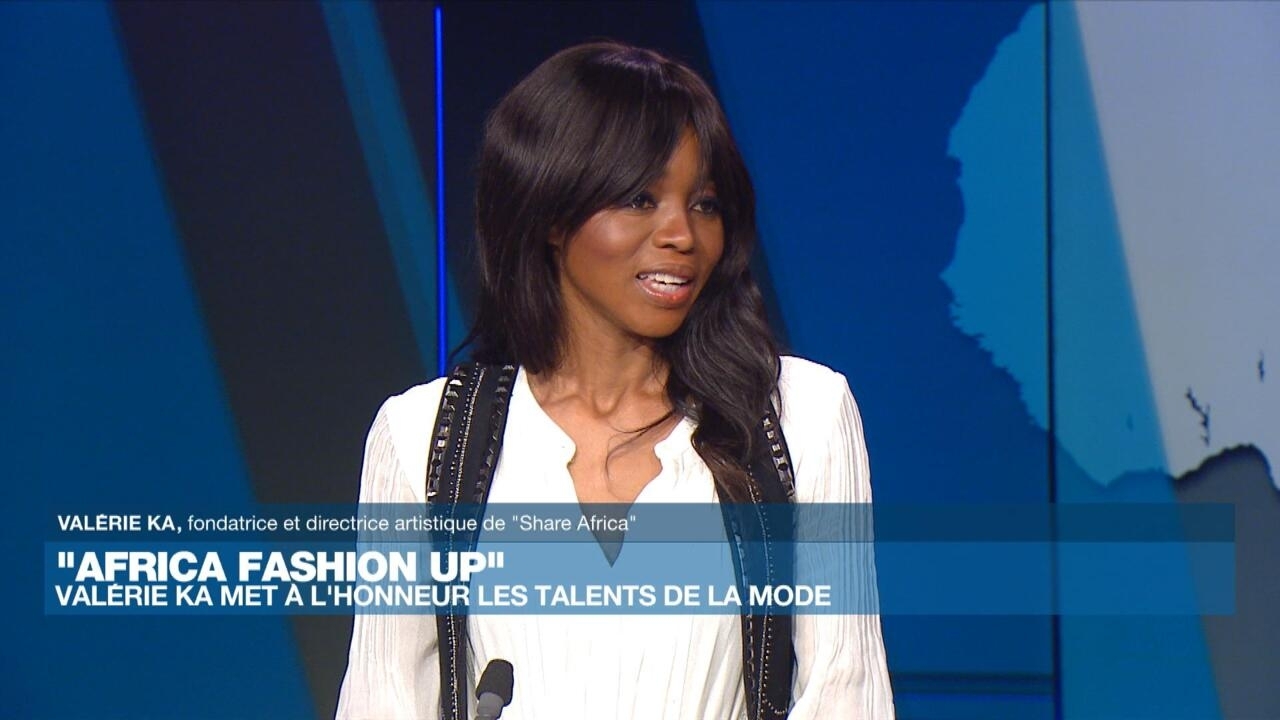 Africa Fashion Up: Valerie Ka honors fashion talents.
After having walked the runway for the greatest designers, from Yves Saint Laurent to Jean-Paul Gaultier, via Vivienne Westwood and Alphadi, model Valérie Ka founded « Share Africa », a platform of projects that aims to highlight those who undertake and create in Africa.
Her goal is to encourage a vibrant African fashion, between tradition and modernity, between heritage and international openness.
Creations honored during the Africa Fashion Up event that just took place in Paris.
Created at the initiative of  Valerie Ka, international top model, Africa Fashion Up is conceived as both a program and a fashion show whose goal is to accompany the contemporary African fashion in full effervescence.
CONTACTS
africafashionup@gmail.com
Website : https://www.africafashionup.com/
SHARE AFRICA: A PLATFORM FOR ACTION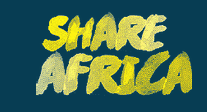 Africa Fashion Up welcomes companies and individuals to sponsor this growing program, offering emerging and international designers the opportunity to showcase their collections and gain visibility.
For more information on how you can get involved, please contact us: africafashionup@gmail.com
AFRICA FASHION UP 2023 – Spot Africa Fashion
AFRICA FASHION UP PARTNERS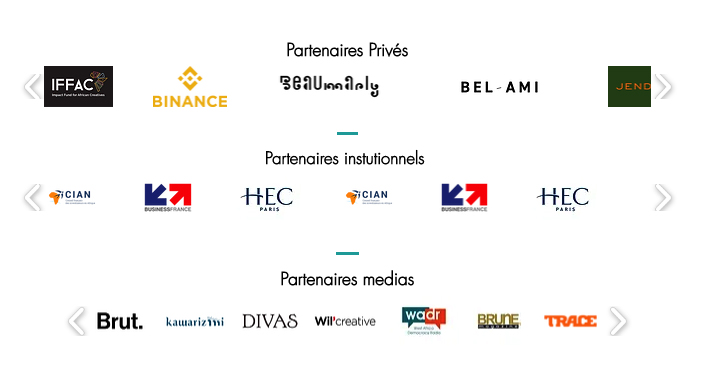 MEDIA PARTNERS
INDIRÂH EVENTS & COMMUNICATION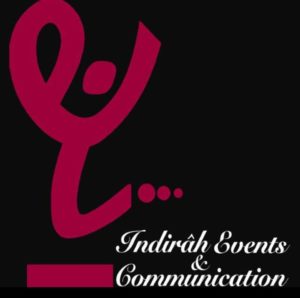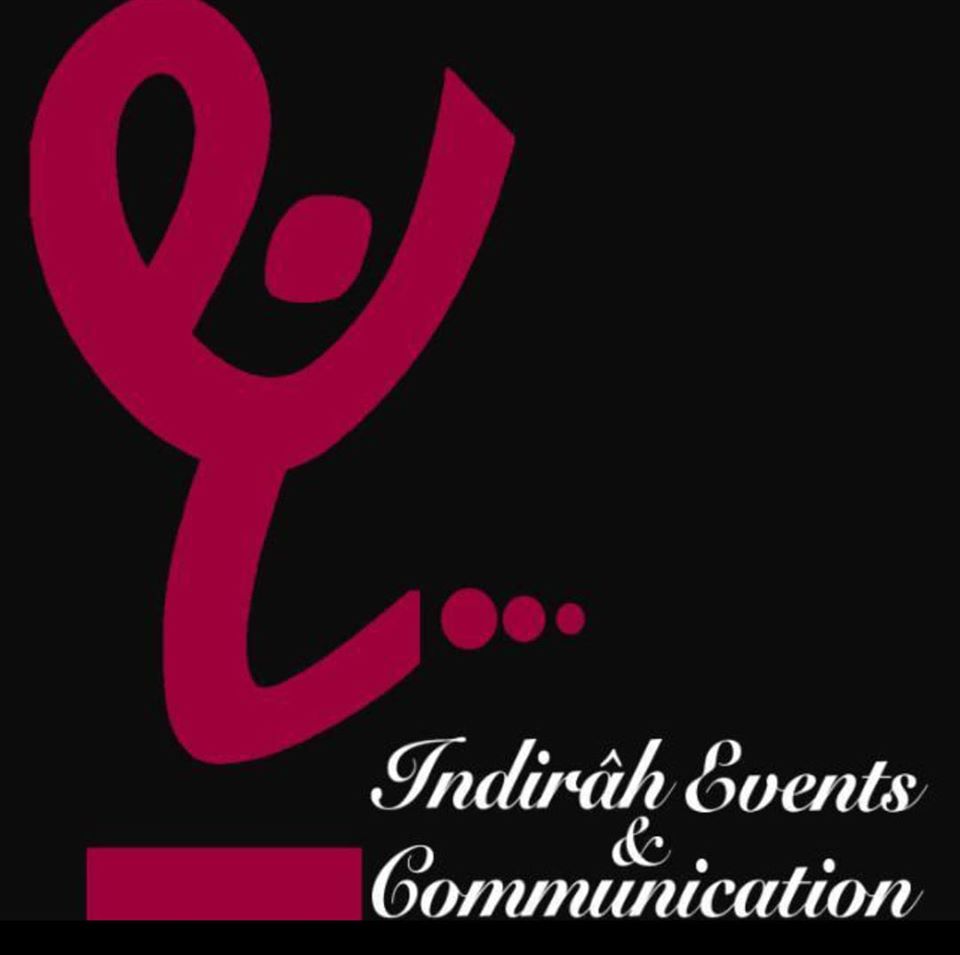 BY INDIRA YANNI DOMINGO
STUDIO 24 – 50 BRANCHES NATIONWIDE & 30 HEADQUARTERS
With over 50 branches nationwide. In this video, I will opportune to visit studio 30 headquarters in Lagos Nigeria. I toured the building and got insights on their business model.
Studio24 Nigeria Contact
 47 Allen Avenue, Ikeja Lagos, Nigeria
 hello@studio24nigeria.org


ACHAT D'OR – BIJOUTERIE RIAN – BUYING GOLD – RIAN JEWELRY
THE BEST PLACE TO SELL YOUR GOLD AT THE BEST PRICE IN PARIS, ENGLISH CUSTOMERS ARE WELCOME.
ACHAT D'OR – BIJOUTERIE RIAN – BUYING GOLD – RIAN JEWELRY
Location : Rian Jewelry Purchase Gold Paris
5 Rue de Chabrol – 75010 Paris France
Mobile: +33 7 81 71 00 19
Call:       +33 9 80 90 60 69
Métro : Gare du Nord – Line 2 – Line 4 – Main Line Train – RER B to Charles de Gaulle Airpot , RER D et RER E, TER Transilien Line H et line K and also the Bus 38, 39, 42, 43, 46, 48, 65, 302 et 350.
CONTACT :
Facebook: https://www.facebook.com/rian.mytho
Instagram: @achat_or_diamond
MEDIA PARTNER:
Editorial: DNA – International
Photographer: Dan NGUYEN
Media : DN-A INTERNATIONAL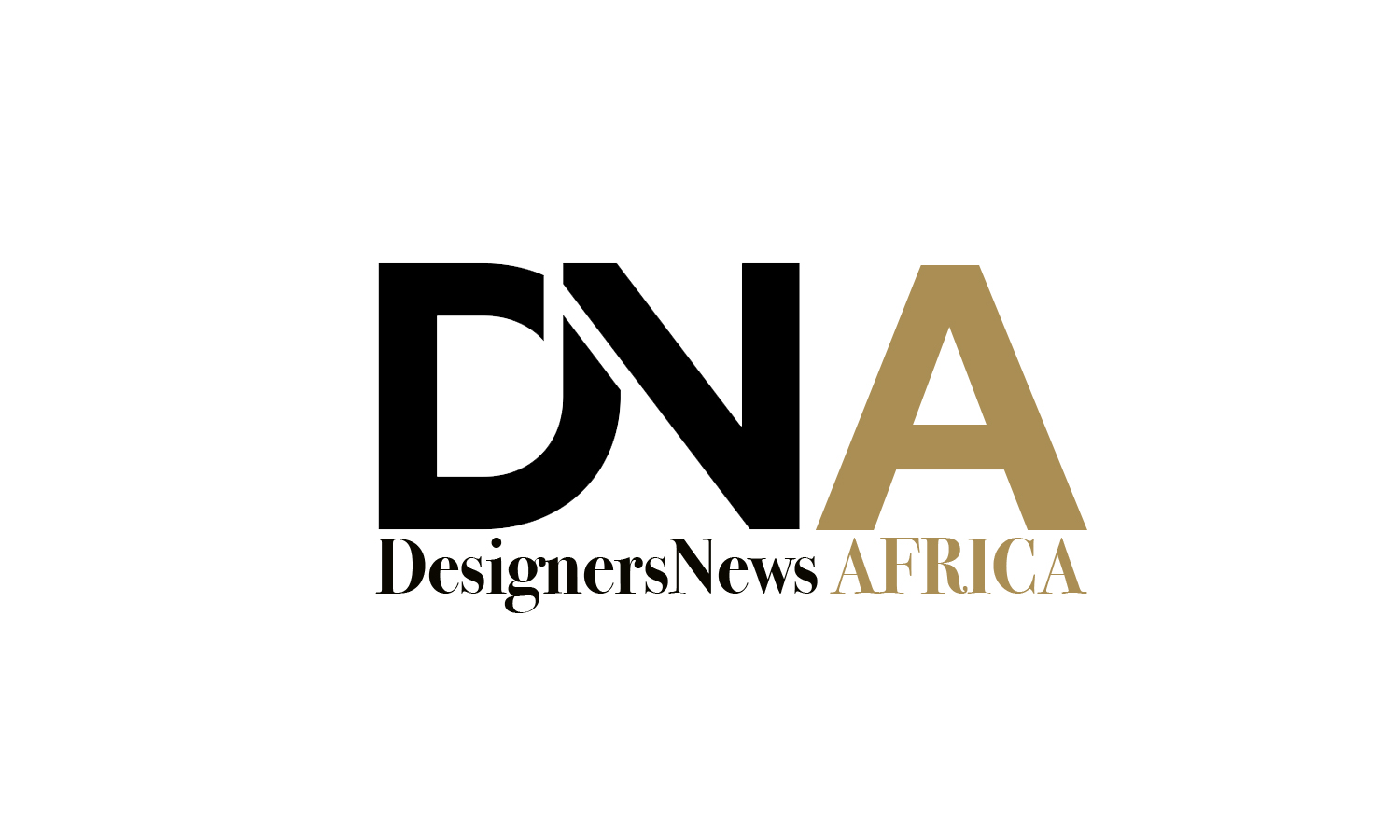 LINKS TO OUR ONLINE MAGAZINES :
Media : DN-AFRICA.COM
Venue