AFU Fashion Show 2023 3rd Edition – Selection of Young Designers – ARISTIDE LOUA from Ivory Coast
Date: Fri. 07 July | Musée du Quai Branly
Schedule: 5:30 pm
Venue: Musée du quai Branly – Jacques Chirac, 25 Quai Jacques Chirac, 75007 Paris, France
AFRICA FASHION UP AWARDS

The 5 winners will receive the following awards:
An invitation to present their collection at the Africa Fashion Up show in Paris.
* Promotion on all our social networks and in our media partners
* Thematic masterclasses delivered by experts from prestigious fashion houses
* An exclusive tour that will allow them to immerse themselves in the heart of Parisian and international fashion
* Participation in a business training program delivered by the renowned HEC business school
* A six-month mentoring program
* The opportunity to exhibit and sell their collection on an international online store
Africa Fashion UP invites young African talents, selected by a specialized international committee, to present their creations during a fashion show dedicated to them in Paris.
This selection committee bases its decisions on the following criteria:
ARISTIDE LOUA represent KENTE GENTLEMAN from Ivory Coast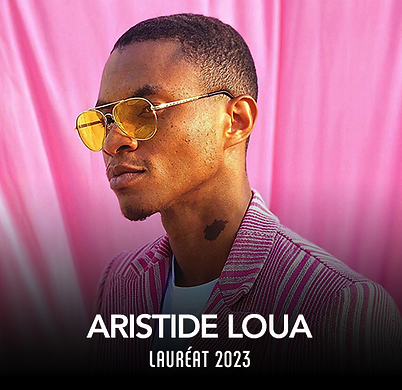 Aristide Loua was born in the village of Gadouan in western Ivory Coast. His mother says she gave birth to him with the help of her sisters, naturally and with the means at hand, behind her earthenware kitchen.
Two years later, Loua's 100% Bété family moved to the far north, to Korhogo, where they lived for 7 years.
The family then moved to Dikodougou before settling in Yopougon, Abidjan.
At the end of June 2005, Aristide's family moved to New Delhi, India. As a teenager, he moved on his own to Pondicherry, where he spent his last two years of high school.
After graduating from high school, Loua took a year off, then moved to Utah and New York to pursue his studies in mathematics and actuarial science.
After traveling the globe, Aristide returned home in 2015 to reconnect with his roots and actively launch Kente Gentlemen.
ARISTIDE LOUA LOOK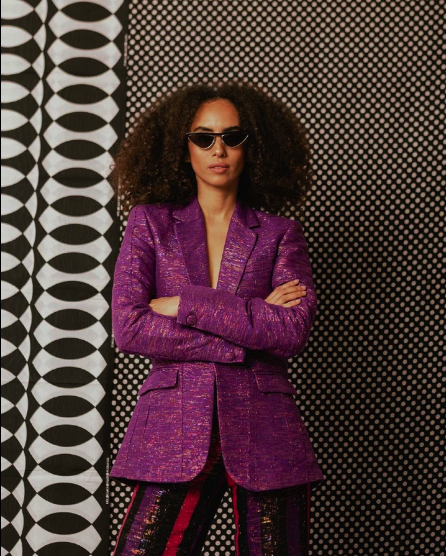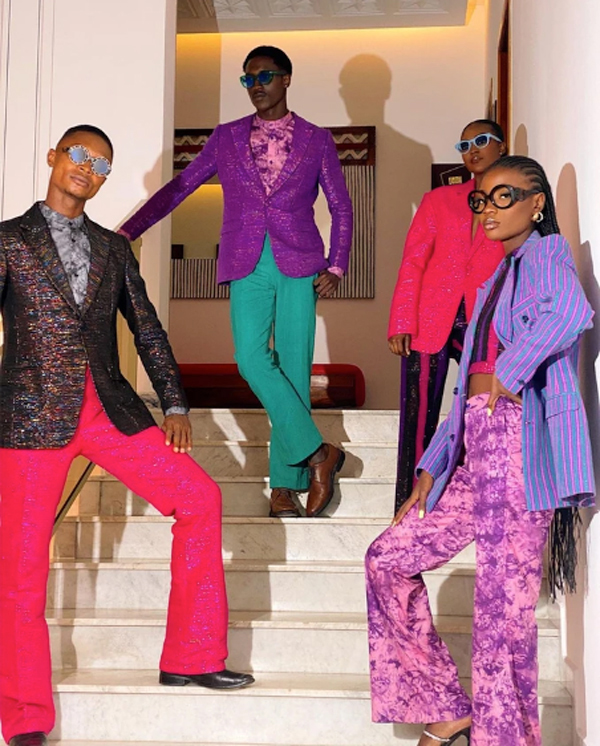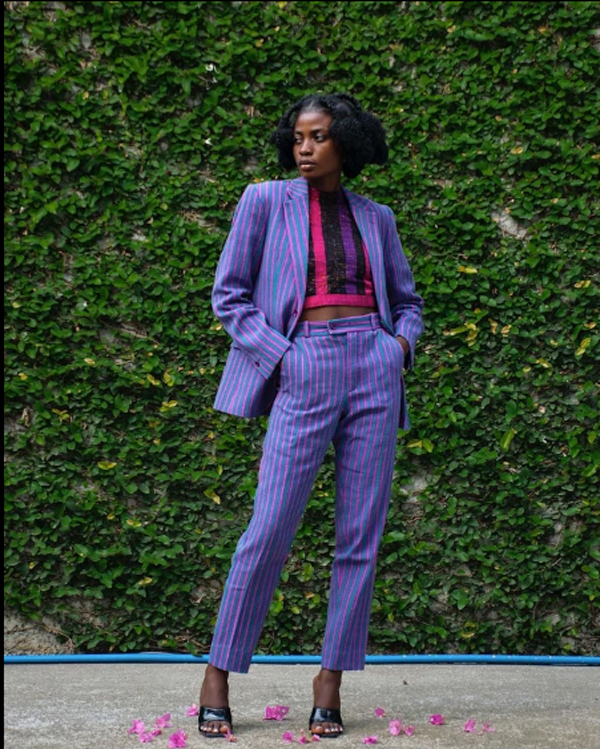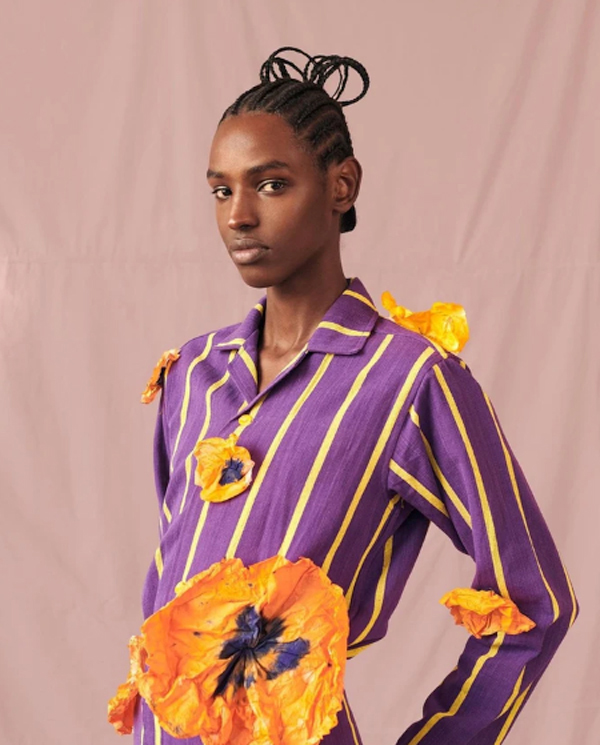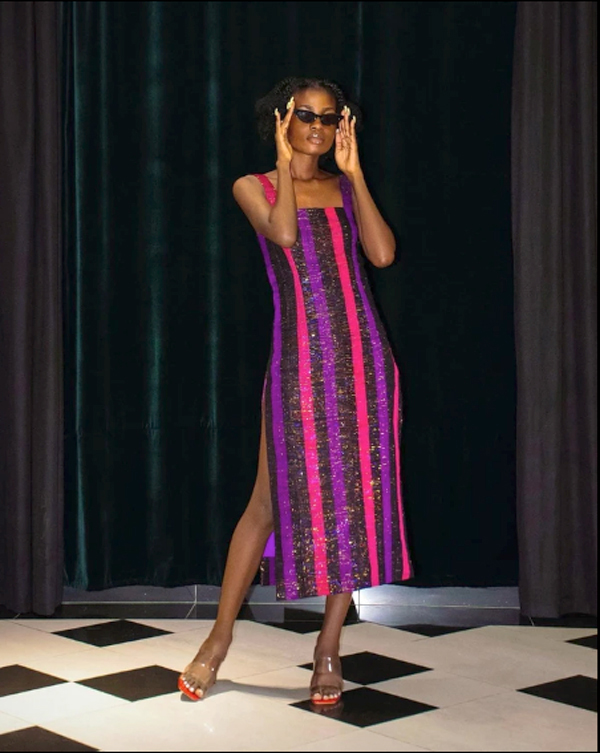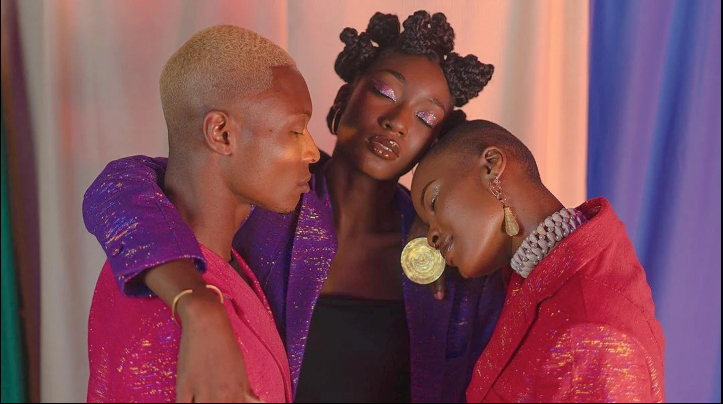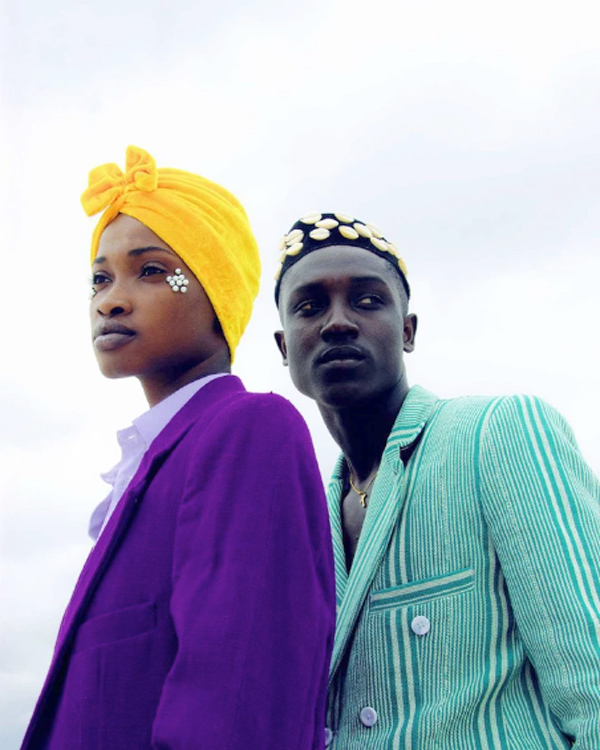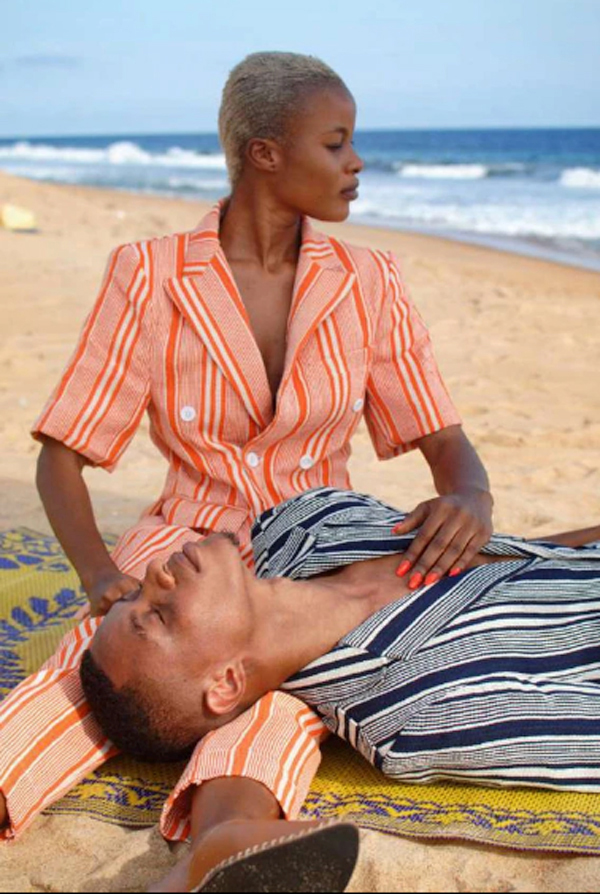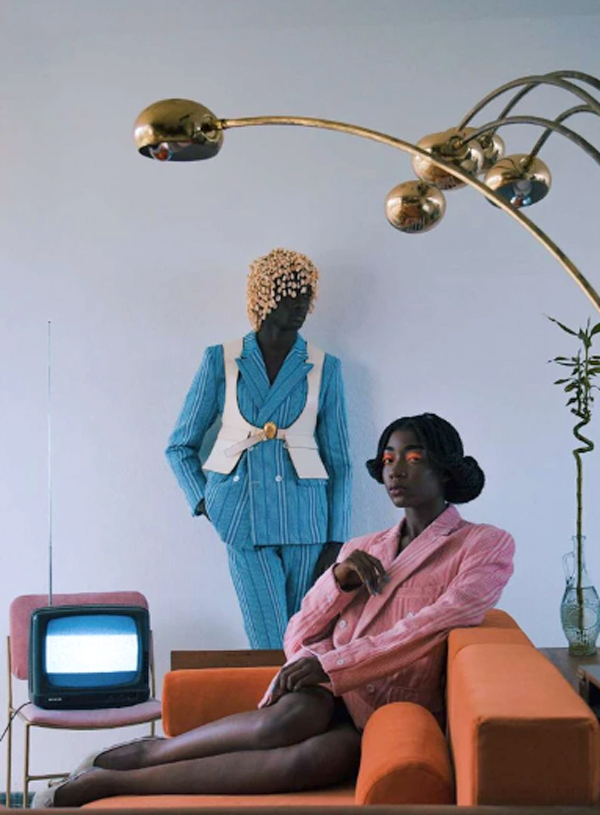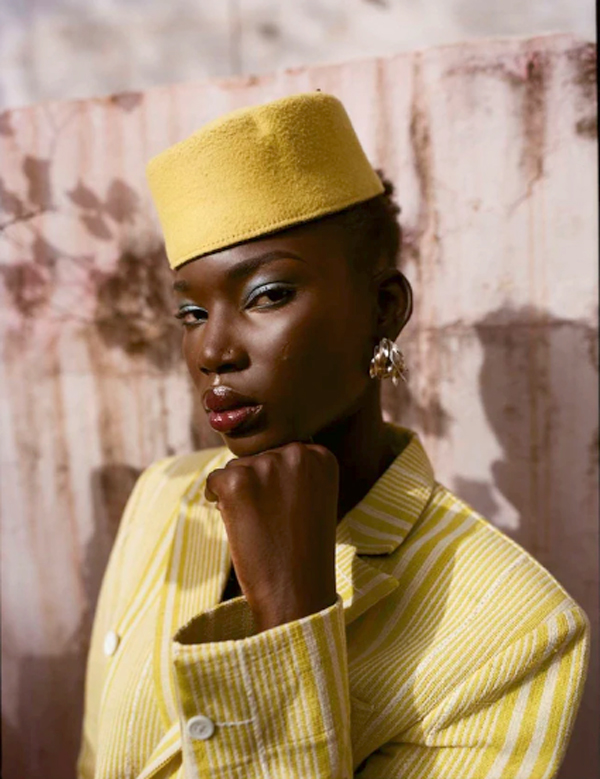 AFRICA FASHION UP FASHION SHOW 2023 – ARISTIDE LOUA – 3RD EDITION – LOOK 10
The Birth of Cool Film AW 22 23 – ARISTIDE LOUA
SPONSORS
This edition was supported by Balenciaga, Binance Charity, Galeries Lafayette Paris Haussmann, Sisley and HEC Paris, partners, and on the media side by Trace, Brut, France Médias Monde, Brune magazine and 35°Nord.
ORGANIZER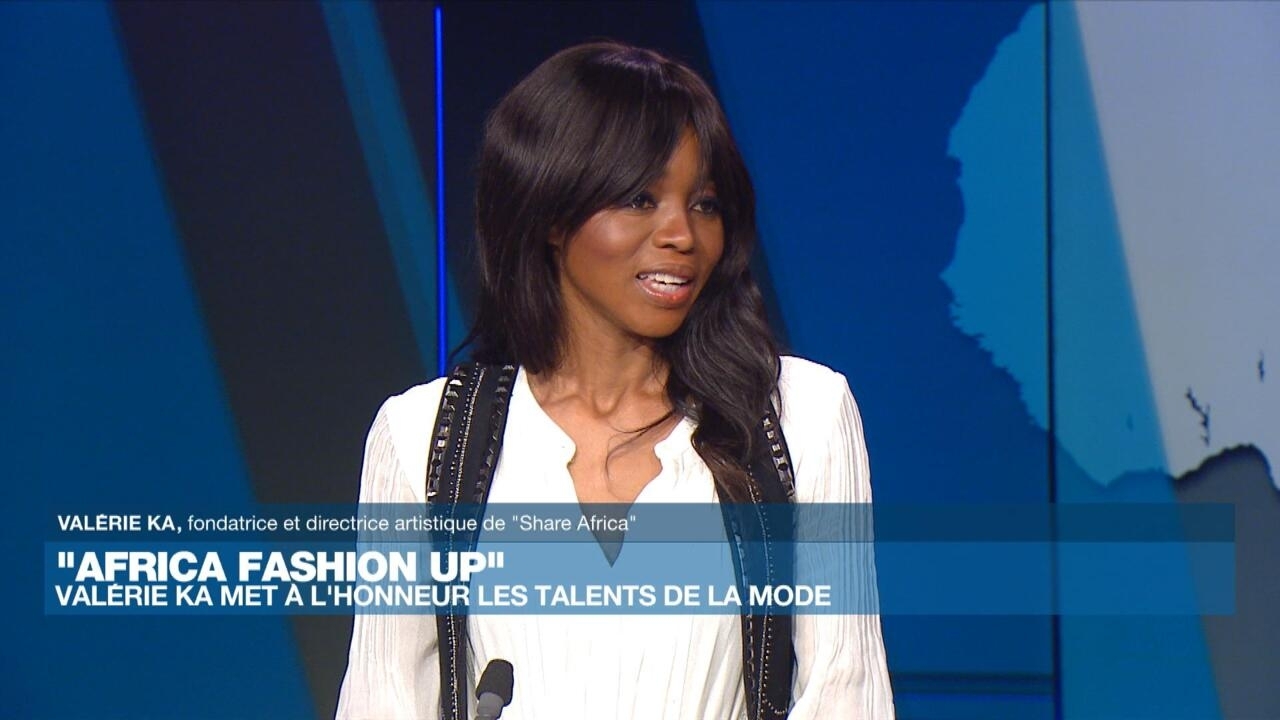 AFRICA FASHION UP: VALERIE KA HONORS FASHION TALENTS.
After having walked the runway for the greatest designers, from Yves Saint Laurent to Jean-Paul Gaultier, via Vivienne Westwood and Alphadi, model Valérie Ka founded « Share Africa », a platform of projects that aims to highlight those who undertake and create in Africa.
Her goal is to encourage a vibrant African fashion, between tradition and modernity, between heritage and international openness.
Creations honored during the Africa Fashion Up event that just took place in Paris.
Created at the initiative of  Valerie Ka, international top model, Africa Fashion Up is conceived as both a program and a fashion show whose goal is to accompany the contemporary African fashion in full effervescence.
CONTACTS
africafashionup@gmail.com
Website : https://www.africafashionup.com/
SHARE AFRICA: A PLATFORM FOR ACTION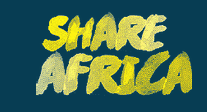 Africa Fashion Up welcomes companies and individuals to sponsor this growing program, offering emerging and international designers the opportunity to showcase their collections and gain visibility.
For more information on how you can get involved, please contact us: africafashionup@gmail.com
AFRICA FASHION UP PARTNERS – Edition 3