'WIND BLOWING' BY JACK DJEYIM EXTRACT OF THE NEW ALBUM RELEASE 'COME DOWN & SEE' – DOWNLOAD NOW
DISTRIBUTION BY INOUÏE DISTRIBUTION
Come Down and See » is distributed by Inouïe Distribution
The Magic Left-Handed Man is back ! A Sound, a Style, a Language
Release date of the single  »Come Down and see » : April 14, 2023
Official release date of the album  »Come Down and see » : 02/06/2023
« Dive into the Captivating Rhythms and Melodies of Jack Djeyim's Latest Album, 'Come Down and See.' »
REDISCOVER THE CAPTIVATING SOUNDSCAPES REMINISCENT OF LEGENDS
Jack Djeyim, from West Cameroon, stands out as one of the most talented guitarists of his generation. This left-handed Cameroonian guitarist revives the essence of traditional African instruments, creating a unique musical experience.
His musical journey is rooted in the traditional rhythms his father imbued during his childhood in the mountains of West Cameroon and in New-Bell, a district of Douala. In 1977, his professional career took off at the Club de la Payotte in Bafoussam, alongside the group Sapho Brothers.
The group soon turned to Nigeria to pursue its musical development. Jack Djeyim, thanks to his unwavering dedication, makes the most of his guitar, drawing inspiration from English-speaking Nigerian musical influences such as Elton John, Cat Stevens, Bob Marley, Commodores and Kool and the Gang, who permeate his repertoire. English is also gradually making its way into his repertoire.
« Unveil the Leading Figure in Afro Jazz, Jazz Fusion, and World Music »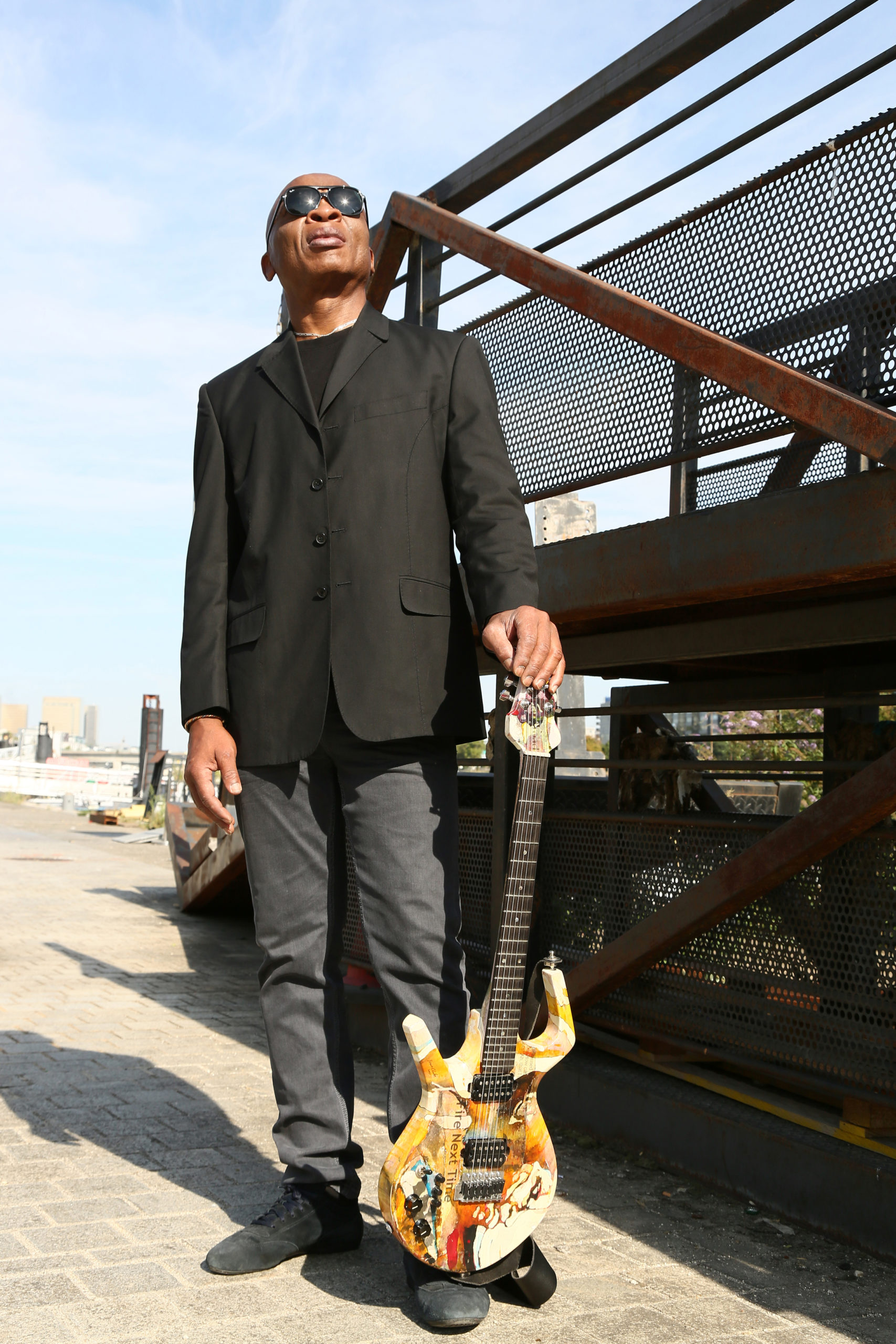 « Unveil the Leading Figure in Afro Jazz, Jazz Fusion, and World Music » Rediscover the enchanting melodies reminiscent of legends like Fela Kuti and Manu Dibango, and now, meet Jack Djeyim, the preeminent figure in Afro Jazz, Jazz Fusion, and World Music.
Much like the iconic Fela Kuti and Manu Dibango, Jack Djeyim's musical compositions exude a magnetic allure, drawing listeners into a vibrant mosaic of cultural influences and sonic innovation.
'WIND BLOWING' BY JACK DJEYIM EXTRACT OF THE NEW ALBUM RELEASE 'COME DOWN & SEE'
His musical journey is firmly rooted in the vibrant rhythms of Africa.
LISTEN TO THE NEW ALBUM RELEASE OF JACK DJEYIM 'COME DOWN & SEE'
The album « Come Down and See » invites reflection on contemporary issues while celebrating life and human resilience. With driving rhythms and profound lyrics, Jack Djeyim succeeds in creating music that touches the emotions and inspires hope.
STREAMING AND LISTENING PLATFORM-JACK DJEYIM NEW ALBUM-COME DOWN AND SEE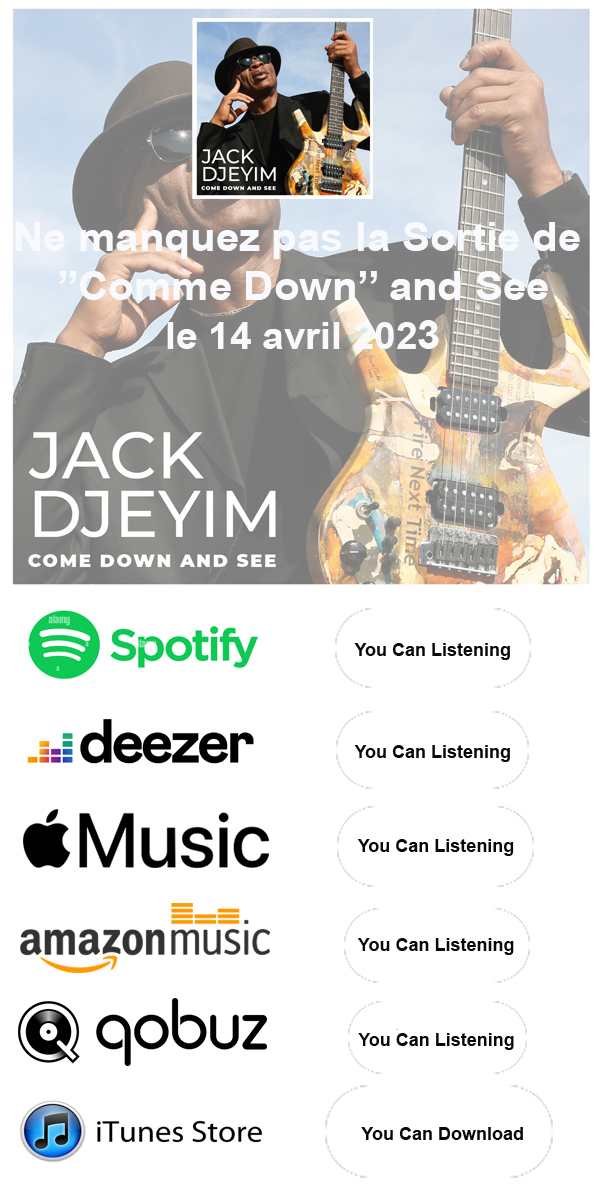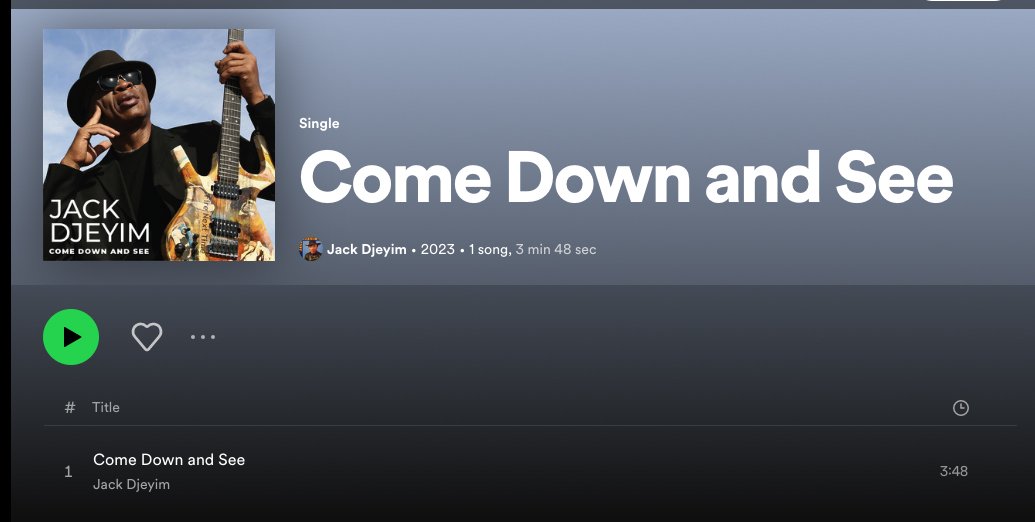 ORDER THE CD NOW ON THE MARKET PLACE FNAC AND CULTURA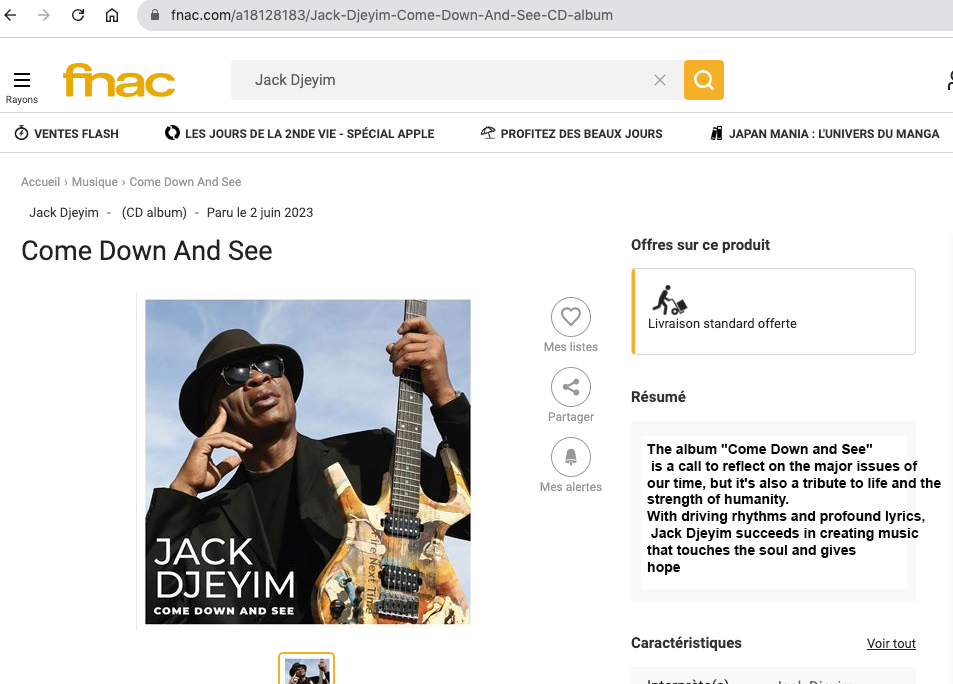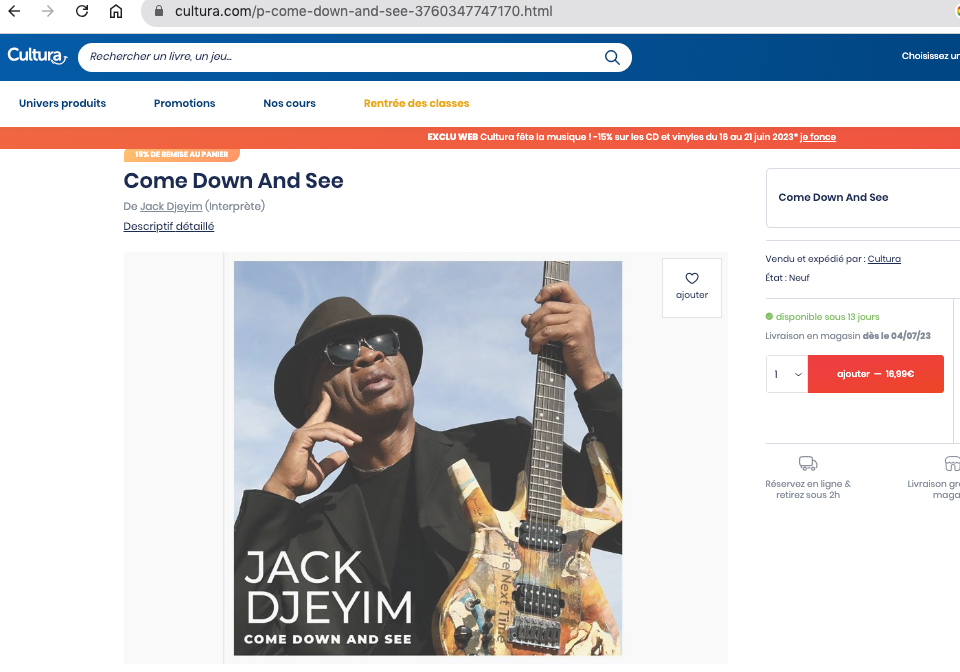 TV AND MEDIA APPEARANCES-JACK DJEYIM-NEW ALBUM -COME DOWN AND SEE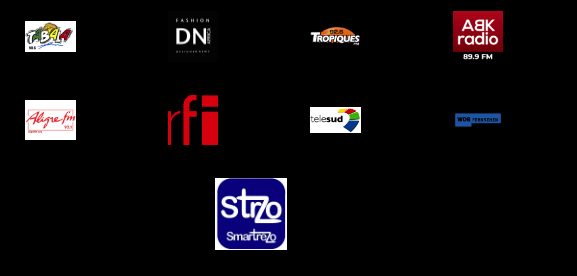 YOU CAN ALSO DOWNLOAD ALL THE MUSIC OF THE AUTHOR BY HIS WEBSITE:
Jack Djeyim offers music lovers two universes of varying emotional content, sometimes appealing to the divine, plunging us into an astonishing odyssey, paying tribute to illustrious artists such as Eboa Lotin.
Since then, he has not stopped touring, making clips and preparing the Sanza Trio Family concept with his colleagues.

Website:https://jackdjeyim.com/
Email: info@jackdjeyim.com
Youtube: https://www.youtube.com/channel/UCVydW0R_kscE36bUSdVq-OQ
MUSIC DISTRIBUTION, INOUIE DISTRIBUTION: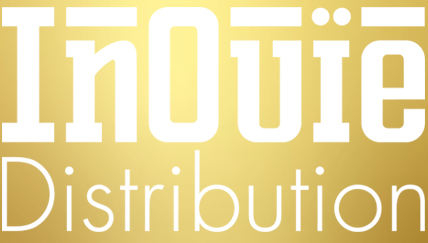 Inouie distribution offer independent artists and labels our physical and digital distribution services, manufacturing, promotion, and much more.
PATSHOW OFFICIEL
Patrick Lachaud – Coordinateur d'evenement – Animateur Radio – Presentateur TV, à Kappa – Jet tour – Costa croisières – Euro RSCG – Mairie de Paris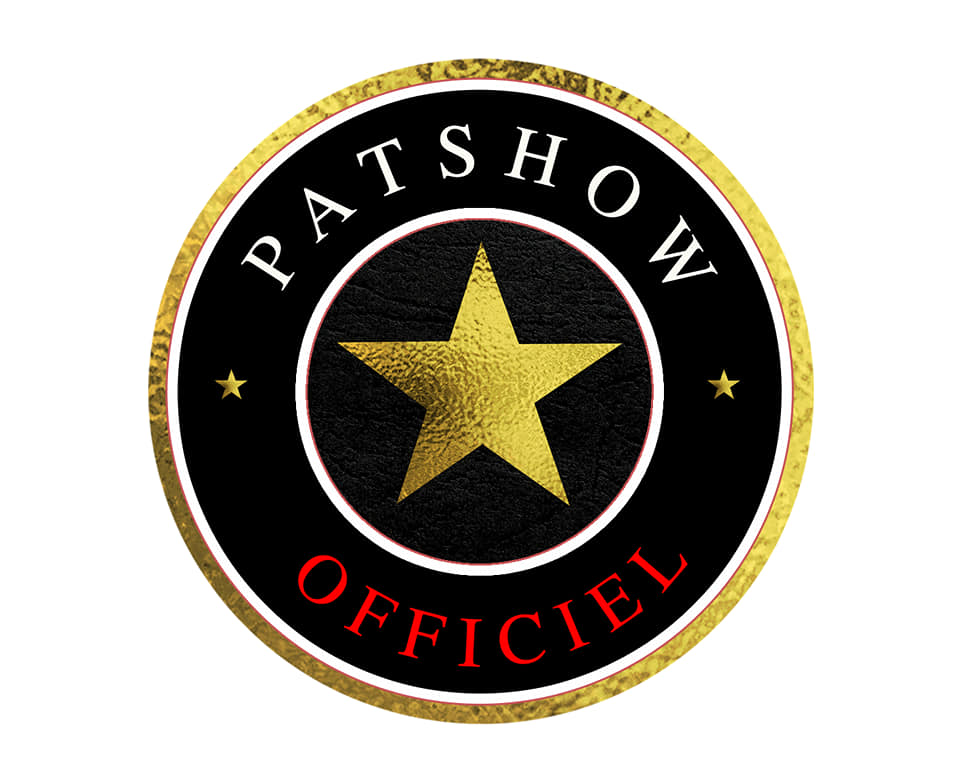 INDIRÂH EVENTS & COMMUNICATION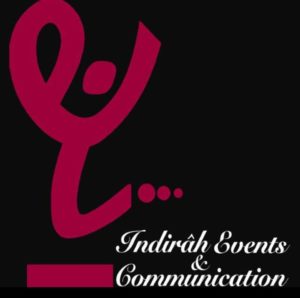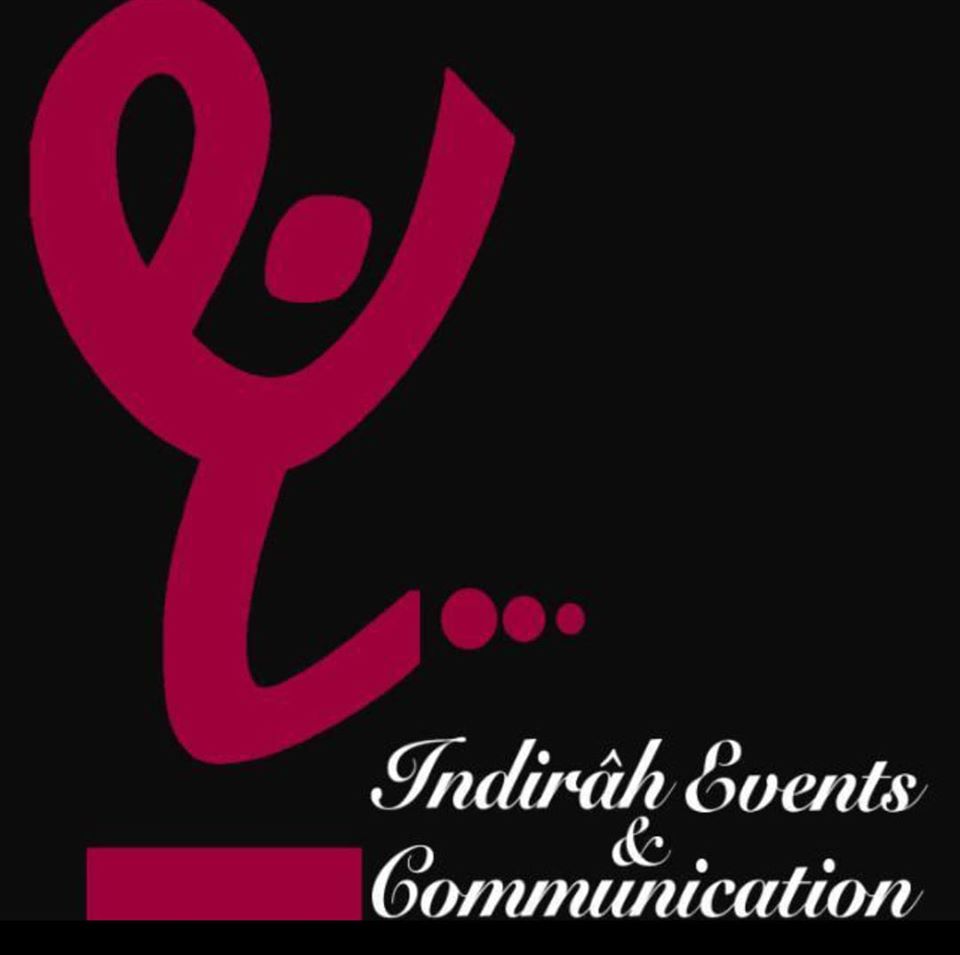 BY INDIRA YANNI DOMINGO
STUDIO 24 – 50 BRANCHES NATIONWIDE & 30 HEADQUARTERS
With over 50 branches nationwide. In this video, I will opportune to visit studio 30 headquarters in Lagos Nigeria. I toured the building and got insights on their business model.
Studio24 Nigeria Contact
 47 Allen Avenue, Ikeja Lagos, Nigeria
 hello@studio24nigeria.org


ACHAT D'OR – BIJOUTERIE RIAN – BUYING GOLD – RIAN JEWELRY
THE BEST PLACE TO SELL YOUR GOLD AT THE BEST PRICE IN PARIS, ENGLISH CUSTOMERS ARE WELCOME.
ACHAT D'OR – BIJOUTERIE RIAN – BUYING GOLD – RIAN JEWELRY
Location : Rian Jewelry Purchase Gold Paris
5 Rue de Chabrol – 75010 Paris France
Mobile: +33 7 81 71 00 19
Call:       +33 9 80 90 60 69
Métro : Gare du Nord – Line 2 – Line 4 – Main Line Train – RER B to Charles de Gaulle Airpot , RER D et RER E, TER Transilien Line H et line K and also the Bus 38, 39, 42, 43, 46, 48, 65, 302 et 350.
CONTACT :
Facebook: https://www.facebook.com/rian.mytho
Instagram: @achat_or_diamond
MEDIA PARTNER:
Editorial: DNA – International
Photographer: Dan NGUYEN
Media : DN-A INTERNATIONAL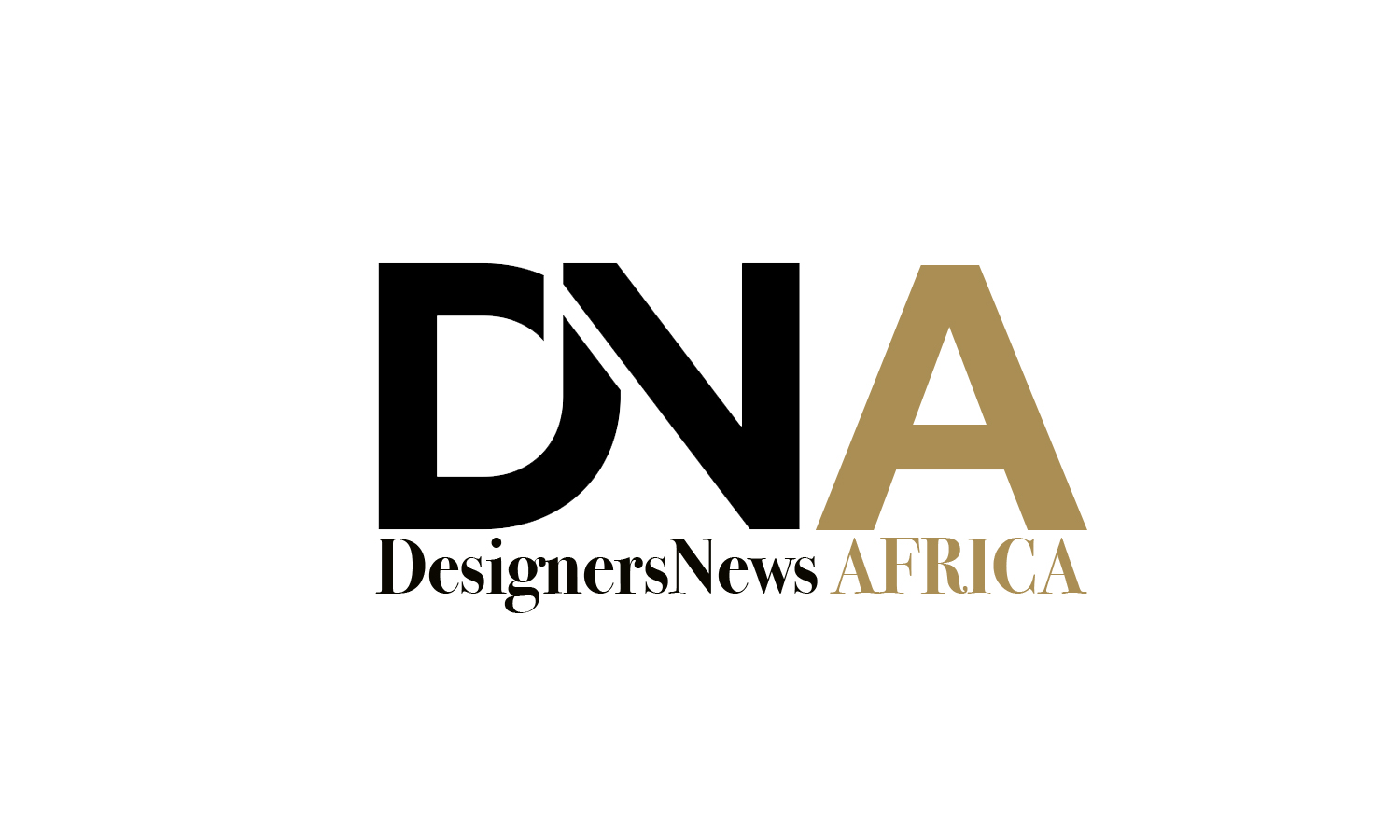 Media : DN-AFRICA.COM