LAGOS FASHION "International Fashion and Ready-to-Wear Garments Exhibition",
is going to be organized in Eko Hotel New Exhibition Center, Victoria Island, Lagos / Nigeria 
September 20 – 21, 2017 Eko Hotel New Expo Center Victoria Island, Lagos, Nigeria
Nigeria, with its largest population in Africa, and its fast growing and dynamic economy, is one of the future stars in the world which today attracts exporters and investors from all over the world. There is a huge demand for the fashion and ready-to-wear garment industries in the country which is unreluctant to trade all kind of products.
Lagos city, being the business hub of West Africa, is running today more than 50% of the overall Nigerian economy with its West African hinterland.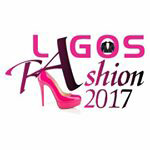 LAGOS FASHION 2017 welcomes its exhibitors and visitors in the best prestigious exhibition center of Lagos, EKO HOTEL NEW EXHIBITION CENTER with its high standard and first class venue.
Having the greatest business opportunities, LAGOS FASHION facilitiates its exhibitors meet with the following fashion and ready-to-wear garment industries professionals:
The exhibitors participating in the exhibition will have the chances to;
Benefit to meet with the Nigerian fashion and ready-to-wear garment industries professionals
Evaluate the Nigerian market and realize the possibilities of how to make business with Nigerian businessmen
See the possibilities of making contacts to export their products to Nigeria and establish direct investments, open factories or offices in Nigeria
LAGOS FASHION 2017 OFFICIAL INVITATION
See the best quality fashion and ready-to-wear garment industries products from all over the world
Meet directly with the professional managers, decision-makers from the fashion and ready-to-wear garment manufacturing countries.
Directly discuss possibilities with the exhibitors
LAGOS FASHION 2017 is an event supported by the following authorities:
NACCIMA, Nigerian Association of Chambers of Commerce, Industry, Mines and Agriculture