Bali Lawal International Model from Italy
Bali Lawal, an international super model based in Italy, who has worked with top fashion designers like Giorgio Armani, and super models like Alek Wek and Naomi Cambell.
She has tucked under her belt, over 15 years of professional modeling experience.

After having walked the runways around the world, deciding to support emerging designers through its Fashion, Art and Music have always been in her long life friends, she's graithful the fulfillment they have provided with every thousand beat of happiness. Project A Coded World. She's the C.E.O. of Coded World in Italy.
Meet the Model myR2TV – Bali LAWAL
Today she live my time with awareness and serenity, in a small world that offers value, quality and integration.
When she first arrived in Milan, the world capital of Fashion, the times were different from now she was to be the only black girl in the group of models.
She was never in awe of this, but embraced the diversity. Courage has been her best travel companion and friend along my long journey that she faced on the catwalks of Europe, the USA and also in Africa.
Bali Lawal  believed in the values of individuality, shared satisfaction and sacrifice with those who I had the privilege to live special moments and experiences with.
Today her work and her mission is to contribute to this small world of quality, as the number of people consistently grow, and the sensitivity of the issue ultimately makes you part of a bigger, clearer expression.
A Coded Worl Show SS2018 Milan
Courage, positivity and joy are the virtues that animate her spirit and homeland A Coded World, where the flag proudly waves high above the sky "doing" what she do best to distinguishes our dreams from reality and to link them with a pinch of magic.
Bali Lawal 
has received lately an Awards from 

African Models Awards 8th Edition #AMA8

'Les Awards du Mannequinat Africain' – 8th Edition  the ceremony took place in Abidjan (Ivory Coast) Dec 15th 2017  at the Congress Palace Sofitel Hotel d'Ivoire (Ivory Coast) for AFRICAN MANNEQUINAT AWARDS 8TH EDITION #AMA8.
A prestigious ceremony that took place on Friday, December 15, 2017, in the presence of leading fashion figures and fond of haute couture the event is organized by Fatim SIDIME and SYDNEY CONCEPTUEL Model Agency.
This edition was under the chairmanship of the Minister of national education Kandia Camara and the dual sponsorship of Catherine Lasky editorof Black Beauty magazine and Miss Zahui, President of Ong Yéhé..

Bali LAWAL has received the Diaspora Honor Awards at all the representatives of the invited countries  (France, Italy, South Africa, Kenya, Burkina Faso, Chad, Cameroon, Nigeria, Togo).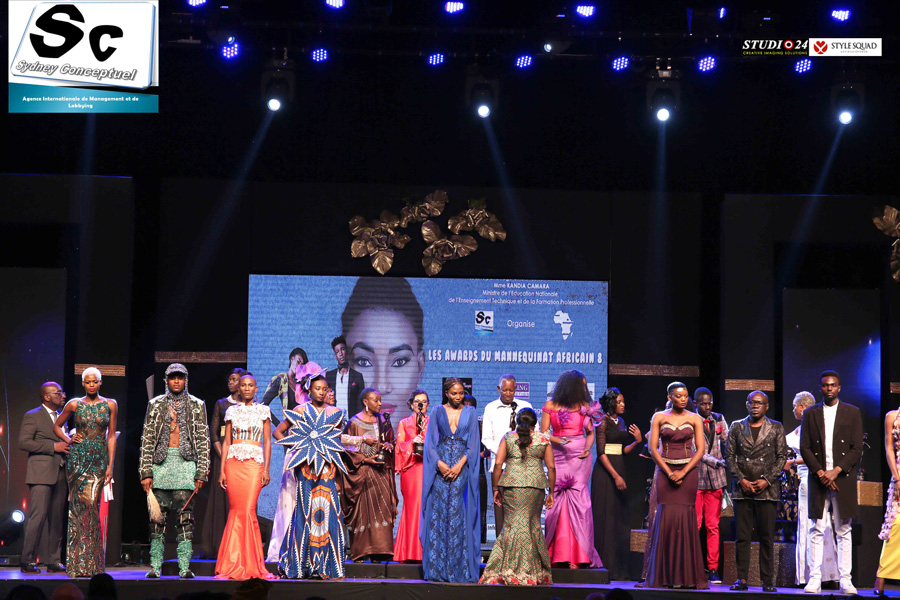 Contact : bali.lawal@acodedworld.com