Ziad Nakad Couture « Demeter » Spring-summer 2018 Show
inspired by the Greek Goddess Demeter
PARIS FASHION WEEK  SS18
Date : January 25th  2018
Show Time : 1,45pm
Location : The Westin Paris
PR : Mephistopheles Productions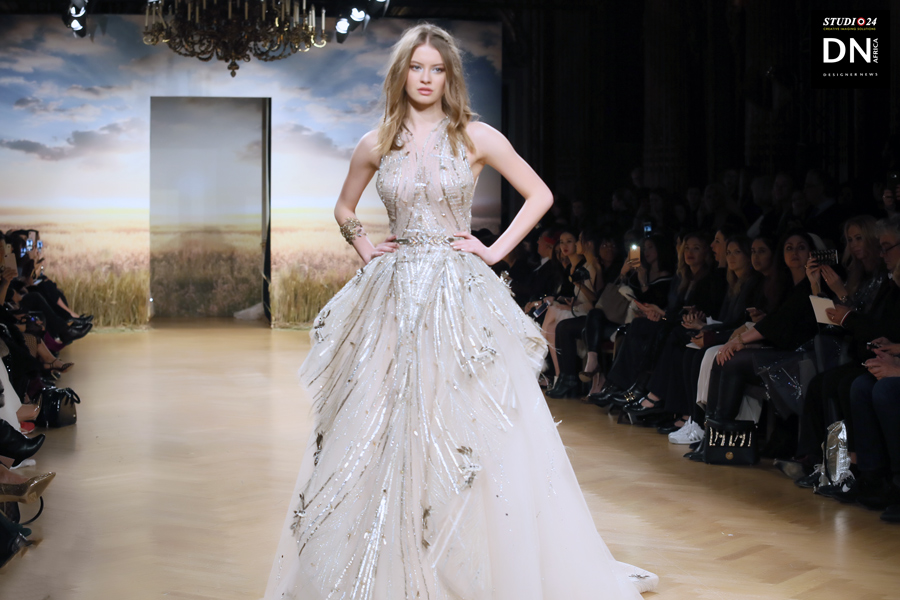 DEMETER
Greek Goddess of Agriculture, Fertility, Sacred Law and the Harvest
Demeter is the goddess of the harvest and presides over grains and the fertility of the earth. Although she was most often referred to as the goddess of the harvest, she was also goddess of sacred law and the cycle of life and death.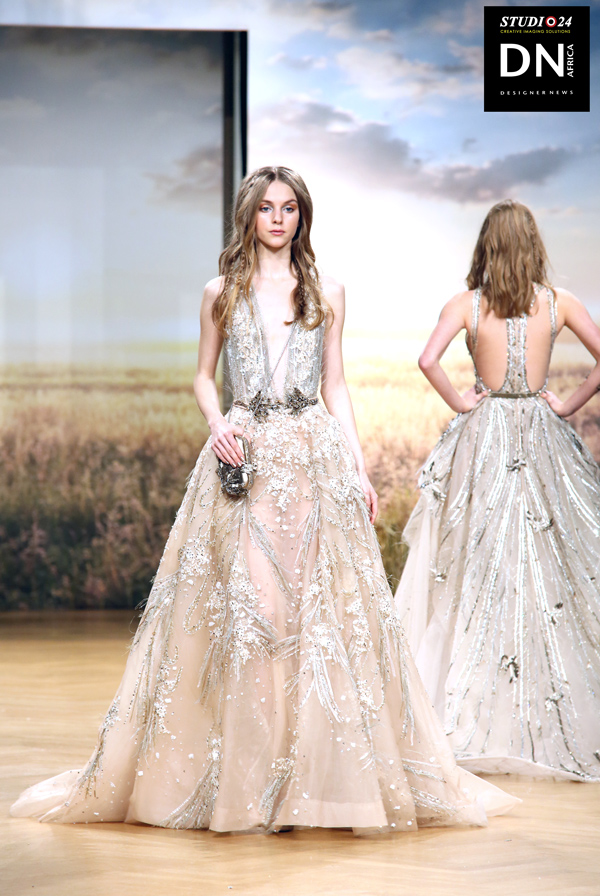 Demeter, the "Mother of the Earth", a Goddess who gathers the fruits of the earth and offers them to humanity; its cult is particularly flourishing in the countries where wheat is found in abundance, in Sicily, in the region of Eleusis, in Crete, in Thrace and in the Peloponnese.
Like a bird flying over the harvests, perfectly free, crossing a colourful sky, to play with colors and textures of Nature: the pale blue of the firmament, the yellow and gold of the wheat, the green of the earth, the coral of the ocean and the bronze trees at sunset.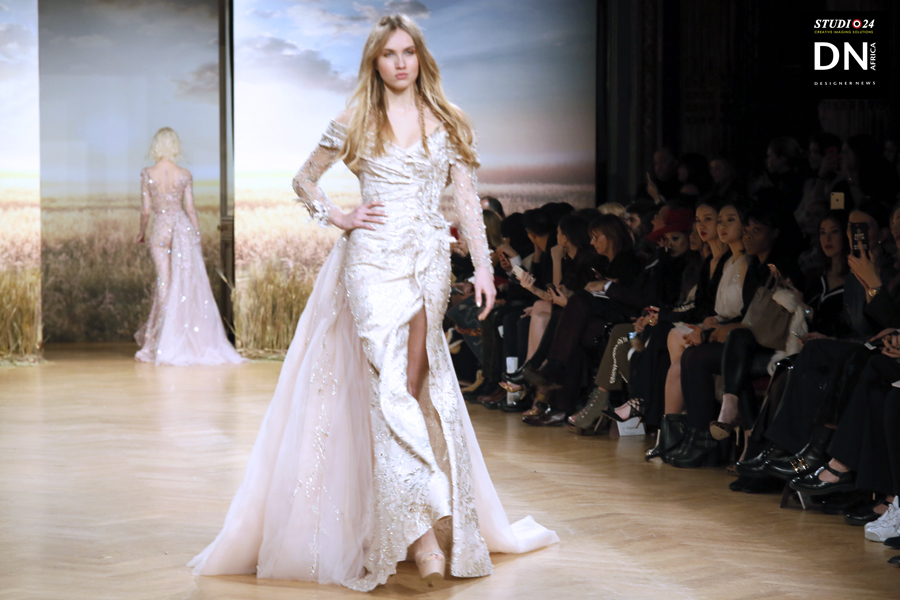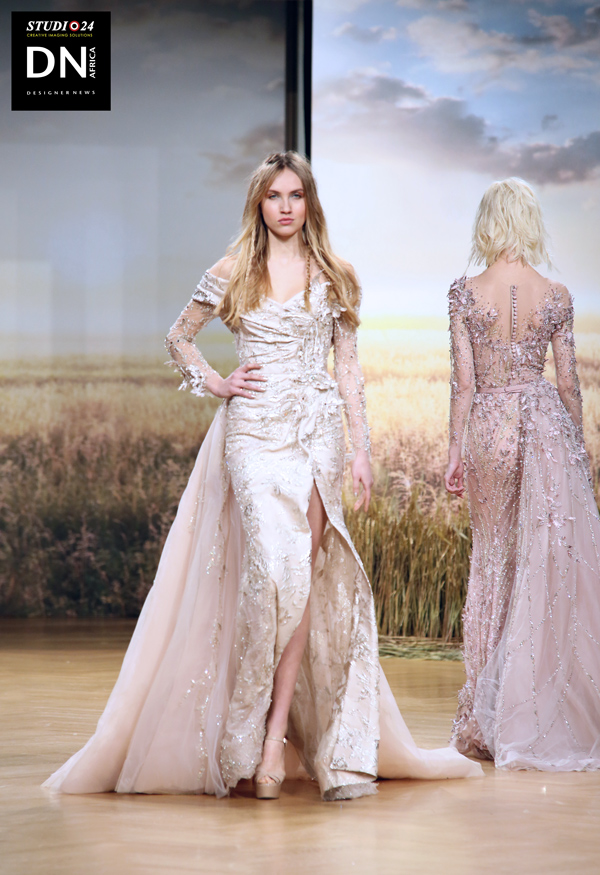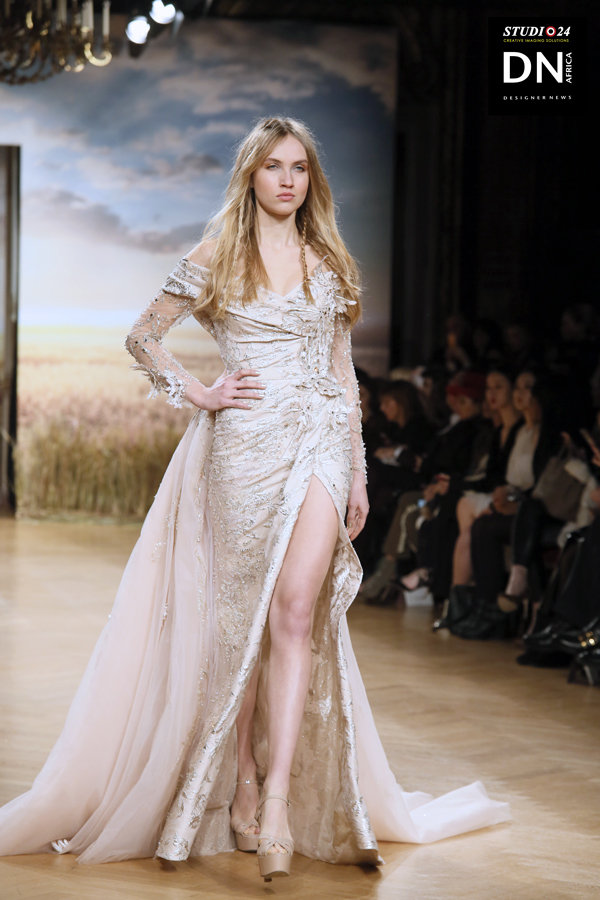 Ziad Nakad plays a subtle game that celebrates life like mastered know-how and silk embroidered sublimated tulles.
Ziad Nakad created this new couture collection  inspired by one of the most favourable deities to humans, this collection represent a symbol of accomplishment and peace.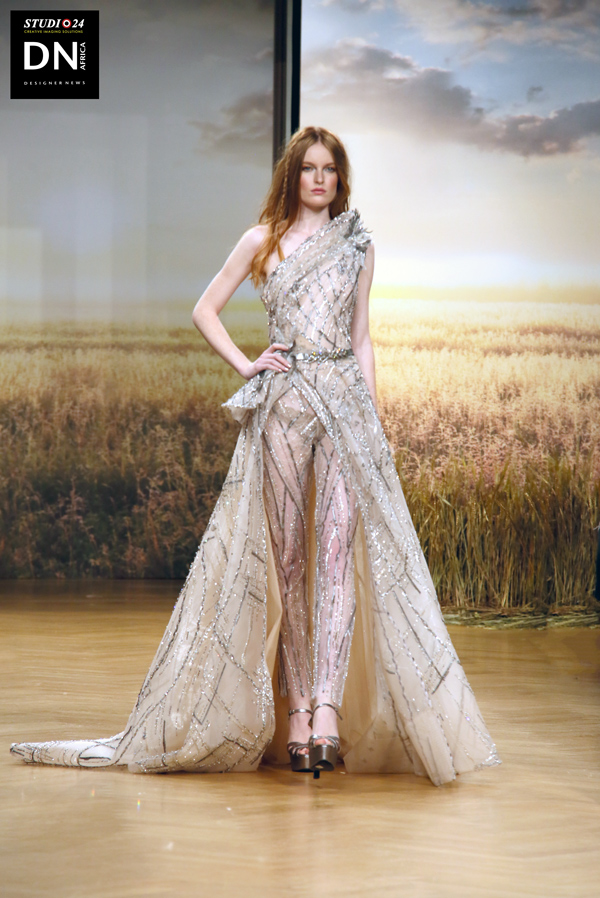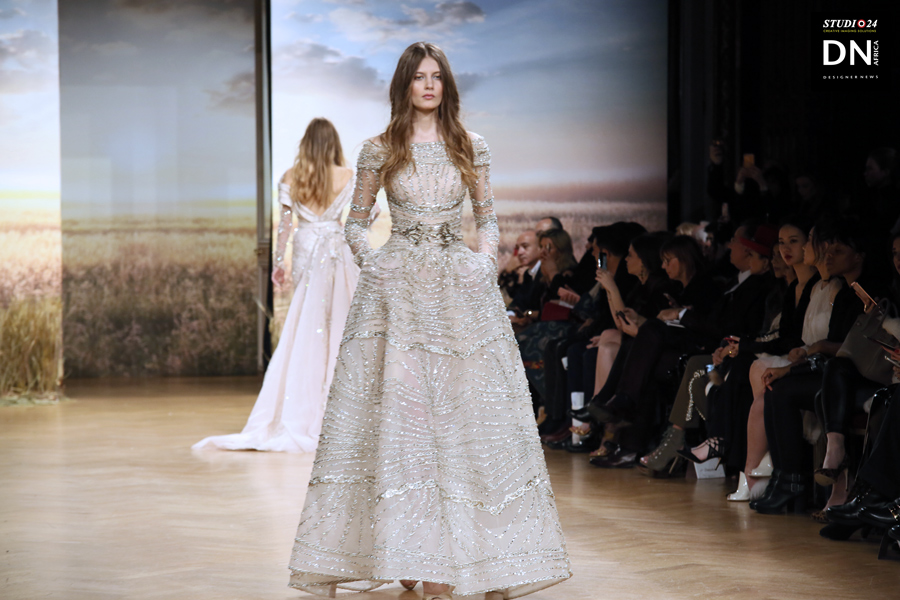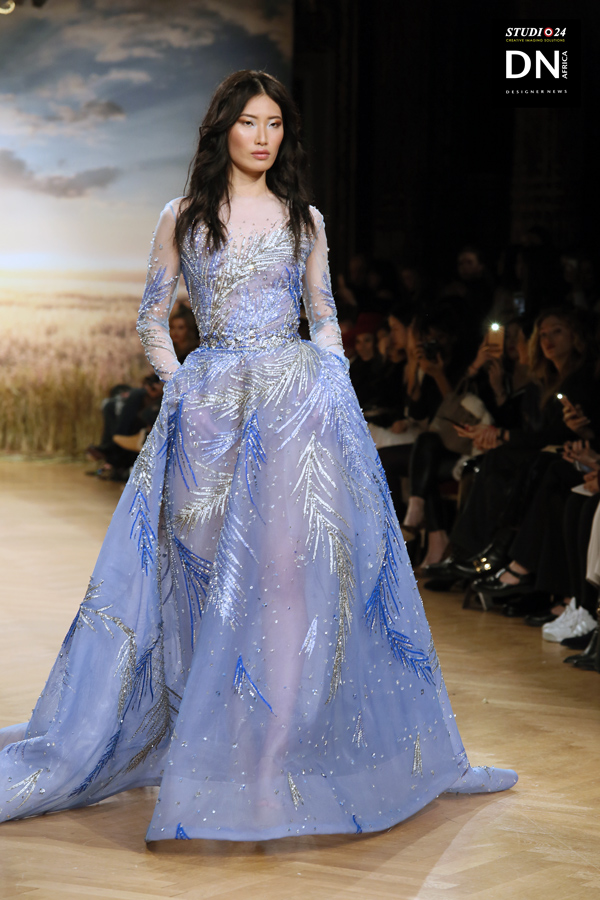 Ziad Nakad Couture « Demeter » Spring-summer 2018 Show – Mephistopheles Productions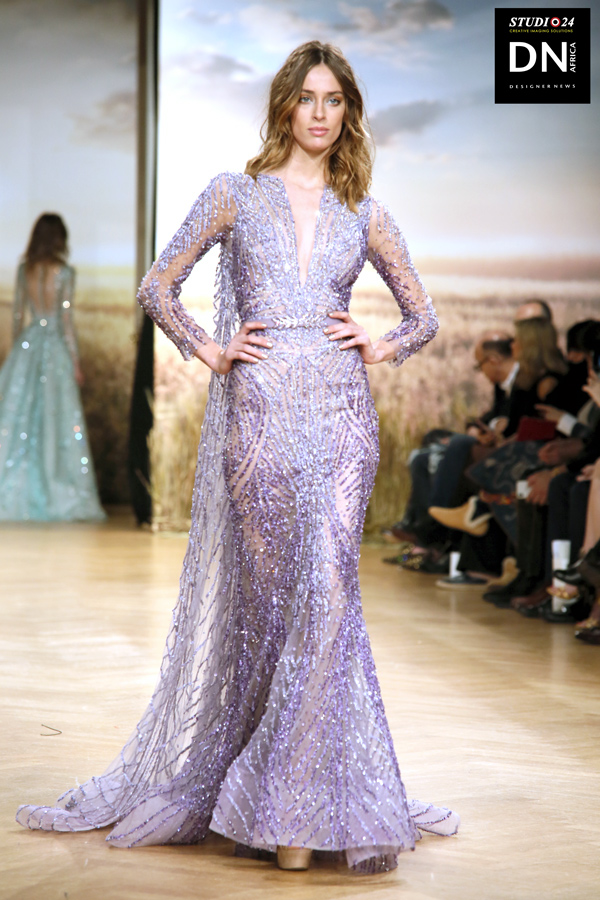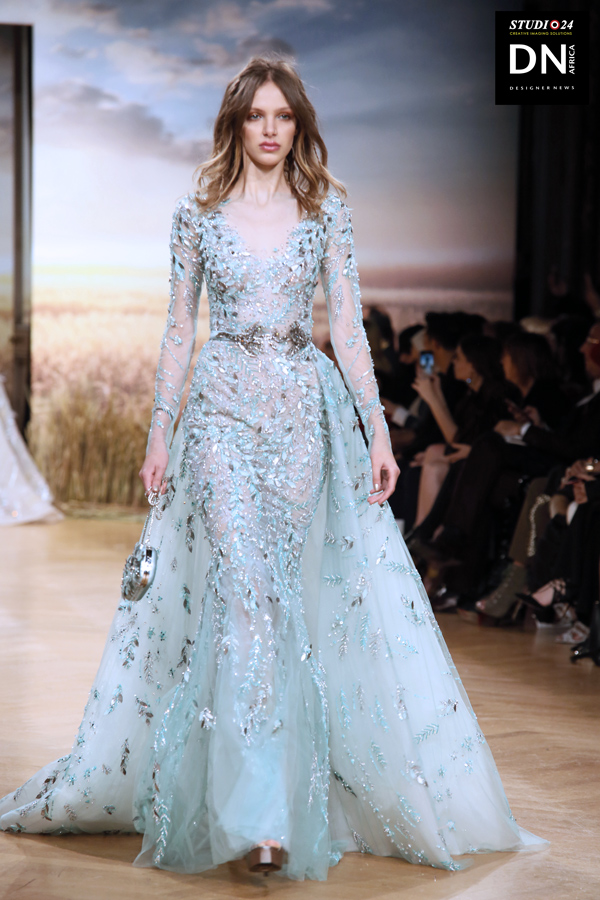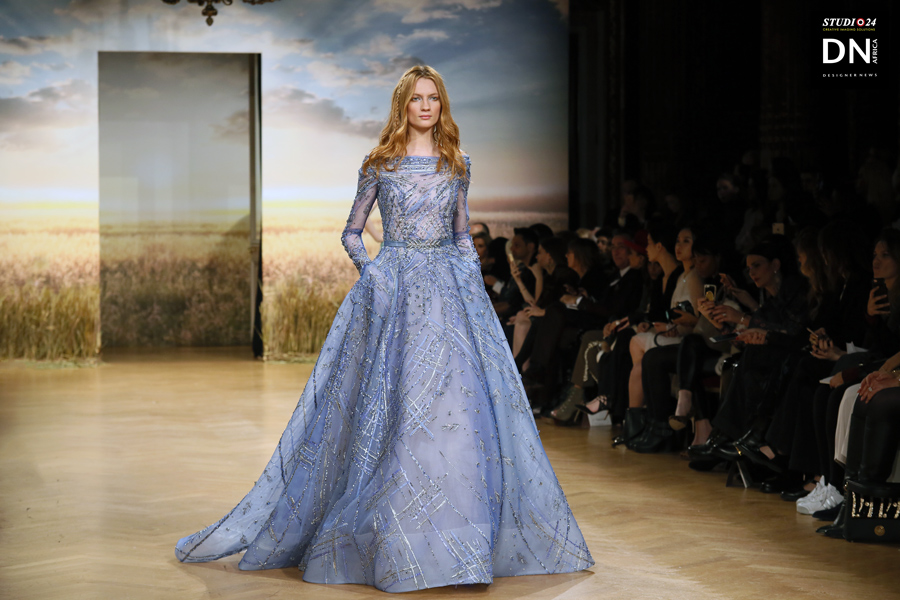 Ziad Nakad Couture « Demeter » Spring-summer 2018 Show – Mephistopheles Productions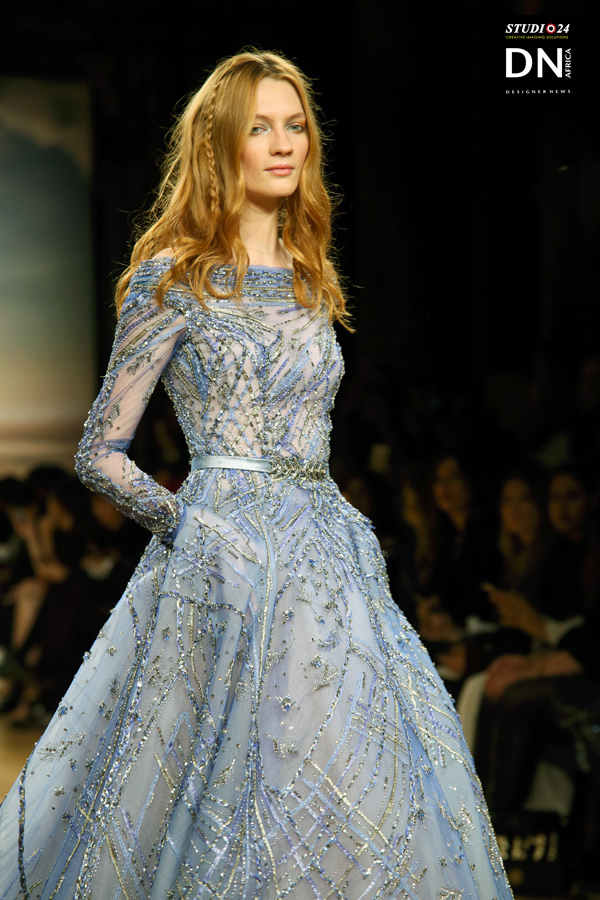 Ziad Nakad Couture SS 2018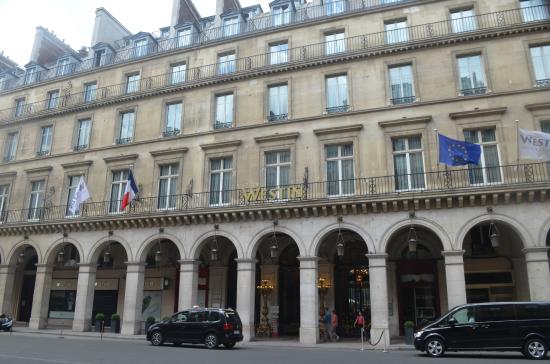 [stag_map lat= »48.866072″ long= »2.326959″ width= »100% » height= »350px » style= »bright_bubbly » zoom= »15″ type= »roadmap »]