Guo Pei  SS18 Couture (Part 1)
GUO PEI presents her latest collection of Spring Summer Couture 2018 / SS18. Guo Pei  by a show that awakened fantasy and created excitement.
Debra SHAW represent The Queen of the Land in Guo Pei show SS18 – Elysium (Elysium, The Land of Tales) – (Part 3).
Location of the Show – 'Le Cirque d'Hiver Bouglione »
The show took place at the winter circus  »Le Cirque d'Hiver Bouglione » in france during PFW SS18 Couture, it was build on November 12, 1859, the circus lights up with the « flying trapeze », a tower invented by Toulouse's Leotard, known as « the flying artist ». The Circus is used for various theatrical and musical performances.
Debra SHAW
The first look perform by Debra Shaw come with an oblong dress woven in bamboo harvested from the forests of Huangshan mountain ranges in China  with golden flowers.
Follow by 22 more dresses followed, all inspired by flora and richly embellished. . For Guo Pei, she considered  life as a mystical force and shaped her work of the season accordingly, letting handcraft take its most exuberant course.
The collection is titled Elysium, an island of fairyland filled with happiness and magic, with tree roots symbolizing prosperity hanging in the sky.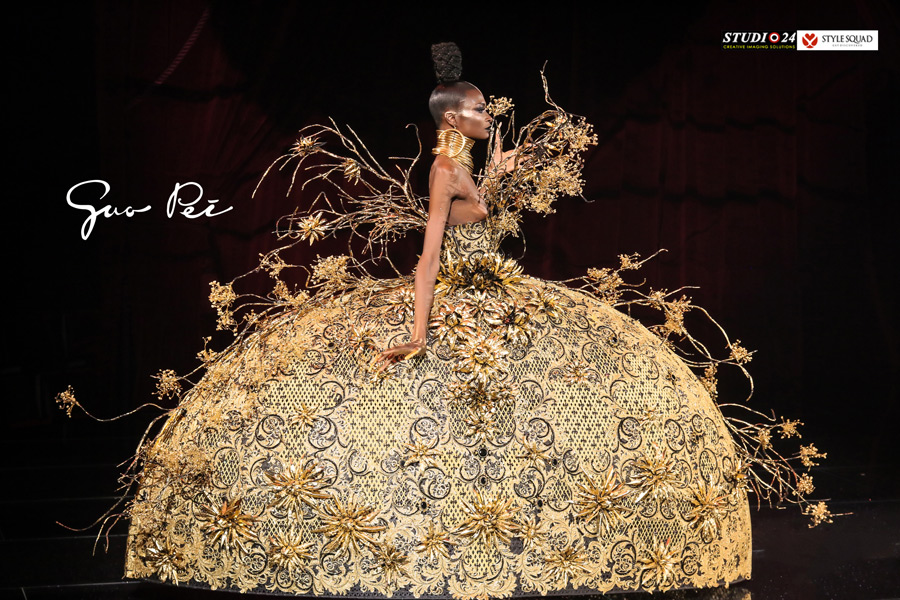 GUO PEI and Charles MACAIRE
Guo Pei tries to evoke the same aura by collaborating with French artist Charles Macaire to create the roots of an 8-meter-tall tree hanging on stage as a decorative set.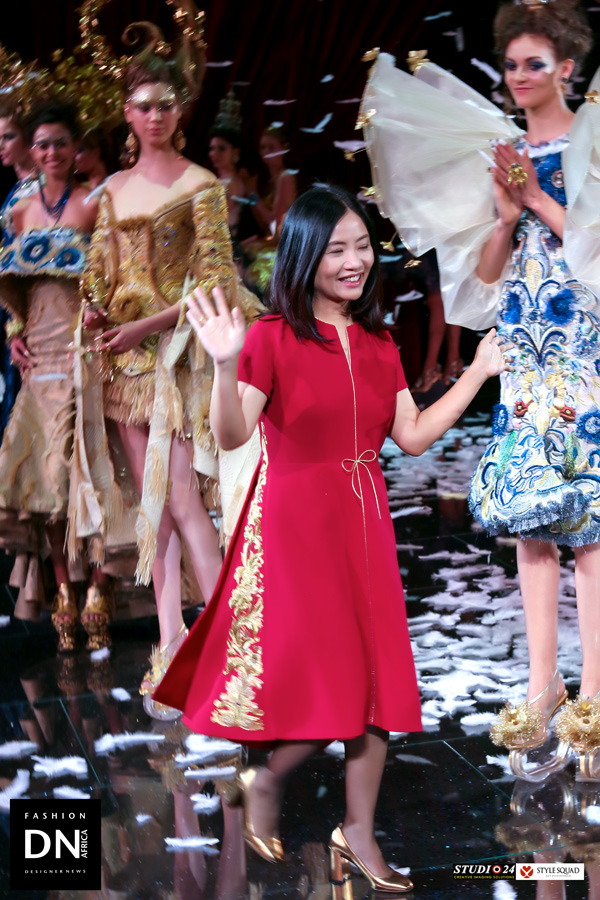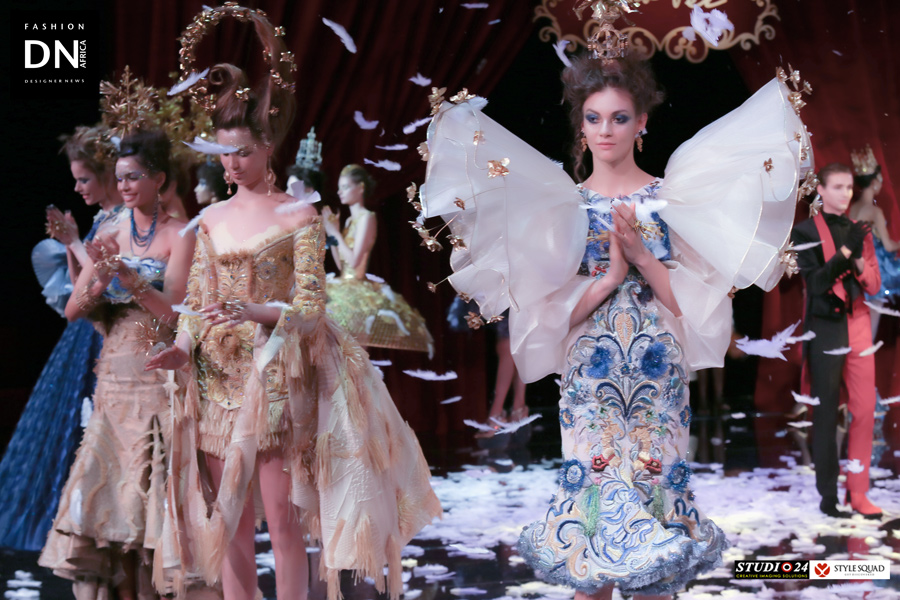 The Roots of Charles MACAIRE
The white color of the roots represents the origin of life, absorbing nutrients and spreading energy, but is often not considered because it is buried in the soil. For Guo Pei, the roots are a source of life worthy of attention.
GUO PEI Haute Couture Spring Summer 2018 Paris with the Courtesy Fashion Channel
Guo Pei mentioned her greatest inspiration is nature and life.
In line with the collection theme this time, Guo Pei's collections are filled with flowers, twigs, and foliage. In addition, the materials used are environmentally friendly,
The first exit, worn by supermodel Debra Shaw, is a dress made in Huangshan in Anhui, China of woven bamboo.
Created by artists with more than 30 years of experience, a dress that has such a luxurious semicircle is decorated in gold-colored flowers, Guo Pei's favorite color.
A total of 23 views are presented Guo Pei, with colors blue, white, and golden. All of them have incredible detail, paired with towering glass shoes, forcing the models to run very slowly.
So fragile, yet so sensual like flowers with its fragile beauty. It is Guo Pei's expertise to create elaborate work that requires patience, and the result always shows her rich imagination.
« I want to dedicate a heavenly fantasy, where everyone can dream, and my hope that every soul freely embraces beauty and beauty, understands the meaning of life, and ultimately finds the root of life and its own soul », Guo Pei said.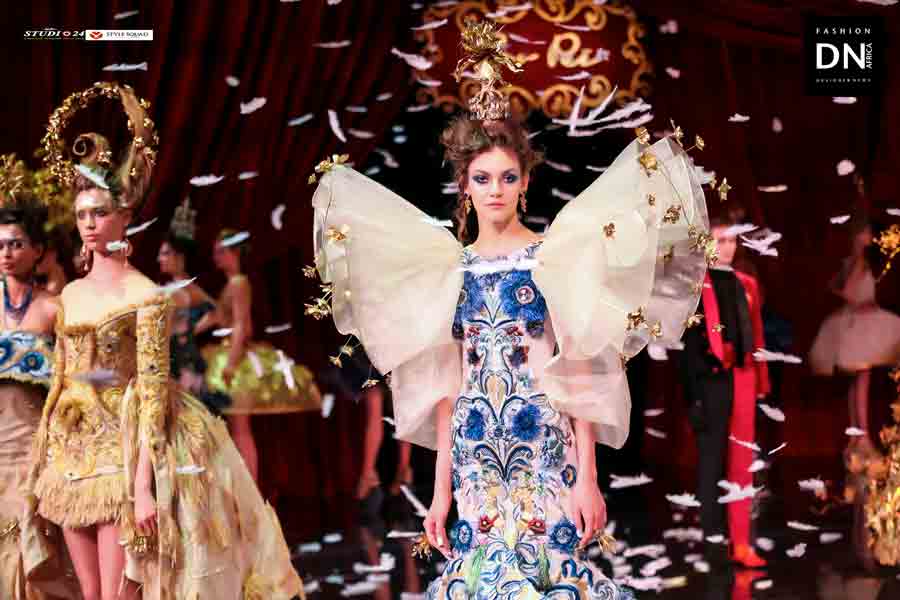 Guo Pei's extraordinary imagination, once again elevating her pursuit of handcraft to the sublime.
With the emergence of all the models standing around the stage, as well as Debra Shaw with her gold dress in the center, the models were washed down with thousands of white feathers, creating a spectacular couture cover.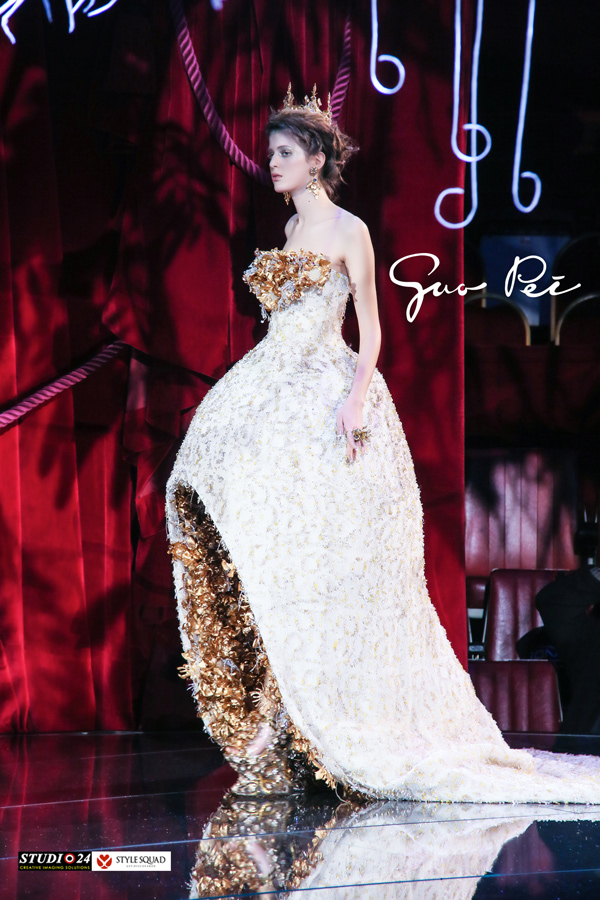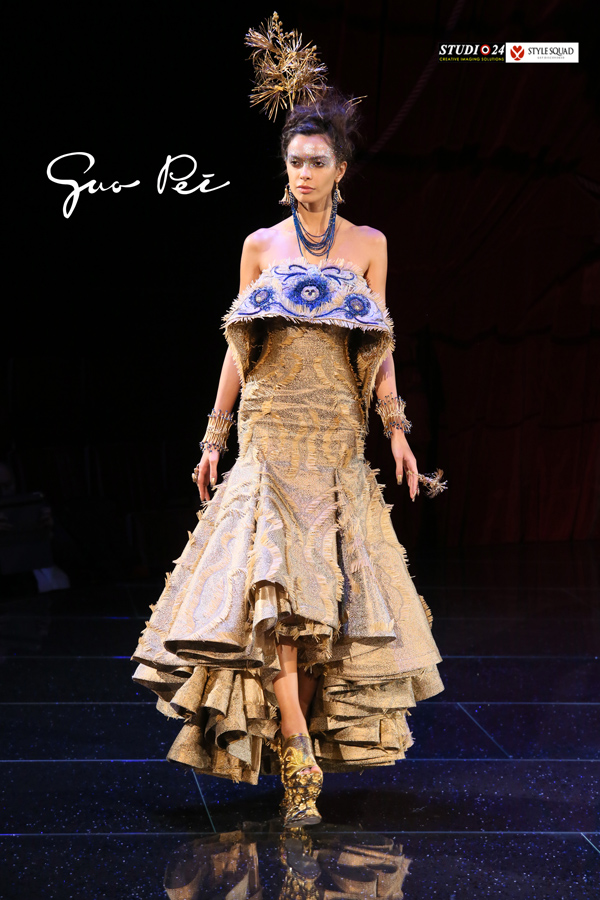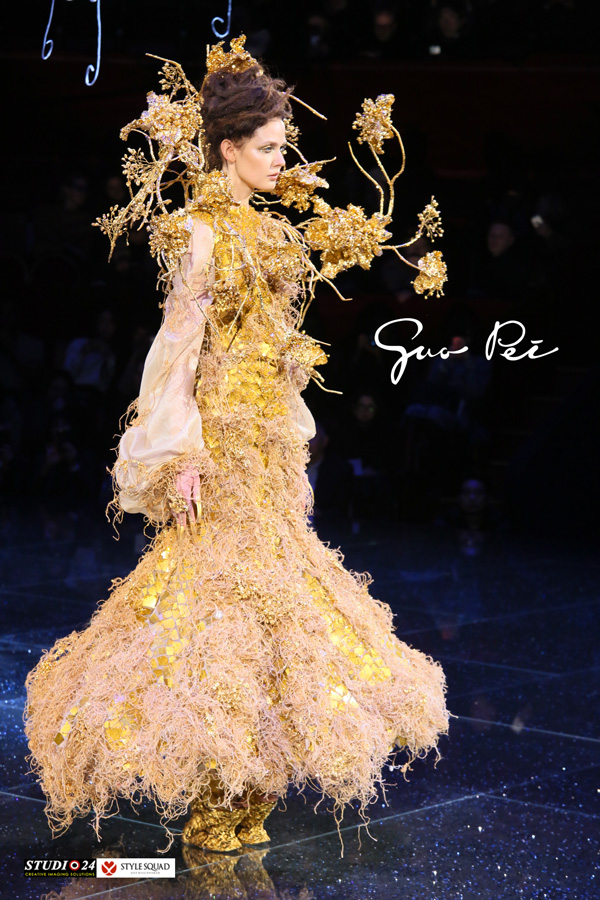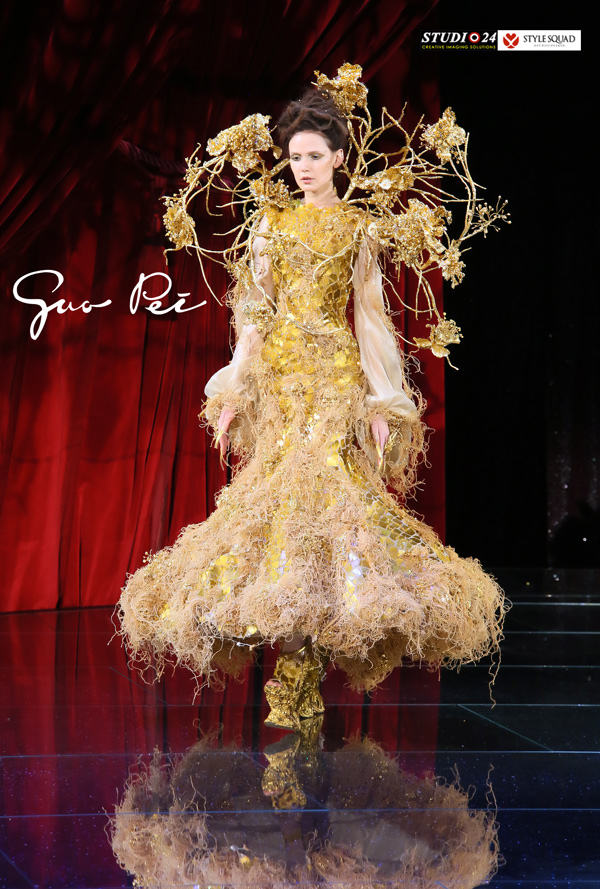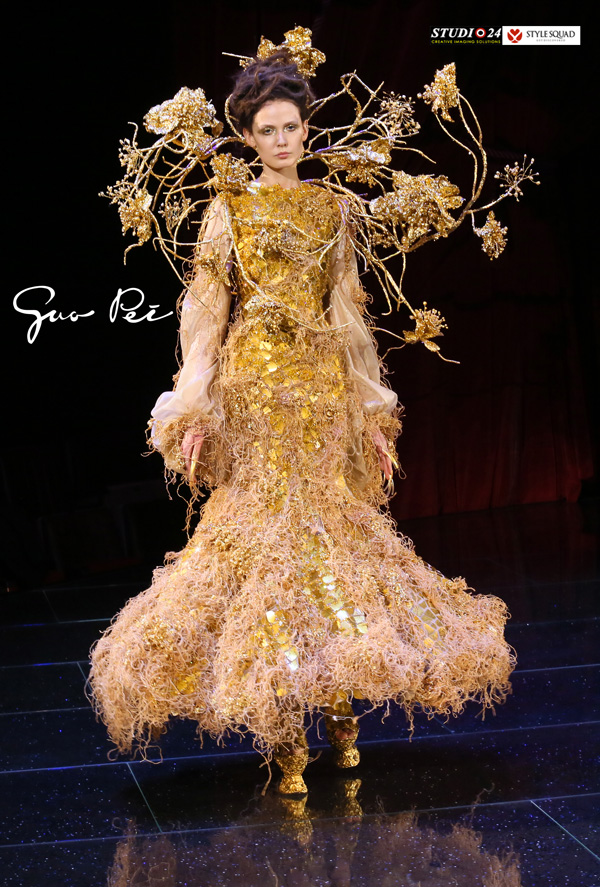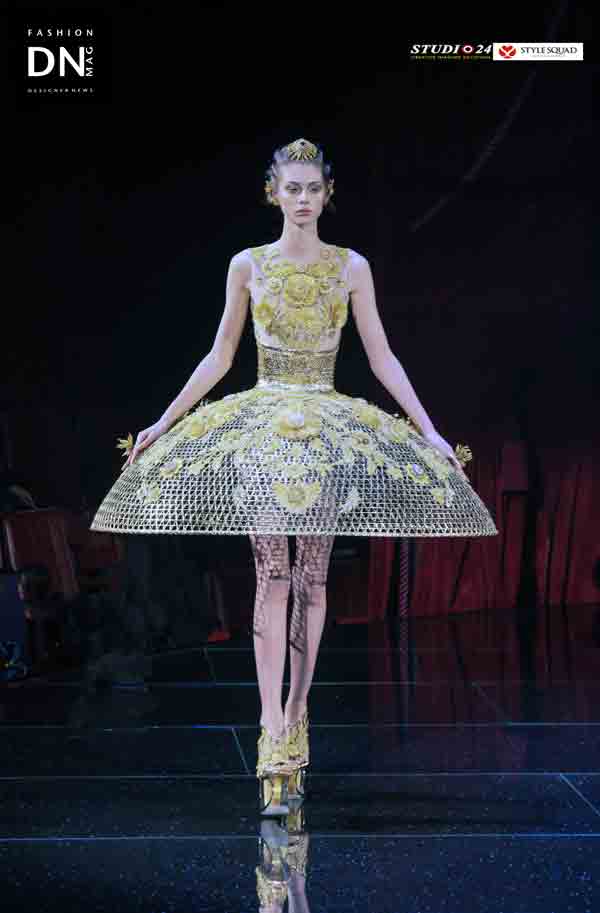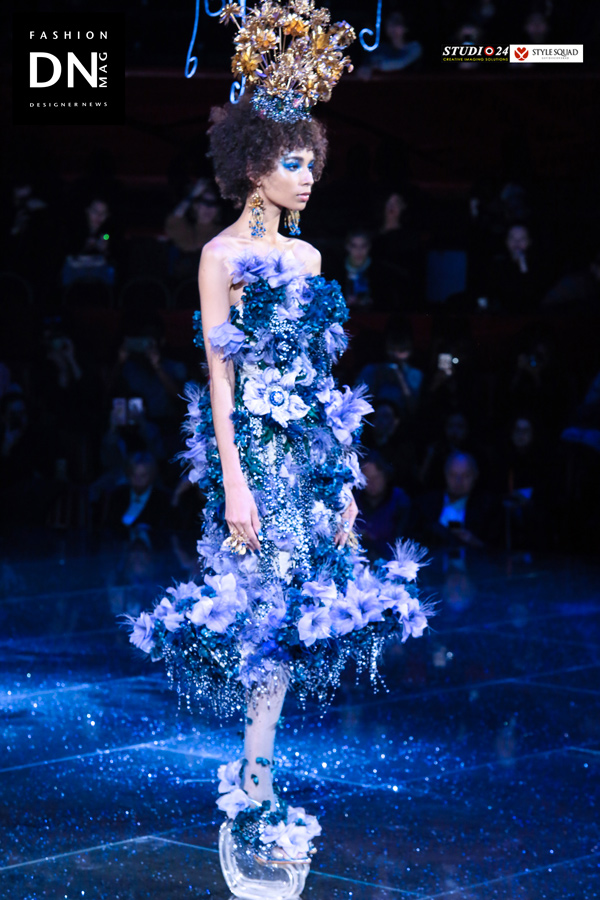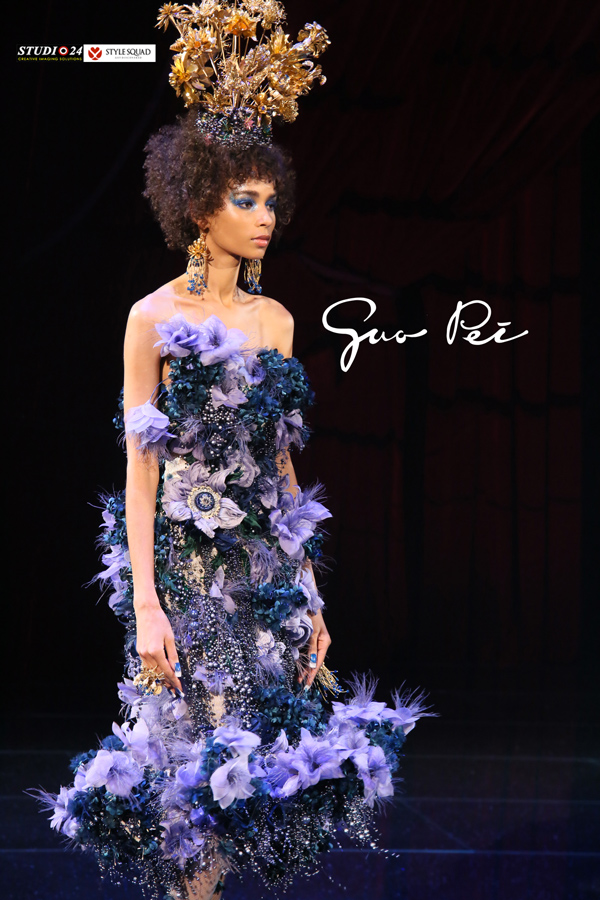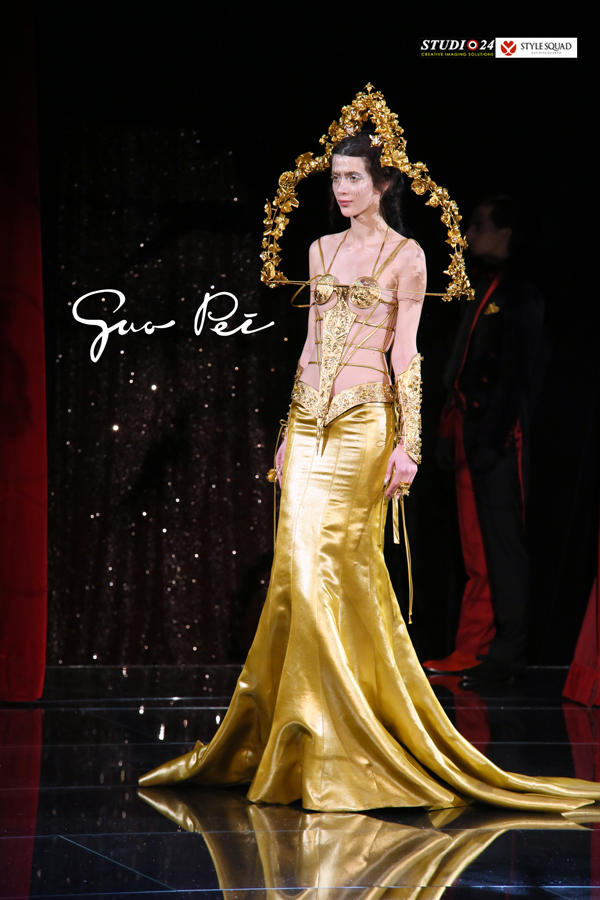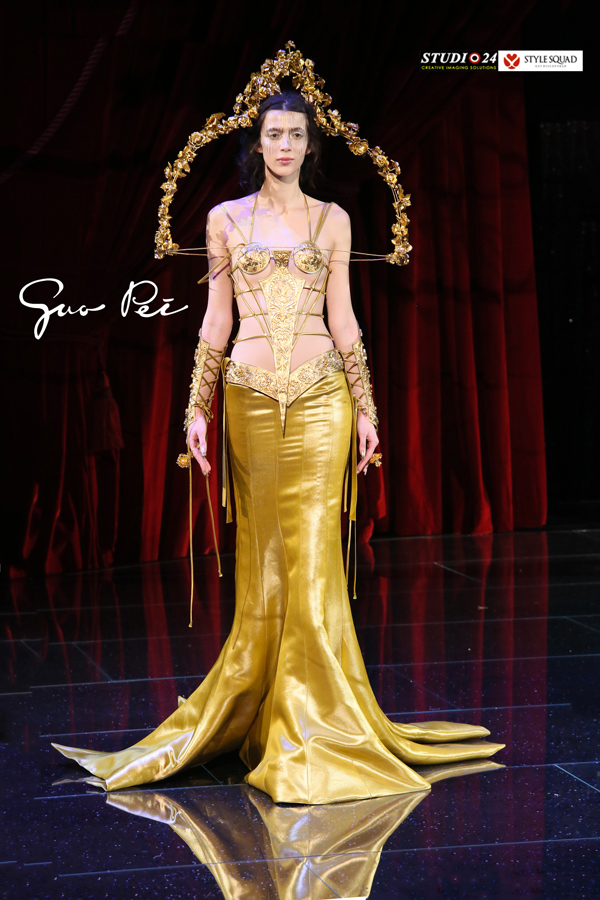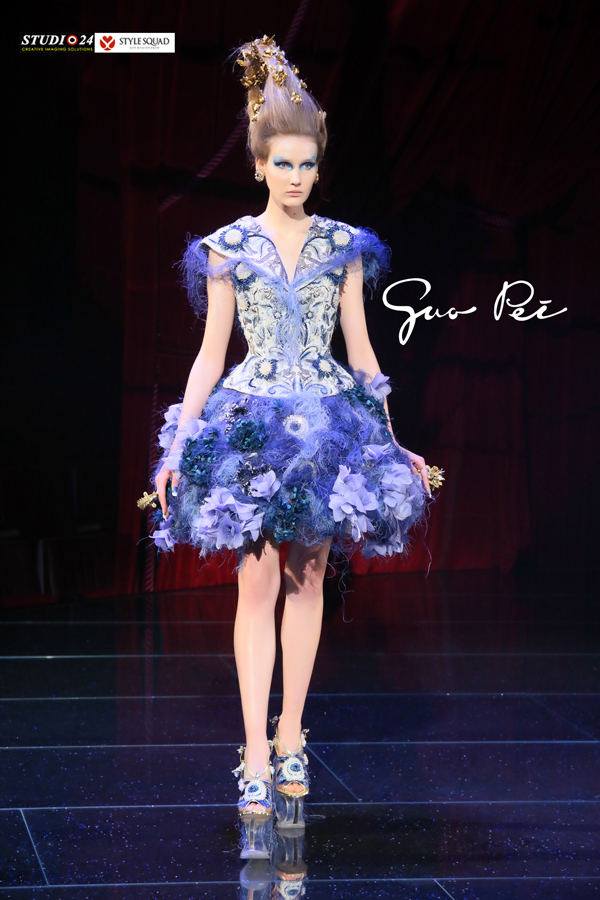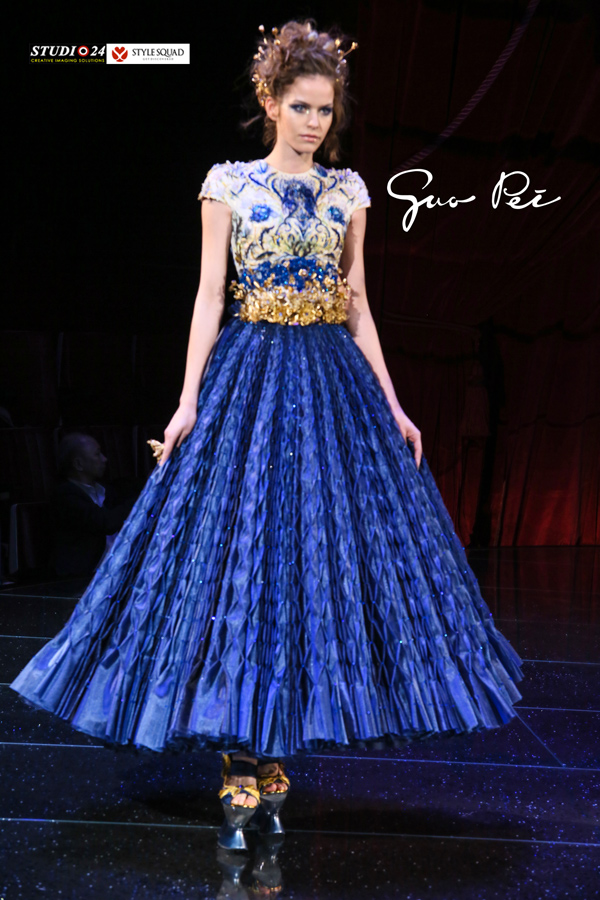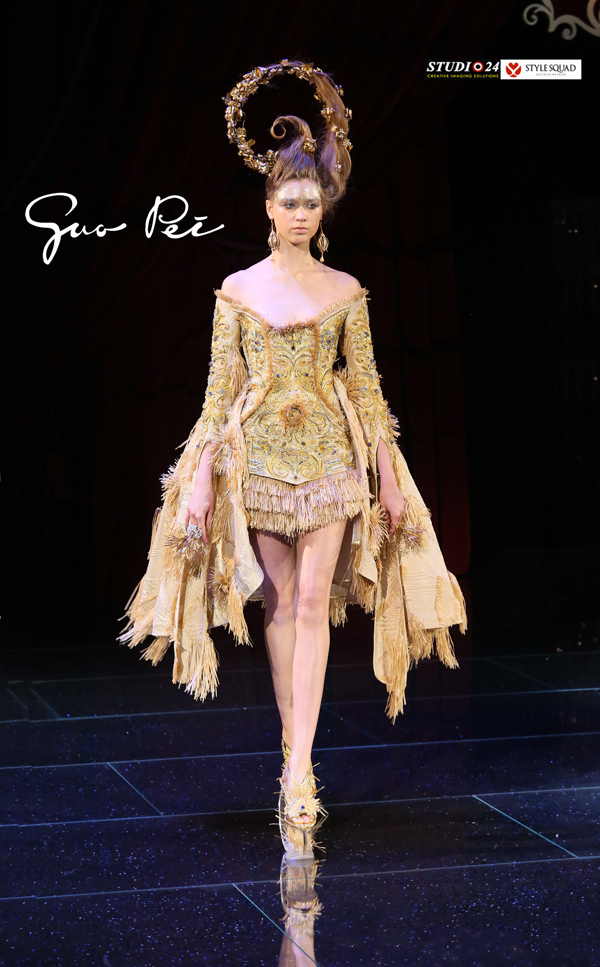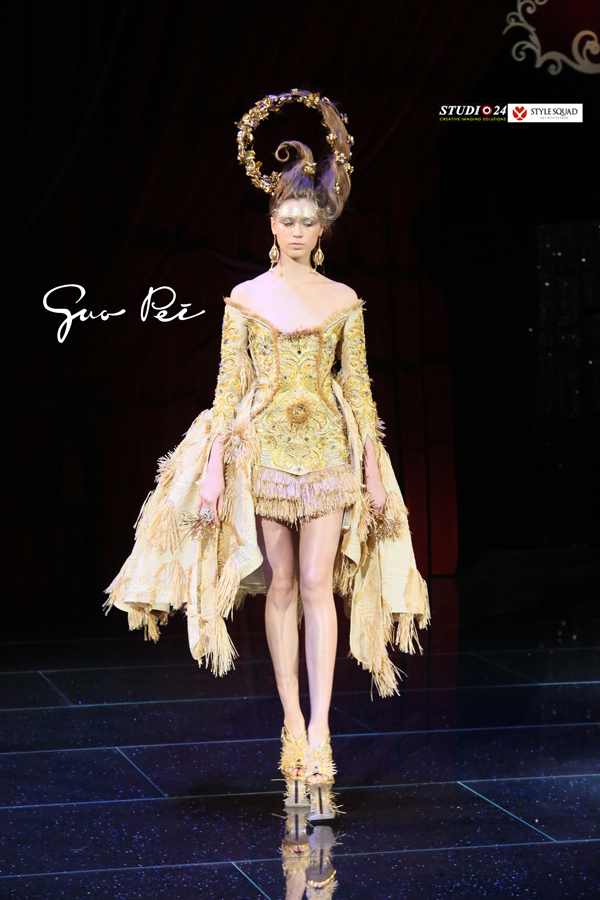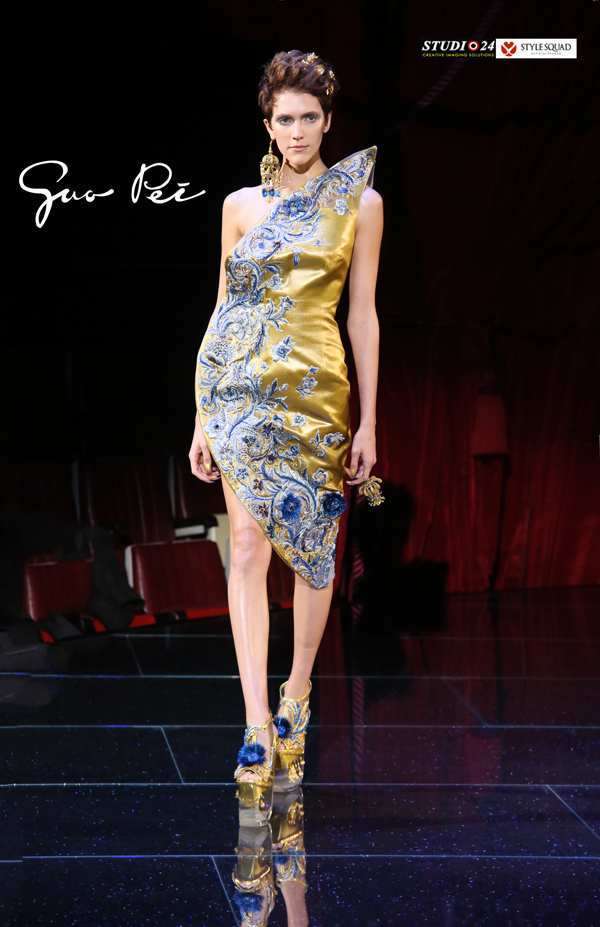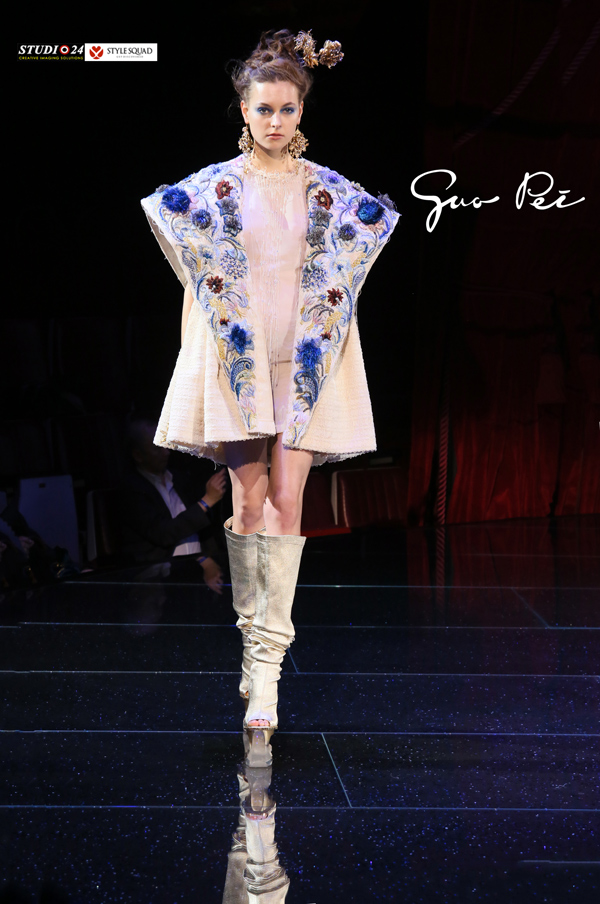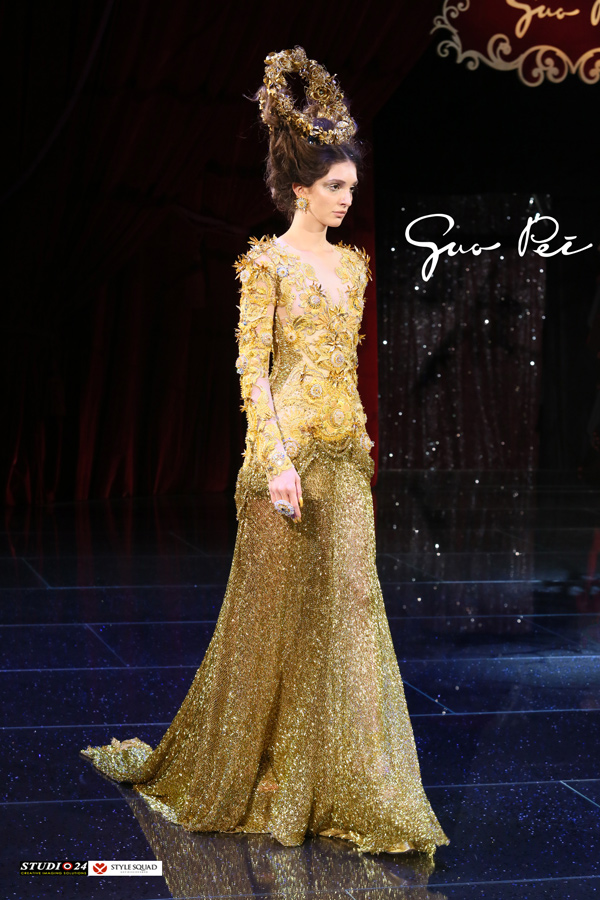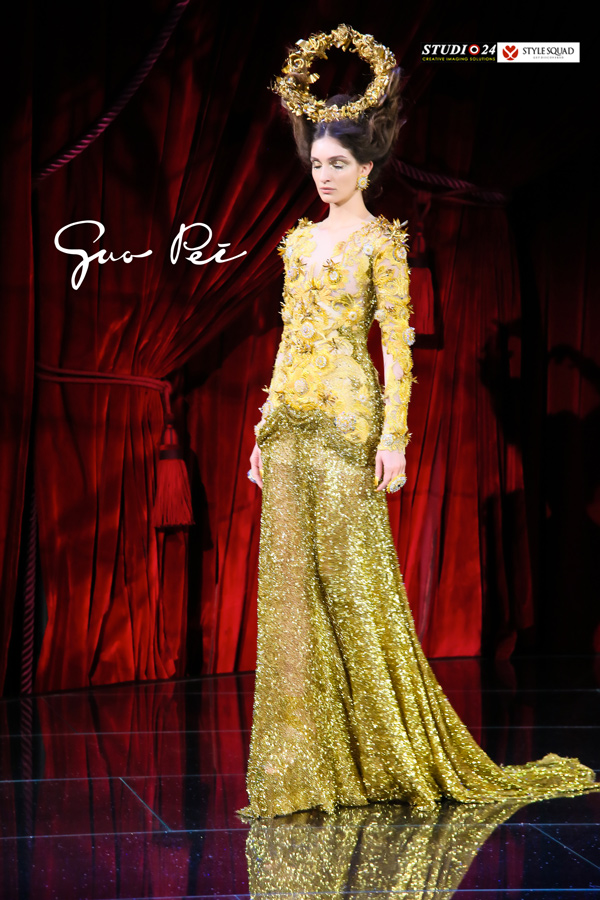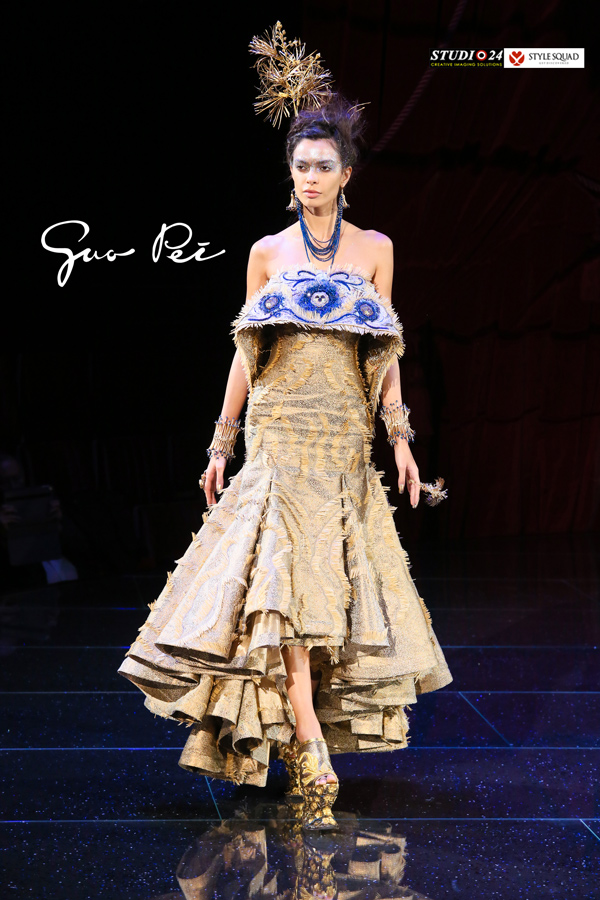 *Guo Pei (Traditional Chinese: 郭培, pronunciation [ku̯ó pʰěɪ̯], born in 1967) is a Chinese fashion designer. She is best known for dressing many Chinese celebrities as well as American artist Rihanna at Met Ball 2015. Guo Pei is the first designer to be a guest member of the Haute Couture Trade Union1. to be born and to have lived in Asia. In 2016, she was voted by Time Magazine as one of the 100 Most Influential People in Mode.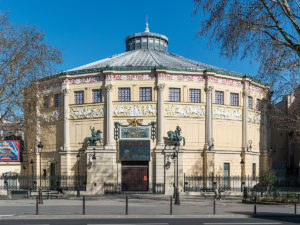 Guo Pei SS18 -Elysium (Elysium, The Land of Tales) Cirque d'hiver Paris 11e
[stag_map lat= »48.863677″ long= »2.367656″ width= »100% » height= »350px » style= »bright_bubbly » zoom= »16″ type= »roadmap »]