Portrait of  Ifeanyi Chris OPUTA, a 26 years of success story of Studio 24's Nigeria and its brand.
The beginning
Ifeanyi Chris Oputa is actually the MD of Colvi Limited, and the company has different subsidiary and branch, Studio 24 is among them.
Studio 24 started in 1991 in Kaduna with a small store serving essentially people in GRA Kaduna.
The success come immediately, lots of people were coming to their shoot in the Studio from Kano, Zaria, Katsina and all over the North.
Customers are queuing outside, after a year STUDIO 24 expand the services in opening others studios
in Kaduna.
Larger outlet was opened in Ahmadu Bello Way marked the real beginning of success story of STUDIO 24.
After 3 months, STUDIO 24 is build like a brand and starting to export services to other cities.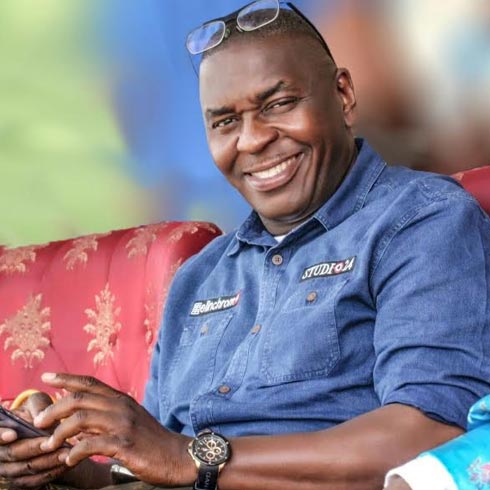 The succes story
In 1991, there are no express service to get the picture before 4 days, not any studio in the whole of northern Nigeria, where you take pictures and get them the same day
The first innovation STUDIO 24 was in the services, the pictures took in the morning from the studio
is delivered at night.
The Studio 24 had also improving the lightning to get a higher quality to have competitive advantage on our competitors by the equipment and services.
The policy is focused on innovation to always keep a distance ahead of the competition
Then the studio has switched to digital . The delivery time is shortened to 10 minutes, 15 minutes 1 hour.
Customers can wait in the studio to get their pictures immediately
STUDIO 24 know how to adapt according to the needs of the clients according to the cities where the Studio are located. In Kaduna or Abuja the Needs differ from one region to another in Port Harcourt, Enugu or Kano.
So expanding the brand to be able to serve customers in different platforms, made it a household name according to it own experience.
The other brand of Colvi Limited
* Studio 24
*Kodak Express as printing laboratory and enlargement
*Twinkle Star imaging for children and mothers and maternity pictures. We also manage the buildings we function from.
STUDIO 24 actually manage the physical buildings, so we also have a real estate firm.
The training Department
Professional Photography Training      Duration : 6 months and others options
The Professional Make up Training and others options
Full Day Weekend Rental (Classic) and many others options
Schools & Graduations
Create a long lasting memory of this all important day, Covers the graduation ceremony and after ceremony party. Can be bought by an individual or as a group by a graduating class
The impact
25 years into the business with a big impact this business have made on the Nigerian society

One of them is, over the 25 years, we must have employed 1,500 people at least. Most of the people we have employed are young people who are mostly in school and those going back to school to further education.
We have people who are coming out of secondary school for a year or two and those people who have worked over the years, I can say, half of them have gone further to open their businesses in photography.
Most of them are working in other companies that are in the photography industry.
So we've created an army of people who are now out there developing photography and the business of photography across Nigeria.
And you could imagine that if you have 1,500-2,500 over the years and 1,000 people are employing five people each, then you have 5,000 people employed because of this venture. So we have thousands of thousands of people who are employed and who are engaged and who are inspired by our business to create their own stories in photography. That's the biggest legacy we have.
The DNA
Studio 24 is a Professional Photography and Multimedia Company driven by the desire to deliver great value to its clients. Our approach to delivering our mandate is tailored to meet the specific needs of our clients according to global industry standards.
The staff
STUDIO 24 give a special importance to female staff and helping woman to improve themselve in the company. A permanence knowledge and training bring the staff to improve themselve in the most important event and responsability for our customers.
The Team work
STUDIO 24 give always special importance to leadership. The staff are even taken as an example of their leader who's a very hard worker.
The studios
STUDIO 24 have 18 studios now.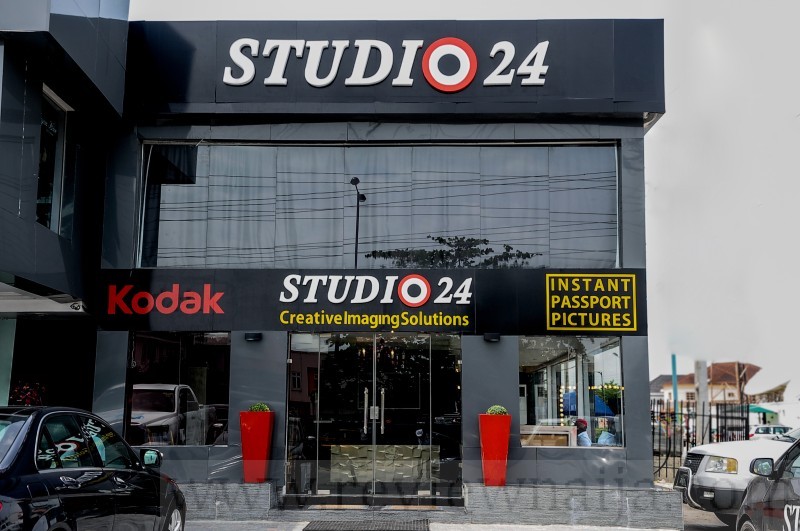 The expanding
STUDIO 24 also have plans to open more of our own studios, six more studios this year, in Benin, Uyo, Warri, Zaria and Katsina, and the sixth one in Enugu central. So these are six additional studios within the course of this year for our company and we are also looking at opening two outside Nigeria.
We are looking at Ghana, we're looking at Nairobi in Kenya as options to look at this year 2016 so that we have our first effort outside Nigeria.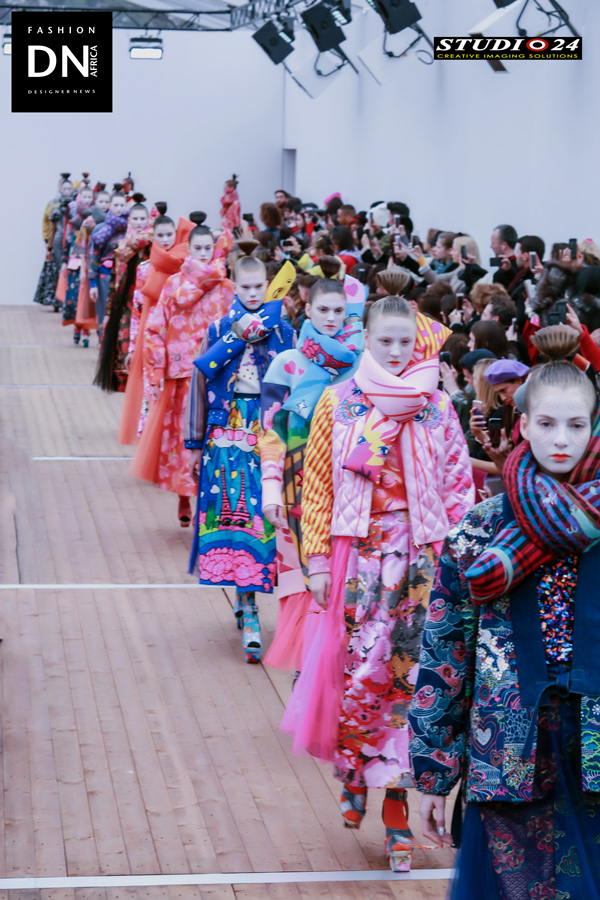 The memory of Nigeria
STUDIO 24 is not just a photo studio We have an image bank of more than 26 years without counting all the major events and contents that we realize for the press and the media, concerts. Contestants like Miss Nigeria,  contestant of models such as NNSM  that we offer each year a car. The sporting events like Polo Tournament in Port Harcourt,
STUDIO 24 is the living memory of photography in many fields and projects in which we participate in Nigeria and from abroad.
Capturing AFRICAN MODERN HISTORY
Studio24 for the past twenty-six years has been in Nigeria trying to preserve the African aesthetic. With its team of photographers and videographers, they have been in the forefront of memories of Nigeria


[stag_map lat= »9.071479″ long= »7.485944″ width= »100% » height= »350px » style= »bright_bubbly » zoom= »15″ type= »roadmap »]