Ebonee Davis, Black Girl Magic
Eboni Davis (known professionally as Ebonee Davis; born November 16, 1992) is an American model and activist.
]She appeared in Cycle 18 of America's Next Top Model.
She gave a TED Talk on the experience of being an African-American model in the fashion industry.
She is known for her Calvin Klein campaign, in which she wore her natural hair.
Career
Davis started her career by going to an open call in Seattle, Washington.
She starred in Cycle 18 of America's Next Top Model, she was eliminated during the antepenultimate episode.
She has appeared in Sports Illustrated's Swimsuit Issue, Glamour, Teen Vogue, and Harper's Bazaar UK.
She has appeared in advertisements for Calvin Klein, L'Oreal, Pantene, Urban Outfitters, Victoria's Secret Pink, and GAP.
She was one of the models in Kanye West's Season 4 fashion show.
Davis says  » I was always interested in social stuff—not necessarily politcs, but ethics. Like, how do we treat one another? What does it mean to be a person of color in the world? »
It was so rough in the beginning. When I got here, I went to every agency—'No, no, no, no,' over and over, or, 'We already have a girl with your look,' or 'We don't think there's room on our board for you…'
TEDTalk next week about racism in the fashion industry, because I have a unique perspective to speak on it.
How the Fashion Media has to help change the perception of black people ?
Ebonee Davis wrote a letter to the fashion industry highlighting the duty fashion media has to help change the perception of black people.
In her impassioned talk, she further explores this idea as she recalls her experiences as a black model in the industry.
She emphasizes that the fashion industry does not only reflect and beauty standards, its a reflection of the current state of our democracy.
As creators of media, the industry must work to reinstate the humanity of the systematically dehumanized and create a society where everyone can take pride in who they are and where they come from.
After being discovered at the age of 18, Ebonee Davis left Seattle for New York City to pursue her modeling dream.
Throughout her fast-track career, she's graced the pages of some of the most coveted publications in fashion, from Teen Vogue to Sports Illustrated.
Davis was one of six finalists in the Sports Illustrated Model Search and she appeared in two of Calvin Klein's new campaigns.
This talk was given at a TEDx event using the TED conference format but independently organized by a local community.
Black girl magic in the fashion industry | Ebonee Davis | TEDxUniversityofNevada
CREDITS OF THIS PICTURE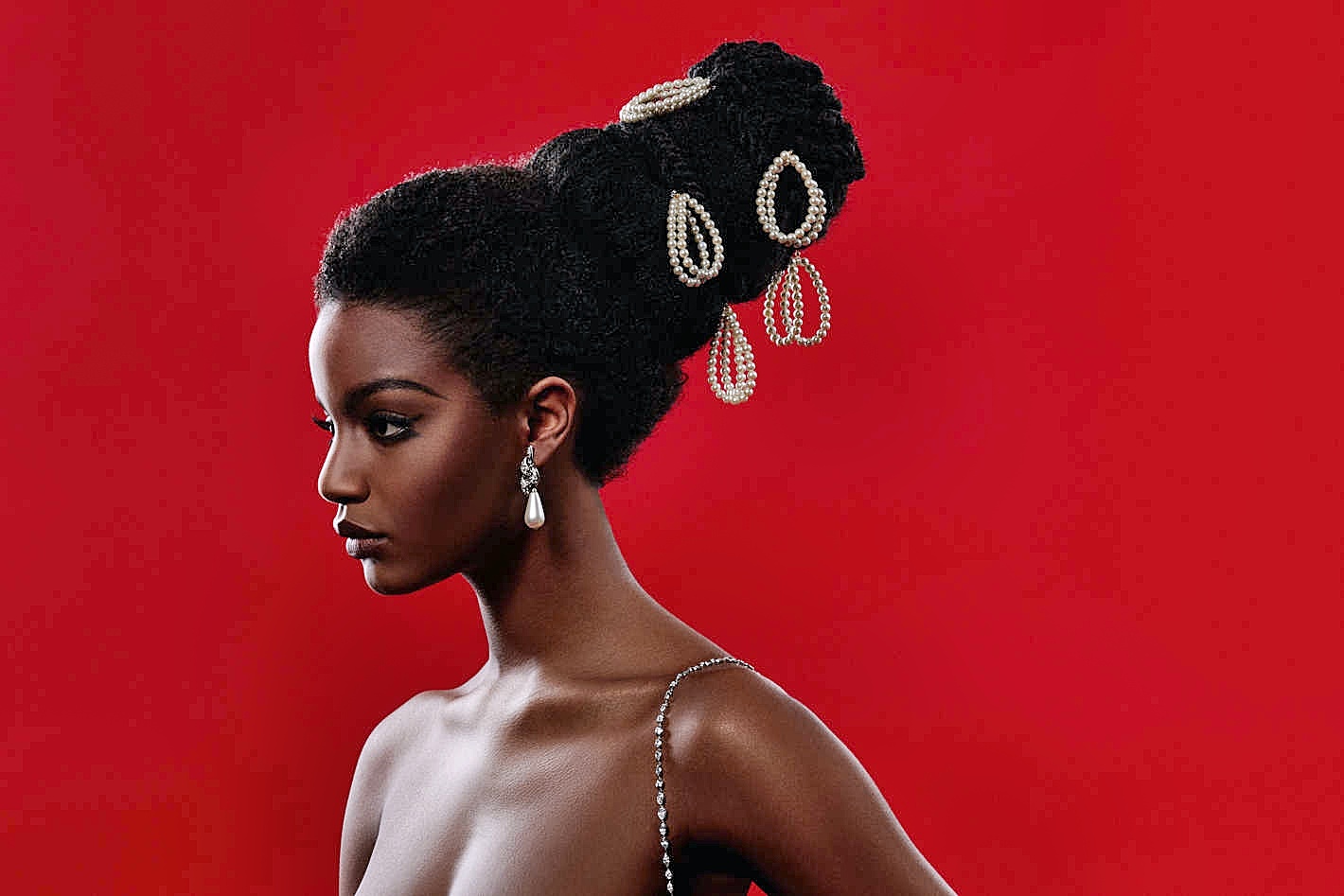 Photoshoot with Ricardo Rivera she played imitate Nina Simone, Iman, Tina Turner, Pat Cleverland, Diana Ross, Josephine Baker, Donyale Luna and Masha.
Photographs by Ricardo Rivera
Styling by Lindsay Peoples
Hair by Lacy Redway
Makeup by Samantha Lau for M.A.C. Cosmetics
[stag_map lat= »40.675881″ long= »-73.939946″ width= »100% » height= »350px » style= »bright_bubbly » zoom= »15″ type= »roadmap »]