Gihan Ediriweera Designer from Sri Lanka – The King of Tie and Dye Batik in Sri Lanka.
Gihan Ediriweera in presence with Massira Inclusive Fashion Show – Colombo (Sri Lanka)
Location : KINGSBURY HOTEL COLOMBO (SRI LANKA) – SEPT 30TH 2018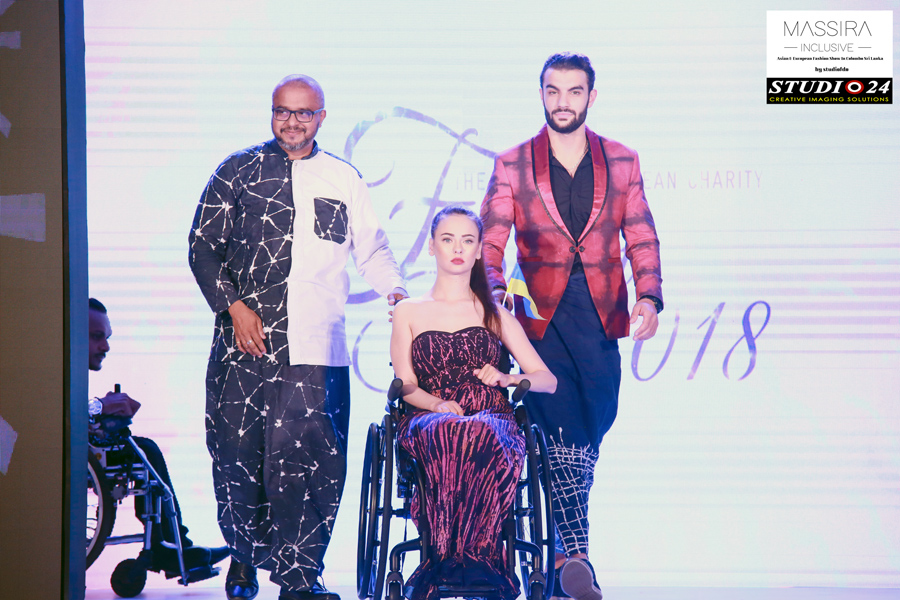 EXCLUSIVE INTERVIEW of Gihan Ediriweera
His love for tie and dye started when he did a small workshop and through a series of fortuitous events he has made his name in this niche.
Gihan also won the Designer of the Year award in 2009 which really set him off on his long journey in Sri Lanka's fashion industry.
A regular at Colombo Fashion Week, Gihan is seen as a creative designer who can create exciting fabrics and silhouettes.
INTERNATIONAL FASHION DESIGNER CAREER
Gihan Ediriweera is a designer who first showcased at Colombo Fashion Week in 2012 and has since shown collections across India and Europe, including Tiffany's Fashion Week Paris 2015. He studied fashion design at the Lanka Institute of Fashion Technology. He launched his label, G by Gihan Ediriweera, in 2009.
With Asian and European fashion show, Gihan Ediriweera  is the very first person  who showcased at its maiden show in July 2014  in Paris.
Thereafter Gihan Ediriweera showcased in their 2nd edition in 2015 along with few other designers Strong support from the beginning of the creation of Asian and European fashion show
In 2015 at Tiffany Mc calls show Monalisa collection which Gihan Ediriweera  kept a land mark at her show
A 9 years of fashion career Gihan Ediriweera used to all proper standard models, for hin  »models plays a major role with your product ».
BRAND NEW COLLECTION at MASSIRA INCLUSIVE
Gihan Ediriweera come to MASSIRA Inclusive Fashion Show with a brand new collection. Gilhan was very happy during the fit in fot his collection. The models show their enthusiasm and energy .
Salwa BEN who is the seed of massira did a major role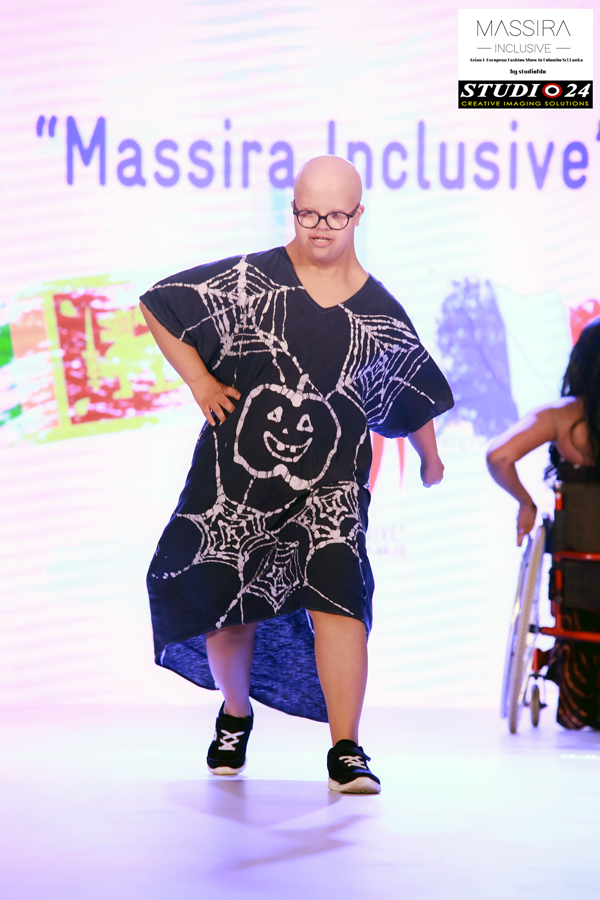 For Gihan Ediriweera, he consider  his style like  modern art ,  a fusion between art and style.
Gihan Ediriweera  don't want to stick to traditional style. He want to break the rules and go for revelation.
Gihan Ediriweera like to make practical wearable clothes than concepts, colours plays a major role in his products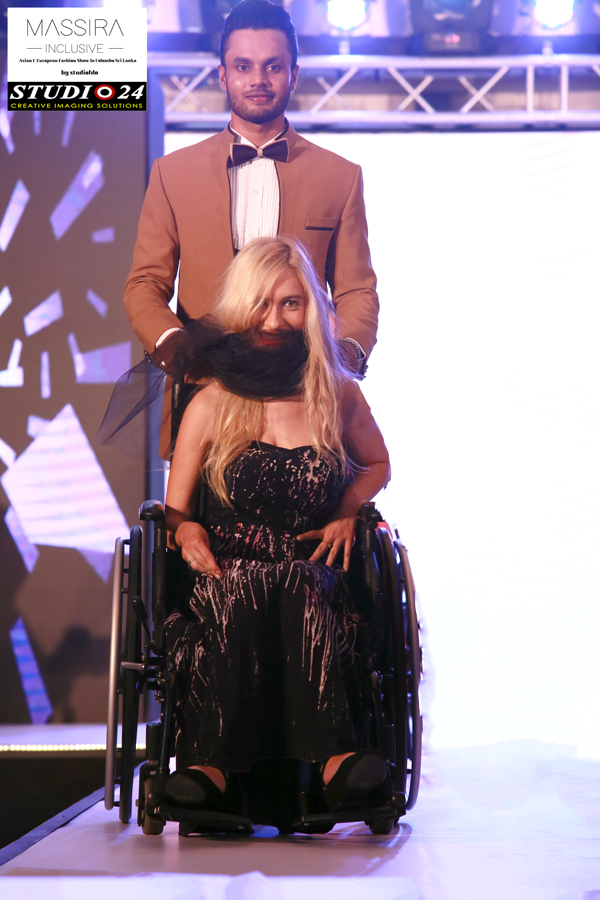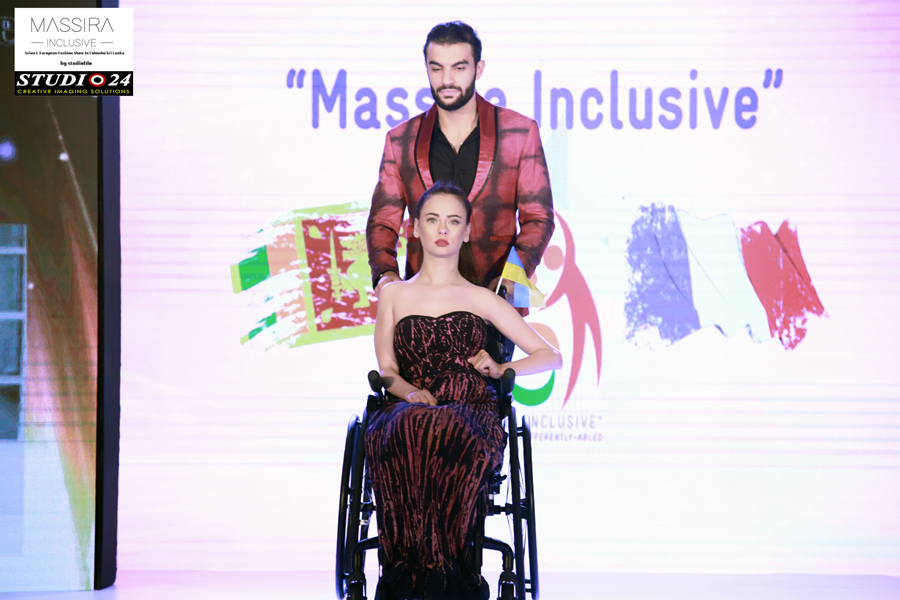 THE REASON OF Gihan Ediriweera Loving Fashion
Gihan Ediriweera says :
''I always feel some ones pain, I always take the side of weak, It doesn't mean I say these people are weak but my heart opens for this kind of people. 
Because I know how tought the life can be. My design career started when my beautiful wife died when my twins were 7 months old this incident made who i am today. To overcome the situation I started loving Fashion. That is why i always open my heart for real genuine people ».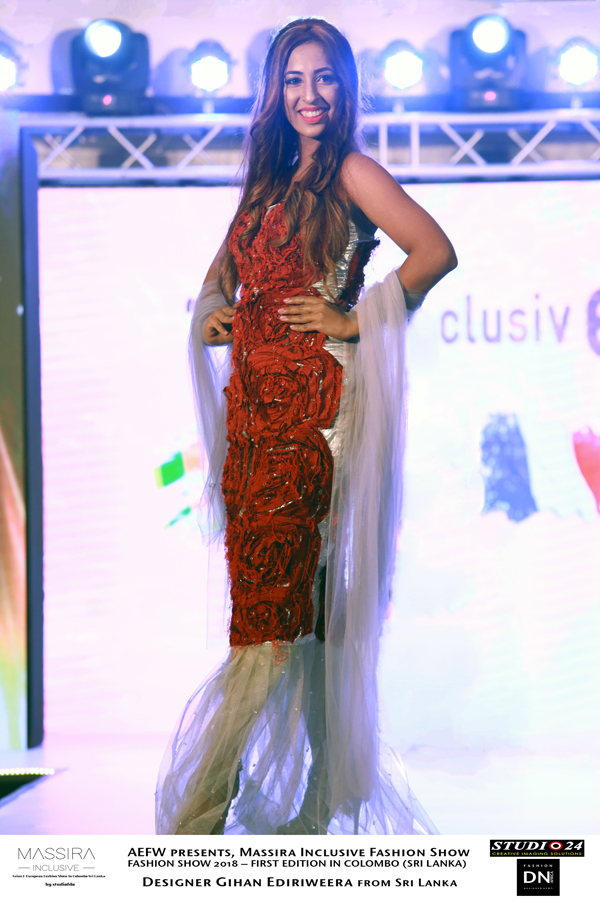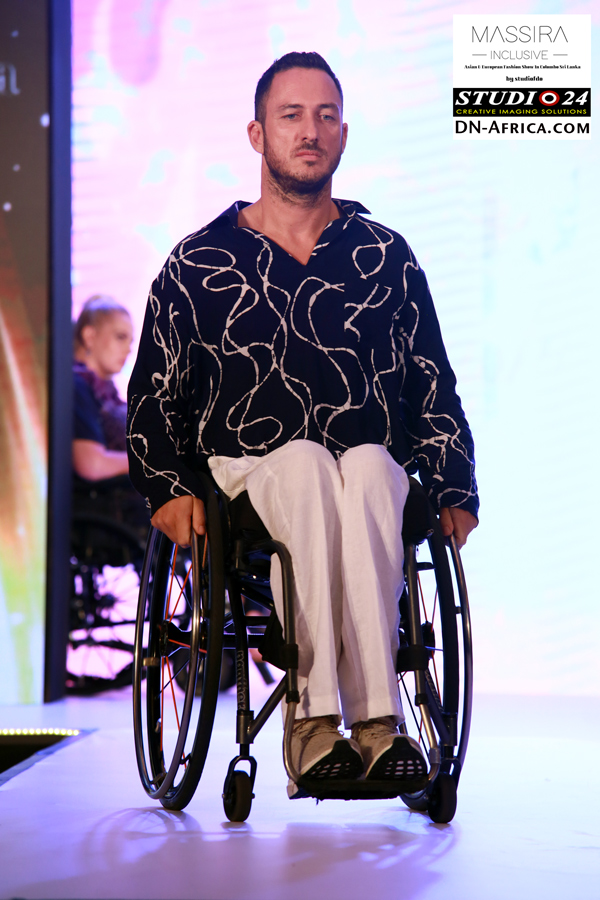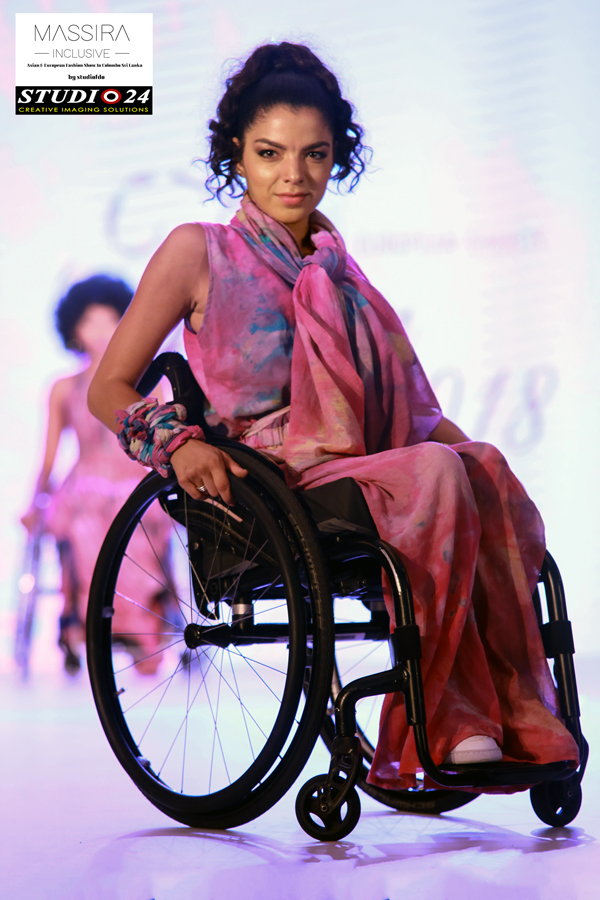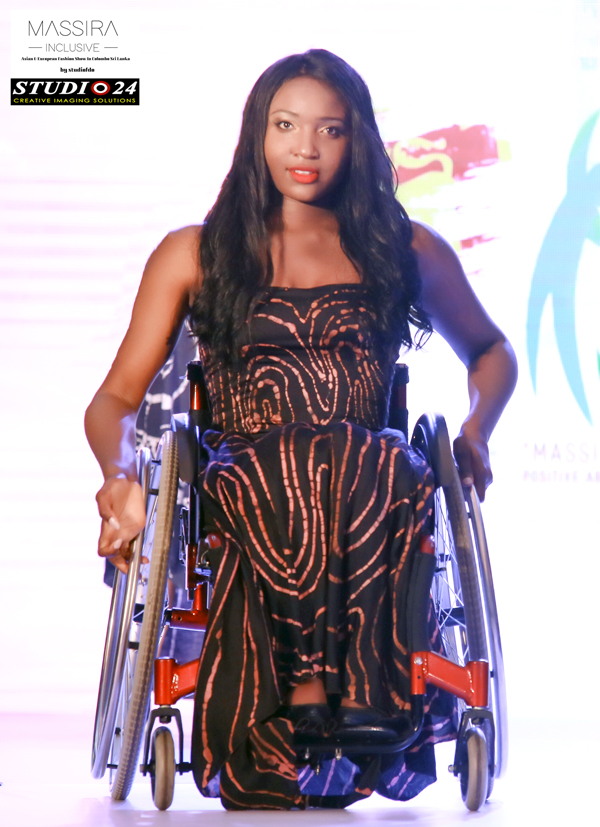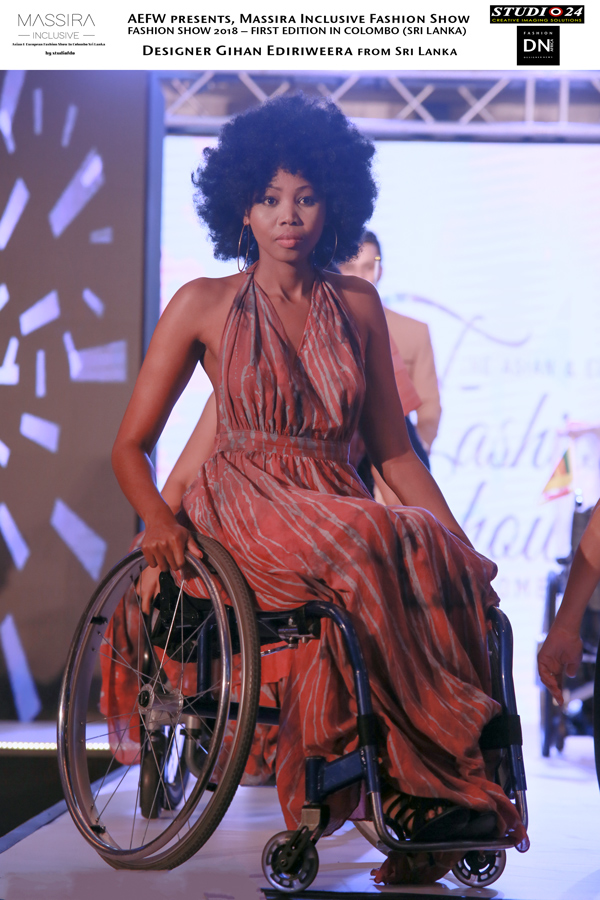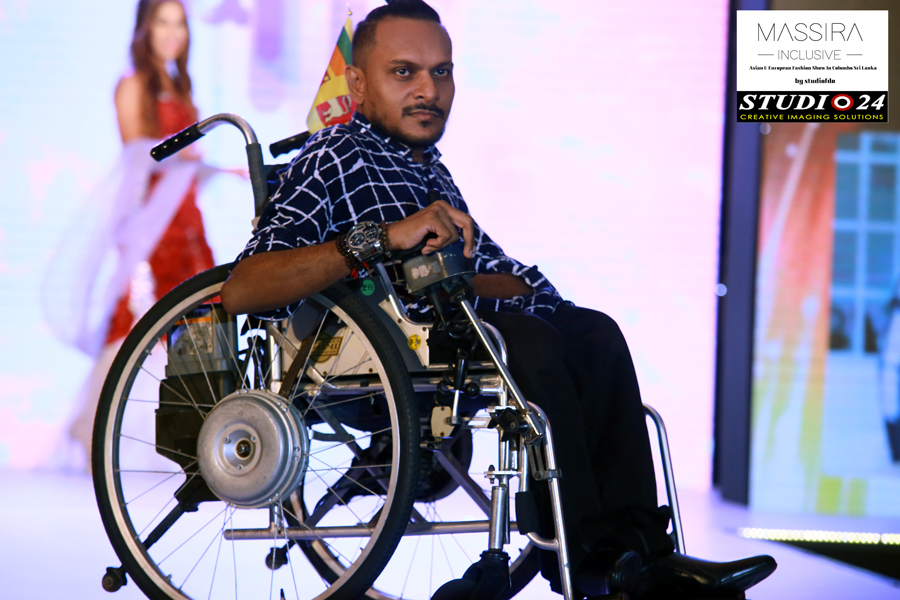 Location : KINGSBURY HOTEL COLOMBO (SRI LANKA) – SEPT 30TH 2018
Participating Models :
from France, Ukraine, Belarus, Greece, Angola
Organizer of Massira Inclusive
in Collaboration with Asian & European Fashion Week in Colombo-Sri Lanka
President Fernando Rex
Vice President: Chandrarathe Sajani
Organization of event: Nawel Benzaouia
Sri Lanka organiser: Rizwan FA, Nelly Claire.
Team Make Up / Hairstyle
Official make up artiste : Nelum Perera salon Cheveux
Official Media Partner :
DN-AFRICA / STUDIO 24 / STUDIO 24 INTERNATIONAL