ETHNIK FASHION SHOW Edition 5 DESIGNERS PRESENTATION 

#

EFS5
Date : August 9th & 10th 2019
Location : Assinie (Ivory Coast)
Thema: « African Integration »
#

EFS5  PRESENTATION
AFRICAN INTEGRATION
Thema: « African Integration » : This year's event will focus on: African integration. An Haute Couture fashion show, on the edge of the square in a magical setting, a unique opportunity to highlight local and international designers under the gaze of media, bloggers and a select audience.
EFS5 – DESIGNES PRESENTATION :
🔘 KM MUANA MBOKA 🇨🇩
KM MUANA MBOKA is a ready-to-wear and made-to-measure brand launched a few years ago by Esther KUNDO fashion designer fashion designer from the DRC (Congo Kinshasa).
Born of a sibling of 5 children, she began sewing very early. She will present her creations at the national and international level in order to promote Congolese fashion and at the same time the culture of her country.
🔘 MORA CREATIONS 🇨🇮

Passionate about Fashion, it's in 2013 that Mora decided to set up her fashion house in Abidjan. She chose a niche so far neglected: The rounds. She decided to sublimate round and beautiful women. Each of his parades is a show. In recent years, she has become the stylist of beautiful forms.
She likes to create clothes made of knit and loincloth. Its brand is an instrument of valuation of the round woman.
🔘 F2K 🇹🇬
F2K, Togolese and resident of Lome began to invest in fashion in 2013. As a designer, director of the FKK, Yaovi Marc Fo Kiki Voule represent  FASHION house of FKK and manager of the agency muse of Togo, he works a lot in the loincloth and makes mixed collections . Fervent defender of a fashion industry that constitutes a factor of cultural integration, he has made the biggest fashion shows on the African continent.
With African integration being the theme this year, FKK will be in Abidjan again on August 10 to present its latest collection.
🔘 OULIPAT 🇨🇮
Touched by the passion of fashion since her adolescence and after having followed a training and courses at the big of the trade, she creates her mark: Ouli Pat Creation. Anxious to highlight Ivorian culture and heritage, she revisits the local woven fabric in a resolutely modern style.
It is this particularity that has allowed Patricia Ouli to climb the first steps of the podium of the « limited edition » program initiated by the international organization of La Francophonie. Yehe, Afrikfashion, Simoa, Miva, Sita, Masa, Fespaco, 8th Games of La Francophonie, Angouleme Film Festival, Africa Fashion Week Amsterdam as well as many shows, important festivals in which Patricia Ouli participated.
YORODEHE Passionate Fashion Festival Promoter, Patricia Ouli.
🔘 Issa SOROGO (Sorobis) 🇧🇫
Paris, New York, Montreal, he went around the world. A staunch advocate of the traditional Faso dan fani loincloth in the United States and around the world, Sorobis stylist and fashion designer Issa Sorogo will bring his touch to the Ethnik fashion show 2019 show with a stunning collection.
A pan-Africanist cultural actor, he contributes to the development of African fashion. It will be of this unpublished meeting that will celebrate the cultural richness of the country of Men of integrity in Assinie.
🔘 Jean Marc SEKI 🇨🇮
Jean-Marc SEKI declines a fashion imprint of both rigor and fantasy in a search of luxury for silhouettes day, cocktail and evening. His cuts are studied, the original materials and the neat work with always the attention to detail referring to Parisian chic. Trained at the Chambre Syndicale de la Haute Couture in Paris, the creations he proposes reflect a sophisticated European universe, added to a world of sensual African elegance.
Amsterdam, Zurich, London, Berlin, Barcelona, he traveled across Europe with his atypical collections.
🔘 ADJYSTYL 🇨🇮
ADJISTYL was launched in 2016 in Abidjan during a parade on April 9, 2016 at Pullman Abidjan. The spirit is to set up a brand with modern male and exportable creations. The fabrics used are essentially cotton. Each piece is designed by the creator ADJI DIALLO. ADJISTYLE's wardrobe is made up of shirts, tunics, jackets, ensembles, a whole universe for the contemporary man.
ADJISTYL has participated in numerous parades Morenos Abidjan, Lagos Nigeria men, Abidjan festimod, Masa, Ethnik Fashion Show, Mali fashion show and Afrik Fashion.
He returns this year to the Ethnik Fashion Show by Carlos Desaules with a new collection even more breathtaking.
🔘 Tim ARRINGTON 🇺🇸
Tim Arrington, is a recognized American fashion designer based in Atlanta, Georgia. Fashion is in his DNA. He honed his skills with training in design and sewing at Bauder Fashion College and Fashion Design Training Studio.
Tim Arrington is one of the most sought-after designers by athletes, entertainers and prestigious clients in the United States. He has crisscrossed the US in the last 20 years. His work was featured at New York City's coveted fashion week with his unique fabric choices, style and attention to detail, and Tim sets the bar high with each new creation and shows no signs of slowing down.
USA 🇺🇸Also represented! Tim ArringtonSoro Bis

Publiée par Carlos Desaules sur Jeudi 11 juillet 2019
🔘 Dao MAN  

As his very young age, Dao MA is initiated to the craft of sewing.
At 15 already, with only a needle, a thread and a piece of cloth as raw material, he made with his nimble and skillful hands panties for the kids of his age, his household and his neighborhood in Ivory Coast .
He is Dramane DAO Today, he is a renowned Creator, an ingenious stylist, a dedicated community activist.
Very discreet, but well sought after, is the designer of the imposing Dao Man Fashion brand, officially created in 2006 in Ouagadougou, Burkina Faso, from where she is gradually conquering the West African, African and international spaces.
His boundless creativity and ingenuity will be combined with his impeccable professionalism and rigor to propel him in 2008 on famous podiums of national and international exhibitions. He makes Faso danfani, a fabric of Burkinabe origin and identity, the basic material of all his creations.
🔘 PHILL CREATIONS 🇨🇮
Phillipe Desargent is a young fashion designer and model designer practicing in Ivory Coast. After six years of training in sewing he founded his brand « Phill Creations » abbreviated « PC ».
Self-taught, he works with local materials to sublimate both men and women. In full swing, he began to make the « T » podium to make his creations known to the general public. He also did Als Lomé, Abidjan Als, Sangawilli, Fimda, Yakro Fashion Week, BouakeFfashion Show
🔘 Carlos DESAULES 🇨🇮

Designer & Event Founder EFS
The event Ethnik Fashion Show (EFS) is an atypical event organized in Ivory Coast. Several fashion designers working in the world of hand-picked fashion are invited to participate to present their latest collections.
This event highlights the creations of guest designers while promoting the emergence of Ivorian fashion and culture in its diversity.
Initiated by the fashion designer Carlos DESAULES in August 2015, the event takes place every year during the month of August. A moment of exchange and conviviality.
Invité du 13h sur 3TV à Ouagadougou pour parler de l'événement Ethnik Fashion Show By Carlos Desaules. #IntergrationAfricaine#BeachFashionShow#EFS5#GodBlessMore

Publiée par Carlos Desaules sur Mardi 2 juillet 2019
🔘 EXPOSITION FOR DESIGNERS  🇨🇮
A village of the Creator implanted on the site during 3 days.
A donation of donations to Assini children and poor women
A Beach Party with an international DJ.
The appointment of the GOOD AFFAIRS:
Address: OKRABEACH – Assinie
August 9 to 11, 2019
Looking for designer clothes or accessories at a low price, with discounts of up to over 75%? Come visit our booths in Assinie.
You will find recent collections of several brands on a beach of more than 10,000 m² in the village of creators open for the occasion.
All companies wanting to promote their products are expected there.
This village will simultaneously promote your brands, answer questions from customers and specifiers, argue objections, close, meet new prospects and strengthen links with your network, the press and the market.
Call +225 87 30 40 06 and book your stand.
FOUNDER :
Carlos DESAULES
Contact :
Call : +225 87 30 40 06 / +225 77 95 66 23
Website :ethnikfashionshow.com
facebook.com/ETHNIKFASHIONSHOW
Abidjan, CÔTE D'IVOIRE
contact@ethnikfashionshow.com
MEDIA PARTNER :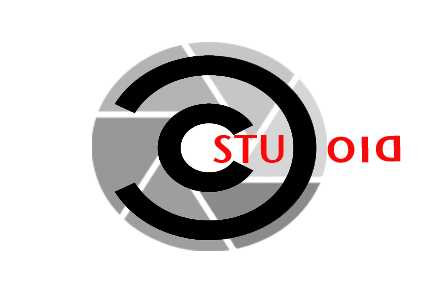 FASHION EDITOR :
LOCATION :
OkraBeach
OkraBeach – PK 22 à la passe (embouchure de la lagune), PK22 Assinie-Mafia
A beach: OKRABEACH! Fine sand, small wooden benches, straw huts, a white cheese tent, but especially the water of the ocean and its gentle waves that will embellish the parade on a dream landscape background.