Vogue Africa, in Condé Nast's projects ?
The latest event, Arise Fashion Week (created in London in 2010), which took place from March 30 to April 2 at the Lagos Continental Hotel – after taking a break from six years – received a strong international projection.
Naomi Campbell  Calls for the Creation of Vogue Africa to Represent the Continent's Growing Luxury Industry
Among the 45 designers from 15 countries including South Africa, Botswana, Tanzania, Uganda, Kenya, Ghana, Ivory Coast, Senegal, France, Morocco, the United Kingdom , the United States where the Caribbean, Naomi Campbell did the catwalk during the Fashion Show for three of them: Lanre Da Silva Ajayi and Tiffany Amber of Nigeria and KLUK CGDT of South Africa.
Naomi Campbell desire for Vogue to expand its presence into Africa stating, "There should be a Vogue Africa. We just had Vogue Arabia — it is the next progression. It has to be." interview for REUTERS
The London supermodel has also put forward its roots by launching an emergency call to Condé Nast, the publishing house of Vogue. « Vogue Arabia was launched in the Persian Gulf last year. Vogue Africa should be the next step. She told Reuters. « Africa has never had the opportunity to have an international magazine established in the continent, while its creations and crafts have already been around the world. We must change things.  »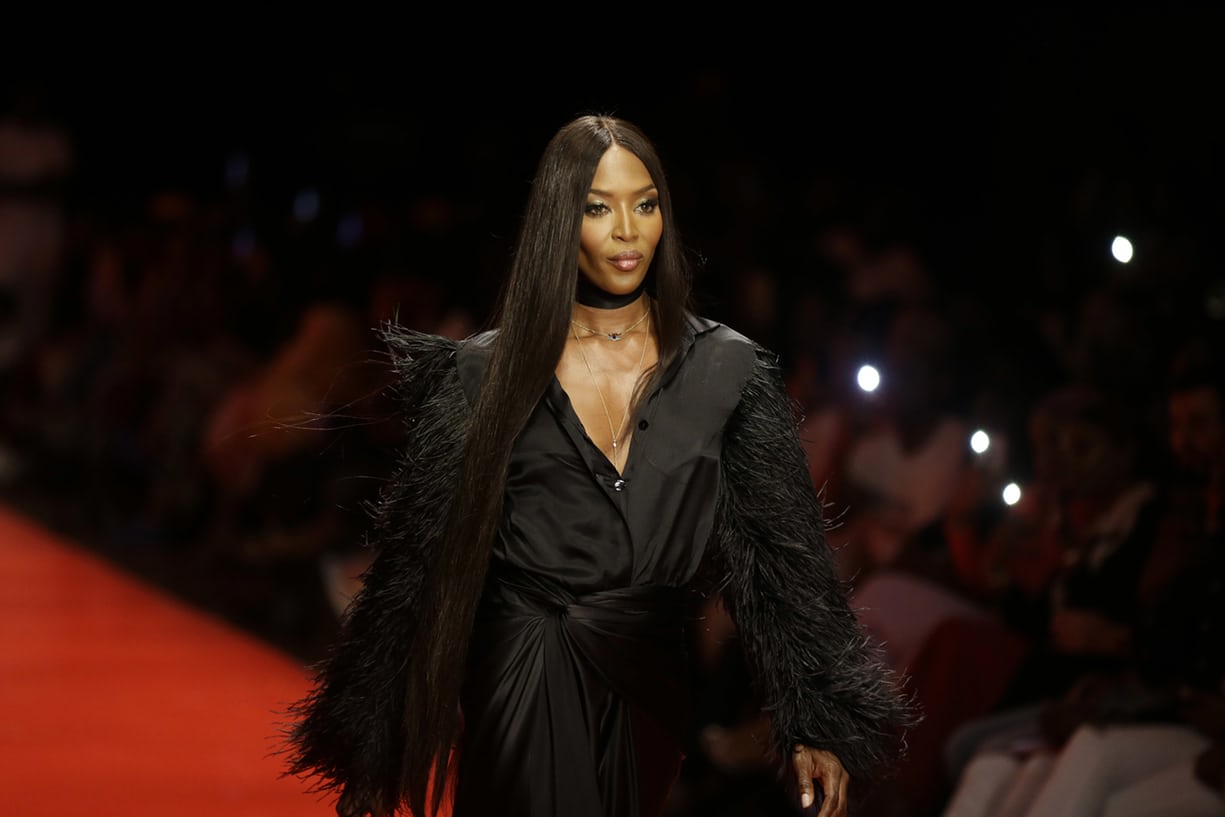 Does African fashion need Vogue?
Does African fashion need Vogue? The question is debated following the call of the English model for the creation of a magazine edition that would celebrate the African creation. A request that she is not the only one to have expressed in recent years.
Naomi Campbell says « It is time for a Vogue Africa to be born. Vogue Arabia now exists. Logic would like Africa to follow. This continent has never had the opportunity to showcase its contribution to international fashion, to see its fabrics and creations dubbed by the world, « said the supermodel in an interview with Reuters.