FESTIVAL ELIMA 10TH ANNIVERSARY 2009-2019 – ACT 5
The Lomé's International Fashion Festival
Date : October 7 to 9 2019
Location : Lomé (TOGO)
FESTIVAL ELIMA 2019 – 10TH ANNIVERSARY – ACT V- The Lomé's International Fashion Festival The Word from the Ceo & Founder, Limda Awesso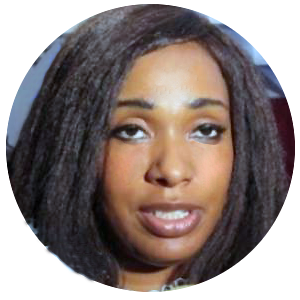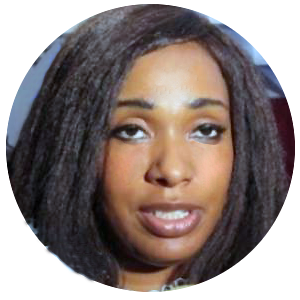 Gradually, year after year we trace our path in the space of major international events of fashion in Togo and on the African continent. From a first act in 2009, we are preparing the fifth act this year 2019.
The Elima Festival, Lomé's International Fashion Festival, has become an essential event for the celebration of the genius of fashion designers.
The figures of the fourth act of October and November 2015 speak for themselves: in six days, the festival had recorded 4 workshop, 5 fashion shows, a fashion market, festival-goers from 14 African countries and from Europe with more than 10,000 visitors.
From 07 to 09 November 2019 will be held in Lomé the Act V of the Elima Festival, with always the desire and determination to federate in Lomé the largest number of actors in the world of fashion: stylists, professional models, photographers , bloggers, props, …
This year's program, very rich and prolific, remains in the spirit of the festival of transporting fashion in the street (to populations) : 2 larges themes Fashion Show, on 2 different sites to create more visibility around the event. 2 training workshops and 1 humanitarian action (field visit with NGO B'GONDEOU to children in difficulty to bring them a message of compassion and hope for a better tomorrow).
There is no need to recall how the Elima Festival is an international meeting of opportunities and business meetings for our country.
The Elima 2019 festival will be held next November and will focus on Lomé all the attention thanks to the media interest that causes this great event of fashion.
It is an appointment that could not be held without you: public authorities, international and national partners and the world's media.
FESTIVAL ELIMA 2019 – The Designers
 Designers from  Togo:
* Cathy's Line
* Desmo Design by Desmoh Mensah
* Elima
* F2k
* Lomé
* Gaëtan Couture
* Kamba Clothing
* Gilles La Plume
* Hilario Azouma
* Pat Fashion
* Sikatriss

* Saint Addy
Designers from  Outside of Togo :
* Abrantie the Gentleman from Ghana
* Lamine Diassé from  Senegal
* Leonard Follyson from Belgique
* Afrikan RVOLUTION by Lionel's Diallo from France
* Missano by Isabelle Anoh from Ivory Coast
* Nurradis from Ethiopie
* Uvazi Couture from Keyna

* ZBEN from Ghana
FESTIVAL ELIMA 2019 – The Program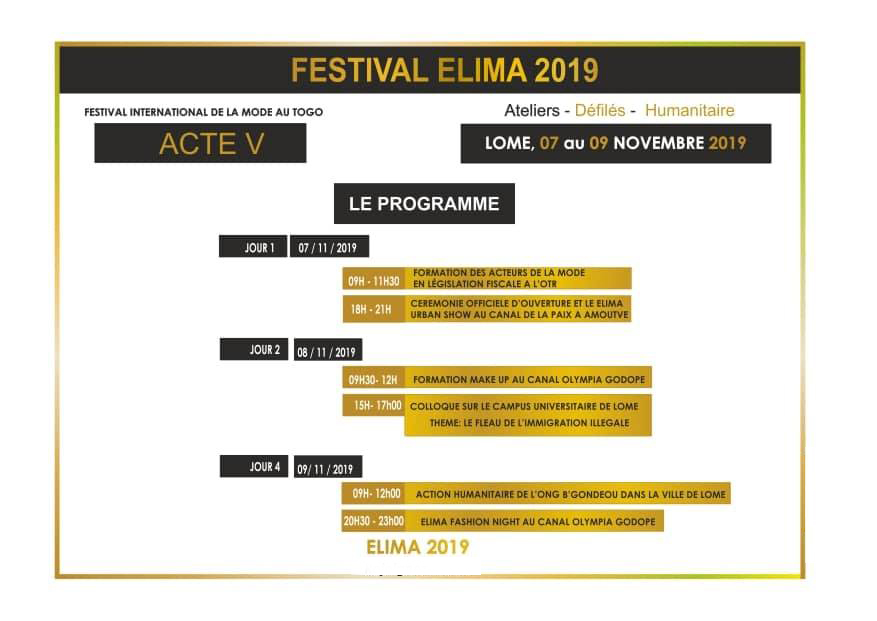 ORGANIZER :
FESTIVAL ELIMA, The Lomé's International Fashion Festival by his Ceo & Founder, Limda Awesso.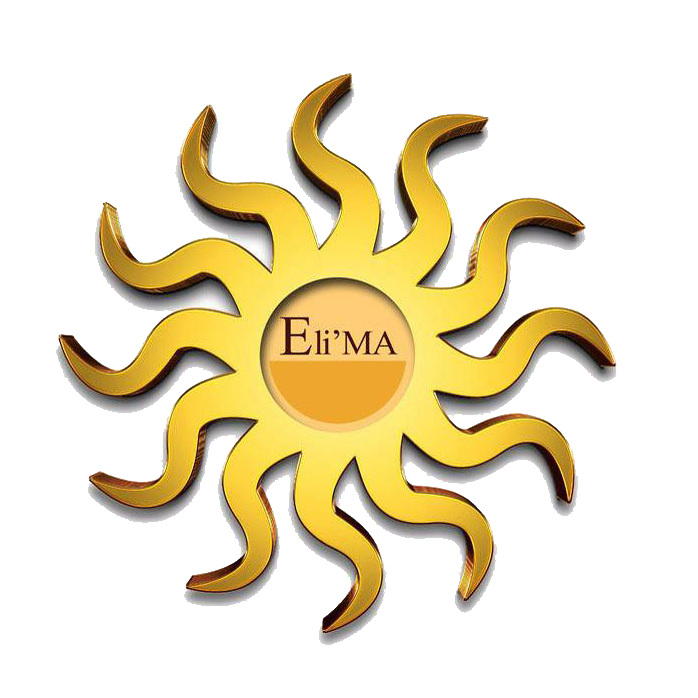 CONTACT
FESTIVAL ELIMA 2019 – Information: (+228) 90 04 63 90
festivalelimatogo@gmail.com
 MEDIA PARTNER :


FASHION EDITOR :

LOCATION :