Giambattista Valli –

FALL 2020 Haute Couture Digital Showcase

Date : July 7th 2020
PARIS DIGITAL FASHION WEEK
Fall 2020 Haute Couture Collection would be unveiled via a video starring Joan Smalls.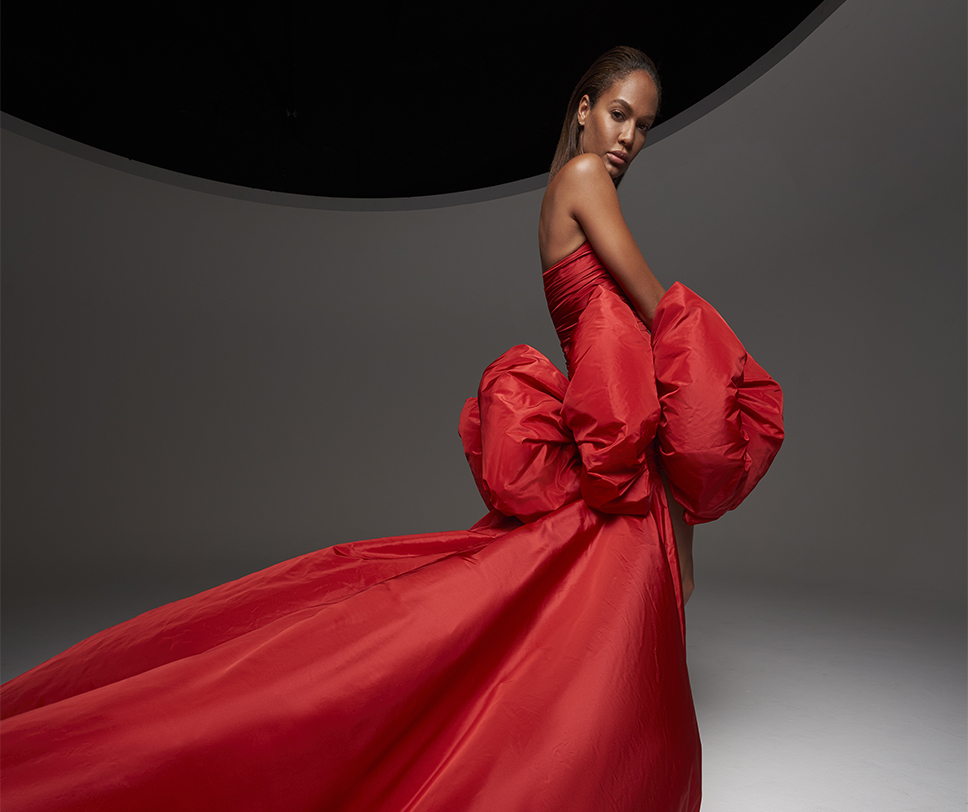 DISCOVER THE GIAMBATTISTA VALLI HAUTE COUTURE 19 COLLECTION IN PARIS
Giambattista Valli's Haute Couture 19
An ode to Paris and the gestures of Haute Couture. Giambattista Valli's Haute Couture 19 collection is dedicated to "La Ville Lumière" & to the support of the Art of the Ateliers.
Haute Couture seen not only as the "Excellence" of dressmaking, but also about culture, gestures & rituals, seen as an experiment with the silhouette, the shape and cuts that creations play in the surrounding space.
This season's focus are indeed volumes & the fundamental techniques that build the DNA of the Maison.
Mousseline & Chiffons
Mousseline & chiffons are skillfully draped, tulle is multi-layered in cascades of ruffles that create extra-ordinary shapes and faille and taffetas are cut to, by themselves, give life to remarkable bows.
Fabric sculptures are created with the cut of a scissor with the aime to spread and share beauty.
Colors
Colors include red like the lipstick marks often found on empty cups on the tables of Parisian cafés, black like the notorious "Petite Robe Noire", pink like the wild roses growing in the city's gardens and ivories like the moulures that adorn windows and ceilings.
The collection is presented in the form a video & images that, alongside the creations, shows fragments of Paris and its nature seen through the eyes and the camera of Giambattista Valli himself.
GIAMBATTISTA VALI – HAUTE COUTURE – FALL:WINTER by FASHION FEED