FESMMA BENIN 2021 – EDITION 13TH
Date : August 12 to 14 th
Location:  Golden Tulip (Benin)
ORGANIZER : JMA – JOHN MEDARD SEDEKOUN CEO & OWNER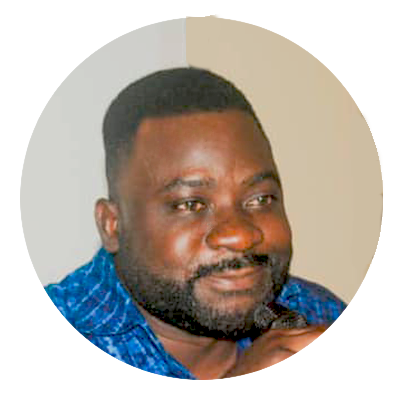 Fashion meeting that takes place every year
Fashion festival that brings together stylists and models from various African countries & Internationally
African Fashion & Modeling Festival (Promoter John Médard Agency Internationnl
FESMMA CONCEPT – BEFORE PARTY
Before Party, a purely FESMMA concept since 2010 which consists in giving the privilege to the fashion actors present (models, designers, promoters, the press, partners, …) on the event of meeting, getting to know each other better & forging business relationships, around the Golden Tulip swimming pool, on Thursday.
The day of the competitions where designers and models will compete for the election of the best African model and the best young African designer in the Madiba room.
Finally, the apotheosis evening, a gala dinner, a first in the history of FESMMA, takes place in the garden of Golden Tulip on Saturday August 14 in presence of numerous singers and actors.
PARTNERS
Golden Tulip, La Centrale, the Empire group, Vox Africa, ATHANÏS Communication, Aggolo, Afrik Fashion, actor Fidel Anato, & many others.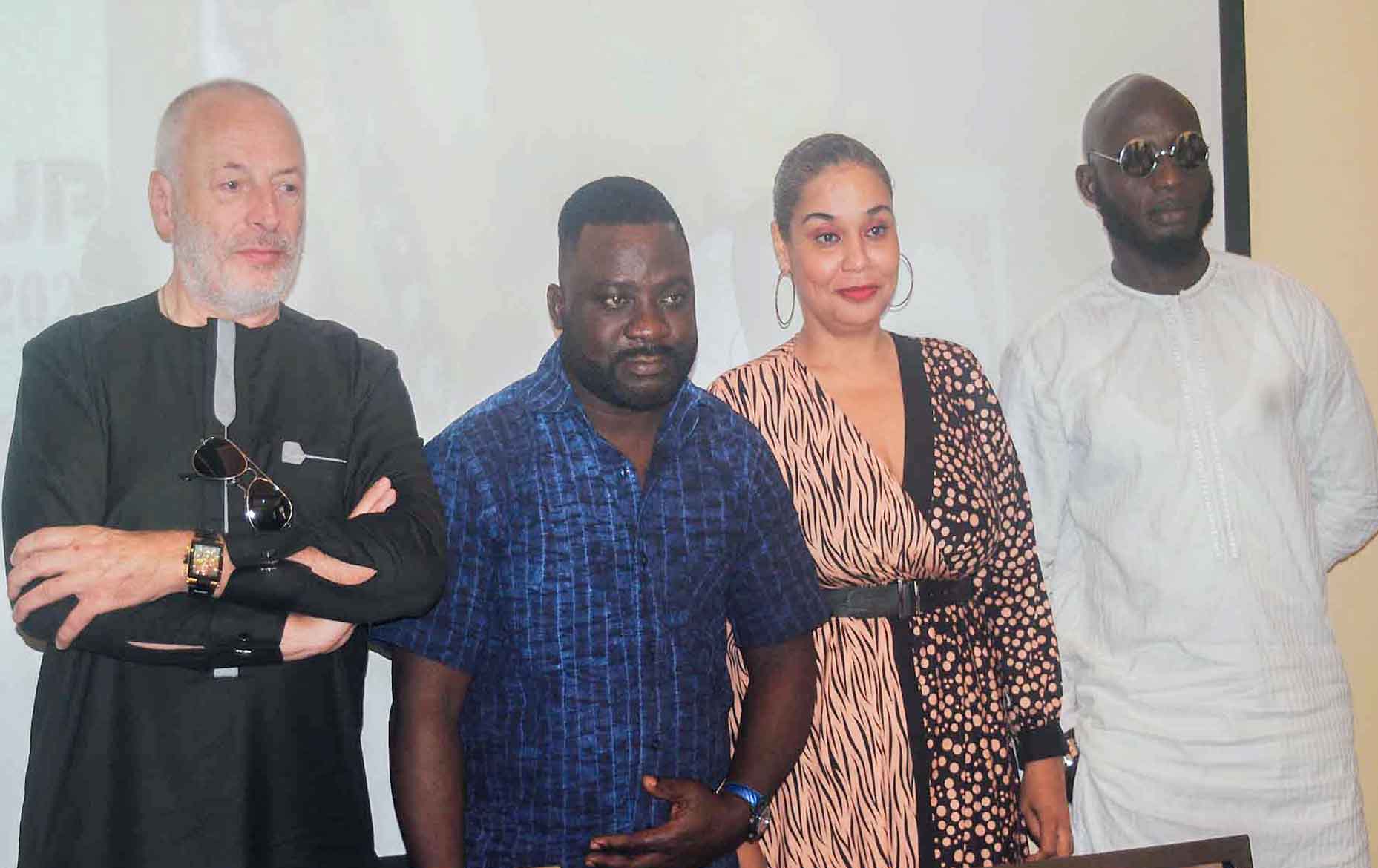 SCHEDULE : FESMMA 13th Edition

August 12th  :Before Party for Designers & Models, Exibition Guest & Partners 
August 13th : Friday, August 13 hosts the Professionals' Night

August 14th : Saturday, the day of the competitions
DESIGNERS :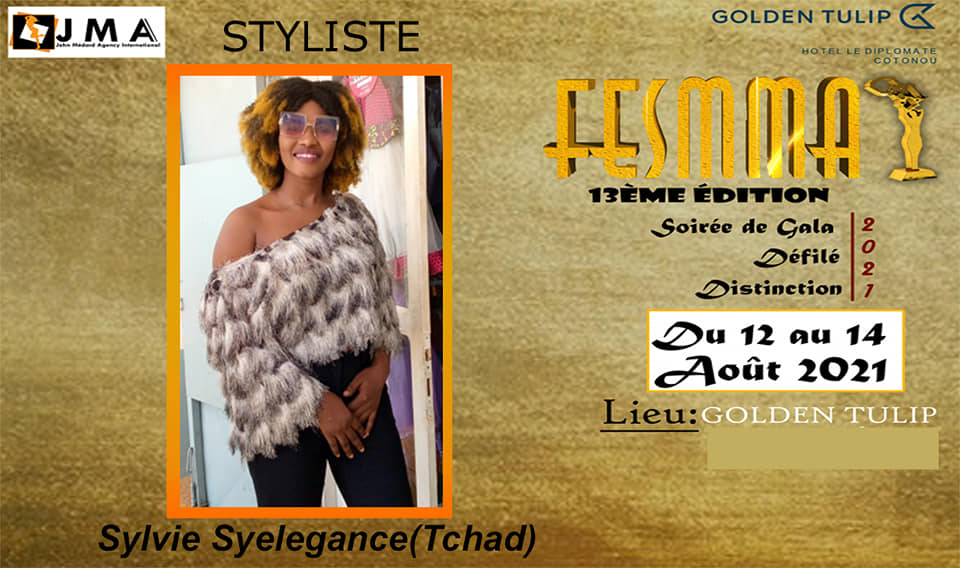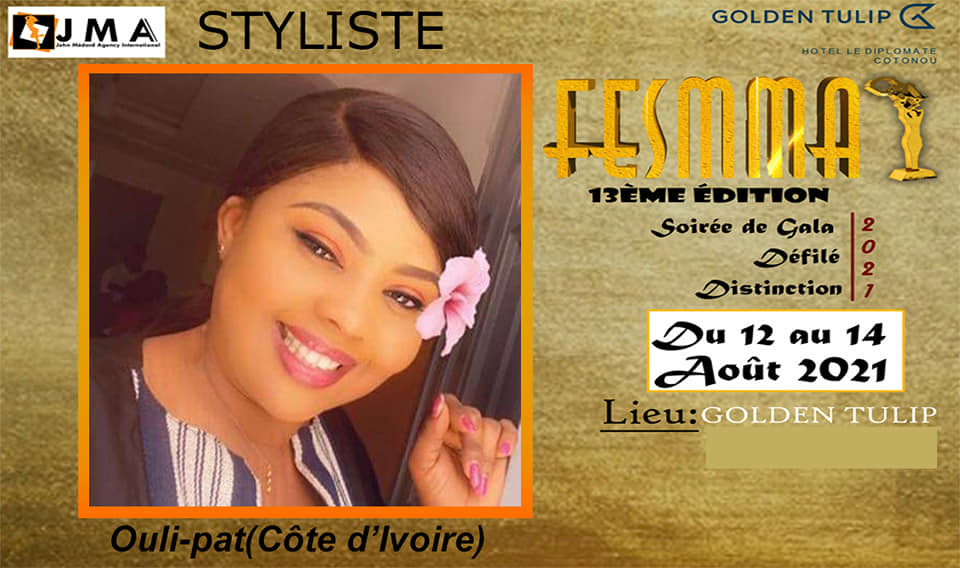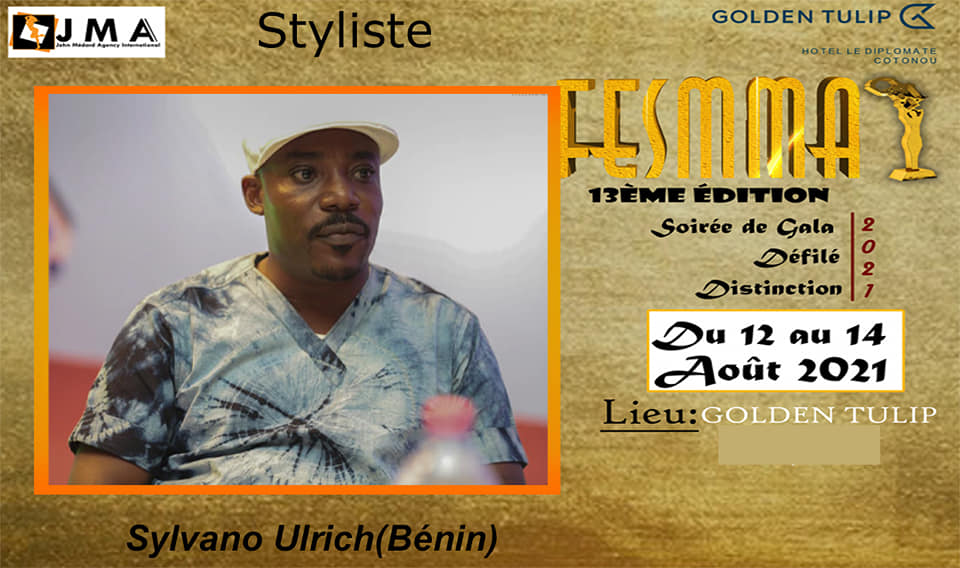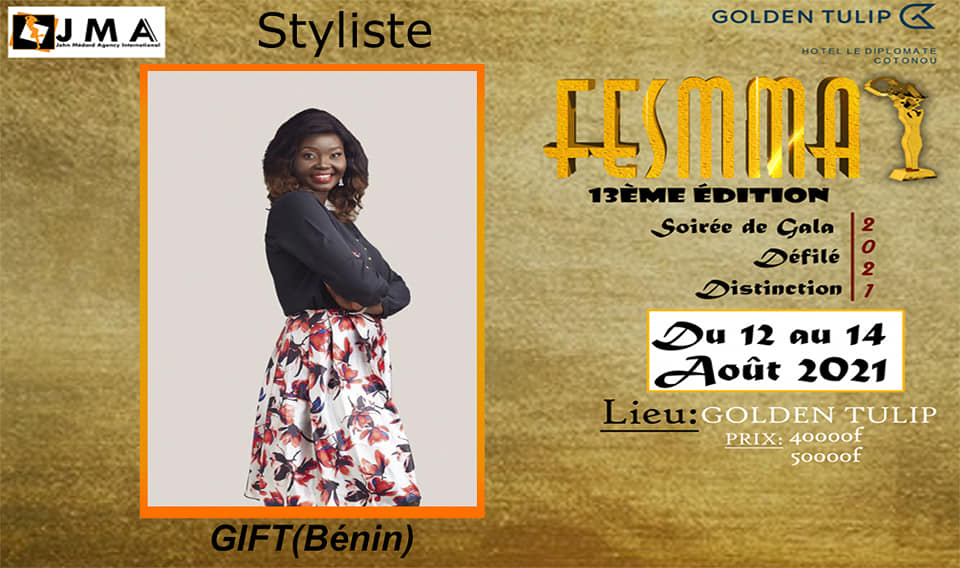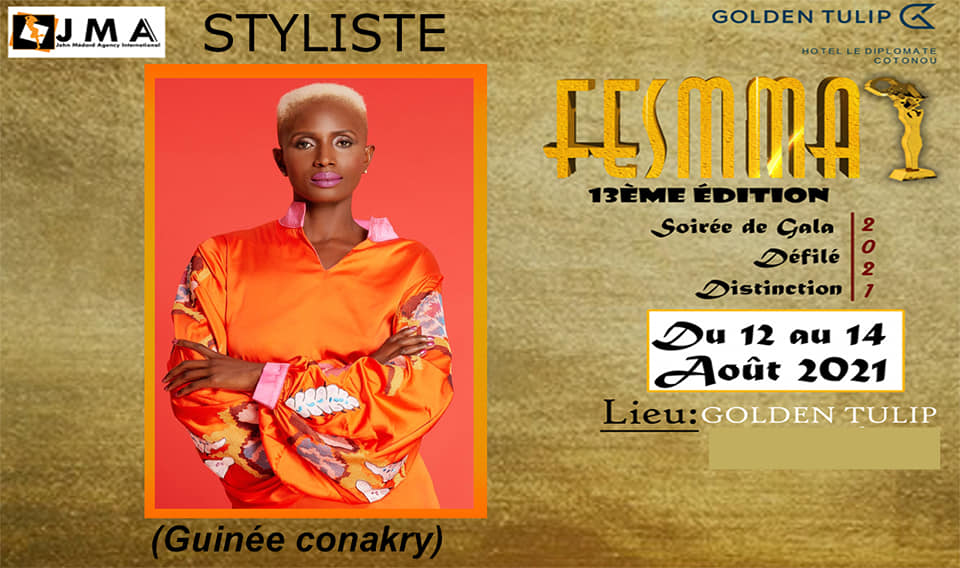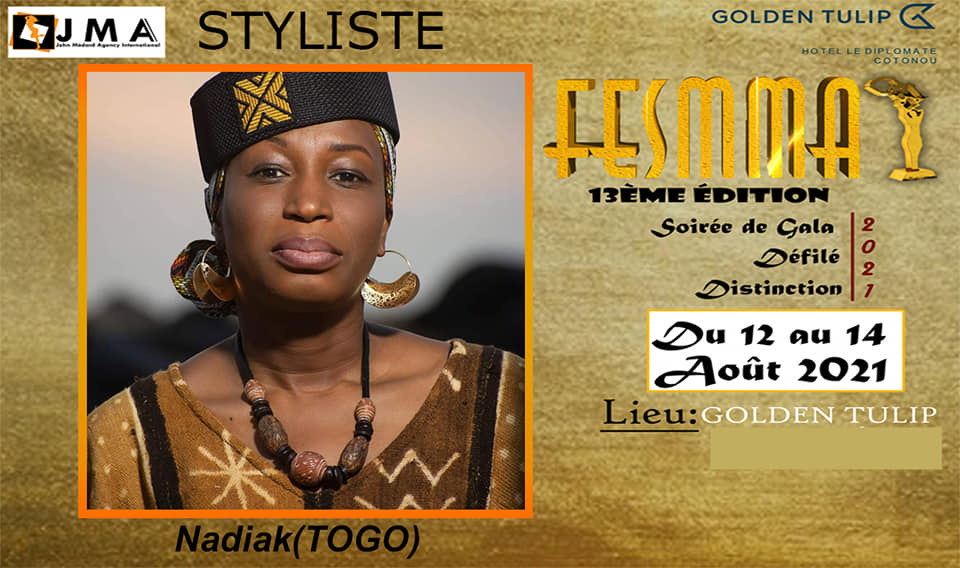 LOCATION :
The Goden Tulip – Benin