UKRAINE FASHION WEEK -THE CONTEMPORARY FASHION OF UKRAINE
Ukrainian Fashion Week
Represent an institution with the mission to promote Ukrainian designers worldwide. With the prominent international events in Ukraine as well as in Paris, Milan, London, Tokyo and New York we build the future of Ukrainian fashion worldwide.
Founded in 1997
Ukrainian Fashion Week was founded in 1997 and became the first prêt-à-porter event in Eastern Europe. Ukrainian Fashion Week is held twice a year and fully meets world standards for fashion weeks.
SUPPORT UKRAINNIAN FASHION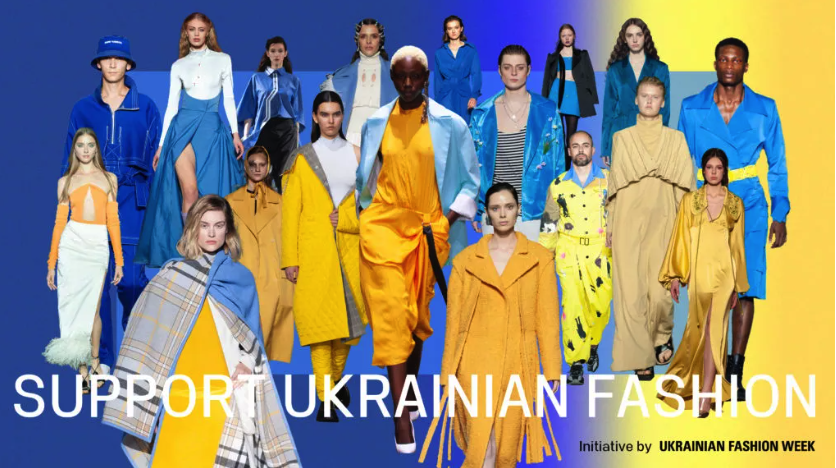 Ukrainian Fashion Week presents the "Support Ukrainian Fashion" Initiative to reinforce Ukrainian designers.  We have already applied to fashion weeks in Europe and the USA with a request to present Ukrainian designers so that their new collections will be shown on world catwalks. Owing to this, designers will not lose the season, and the 51st UFW will take place in a new format for all of us.
Ukrainian designers found the strength during the war to create new collections to tell the whole world about Ukrainian resilience and courage, as well as to show Ukrainian national identity through fashion, which is an integral part of Ukrainian culture," – Iryna Danylevska, Founder and CEO of Ukrainian Fashion Week.
Iryna Danylevska, Ceo and Founder, Ukrainian Fashion Week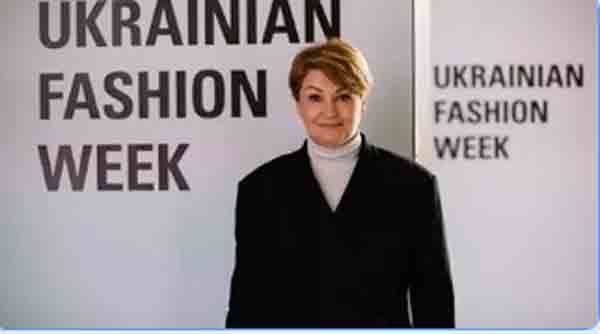 The 51st Season of Ukrainian Fashion Week 2022/2023
The 51st season of Ukrainian Fashion Week will become international.
Ukrainian Fashion Week will take a participation in different international Fashion Week from Europe and the USA: Malta Fashion Week, Budapest Central European Fashion Week, Berlin Fashion Week, Transilvania Fashion Festival, Vienna Fashion Week, MBFWMadrid, Brussels Fashion Week, Vegan Fashion Week (Los Angeles), who have already supported Ukrainian Fashion Week.
It is the unprecedented international support that will give more than 20 Ukrainian designers the opportunity to present their collections in September-October 2022.
Los Angeles, California (July 26, 2022) — It is with great excitement that Vegan Fashion Week® and Ukrainian Fashion Week announce their partnership in Los Angeles on October 10-12, 2022. With shared core values surrounding creativity and sustainability, the collaboration offers a unique opportunity to share an inspiring message in connection with the state of our planet to a global audience
VEGAN FASHION WEEK
Though not one of the major four, Vegan Fashion Week® has, in recent years, been the launchpad for vegan fashion and a hotspot for messages that matter. As one of the most influential international fashion weeks, VFW has become a beacon of hope for an ethical and sustainable lifestyle, emerging and established designers, and is creating industry-wide change. It has also made a name for itself by pioneering collaborations between plant-based textiles, brands and industry leaders in its quest to end the use of animal-derived materials in the fashion industry.
INCLUSIVE PLATFORM
This historical event promises to be an inclusive platform of education, discovery, and collaboration, showcasing an entirely cruelty-free experience from the fashion we wear, the beauty we put on our skin, and the food we eat. It encapsulates a world where ethics and trends intersect as a celebration of human evolution.
The Ukrainian Designer lineup includes: CHERESHNIVSKA, DEVOHOME, DZHUS, GOROHOVA, OCHIS, OVERSIZED, PALINGENESY, RCR KHOMENKO, REVICLO by MARKOVA, ROUSSIN, SHEEZEN, and more to be announced.
Ukrainian Fashion Week – FW22-23