Discover House of Kanthé – Teas and Infusions from Africa by Maimouna Kanté 
Maimouna Kanté, founder of Maison Kanthé
Maimouna Kanté, founder of Maison Kanthé, specialized in the sale of teas and infusions from Africa, contacted us to make us discover her products.
Our reader were not familiar with teas from Africa. This is an opportunity to know more about this young company and its original products.
The Kanthé brand was born from her passion for tea. As a great tea lover,
wanted to put the spotlight on Africa, the continent of tea, to reveal the African terroirs which abound in exceptional teas and infusions, little known by the general public.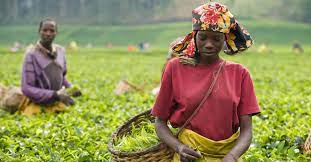 Tea and its philosophy
Tea and its philosophy touch me at the deepest level of my being: Maimouna Kanté share its values of exchange, authenticity and discovery.
When she created my tea brand, she wanted to share my discoveries and little known teas with other tea lovers.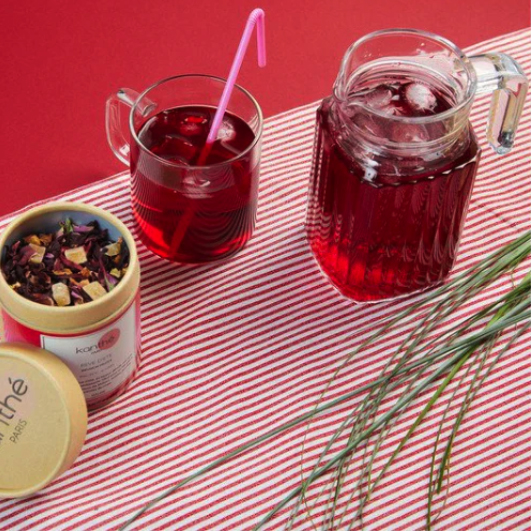 Kanthé offers
Kanthé offers a wide range of teas and infusions: white tea, green tea, black tea and Oolong.
For herbal teas, Kanthé have a collection of plants or flowers such as kinkeliba, cornflower, rose or hibiscus, and original blends that the Kanthé House compose: Queen of Africa, Detox my body, Clair de lune.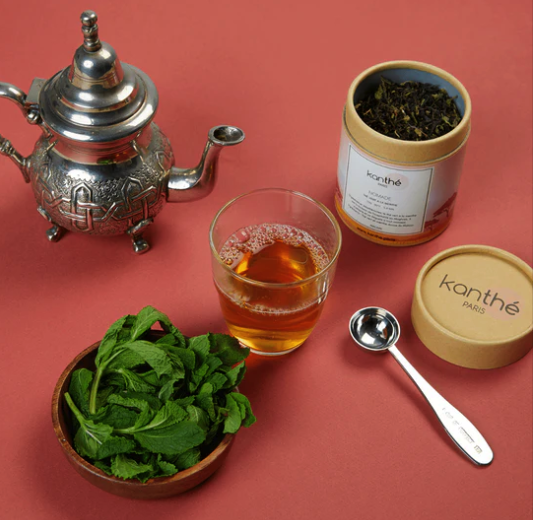 The Tea Industry in Africa
The tea industry is present in several African countries, including the East, Southern and West African regions. Some countries, such as Kenya, Malawi, Zimbabwe, Uganda and Tanzania, are particularly known for their high quality tea production.
In Africa, tea is often grown on large plantations that employ thousands of people and are an important source of income for local economies. African countries also export tea to many other countries in the world, including Europe, Asia and North America.
However, the tea industry in Africa faces challenges such as competition from tea producers in other countries, fluctuations in world market prices, quality issues and competition from alternative beverages such as coffee and energy drinks.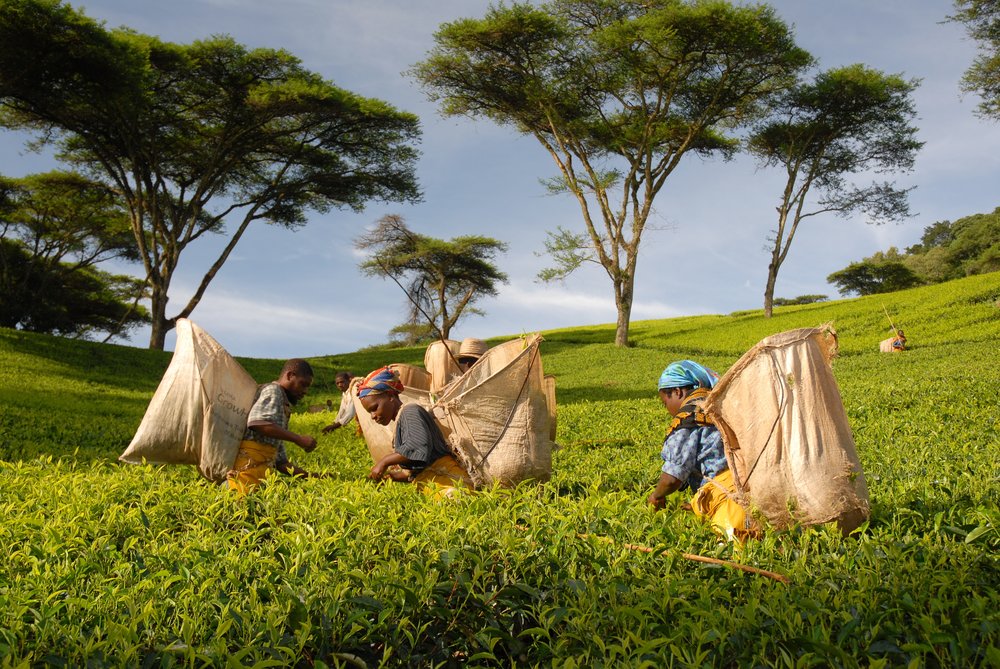 Africa Tea Production
In addition, tea production can also have significant environmental and social impacts, such as deforestation, excessive pesticide use, and issues related to the working conditions of farm workers.
Despite these challenges, the tea industry in Africa continues to play an important role in the economies of many countries and offers opportunities for economic and social development, while providing a popular and healthy beverage for consumers worldwide.
The main tea producing countries
The main tea producing countries in Africa are Kenya, Tanzania, Uganda, Malawi and Zimbabwe. In 2020, Kenya was the largest tea producer in Africa, with an annual production of nearly 490,000 tons. Tanzania was the second largest producer with about 65,000 tons, followed closely by Uganda with about 60,000 tons.
Malawi and Zimbabwe are also important tea producers in Africa, with annual production of about 50,000 and 5,000 tons respectively. Apart from these countries, there are also smaller producers such as Rwanda, Burundi, Cameroon and Côte d'Ivoire.
It should be noted that tea production varies from year to year due to factors such as weather conditions, price fluctuations and market demand.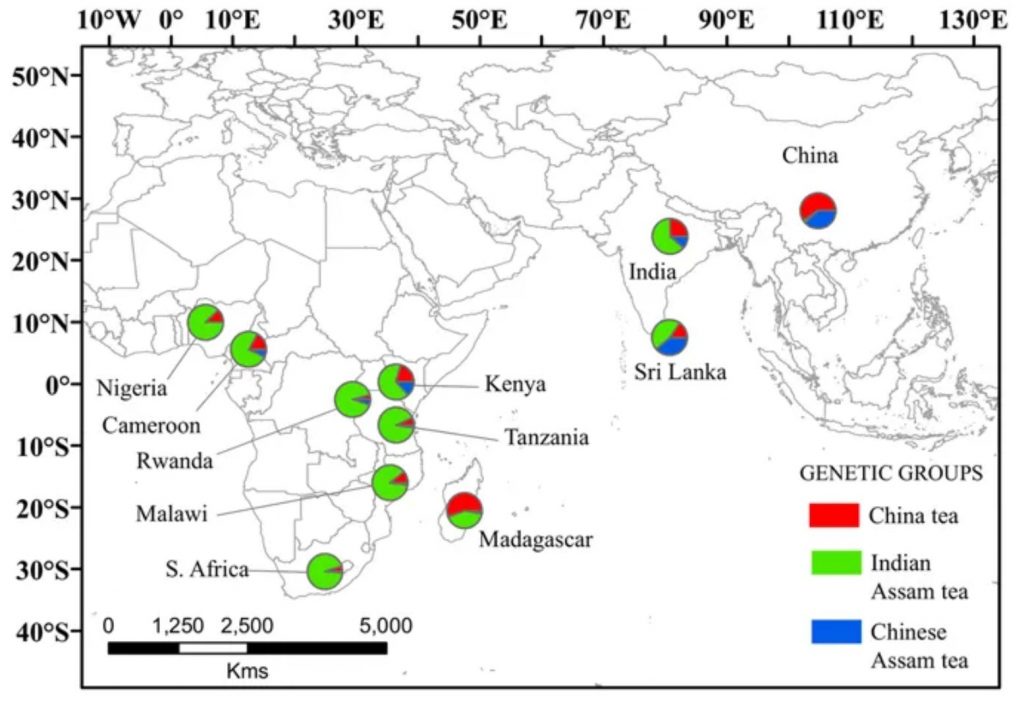 The Industry Ressources
The tea industry is an important source of income for many African countries. However, the figures vary from country to country depending on the size of the industry and the volume of production.
According to the latest available data, in 2019, Kenya's tea industry generated export revenues of approximately US$1.5 billion.
Tanzania generated export earnings of about US$55 million in the same year, while Malawi generated export earnings of about US$50 million.
In Uganda, tea export earnings in 2019 were estimated at about US$70 million, while for Zimbabwe, they were about US$13 million.
It is important to note that these figures can vary from year to year depending on various factors such as weather conditions, price fluctuations and market demand.
In addition, these figures do not take into account the value added by the tea industry to local economies, including job creation and income generated by small farms.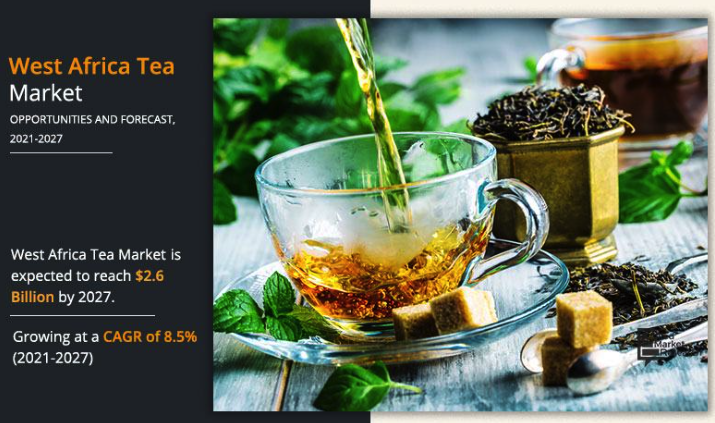 The West Africa tea market projected until 2027
The West Africa tea market size was valued  is projected to reach $2.6 billion by 2027, registering a CAGR of 8.5% from 2021 to 2027.
Tea is an aromatic beverage derived from Camellia sinensis plant. It is one of the most consumed beverages across the world. Black tea and green tea are the most popular teas, while herbal tea is gaining significant traction in the market. Tea is considered a healthy beverage owing to the presence of a number of potent antioxidants and minerals such as potassium, manganese, magnesium, & calcium.
Regular consumption of tea helps to reduce cell damage caused due to free radicals as well as lowers cholesterol levels and facilitates healthy weight loss.
Contact Maison Kanthé:
Our services for professionals

Contact our dedicated service at the following address: servicepro@kanthe.paris
Website: https://www.kanthe.paris/
Read More
DN-AFRICA COVER NUMBER 204 – FEB 1ST 2023 – Teas and Infusions from Africa
PARTNERS
INDIRÂH EVENTS & COMMUNICATION – AN INTERNATIONAL EVENTS AND COMMUNICATION AGENCY
Indirâh Events & Communication agency is composed of a proactive team of journalists, directors, photographers, coordinators and the best creatives in web design and anti-hacking.
In addition, several law firms, specialists in international business law and Ohada law, guarantee specific advice and audits.
INDIRÂH EVENTS & COMMUNICATION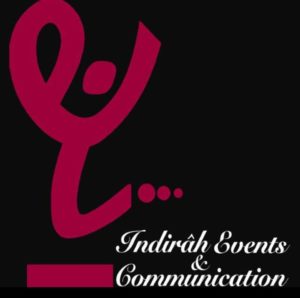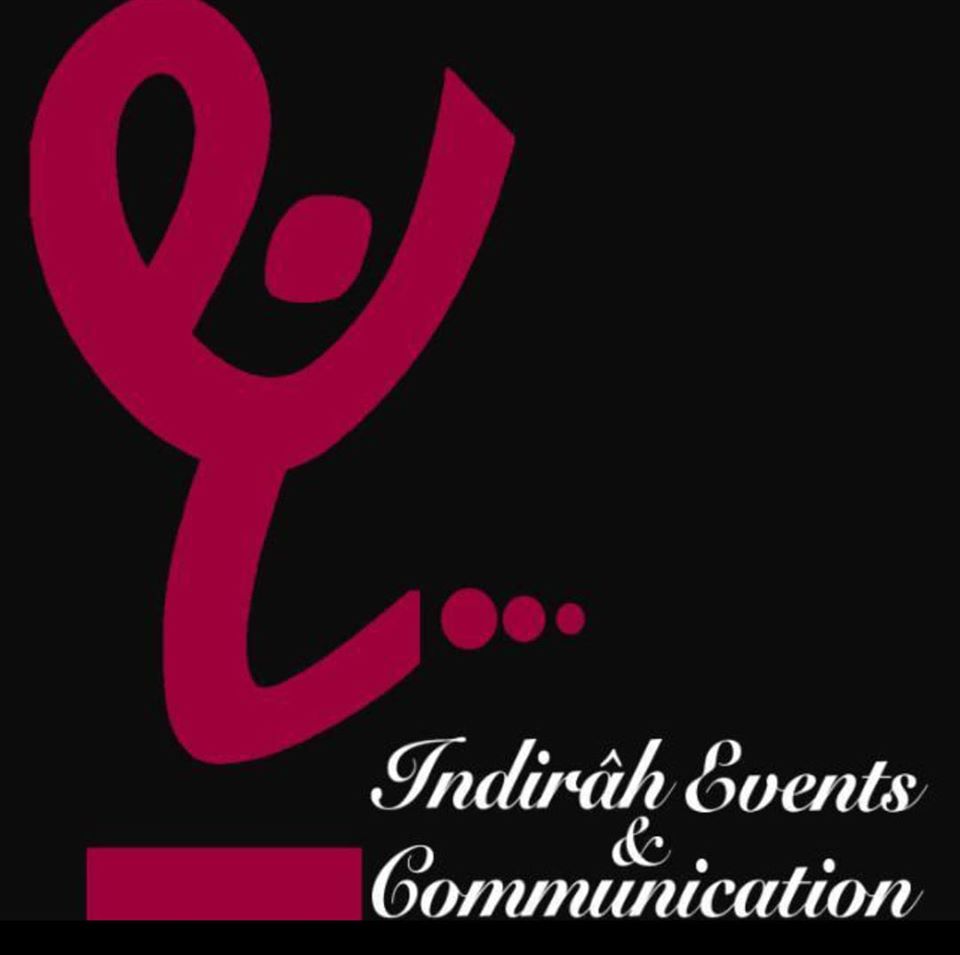 BY INDIRA YANNI DOMINGO
STUDIO 24 – 50 BRANCHES NATIONWIDE & 30 HEADQUARTERS
With over 50 branches nationwide. In this video, I will opportune to visit studio 30 headquarters in Lagos Nigeria. I toured the building and got insights on their business model.
Studio24 Nigeria Contact
 47 Allen Avenue, Ikeja Lagos, Nigeria
 hello@studio24nigeria.org


PATSHOW OFFICIEL
Patrick Lachaud – Coordinateur d'evenement – Animateur Radio – Presentateur TV, à Kappa – Jet tour – Costa croisières – Euro RSCG – Mairie de Paris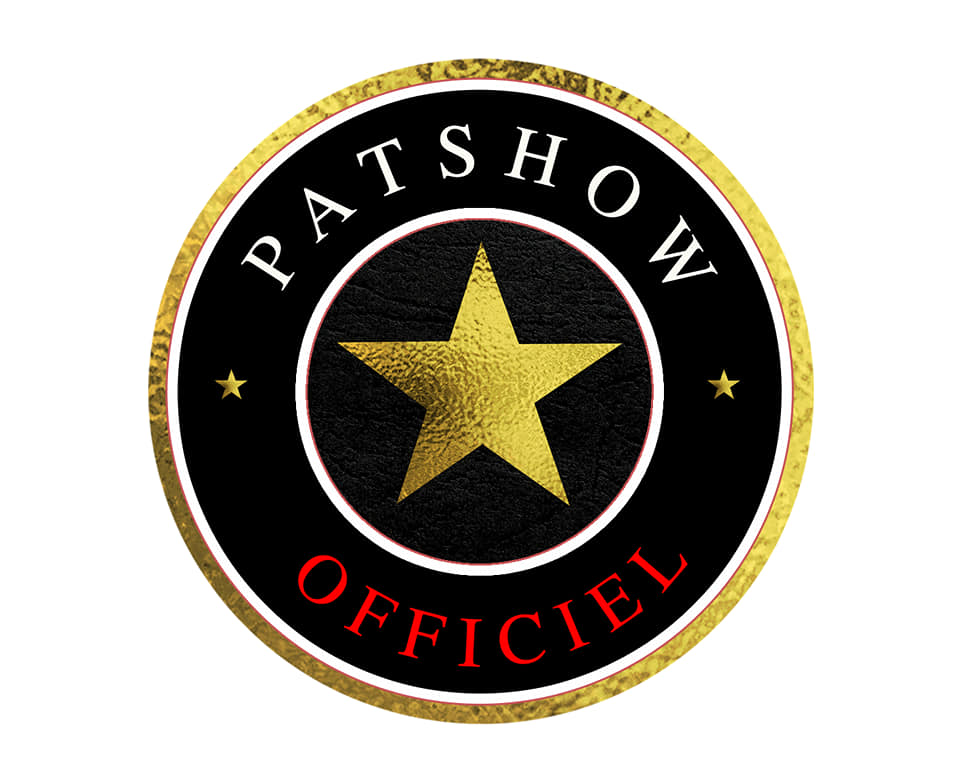 MEDIA PARTNER:
Editorial: DNA – International
Photographer: Dan NGUYEN
Media : DN-A INTERNATIONAL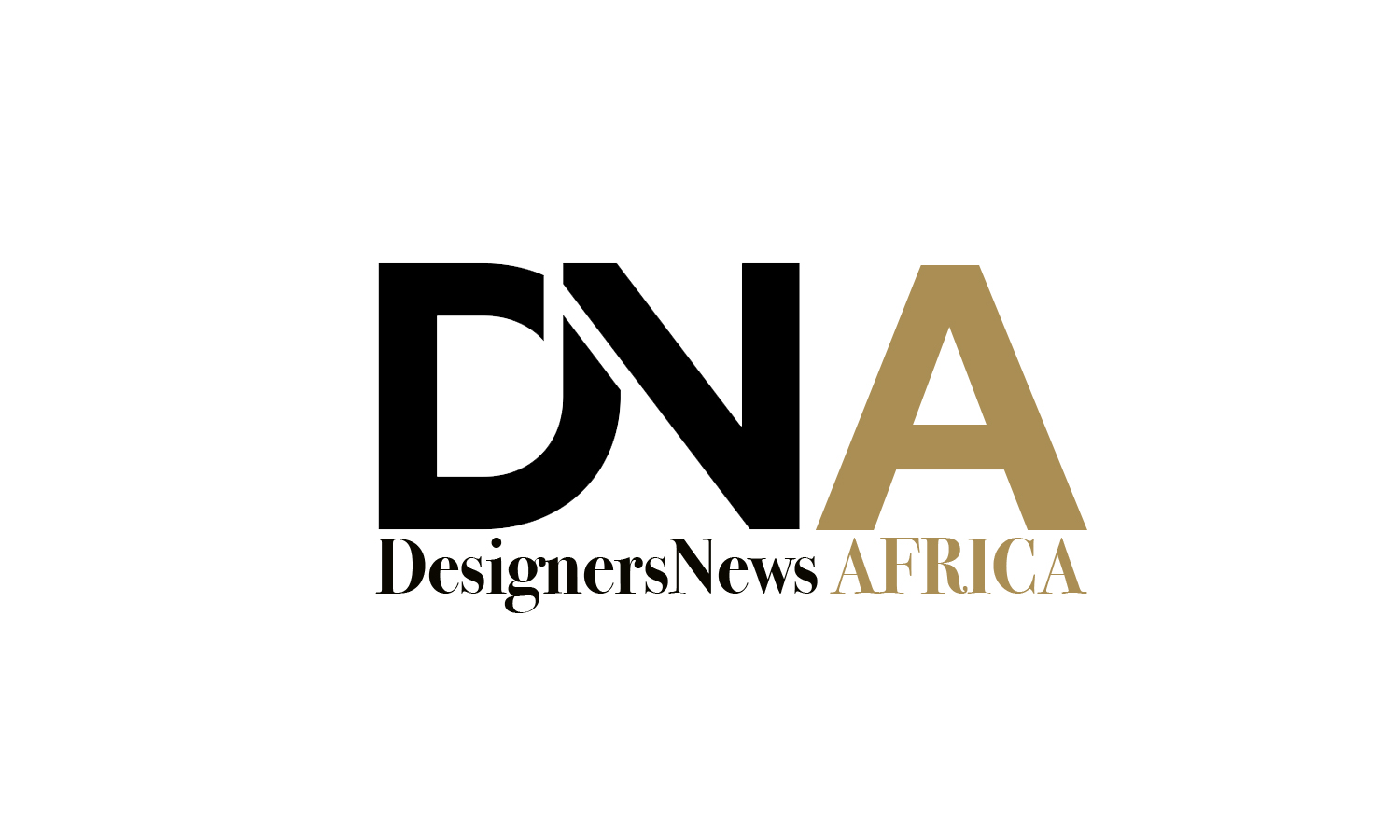 LINKS TO OUR ONLINE MAGAZINES :
Media : DN-AFRICA.COM