Mah Yok Lanou by Jack DJEYIM extract of the New Album release 'Come Down & See' – Download Now
DISTRIBUTION BY INOUÏE DISTRIBUTION
Come Down and See » is distributed by Inouïe Distribution
The Magic Left-Handed Man is back ! A Sound, a Style, a Language
Release date of the single  »Come Down and see » : April 14, 2023
Official release date of the album  »Come Down and see » : 02/06/2023
Immerse yourself in the captivating beats and melodies of Jack Djeyim's latest album, « Come Down and See. »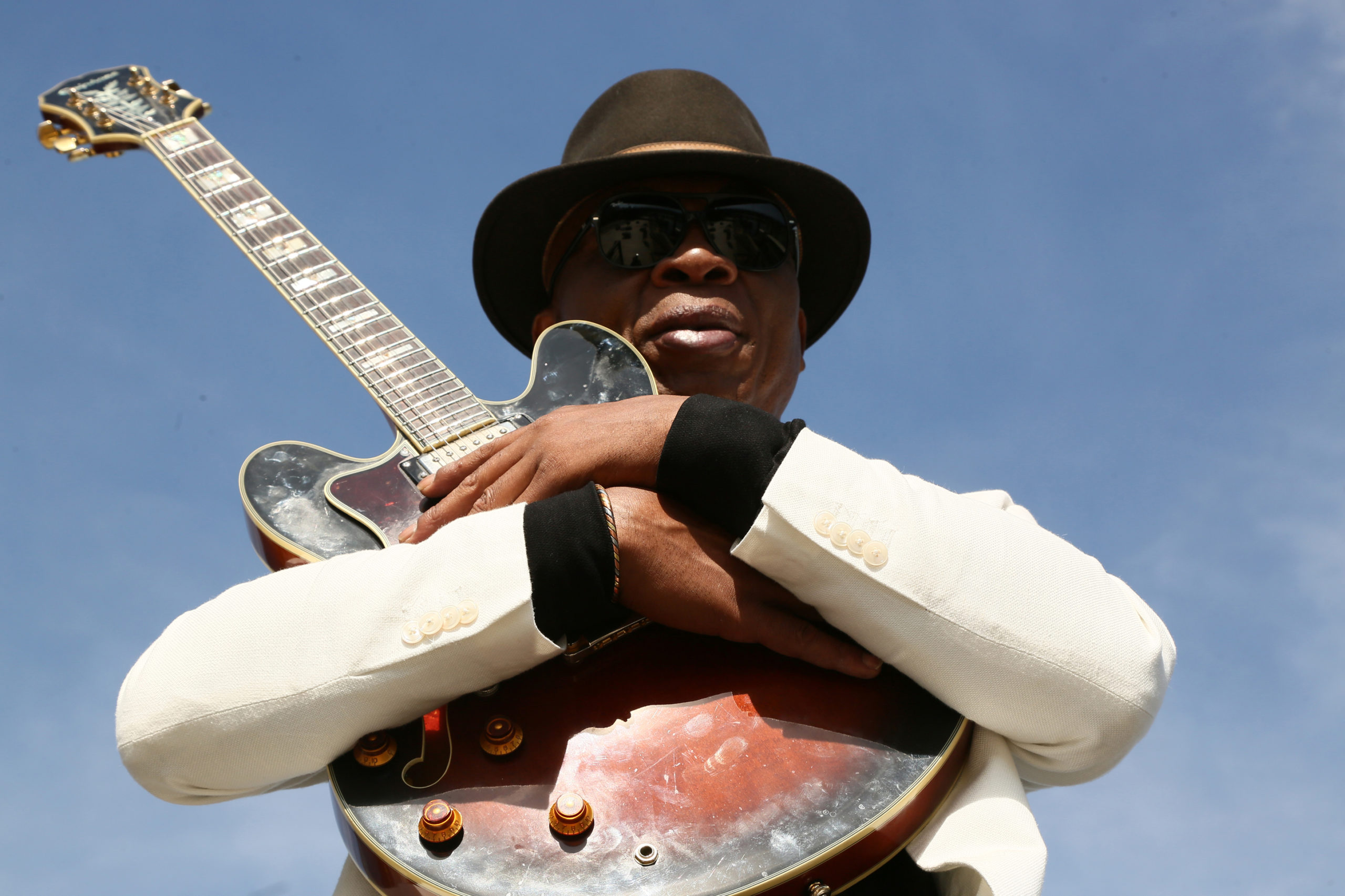 Discover the mesmerizing world of Jack Djeyim, renowned as Cameroon's finest left-handed guitarist. With his innovative approach to music, he has carved a unique path that resonates deeply within the hearts of music enthusiasts.
Jack Djeyim's skillful mastery of the guitar is unparalleled, and his left-handed technique adds an intriguing twist to his performances. He has managed to captivate audiences not just in Cameroon, but also on a global scale, leaving an indelible mark in the world of music.
Djeyim's musical journey is a testament to his dedication and passion for his craft. His music transcends borders, effortlessly blending genres to create a harmonious fusion that speaks to listeners from various walks of life. Whether he's playing intricate melodies or crafting powerful solos, Jack Djeyim's guitar work is a symphony of emotions that resonates deeply with his audience.
His innovative spirit extends beyond his musical prowess. Jack Djeyim's compositions often carry thoughtful messages that reflect the social and cultural dynamics of his homeland.
This unique blend of technical excellence and storytelling has garnered him a dedicated following and cemented his reputation as an influential figure in the music scene.
As you delve into the vibrant rhythms of Jack Djeyim's new album, « Come Down and See, » you'll experience not only his musical virtuosity but also his ability to transport you into a world where each note carries a piece of his soul.
It's an invitation to journey through his perspective, to feel the vibrations of his strings, and to be part of the musical legacy he continues to build.
Rediscover the captivating soundscapes reminiscent of legends
Rediscover the captivating soundscapes reminiscent of legends like Fela Kuti and Manu Dibango, and now, introducing Jack Djeyim, the reigning monarch of Afro Jazz, Jazz Fusion, and World Music.
Much like the iconic Fela Kuti and Manu Dibango, Jack Djeyim's music exudes a magnetic allure that draws listeners into a rich tapestry of cultural influences and sonic innovation.
« Come Down and See« ,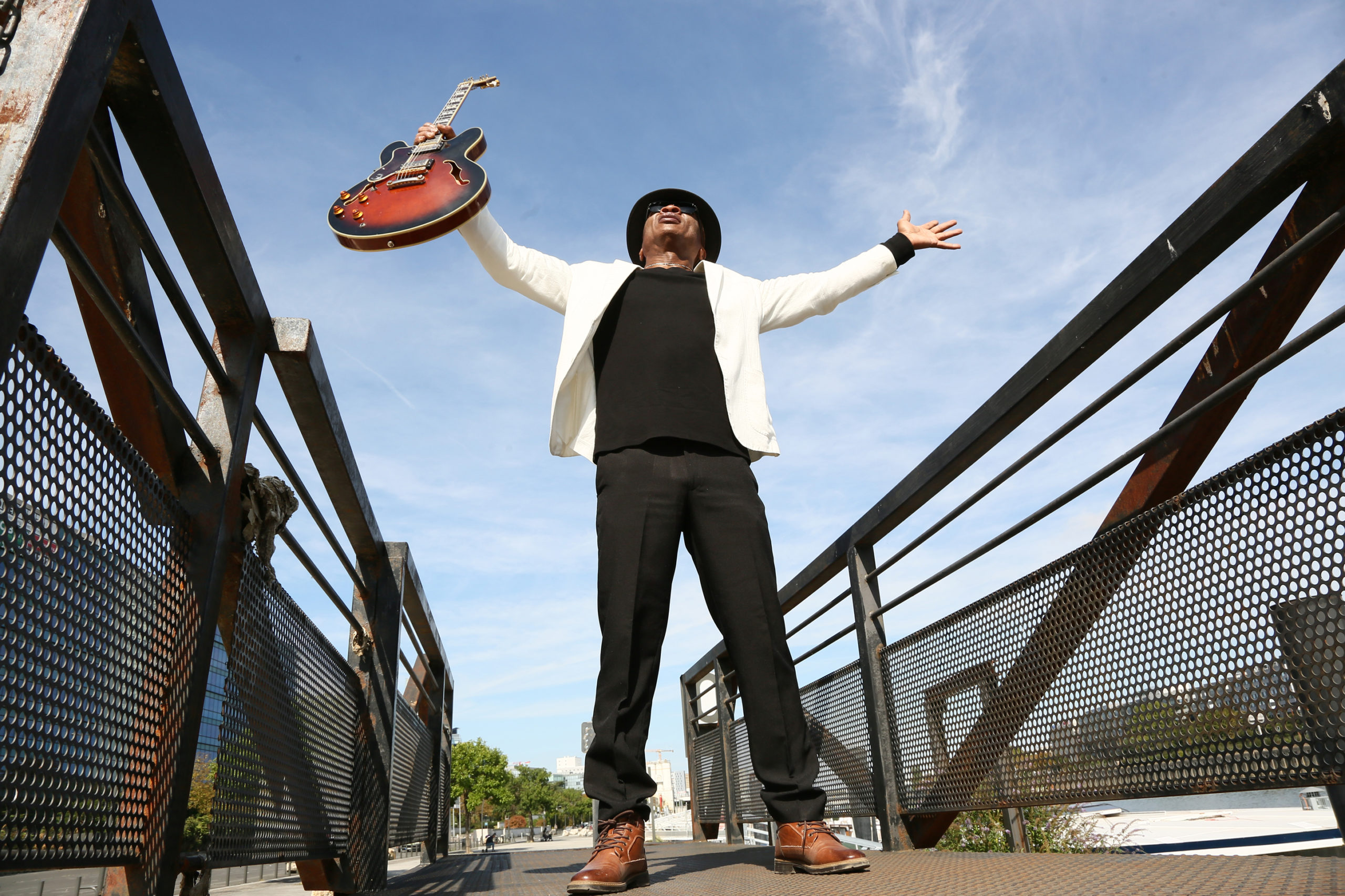 « Come Down and See, » the album, serves as both a contemplative call to engage with the pressing matters of our era and a heartfelt homage to the resilience of life and the human spirit.
Through dynamic rhythms and thought-provoking lyrics, Jack Djeyim masterfully crafts a musical tapestry that not only resonates with the soul but also ignites a flame of hope within.
This album acts as a sonic mirror, urging listeners to confront the significant challenges that define our time.
Djeyim's compositions encapsulate the essence of these issues, inviting introspection and inspiring conversations that matter.
Each track is a lyrical canvas, painting the complexities of our world with melodic strokes that provoke thought and encourage action.
Yet amidst the contemplation of weighty topics, « Come Down and See » is also a tribute to the sheer vitality of life and the unwavering strength inherent in humanity.
Djeyim's artistic vision skillfully melds melodies that celebrate existence, underlining the power of perseverance and the potential for positive transformation.
The driving rhythms that pulse through the album's veins, paired with lyrics that strike chords of emotion, create an ethereal synergy that touches the depths of the soul. In an era that can often feel tumultuous and uncertain, Djeyim's music acts as a beacon of light, illuminating a path of optimism and renewal.
With « Come Down and See, » Jack Djeyim achieves the remarkable feat of not only addressing the complexities of our world but also infusing his music with an aura of hope.
This album is an embodiment of the artist's ability to fuse introspection with inspiration, leaving an indelible mark on the hearts and minds of all who listen.
Afro Jazz, Jazz Fusion, and World Music, Jack Djeyim – Afro-centric rhythms, soulful melodies, and intricate jazz improvisations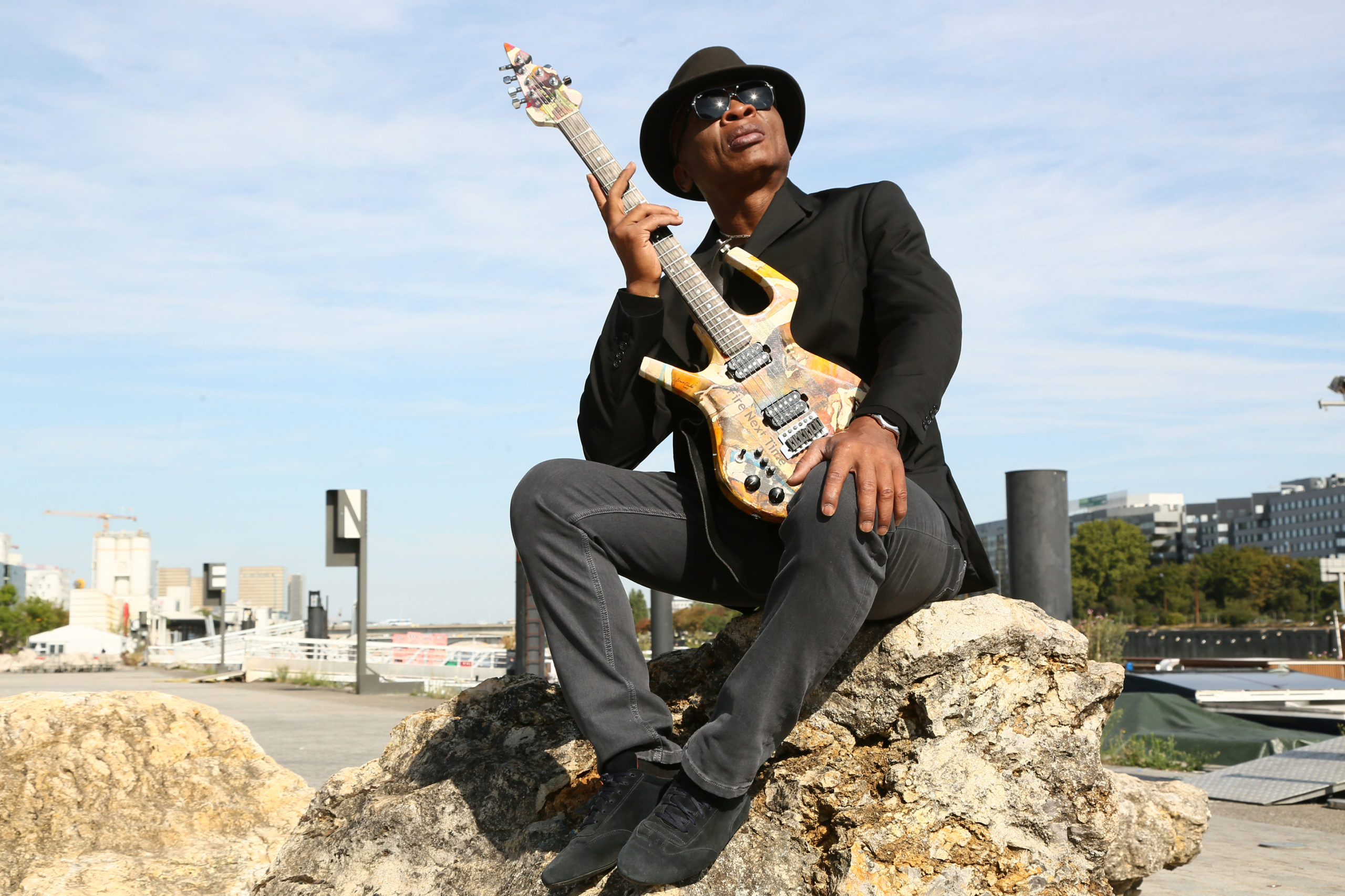 With a distinctive blend of Afro-centric rhythms, soulful melodies, and intricate jazz improvisations, Djeyim's artistry pays homage to the Afrobeat and World Music pioneers while carving a unique and contemporary path of his own.
The spirit of Fela Kuti's socially conscious compositions and Manu Dibango's genre-blurring explorations finds a modern embodiment in Jack Djeyim's sound. Through his expert manipulation of the guitar strings and his soul-stirring vocal delivery, Djeyim has masterfully fused the traditional with the avant-garde, creating compositions that are both homage and evolution.
As the torchbearer of Afro Jazz, Jazz Fusion, and World Music, Jack Djeyim's musical realm encapsulates a vibrant fusion of cultures, showcasing the interconnectedness of our global musical heritage. His compositions resonate with a sense of universality, inviting listeners from all corners of the world to embrace the magic of rhythmic diversity.
In the lineage of greatness paved by Fela Kuti and Manu Dibango, Jack Djeyim stands tall, shaping the future while paying tribute to the past.
King of Afro Jazz – JACK DJEYIM-GUITARIST, AUTHOR, COMPOSER, PERFORMER AND ARRANGER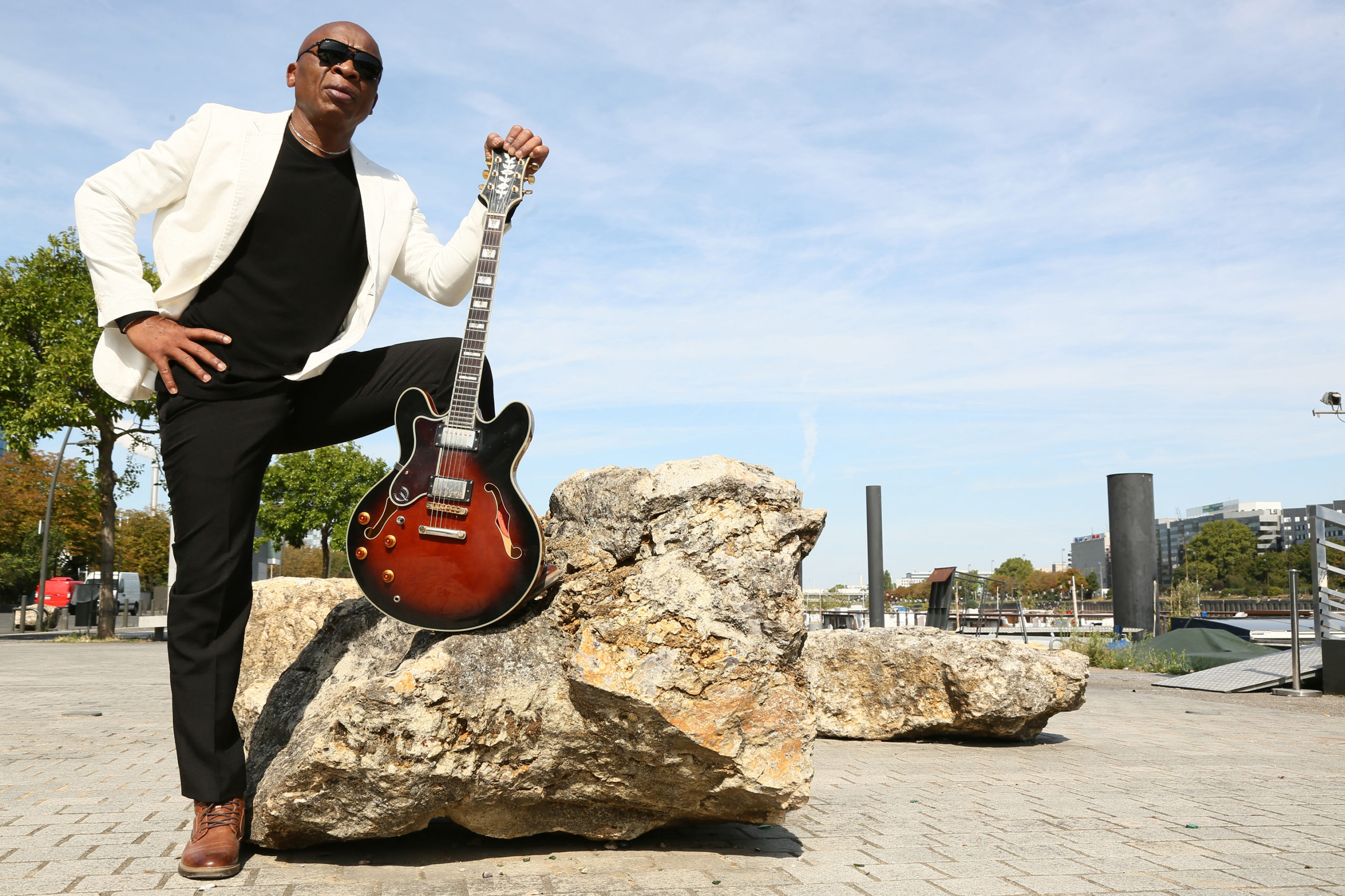 His music is a bridge between eras, cultures, and emotions, and his reign as the King of Afro Jazz continues to enrich the tapestry of world music with every note he plays and every melody he weaves.
ALBUM  »COME DOWN AND SEE 2023 »
COME DOWN AND SEE/ song composed by Jack Djeyim
Jack Djeyim : guitar singer
Toumba Minka : bass guitar
Marvel Cedric : drums
Jean Philippe Rykiel : keyboard sections
Myriam Betti, Jack Djeyim : backing vocals
Linley Marthe : bass guitar
JACK DJEYIM-GUITARIST, AUTHOR, COMPOSER, PERFORMER AND ARRANGER- Streaming and Listening Platform-Jack DJEYIM New Album-Come Down and See – Spotify https://open.spotify.com/artist/53IO1Z8AYlWe9NjeL7ubed
Mah Yok Lanou by Jack DJEYIM extract of the New Album release 'Come Down & See' – Download Now
STREAMING AND LISTENING PLATFORM-JACK DJEYIM NEW ALBUM-COME DOWN AND SEE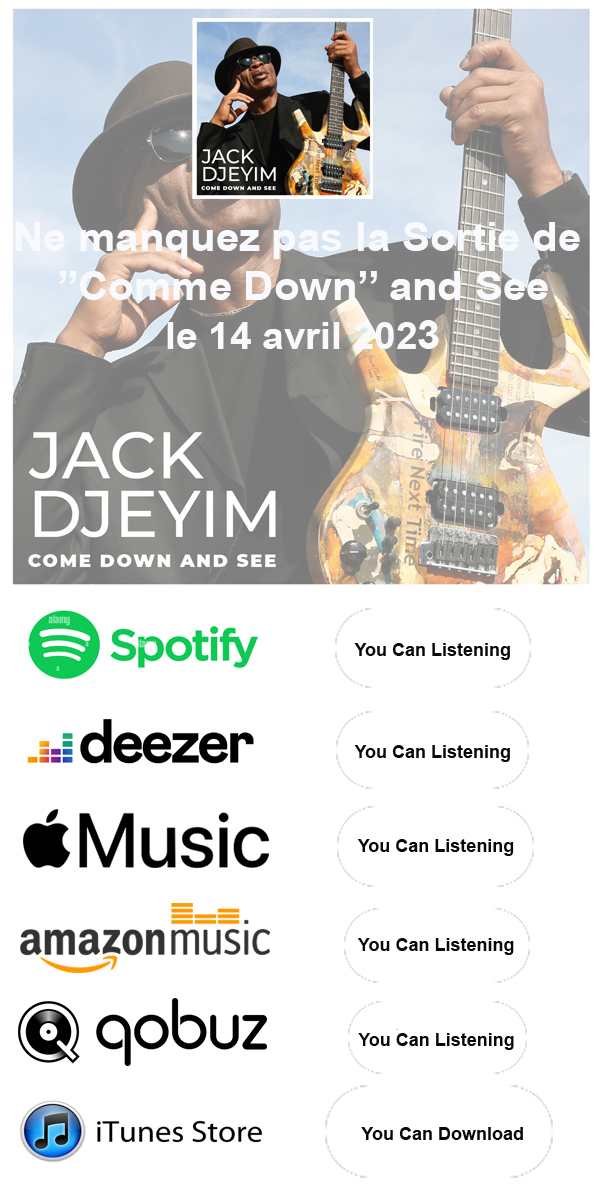 Order the CD now on the Market place Fnac and Cultura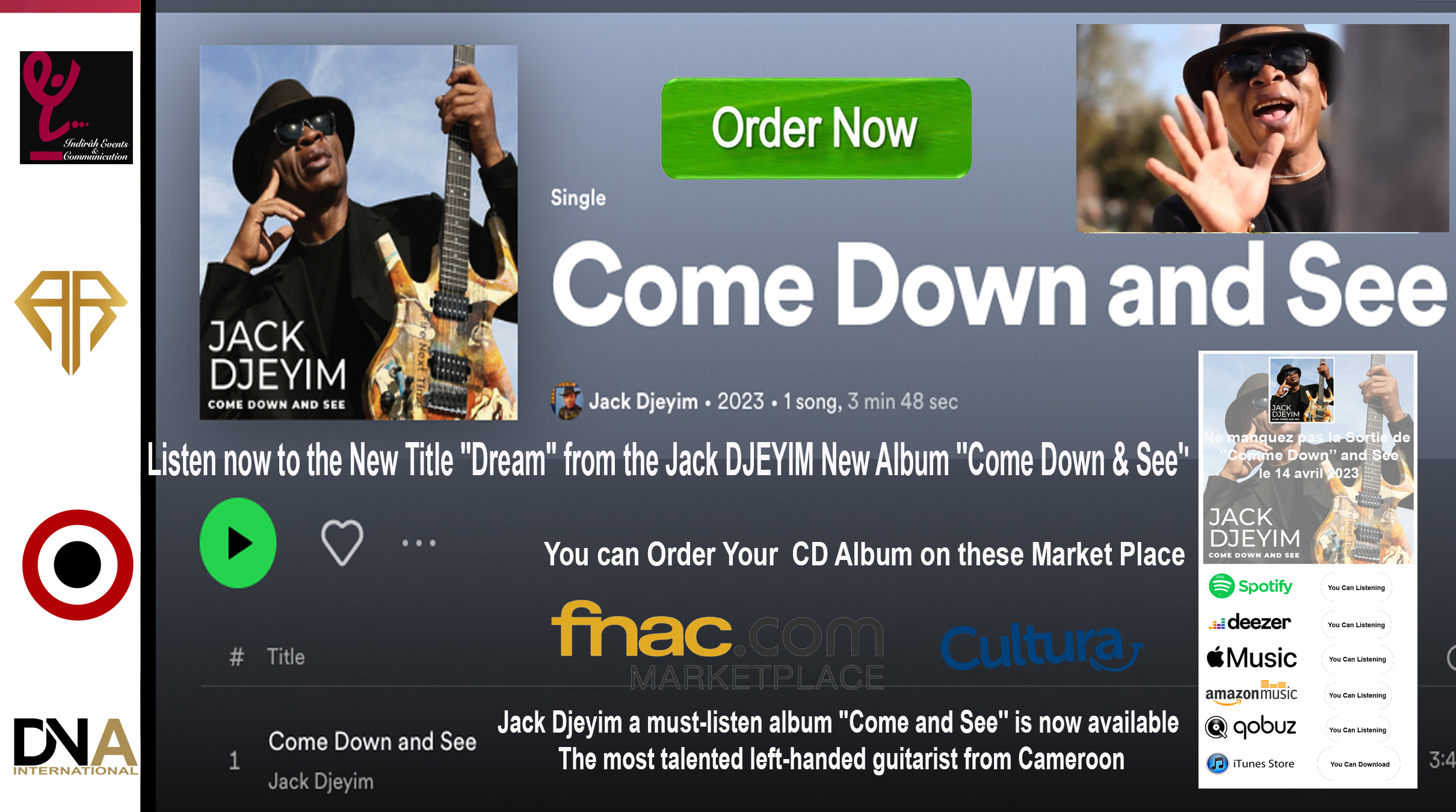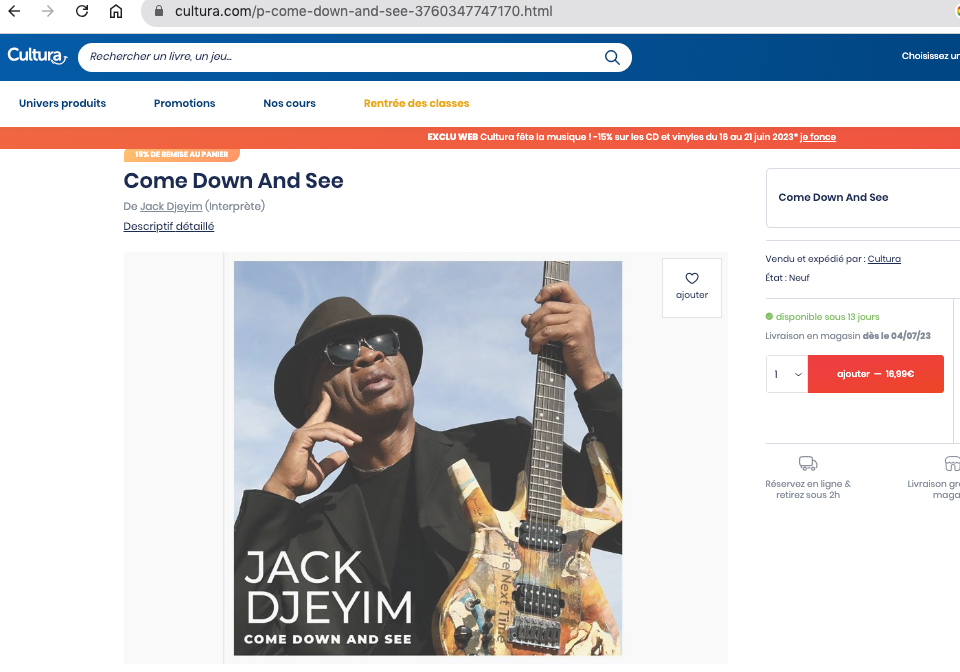 TV AND MEDIA APPEARANCES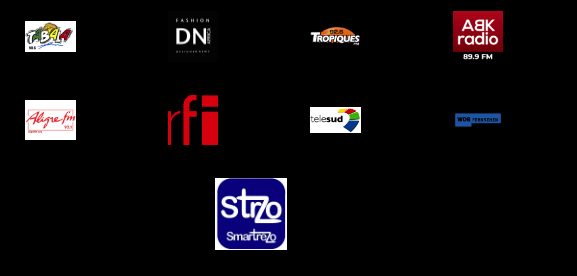 You can download all the Music of the Author by his website:
Website:https://jackdjeyim.com/
Email: info@jackdjeyim.com
MUSIC DISTRIBUTION, INOUIE DISTRIBUTION: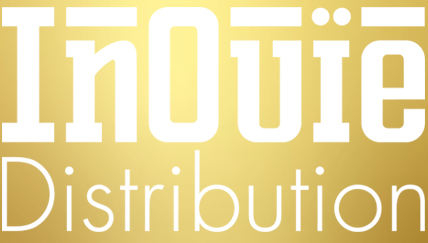 Inouie distribution offer independent artists and labels our physical and digital distribution services, manufacturing, promotion, and much more.
PATSHOW OFFICIEL
Patrick Lachaud – Coordinateur d'evenement – Animateur Radio – Presentateur TV, à Kappa – Jet tour – Costa croisières – Euro RSCG – Mairie de Paris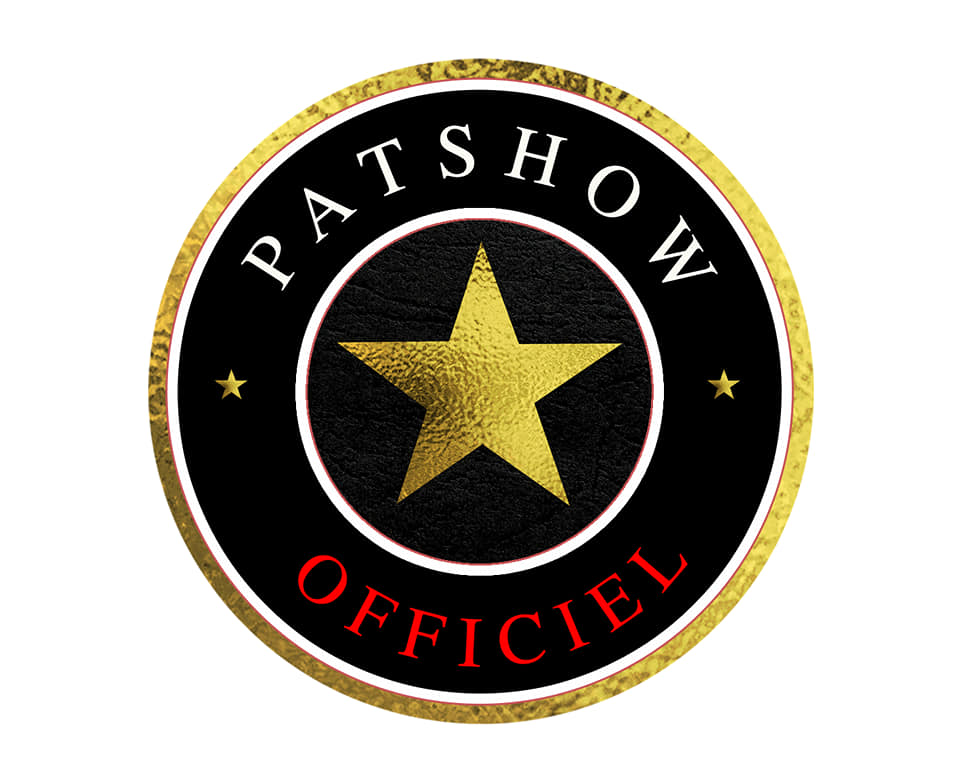 INDIRÂH EVENTS & COMMUNICATION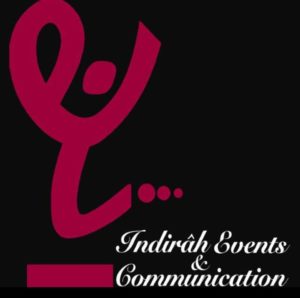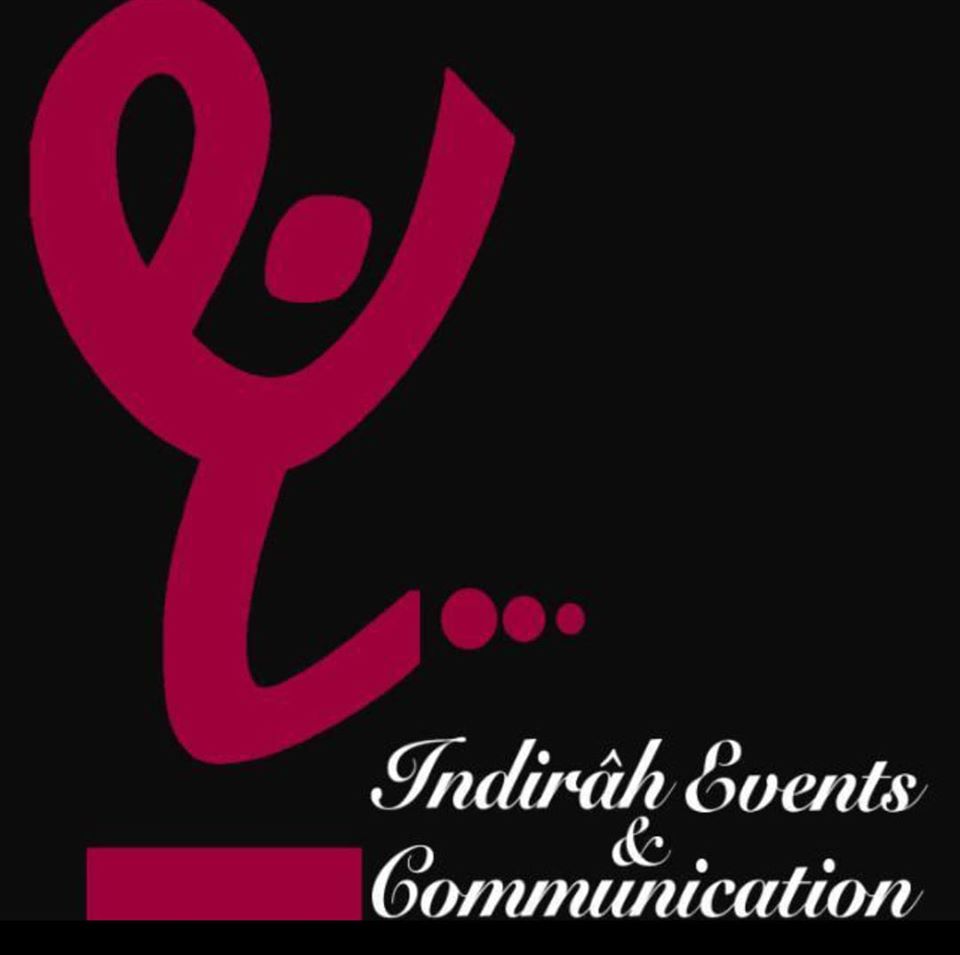 BY INDIRA YANNI DOMINGO
STUDIO 24 – 50 BRANCHES NATIONWIDE & 30 HEADQUARTERS
With over 50 branches nationwide. In this video, I will opportune to visit studio 30 headquarters in Lagos Nigeria. I toured the building and got insights on their business model.
Studio24 Nigeria Contact
 47 Allen Avenue, Ikeja Lagos, Nigeria
 hello@studio24nigeria.org


ACHAT D'OR – BIJOUTERIE RIAN – BUYING GOLD – RIAN JEWELRY
THE BEST PLACE TO SELL YOUR GOLD AT THE BEST PRICE IN PARIS, ENGLISH CUSTOMERS ARE WELCOME.
ACHAT D'OR – BIJOUTERIE RIAN – BUYING GOLD – RIAN JEWELRY
Location : Rian Jewelry Purchase Gold Paris
5 Rue de Chabrol – 75010 Paris France
Mobile: +33 7 81 71 00 19
Call:       +33 9 80 90 60 69
Métro : Gare du Nord – Line 2 – Line 4 – Main Line Train – RER B to Charles de Gaulle Airpot , RER D et RER E, TER Transilien Line H et line K and also the Bus 38, 39, 42, 43, 46, 48, 65, 302 et 350.
CONTACT :
Facebook: https://www.facebook.com/rian.mytho
Instagram: @achat_or_diamond
MEDIA PARTNER:
Editorial: DNA – International
Photographer: Dan NGUYEN
Media : DN-A INTERNATIONAL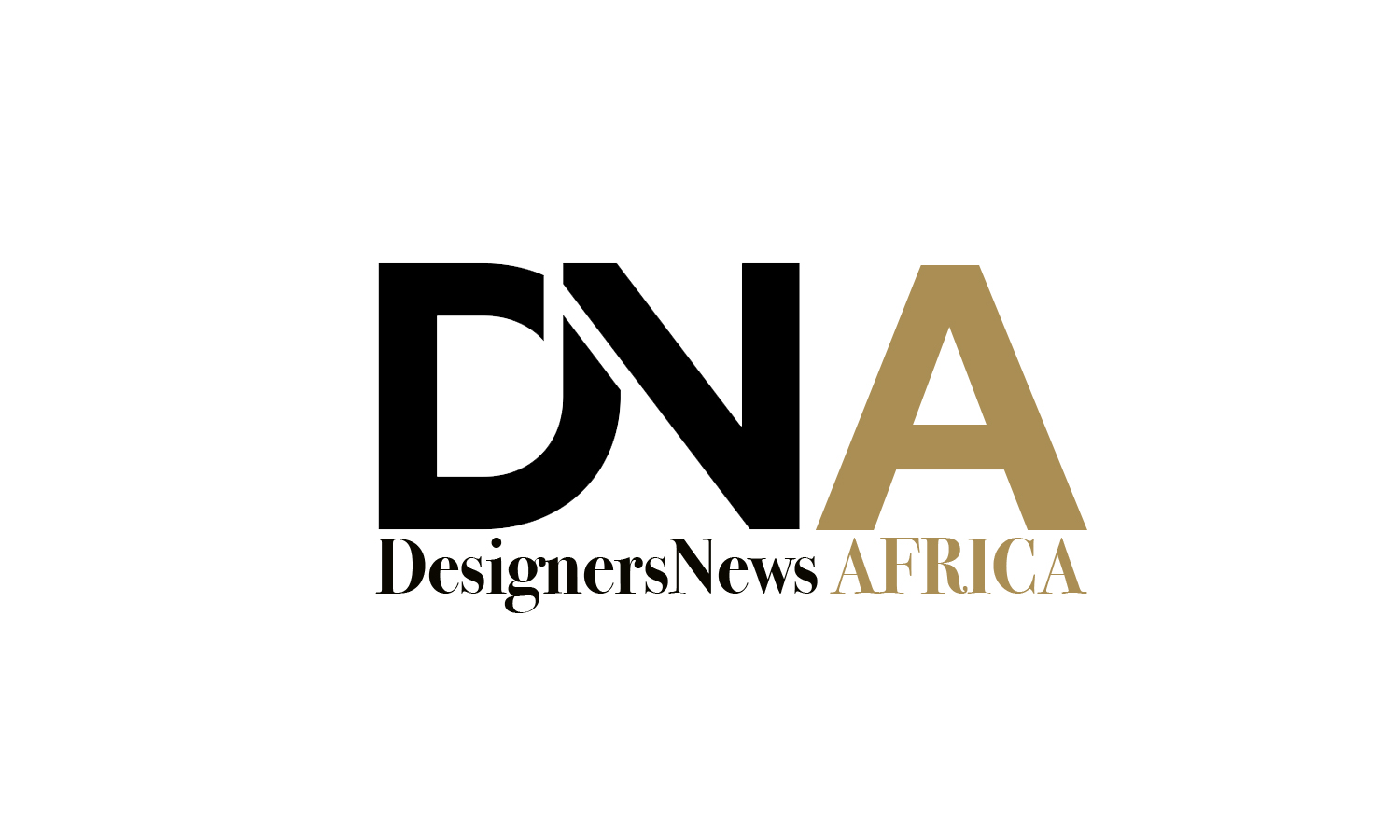 LINKS TO OUR ONLINE MAGAZINES :
Media : DN-AFRICA.COM
Mah Yok Lanou by Jack DJEYIM extract of the New Album release 'Come Down & See'