'JASSIKO' BY JACK DJEYIM EXTRACT OF THE NEW ALBUM RELEASE 'COME DOWN & SEE' – DOWNLOAD NOW
DISTRIBUTION BY INOUÏE DISTRIBUTION
Come Down and See » is distributed by Inouïe Distribution
The Magic Left-Handed Man is back ! A Sound, a Style, a Language
Release date of the single  »Come Down and see » : April 14, 2023
Official release date of the album  »Come Down and see » : 02/06/2023
'Submerge into the Enchanting Rhythms and Melodies of Jack Djeyim's Newest Album, 'Come Down and See.'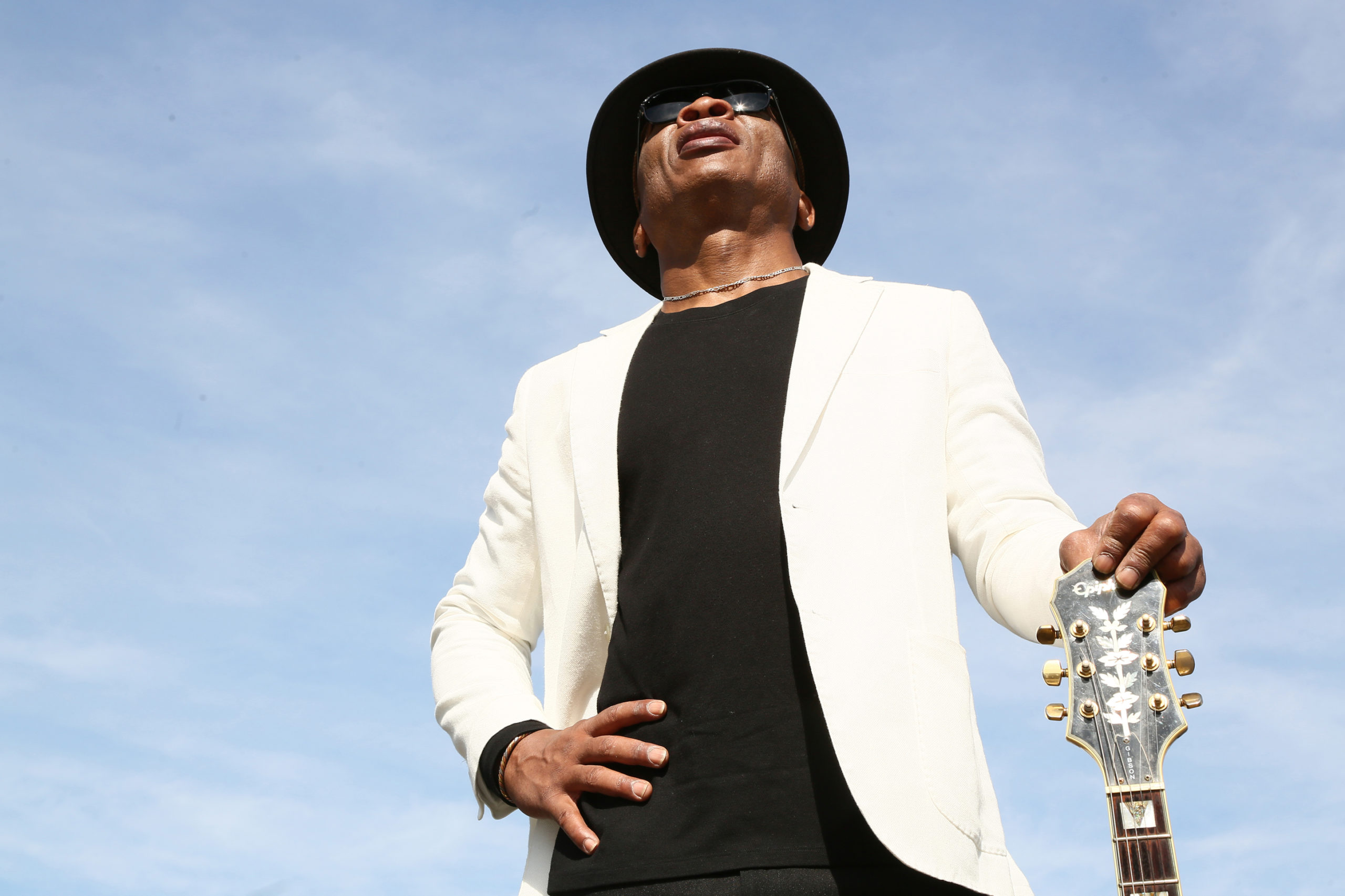 REDISCOVER THE CAPTIVATING SOUNDSCAPES REMINISCENT OF LEGENDS
Jack Djeyim, from West Cameroon, stands out as one of the most talented guitarists of his generation. This left-handed Cameroonian guitarist revives the essence of traditional African instruments, creating a unique musical experience.
His musical journey is rooted in the traditional rhythms his father imbued during his childhood in the mountains of West Cameroon and in New-Bell, a district of Douala. In 1977, his professional career took off at the Club de la Payotte in Bafoussam, alongside the group Sapho Brothers.
The group soon turned to Nigeria to pursue its musical development. Jack Djeyim, thanks to his unwavering dedication, makes the most of his guitar, drawing inspiration from English-speaking Nigerian musical influences such as Elton John, Cat Stevens, Bob Marley, Commodores and Kool and the Gang, who permeate his repertoire. English is also gradually making its way into his repertoire.
REDISCOVER THE CAPTIVATING SOUNDSCAPES REMINISCENT OF LEGENDS