Jack DJEYIM, best Left Hand Magic Guitarist and the Soul of Makossa, an Exclusive Interview with Manu Dibango, nicknamed Papa Groove
Date: May 20 2023
Location: Studio AFRICA N°1 – Paris
Manu Dibango, King of Makusa
Manu Dibango, nicknamed Papa Groove, was a Cameroonian world jazz saxophonist and singer born on December 12, 1933 in Douala and died on March 24, 2020 in Melun.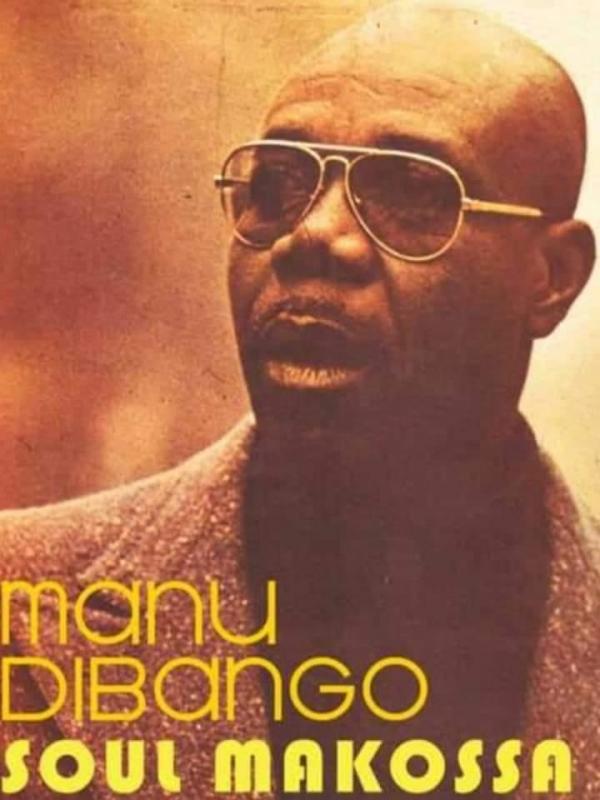 MANU DIBANGO Saxophonist
MANU DIBANGO Saxophonist Manu Dibango passed away on March 24, 2020 from covid 19. He was a tireless traveler in his travels around the world.
His music give to see and to hear, at the same time as the course of the man, the powerful groove kneaded of Africa, but also of the cultures of the world of this outstanding musician.
JACK DJEYIM, MANU DIBANGO AND FELA KUTI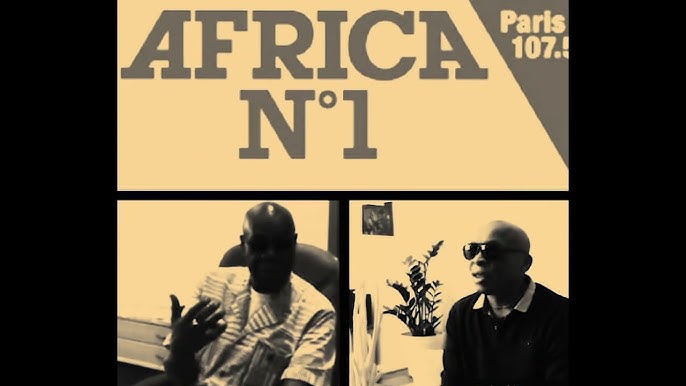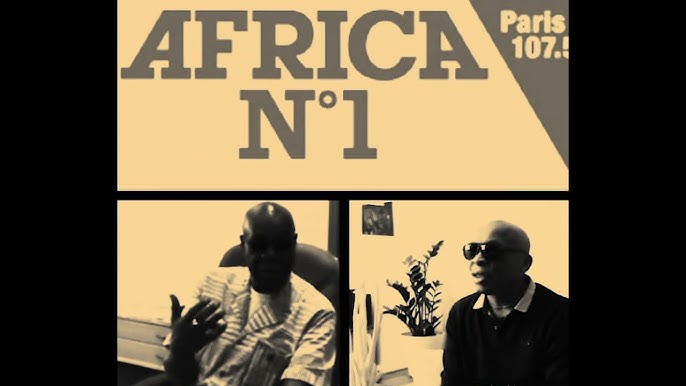 In 1984, Jack Djeyim left for Spain and Madrid where he stayed for six months before moving to Paris to start a solo career.
It is in the French capital that he will rub shoulders with Manu Dibango. Jack participated in the recording of the album « Soul Makossa » « Mboa' Su – Kamer Feelin » (2000) of this « monument » of Cameroonian music and author of the famous. « My best experience as a musician is the meeting with Manu Dibango in Paris and also my great African tour in 1983, for the first release from prison of Fela Anikulapo Kuti in Nigeria », says in substance the left guitarist
AFRICA Nᵒ 1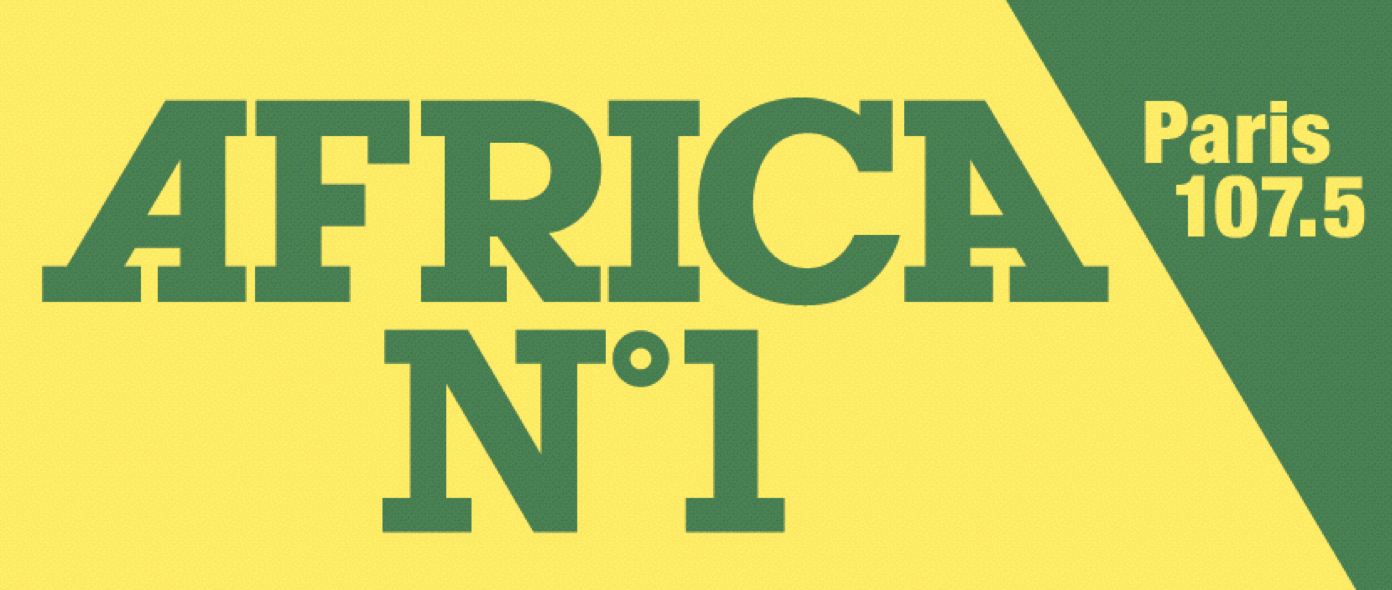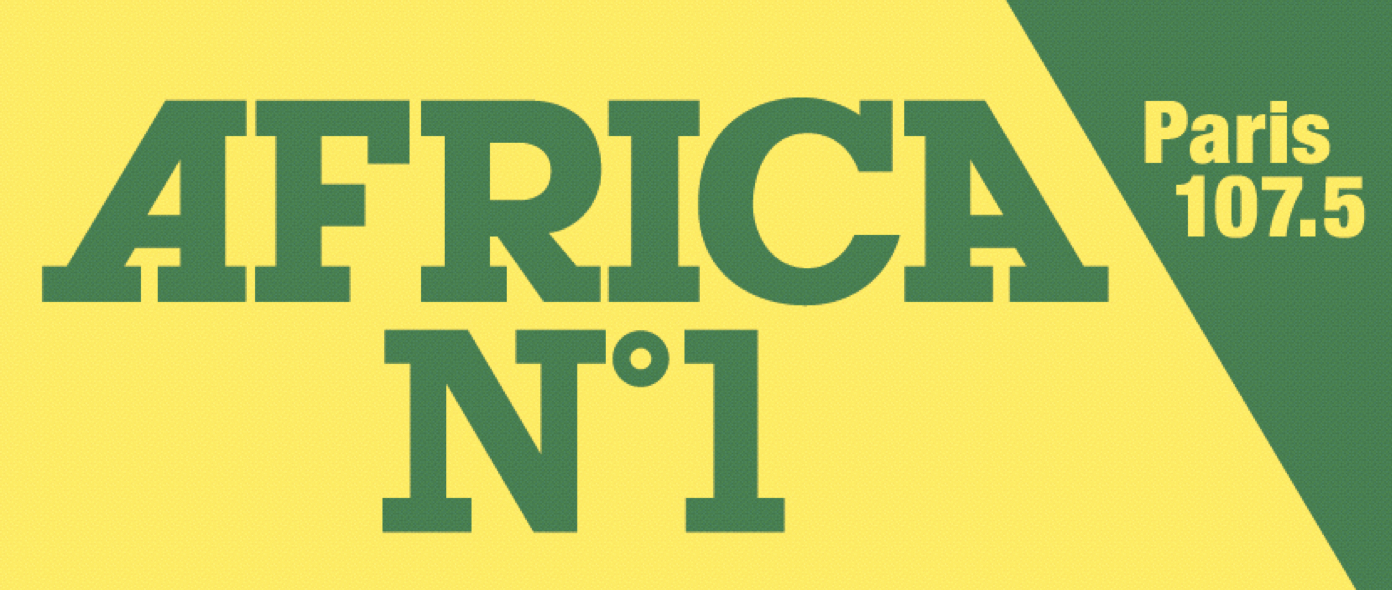 Africa Radio, formerly Africa nᵒ 1, is a Franco-African radio station created in Gabon in 1981. Born with French and Gabonese funds, the radio station soon split into two almost independent structures, Africa nᵒ 1.
JACK DJEYIM IS AN ARTIST MUSICIAN, HE MAKE AFRO JAZZ , WORLD MUSIC, IN HIS SONGS , HE DELIVER A MESSAGE OF UNIVERSAL LOVE
The album « Come Down and See » is a call to reflect on the major issues of our time, but it's also a tribute to life and the strength of humanity. With driving rhythms and profound lyrics, Jack Djeyim succeeds in creating music that touches the soul and gives hope.
DOWNLOAD PLATFORM – JACK DJEYIM – COME DOWN AND SEE 2023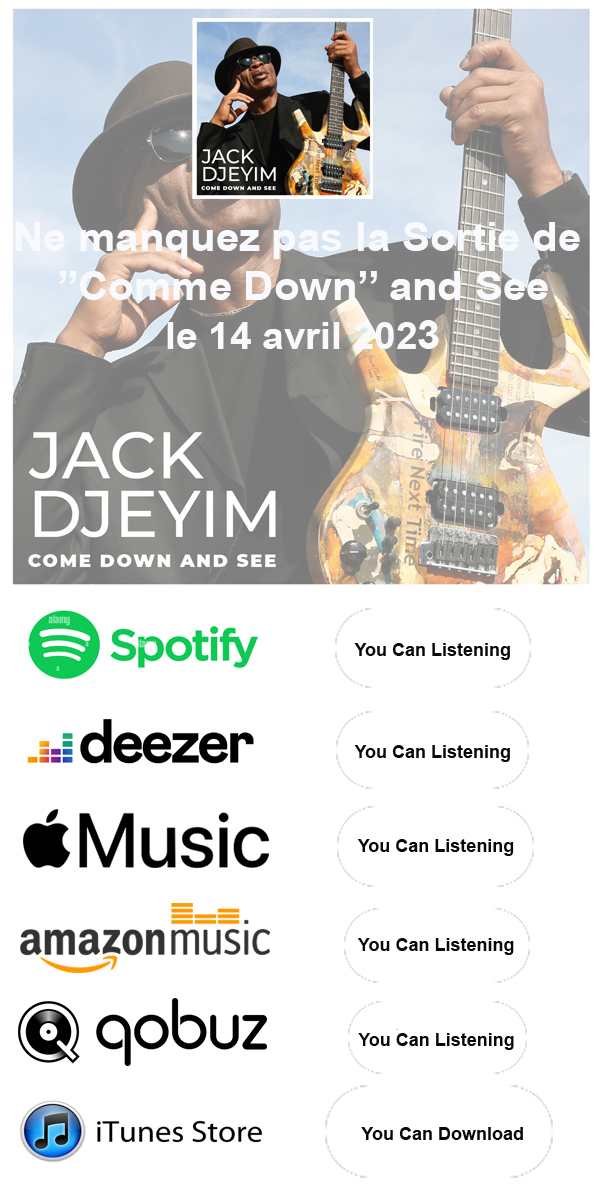 READ MORE :
JACK DJEYIM  »Come Down and See » New album – Ready to be Order and Disposal on Streaming Platform & Department Store
JACK DJEYIM
GUITARIST, AUTHOR, COMPOSER,
PERFORMER AND ARRANGER
Jack Djeyim is a talented and passionate musician who was introduced to the traditional rhythms of African music at an early age by his father.
He began his professional career in Africa before continuing his rise in Nigeria, where he was influenced by the country's English-speaking music.
TV AND MEDIA APPEARANCES – JACK DJEYIM – NEW ALBUM 'COME DOWN AND SEE'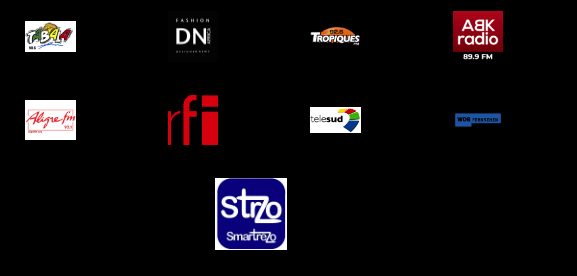 INTERVIEW / OFFICIAL PATSHOW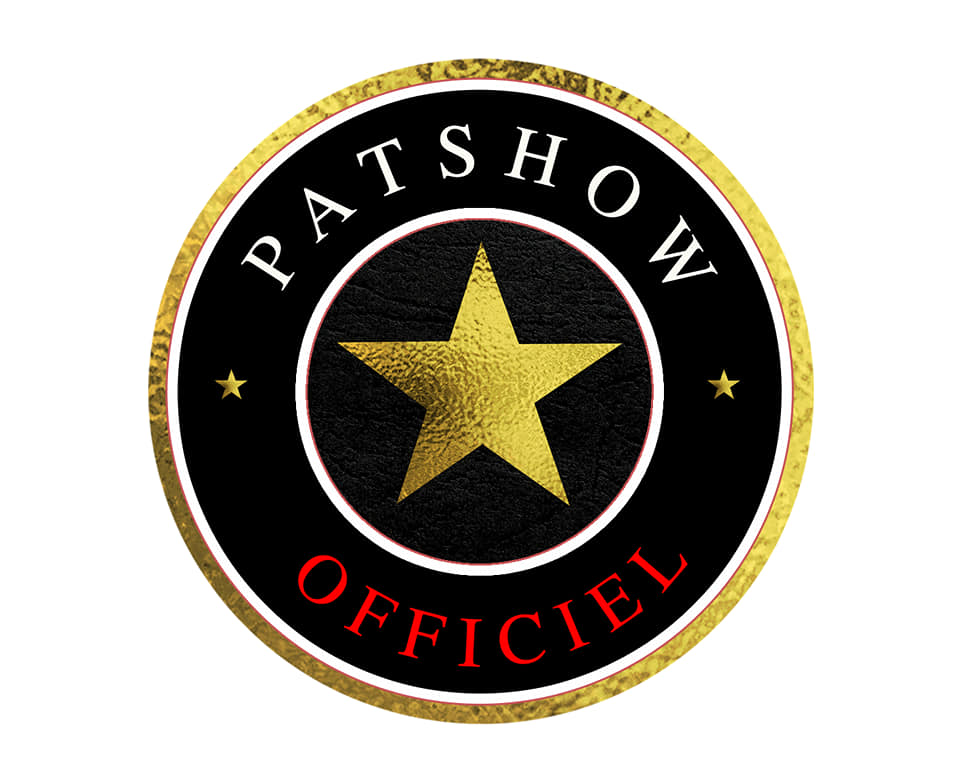 Release of Jack Djeyim's latest album  » COME DOWN AND SEE  » on 02/06/2023
And yes  » the Magic Lefty is back !
A Sound, a Style, a Language
Photographer : Nguyen Anh Tuan Daniel
INDIRÂH EVENTS & COMMUNICATION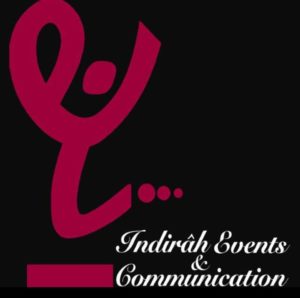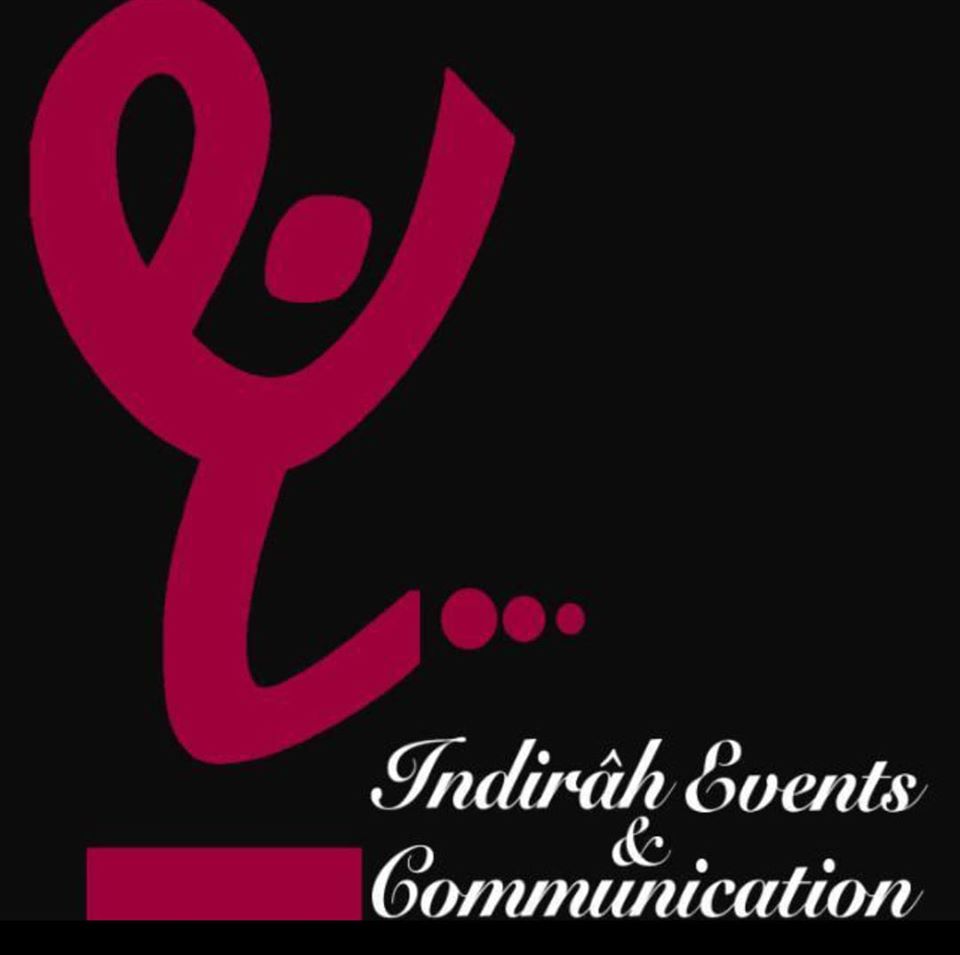 BY INDIRA YANNI DOMINGO
MEDIA PARTNER:
Editorial: DNA – International
Photographer: Dan NGUYEN
Media : DN-A INTERNATIONAL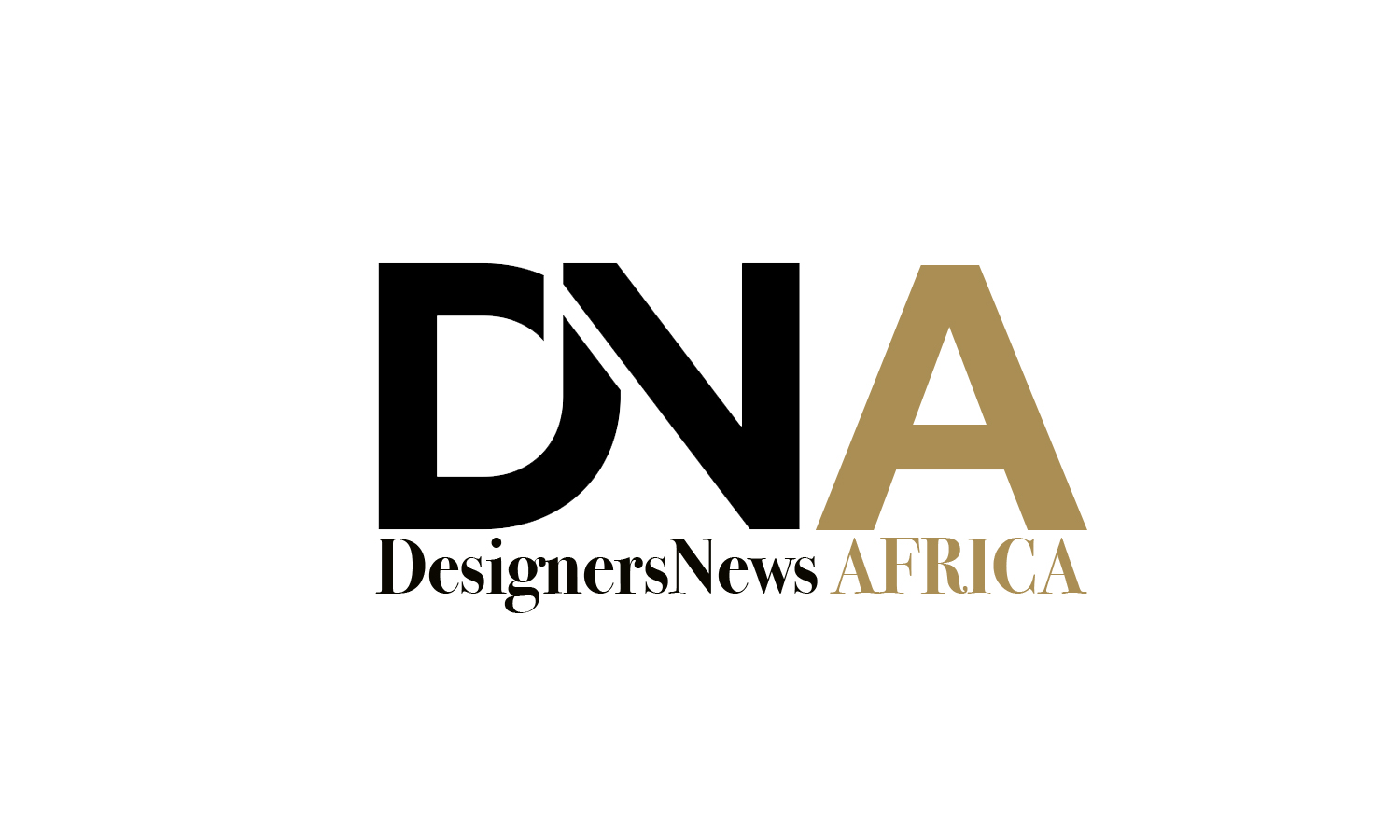 Media : DN-AFRICA.COM
LINKS TO OUR ONLINE MAGAZINES :
Media : DN-AFRICA.COM
Youtube
DN AFRICA FASHION VIDEOS
@dnafricafashionvideos
Youtube : https://www.youtube.com/channel/UC4fMc8BKf-8AOksnE-oO26A
Facebook
https://www.facebook.com/DnAfricaDesignerNews/
Instagram:
Dn-Africa Official
Magazine
https://www.instagram.com/dnafricacom/
Twitter
DN AFRICA FASHION VIDEOS
@DnaInternat
Linkedin
linkedin.com/in/daniel-nguyen-anh-tuan-aa78855b