HOME Of Fashion Week Paris presents MICHAEL CINCO RTW SS24  & Miss Universe 2022 – Miss R'Bonney Gabriel – PFW SS24
Date: October 29 2023
Schedule : 7:30 pm
Venue : The Westin Vendôme Paris – France
PARIS – WestIn VENDÔME Paris 3 rue de Castiglione Paris – France
HOME of Fashion Week presents to you Michael Cinco Solo Show
« Home » encapsulates Chona Bacaoco's fashion vision, a vision that resonates with the emotions of anyone, evoking a sense of warmth and familiarity, akin to the feeling of « coming home. »
Much like a home's essence being a family, HOME aspires to unite both emerging and established designers, amalgamating a diverse pool of raw talents into one extensive global fashion family.
In this fashion space, emphasis is placed on core values of Diversity and Inclusion, Integrity, Equality, Kindness, Respect, and Compassion.
HOME endeavors to cultivate a culture of collaboration within the fashion industry, a paradigm shift in an inherently competitive realm.
This particular HOME is anchored in unity, rather than division, with the intention of not disheartening, but rather, inspiring.
HOME stands as an independent event organizer.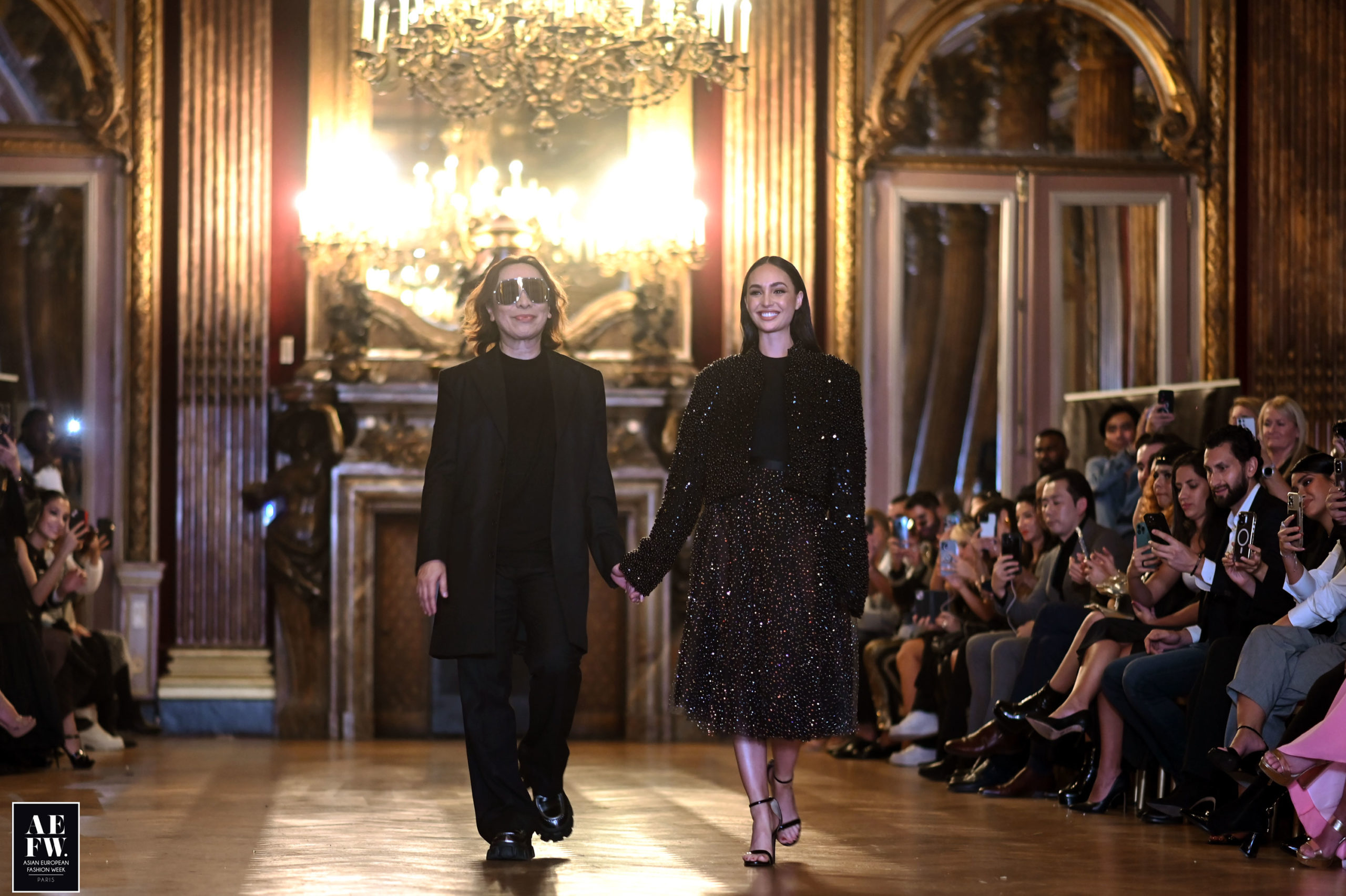 On September 29, 2023, the accomplished Filipino designer Michael Cinco, based in Dubai, unveiled his latest collection at the prestigious Paris Fashion Week.
The high-profile event, exclusively for VIP members, took place at The Westin Paris – Vendome.
During this exquisite showcase, the designer presented his much-anticipated womenswear ready-to-wear spring-summer 2024 collection.
Michael Cinco showcased his latest collection at the Paris Fashion Week on September 29, 2023 . The event was held at The Westin Paris – Vendome and was exclusively for VIP members .
The collection was presented during the women's ready-to-wear spring summer 2024 show .
The event showcased a display of the most recent collection of Michael Cinco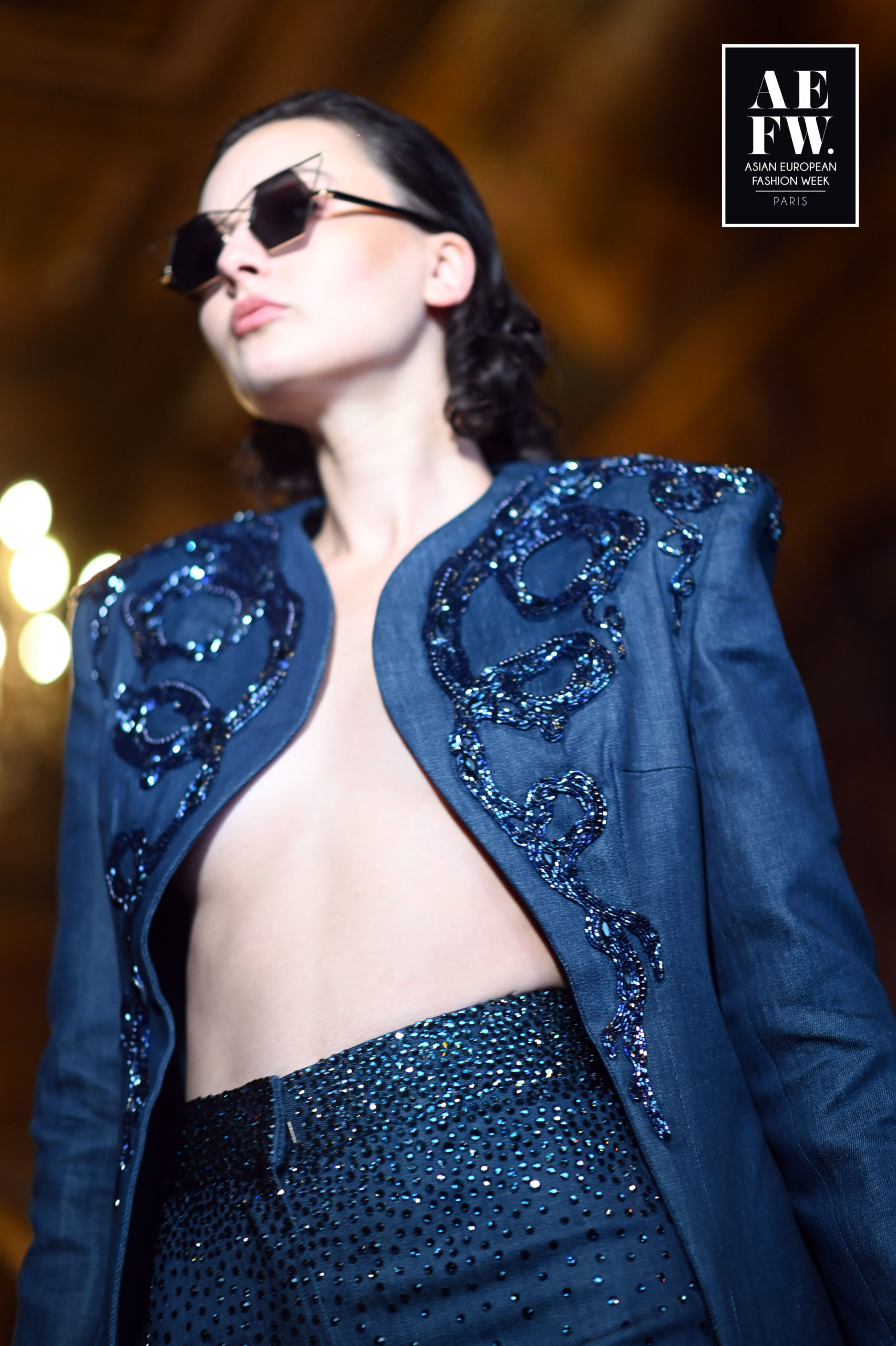 Michael CINCO get his inspiration of the capital of the fashion. Paris has, for an extended period, held the prestigious title of the global fashion capital, celebrated for its renown as the epicenter of artistic excellence and elegance.
Over the years, it has been the residence of numerous illustrious designers and renowned fashion houses, counting among its prestigious residents Chanel, Dior, and Yves Saint Laurent.
Michael Cinco a renowned International Designer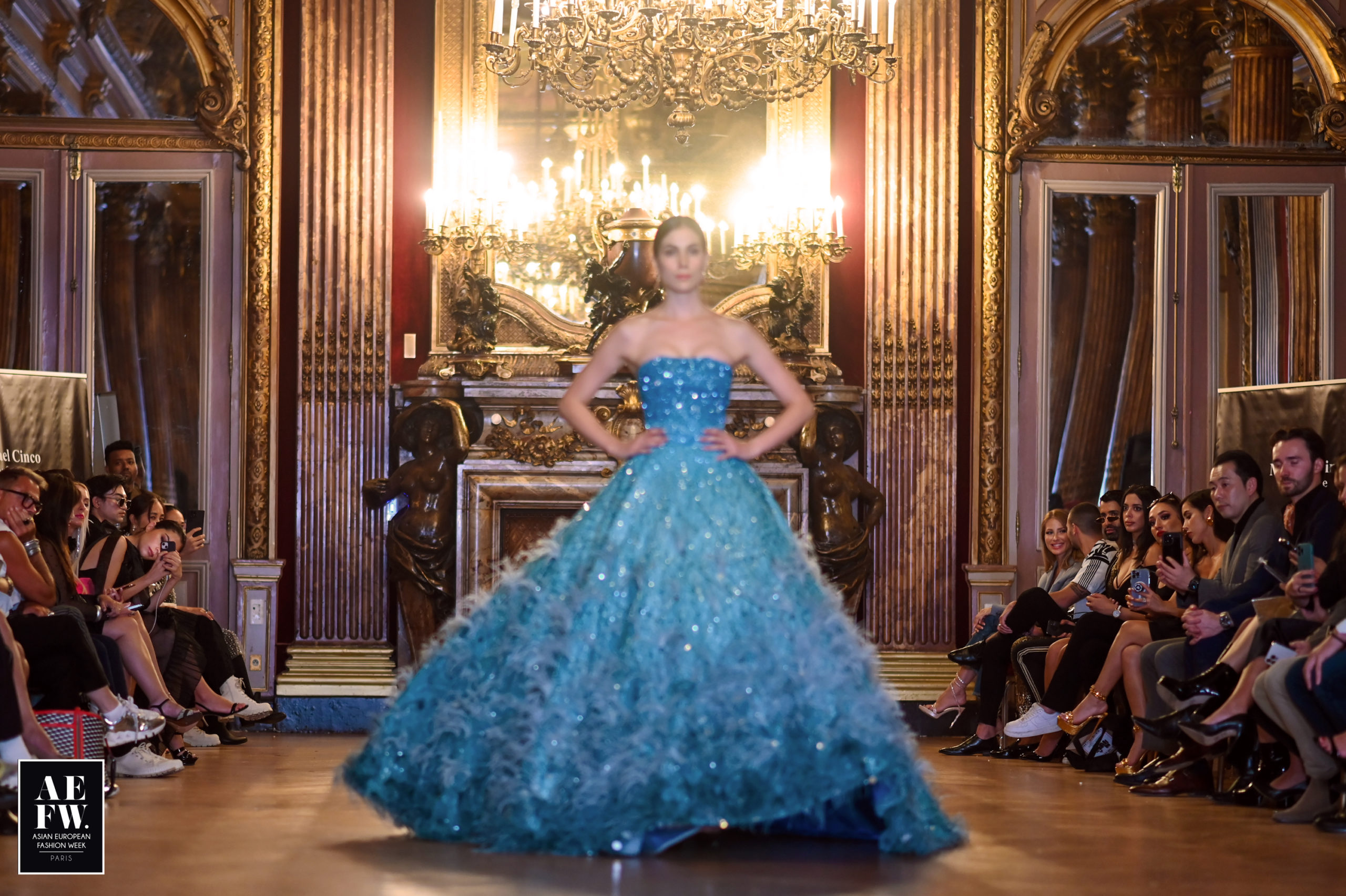 Michael Cinco is renowned for his stunning couture gowns and has garnered acclaim for his exceptional creativity and impeccable craftsmanship.
He has a history of leaving a lasting impression at global fashion events, having previously wowed audiences at the Paris Haute Couture Fashion Week in 2016, where his Couture Calado collection earned a well-deserved standing ovation.
Based in Dubai, Michael Cinco has unveiled his ready-to-wear collection at The Westin Paris Vendôme.
This captivating collection drew inspiration from the enchanting city of Paris itself.
The Presence of Miss Universe 2022 – R'Bonney Gabriel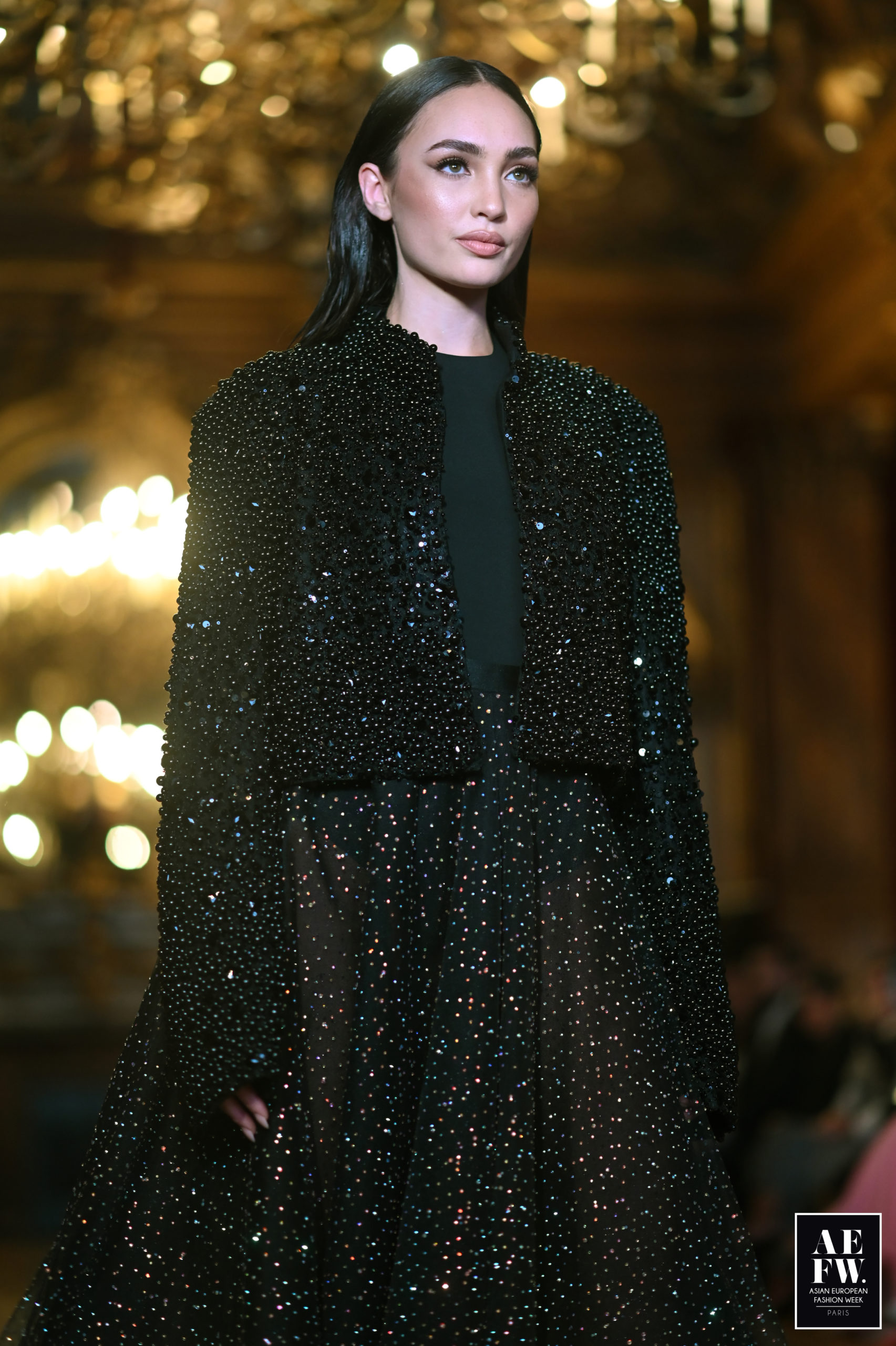 R'Bonney Gabriel, hailing from the United States, clinched the coveted title of Miss Universe 2022.
In addition to her impressive pageant achievements, she is a talented stylist and fashion designer, celebrated for her environmentally-conscious designs.
R'Bonney has made it her mission to share her passion for eco-friendly fashion with students all over the country.
Her crowning moment took place on January 14, 2023, during the 71st annual Miss Universe competition, which unfolded in the vibrant city of New Orleans, Louisiana.
In a further testament to her global recognition, R'Bonney Gabriel has been announced as a special guest for the upcoming Miss Universe Philippines 2023 event, where she will grace the occasion with her presence.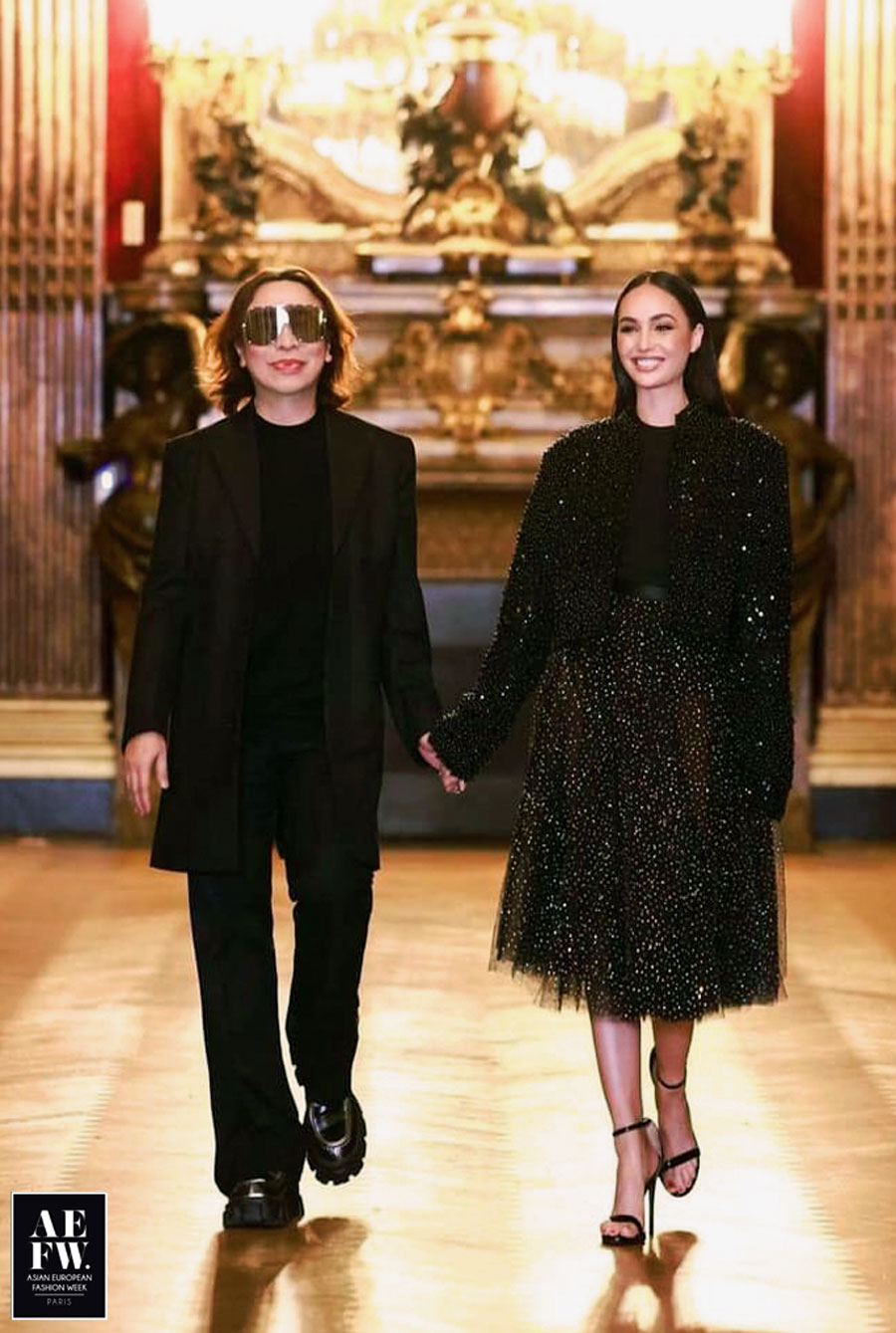 MICHAEL CINCO RTW SS24 Collection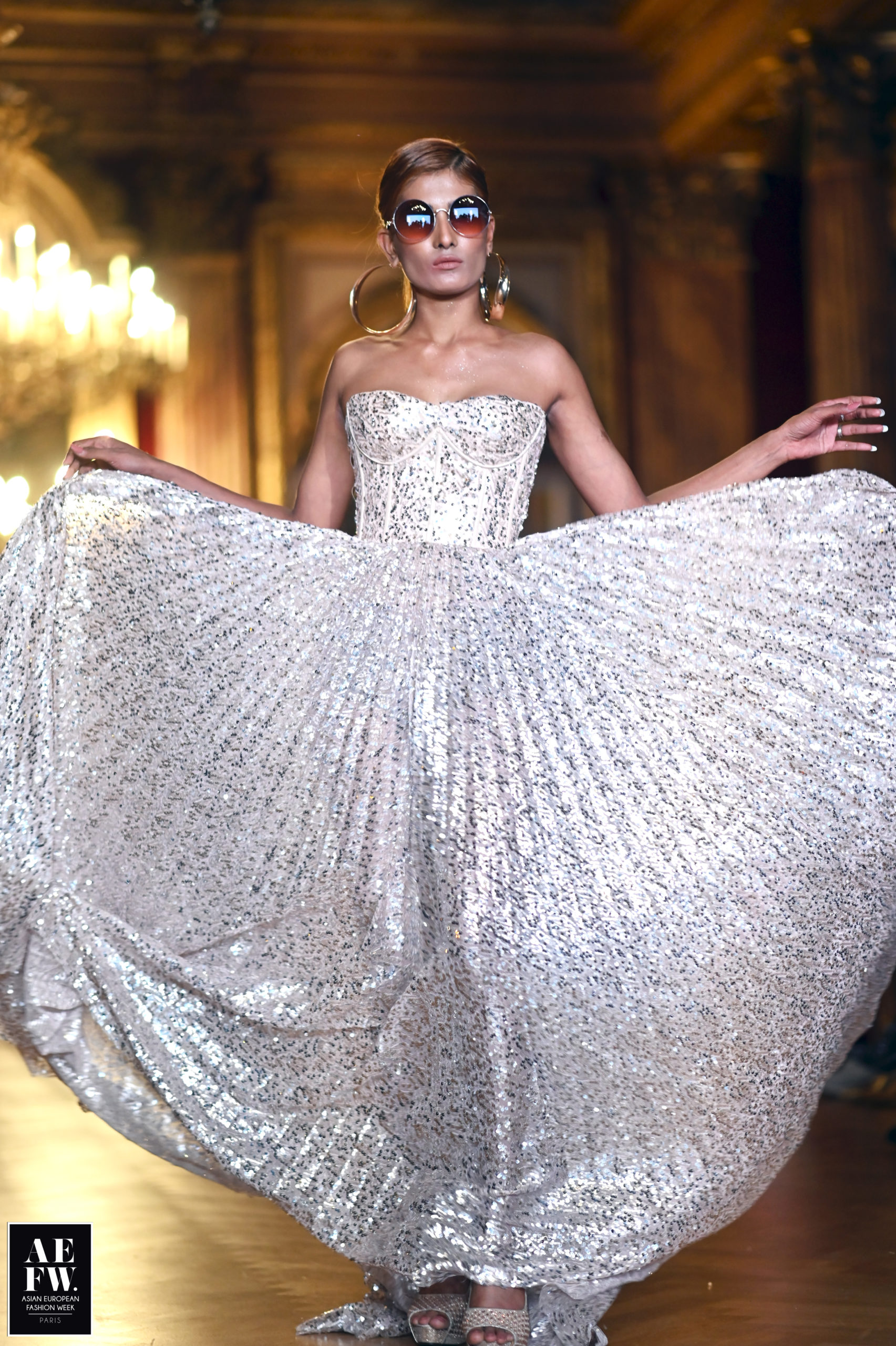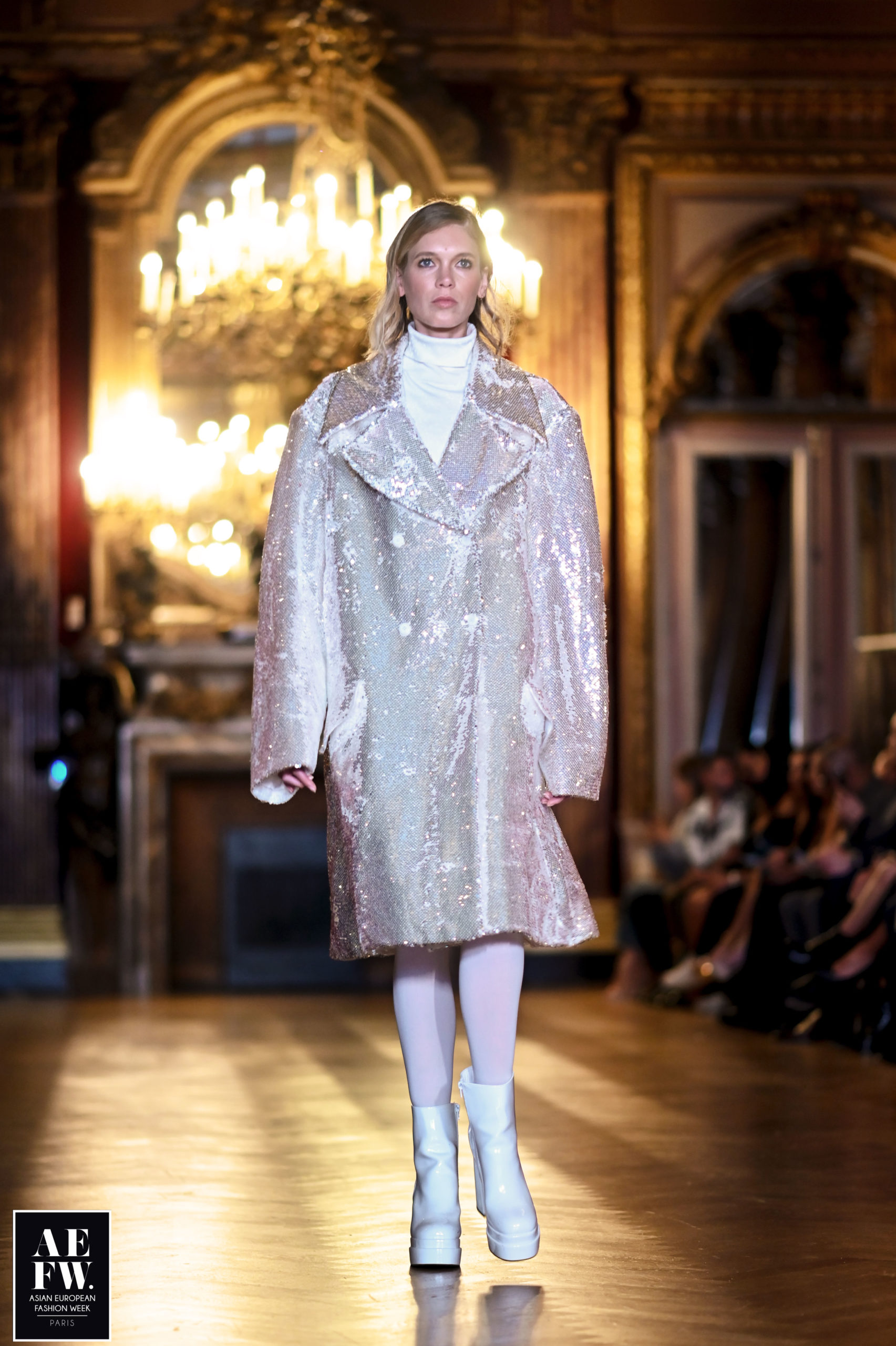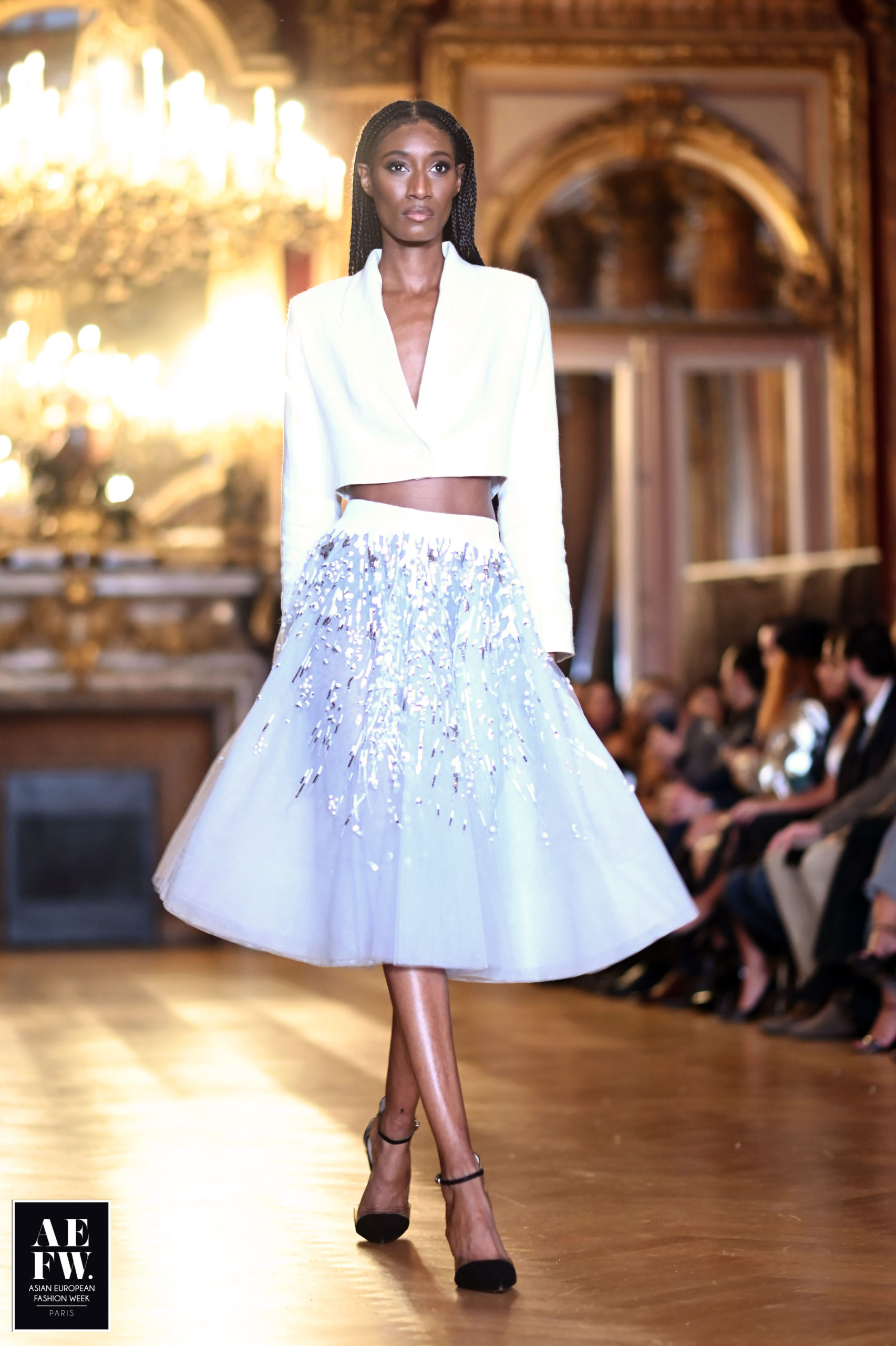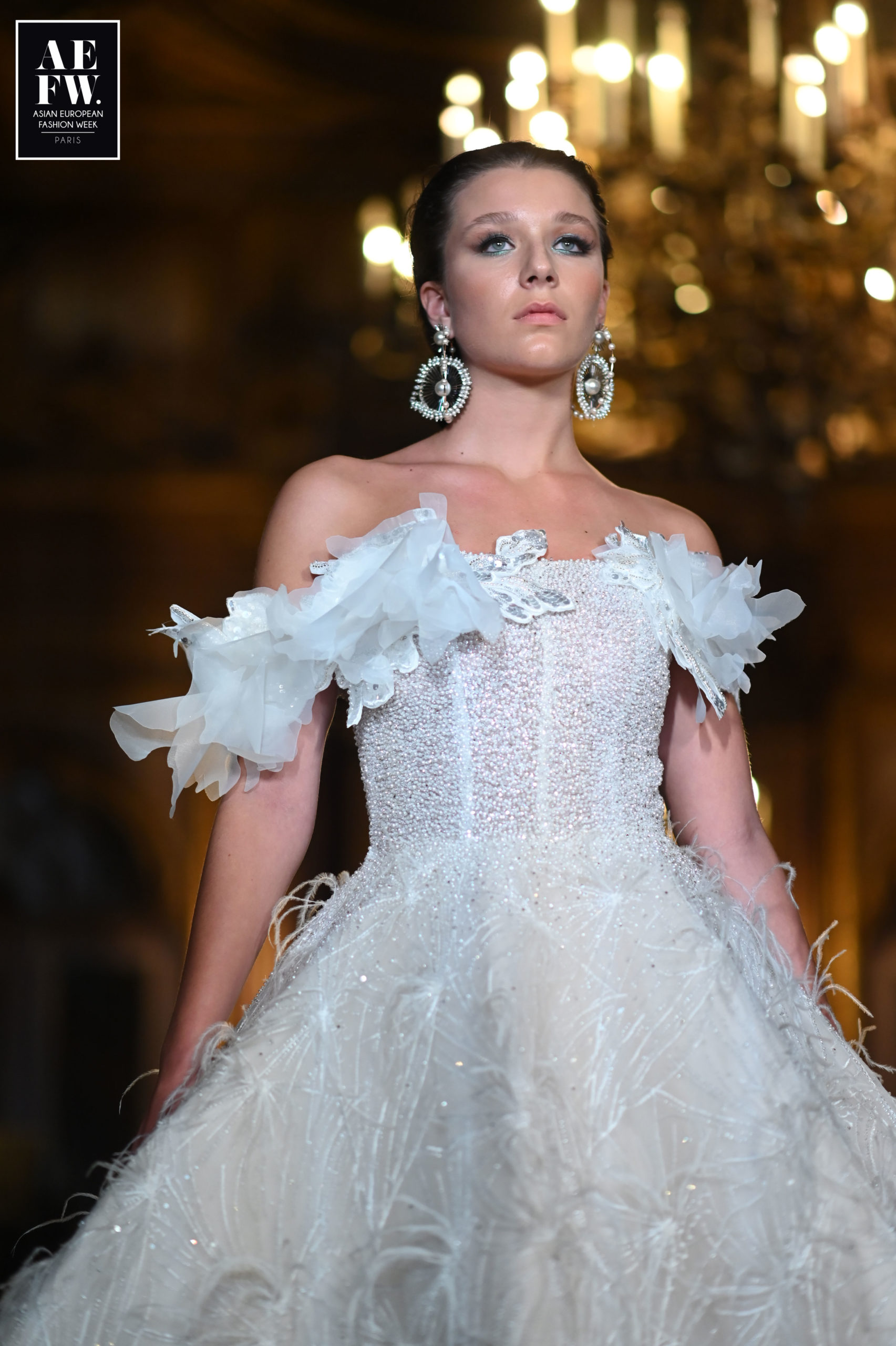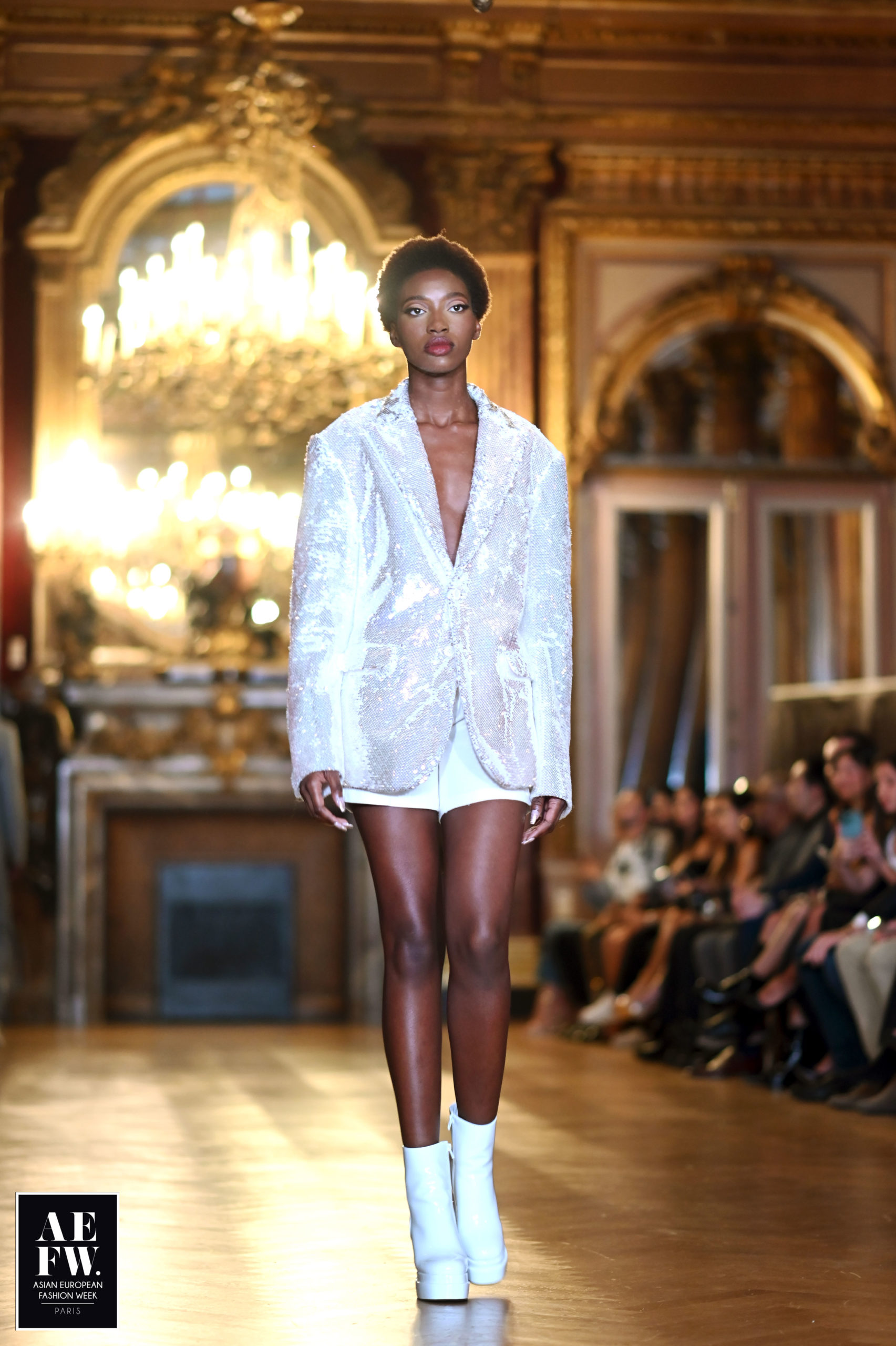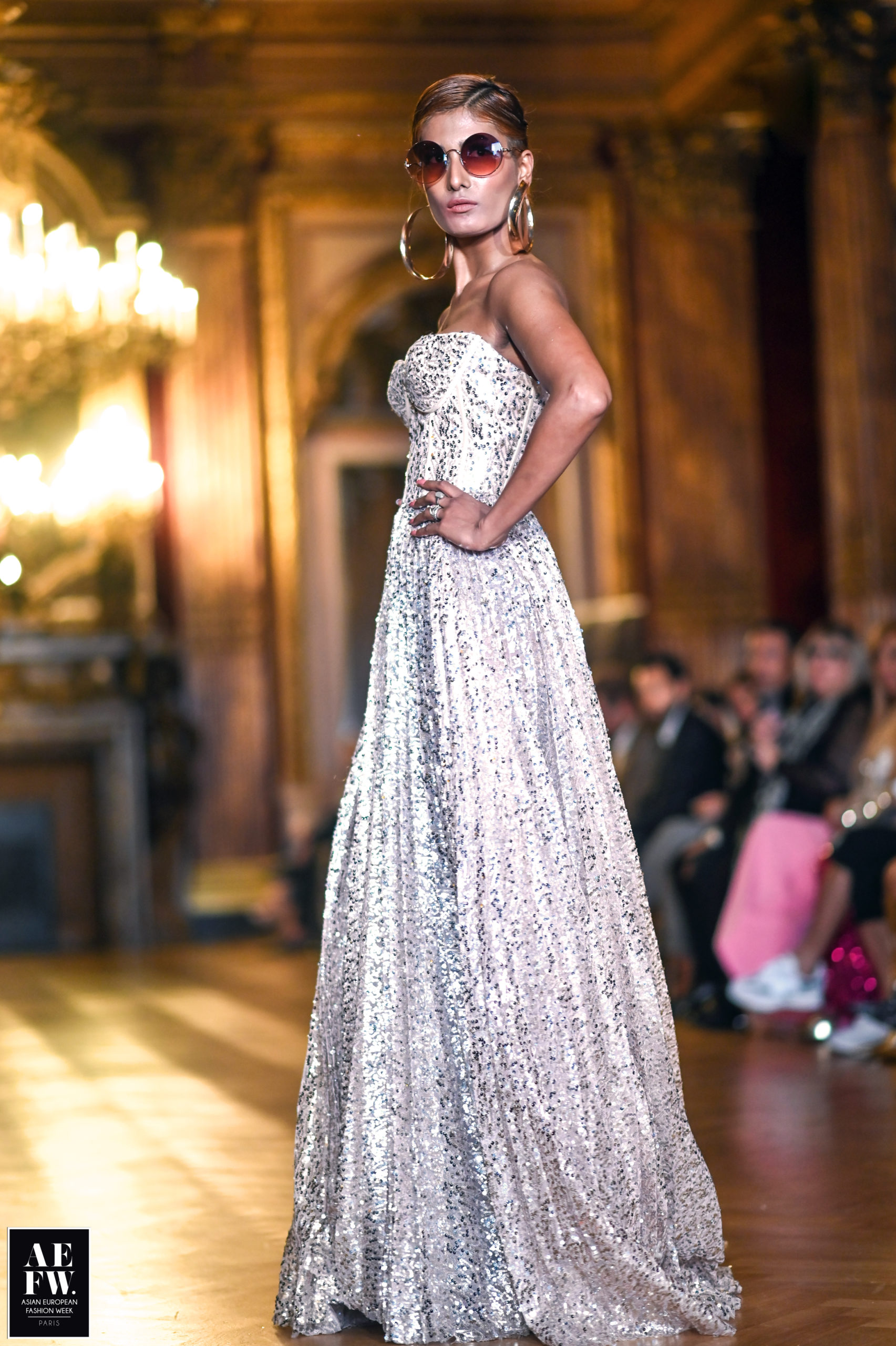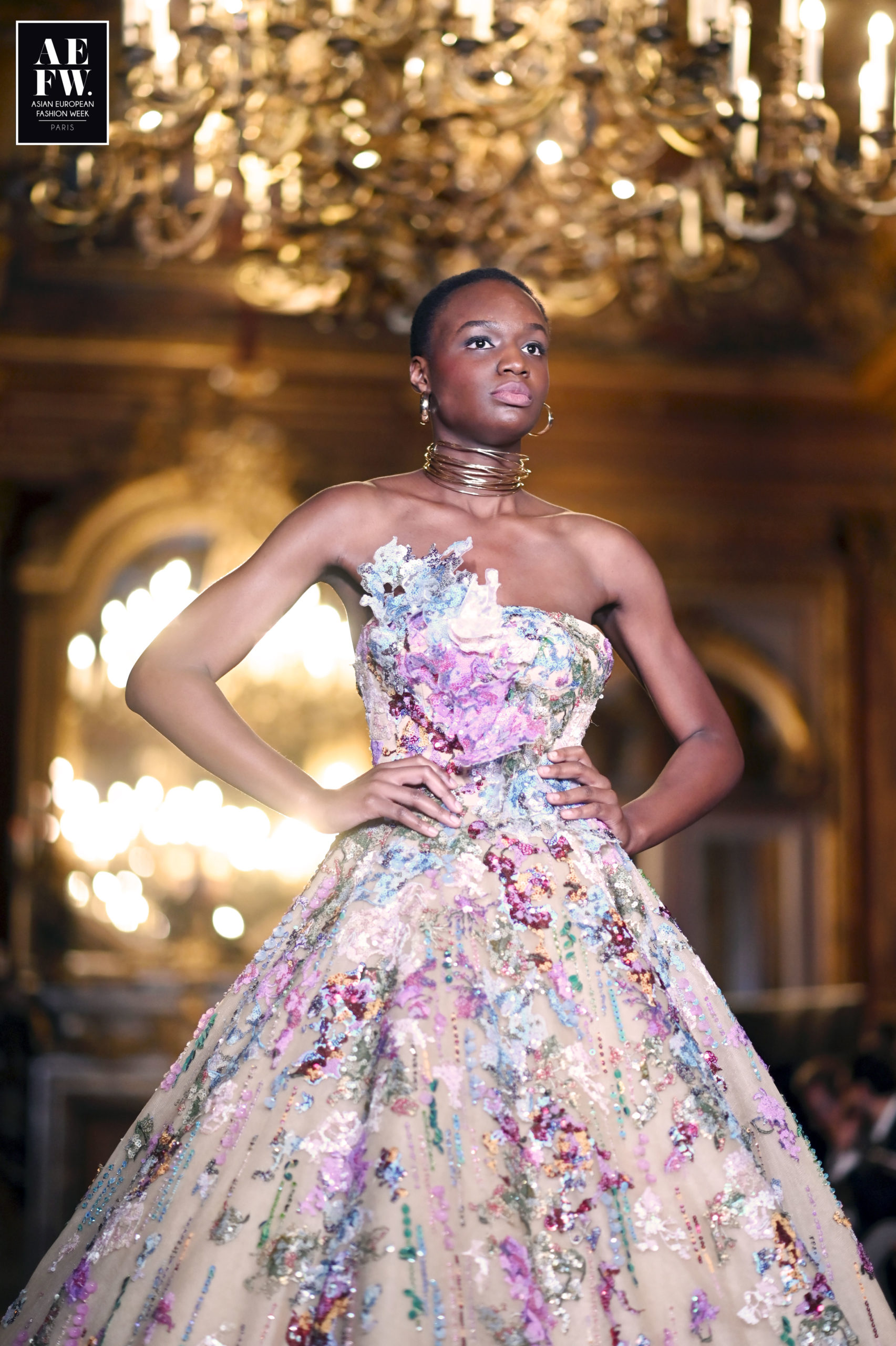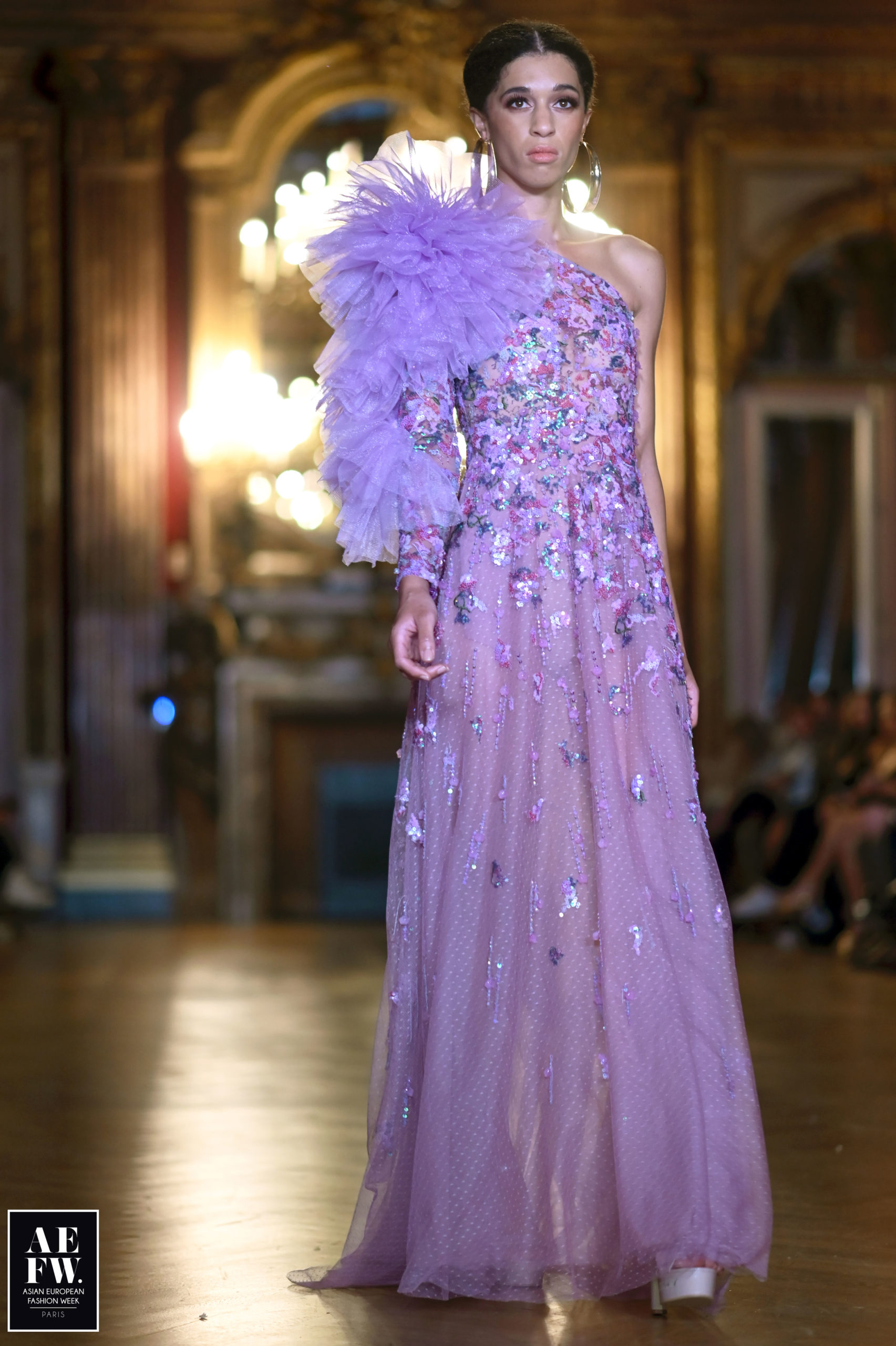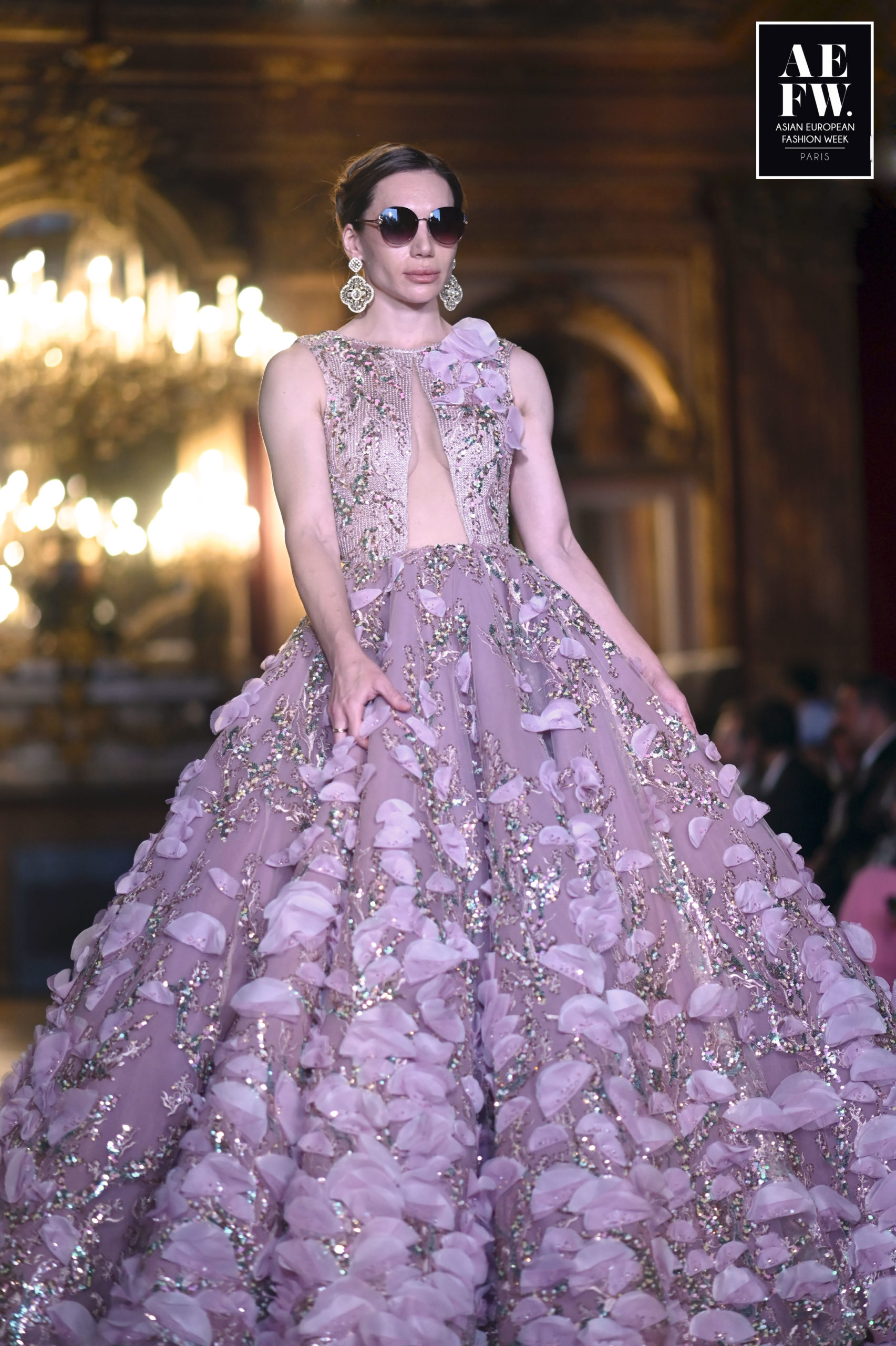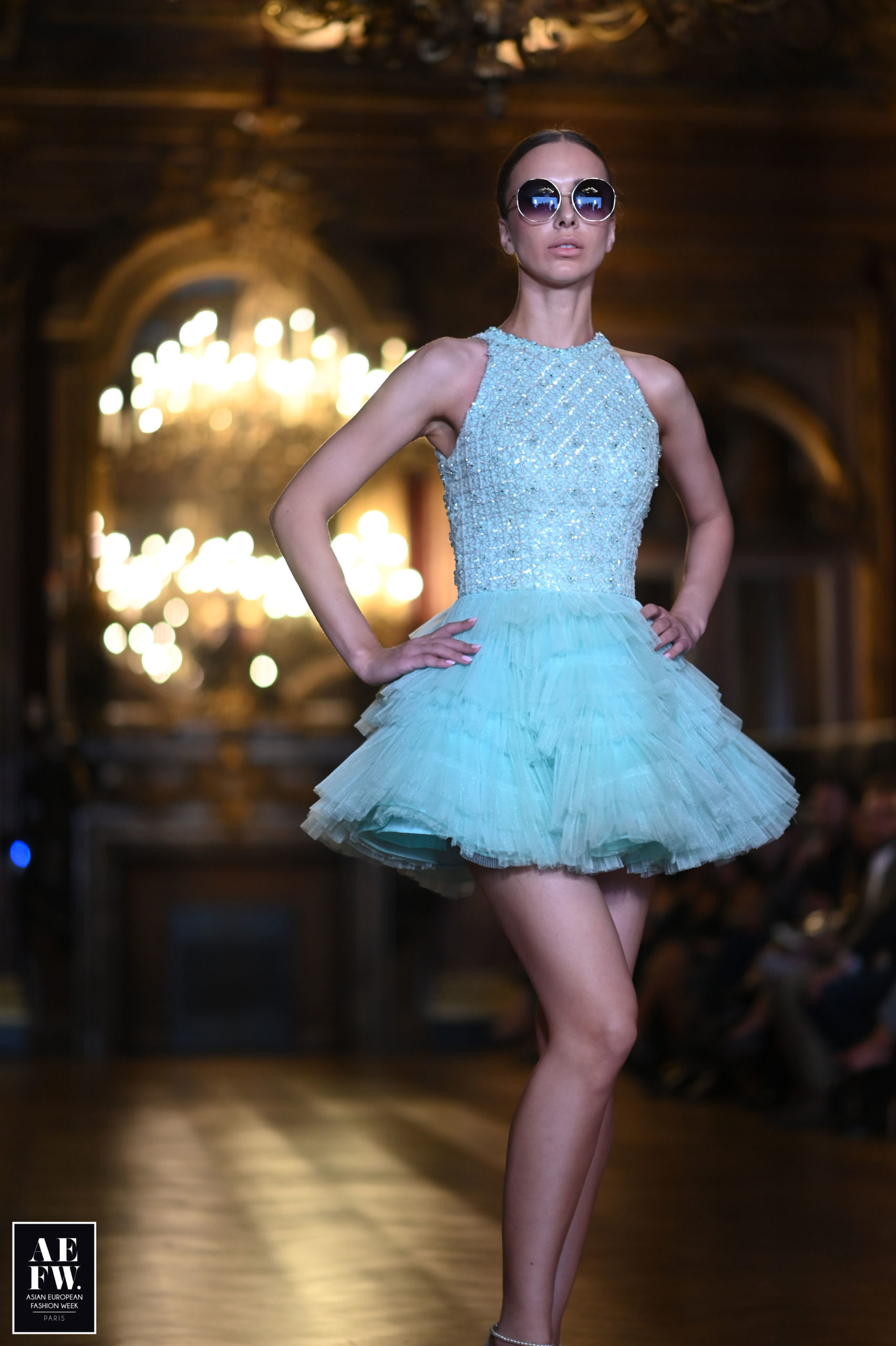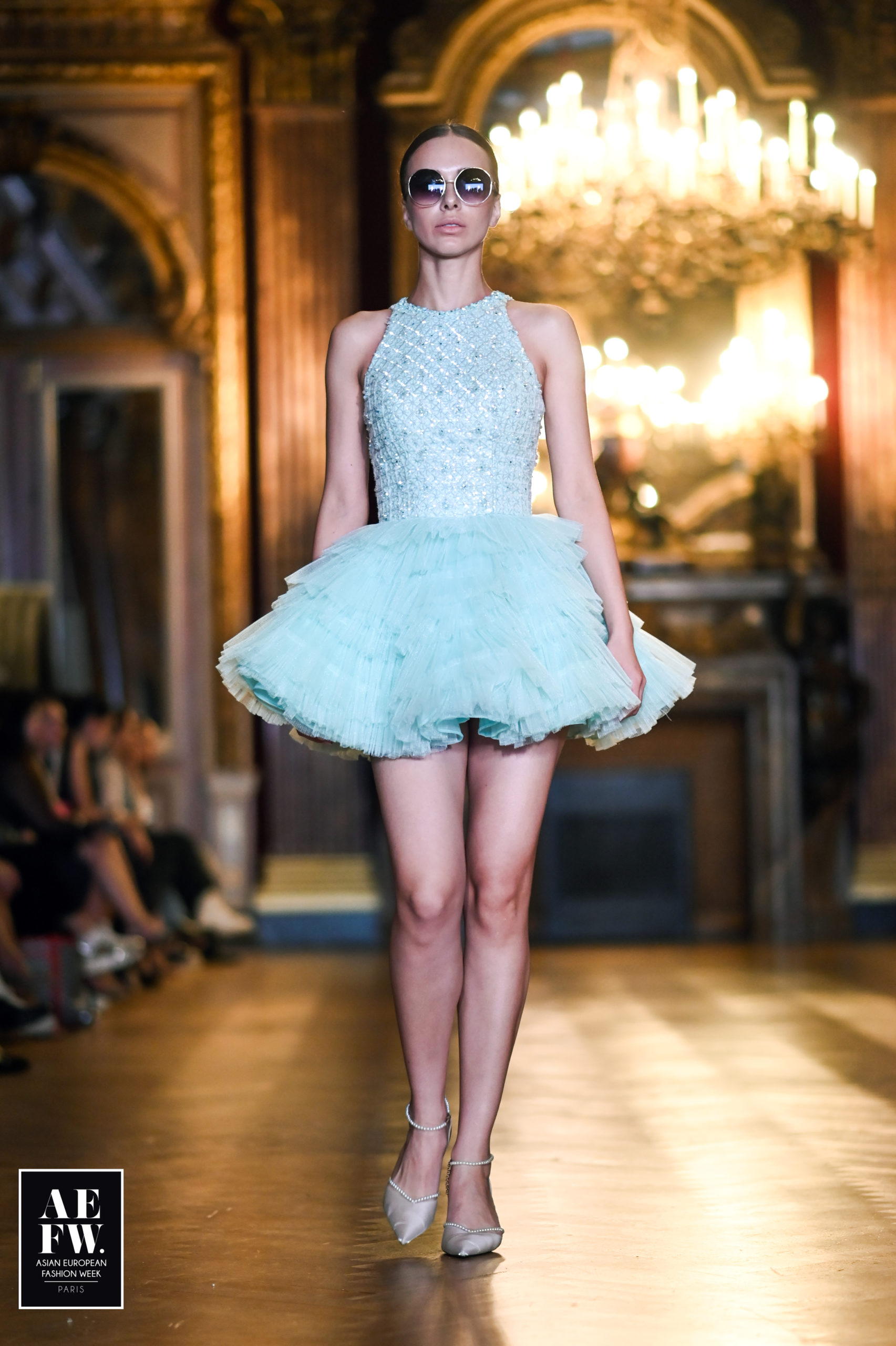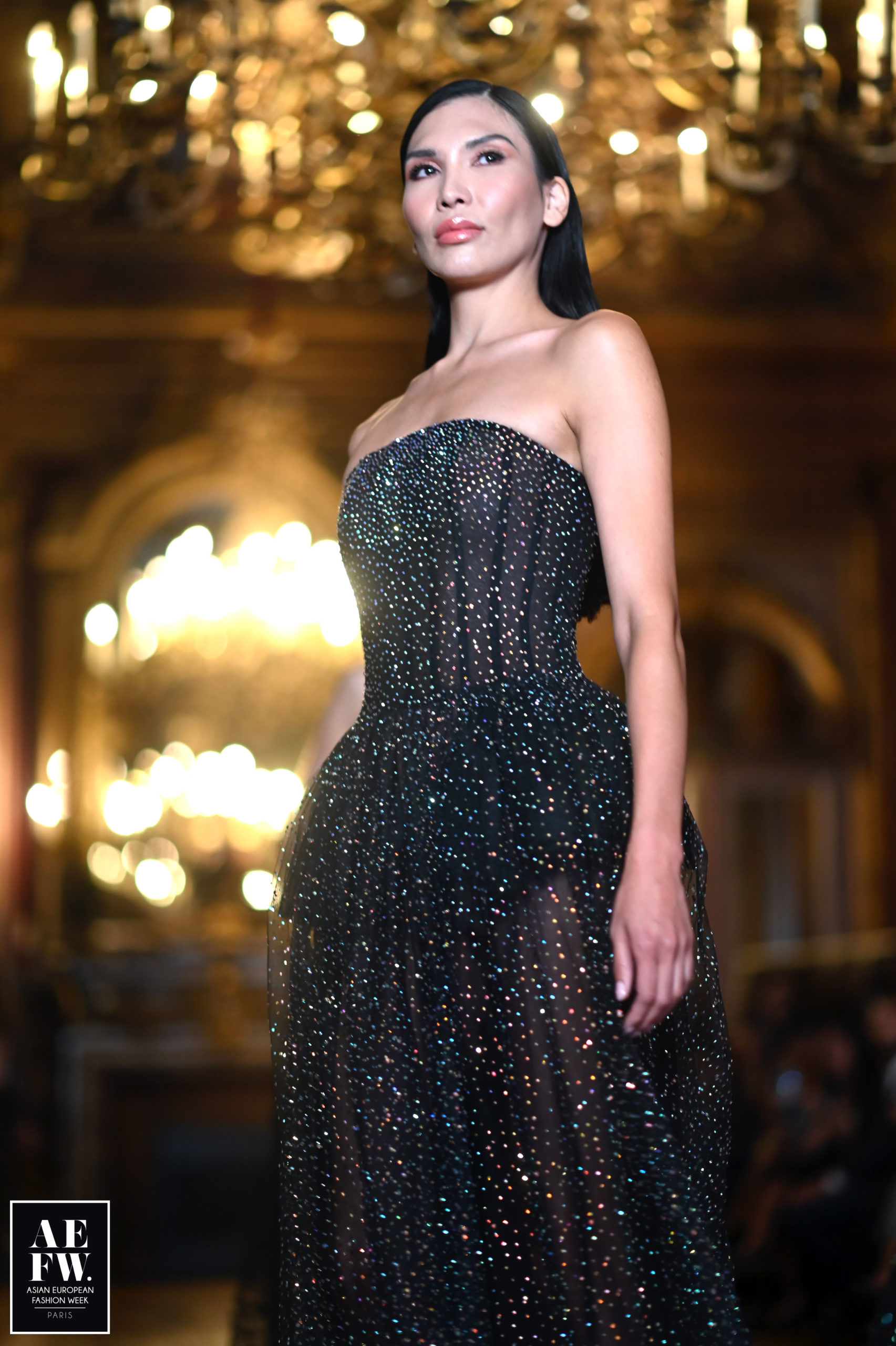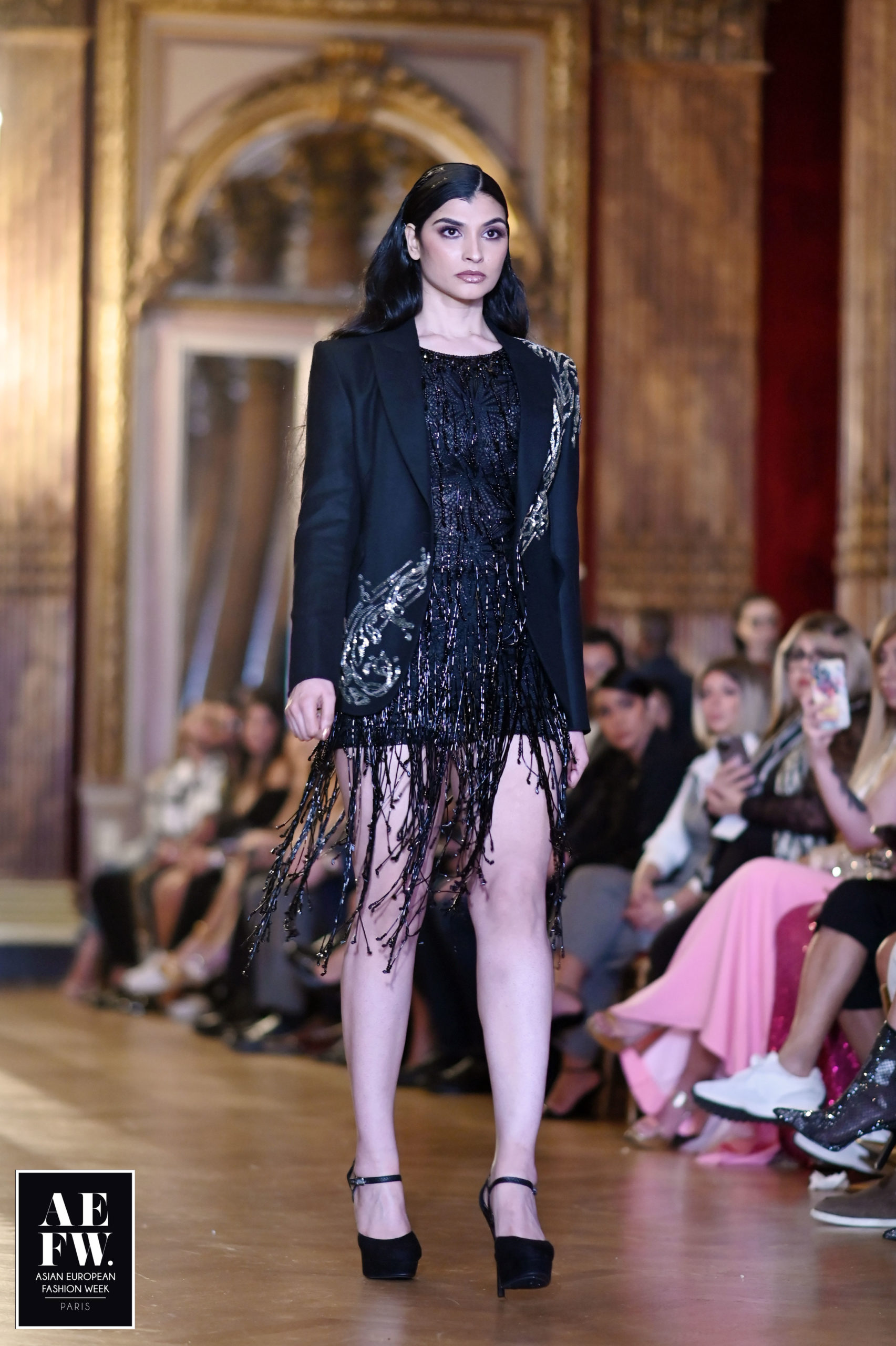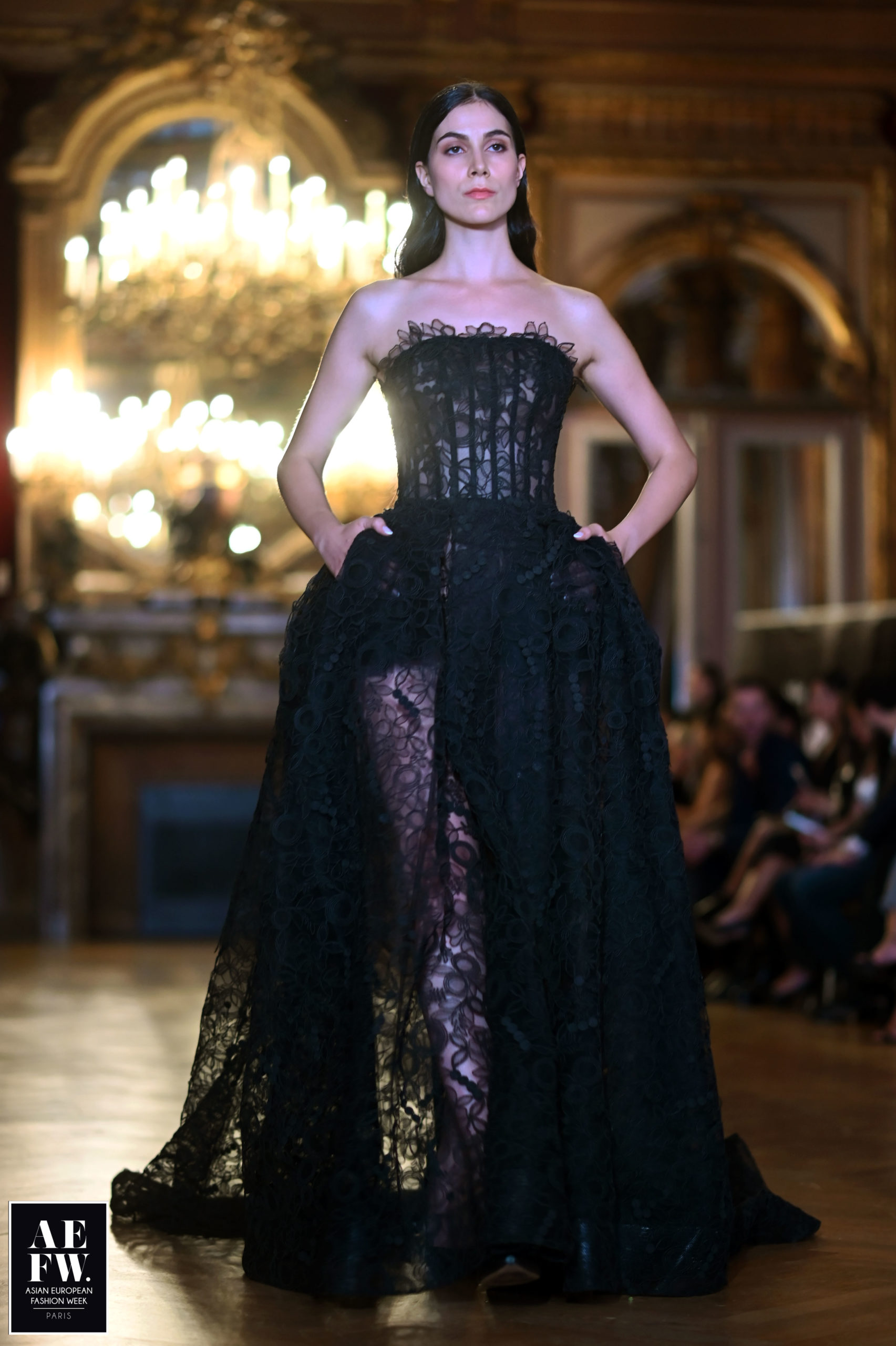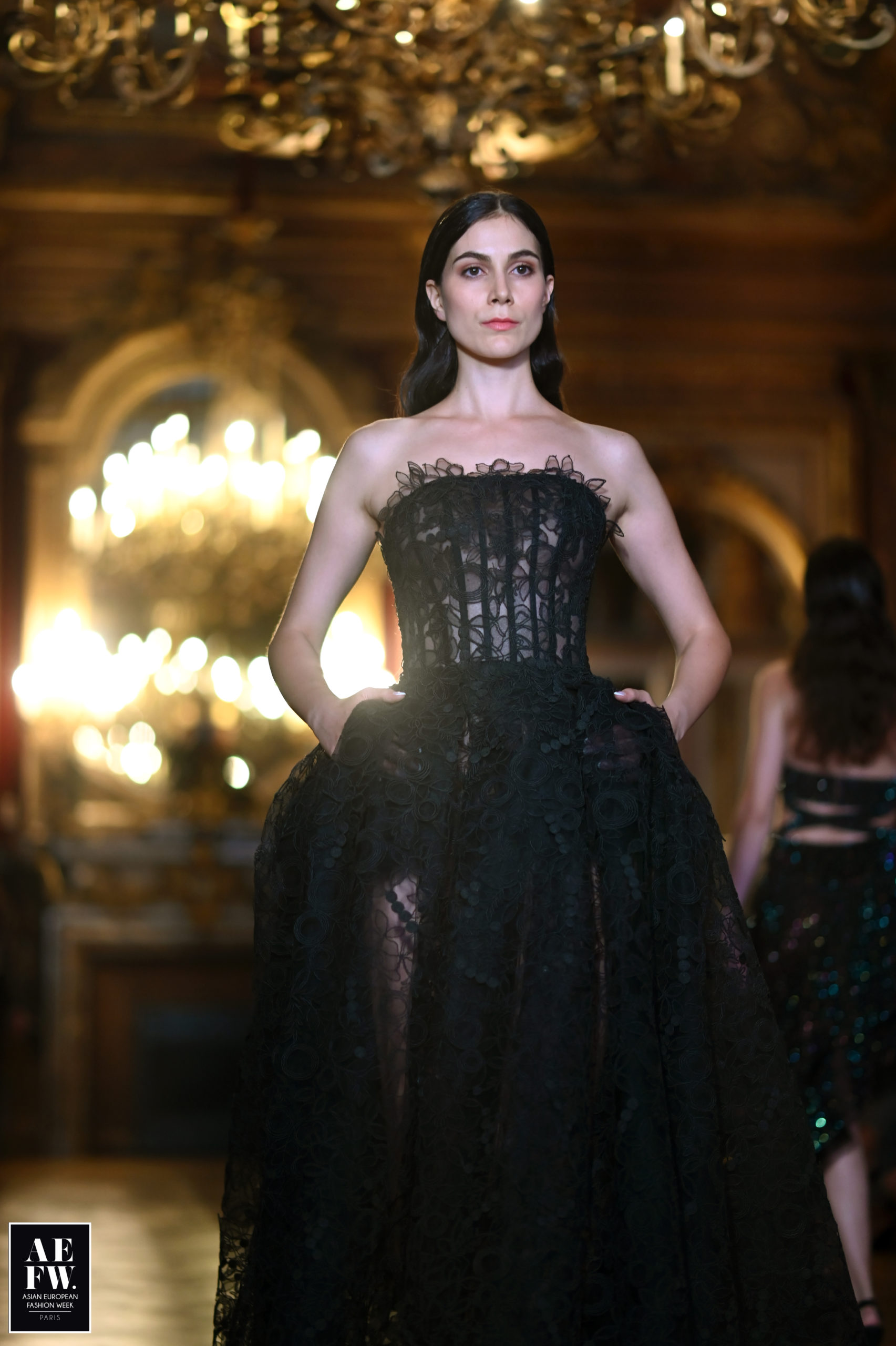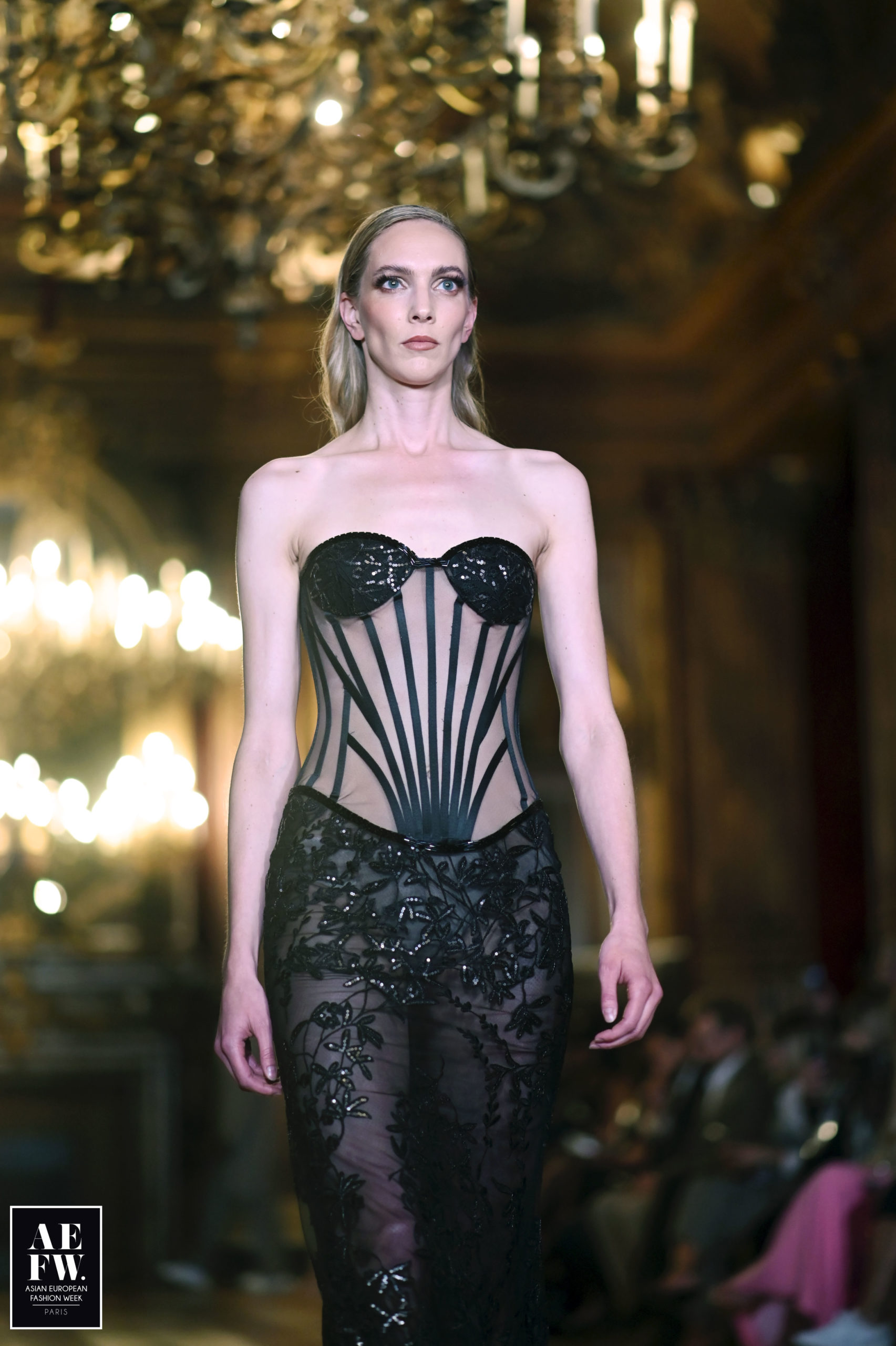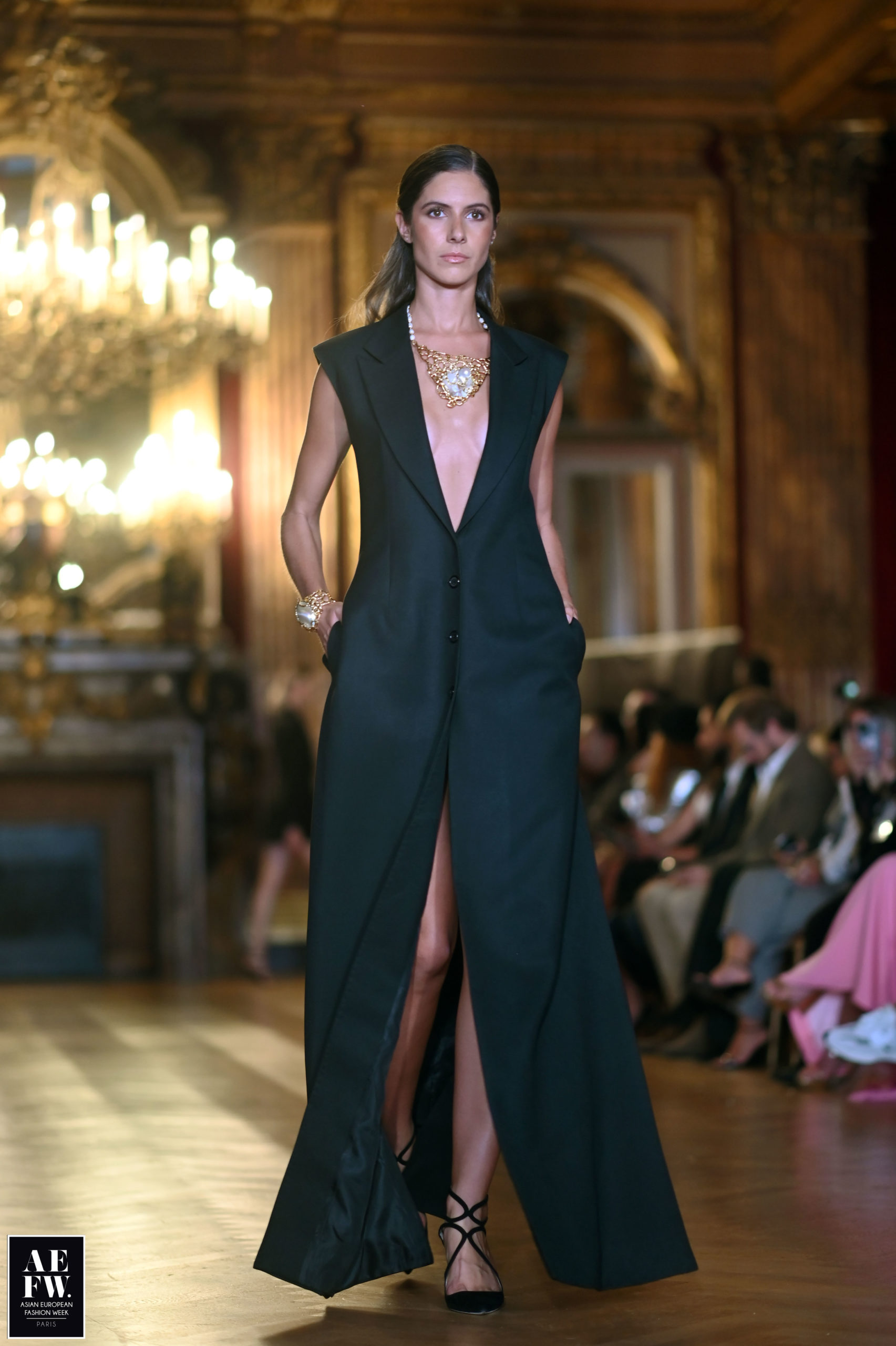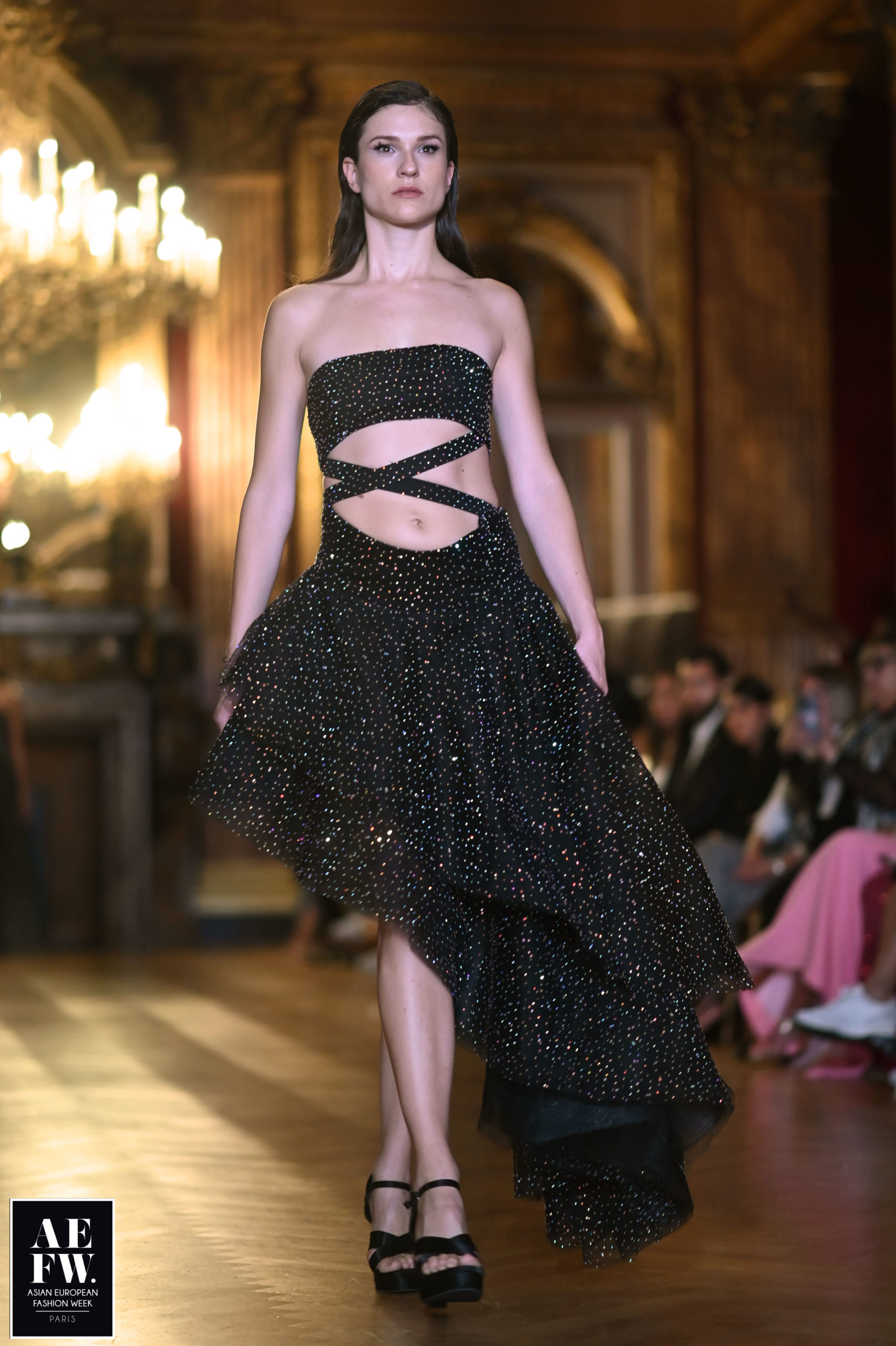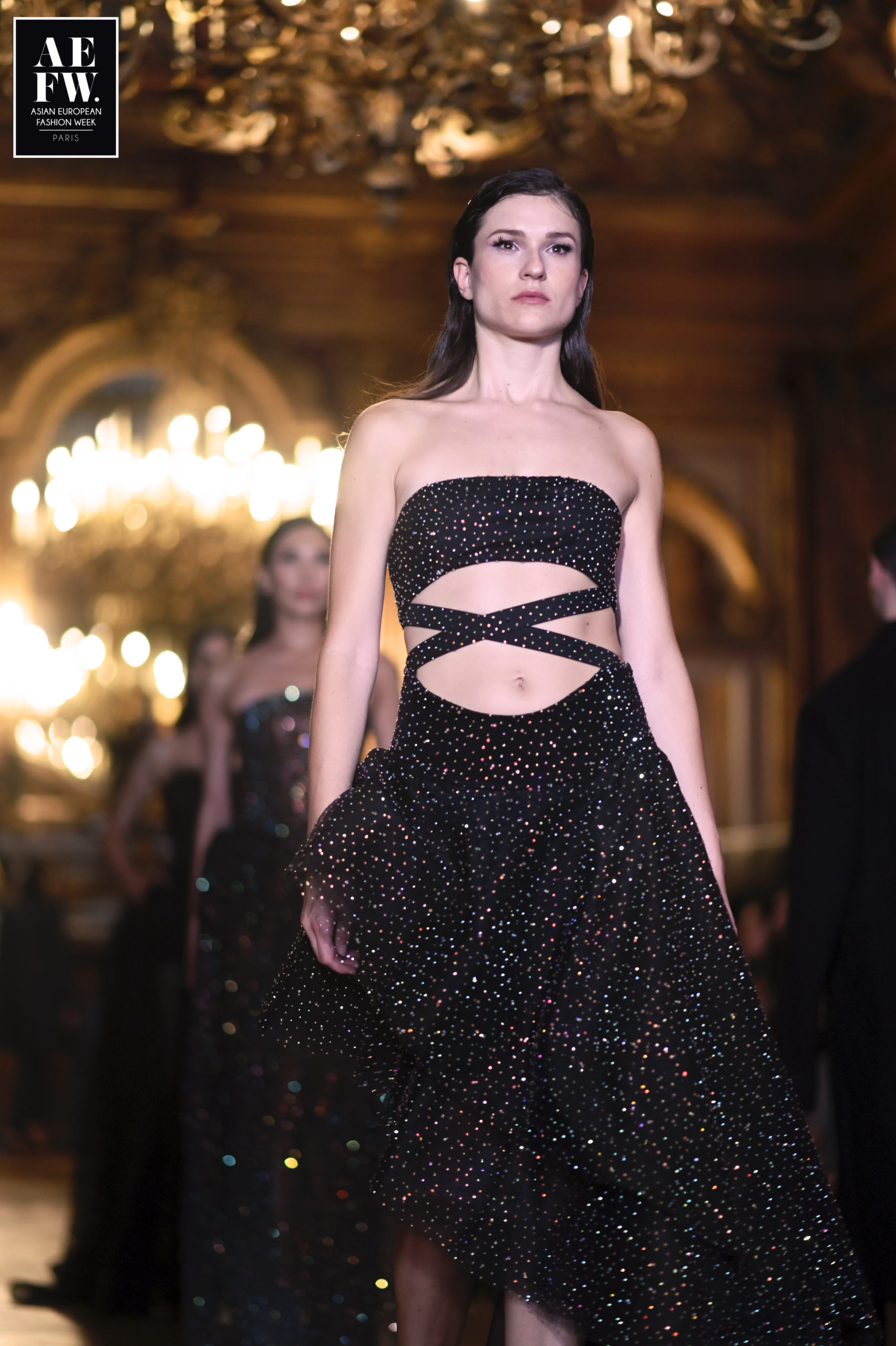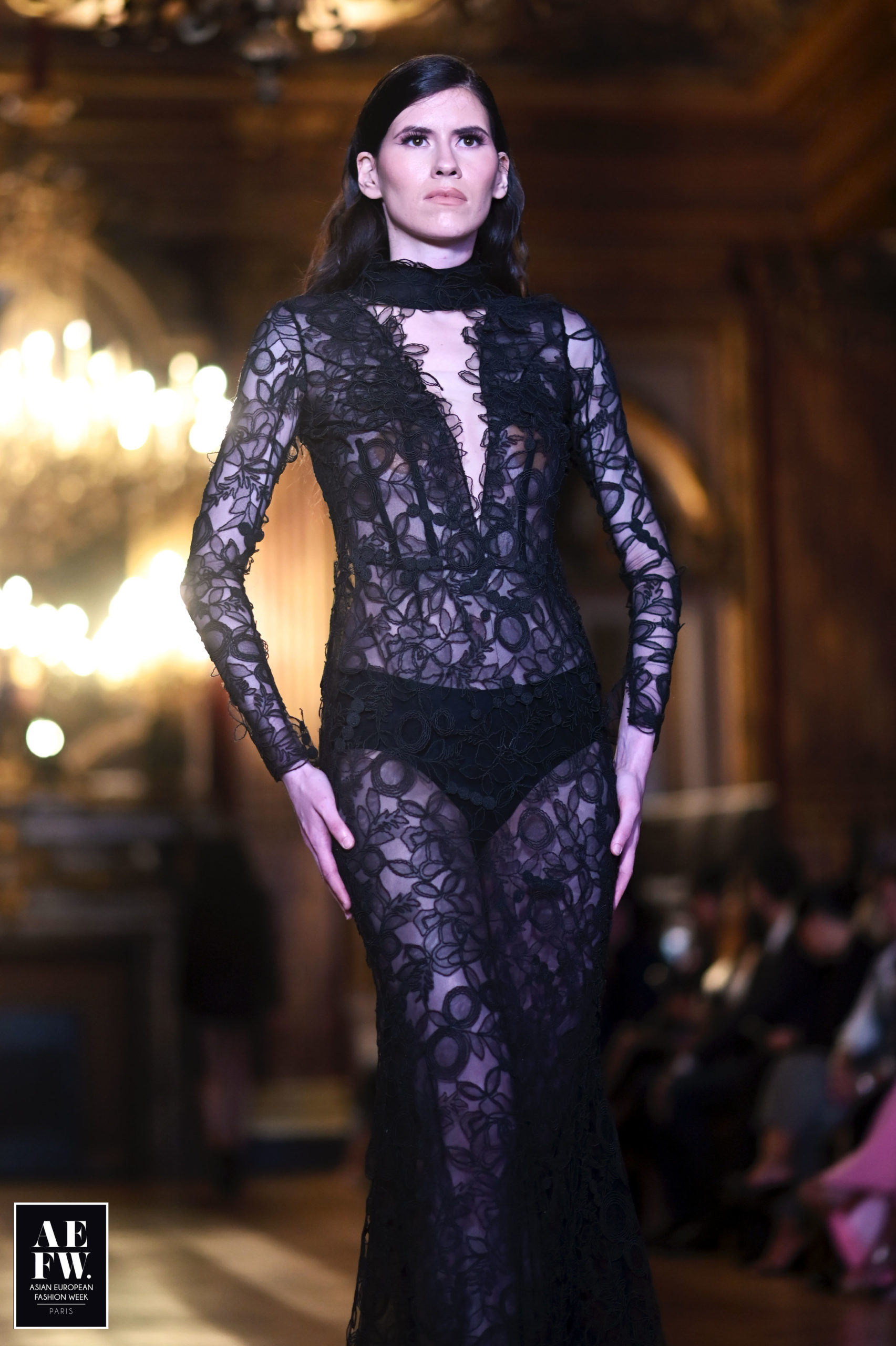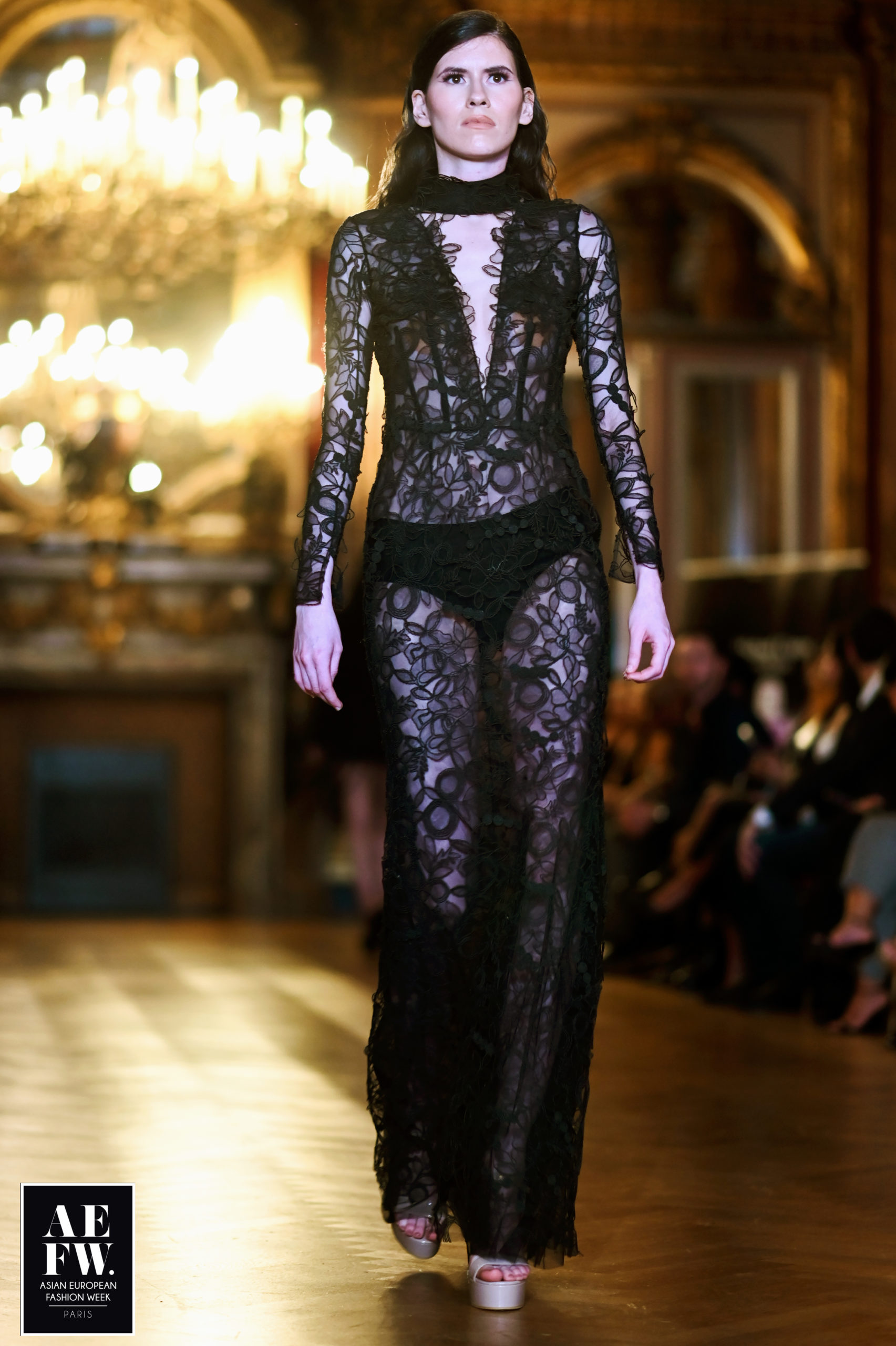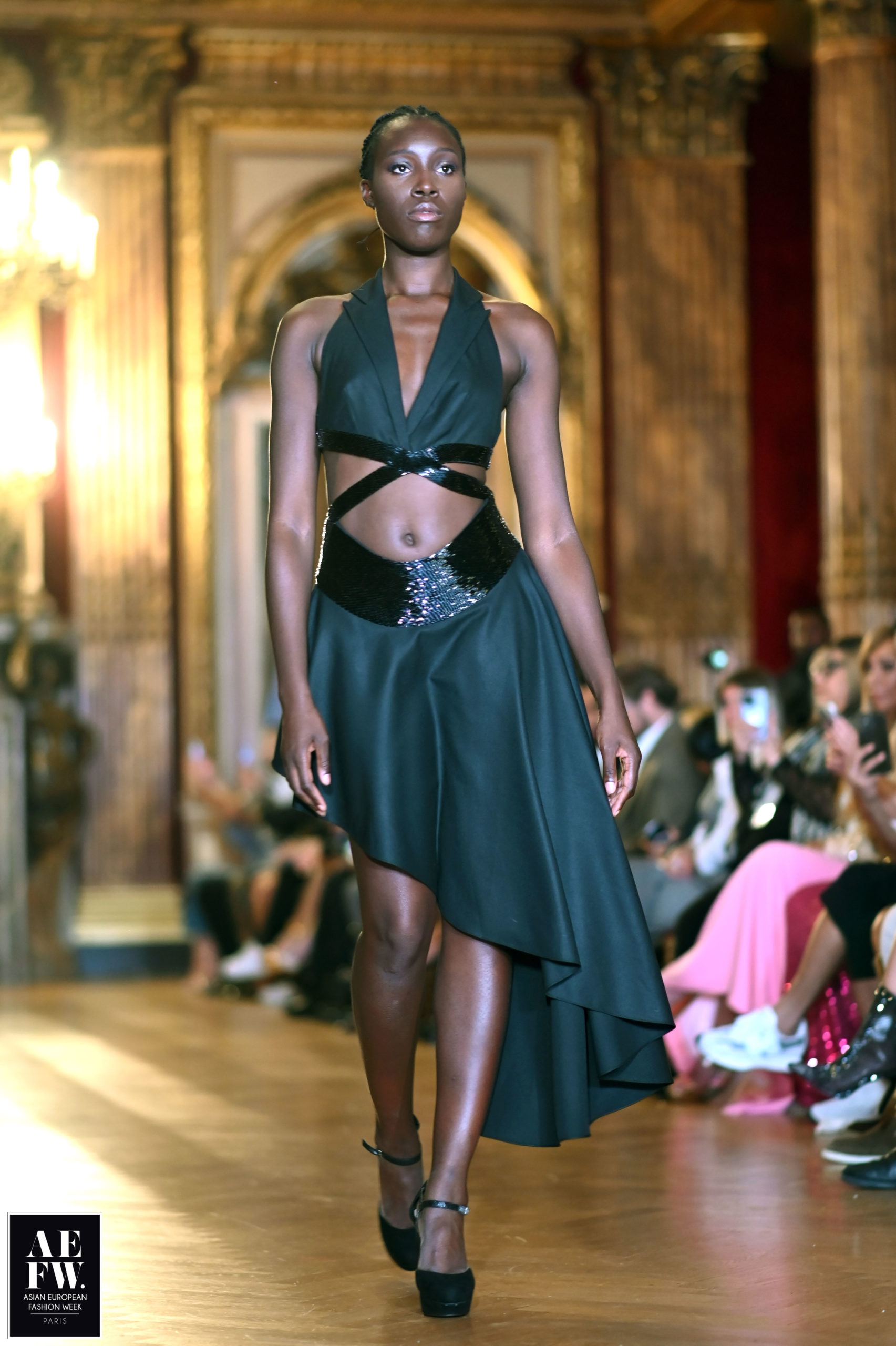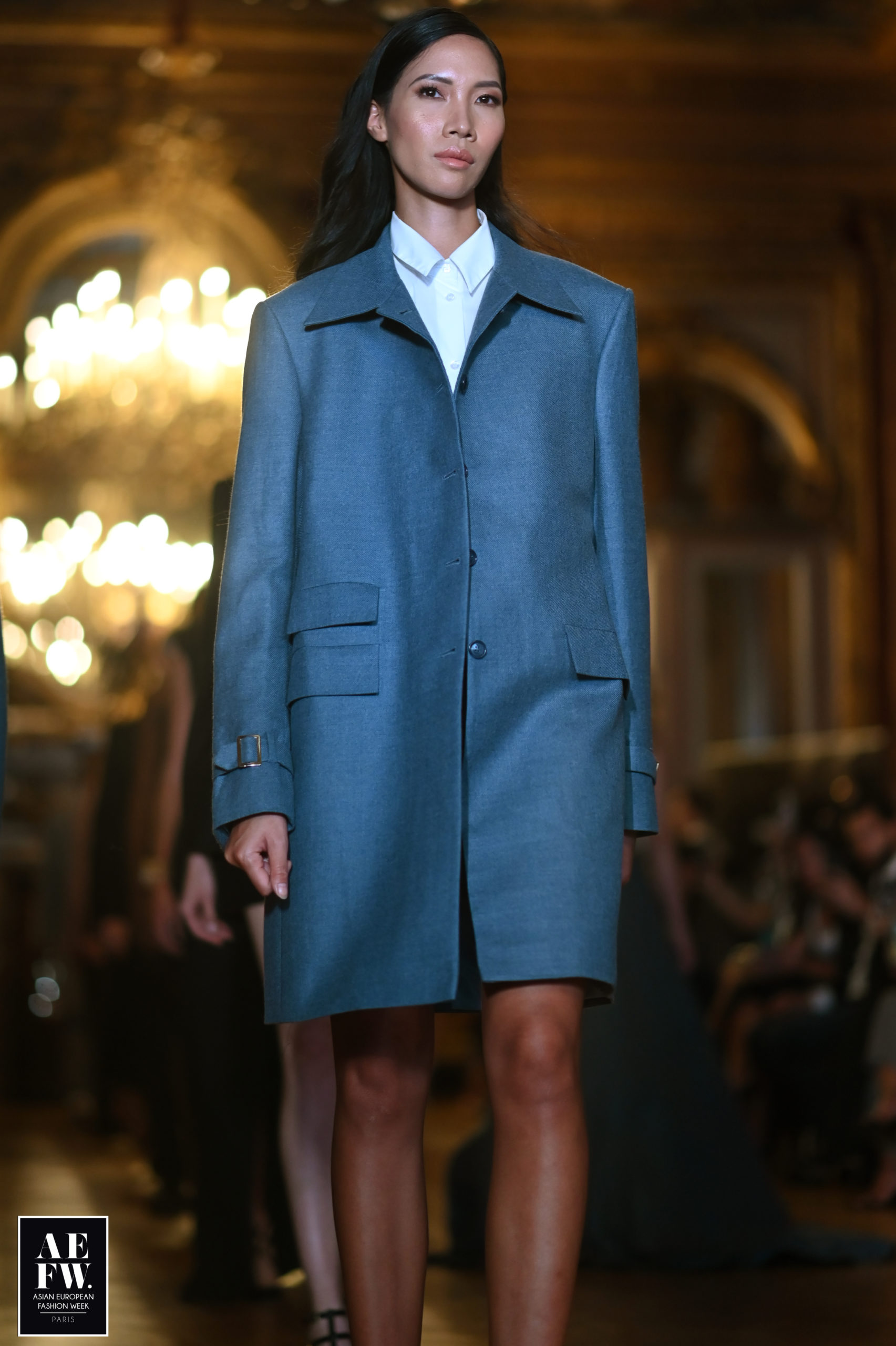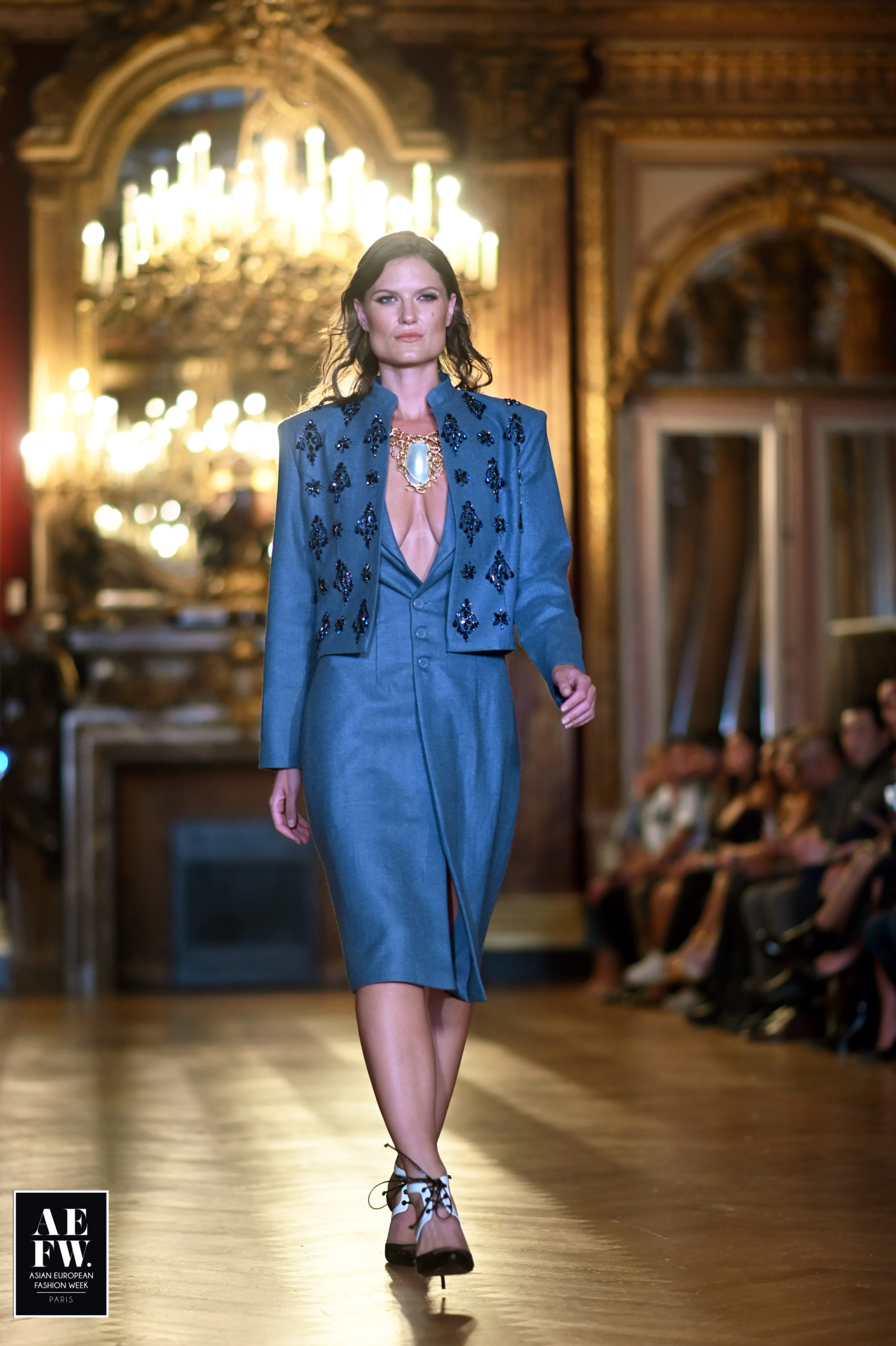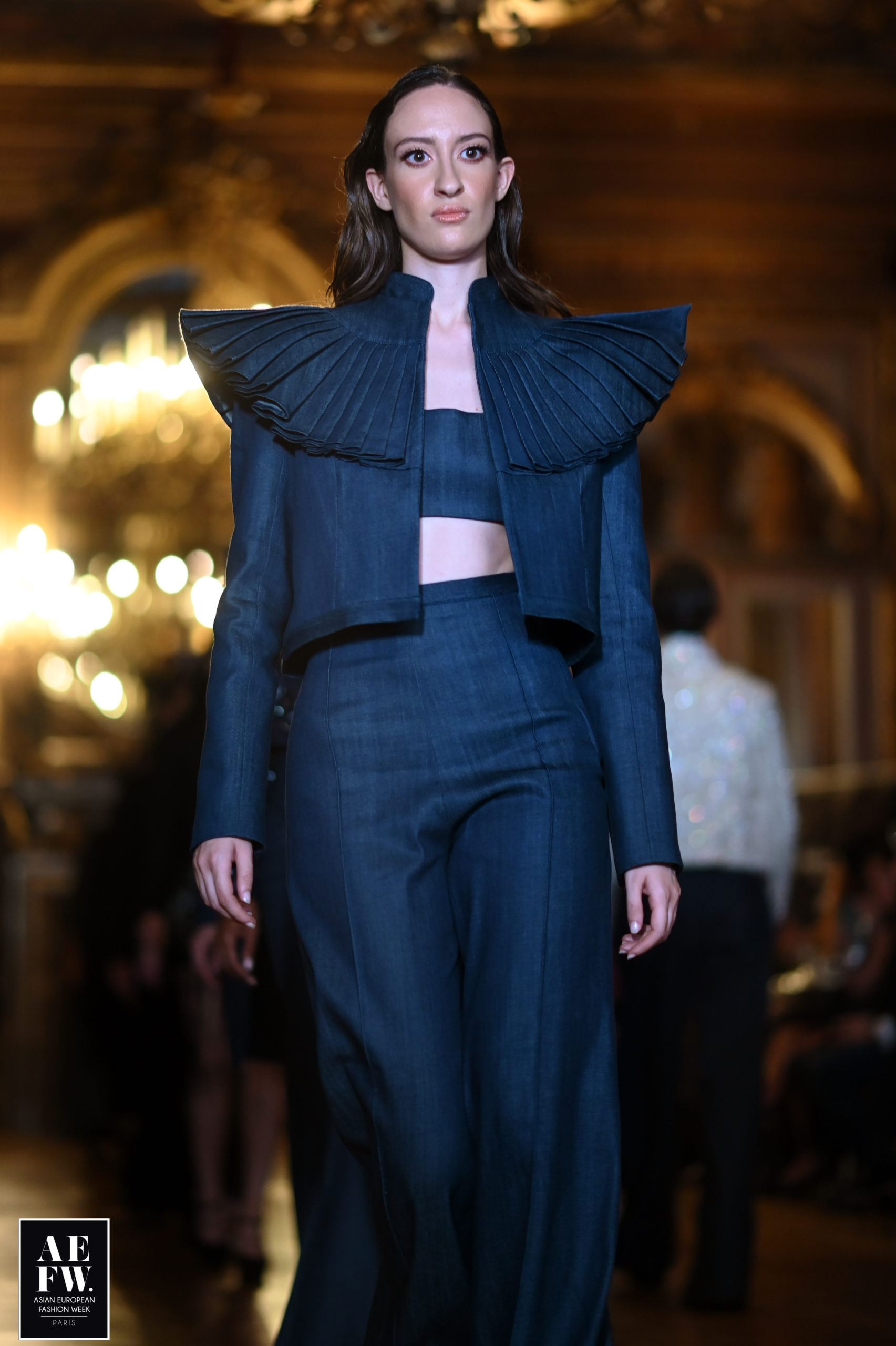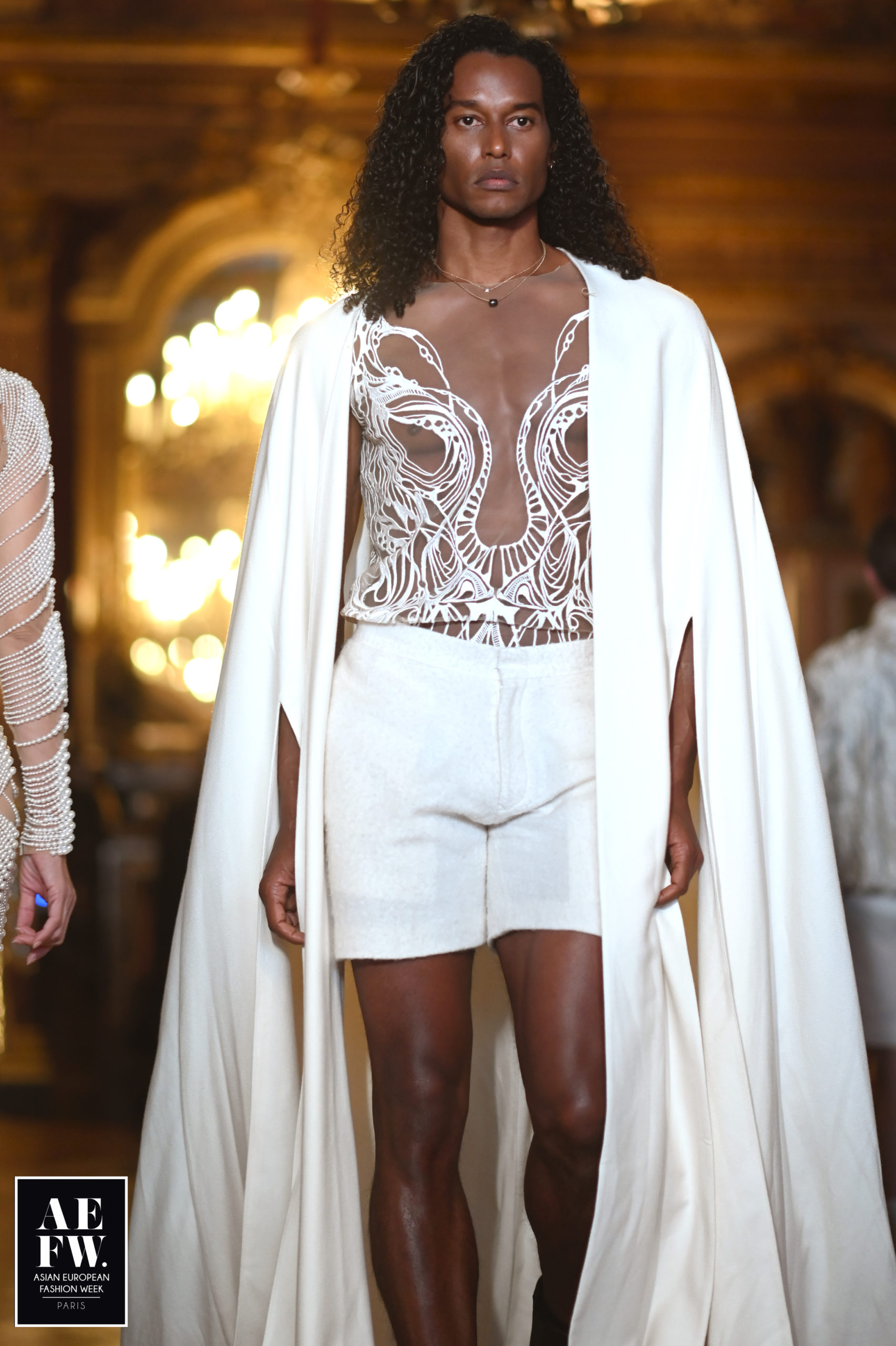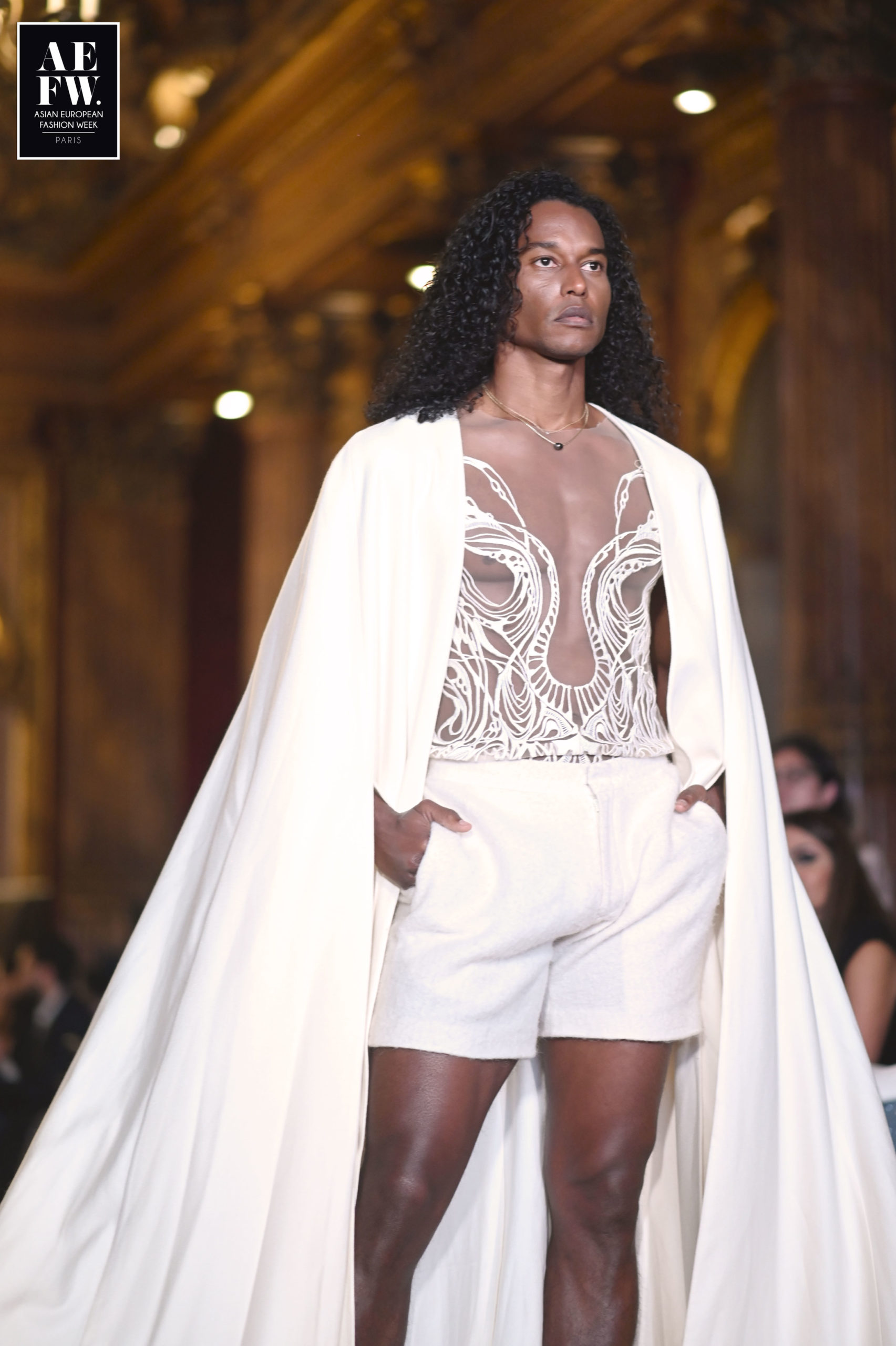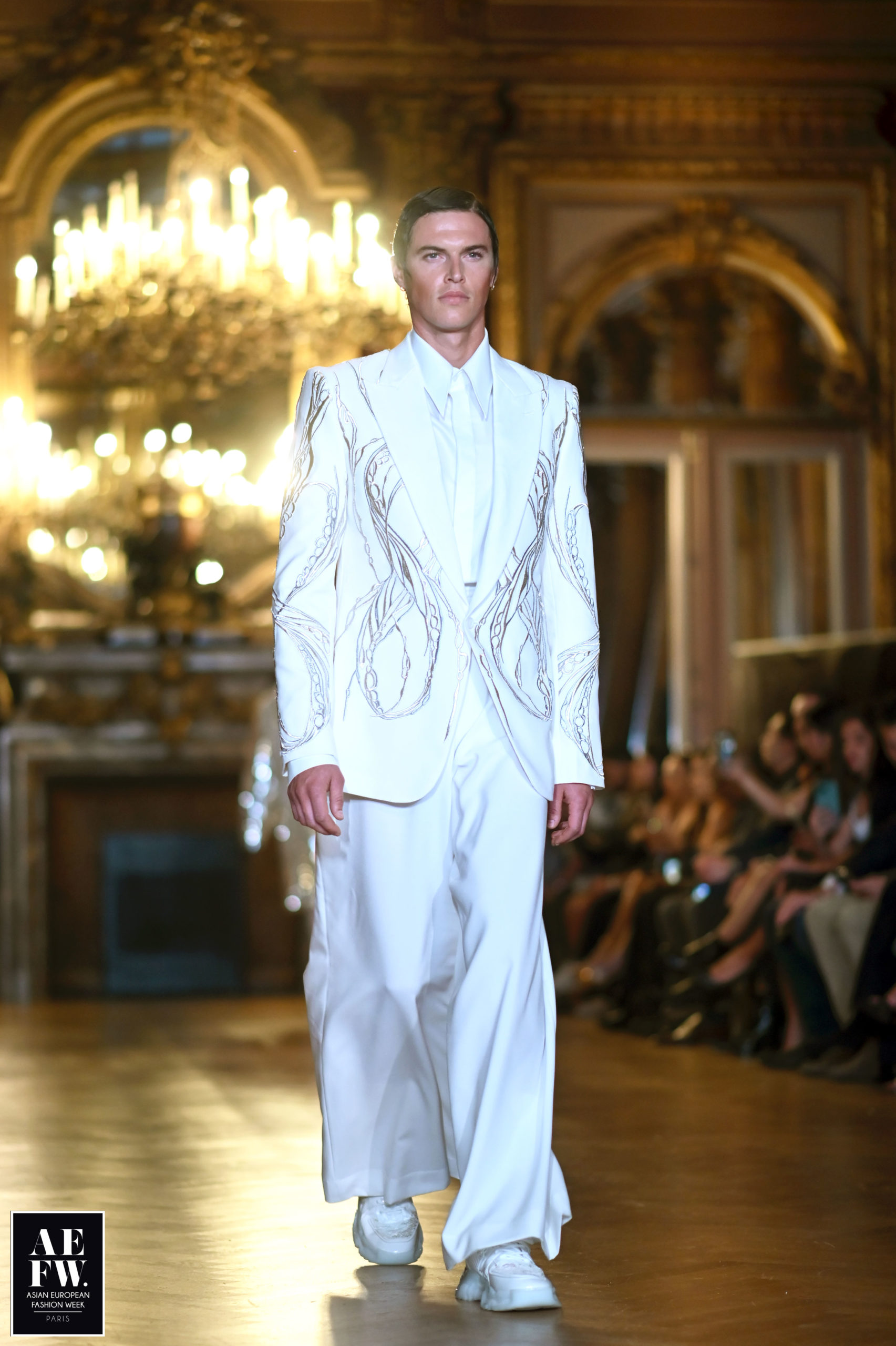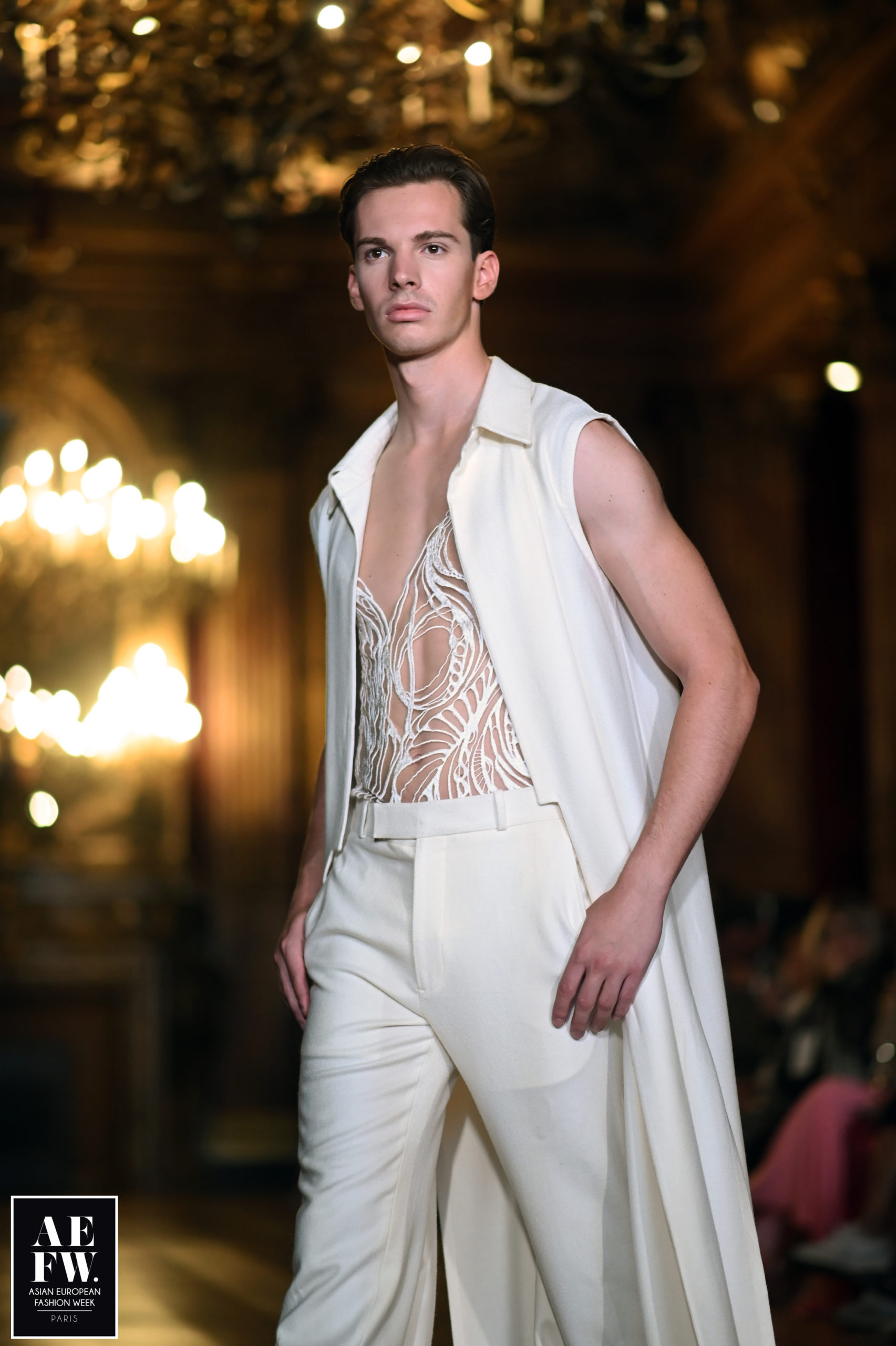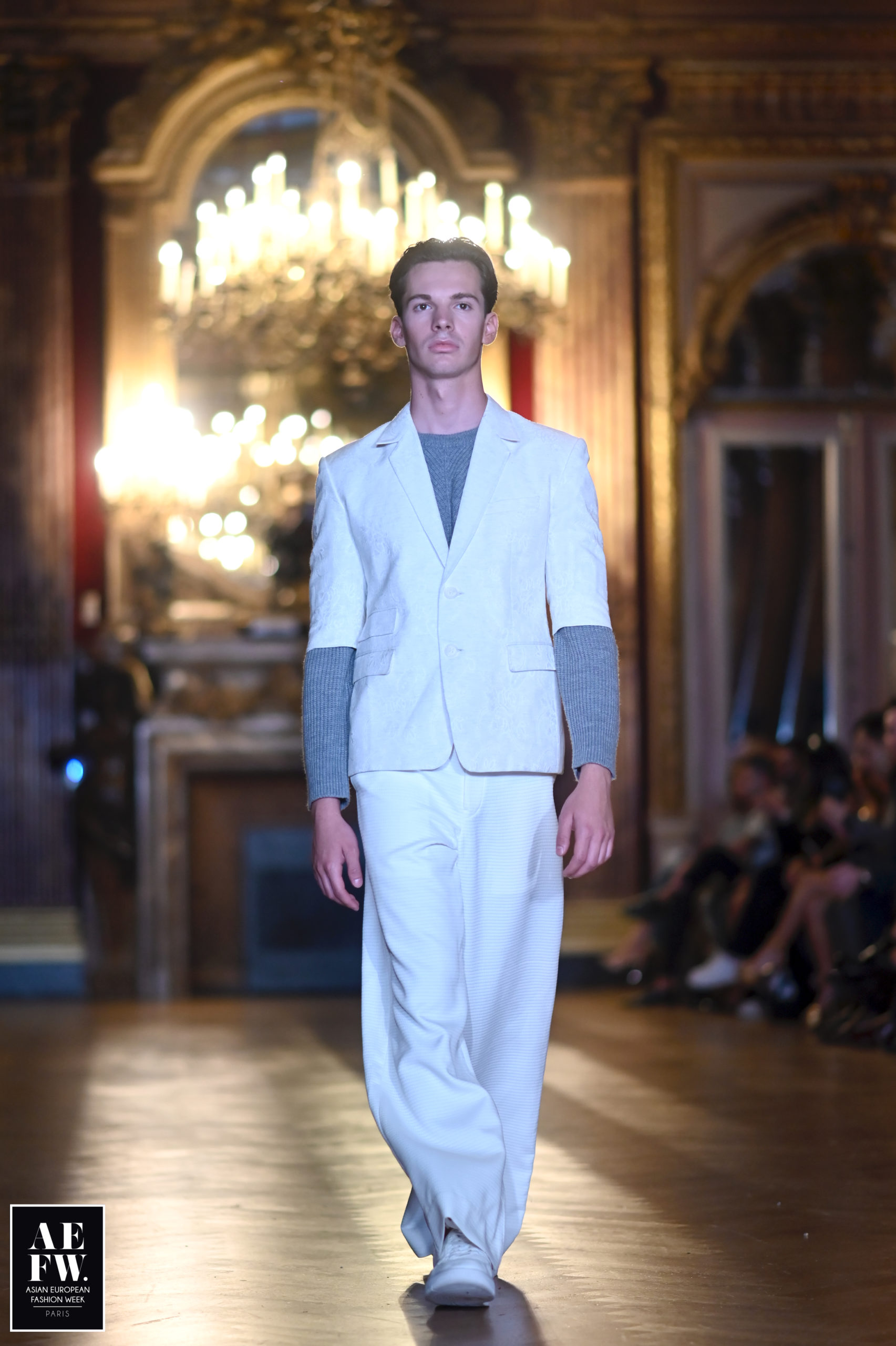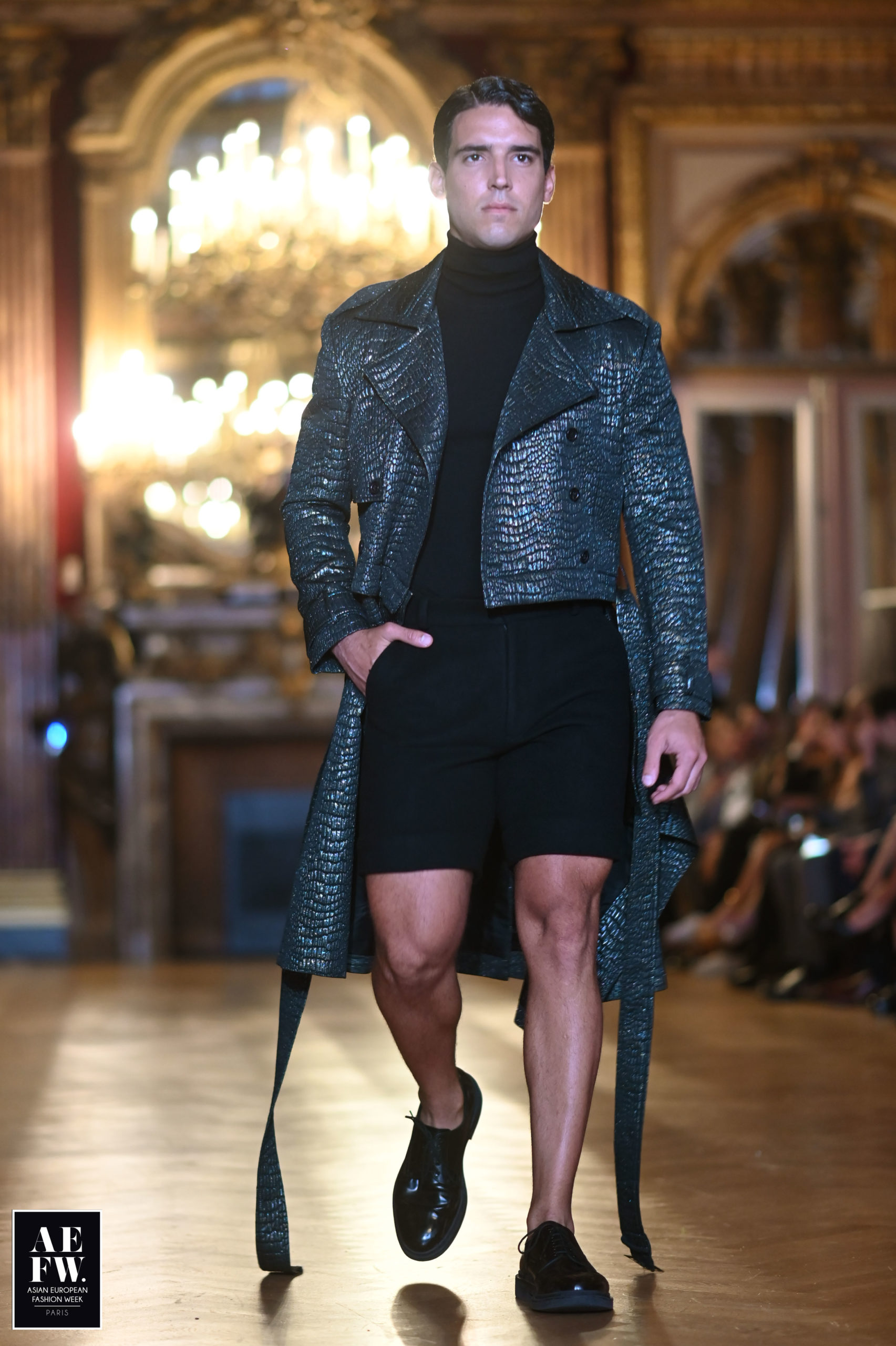 HOME of Fashion Week Paris – Designer Michael Cinco
HOME Of Fashion Week Paris!!
@home_hofw_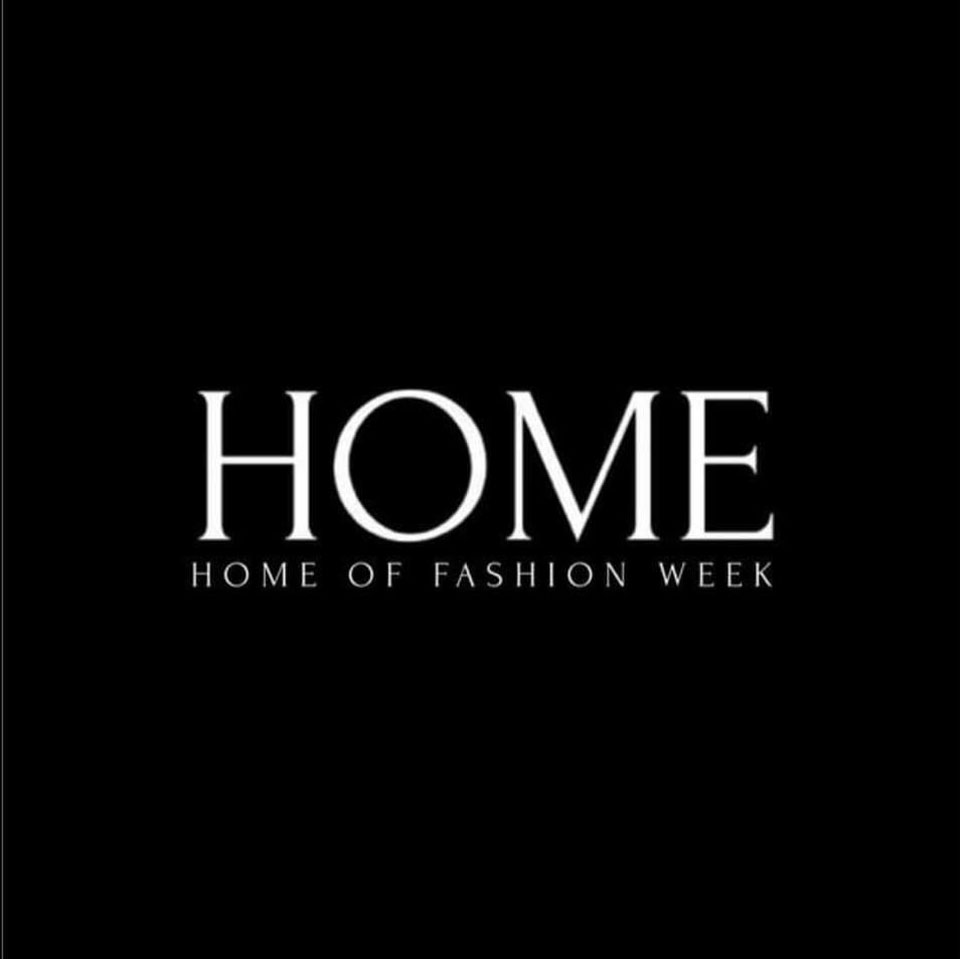 Designer @michael5inco
Executive Producer @chonabacaoco
By @mmmilano.agency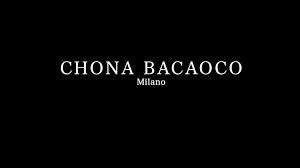 Co-producers @kuboproductionsllc
@somethinglikepluto @dodladeepthi
Creative Direction — @michael5inco
Fashion Direction — @unorodriguez
Hair and Make-Up — @joelstylst @maupiodena25 @giuseppe.barraa @maap.cc @princessglammakeup
@kiks.arcena
@magic_touch_by_res
@iamabseedee
@PrincessGlamMakeup
@Esperanza Arcena
@Rome Koltz
@maupiodena
HOME Lead Team
@pavansofia
@paolagheno
Agency @elektramodels @official_modeling_agency_paris @belle_du_silence @mmmilano.agency @malanka.fashion
MICHAEL CINCO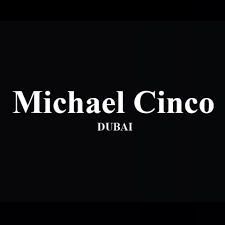 Website: https://michaelcinco.com
Shop online the Michael Cinco luxury designer dresses and gowns, exclusively on Michael CincoOfficial Website michaelcinco.com.
Contact :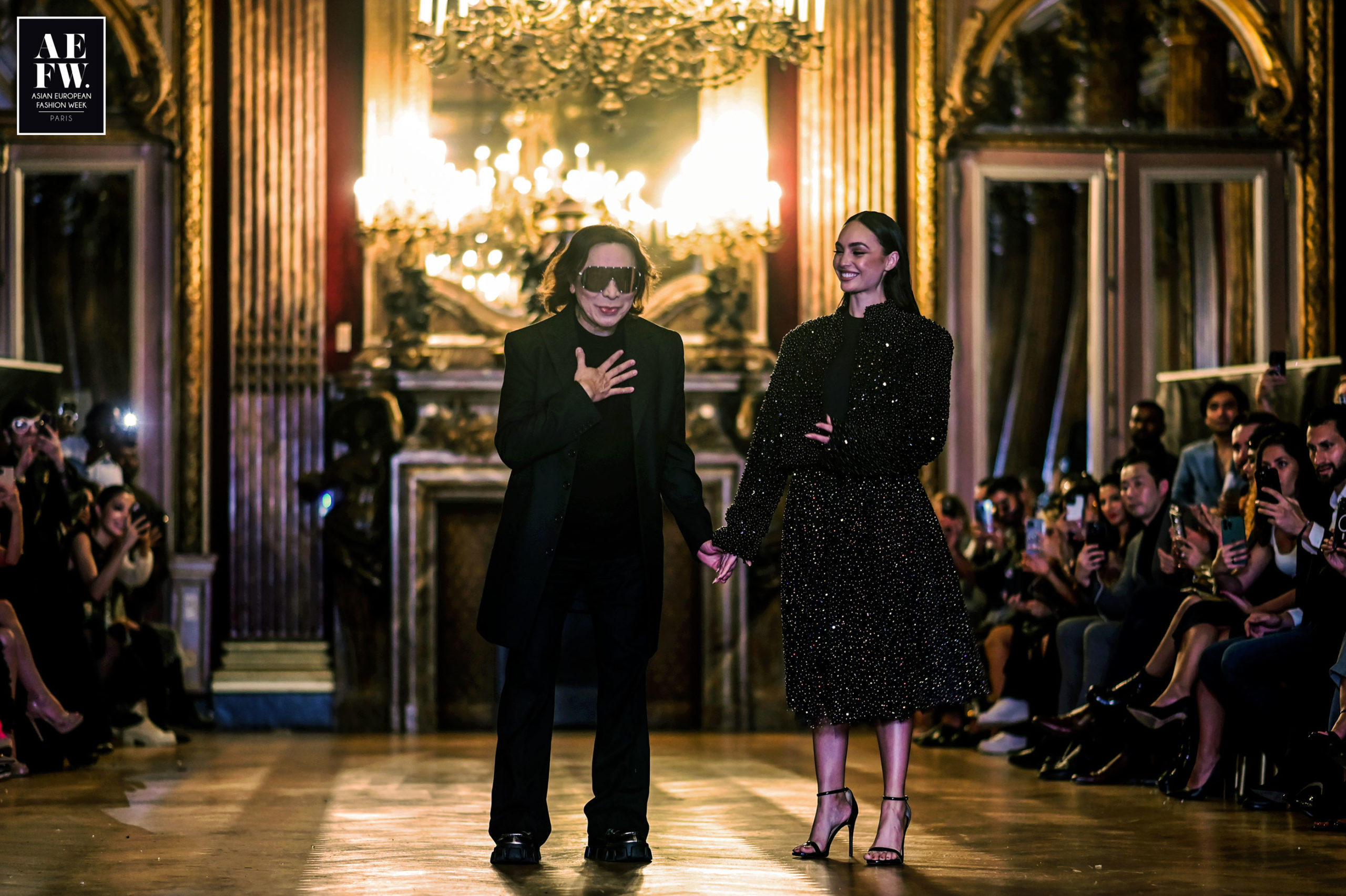 MICHAEL CINCO
Dubai Design District Office A301, 3rd flr, Building No.4 72791 – Dubai – United Arab Emirates
Instagram: https://www.instagram.com/michaelcinco5/
Shoes : maisonernest
Designed in Paris by Isabelle Bordji Made in Italy
Accessories : ann_ong_
HOME FASHION WEEK PARIS PRESENTS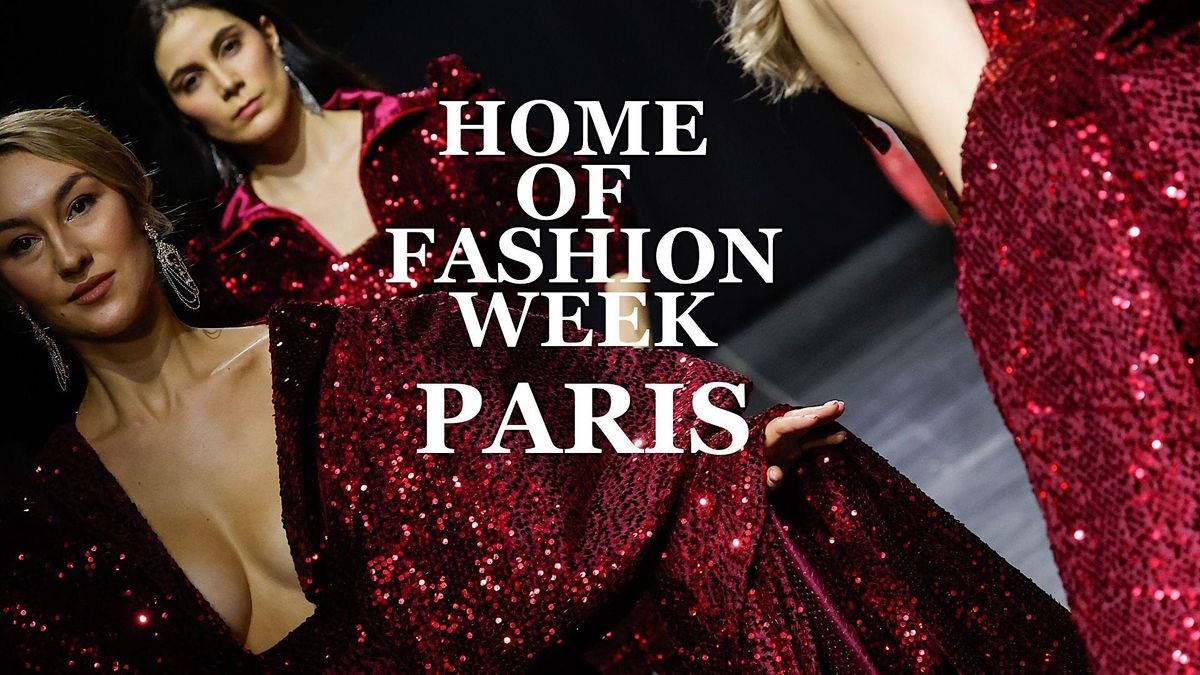 AEFW – ASIAN & EUROPEAN FASHION SHOW
AEFW (Asian European Fashion Week – Media Partner prsents MICHAEL CINCO – RTW SS24 – PFW -WEST IN PARIS-VENDOME
Rex Christy, Ceo & Owner of AEFW
Official PhotoGrapher @ Media Partner.
Guy Landry Photographer.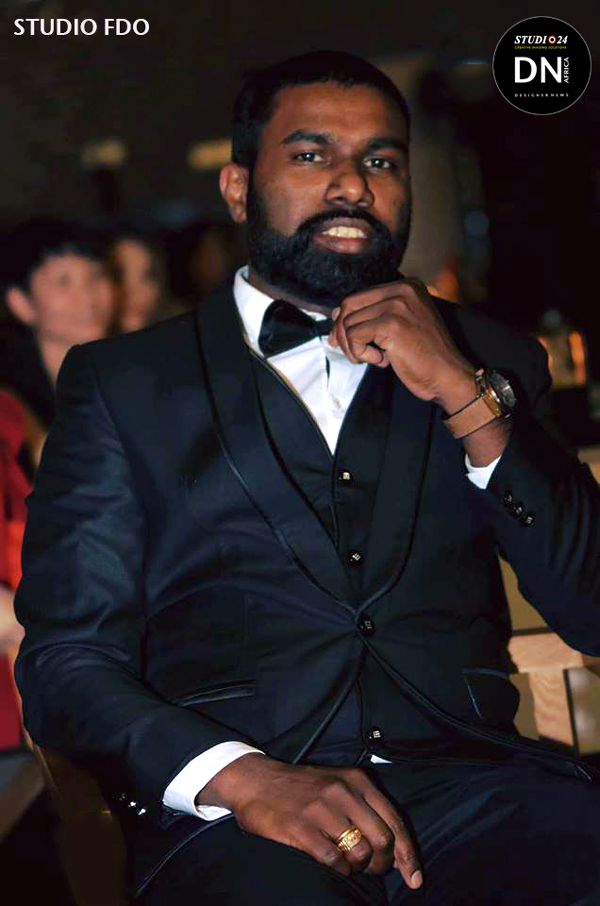 AEFW are thrilled to introduce the ASIAN & EUROPEAN FASHION SHOW, an exclusive event that provides a distinctive platform for international designers to exhibit their exceptional talents and creations.
This event is the result of a collaboration between AEFW, with the primary objective of offering emerging designers the opportunity to present their work to a global audience comprising enthusiasts, consumers, and the media.
AEFW core mission is to identify and curate the most promising emerging designers, affording them a platform to showcase their finest collections.
The ASIAN & EUROPEAN FASHION SHOW serves as a robust foundation for talented designers, enabling them to gain international exposure and carve a niche for themselves in the fashion industry.
With a keen emphasis on innovation, creativity, and diversity, AEFW event is wholeheartedly dedicated to promoting the most exquisite designs from across the globe.
AEFW are unwavering in the commitment of the organizer to crafting a unique and unforgettable fashion experience for the attendees and eagerly anticipate the privilege of showcasing the most exceptional emerging designers at our event.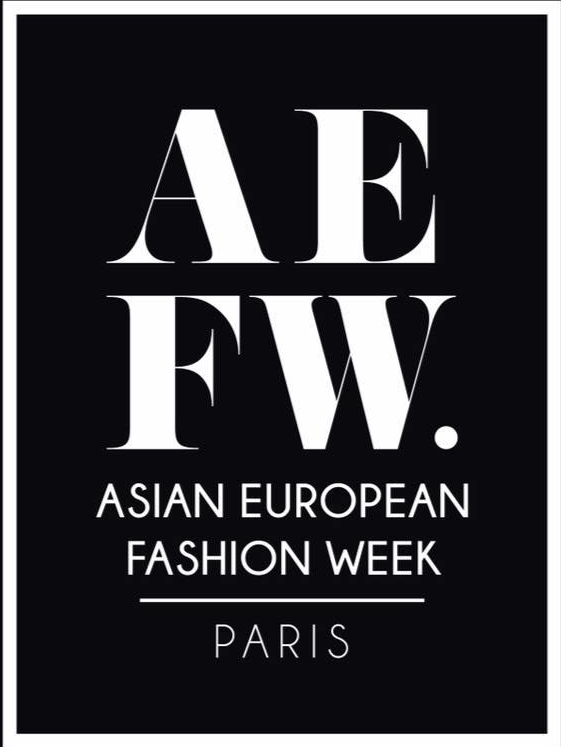 Media Partner :
Photo credit: DN-AFRICA.COM by Dan NGU – Photographer.
International photographer: Daniel Nguyen
DN-AFRICA. / DN-AFRICA.COM/ Media Partner
AI FASHION / Zou & Katia
AI FASHION MAG

By Zou, Katia & Dan NGU – New Media Making
Introducing AI FASHION MAG, a groundbreaking fusion of Human Ingenuity & Technological Innovation.
This pioneering AI fashion magazine showcases the boundless possibilities that arise when creativity harmonizes with cutting-edge technology.
DN-AFRICA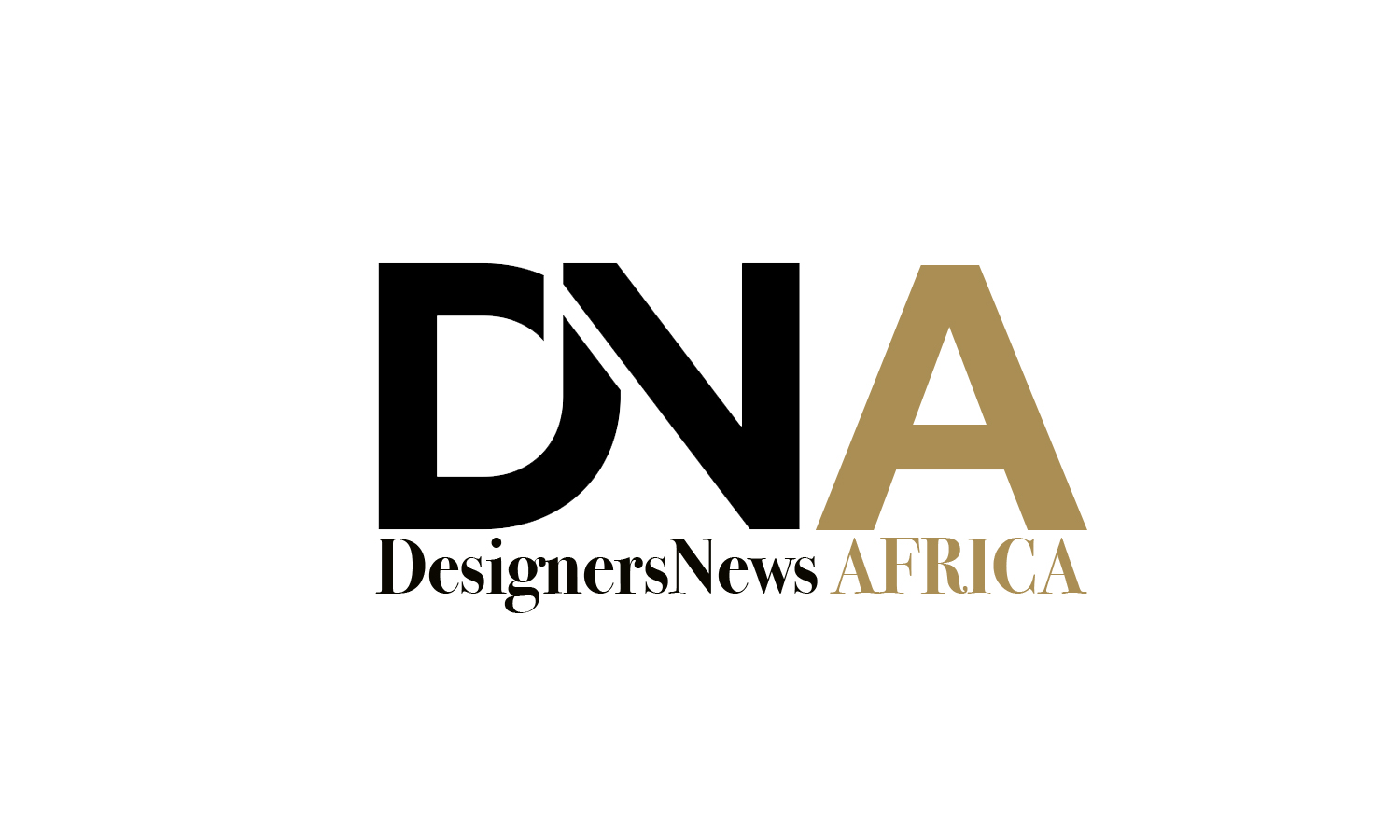 LINKS TO OUR ONLINE MAGAZINES :
Media : DN-AFRICA.COM
Venue :