Lauriane DOUMBOUYA, the First Lady of Republic of Guinea – Official Sponsor for Miss Guinee 2023 Edition 12
Date: October 27 2023
Location: Ratoma, Residence of Miss Guinee
LAURIANE DOUMBOUYA – FIRST LADY OF THE REPUBLIC OF GUINEE is THE GODMOTHER OF MISS GUINEE 2023
Lauriane Doumbouya, the First Lady of the Republic of Guinea, has taken on the role of the official sponsor for Miss Guinea 2023.
On October 27, 2023, she visited the candidates' residence to inaugurate the start of various activities planned as part of the training program.
The theme for Miss Guinea 2023 is « the empowerment of women in the fight against irregular migration. »
This event aims to showcase Guinean feminine beauty while emphasizing ethics, compliance, and transparency.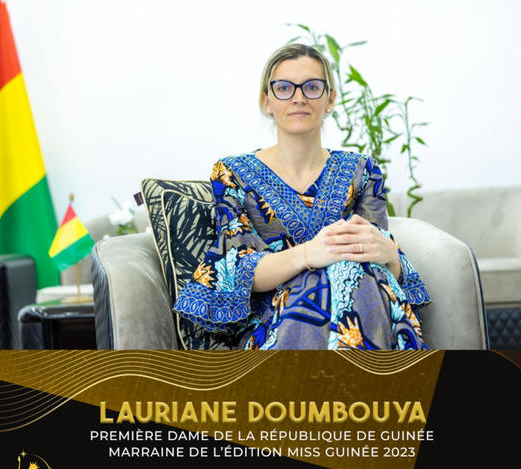 Words of encouragement for the candidates of Miss GUINEE 2023
'I had the opportunity to meet the 23 candidates in Ratoma and visit the premises of the Residence of Miss Guinee, where they will be staying for the next 30 days for this contest combining beauty and intelligence.
These young candidates are full of exceptional ideas and projects, and they will undergo intensive coaching and take part in a series of challenges, including presenting projects with high social potential at the final.
I am optimistic that this edition of Miss Guinee will go beyond outward beauty and contribute to the promotion and empowerment of women in the fight against illegal migration, by showcasing the candidates' innovative social projects. I offer my encouragement to the organisers and wish the contestants good luck.'
The journey of Lauriane DOUMBOUYA
The journey of Lauriane DOUMBOUYA is an inspiring story of determination, an impressive professional career, and a commitment to her new adopted country.
Her role as the de facto First Lady and her support to the Guinean population in times of crisis demonstrate her compassion and willingness to make a positive contribution to society.
Her ability to juggle her professional, family, and public responsibilities showcases her leadership and dedication to the public cause. Lauriane DOUMBOUYA embodies the notion that individuals can have a significant impact, regardless of the path they choose.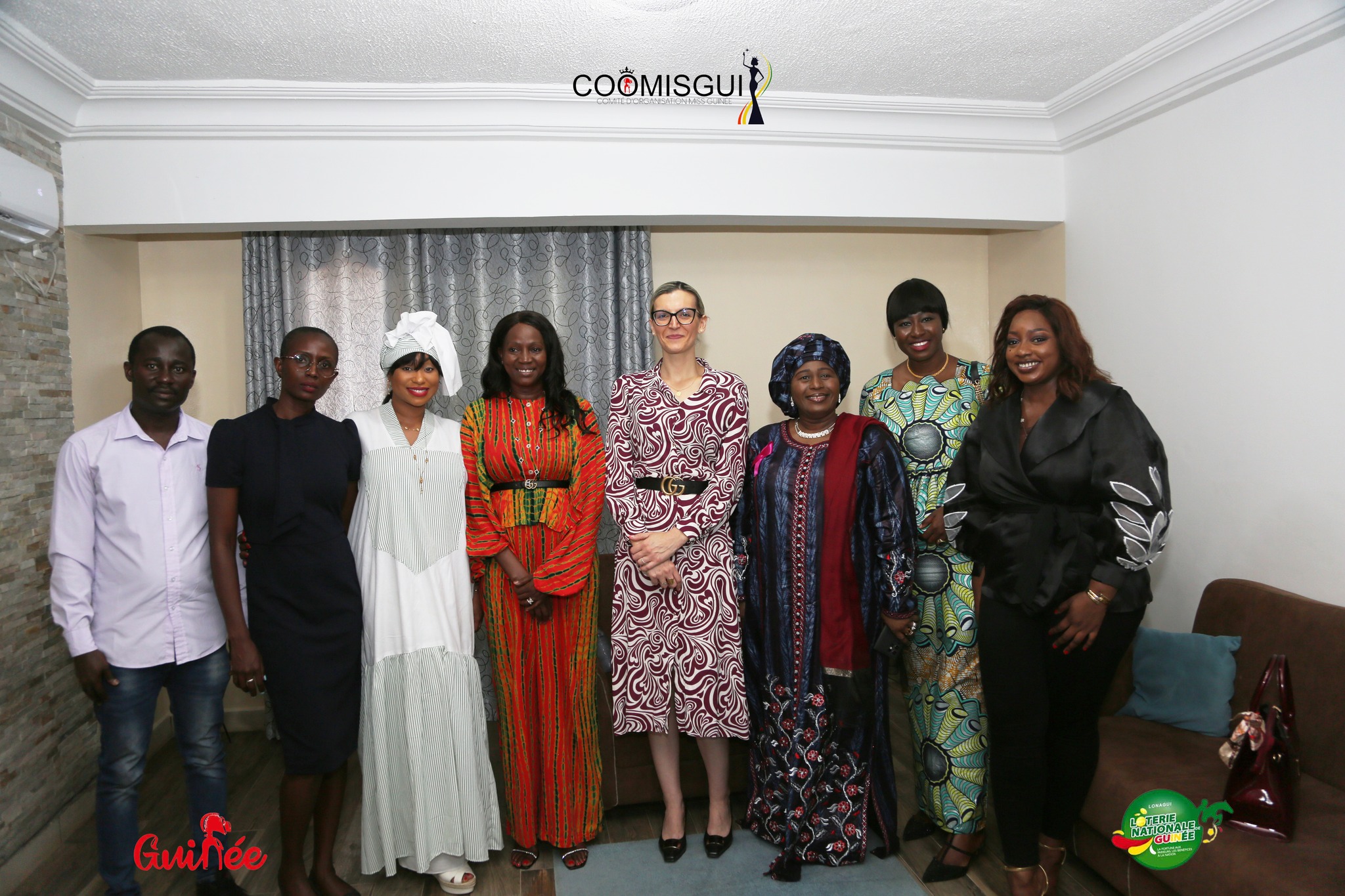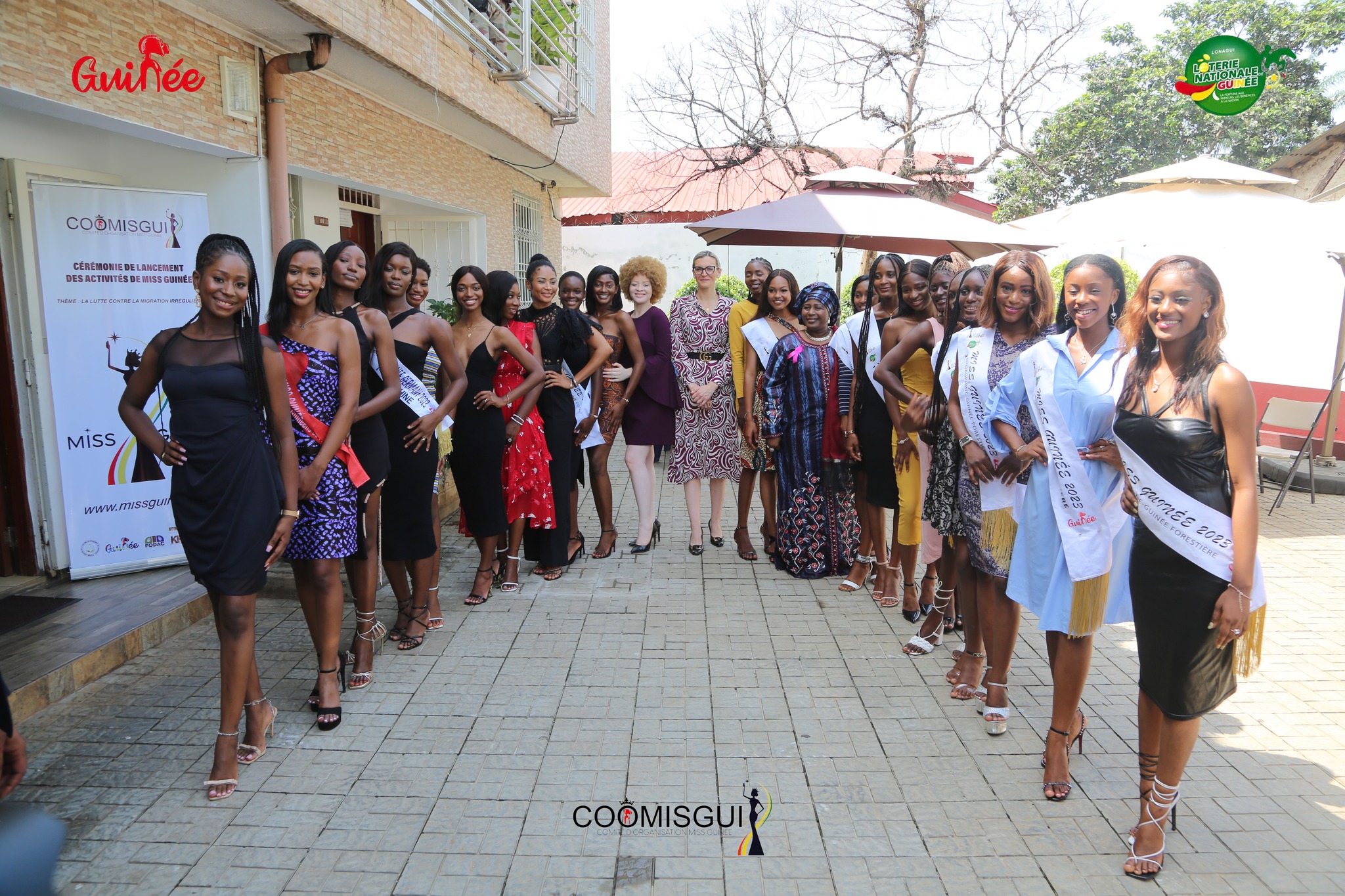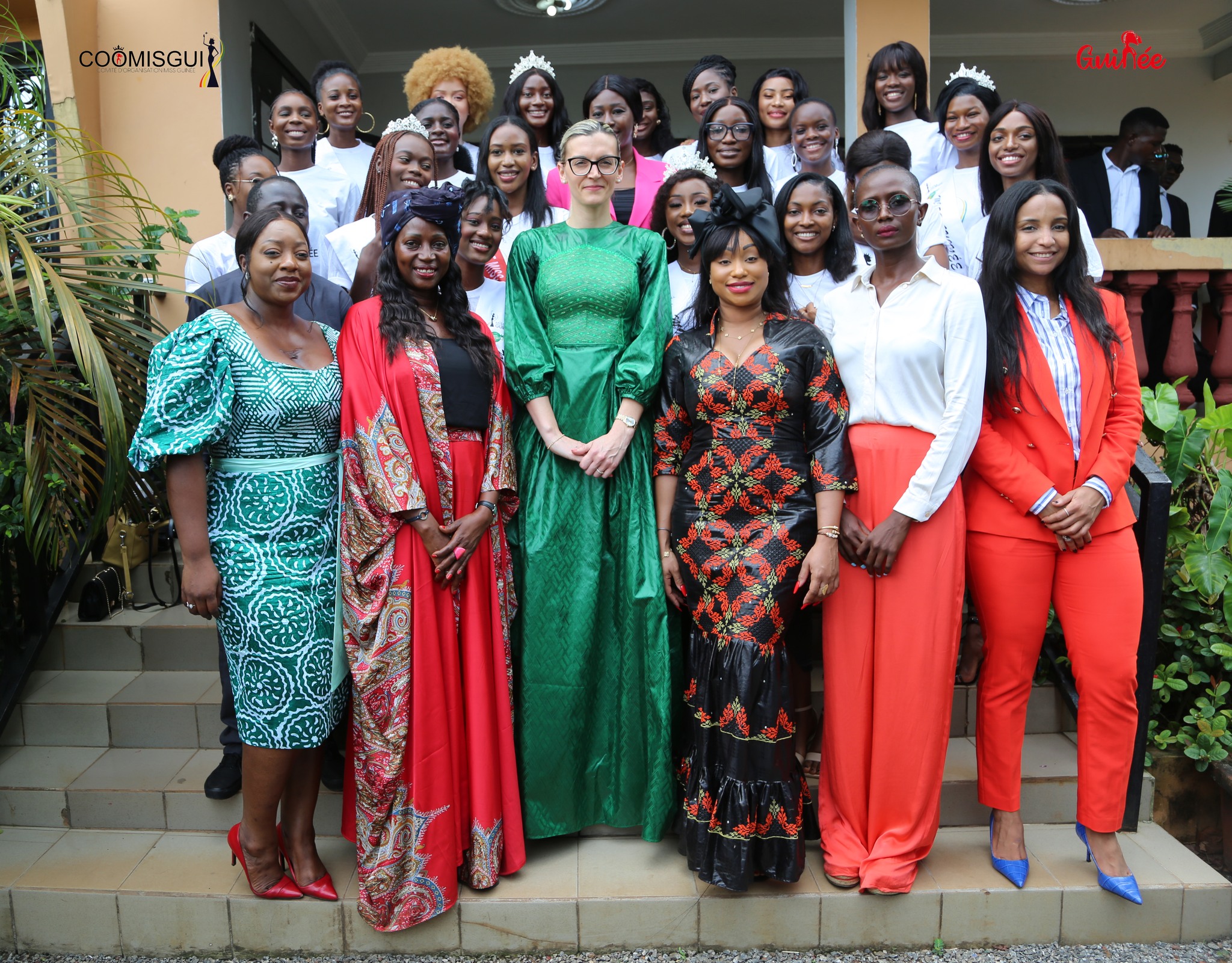 Miss GUINEE 2023 – Message from the First Lady Her Excellency Madame DAURIANE DOUMBOUYA
COOMISGUI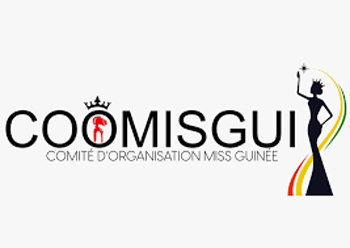 The Miss Guinea Organization Committee (COOMISGUI) officially launched Miss Guinee activities this Saturday, March 11, 2023 which will run from March 10 to June 30, 2023.
The final of the Miss Guinee pageant will be held on 24 November 2023 in Conakry
The new organizing committee of the national beauty contest  »Miss Guinea » abbreviated ; COOMISGUI.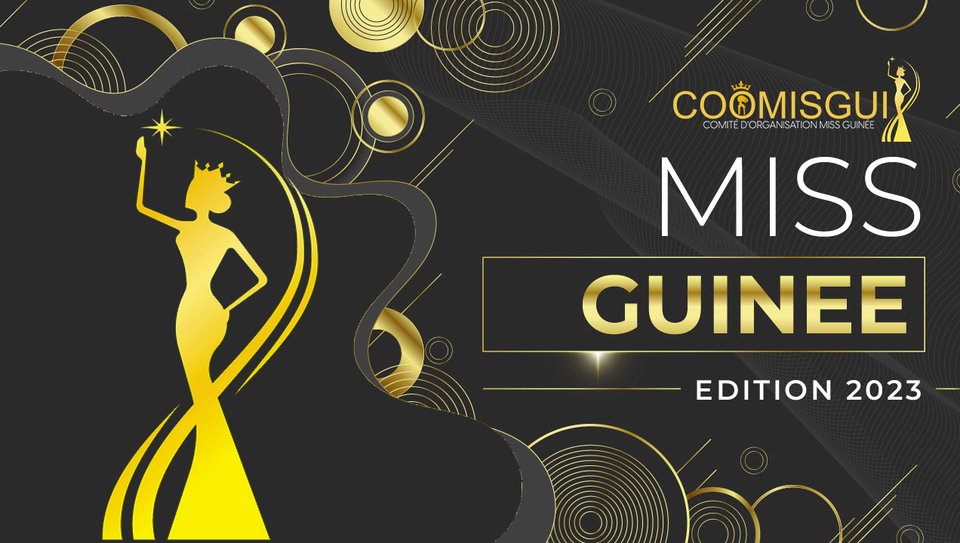 MISS GUINEE 2023 – VOTING SMS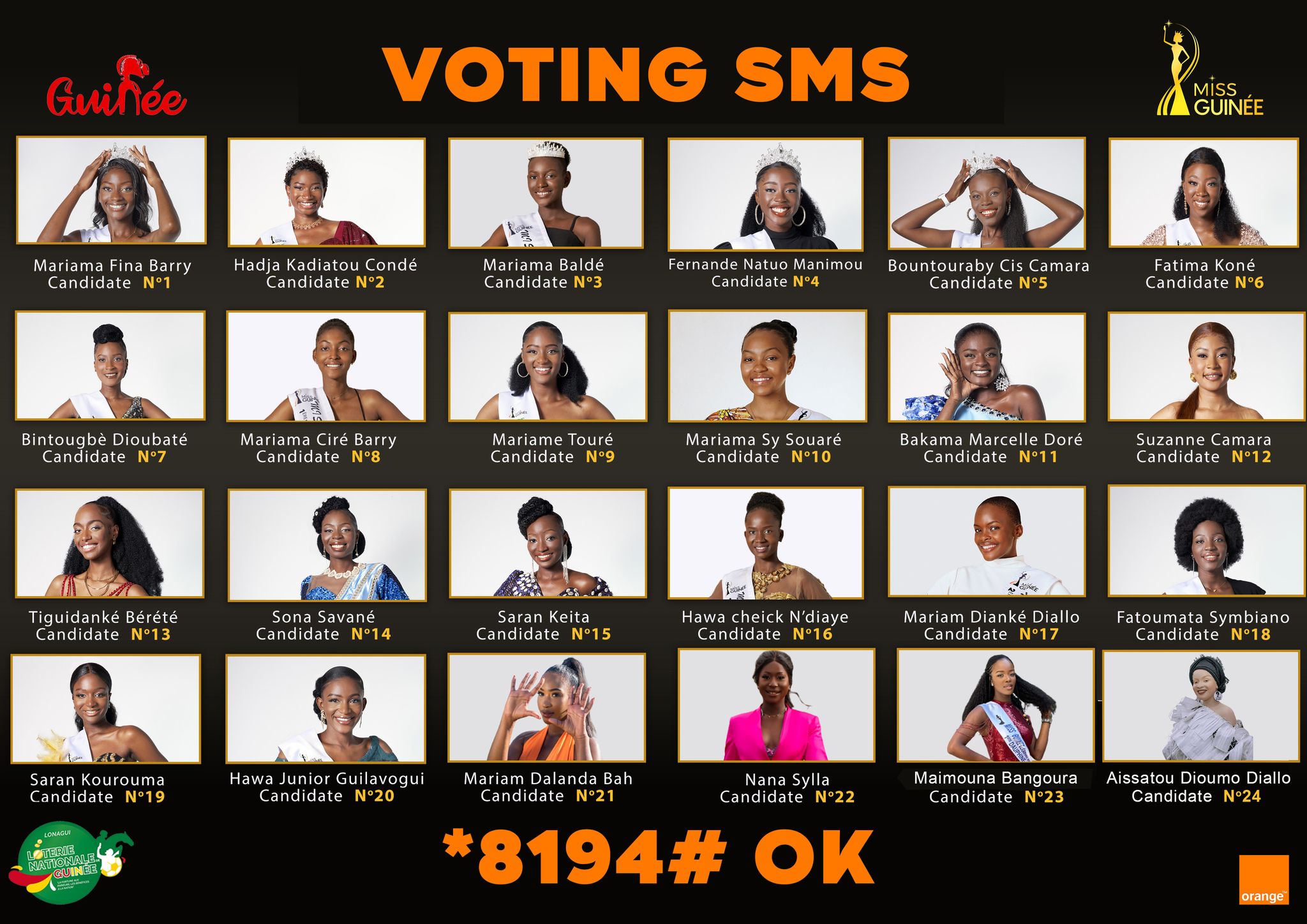 Send an SMS in Composing the Following Message : *8194# OK
Choose the Option 1 to procede to Your Vote and Choose the Number of Your Candidate
KPAAF
Following the organization of the Miss Guinea beauty contest, KPAAF signed a partnership agreement with the Ministry of Culture, Tourism and Crafts to organize the Beauty Contest for 2023 and 2024. Mrs. Aminata Diallo expressed her dedication to upholding the specifications and promoting Guinea's brand image, providing reassurance to the audience. KPAAF-GUINEE was selected after meeting all the criteria set out in the specifications for organizing the Miss Guinea contest.
Sponsor leader : Lonagui – National Lottery of Guinea

Ministry of Culture, Tourism and Crafts Guinea

 Arts and Culture Development Fund – FODAC

KPAAF GUINEA

B2D Immobilier

MouNa Group Technology S.A