MISS GUINEE 2023 Edition 12 – Official Visit of  Madame Lauriane Doumbouya, the First Lady of the Guinee Republic & Madame Aicha Nanette Conté, Aicha Nanette Conté, – Visit the candidates residence
Date: October 25 2023
Location: Residence of the Contestants of Miss GUINEE 2023, Guinee CONAKRY
Words of encouragement for the Miss Guinee from the First Lady & the Minister of  Women's Promotion, Childhood, and Vulnerable Persons
Madame Lauriane Doumbouya, the First Lady of the Guinee Republic and official sponsor of Miss Guinea 2023, accompanied by Madame Aicha Nanette Conté, Minister of Women's Promotion, Childhood, and Vulnerable Persons,  visited the candidates' residence to preside over the launch of various activities planned as part of the training program.
They met with the contestants and toured the residence facilities, where the candidates will stay for the next 30 days.
Words of encouragement for the Miss Guinee contestants at the « mise au vert » of the candidates at their residence for the next 30 days before the final Beauty Contest.
OFFICIAL VISIT of the Presidency of the Guinee Republic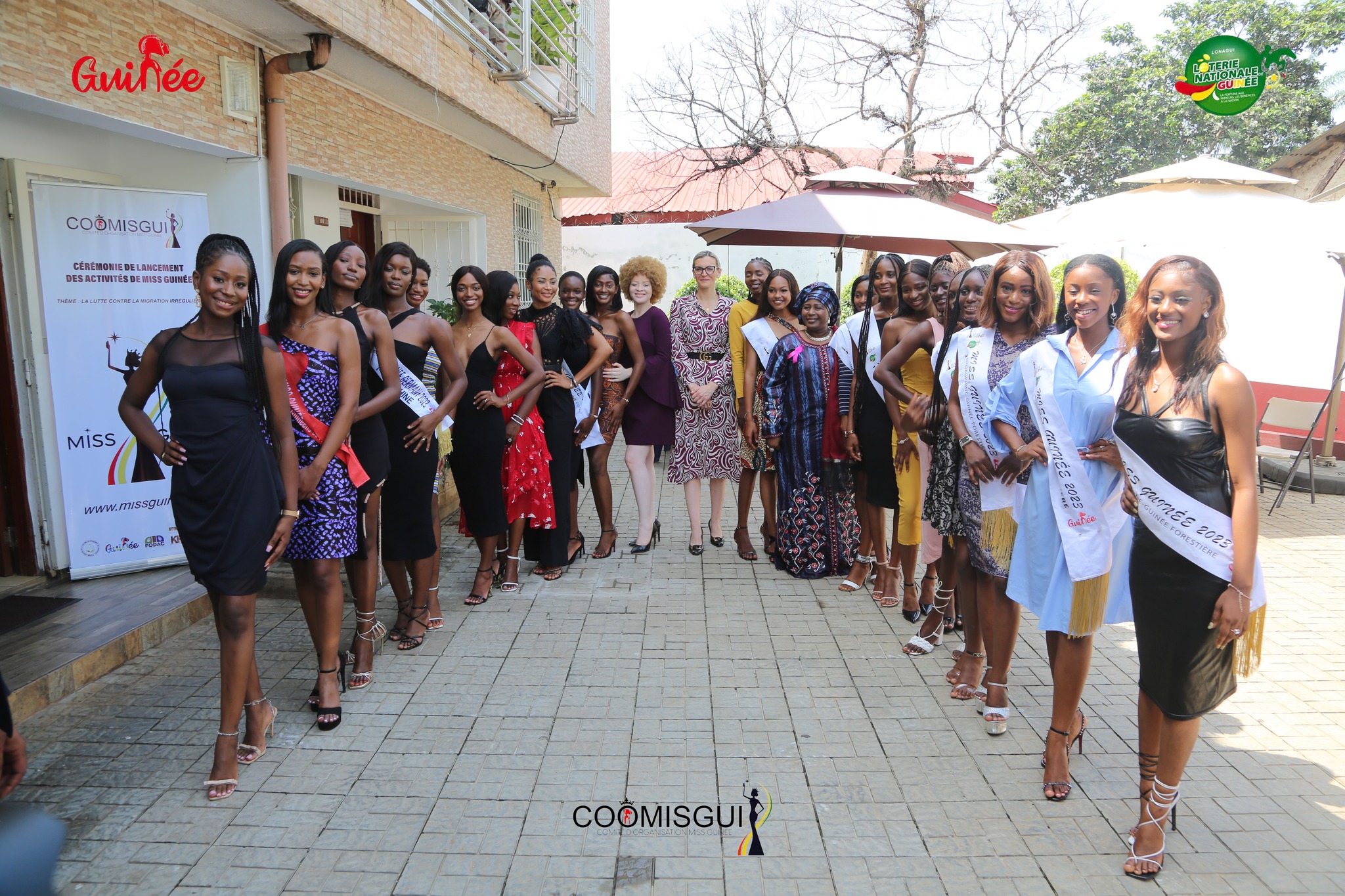 Madame Lauriane Doumbouya, the First Lady of the Guinee Republic, The Godmother of Miss GUINEE 2023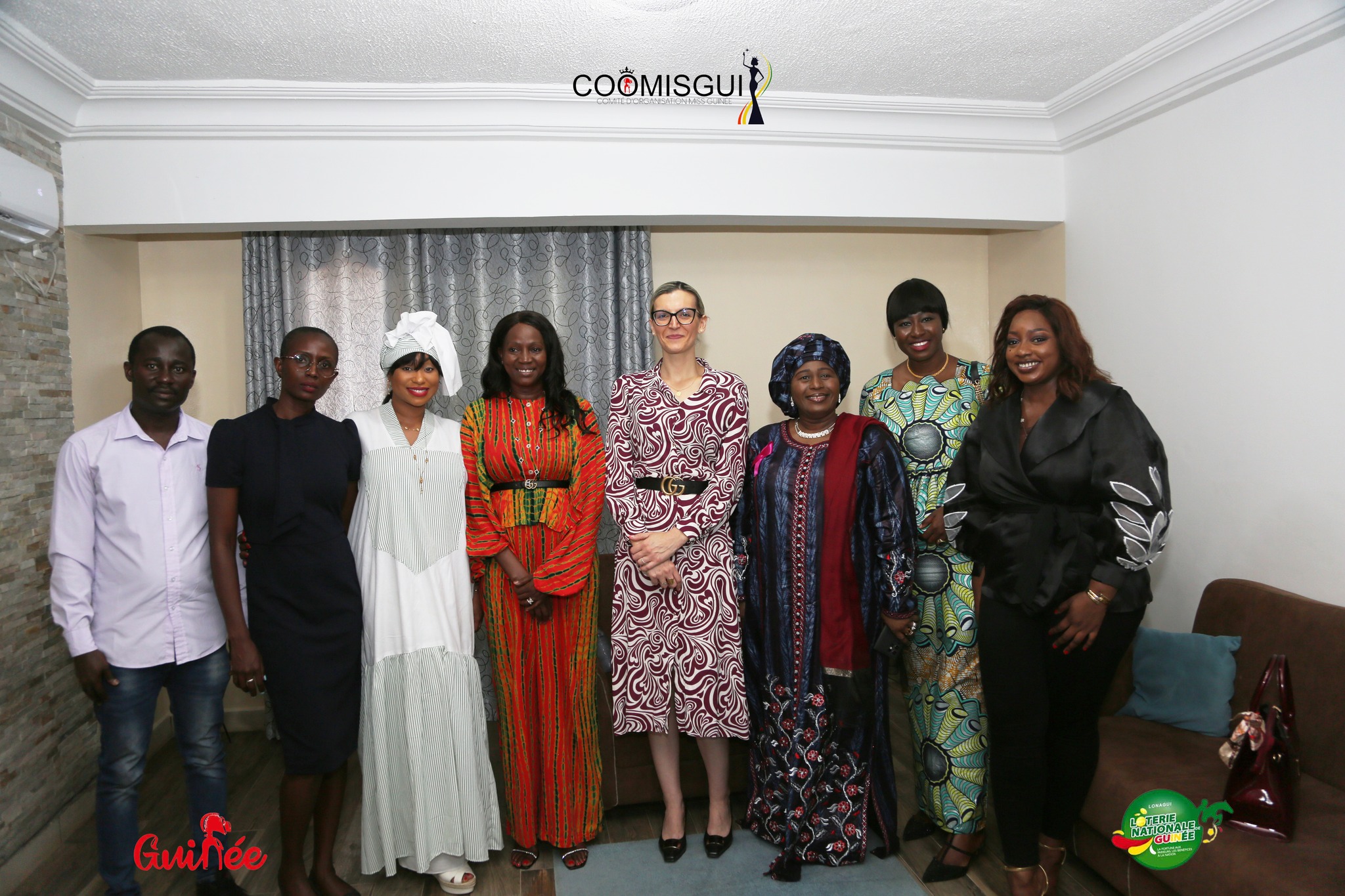 Her Excellency, Madame Lauriane Doumbouya, the First Lady of the Republic of Guinea, is widely recognized for her unwavering commitment to the advancement of women's rights and early childhood development.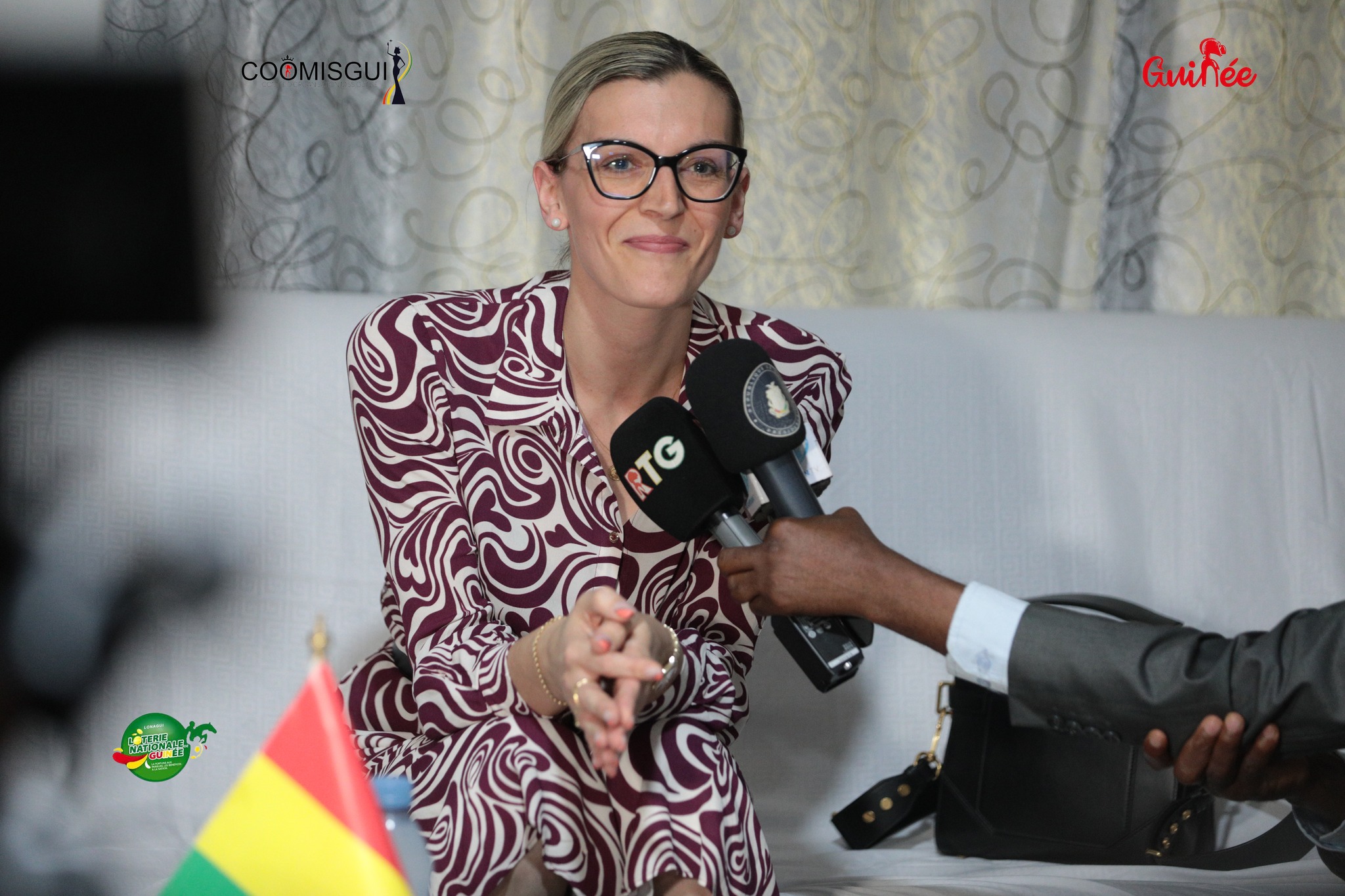 Her tireless efforts have made her a prominent figure in supporting concrete projects aimed at empowering these noble causes. It is for this reason that she has taken on the role of the Official Sponsor of the national Miss Guinea competition for the current year.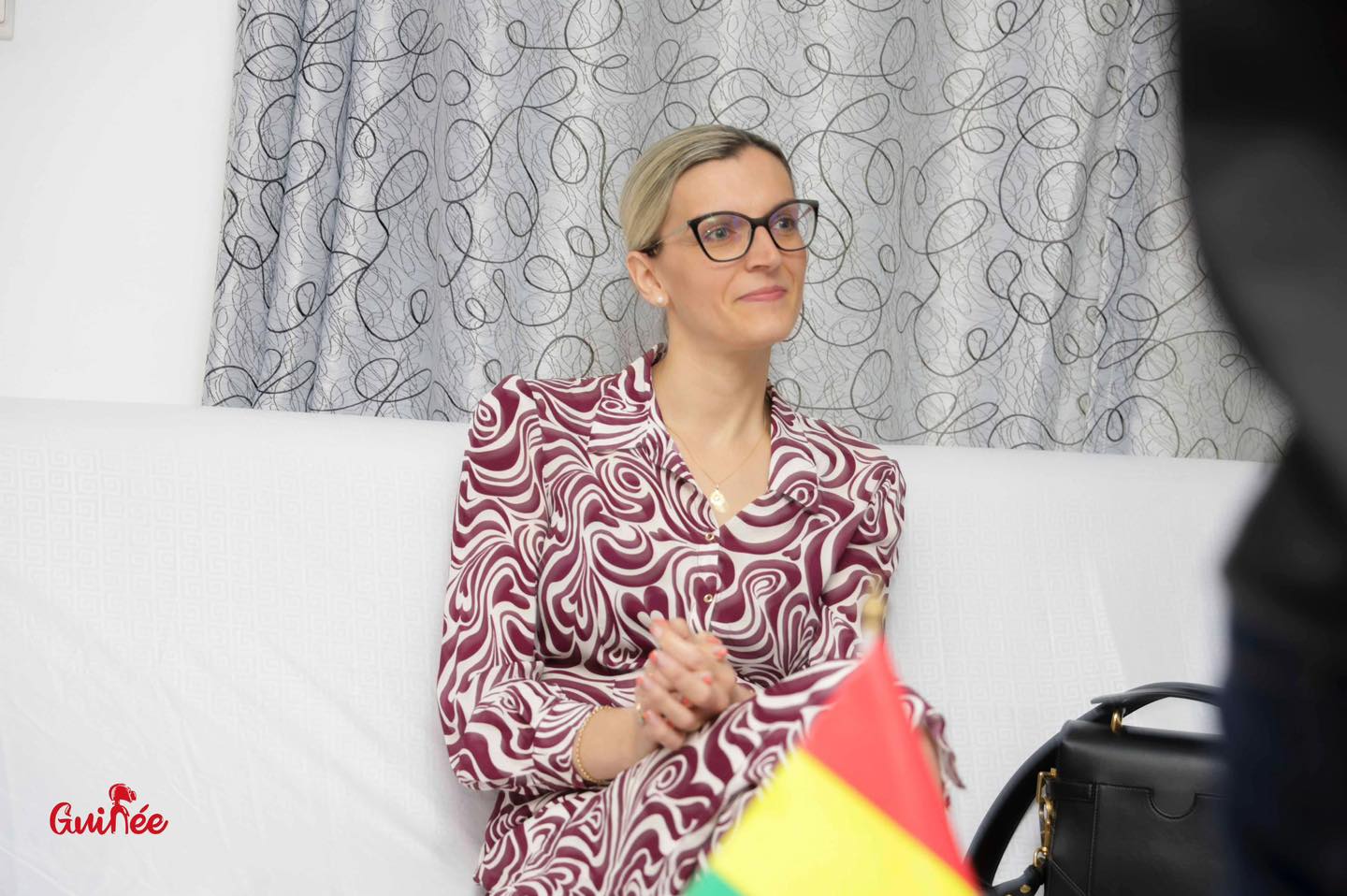 During the visit, the First Lady had the privilege of meeting the pageant contestants and engaging in in-depth discussions on crucial issues related to women's empowerment.
The theme chosen this year, « empowering women to combat irregular migration », is a central concern for the First Lady.
She has therefore decided to be present and support COOMISGUI in its objective of enhancing the image of young Guinean women.
The Committee expresses its gratitude to First Lady Lauriane Doumbouya and to the girls and women of Guinea.
Madame Aicha Nanette Conté, Minister of Women's Promotion, Childhood, and Vulnerable Persons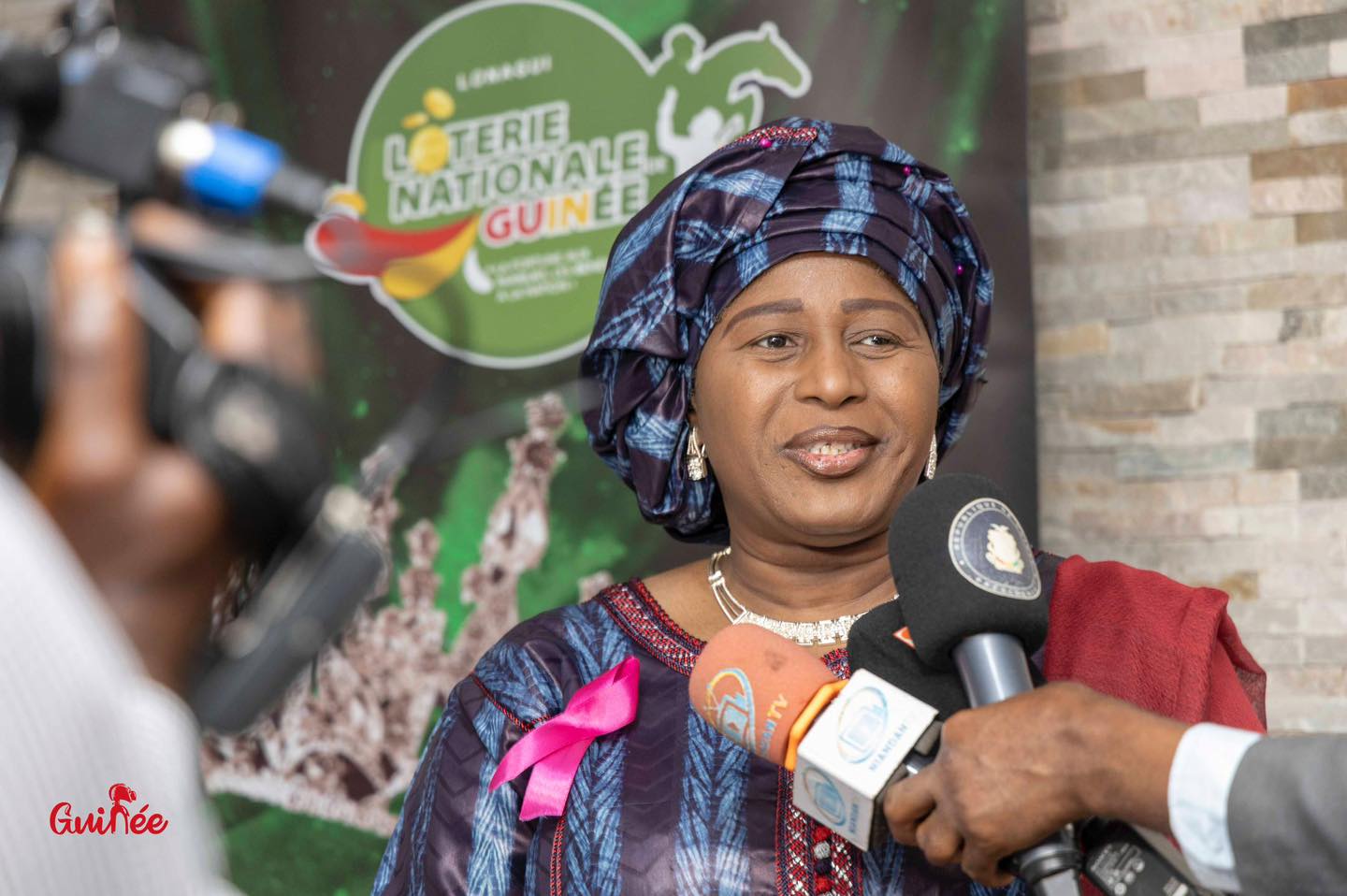 Madame Aicha Nanette Conté took office on October 27, 2021. In her role, she has expressed a commitment to work towards the empowerment of women and the well-being of children.
Prior to her appointment, she was a Child Protection Specialist at UNICEF Guinea.
She has expressed gratitude to the President of the transition, Colonel Mamadi Doumbouya, and the Prime Minister, Mohamed Béavogui, for their trust in her.
During this visit, the First Lady, Madame Lauriane Doumbouya & Madame Aicha Nanette Conté the Minister of Women's Promotion, Childhood, and Vulnerable Persons had the opportunity to engage and remind with our finalists on the crucial subject of women's empowerment, a topic that holds great importance to her.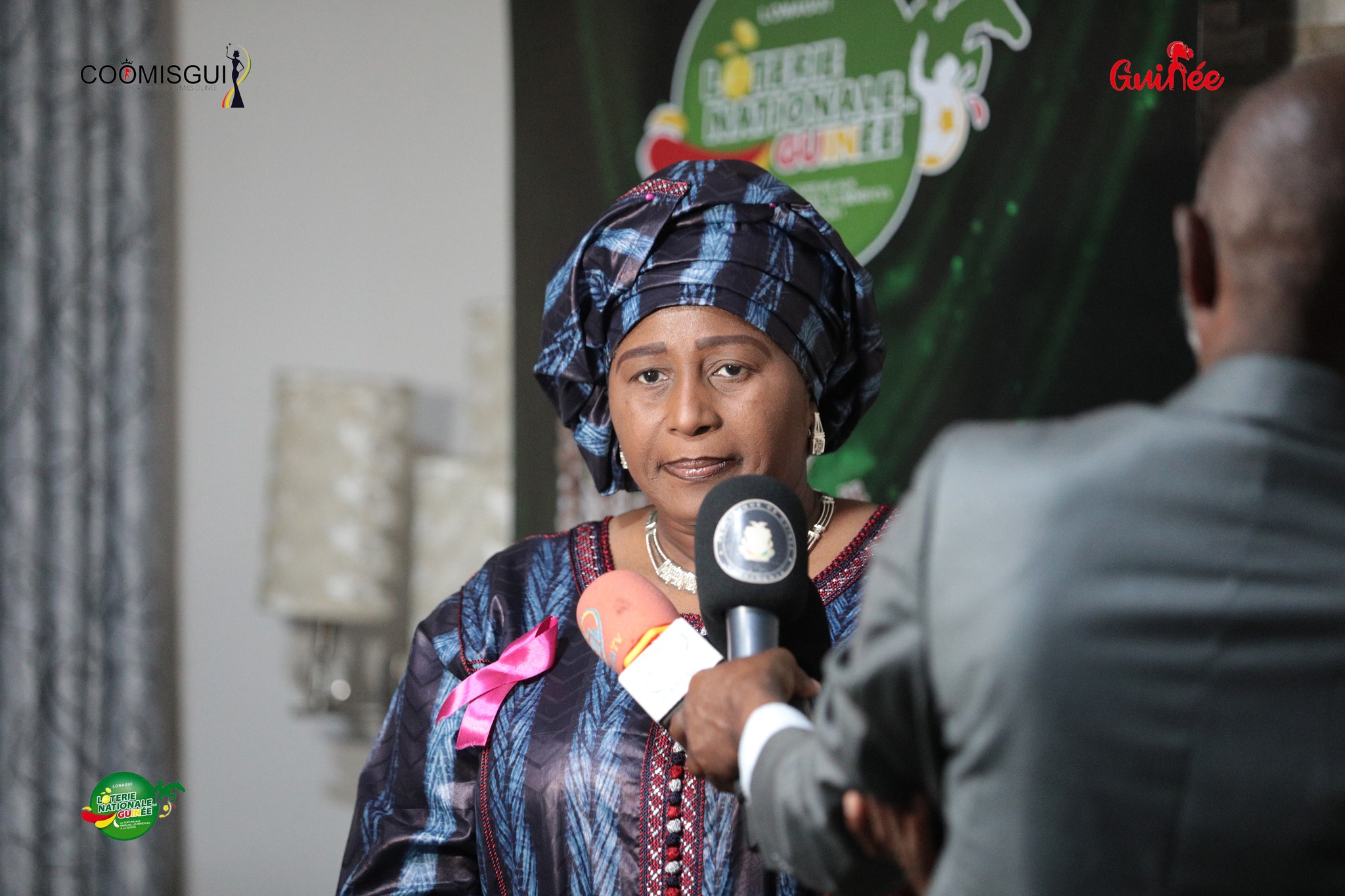 COOMISGUI, Madame Aminata DIALLO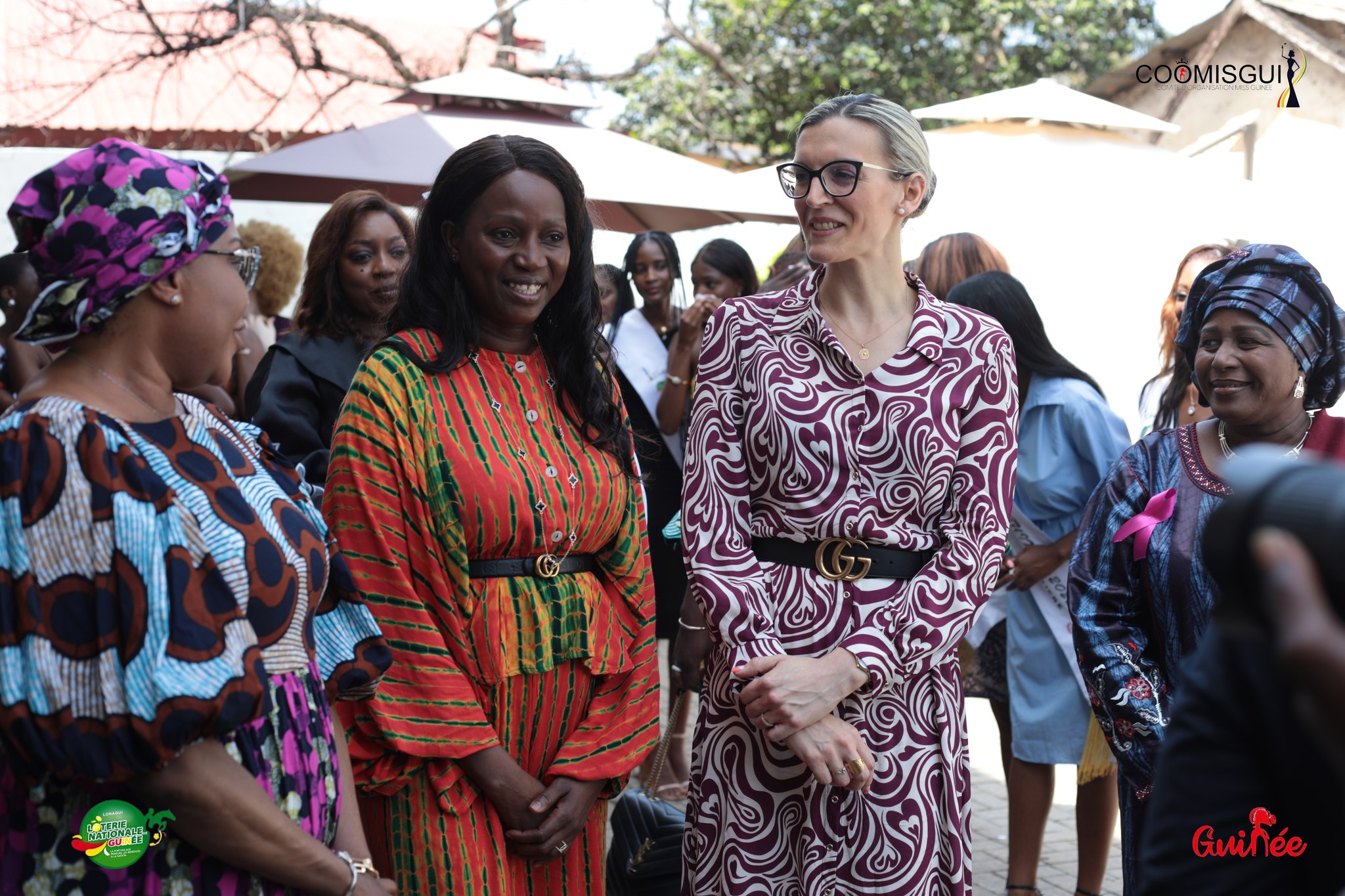 COOMISGUI by Madame Aminata DIALLO and her team organization express their deep gratitude to these exceptional women, Madame Lauriane Doumbouya and Madame Aicha Nanette Conté, for their unwavering support towards the empowerment and autonomy of Guinean women.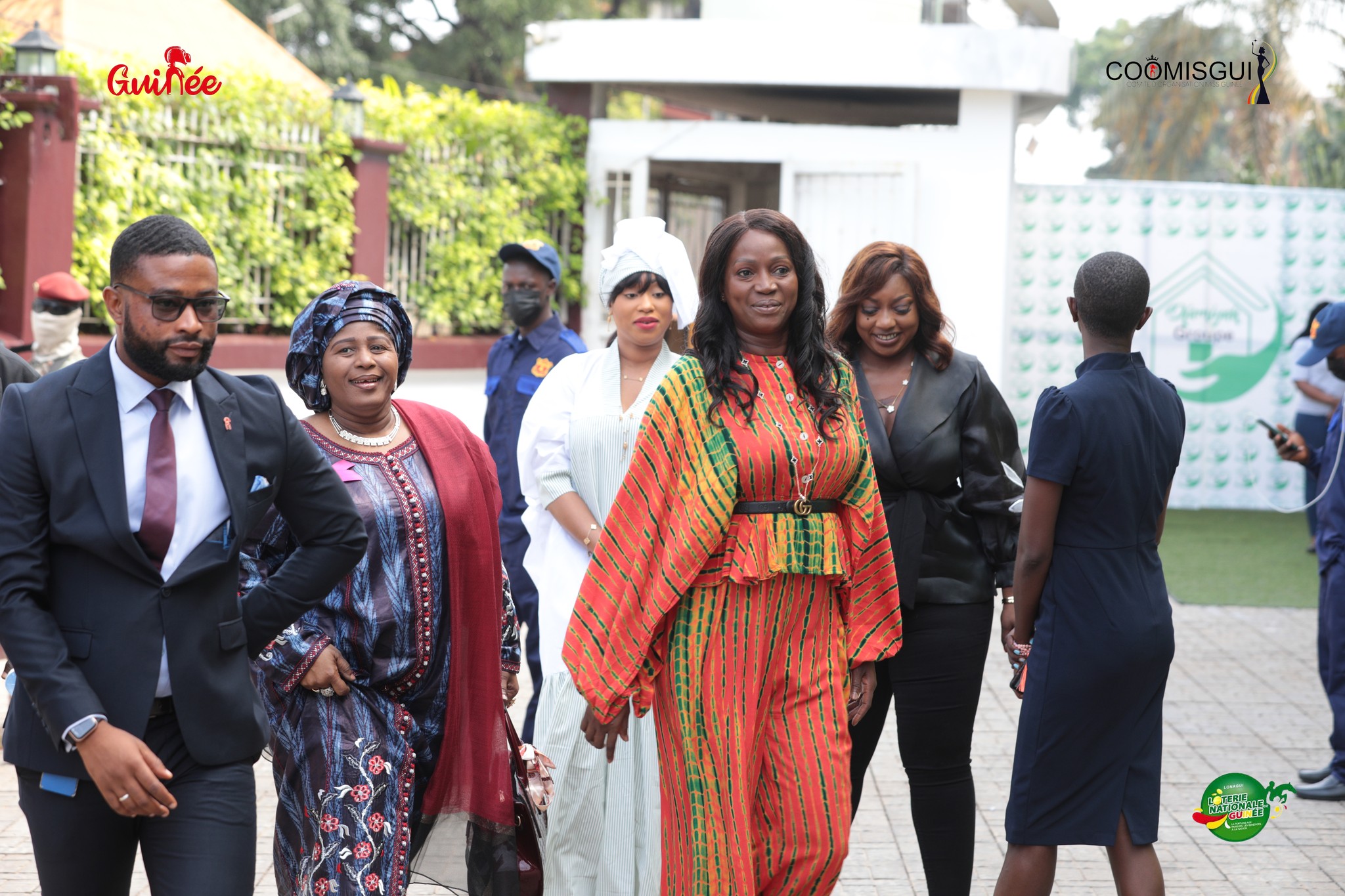 COOMISGUI 2023 – The Candidates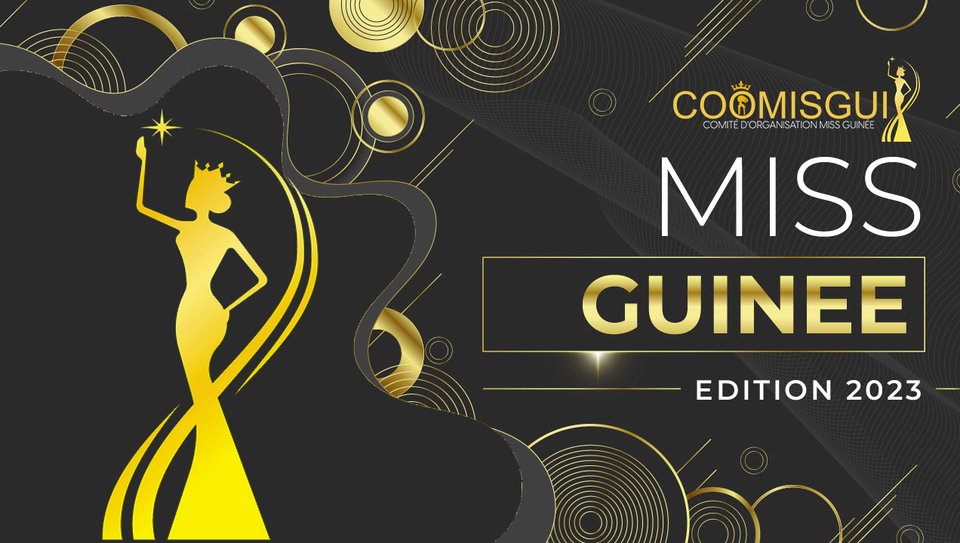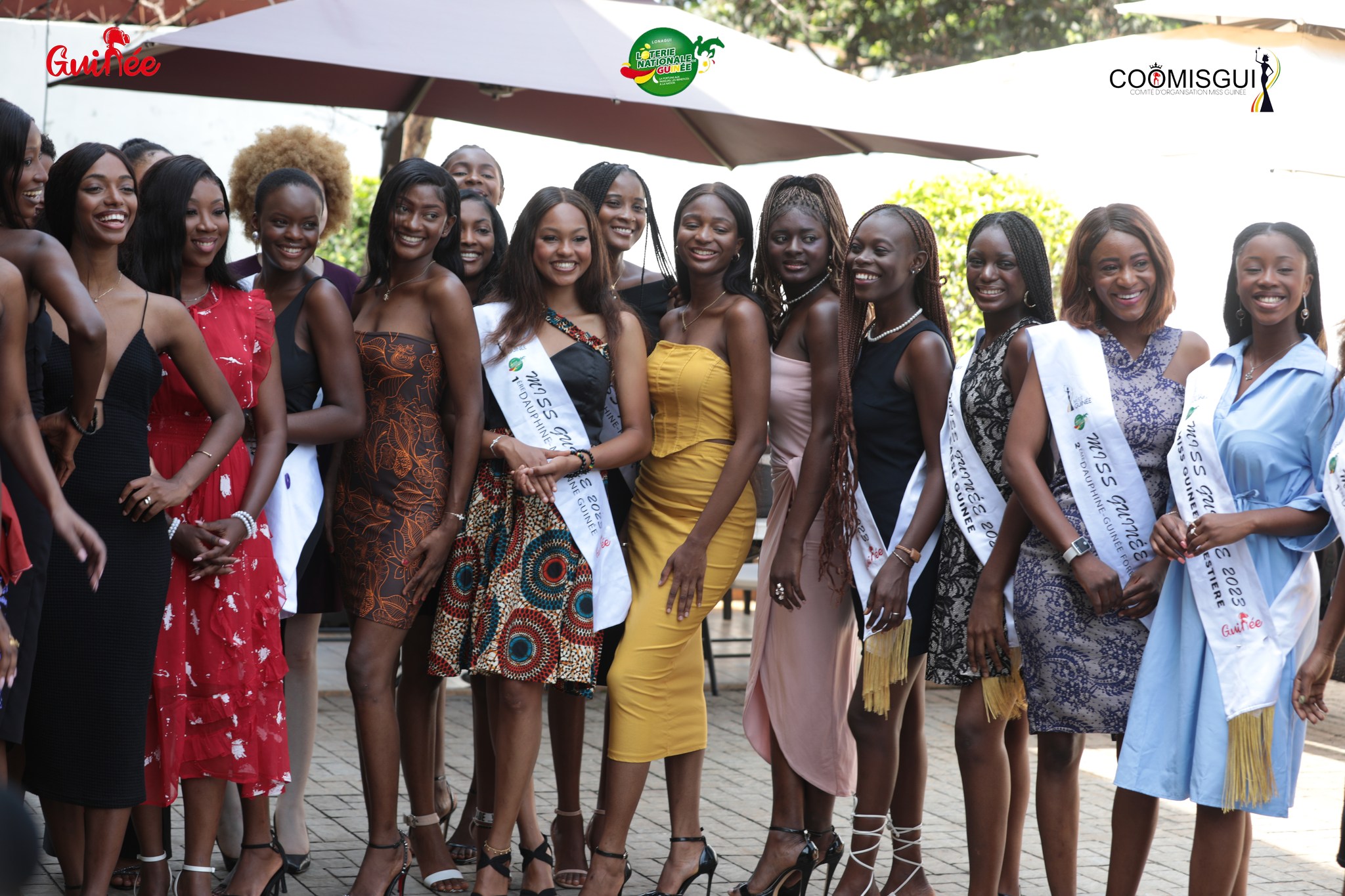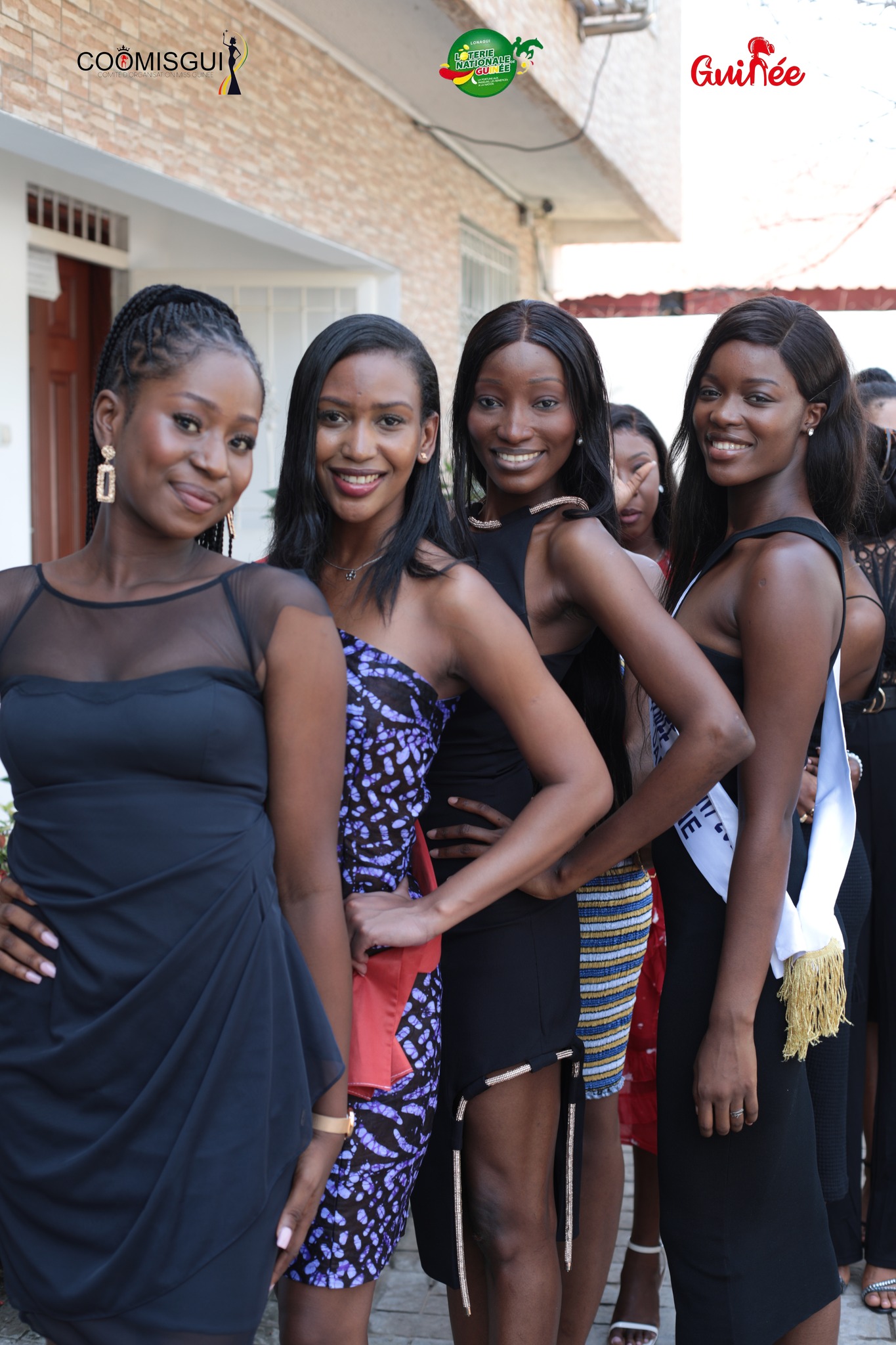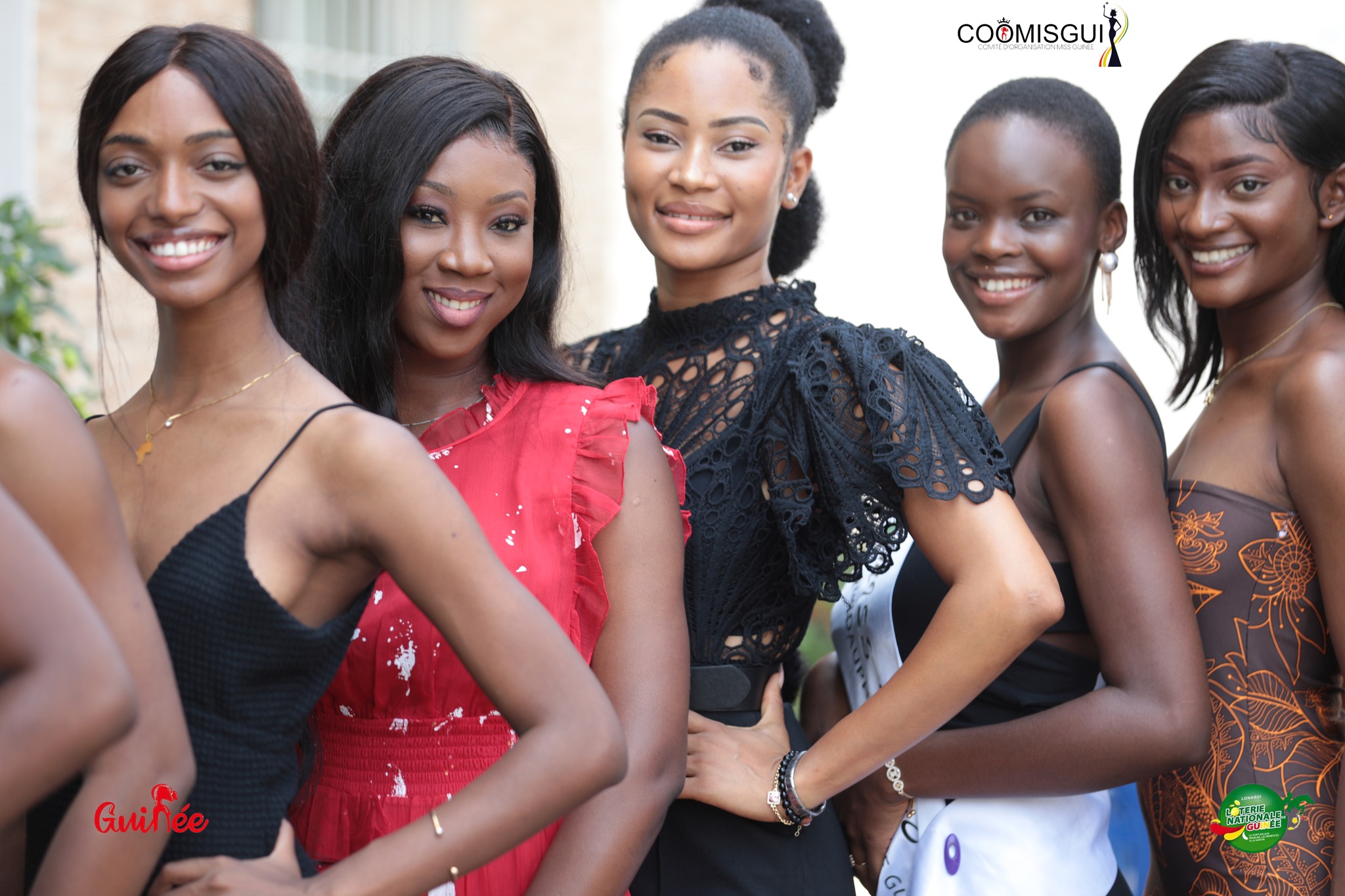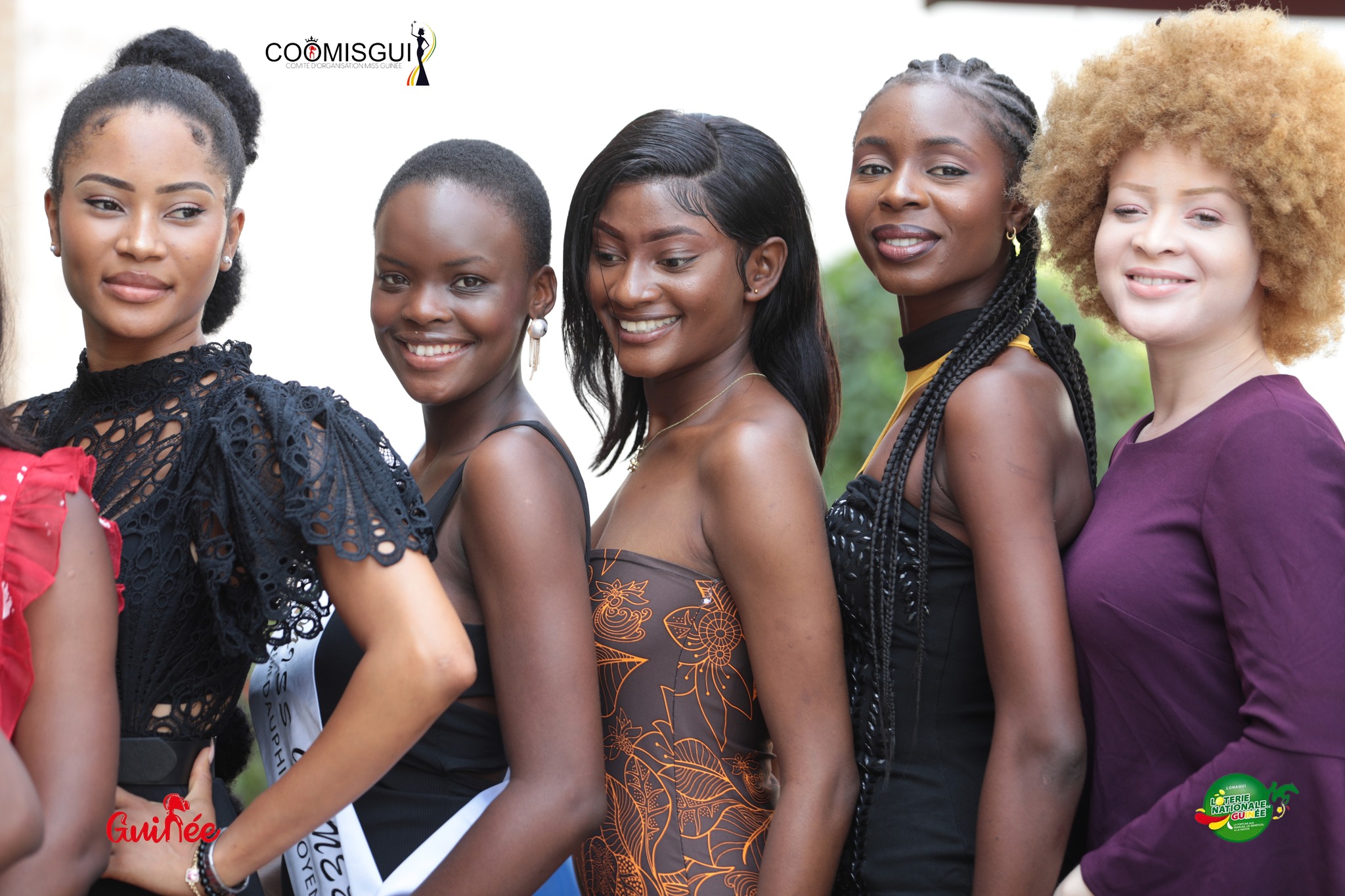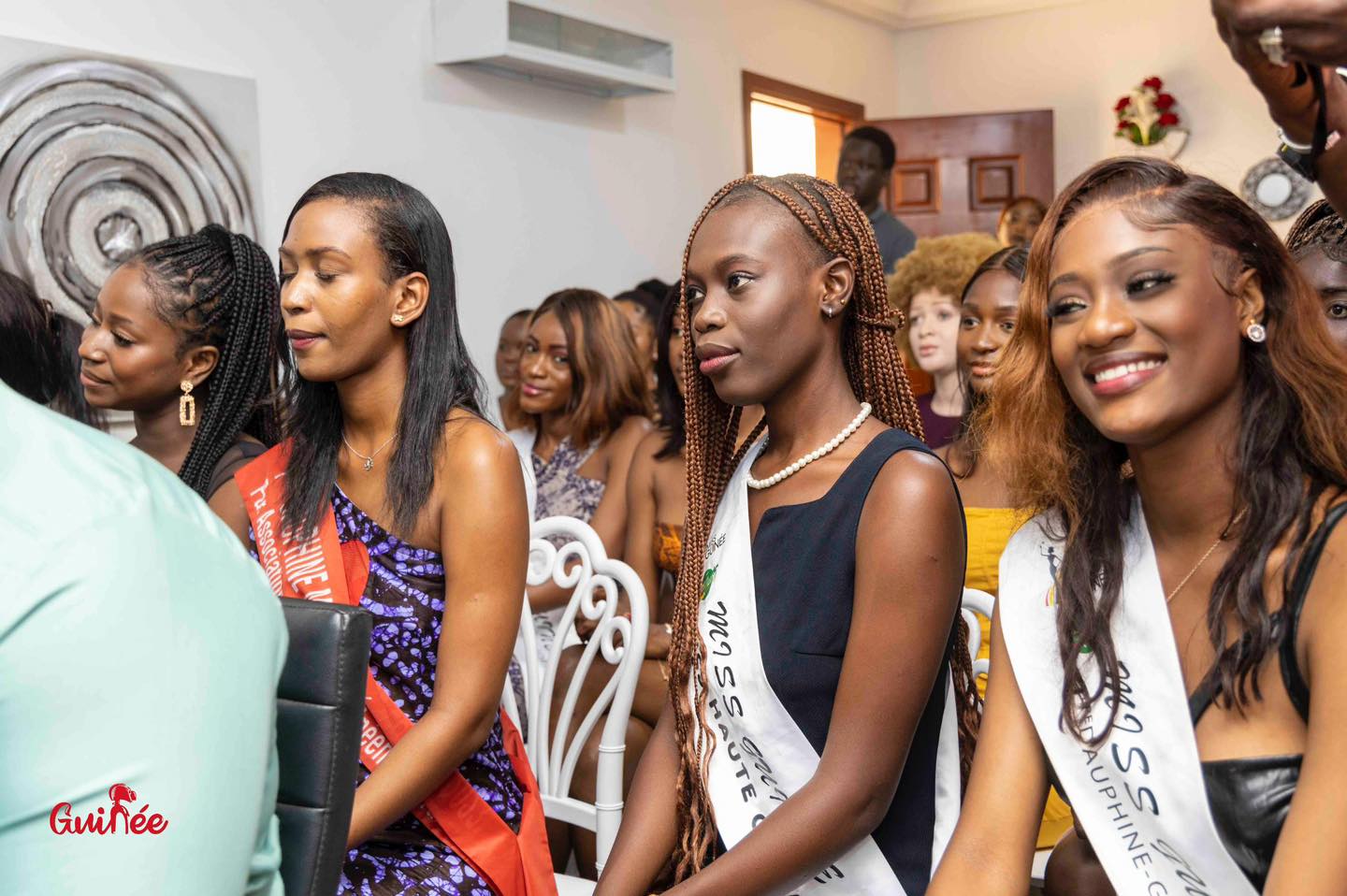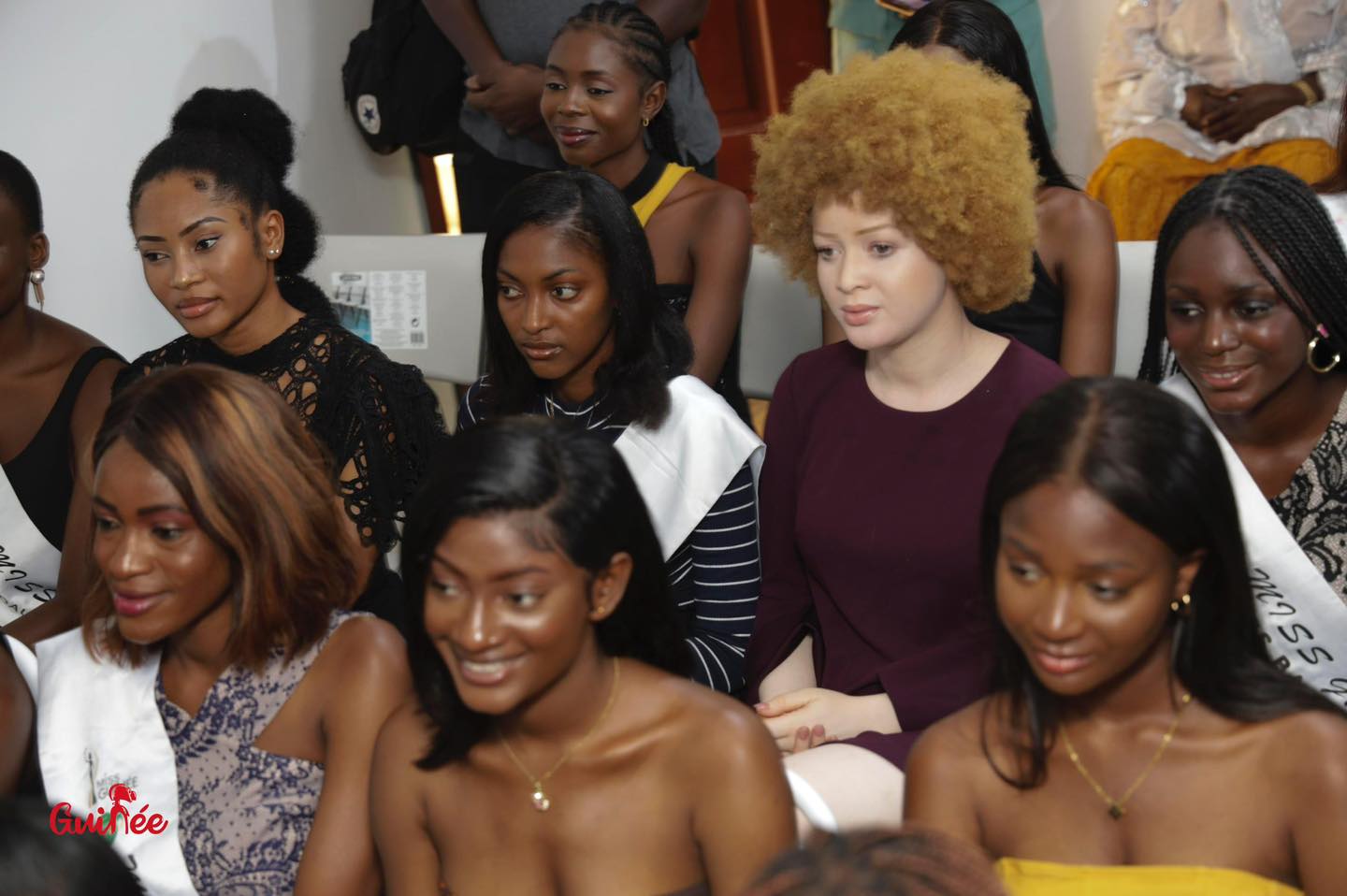 Team Organization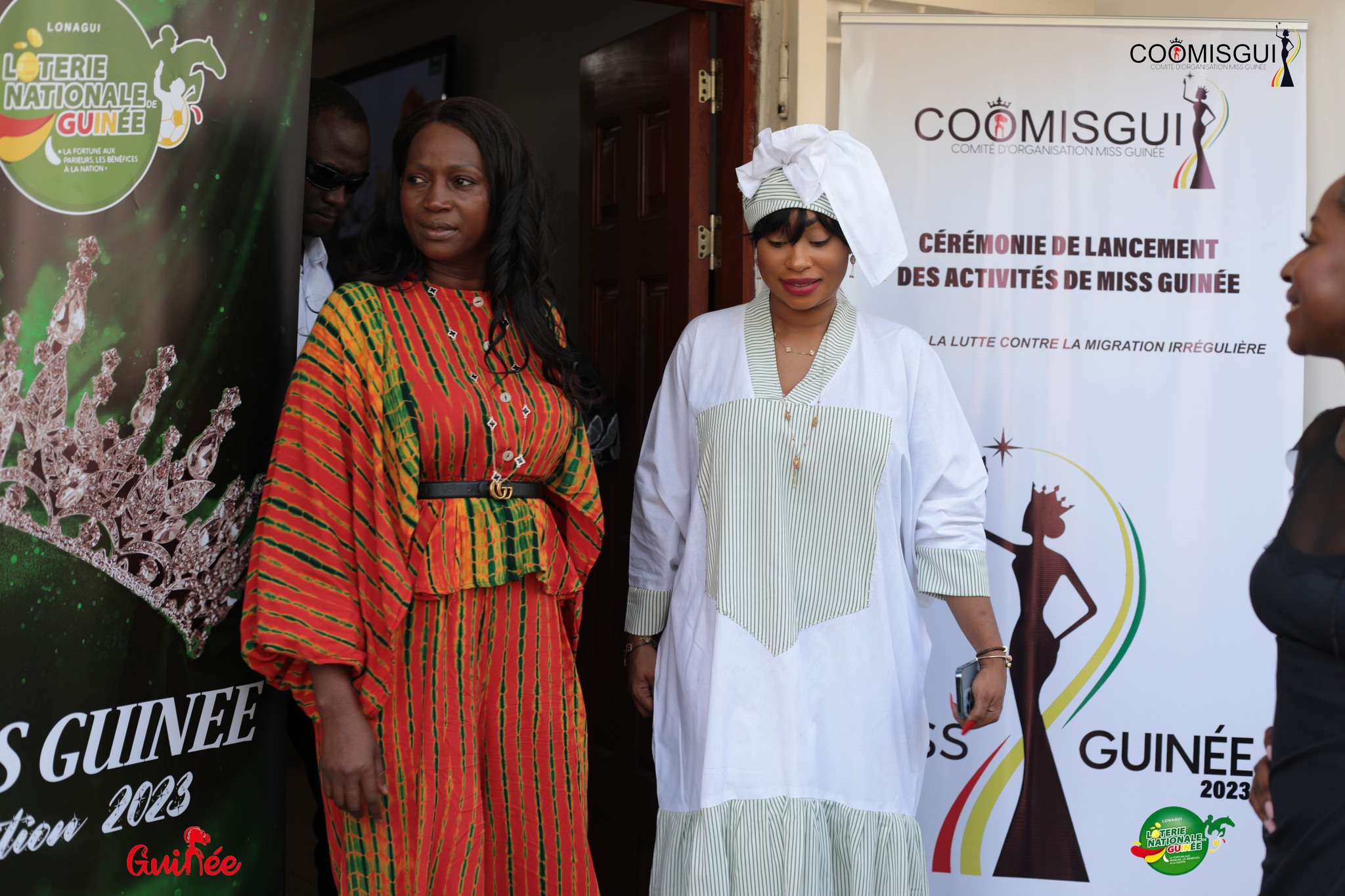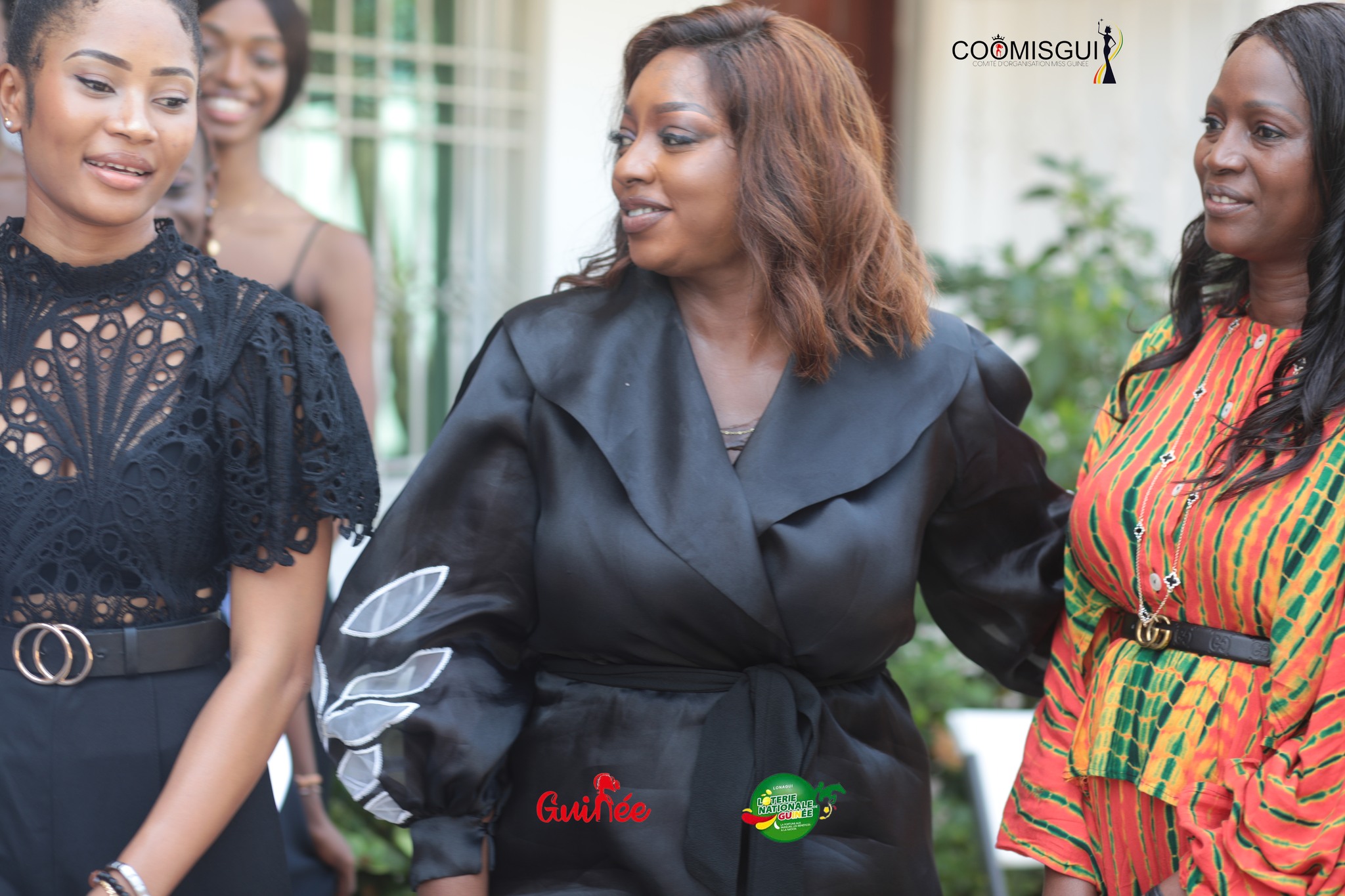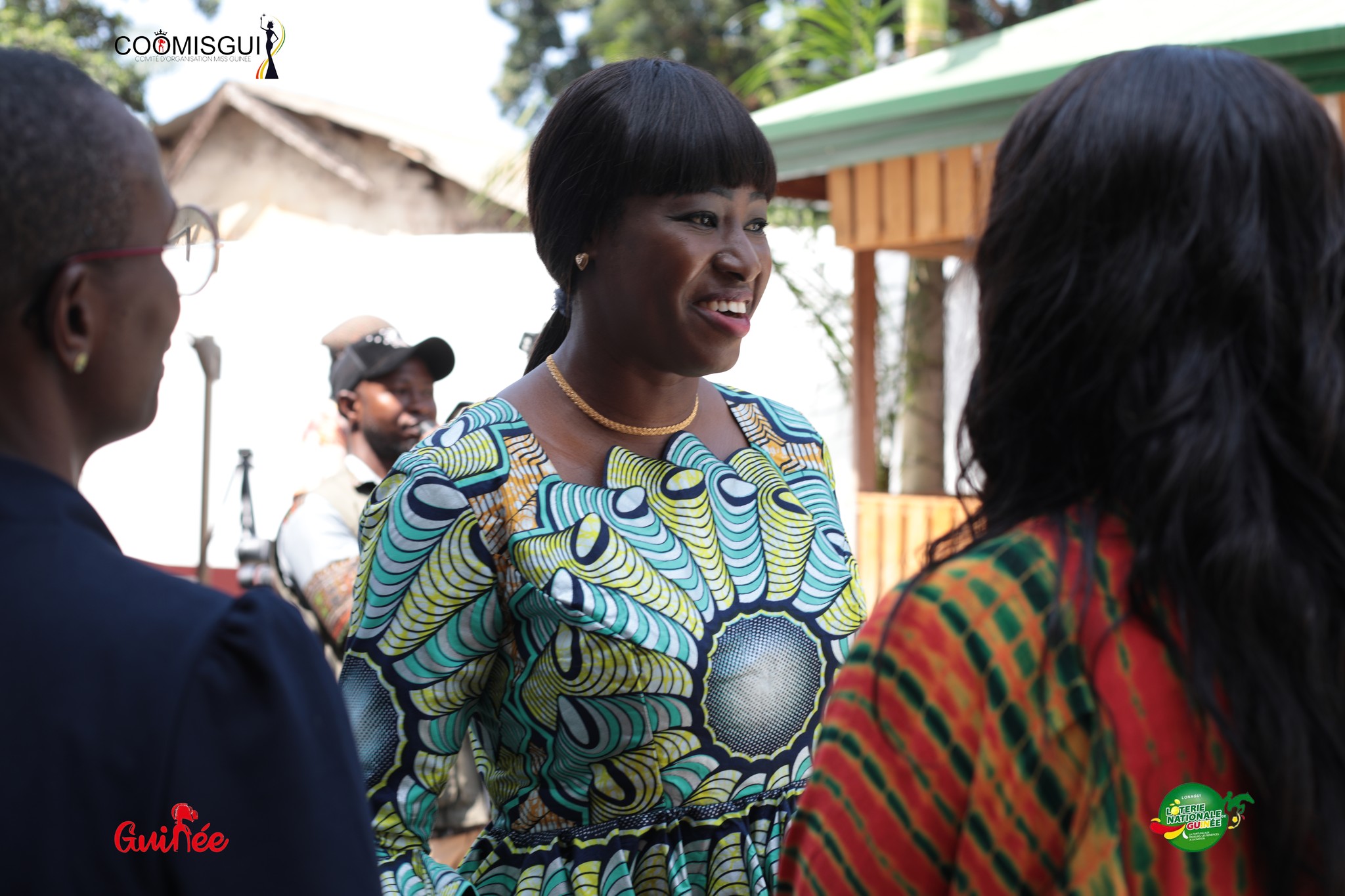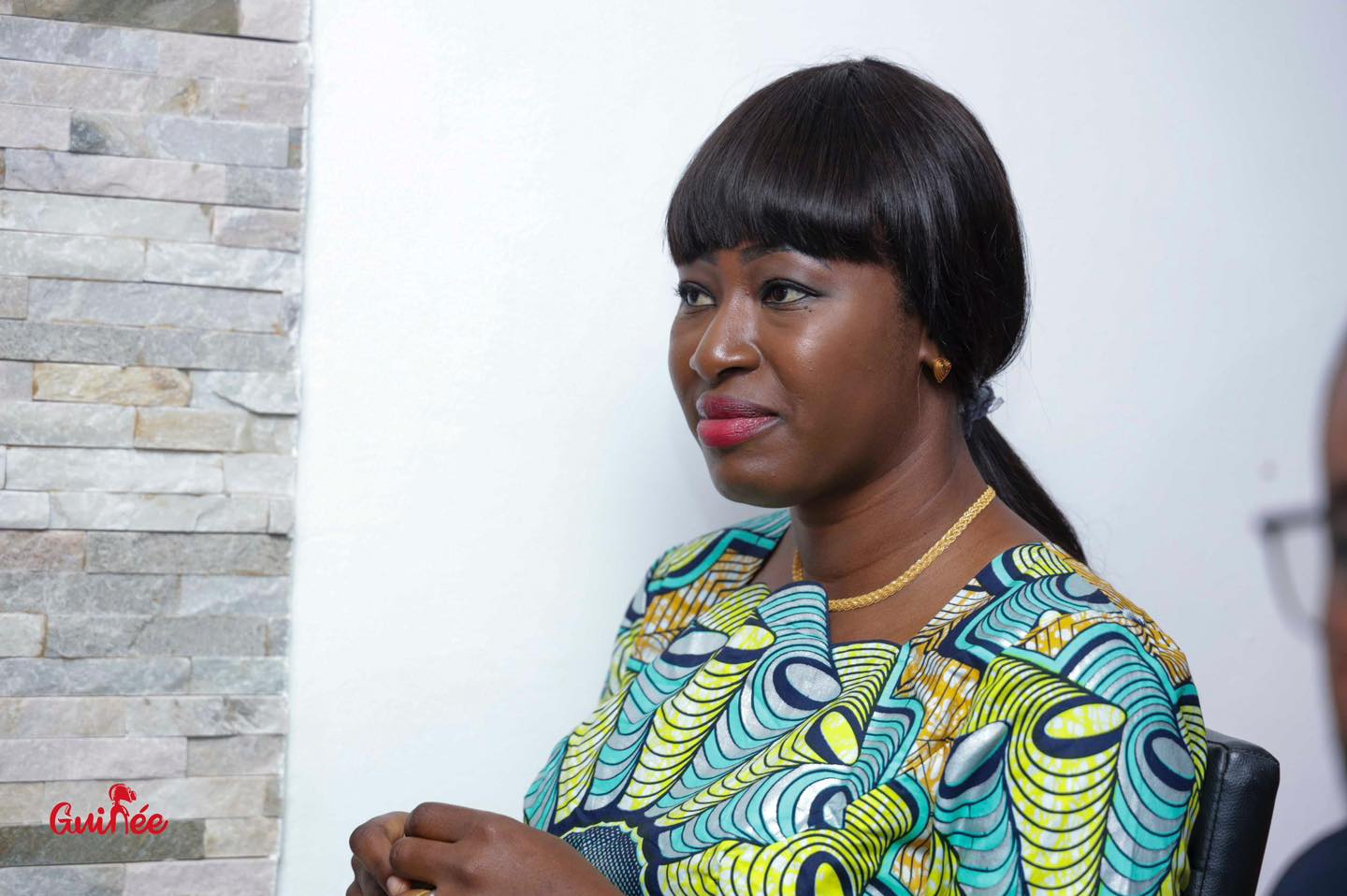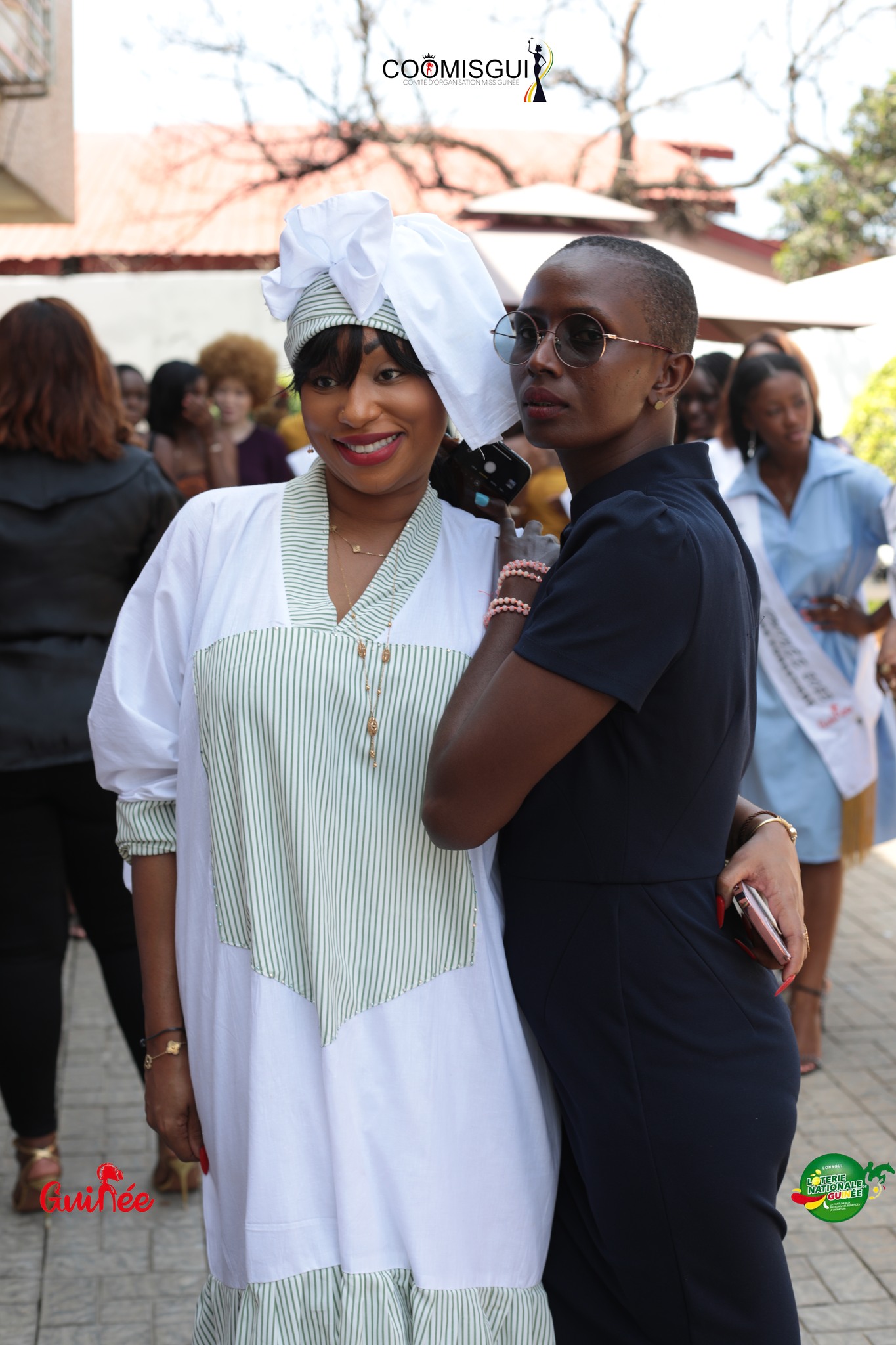 Official Visit of Mrs Lauriane DOUMBOUYA, the First Lady of the Guinee Republic & Madame Aicha Nanette CONTE 
– Visit the candidates residence Miss GUINEE 2023
COOMISSGUI, organizer of Miss Guinee 2023 Beauty Contest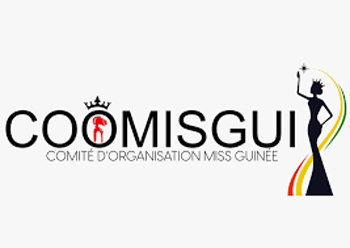 Mrs Aminata DIALLO commitment to COOMISGUI cause and her invaluable support are truly priceless.
COOMISGUI are deeply honored to have had this unique opportunity and we are greatly inspired to continue our hard work in contributing to a better future for young Guinean women.

COOMISGUI TEAM ORGANIZER
Mrs Aminata, President
Mrs Touré A Lynn Kaba, First Vice-President
Ms Griffiths Georgette, General Coordinator of COOMISGUI
Mrs. Fatoumata BINTA DIALLO, Deputy General Coordinator
Mrs Hann Moudatou Bah, Compliance-Director
Ms Diaka Camara, Director of Communications and Public Relations
Mrs Justine Kamara, 2nd vice-president of COOMISGUI
Mr Elie-Kuame-Artistic-Director
Mr Yagouba DIALLO – Secretary for Administration
Mr Lassine KONE, Secretary in charge of mobilisation, security and regional offices
Picture by MOHAMAD MAZBOUDI   photography
SPONSOR LEADER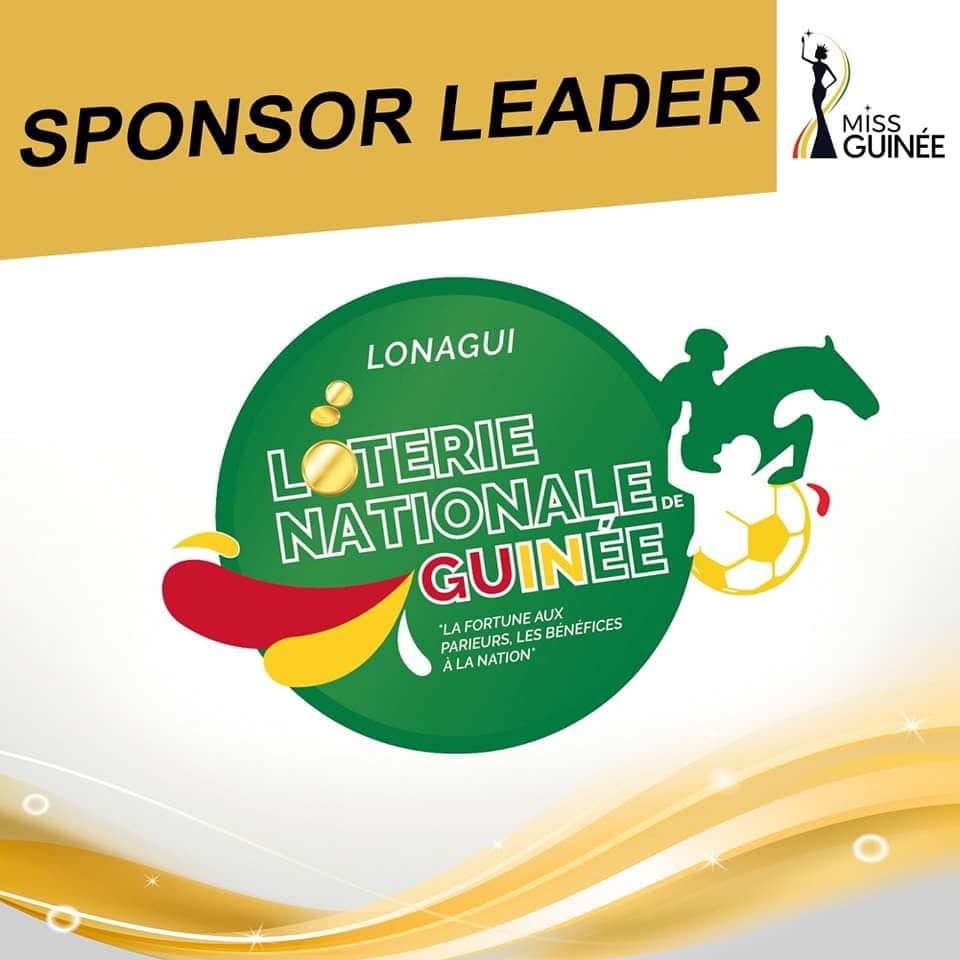 SPONSORS


Minister Alpha Soumah has officially signed an agreement with KPAAF-GUINEE for the organization of the Miss Guinea 2023-2024 contest. The signing ceremony took place on December 12, 2022 in the meeting room of the department in charge of Culture, Tourism and Handicrafts.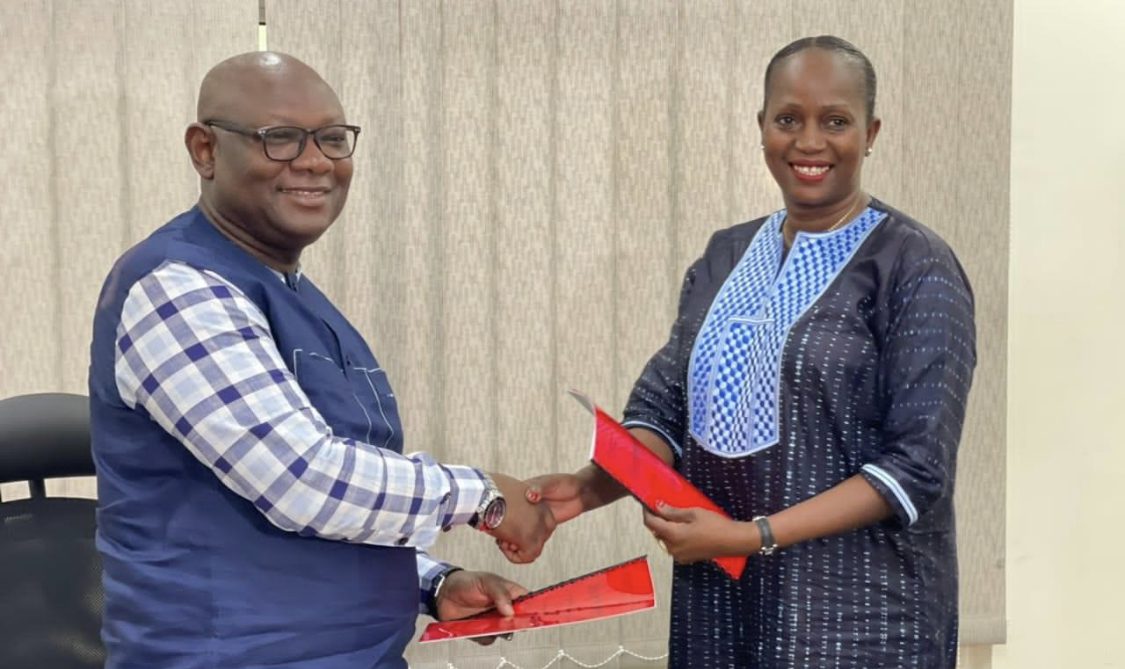 FODAC
FODAC officially validated its strategic plan for 2022-20262.
This plan is an orientation and planning tool for the next five years. It is based on four strategic axes, seven programmatic components, and twenty-four projects to be carried out in the context of operation and investment2.
The overall vision of this strategic plan is to create and implement the necessary conditions for sustainable economic development in the short, medium, and long term based on national cultural potential.
KPAAF Training Center
Madame Aminata Diallo is a Guinean-American who is the founder of KPAAF, an Institute for Professional Training in Sewing and Fashion Trades.
She is also the president of Mina Foundation Guinea, which works to promote girls' education in rural areas and female entrepreneurial leadership.
In 2023, KPAAF Guinée, under the leadership of Aminata Diallo, organized the biggest beauty pageant in Guinea, Miss Guinee.
The event took place on November 24, 2023.
The preselection for Miss Guinée 2023 was held from May 20 to June 17, 20233.
Aminata Diallo is a woman of head and heart who is interested in everything related to the female sphere. She believes that the Miss Guinée Nationale event can be organized differently
The very first fashion school in Guinea..
E-mail: kpaafguinee2019@gmail.com

 Sponsor Leader : Lonagui – National Lottery of Guinea

 Ministry of Culture, Tourism and Crafts Guinea

 Arts and Culture Development Fund – FODAC

 KPAAF GUINEA

 B2D Immobilier

 MouNa Group Technology S.A
MEDIA PARTNERS
STUDIO 24 – CREATIVE IMAGING SOLUTIONS


STUDIO24 COTONOU, BENIN
Studio 24 launching an outfit in Cotonou, Benin is an exciting development. Studio 24 is known for its expertise in the fashion industry and their ability to capture stunning visuals.
With their launch in Cotonou, they will bring their unique style and creativity to the local fashion scene.
This expansion will not only provide opportunities for local designers and models but also contribute to the growth and recognition of the fashion industry in Benin.
We look forward to seeing the innovative designs and captivating imagery that Studio 24 will bring to Cotonou.
Location: Les cocotiers, Avenue jean Paul II, Cotonou, Bénin
Call: +229 46 90 53 09
AI FASHIONMAG

By Zou, Katia & Dan NGU – New Media Making Introducing AI FASHION MAG, a groundbreaking fusion of Human Ingenuity & Technological Innovation.
JAM WAXX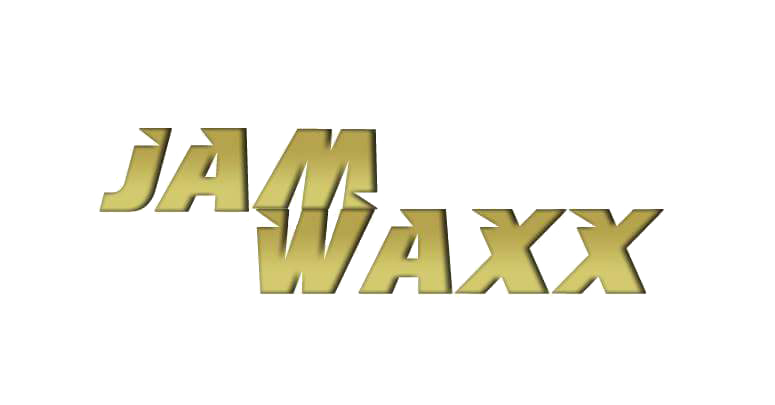 charles jackotin
JAM WAXX is a producer an video film maker and songs writer
Charles Jackotin is a cameraman-reporter and public relations professional.
https://www.youtube.com/@charlee6969
DN-AFRICA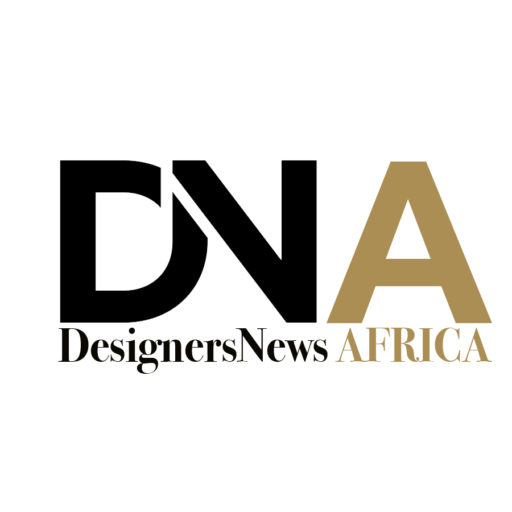 EXPERT SEO – CEO & OWNER DN-AFRICA.COM  – FASHION PHOTOGRAPHER
Daniel Nguyen is the CEO and owner of DN-Africa, a premier African fashion magazine that is revolutionizing the landscape of the African fashion industry and elevating the global fashion arena to new heights .
The magazine offers an unparalleled digital journey tailored for professionals within the Fashion Industry.
It curates an array of distinctive services encompassing editorial content, photography, and video resources 1.
The goal of DN-Africa is to provide African fashion trends by means of cultural and fashion events and to identify new faces and talents 1. By mixing up massive and complex digital data, DN-Africa creates a strategic leverage for designers who want to improve their global image on the internet faster
Location