Emma Style 8th Ed – from Dakar (SENEGAL)
Emma Style Show « is a charity show, which gathers 500 to 600 guests, dedicated to fashion with performances by artists from Senegal and the sub-region,
and has become, over the years, an event intergenerational inevitable fashion with the participation of African designers of international renown and young emerging creators, Emmanuelle Jodan Adjovi the initiator.
An ephemeral village  will be an opportunity to allow creators to better highlight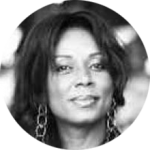 their products through the exposition « made in Senegal ». There will be stands and a whole program that will be a showcase for Senegalese and African crafts in general. There will also be a fashion show for young designers. Among the guests, there will be representatives from Senegal and the subregion.
Emma style Show 7 2017
EMMA STYLE SHOW 8
Date : Feb 17th 2018
Time : 7pm
Location : Grand Theatre National
[stag_map lat= »14.679475″ long= »-17.435973″ width= »100% » height= »350px » style= »bright_bubbly » zoom= »15″ type= »roadmap »]
Contact : Emma Style
74, Rue Carnot
Dakar (Senegal)
+221 33 821 34 41
[stag_map lat= »14.667818″ long= »-17.438019″ width= »100% » height= »350px » style= »bright_bubbly » zoom= »15″ type= »roadmap »]