AEFW presents MICHAEL LOMBARD – ML SOLO PARIS – PFW SS24 – WestIn Paris Vendôme
Date: October 1 2023
Schedule from 11 am  to 12:30 pm
Venue : The Westin Vendôme Paris – France
PARIS – WestIn VENDÔME Paris 3 rue de Castiglione Paris – France
MICHAEL LOMBARD – ML SOLO PARIS – PFW SS24 – WEST IN VENDÔME PARIS
Michael Lombard – ML SOLO, the officiel fashion show in paris Hosted By Asian & European Fashion Show In Paris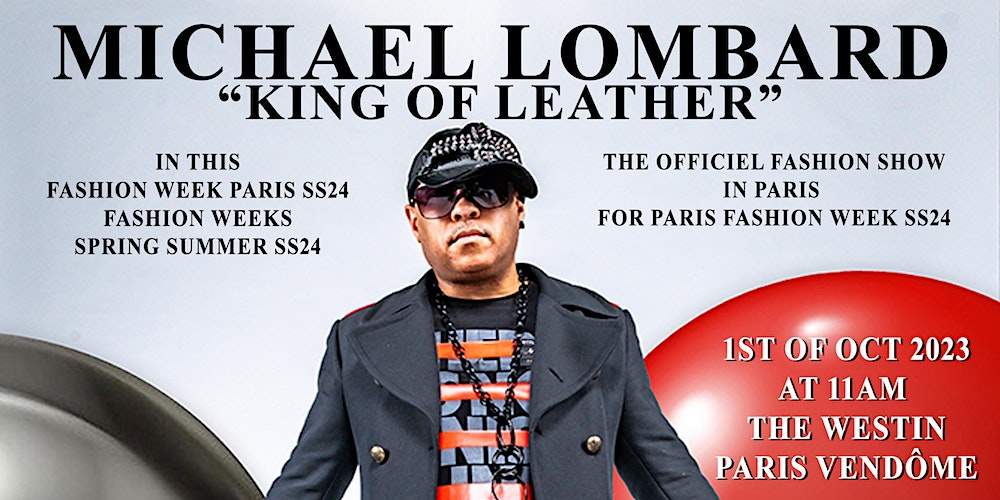 MICHAEL LOMBARD, AN ACCOMPLISHED AMERICAN FASHION DESIGNER
Michael Lombard, an accomplished American fashion designer, initially made a name for himself in the music industry as a record label executive, overseeing his own label under Atlantic Records.
He has since earned the moniker « The King of Leather » as recognized by the Huffington Post.
INTERNATIONAL CELEBRITY FASHION DESIGNER
His design talent has attracted a host of celebrities, including Bebe Rexha, Paula Abdul, LELE Pons, Prince Royce, Tiffany Young, OVY On The Drums, Emilia Mernes, Corey Taylor, and many others.
Lombard's collections have found favor not only in the fashion world but also among professional athletes and music stars on a global scale.
His groundbreaking distinction is being the first fashion designer sponsored by Monster Energy Drink for his fashion tour.
In addition, he signed a partnership with HarperPR, a prominent fashion house that also represents celebrated figures such as Lady Gaga, Beyoncé, Nicki Minaj, Jennifer Lopez, and more.
Employing the finest grade of leather, Lombard's designs have graced prestigious runways across the world, encompassing events like NYFW, LAFW, London Fashion Week, Paris Fashion Week, MilanFW, as well as shows in Cape Town, Dubai, Amsterdam Fashion Week, Budapest, India, and beyond.
Notably, he holds the distinction of being the first designer to host a live broadcast for BBC World at London Fashion Week.
LOMBARD'S  MEDIA COVERAGE FEATURES IN OVER 130+ MAGAZINES AND 125 NEWS OUTLETS
Lombard's work has garnered extensive media coverage, with features in over 130+ magazines and 125 news outlets.
His creations have graced the covers of esteemed publications such as L'Officiel India, Vogue, ELLE, L'Officiel Italia, L'Officiel Arabia, Style, Cosmopolitan, Esquire, Glamour, GQ, Forbes, Galore, Maxim, and many more.
He has been the subject of comprehensive articles in Forbes, Vogue Bolivia, and Vogue México.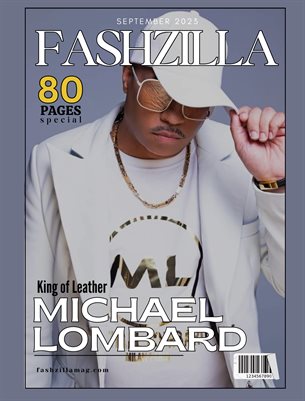 LOMBARD'S JACKET AND SNEAKERS RECOGNIZED AS THE BEST OF THE YEAR
In 2020, Lombard's jacket and sneakers were recognized as the best of the year by the LA Times, and his jacket graced the cover of ELLE Arabia's December 2020 issue.
DESIGNER OF THE YEAR BY VZSN IN 2021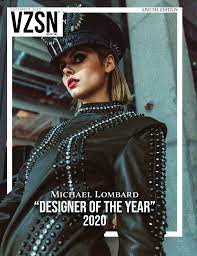 His accolades continued in 2021 when he was named « Designer of the Year » by VZSN magazine and received the international fashion designer of the Year award from VFW in Dubai.
He was further honored as the Best Creative Director of the Year in December 2021 by GFW in Africa.
Michael Lombard, a prominent fashion figure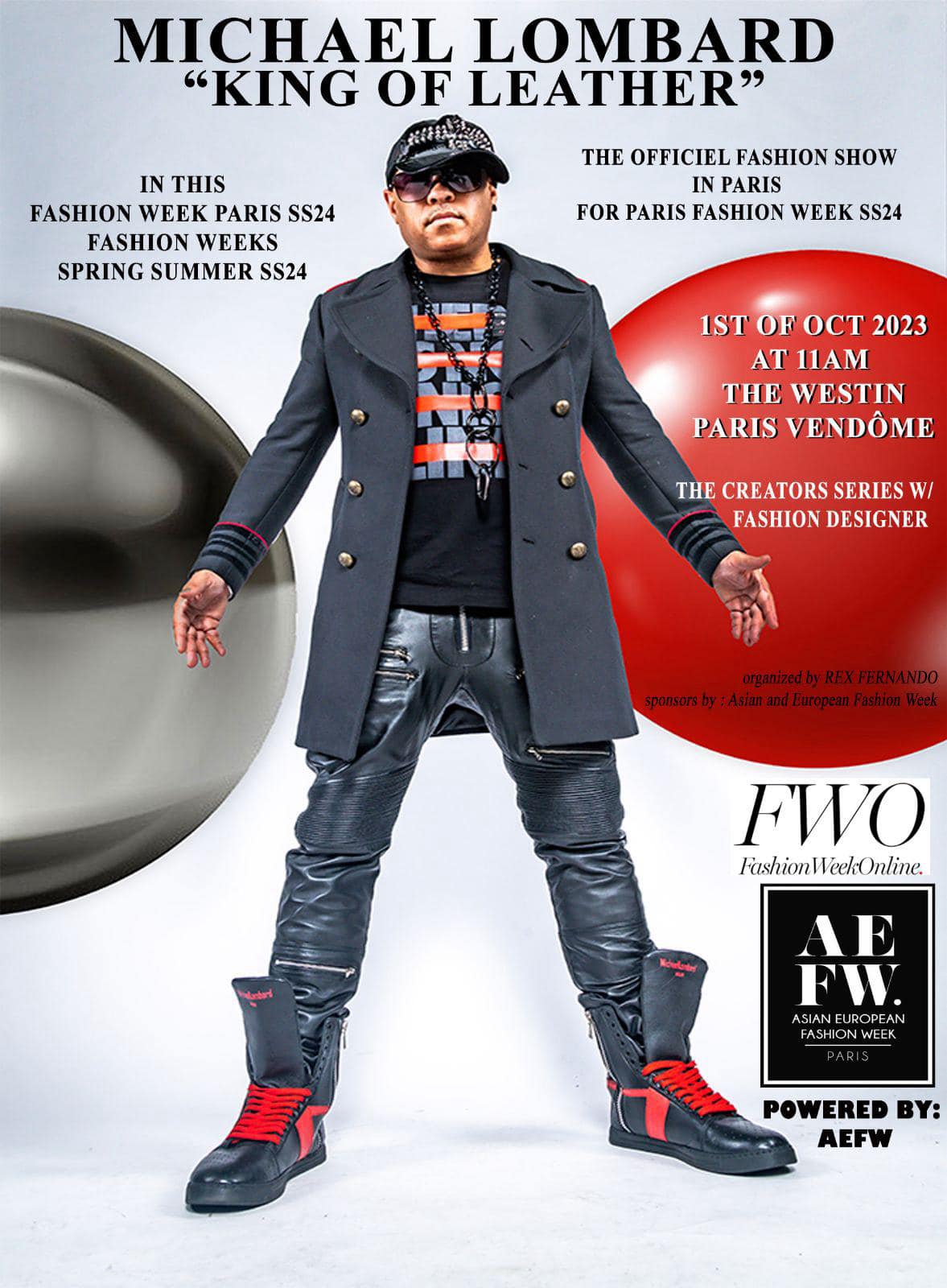 LOMBARD'S EXCLUSIVE COLLECTIONS
Lombard's exclusive collections can be found at Blushing Violet in Ireland and H15 in Dubai.
Moreover, in June 2022, he unveiled his flagship store in Dubai Mall Fashion Avenue, a significant step in solidifying his presence in the fashion industry.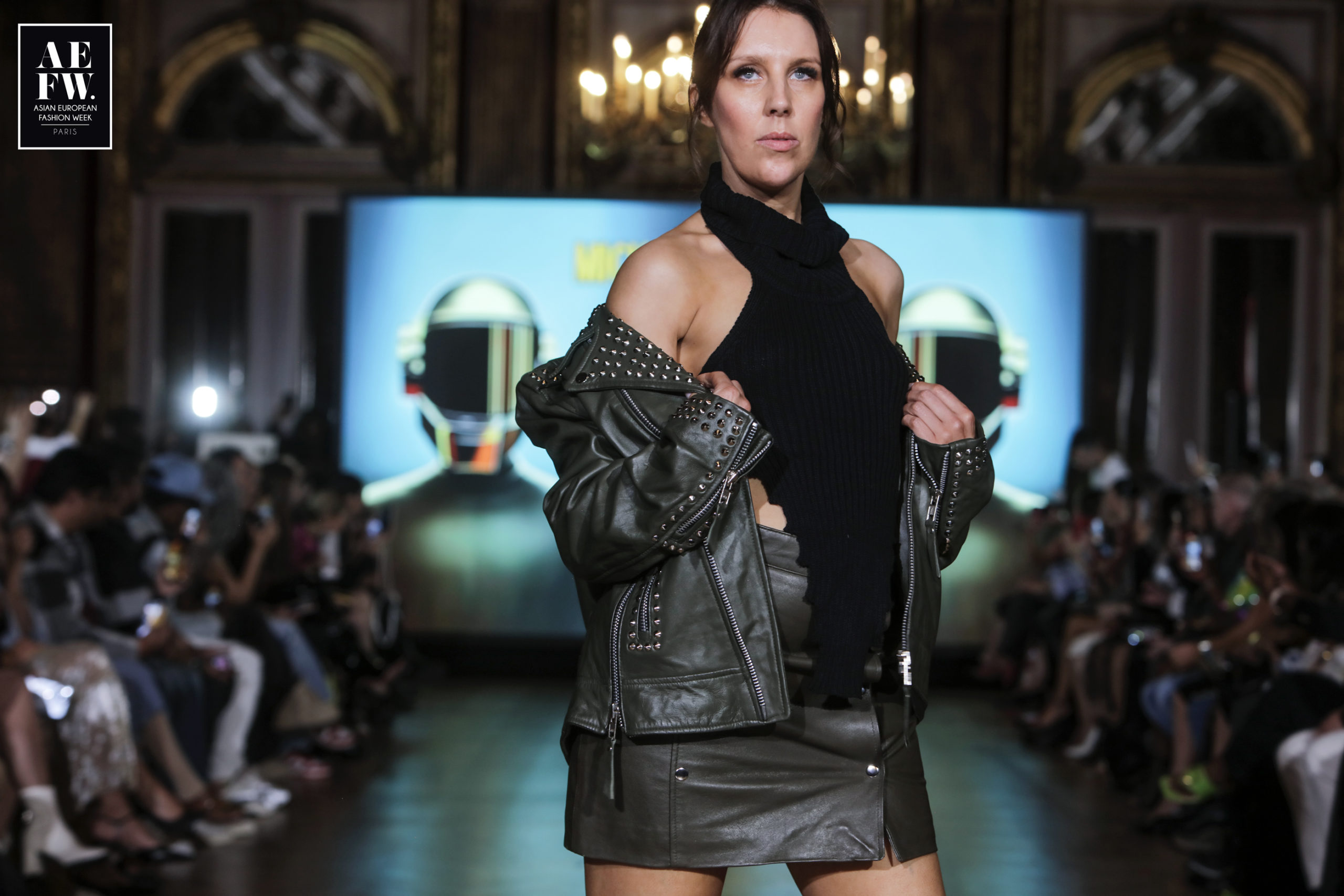 MICHAEL LOMBARD – ML SOLO PARIS – PFW SS24 – The Collection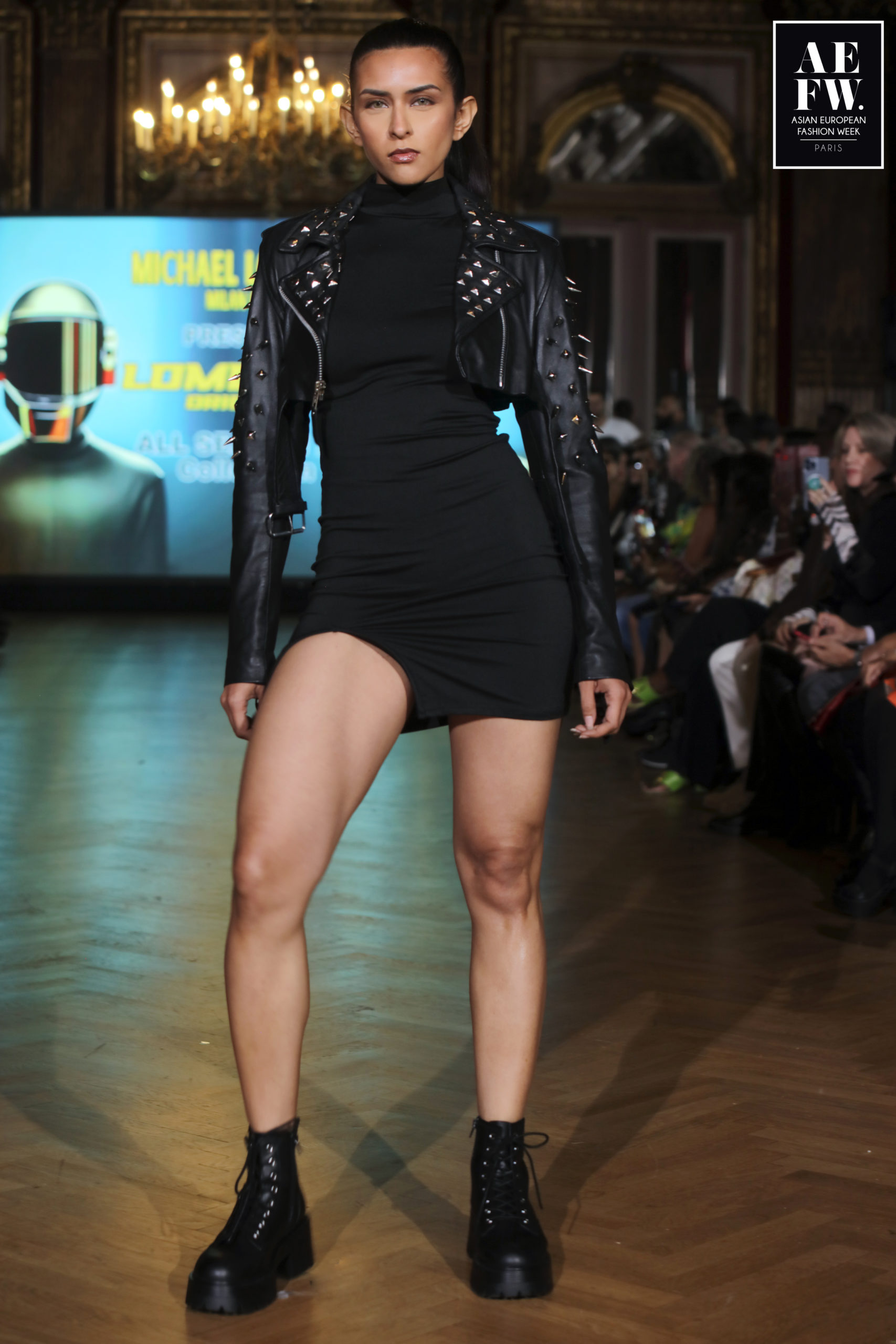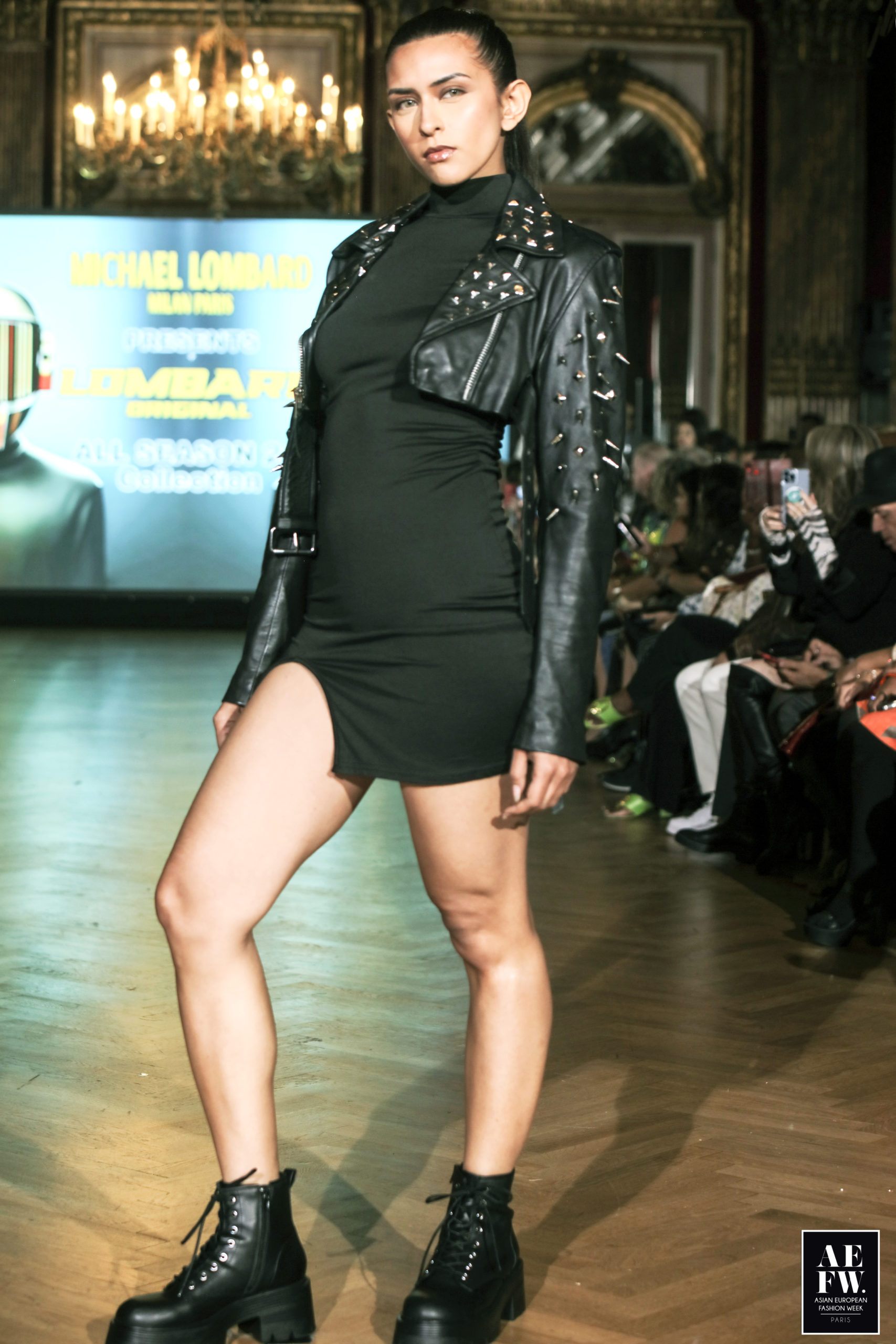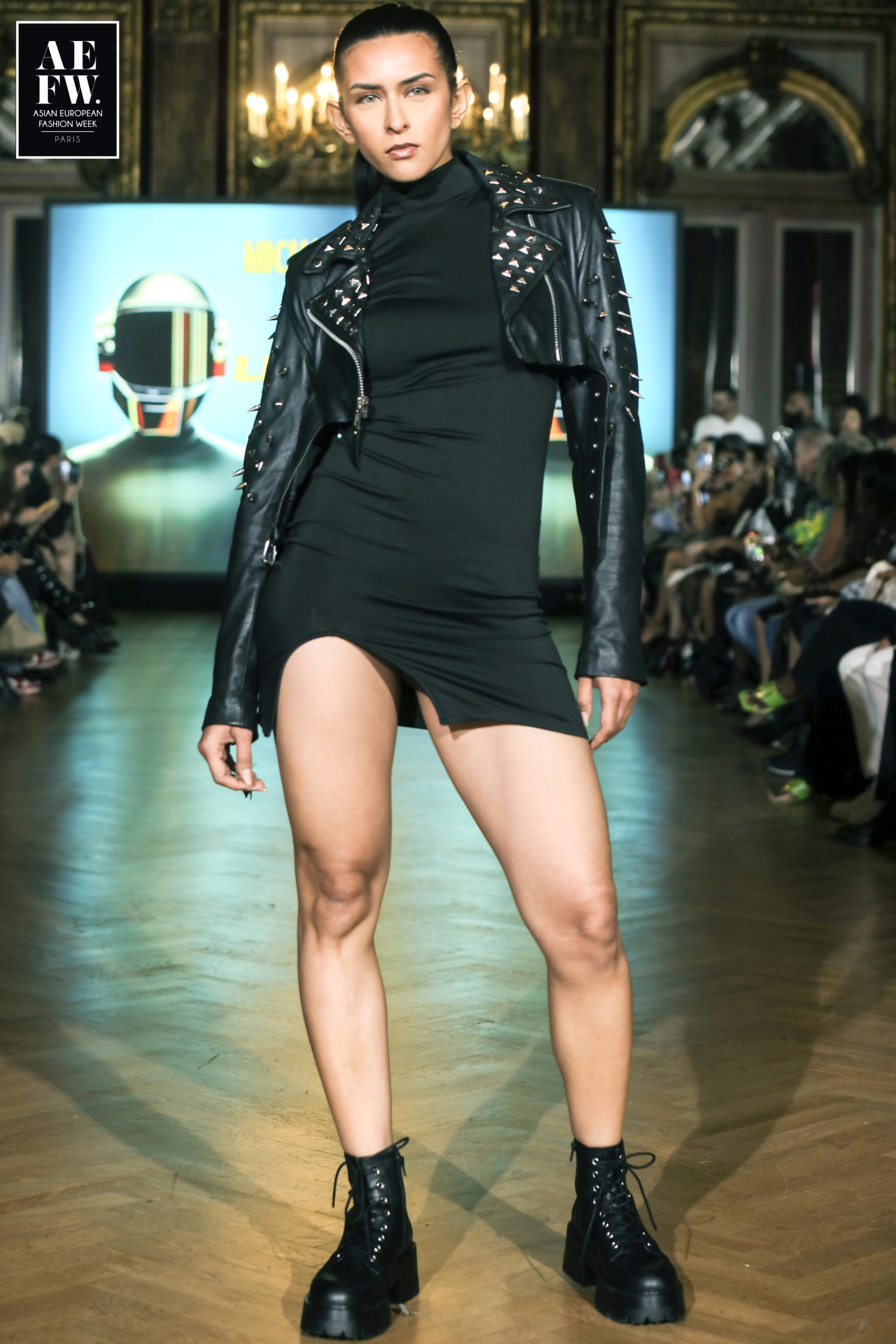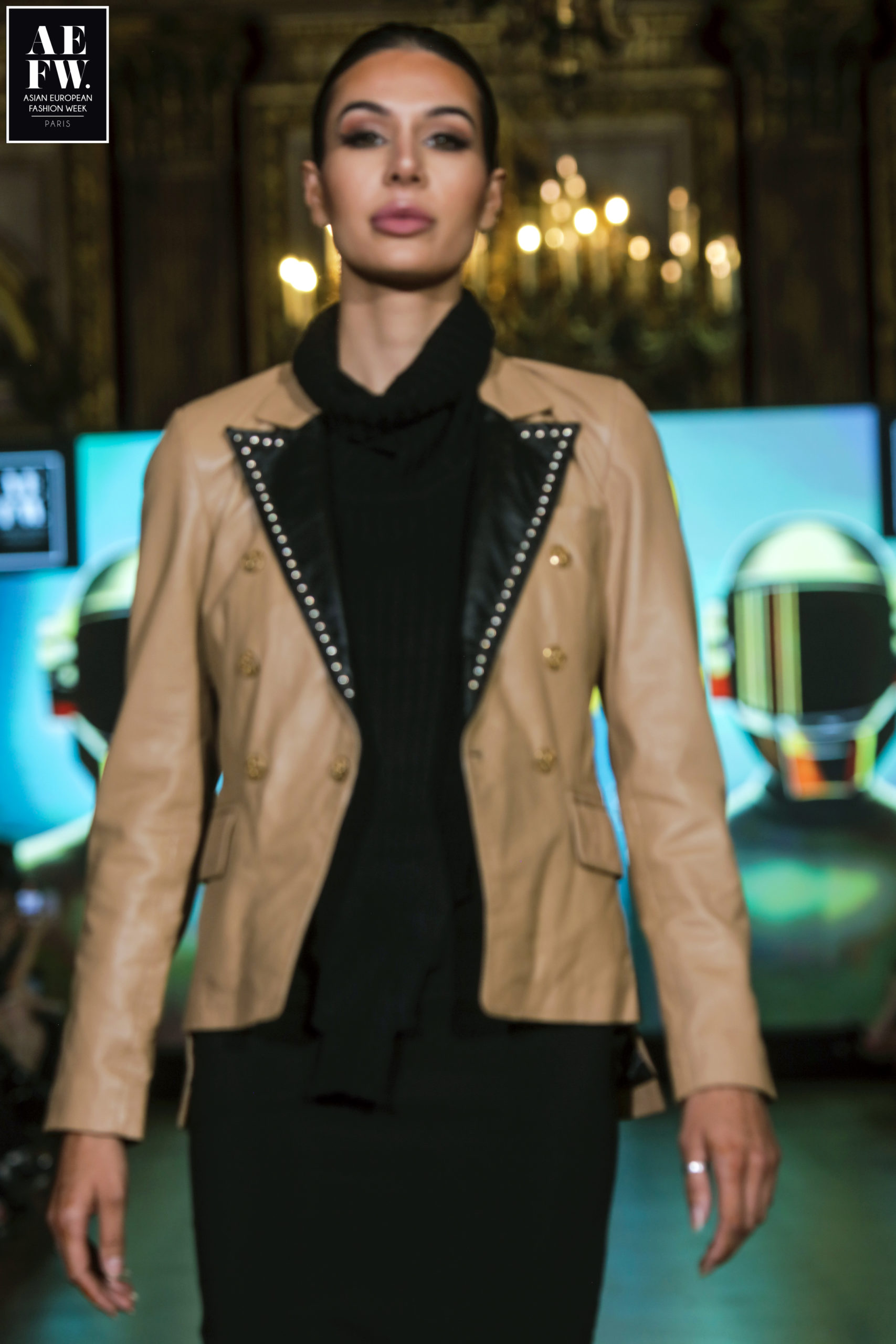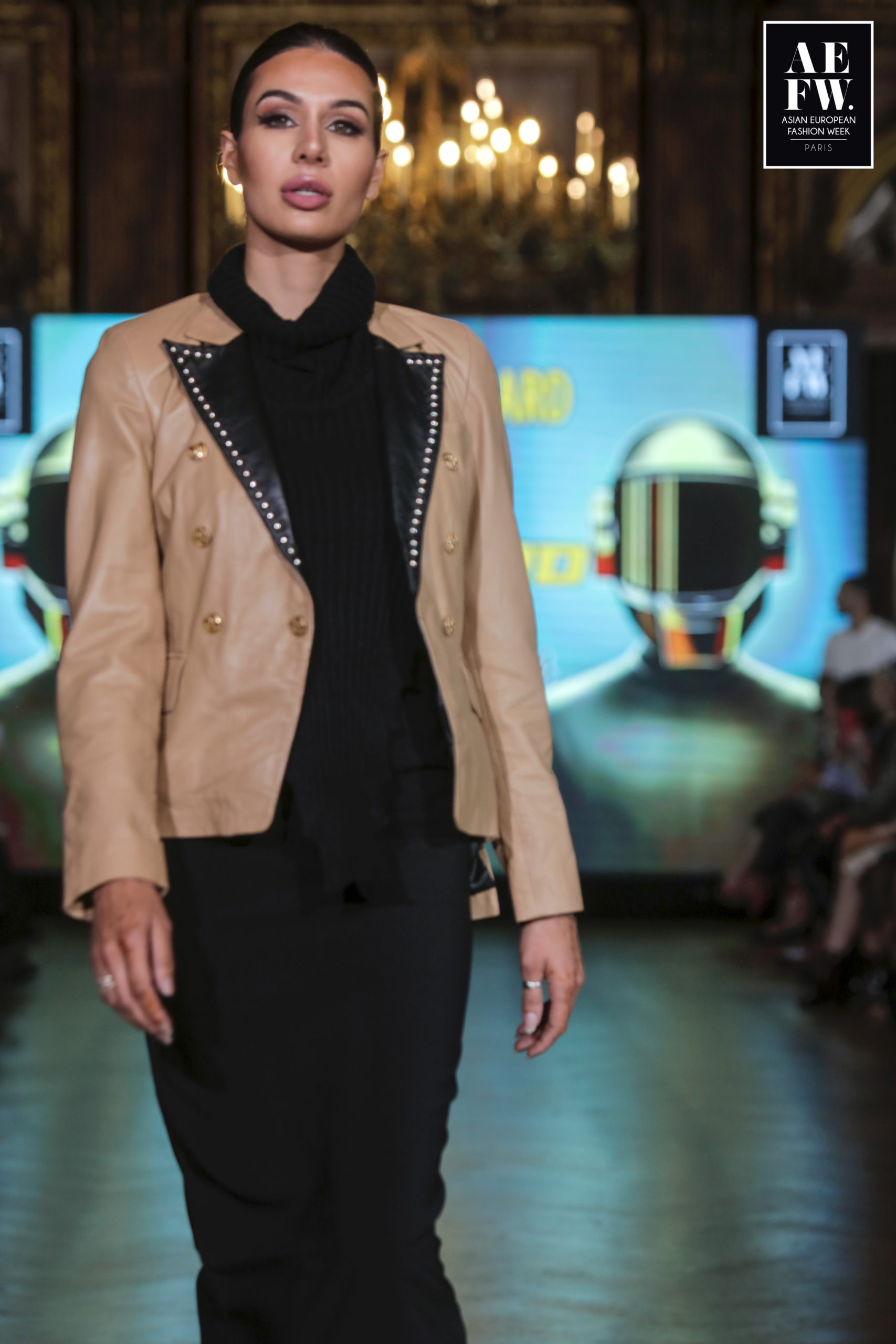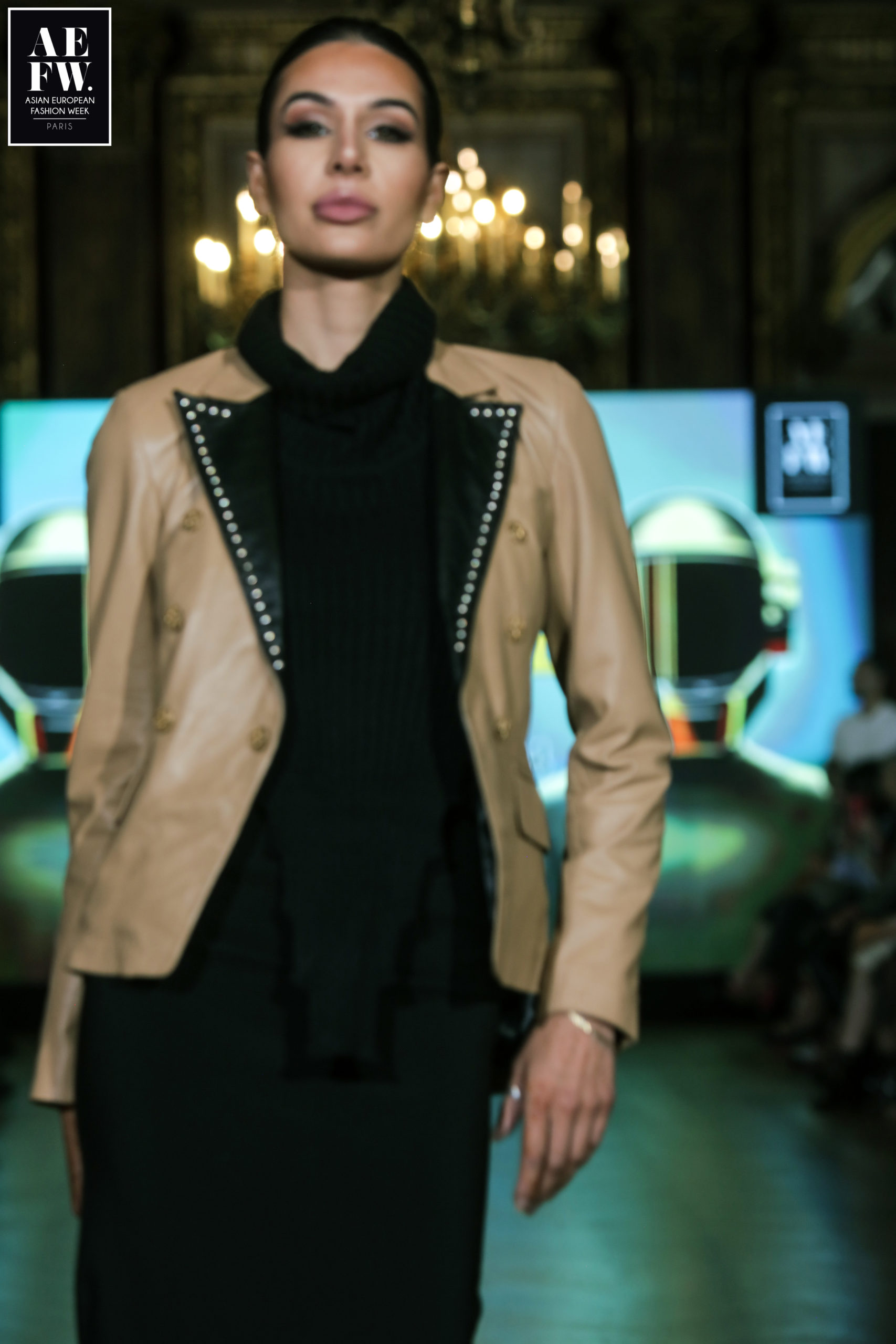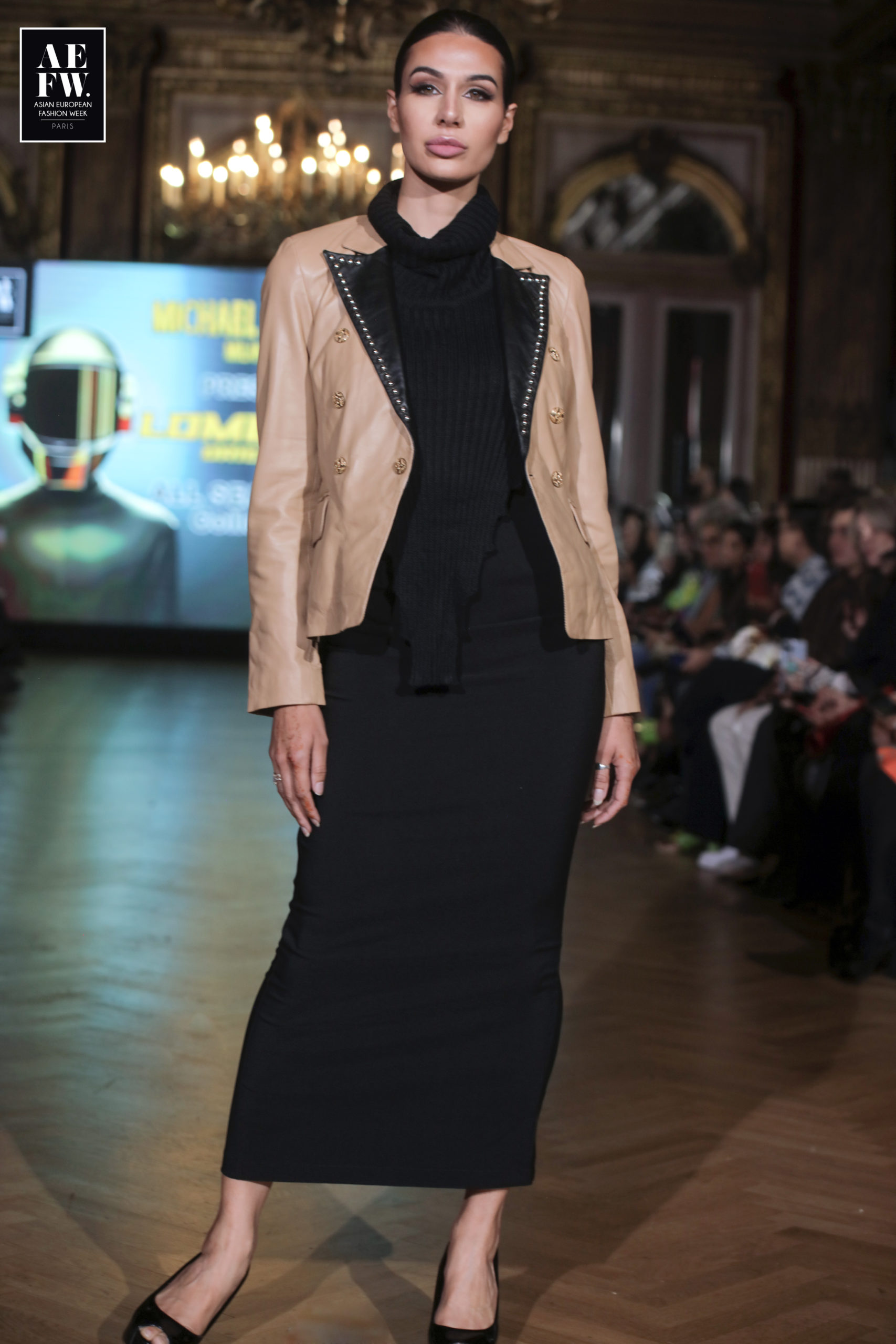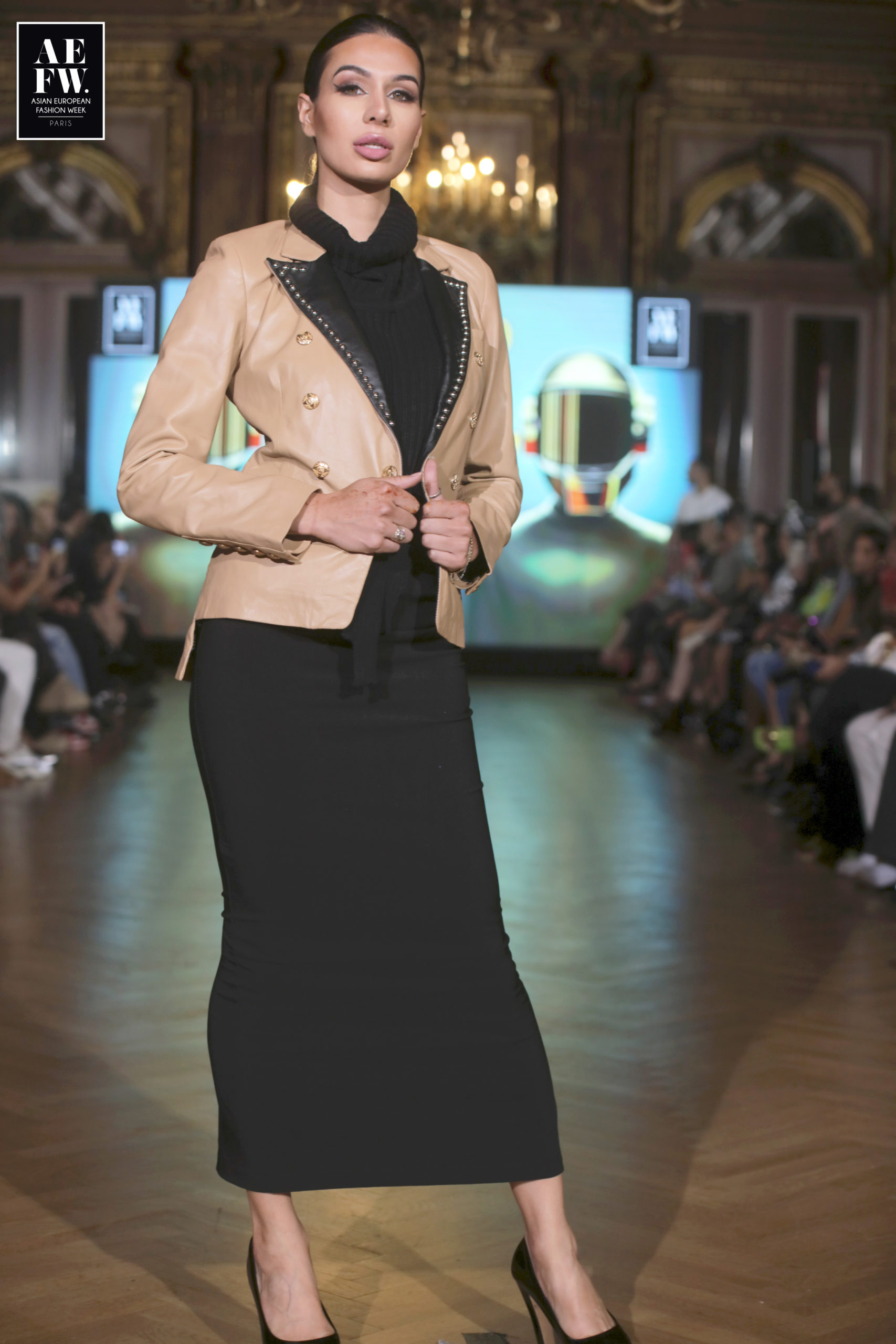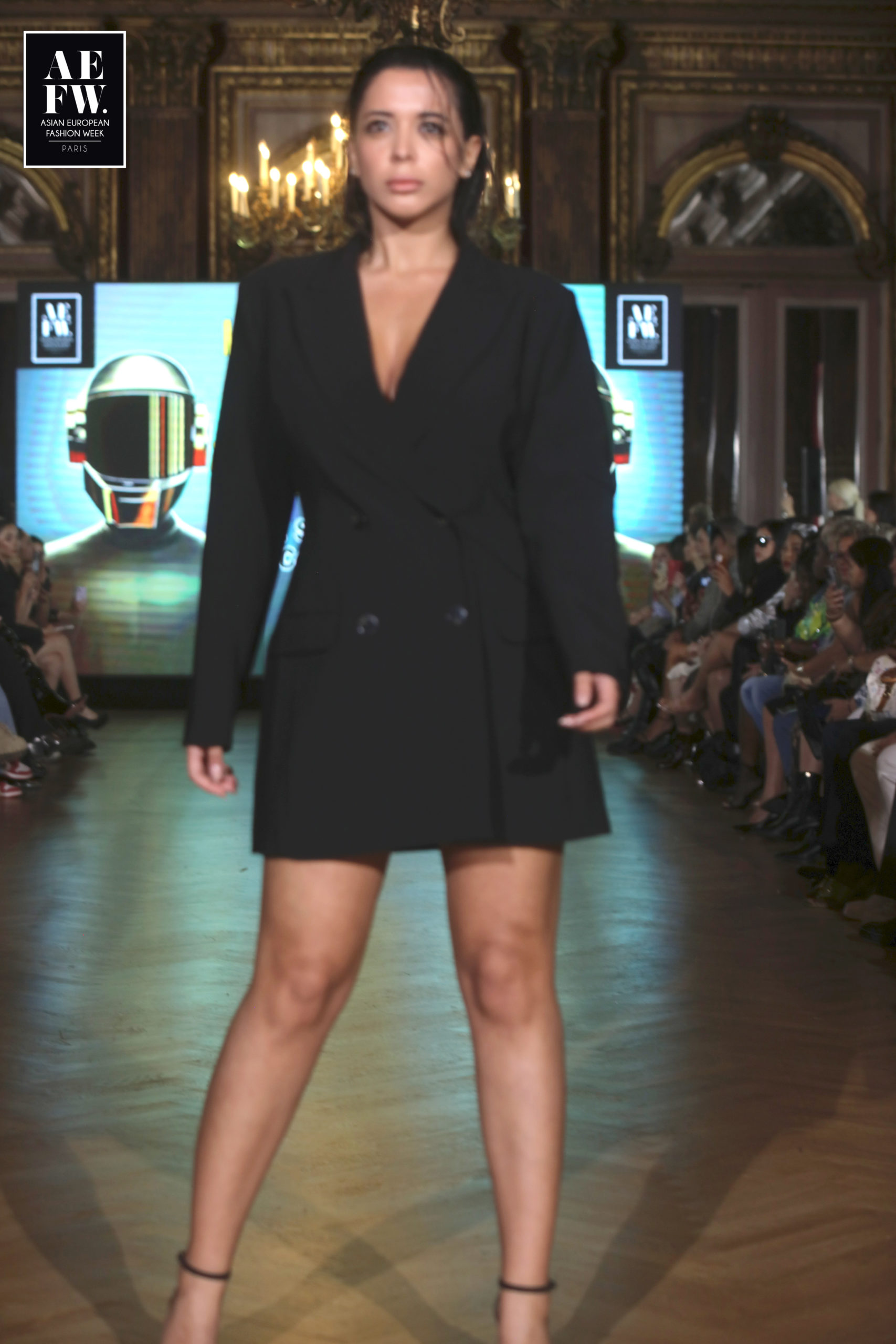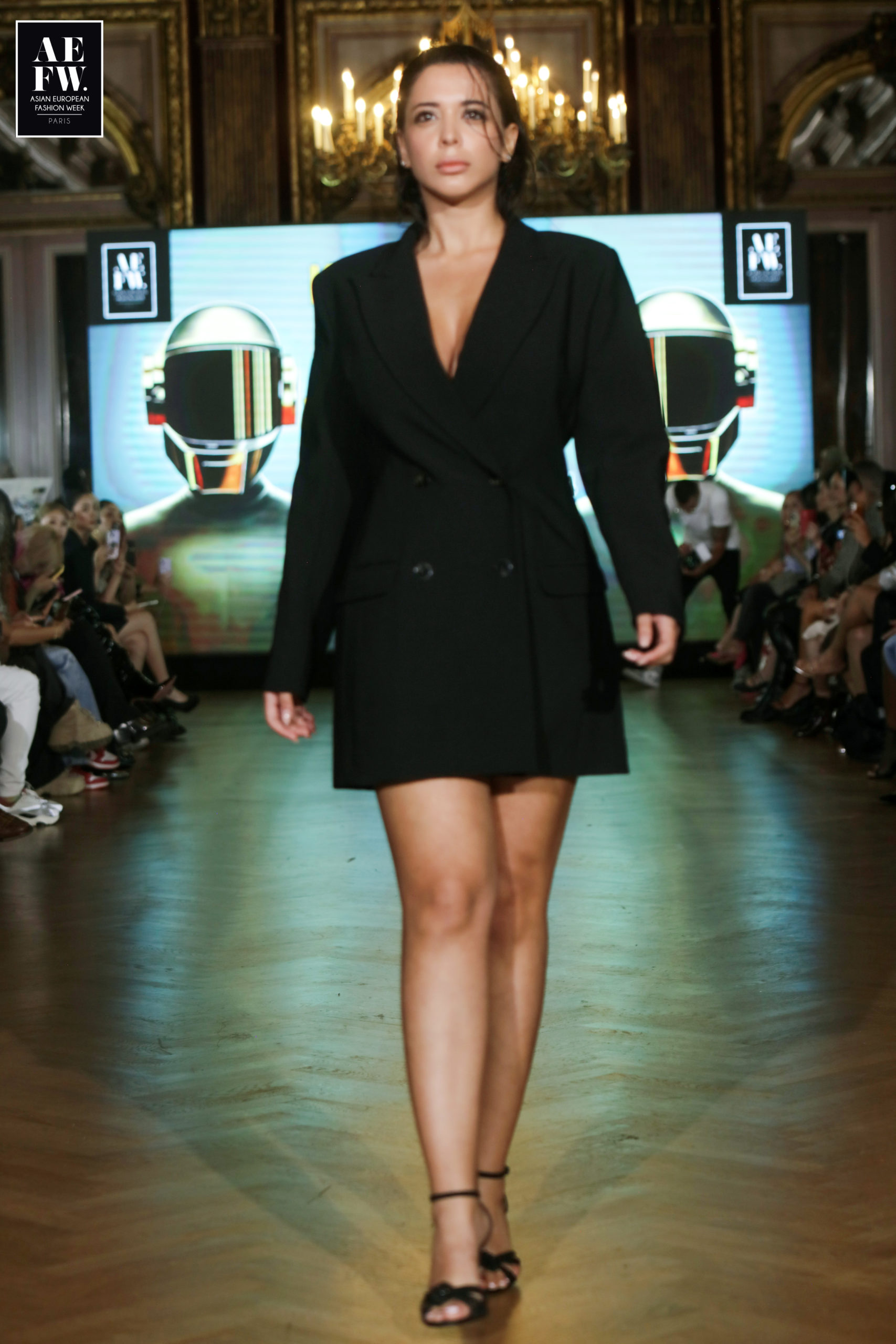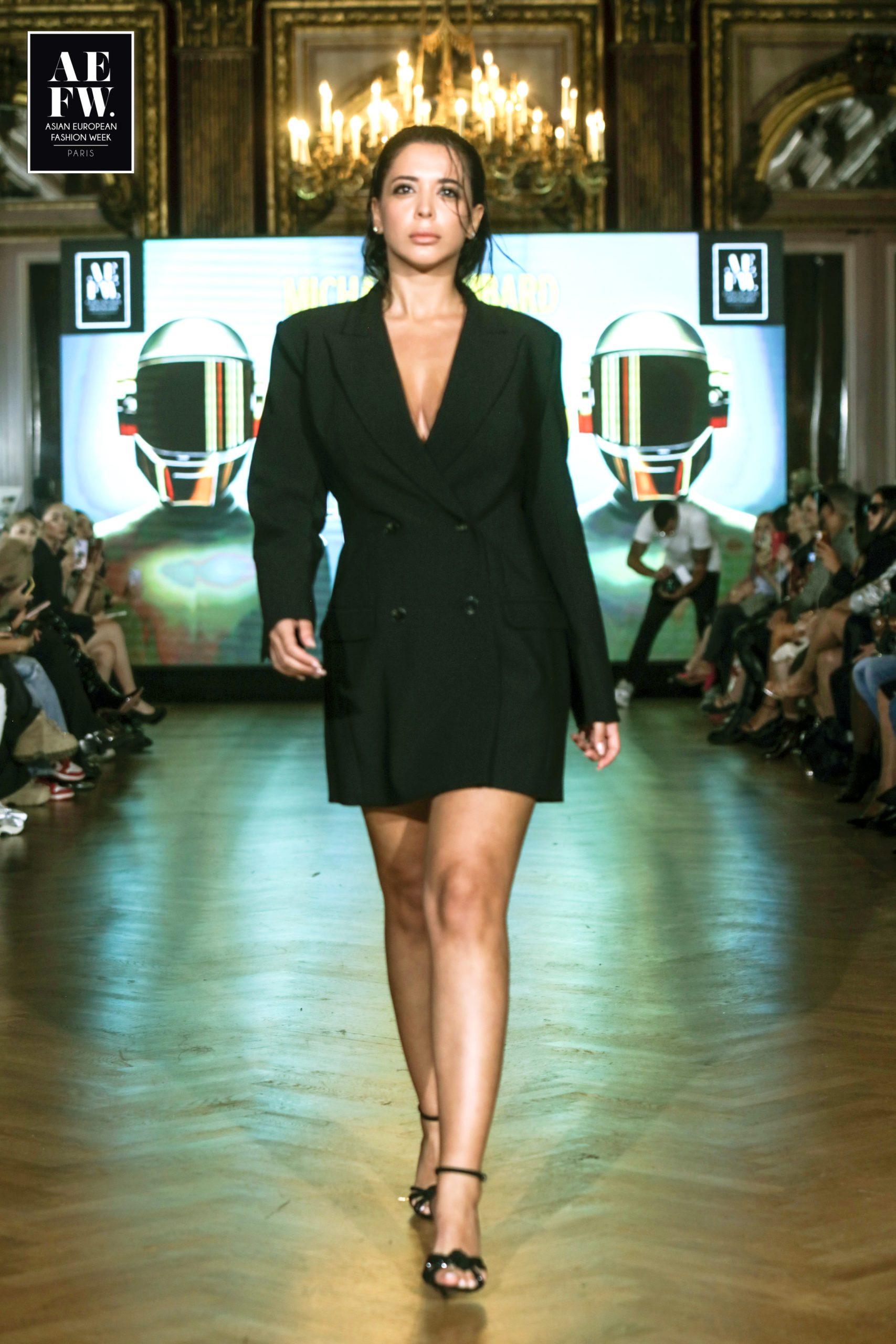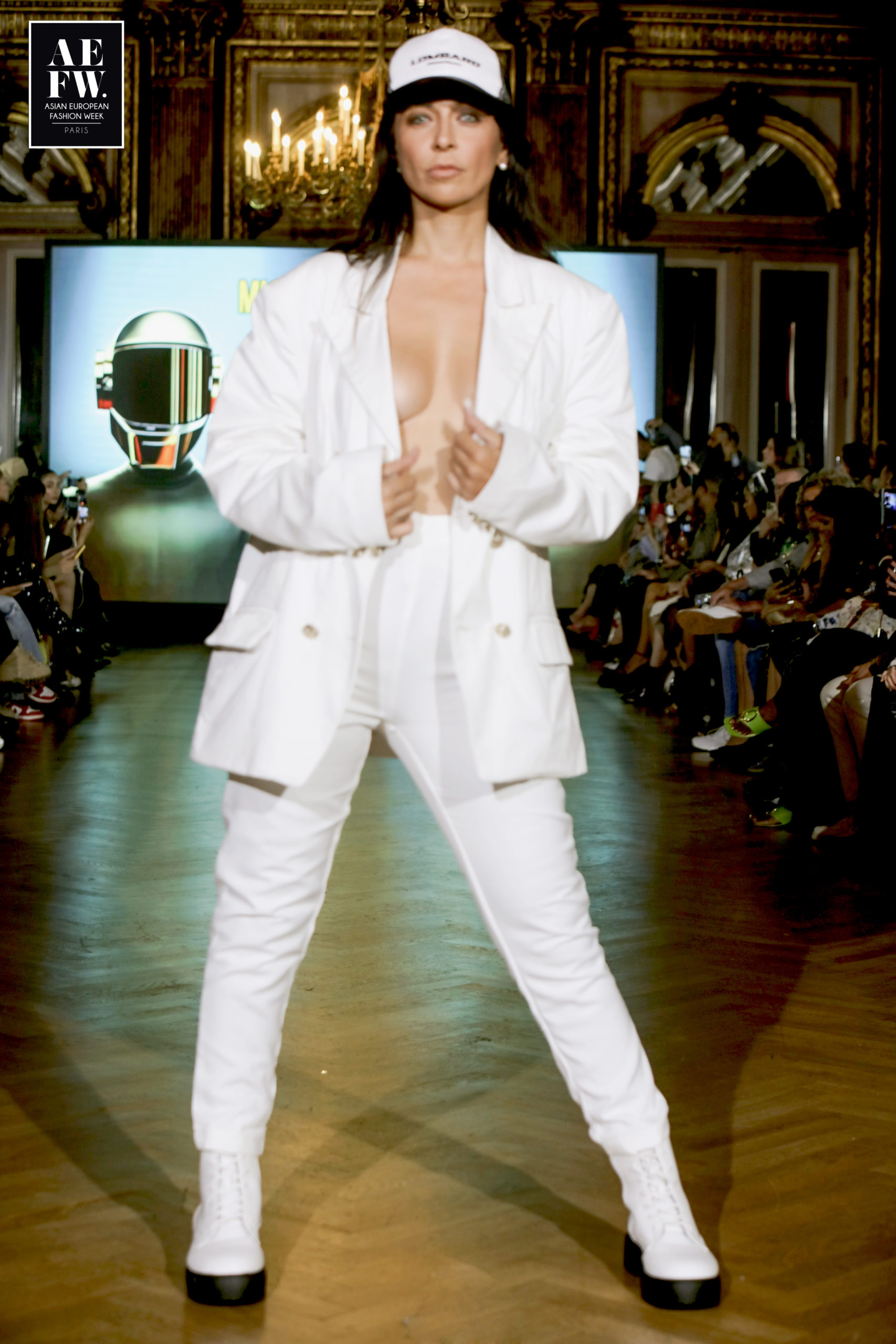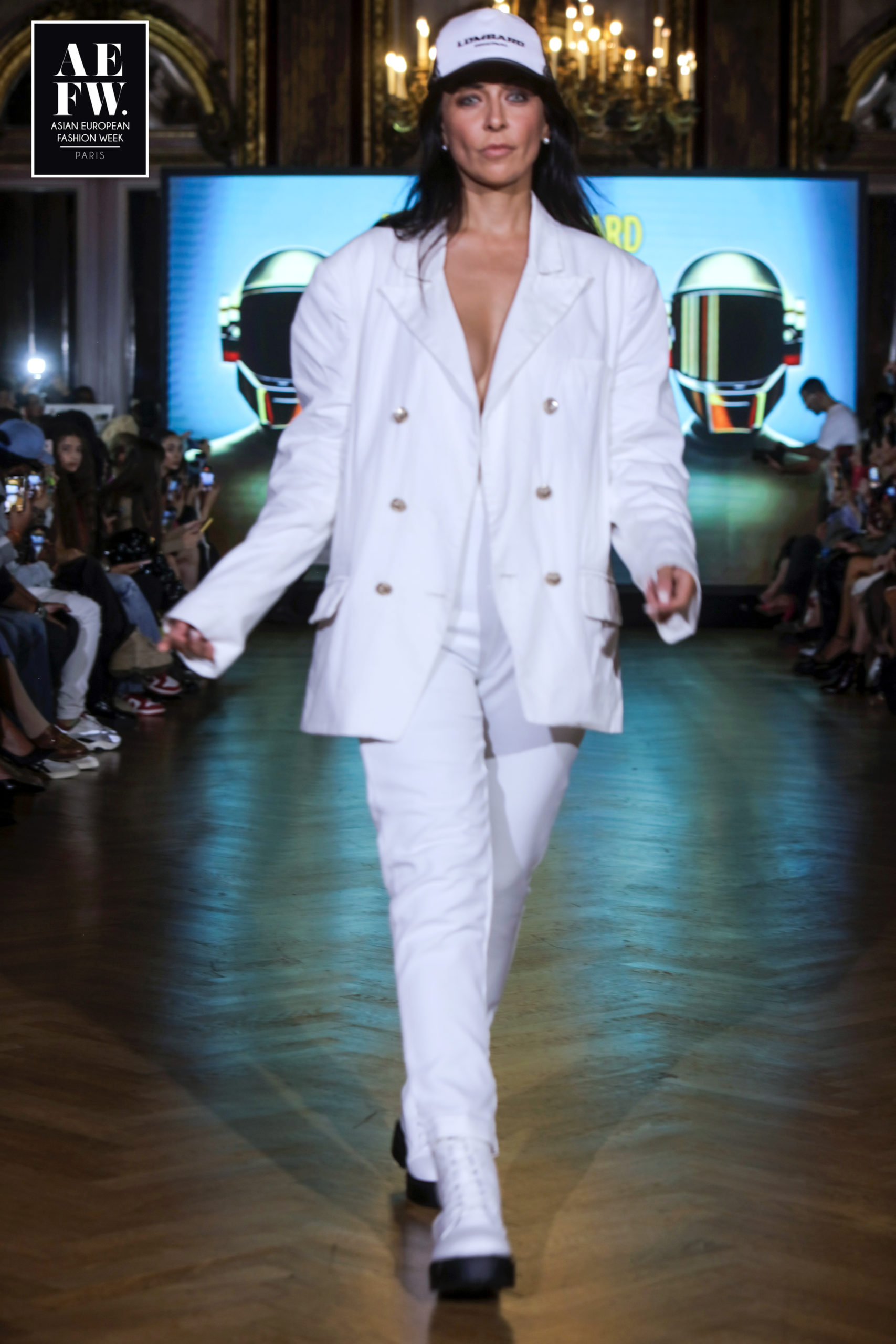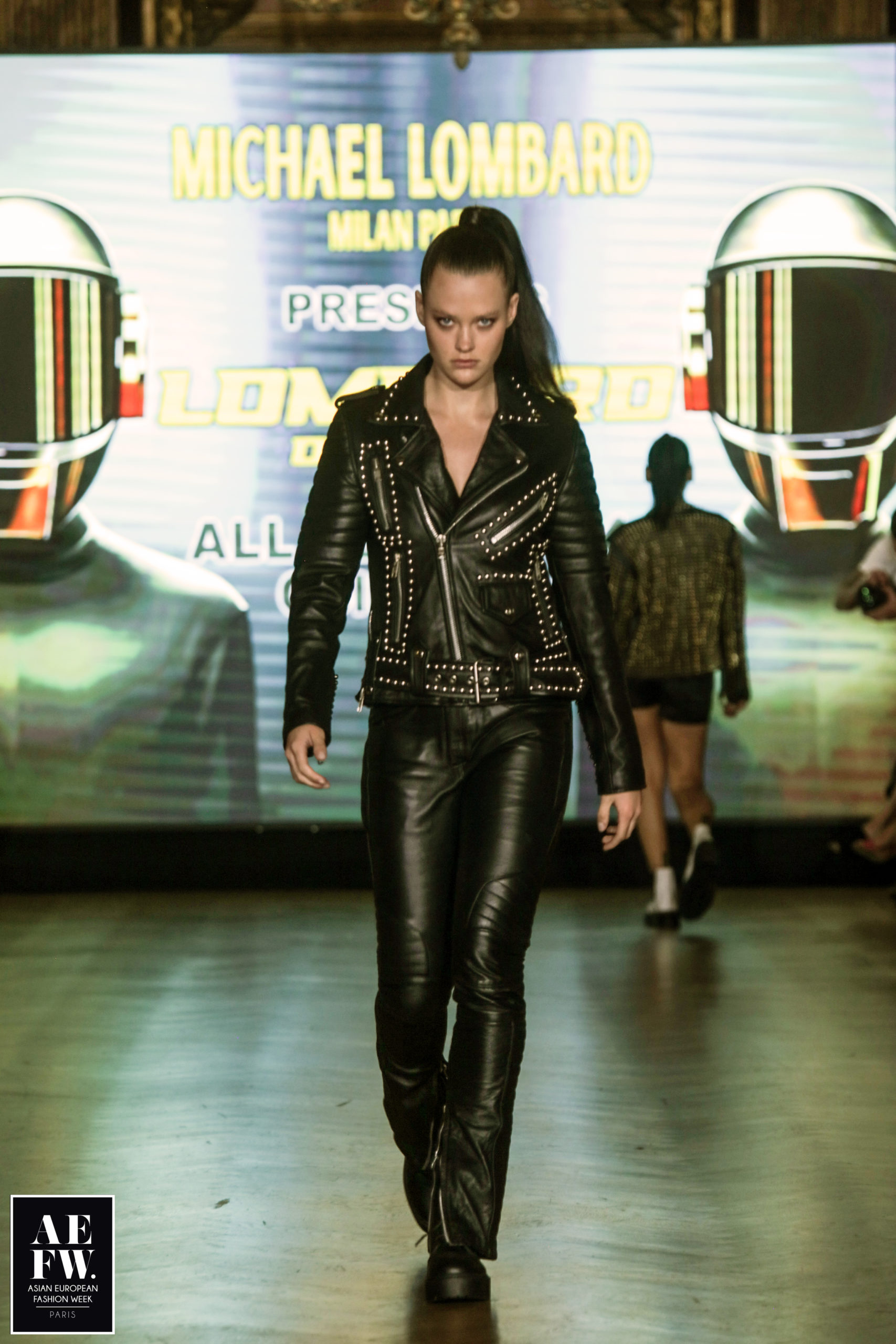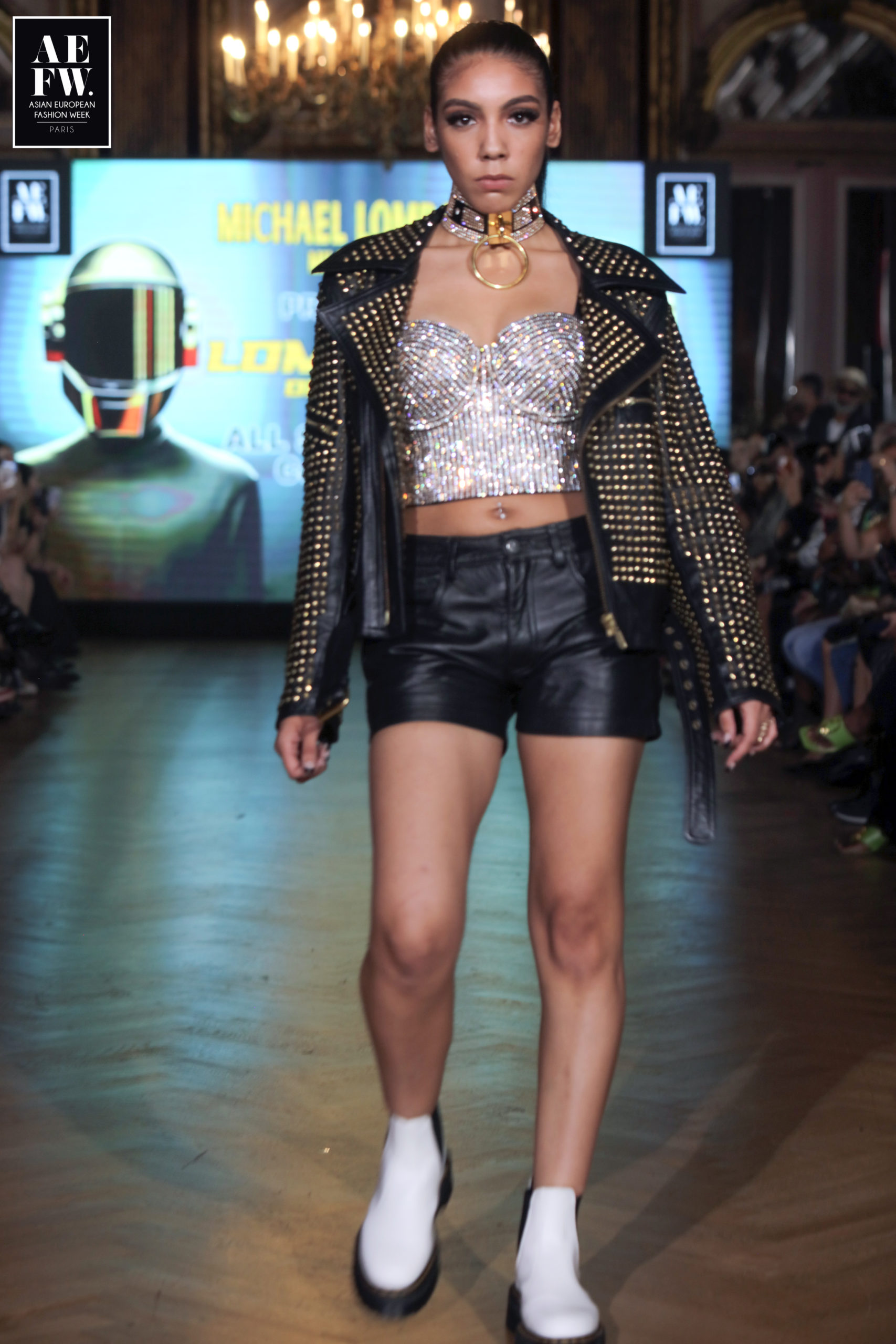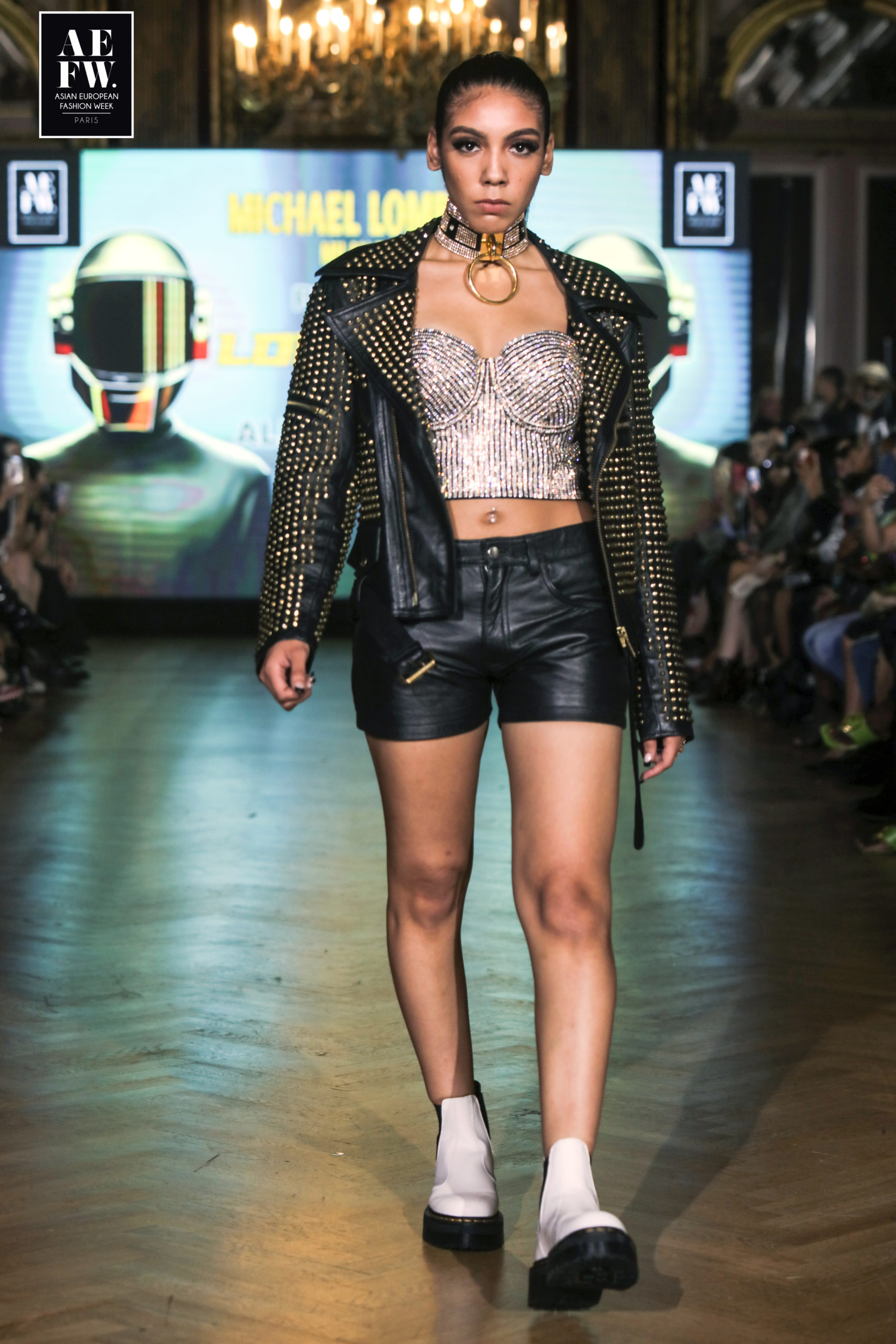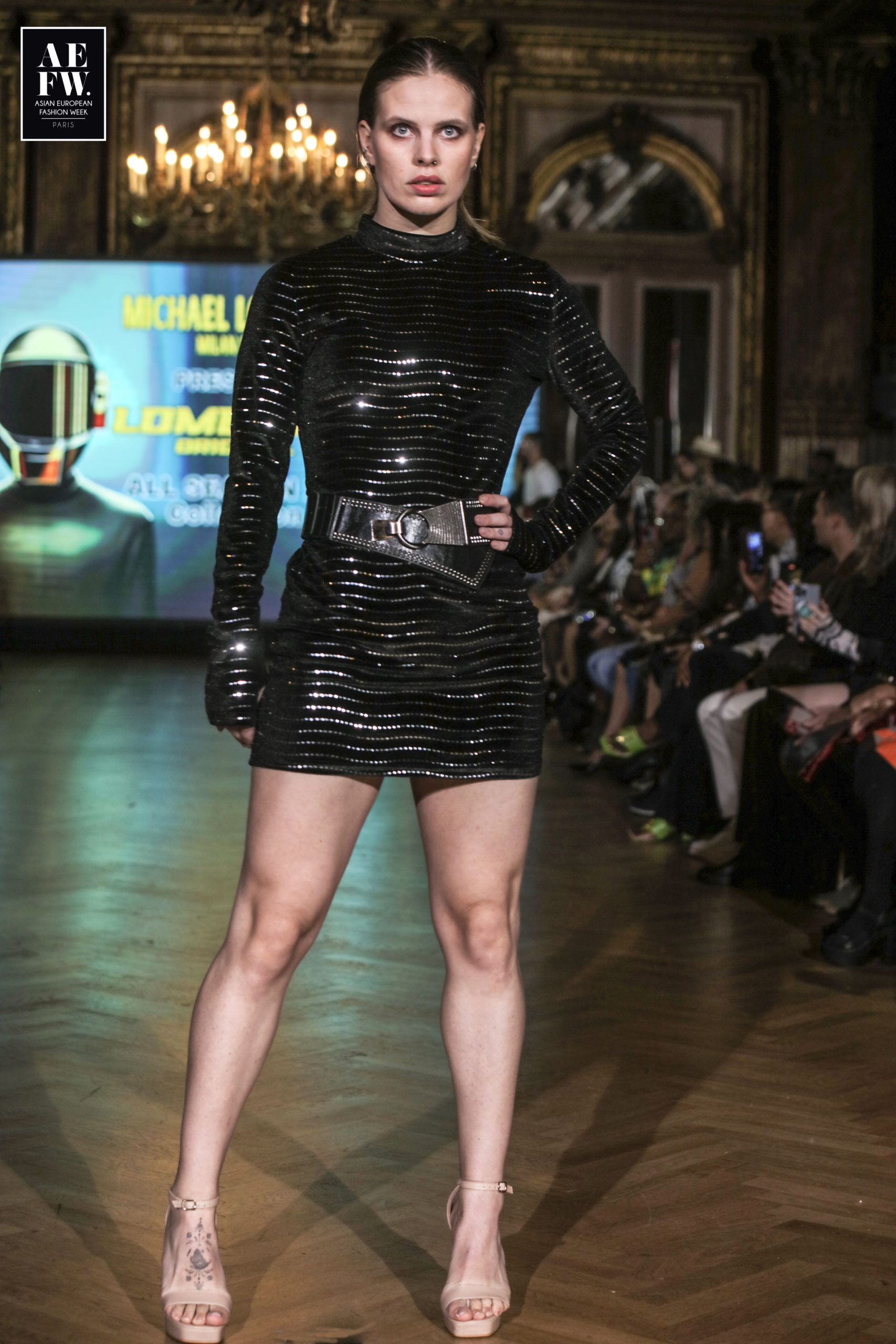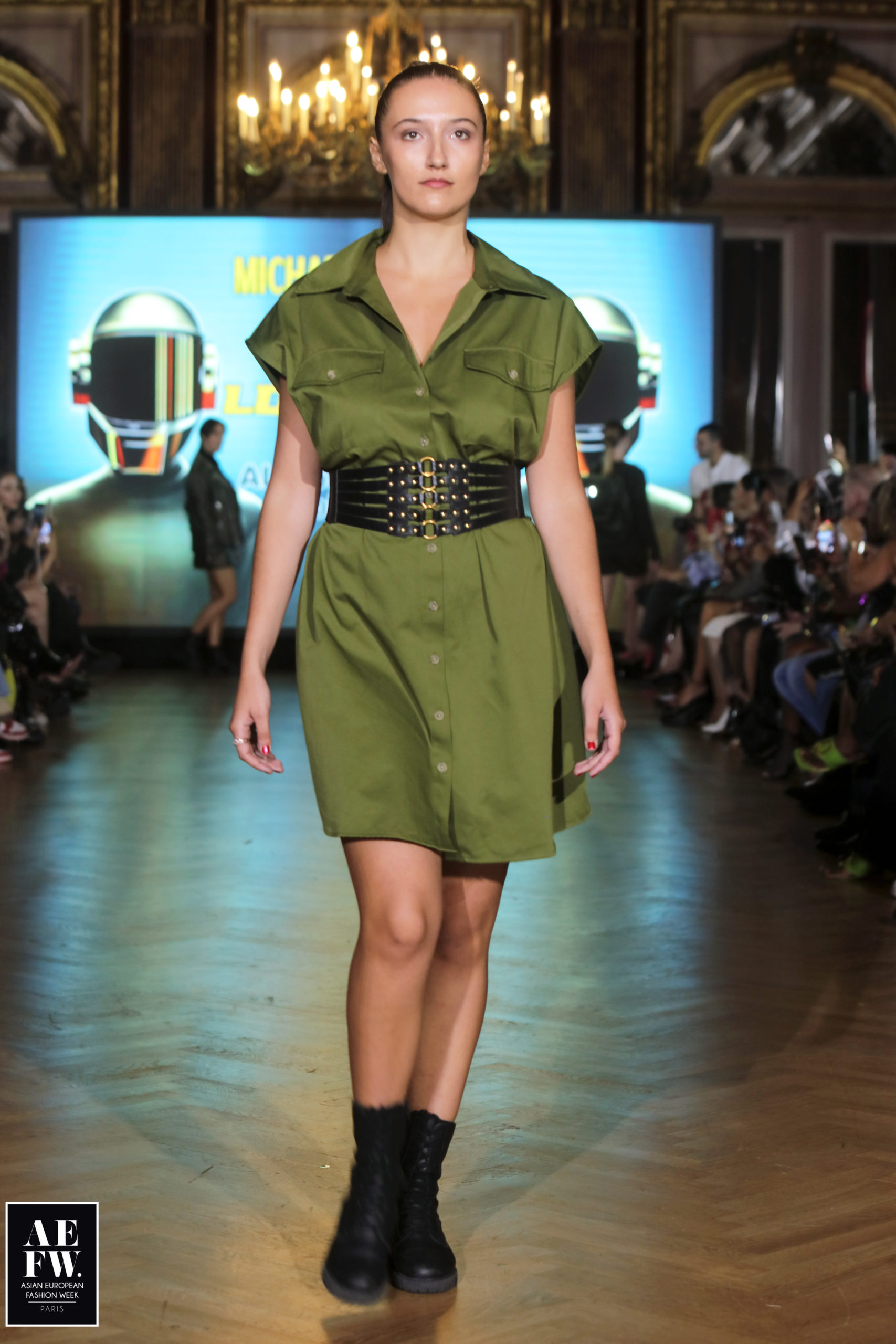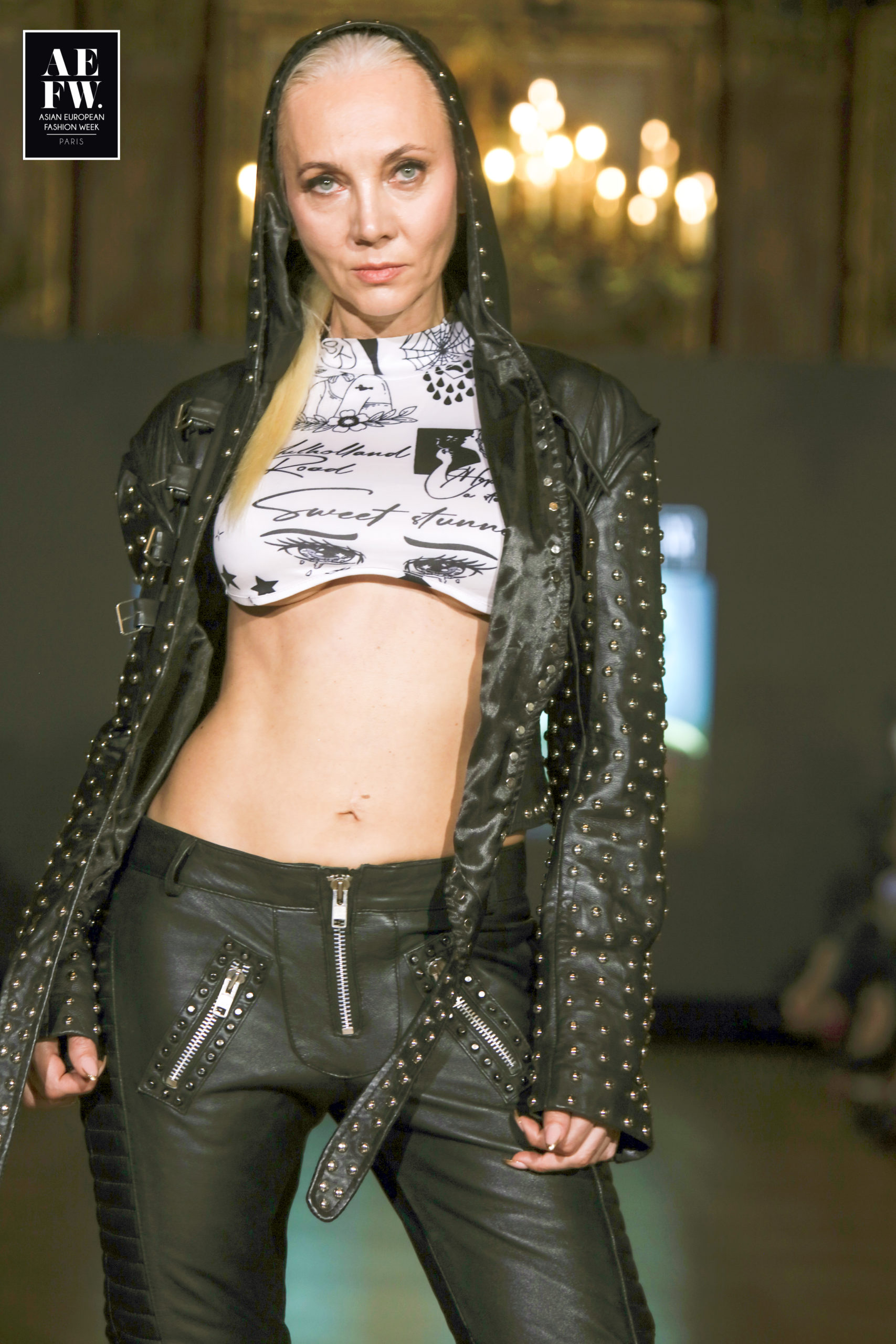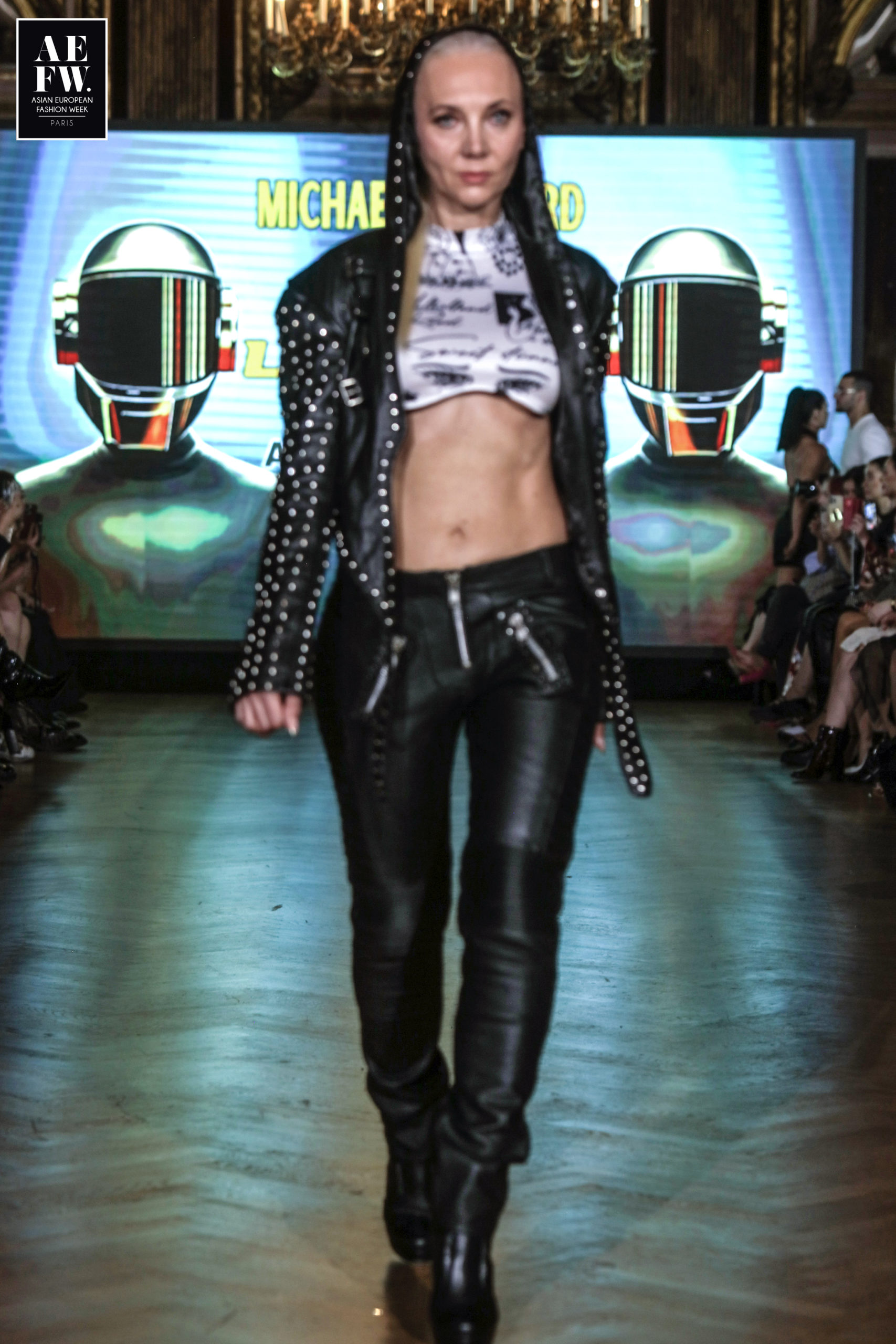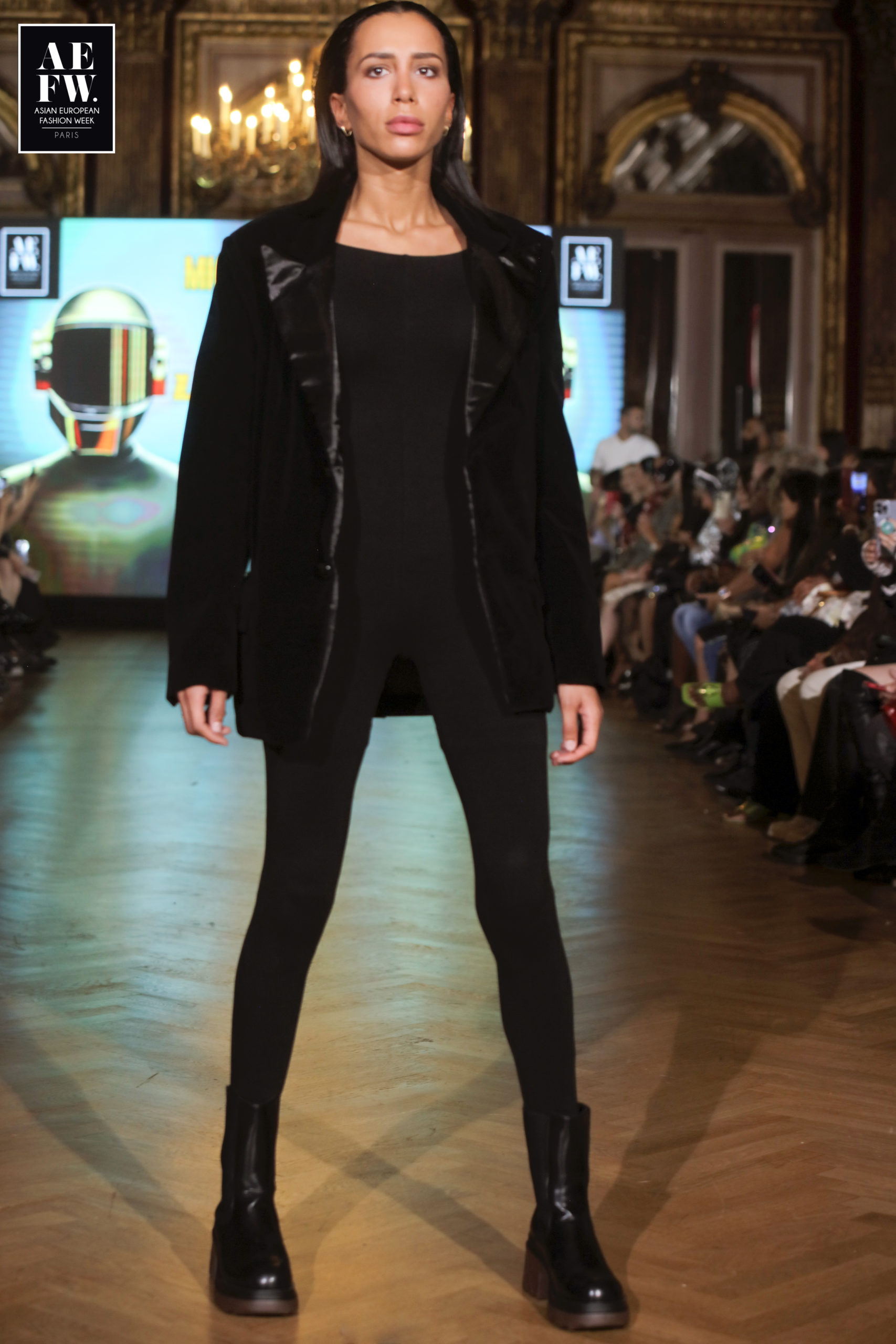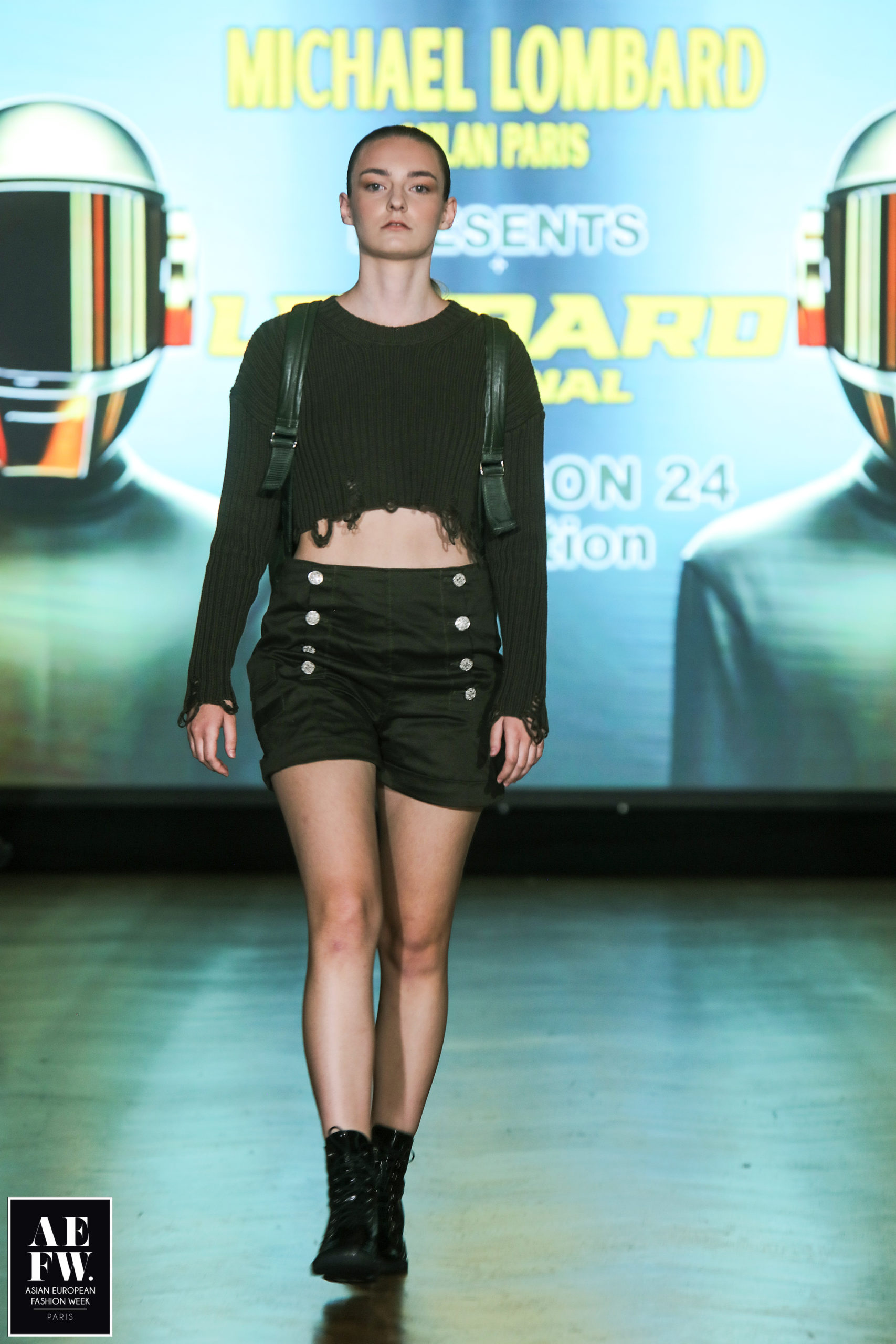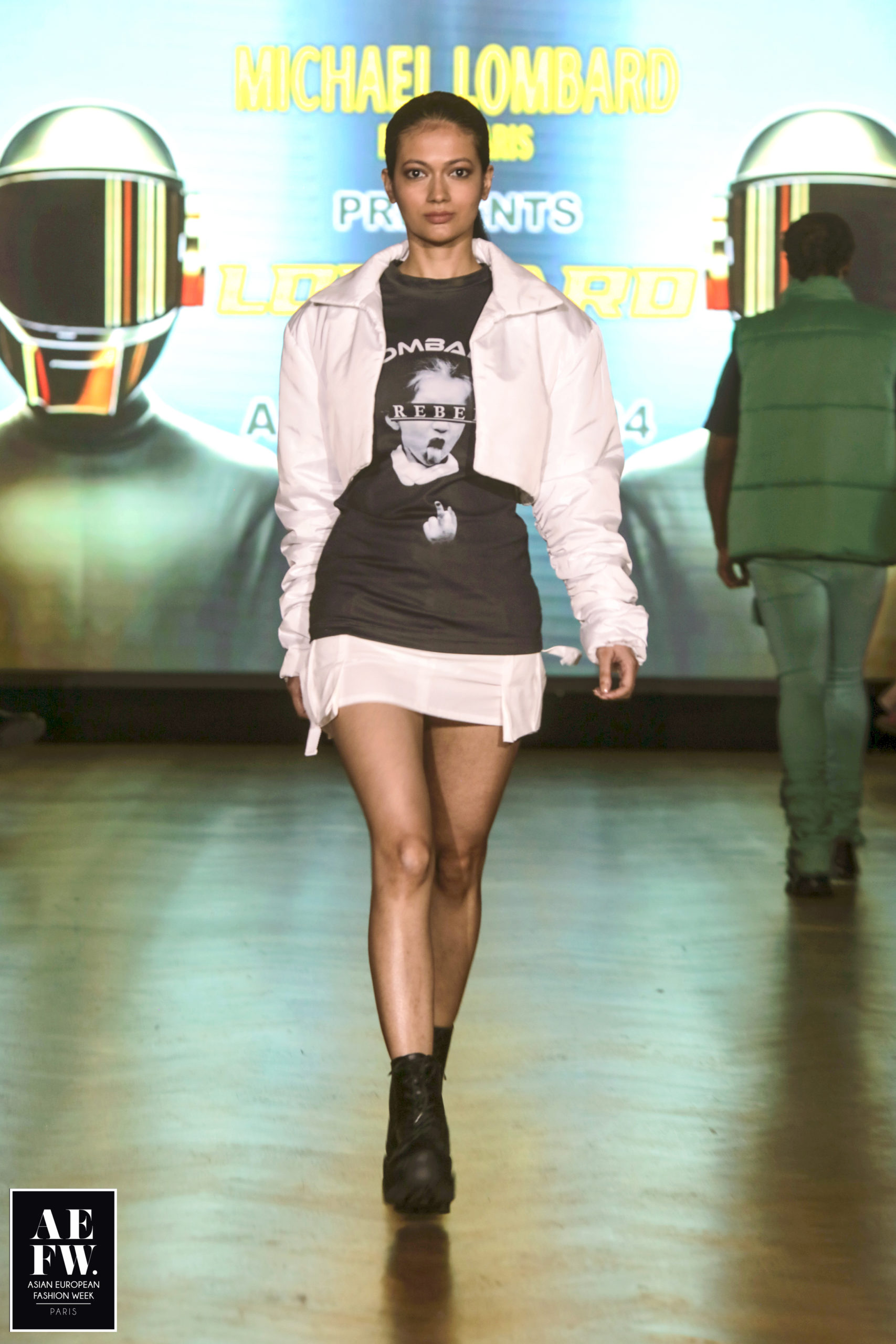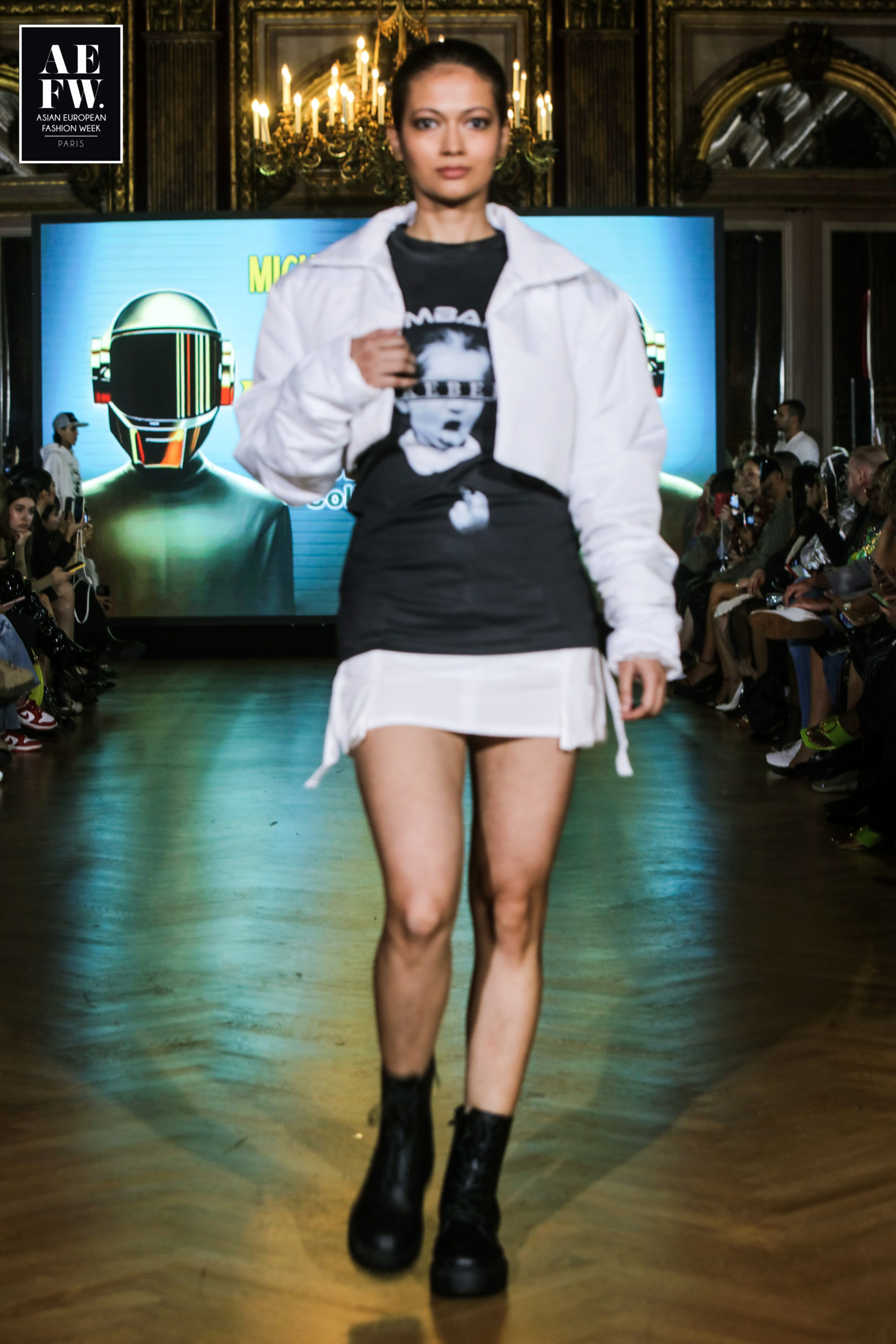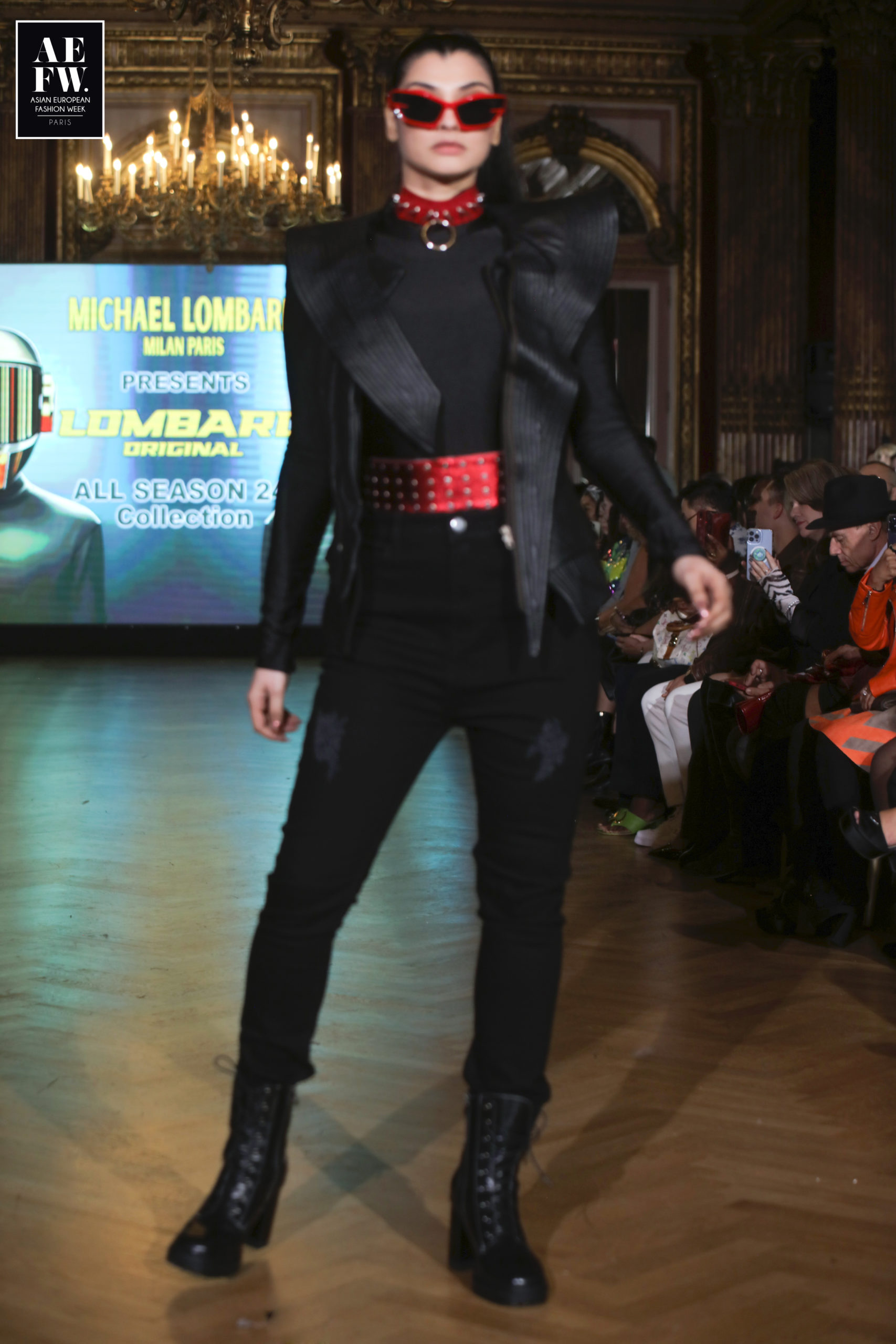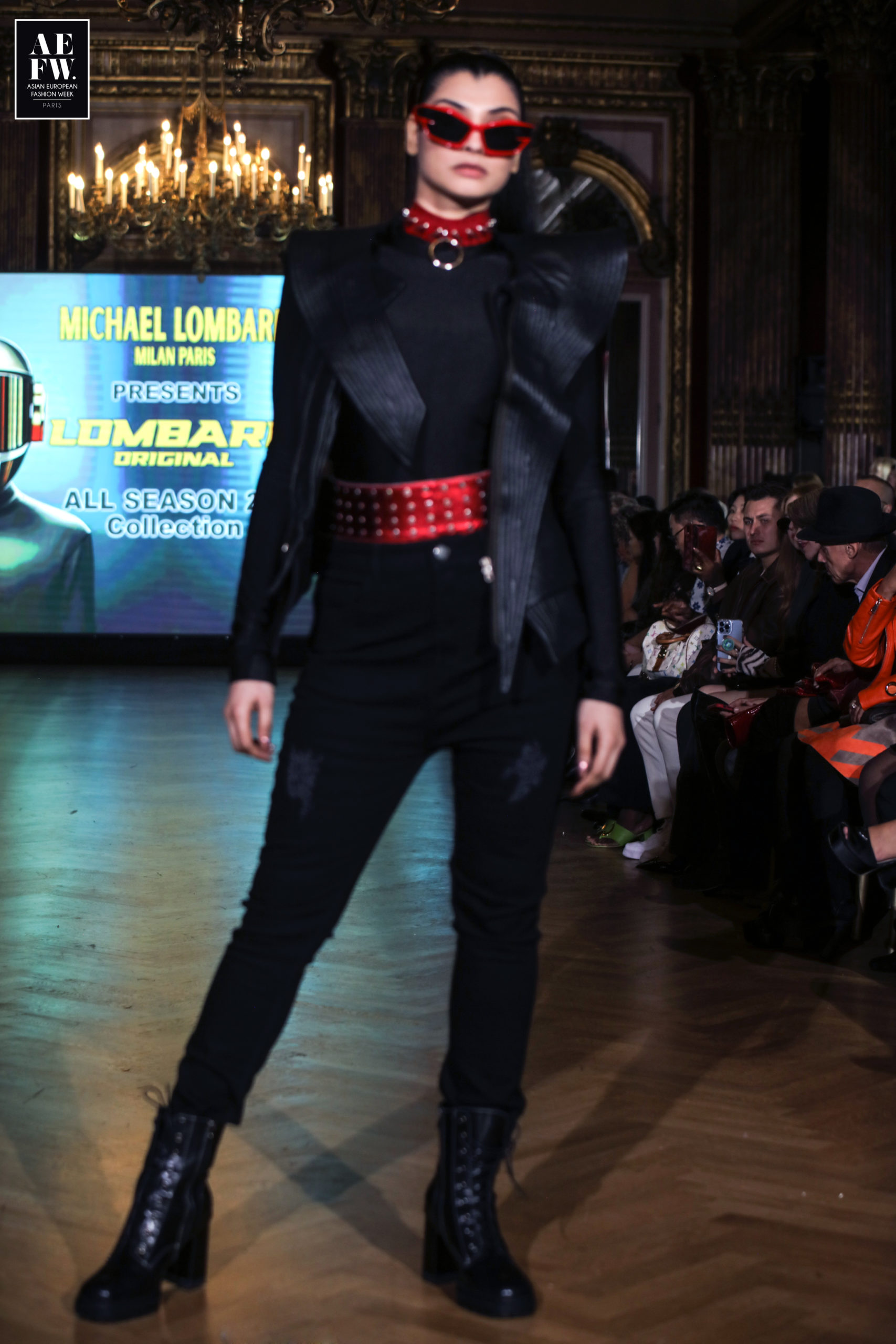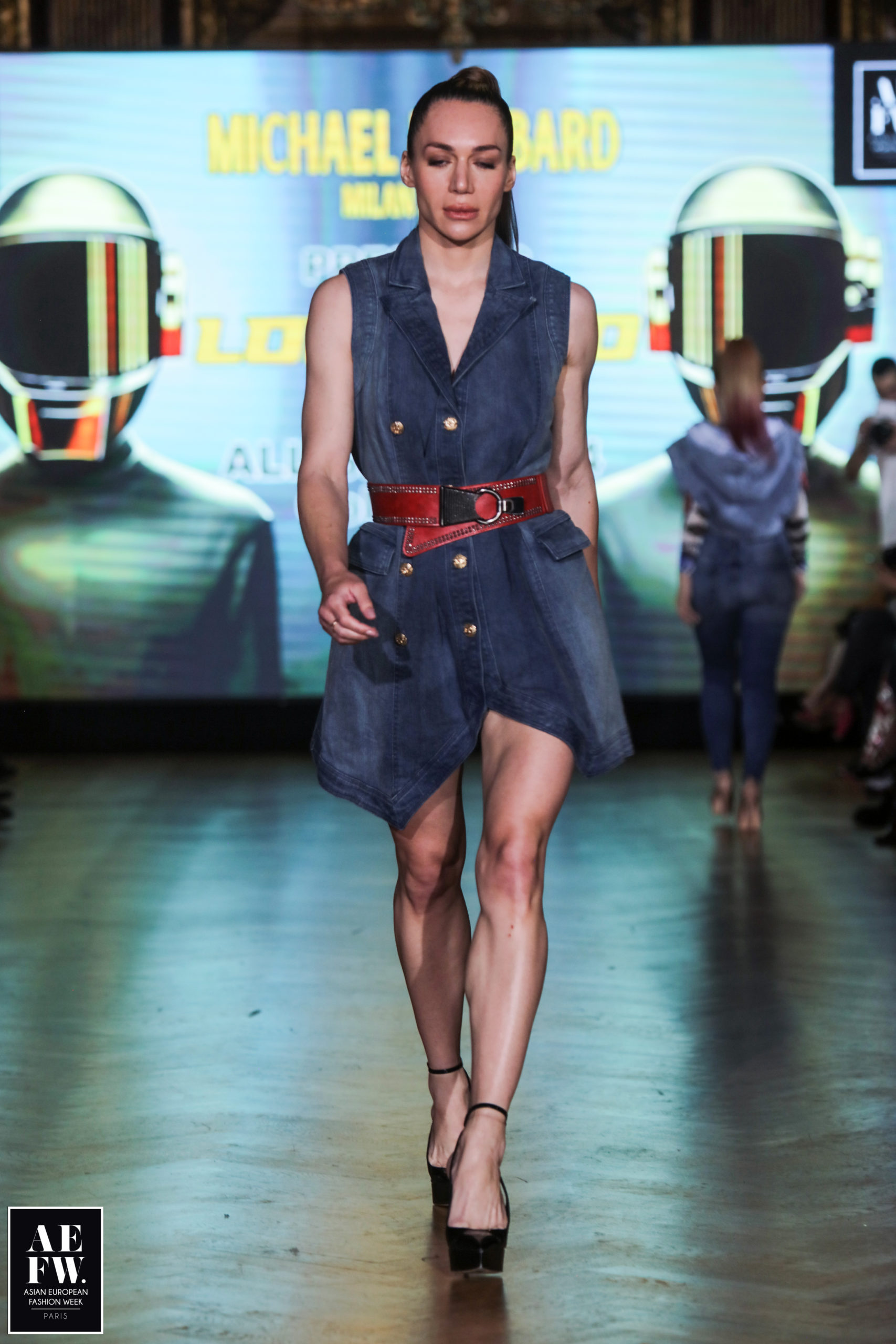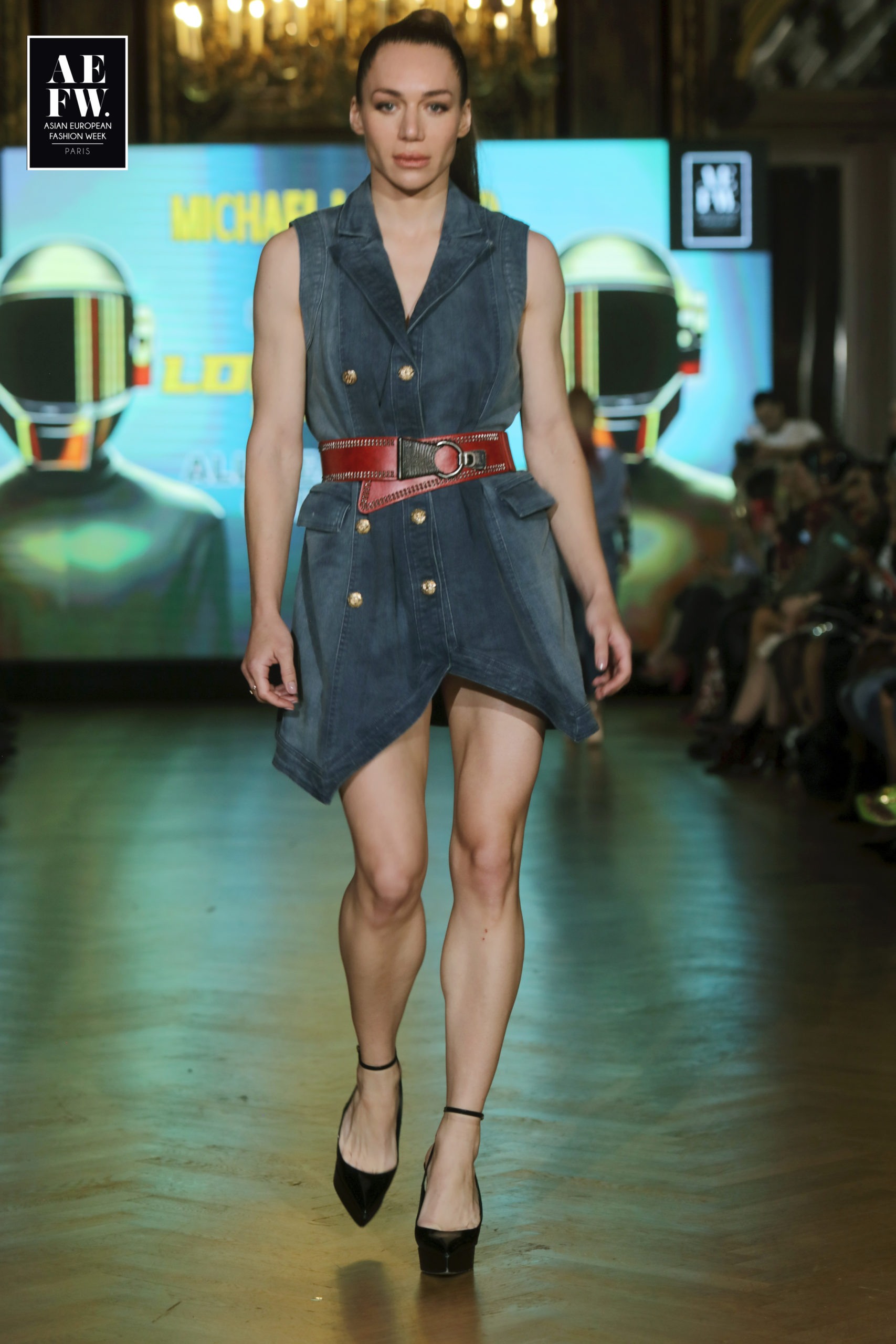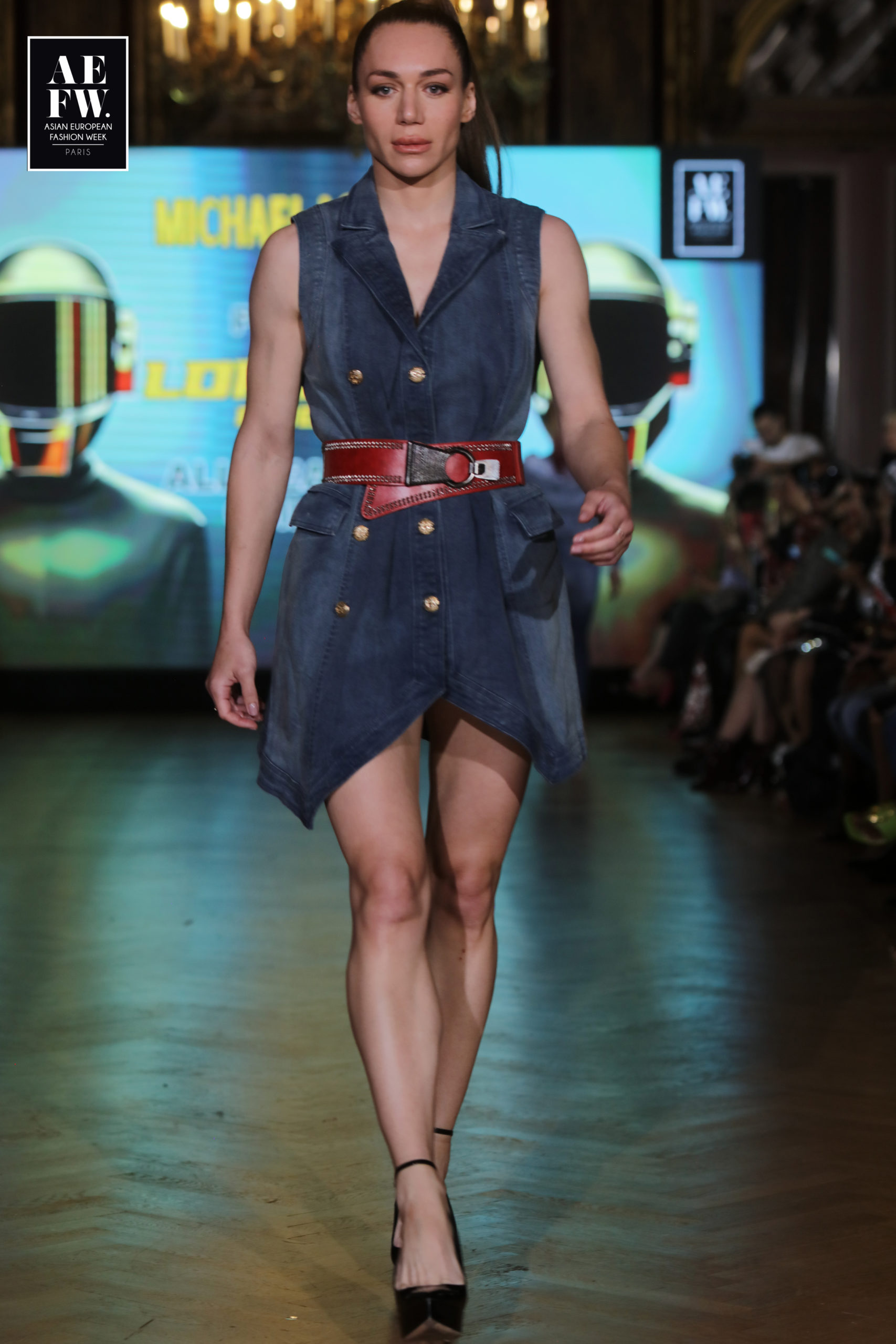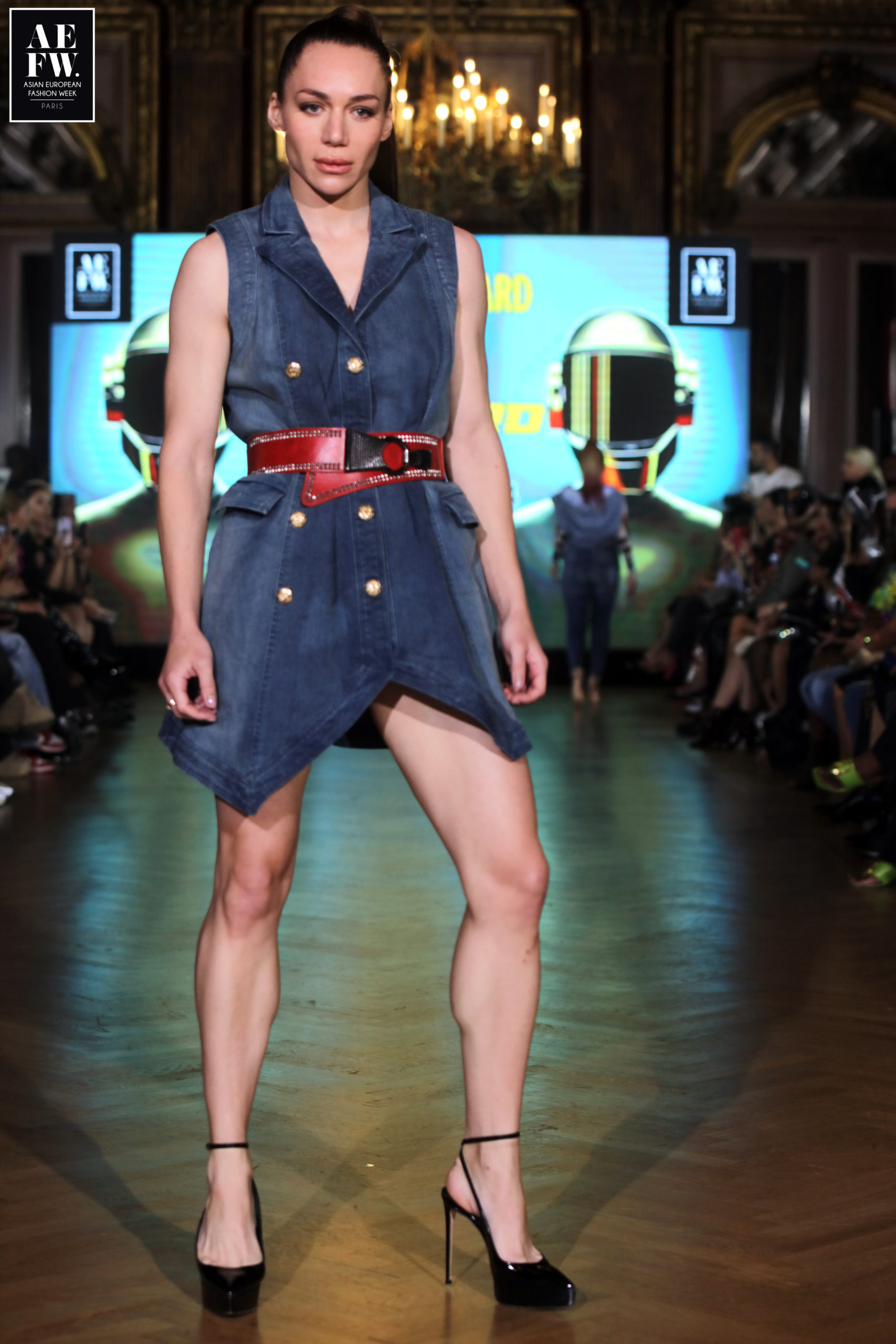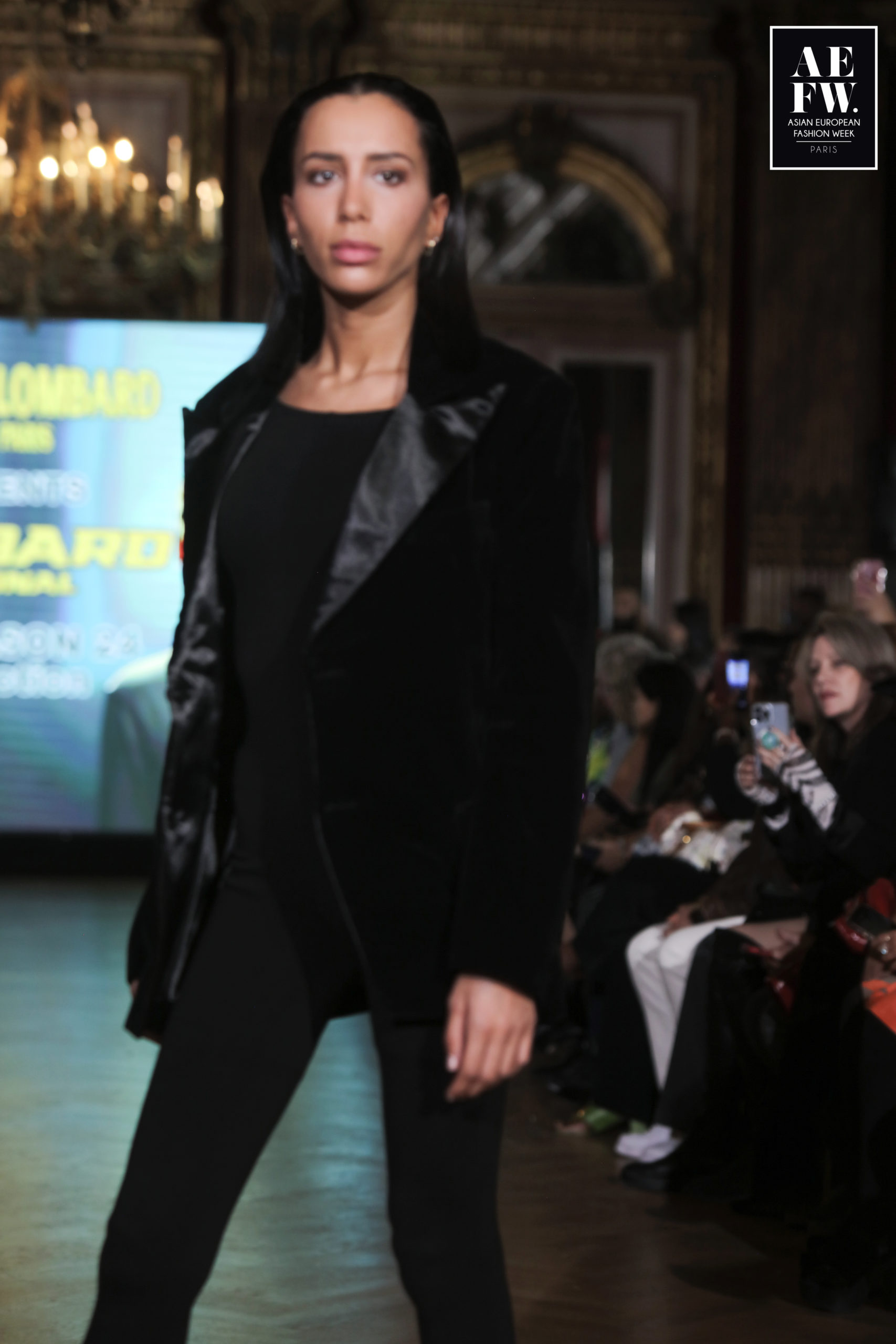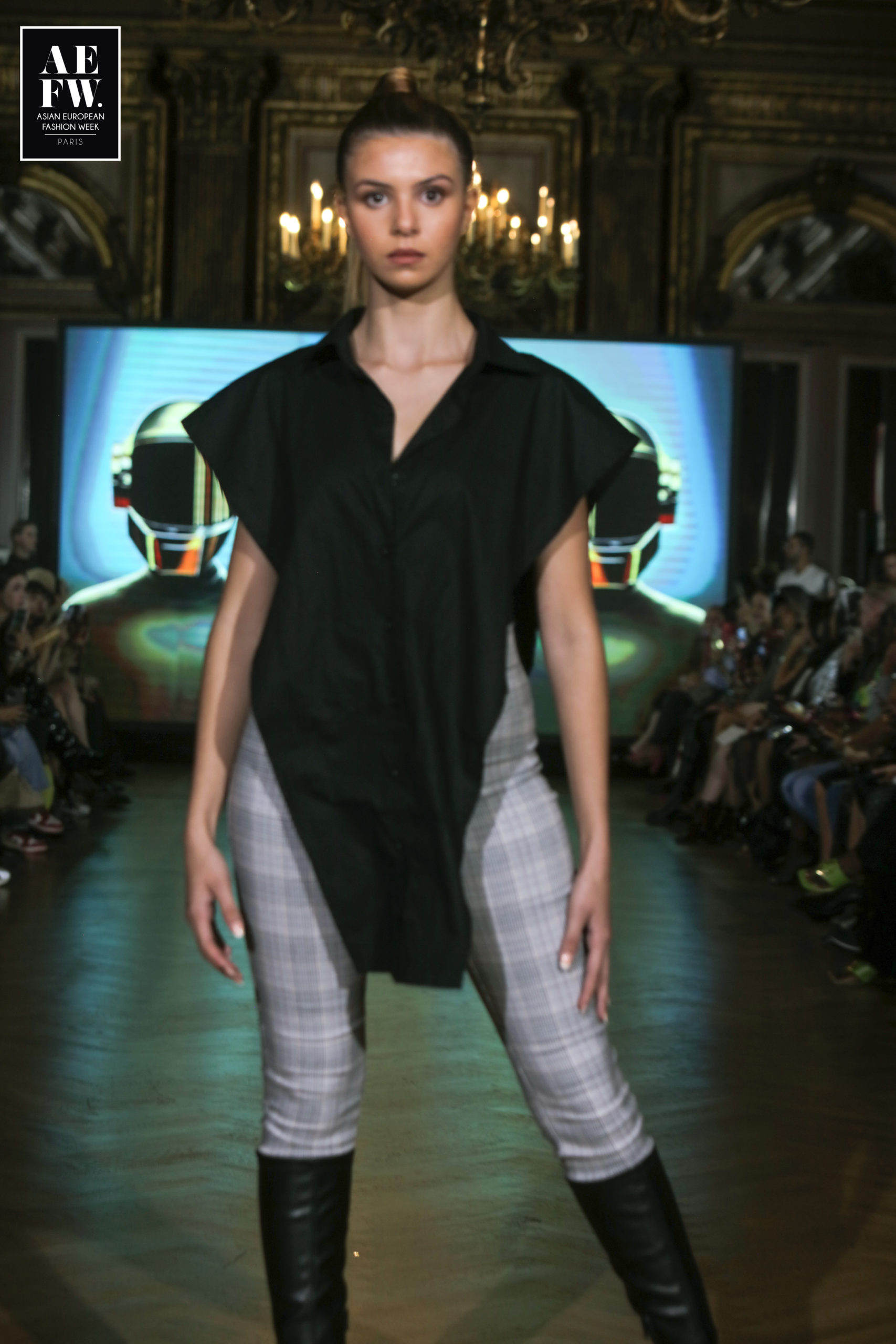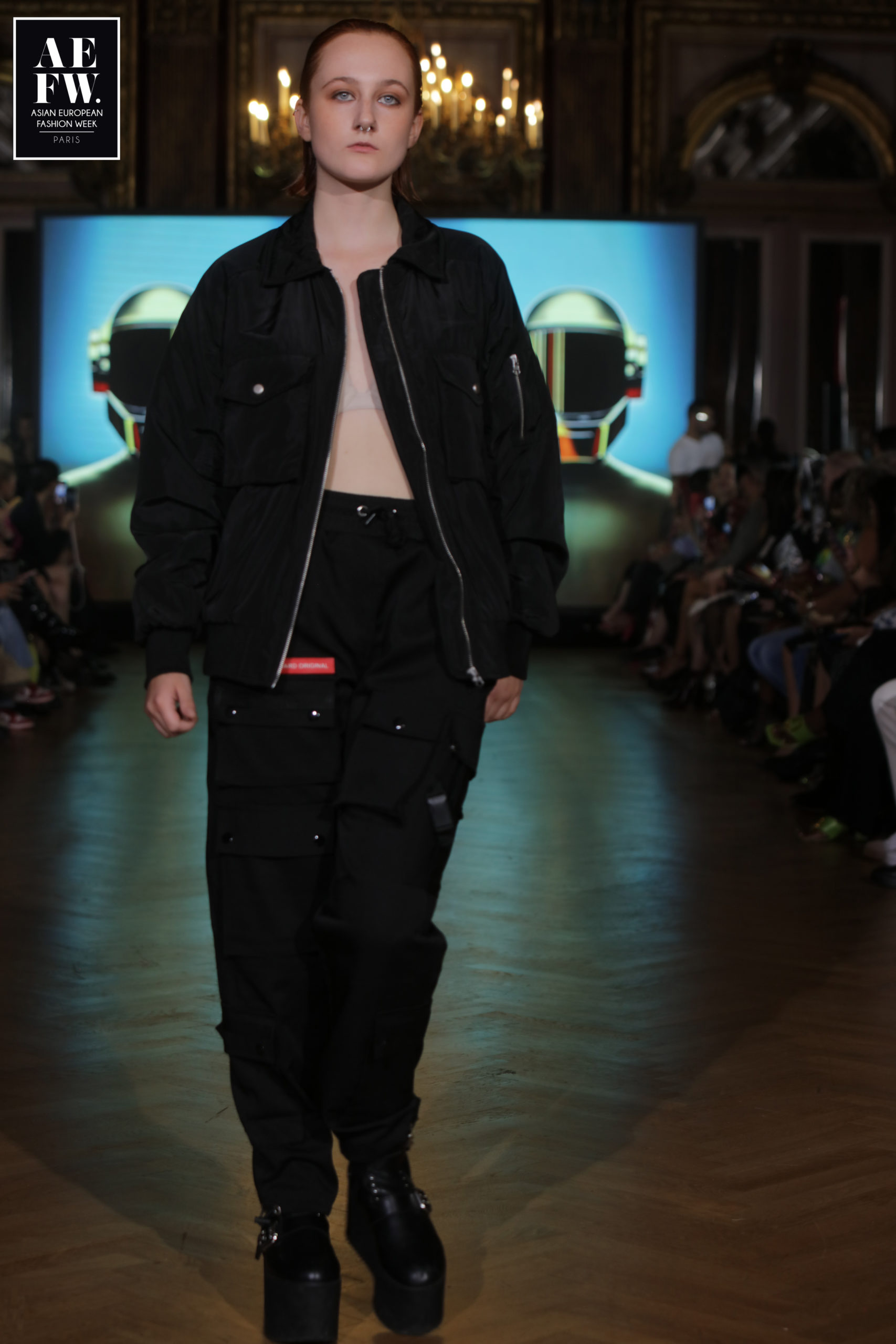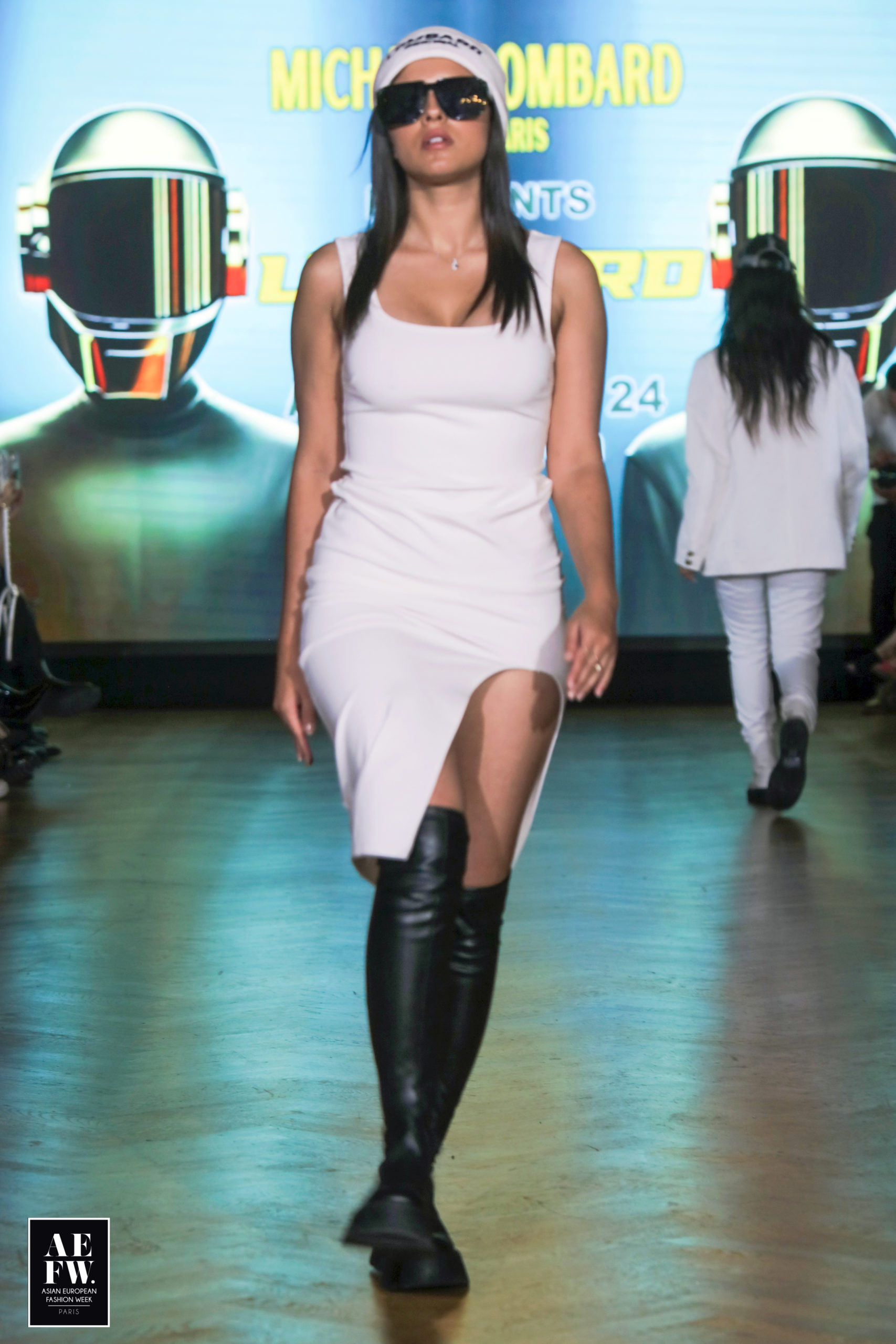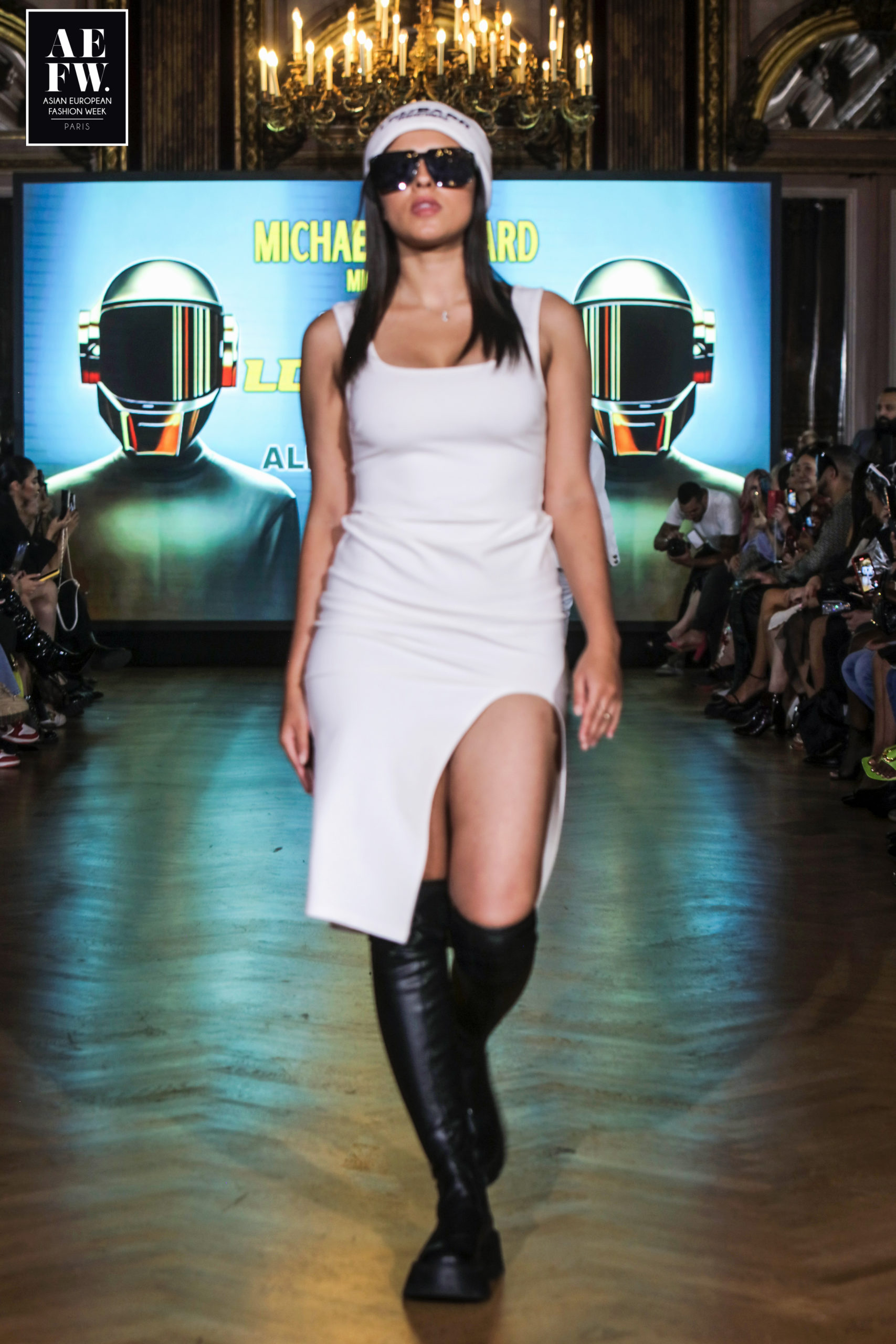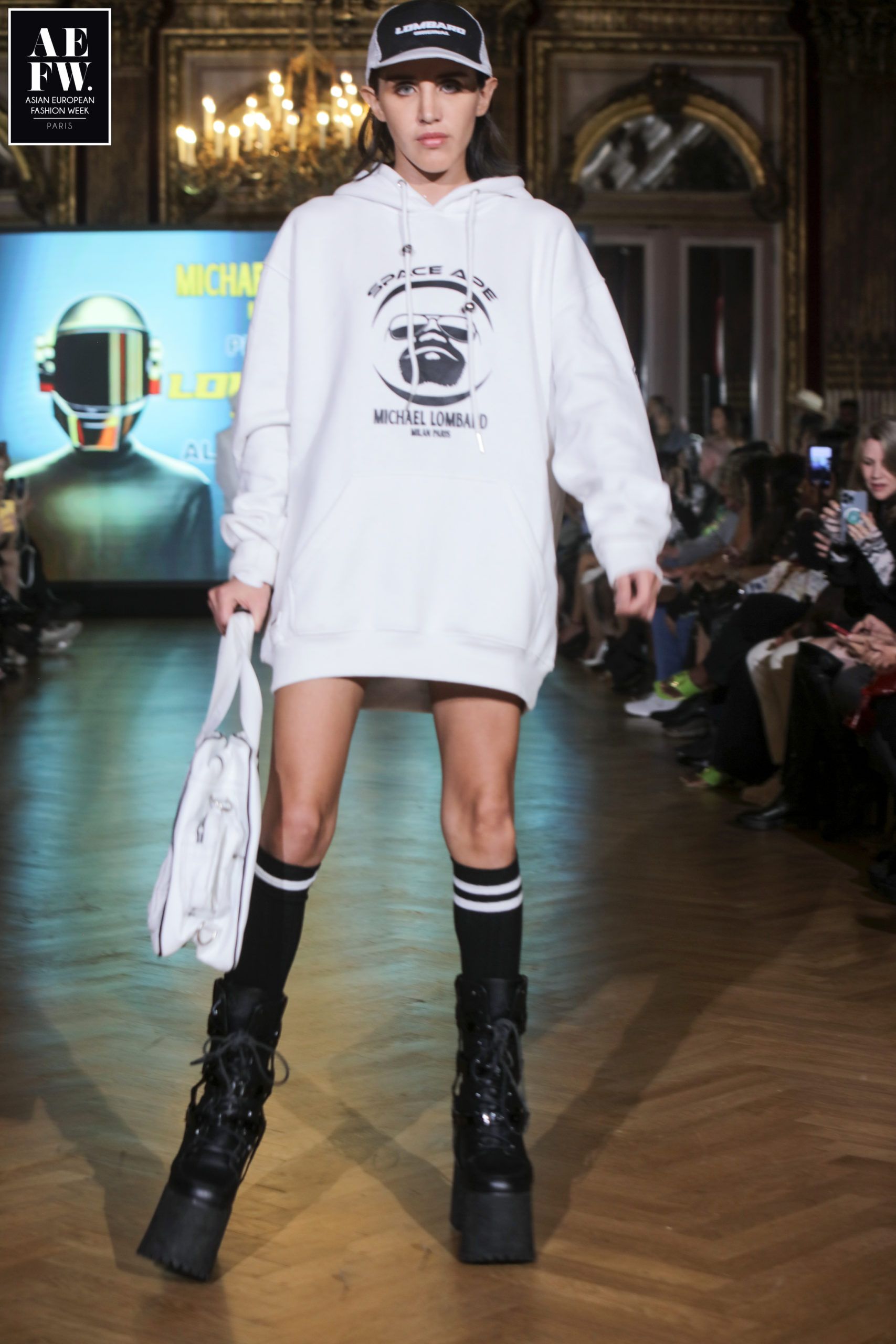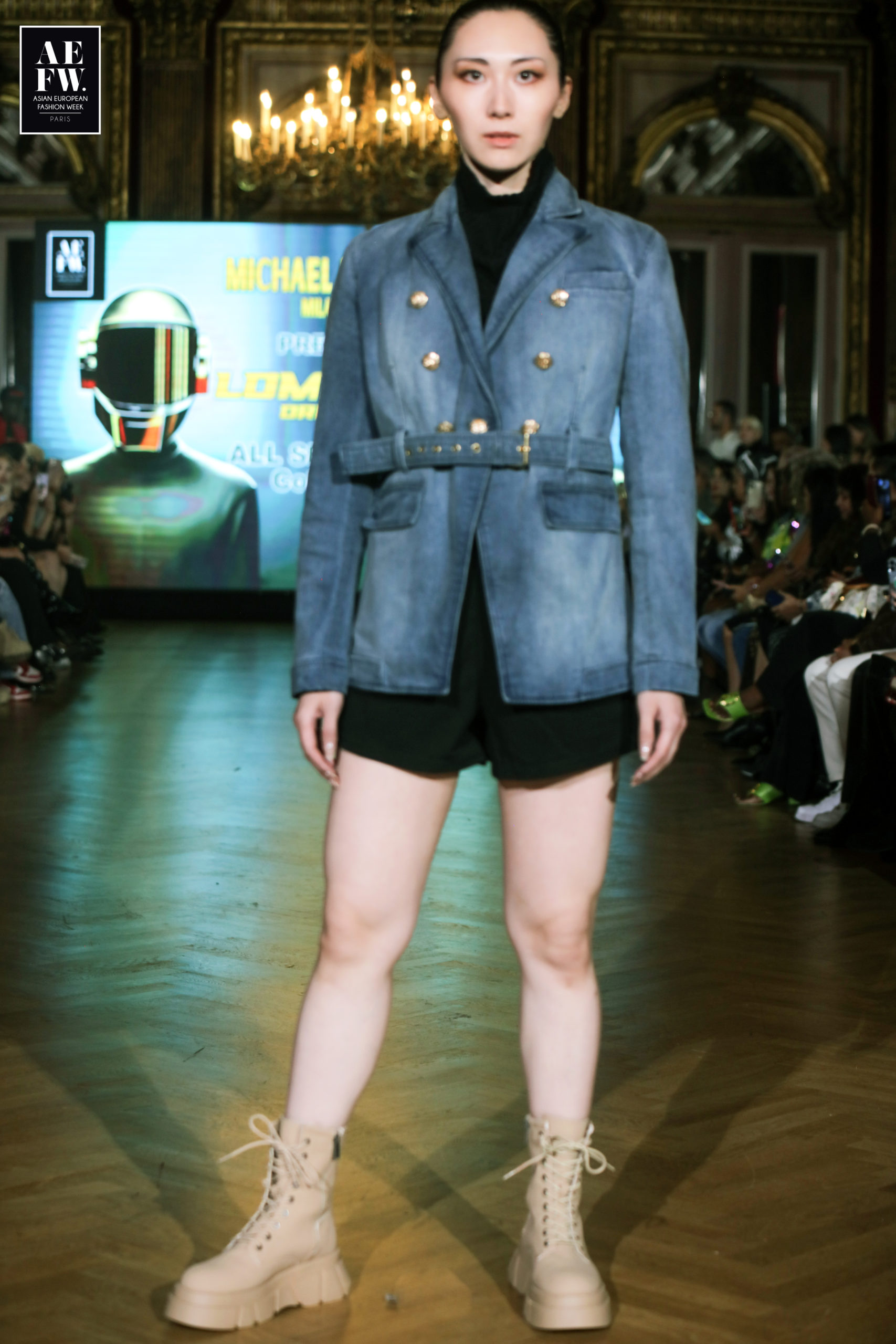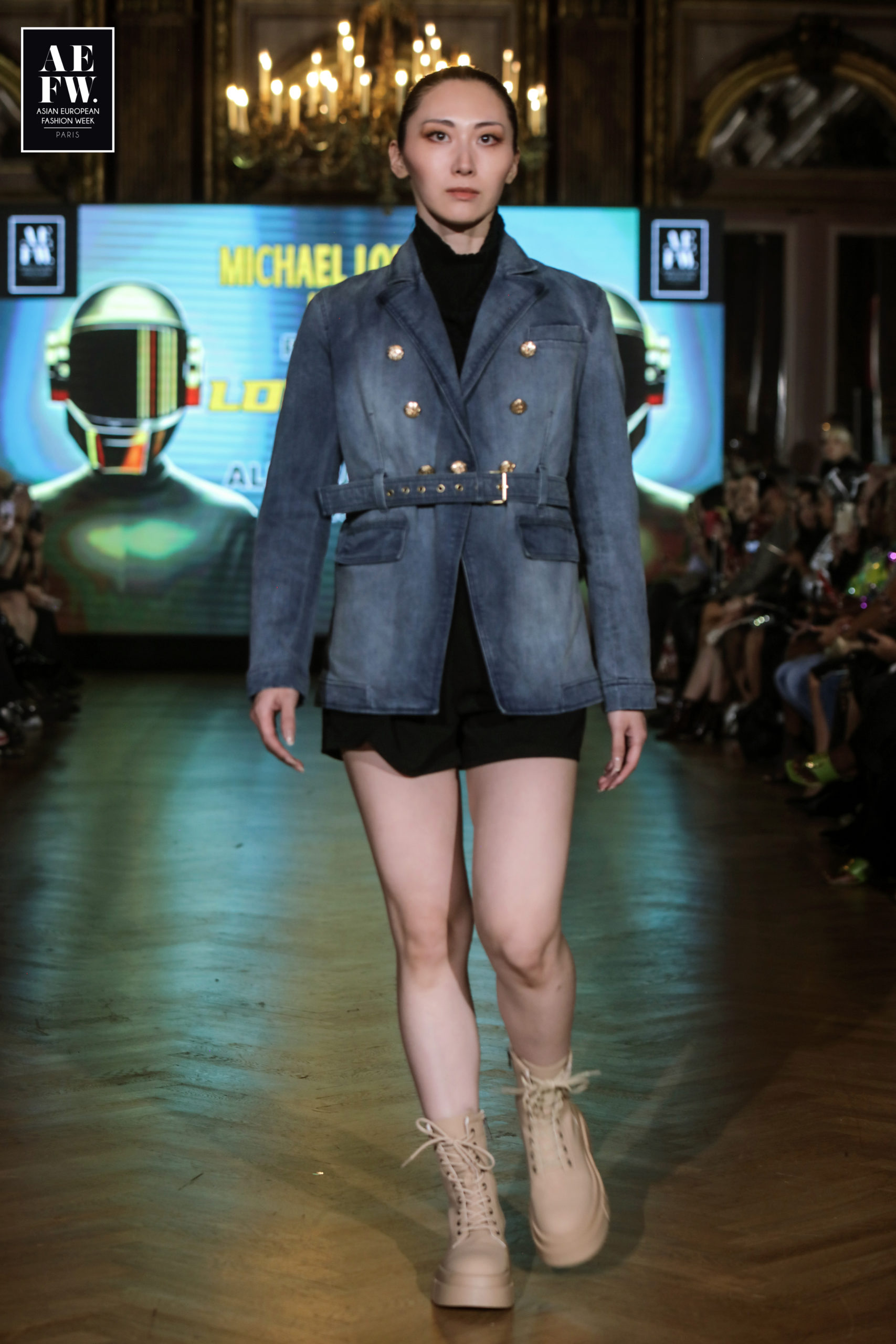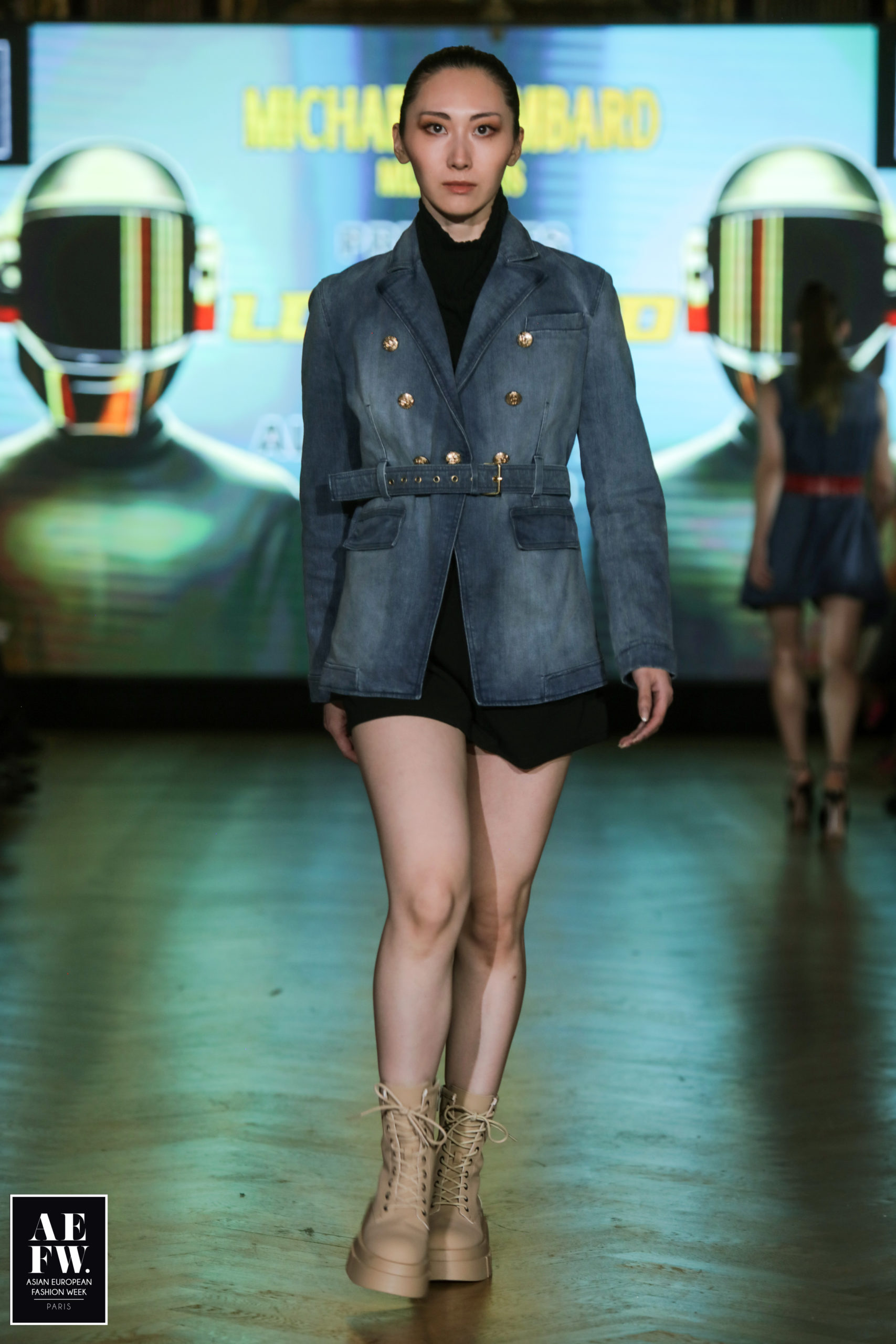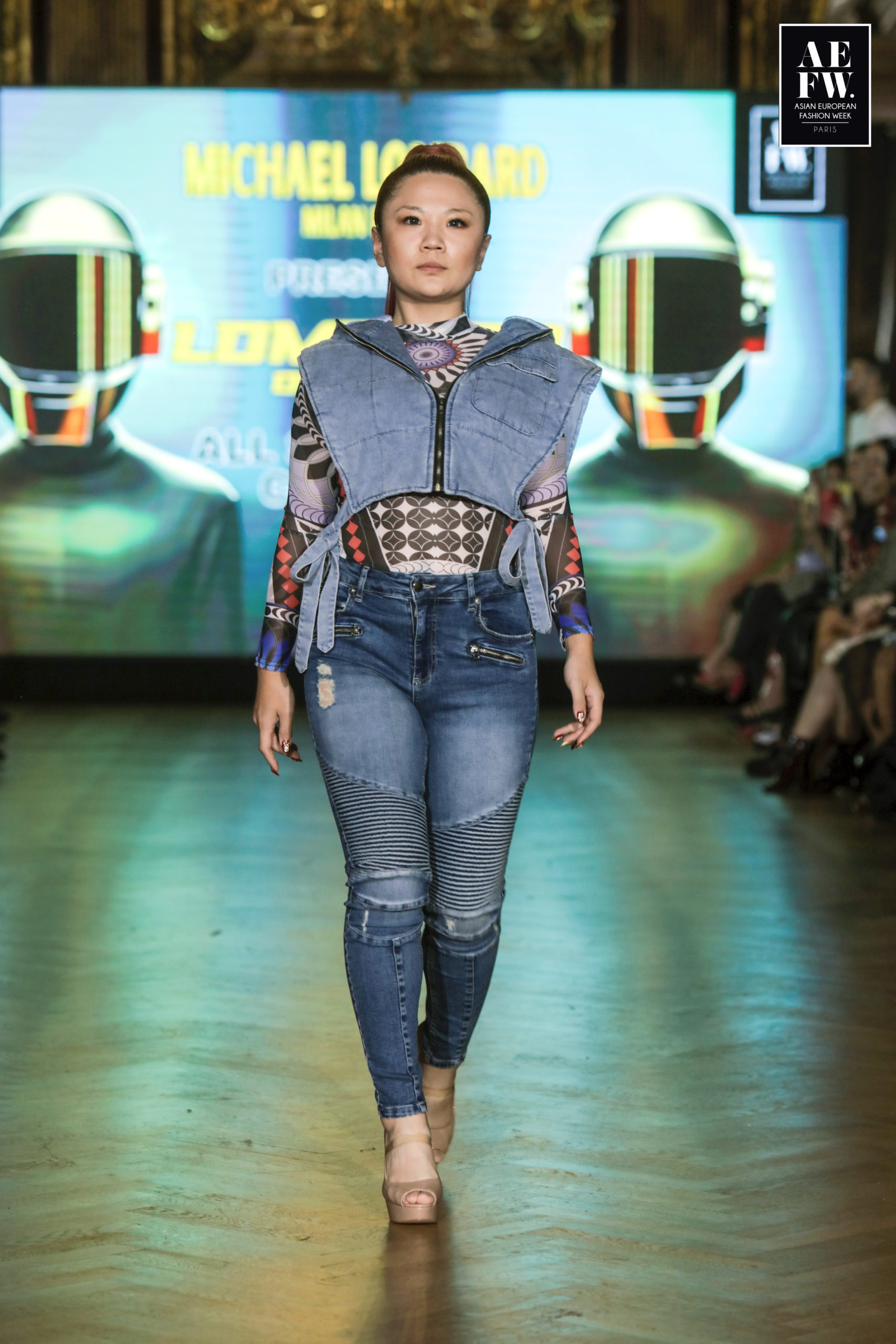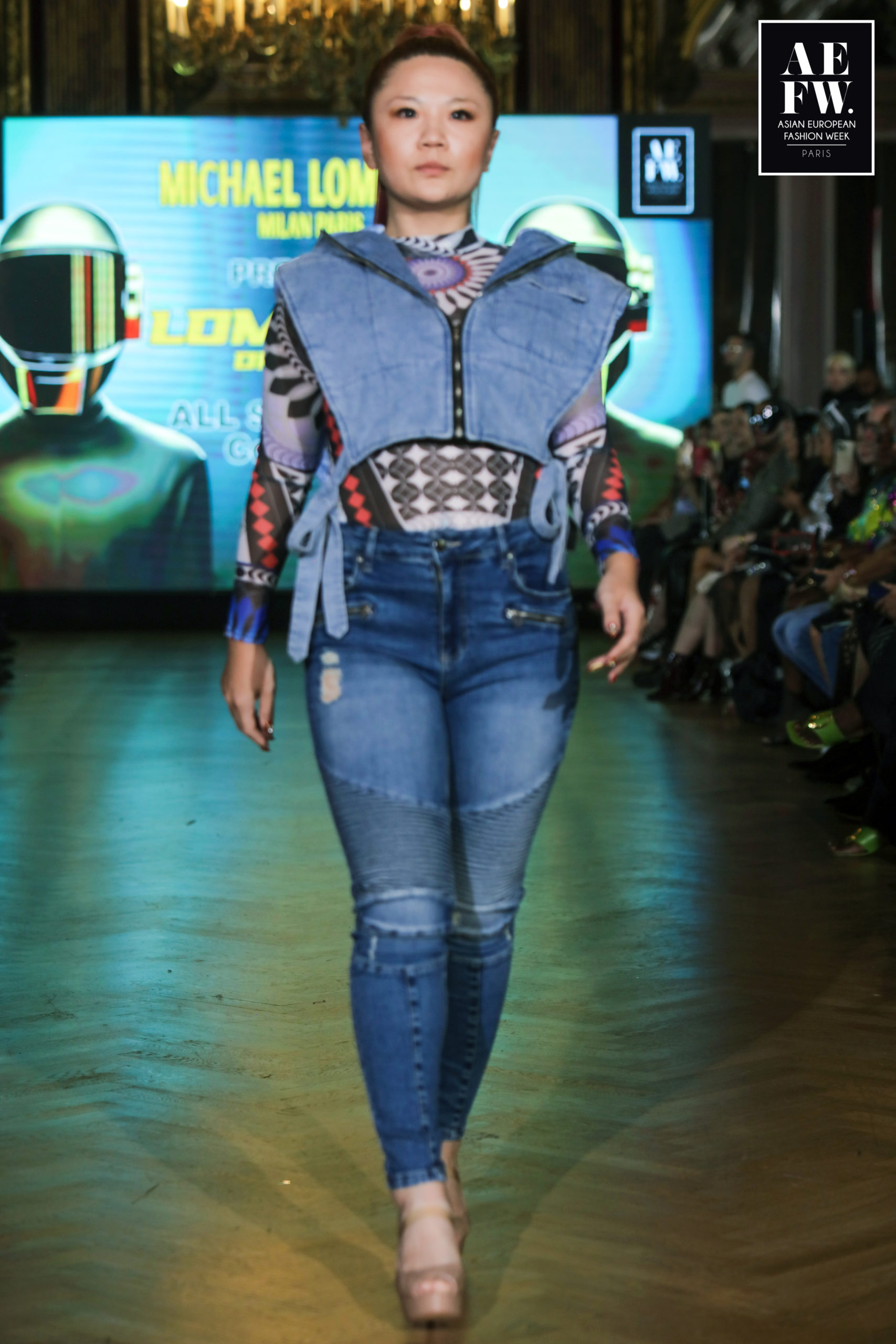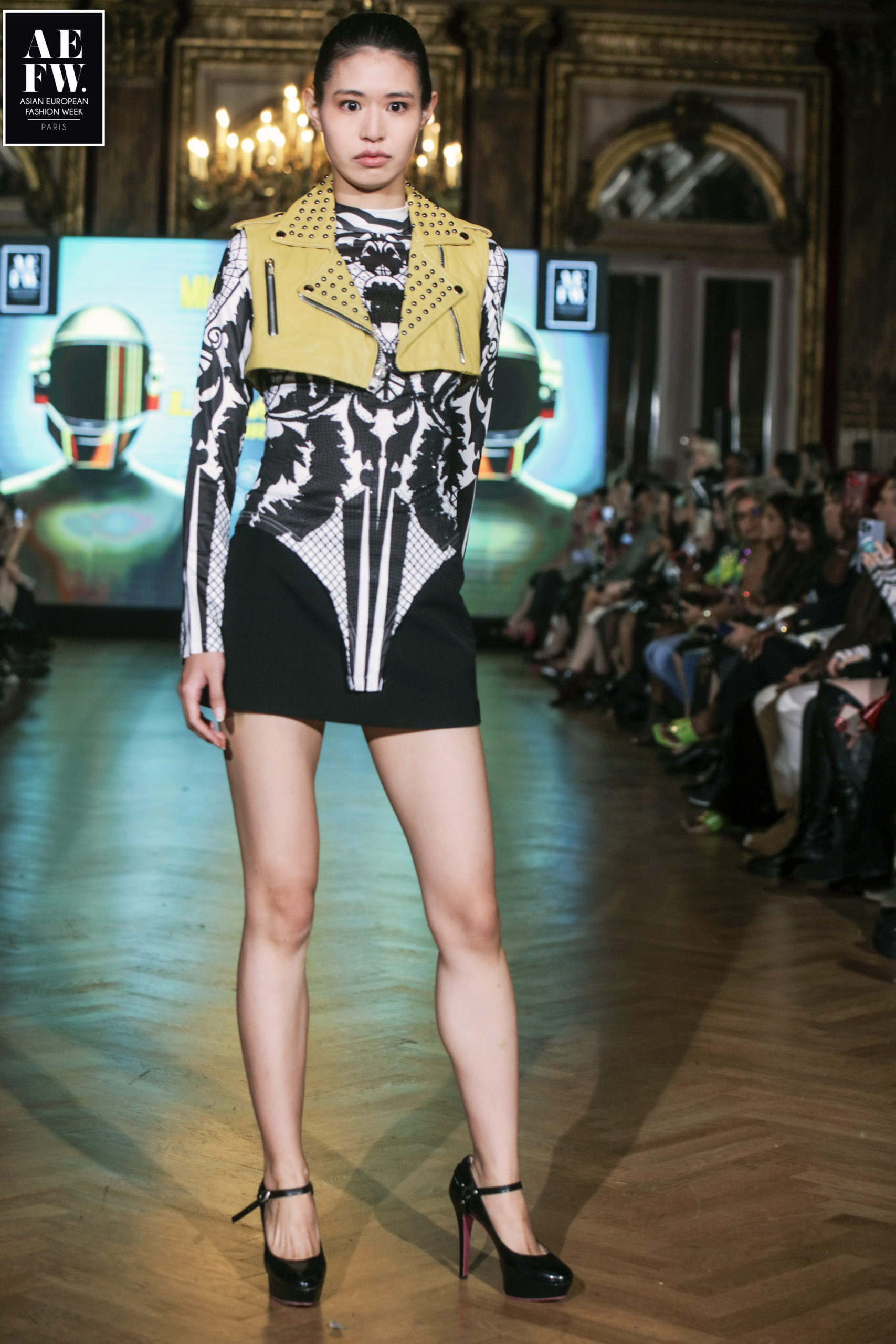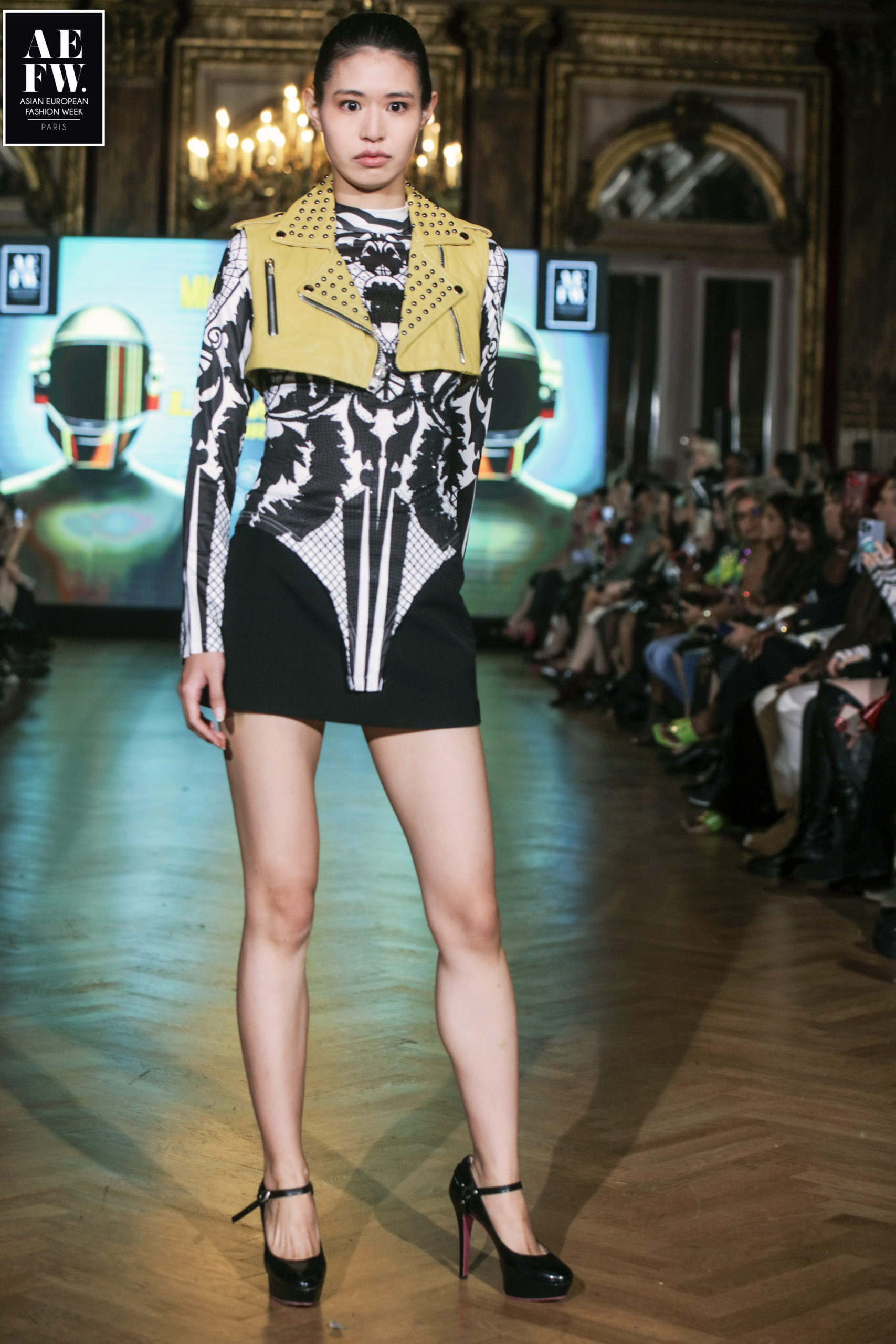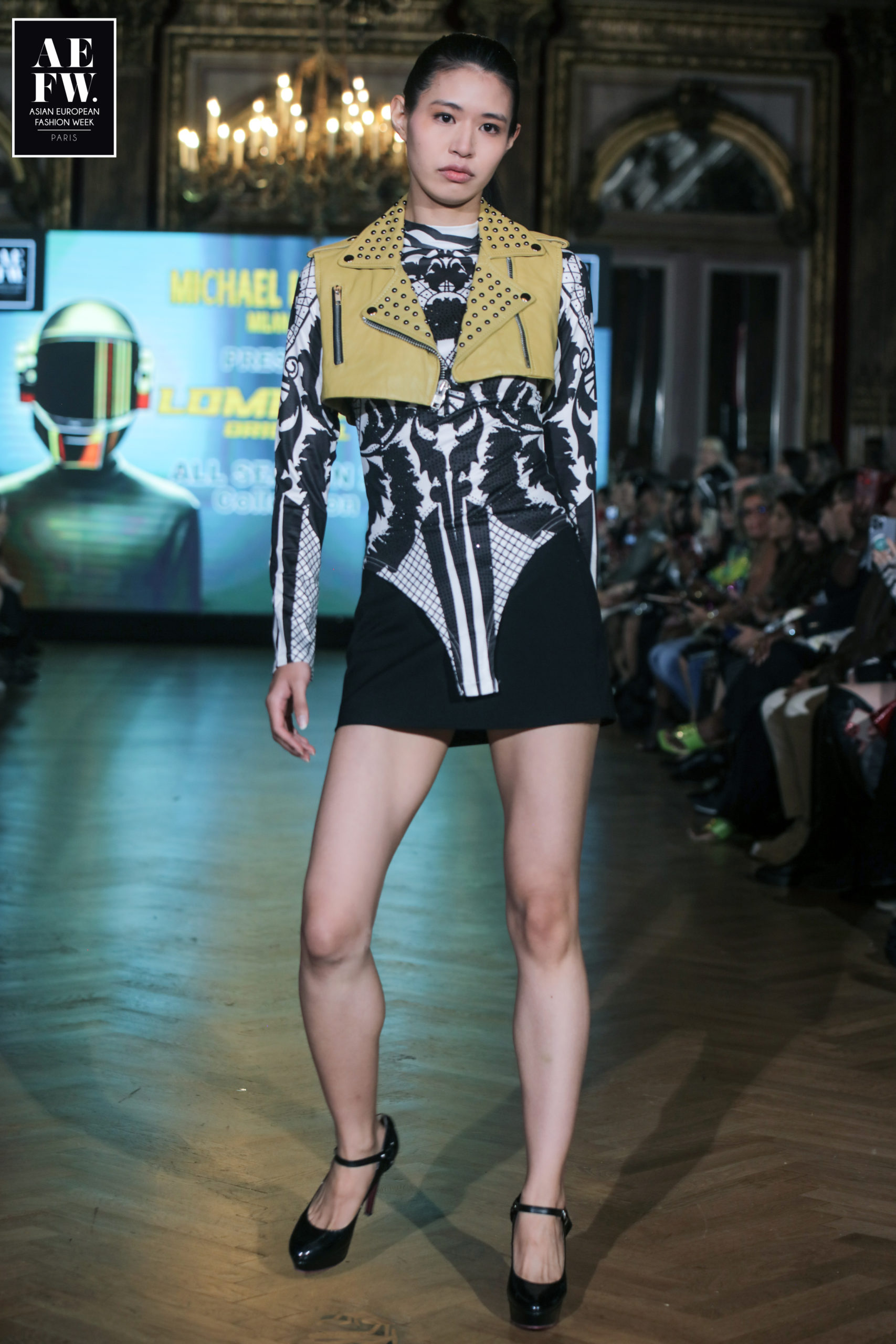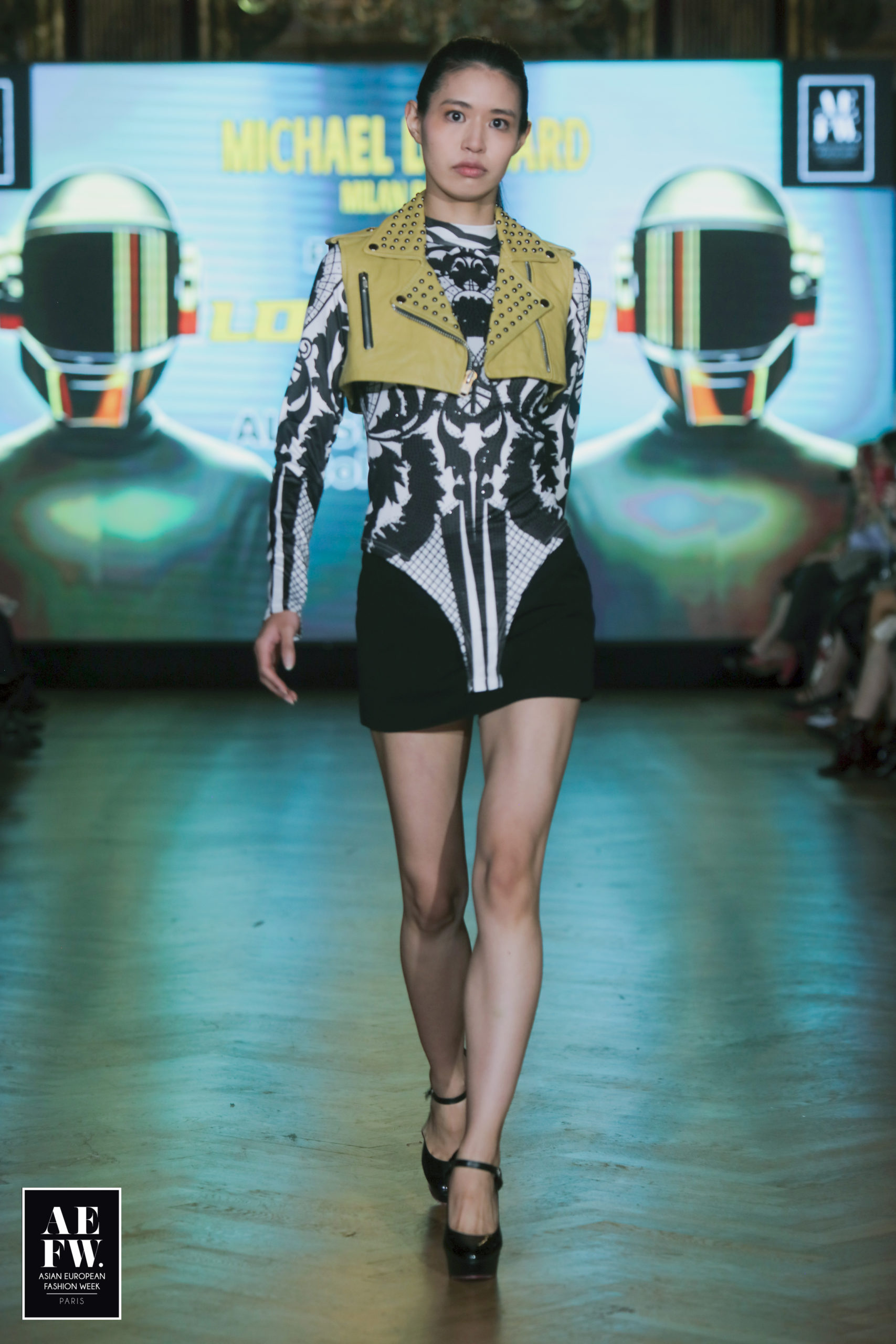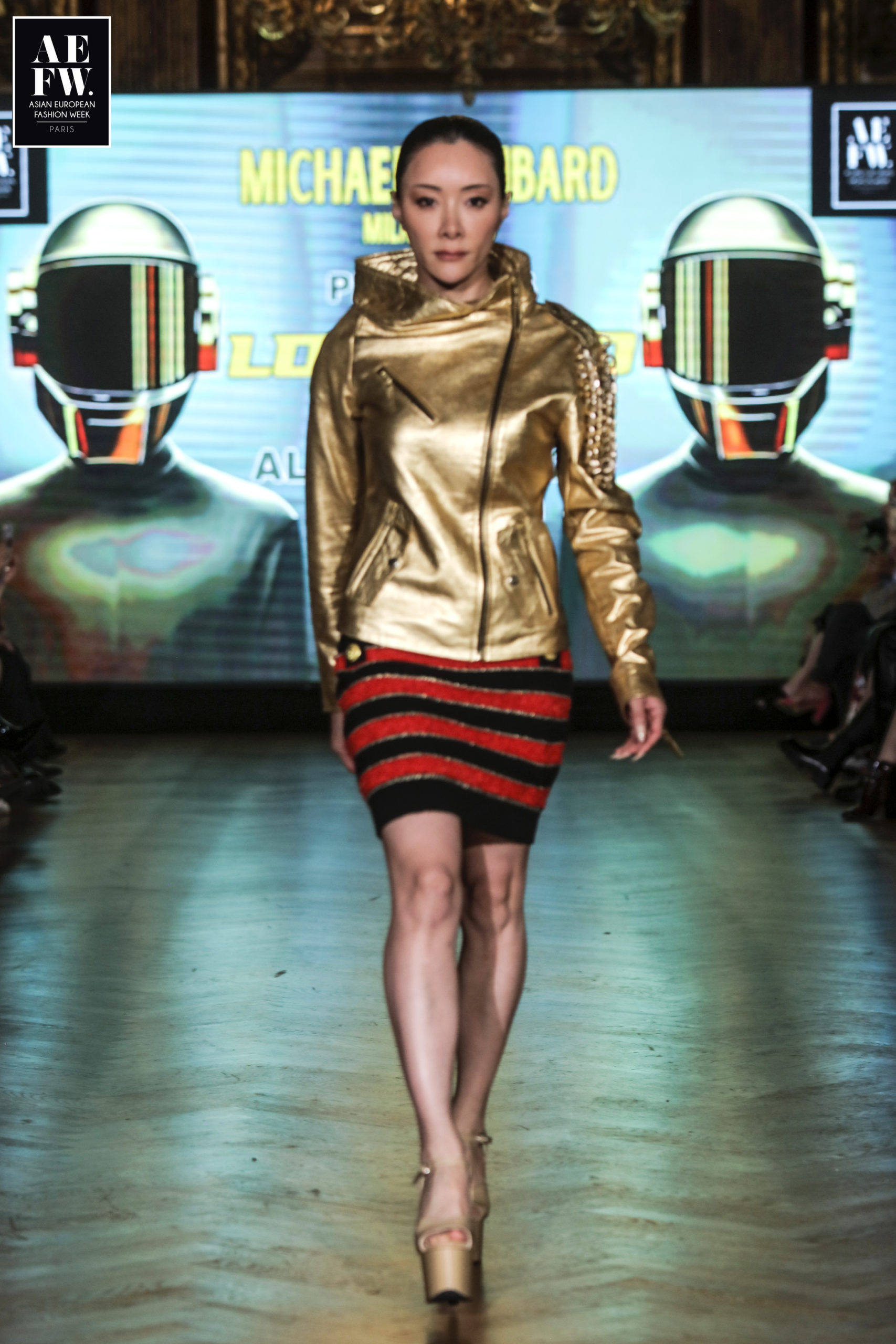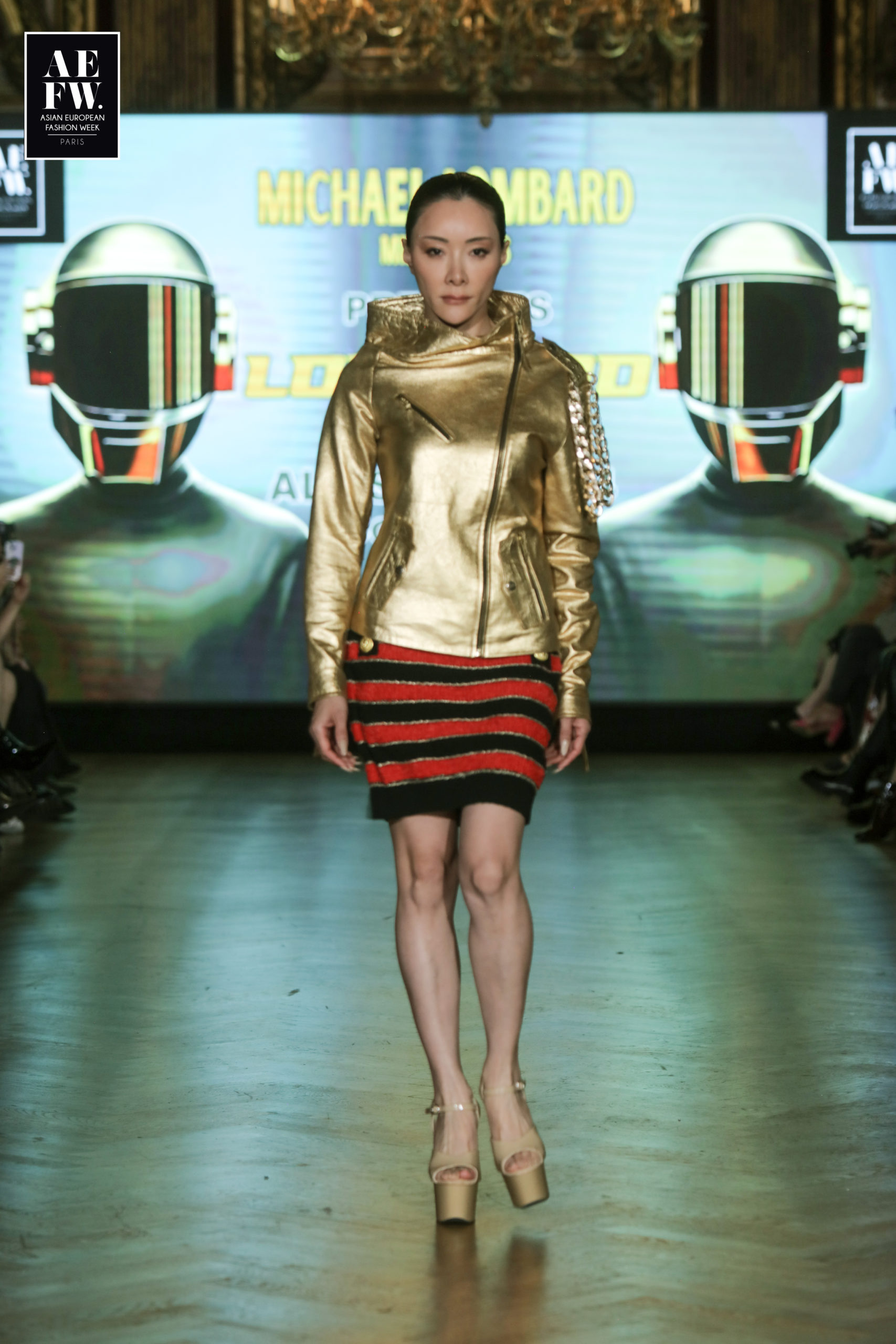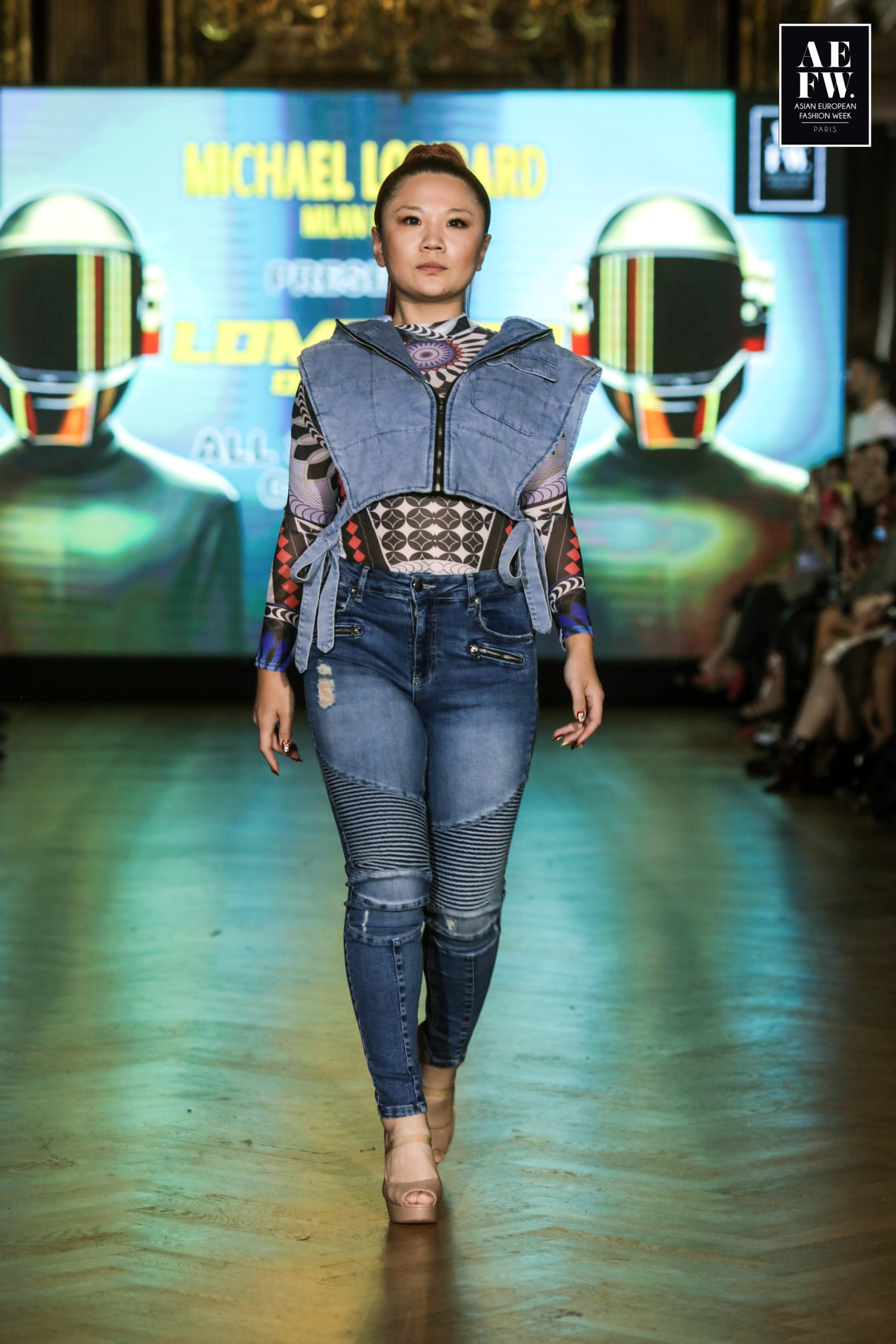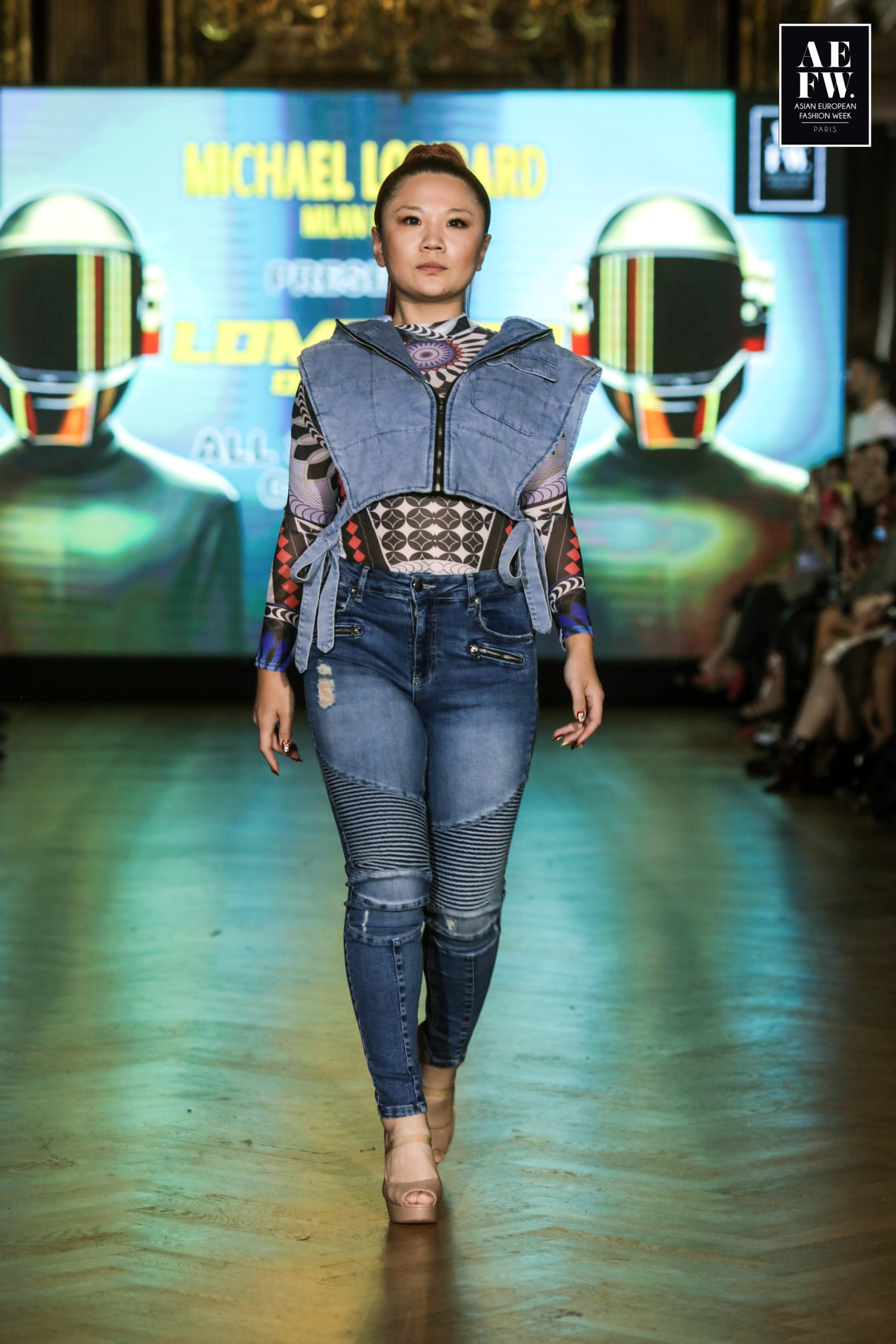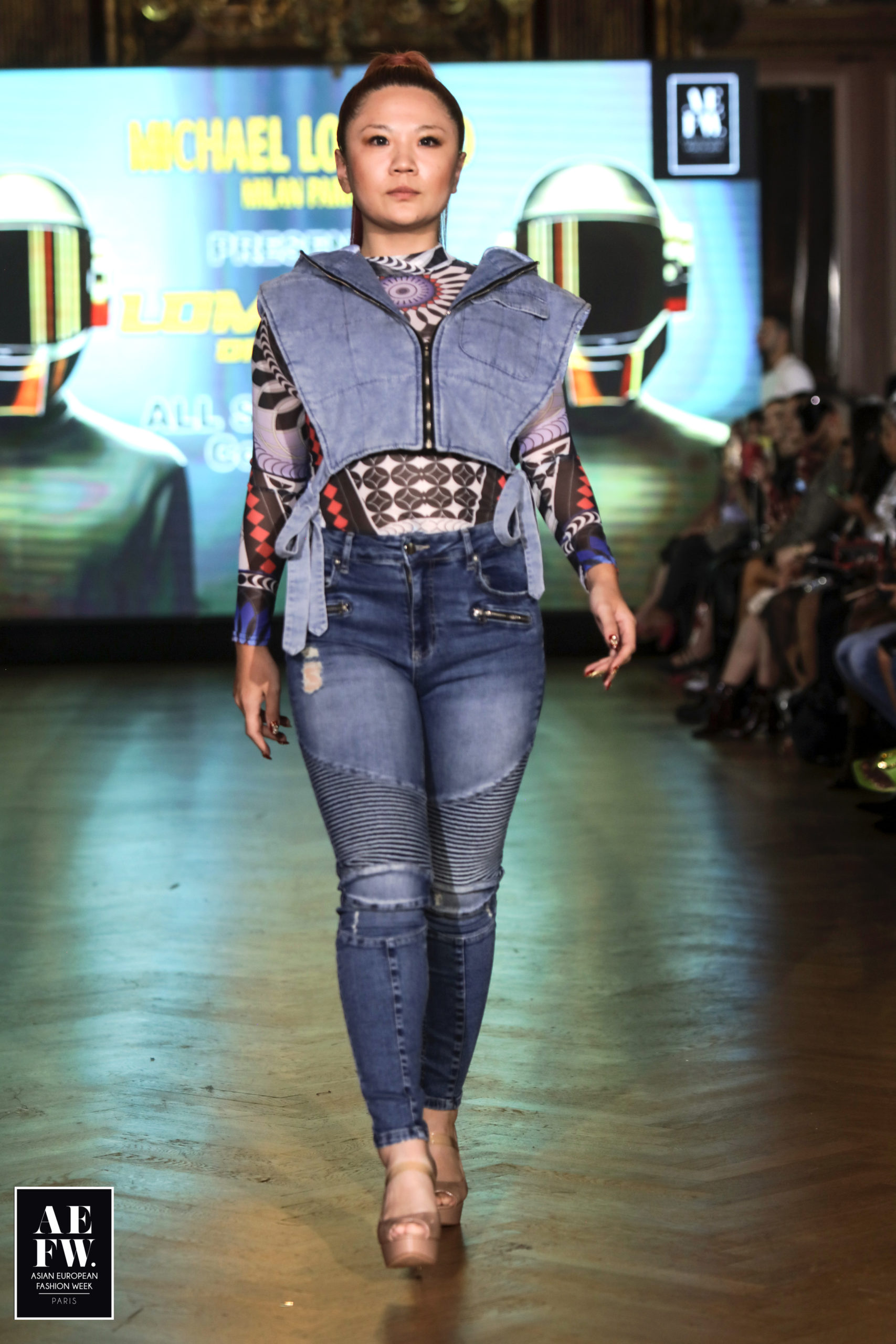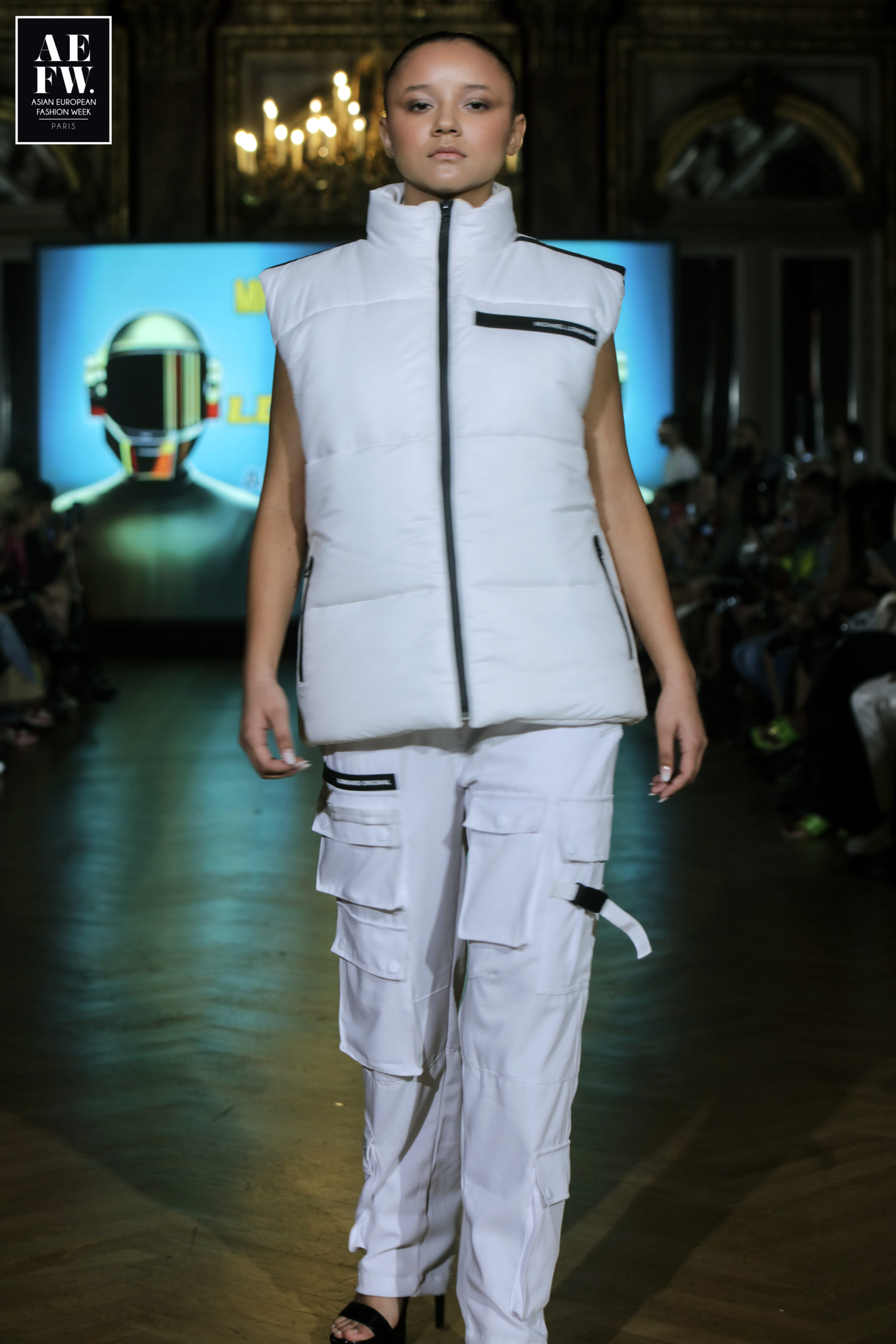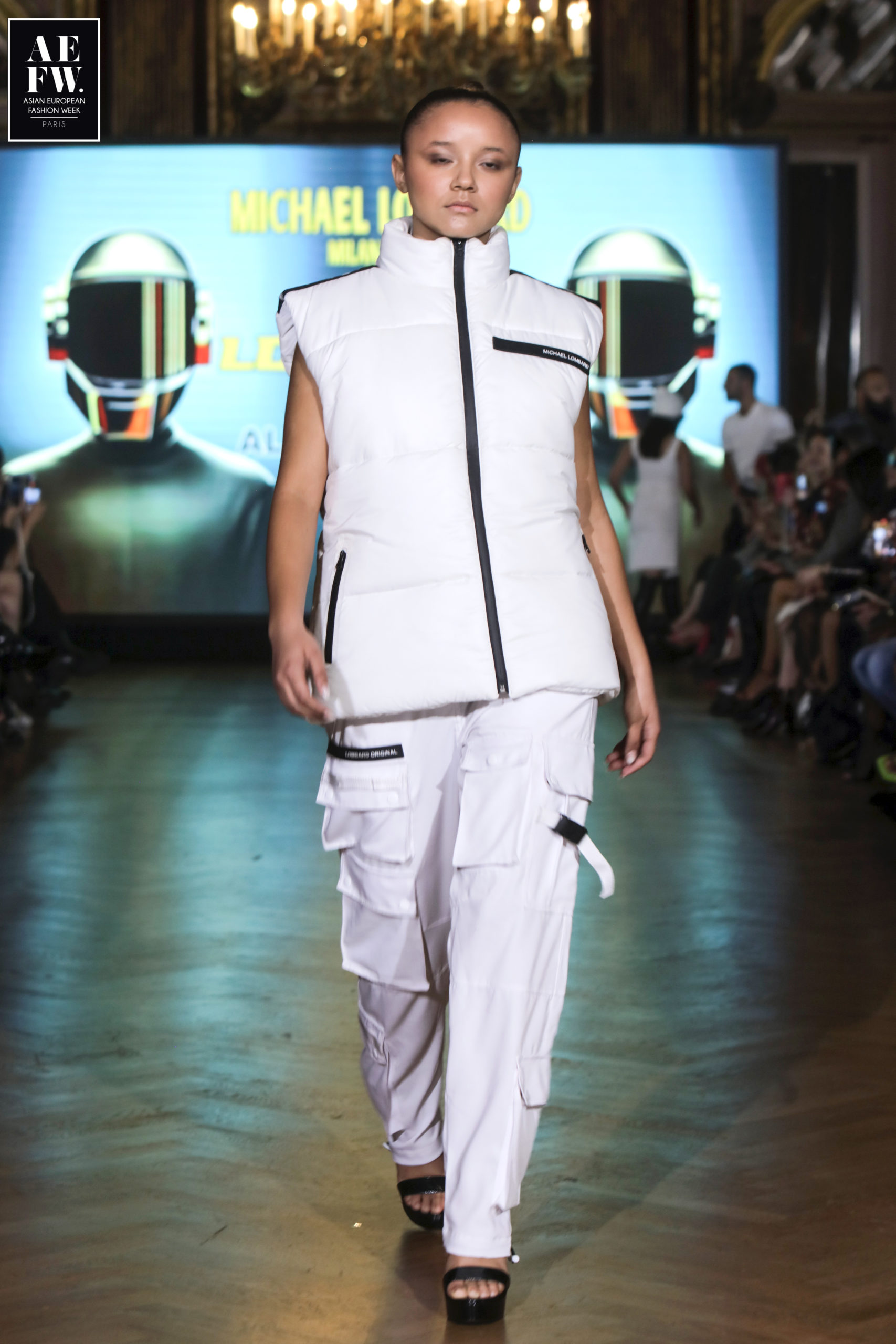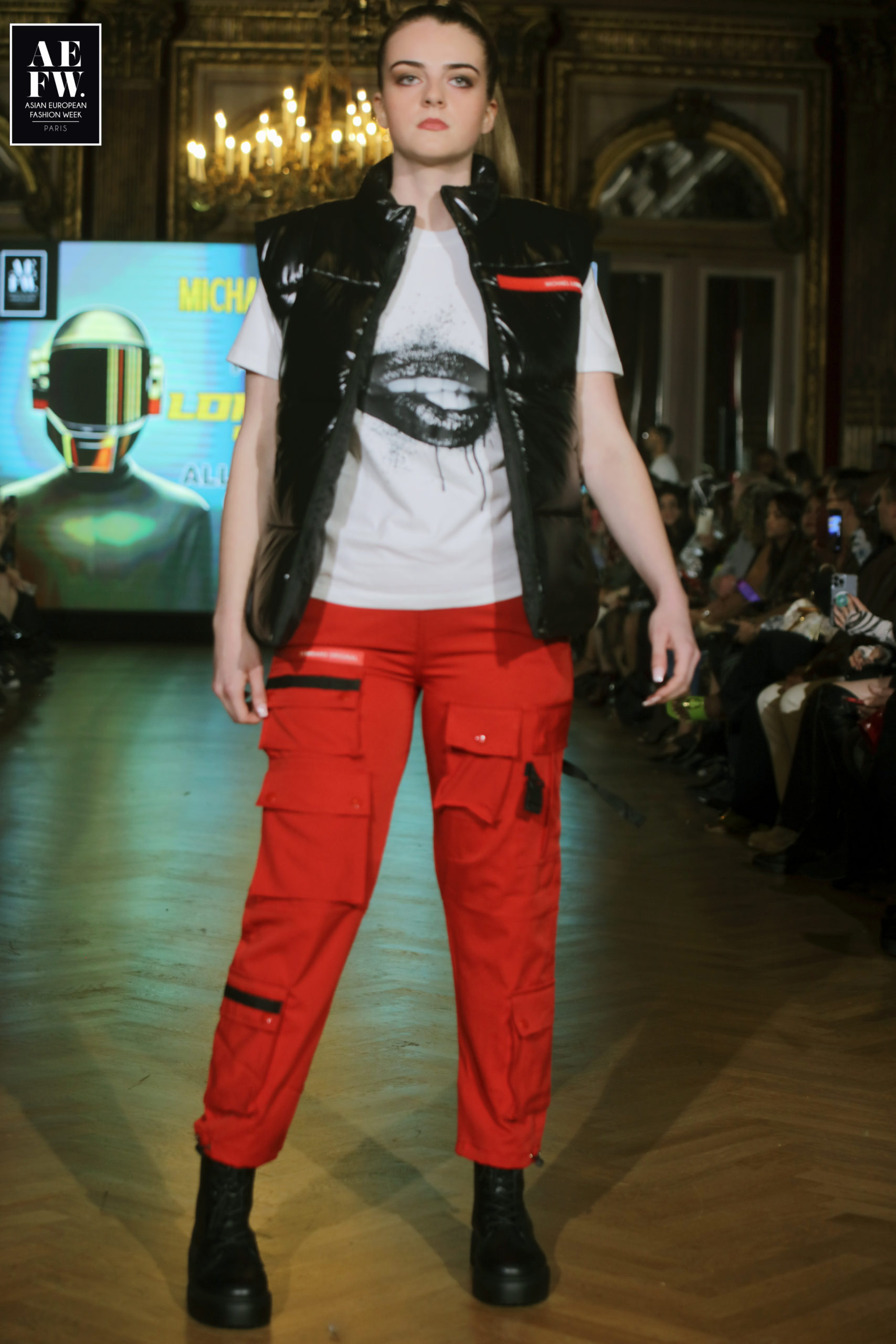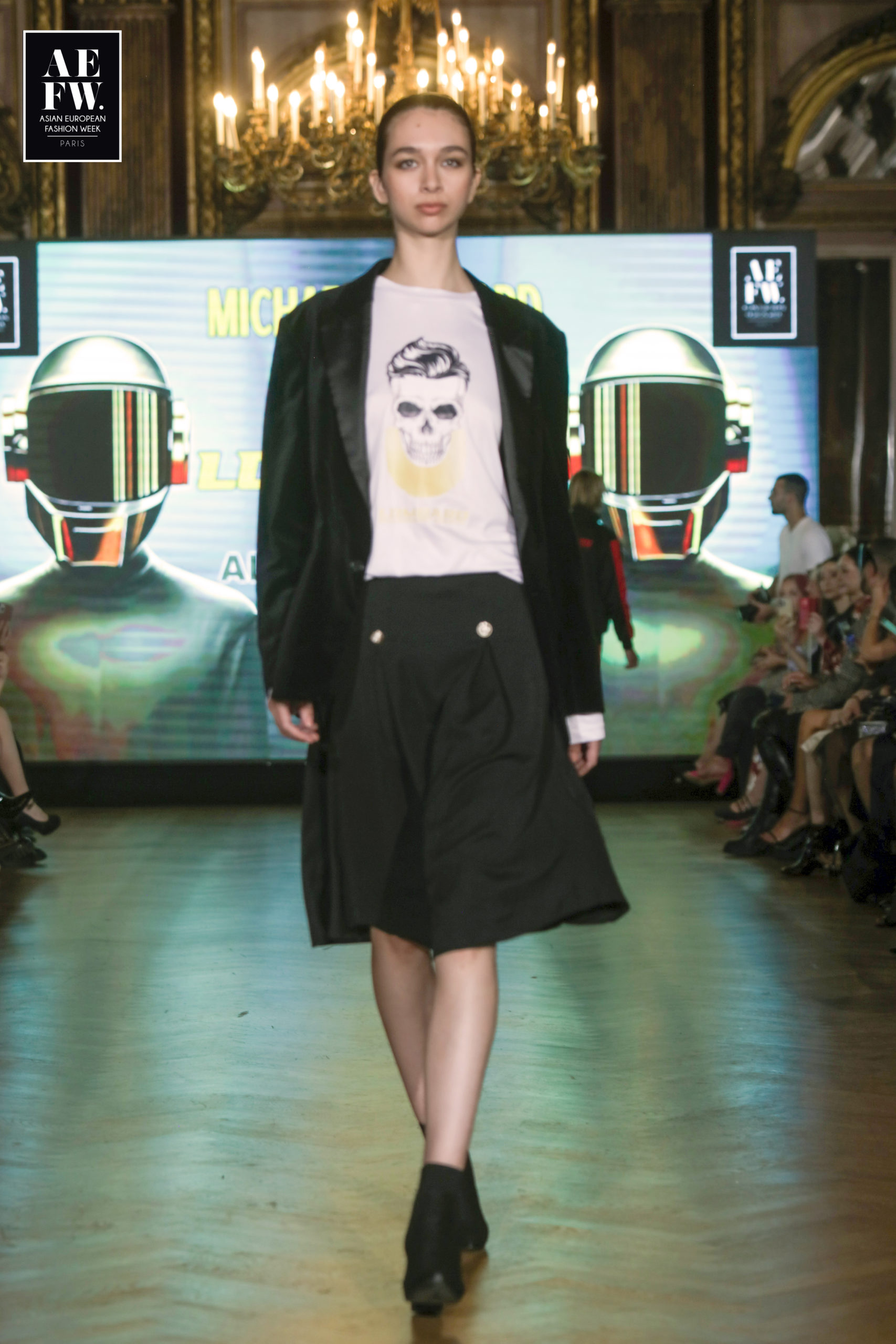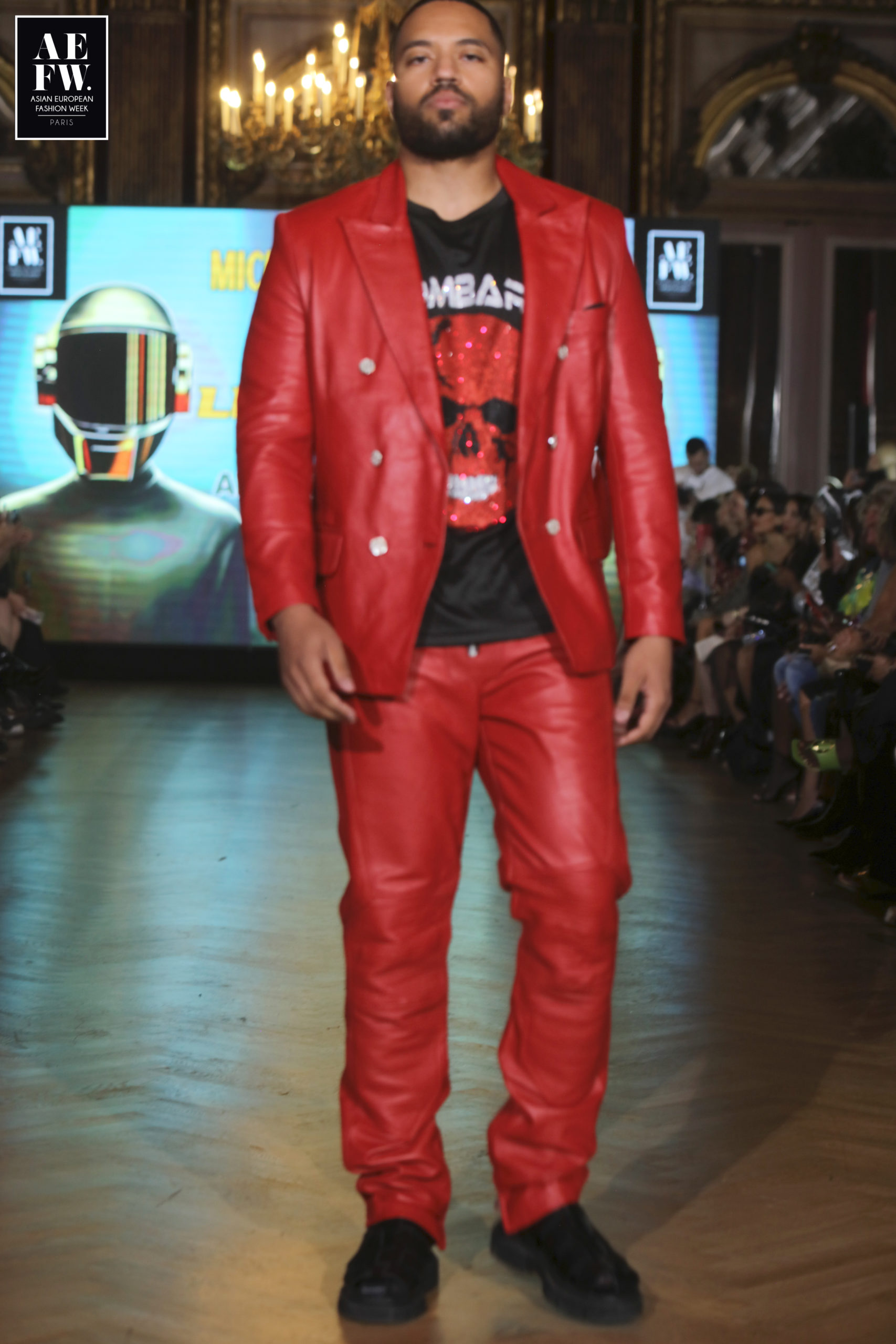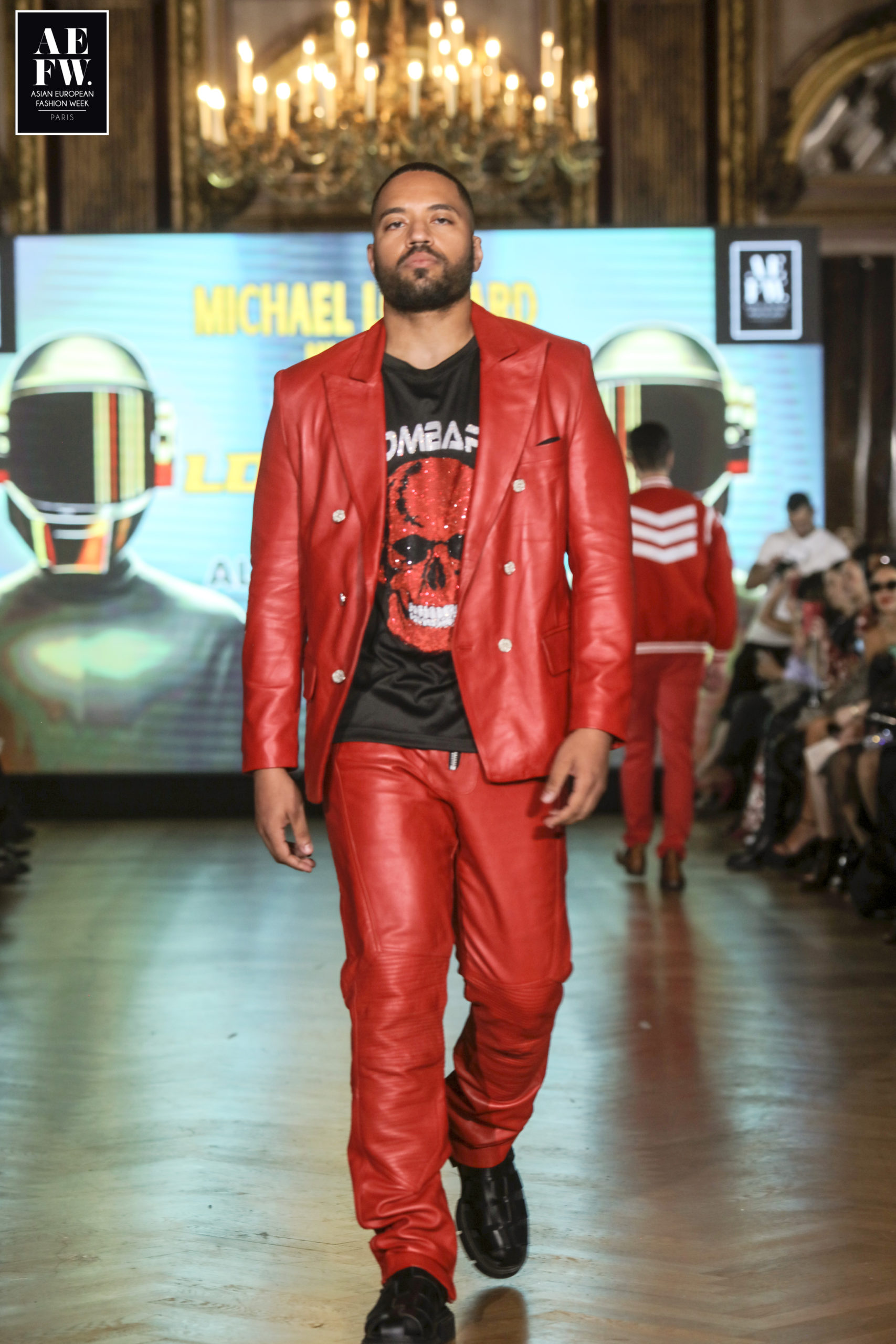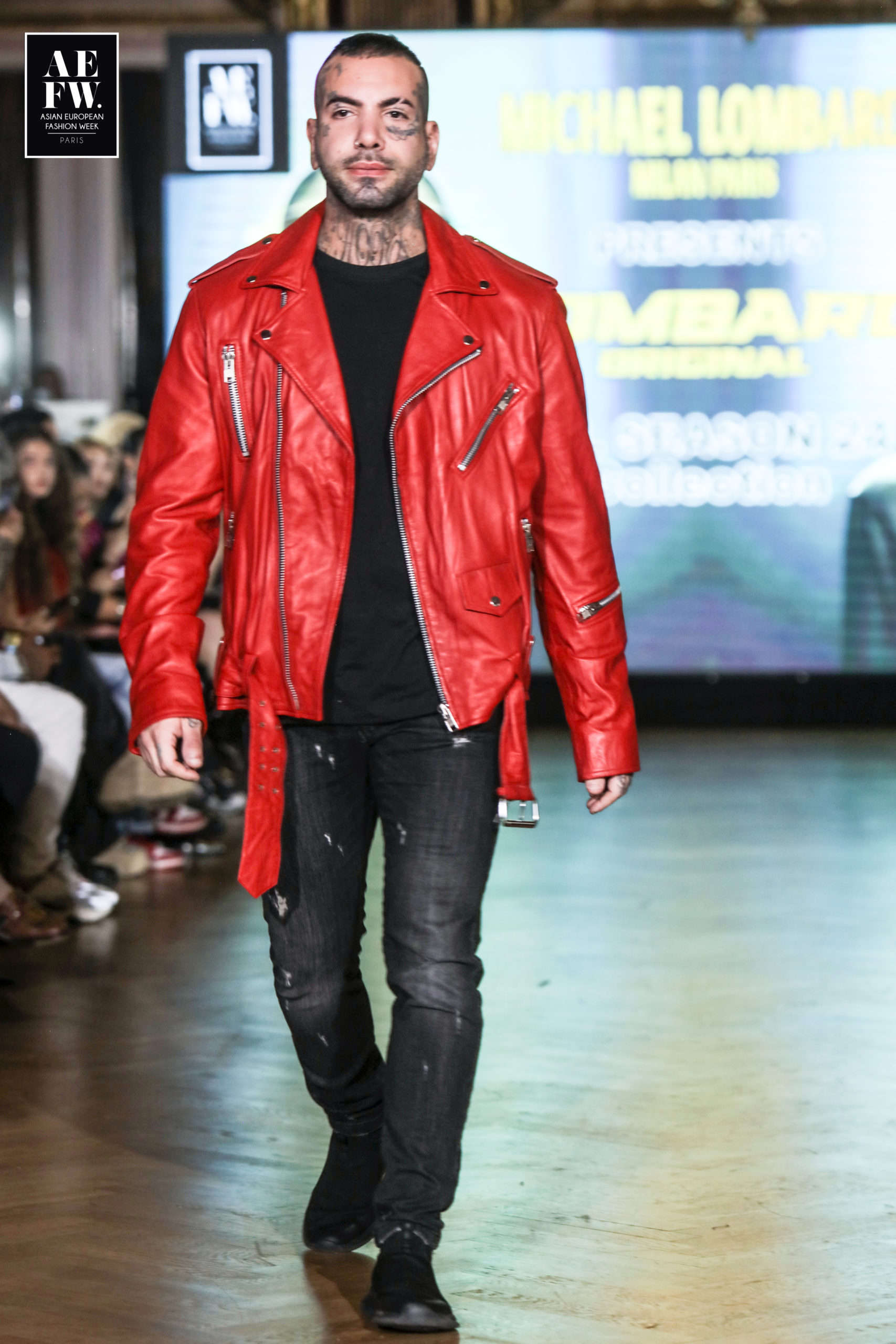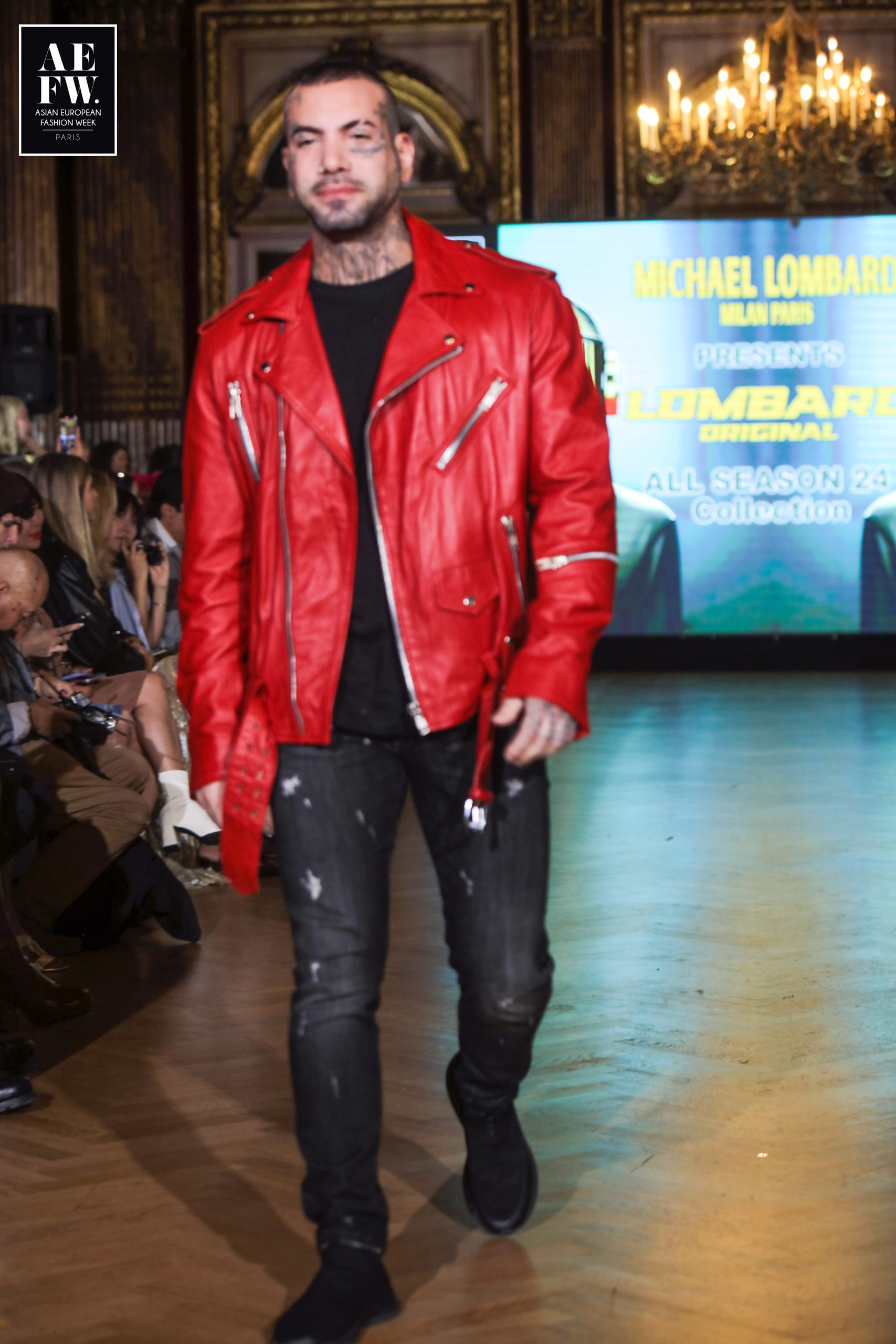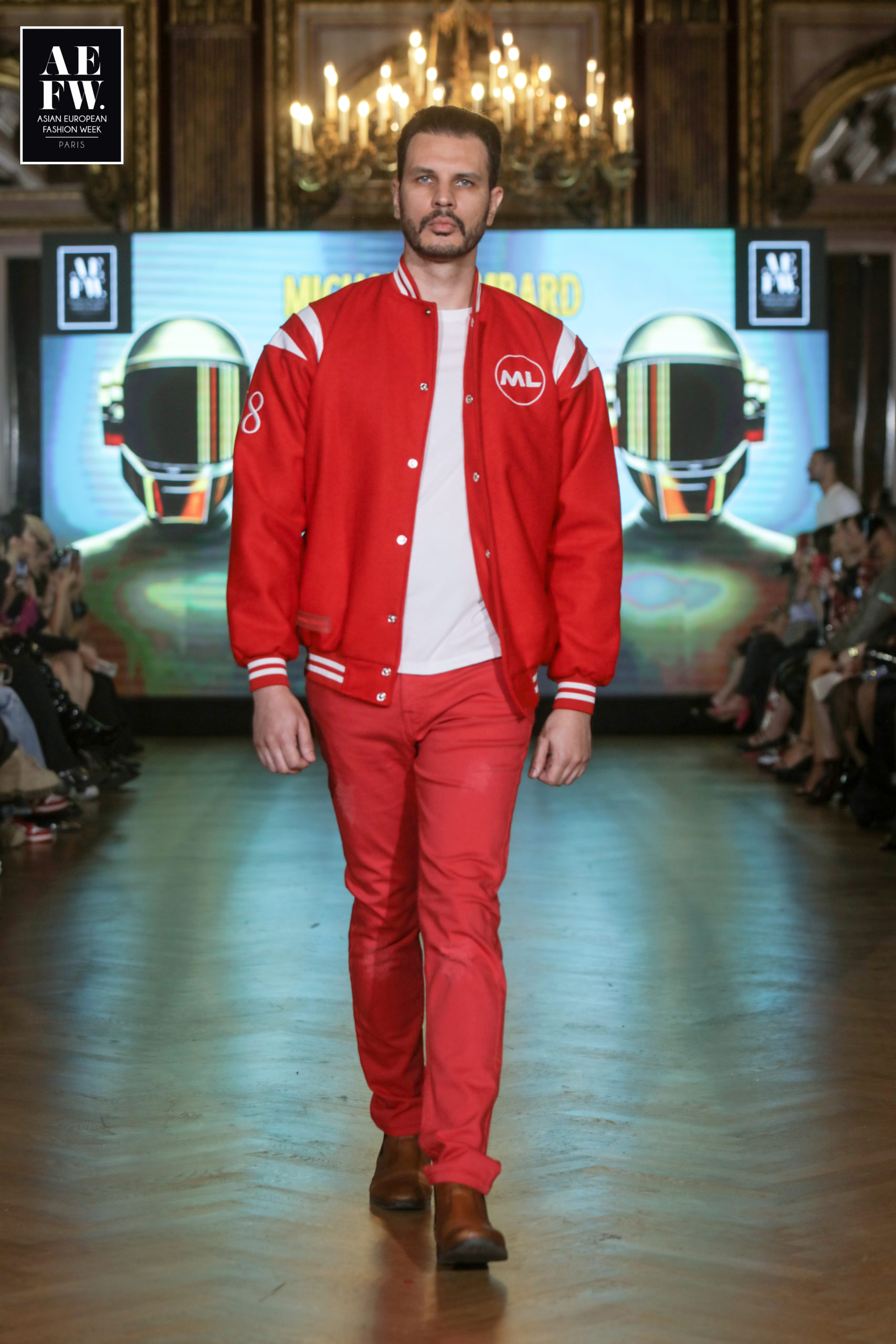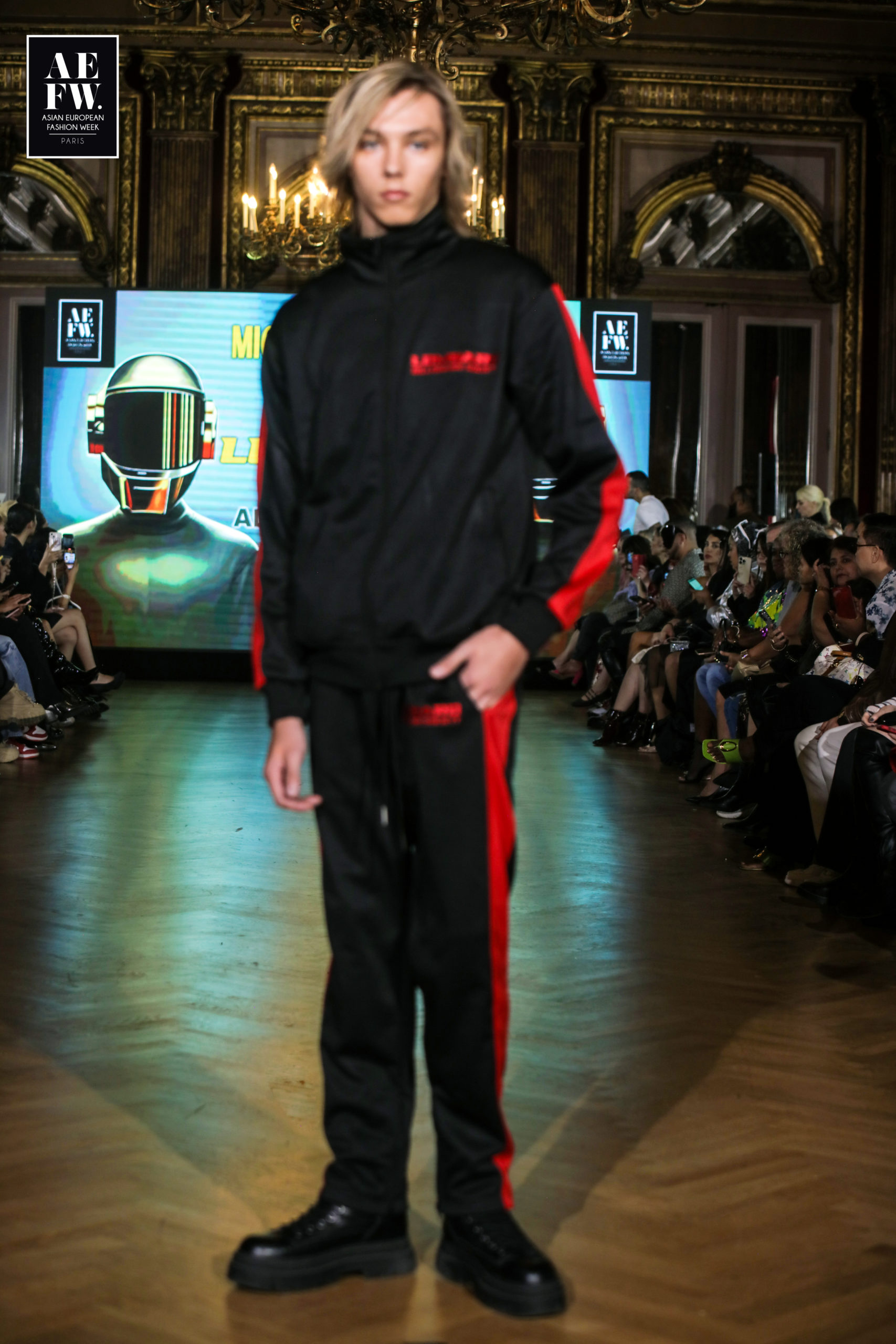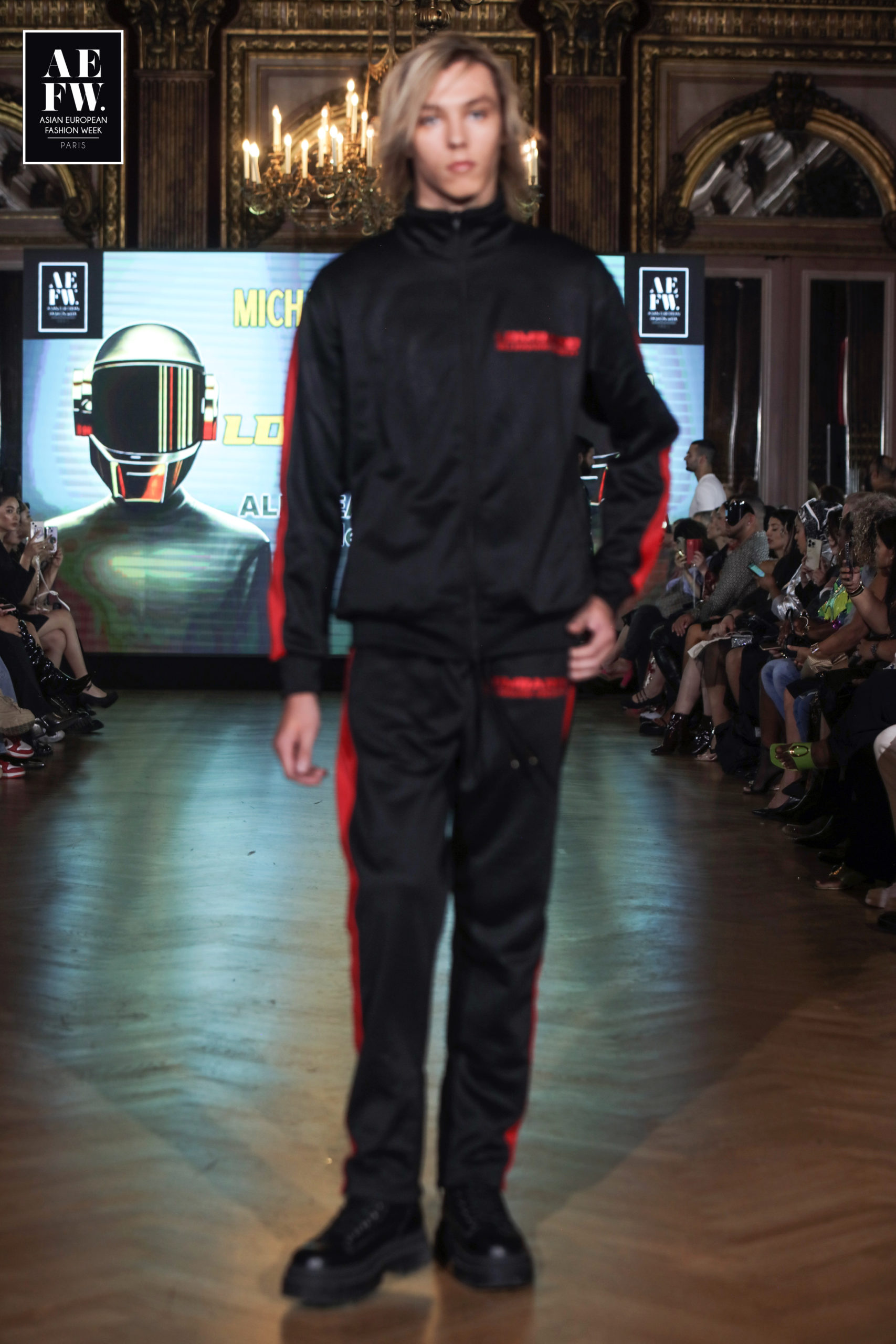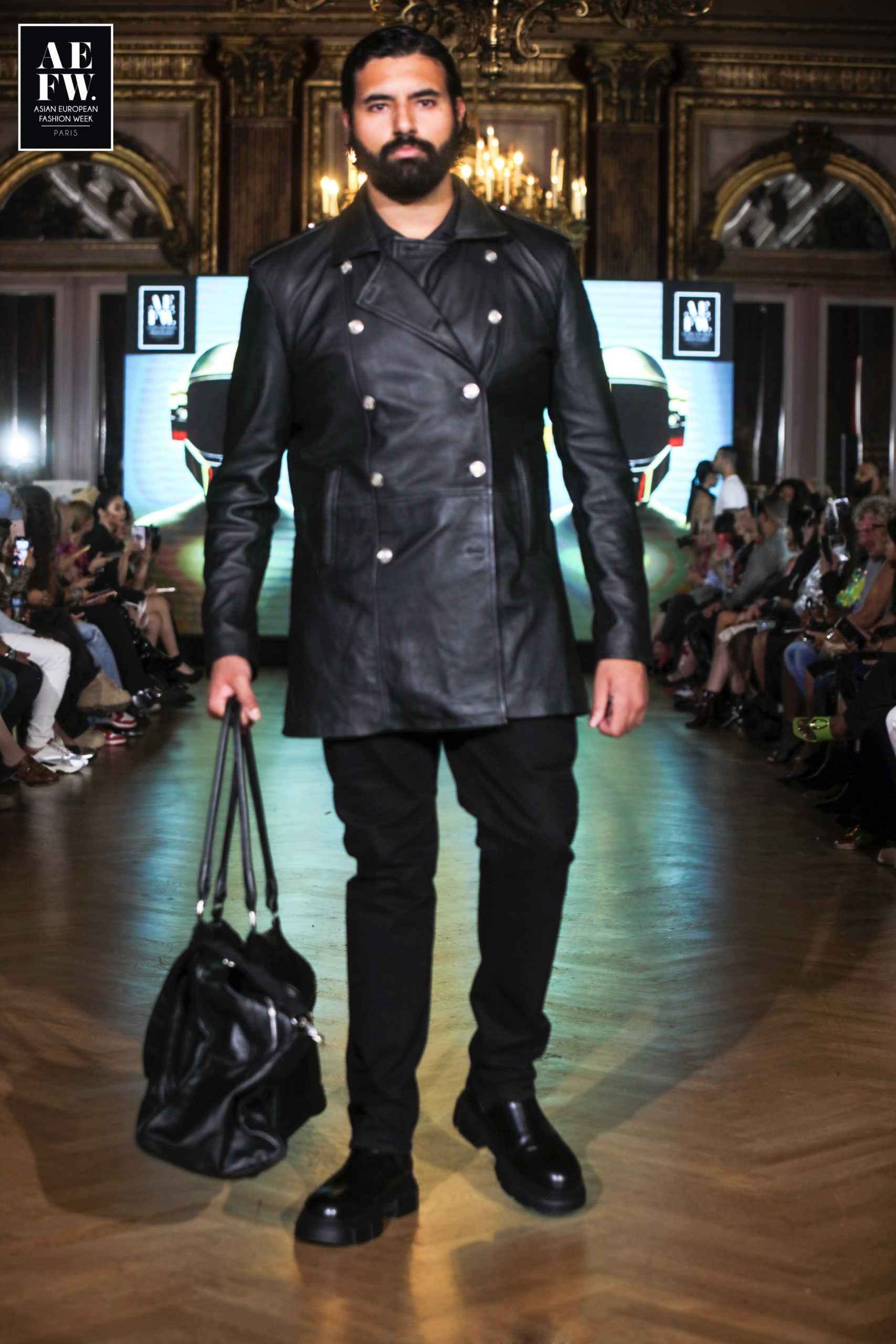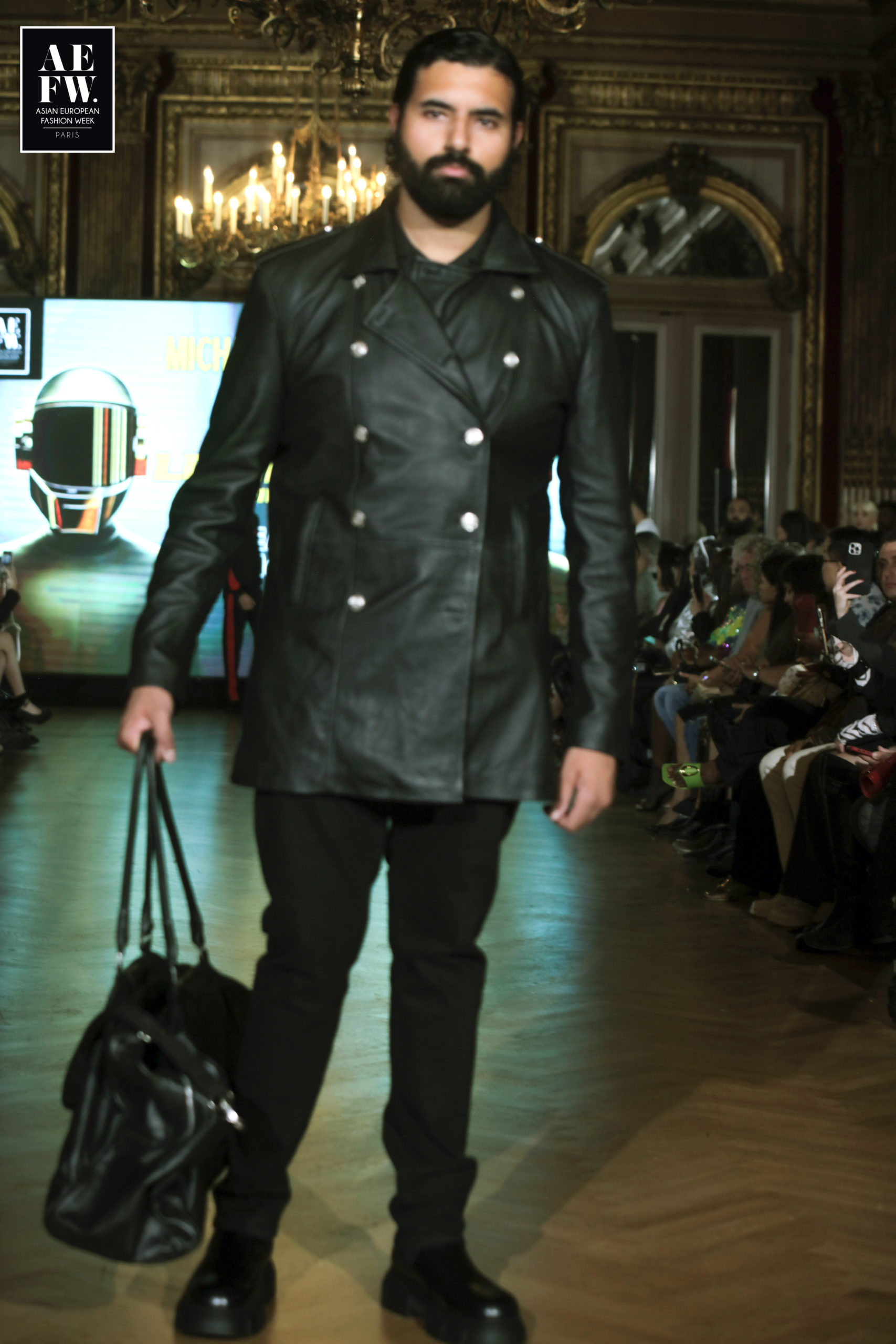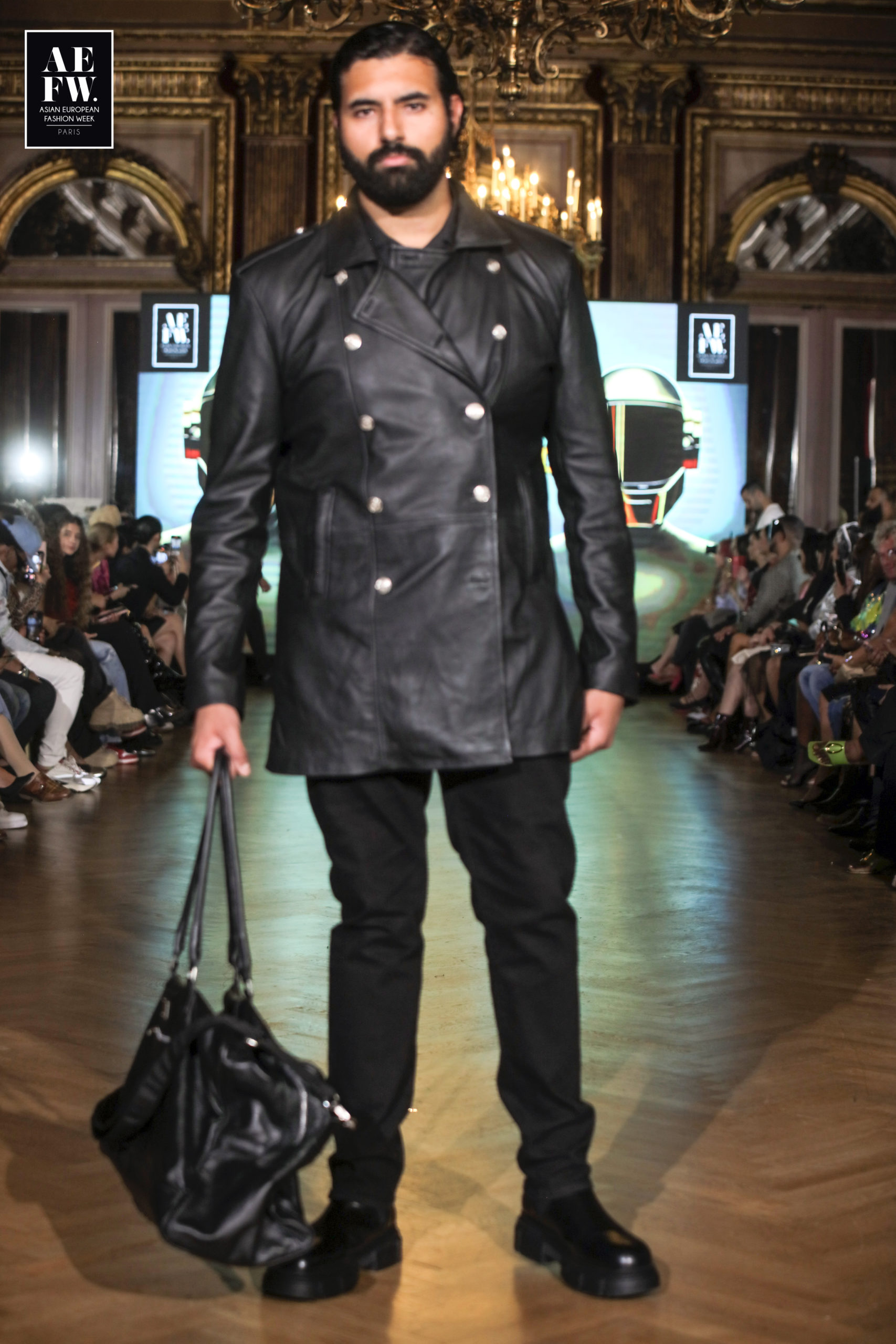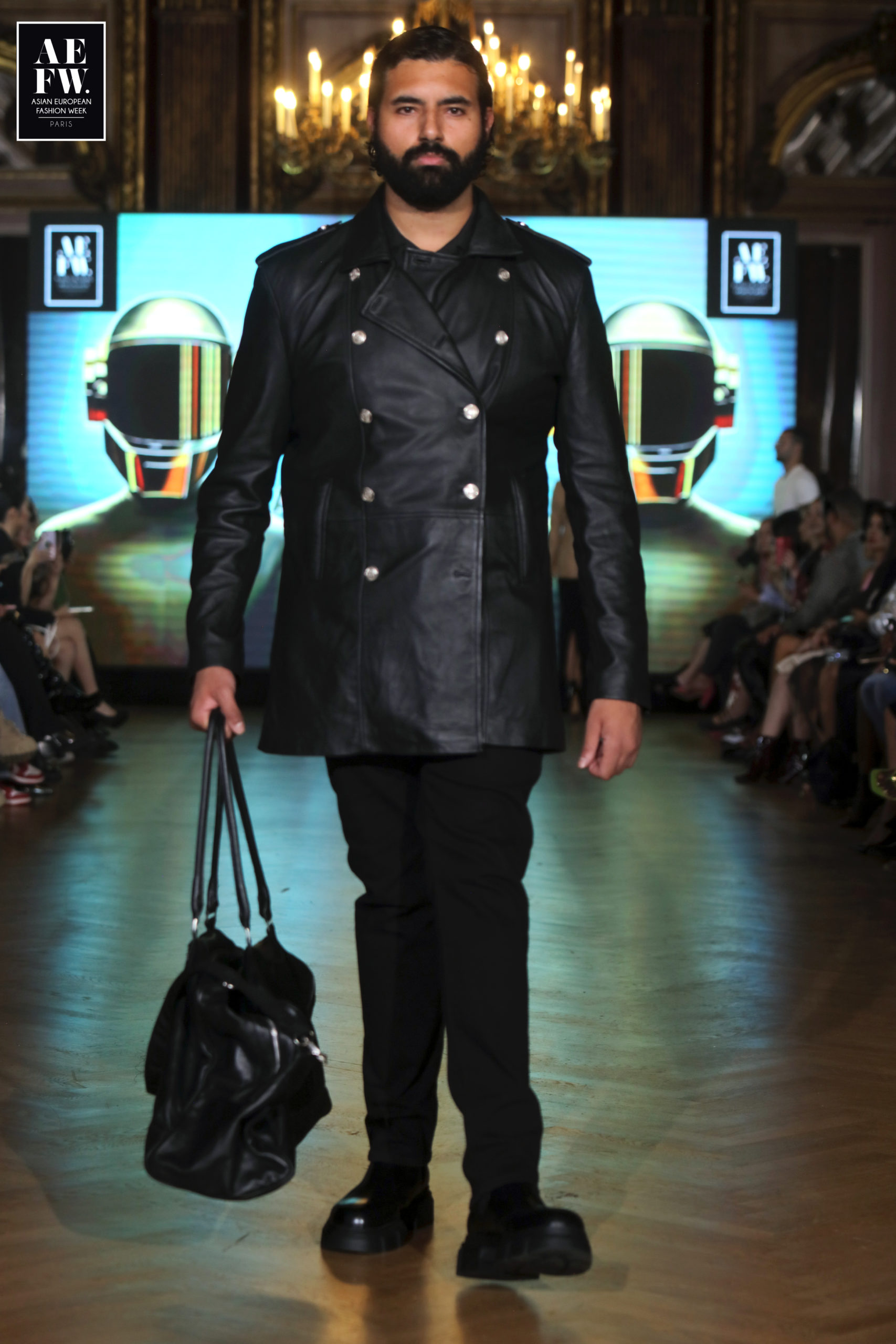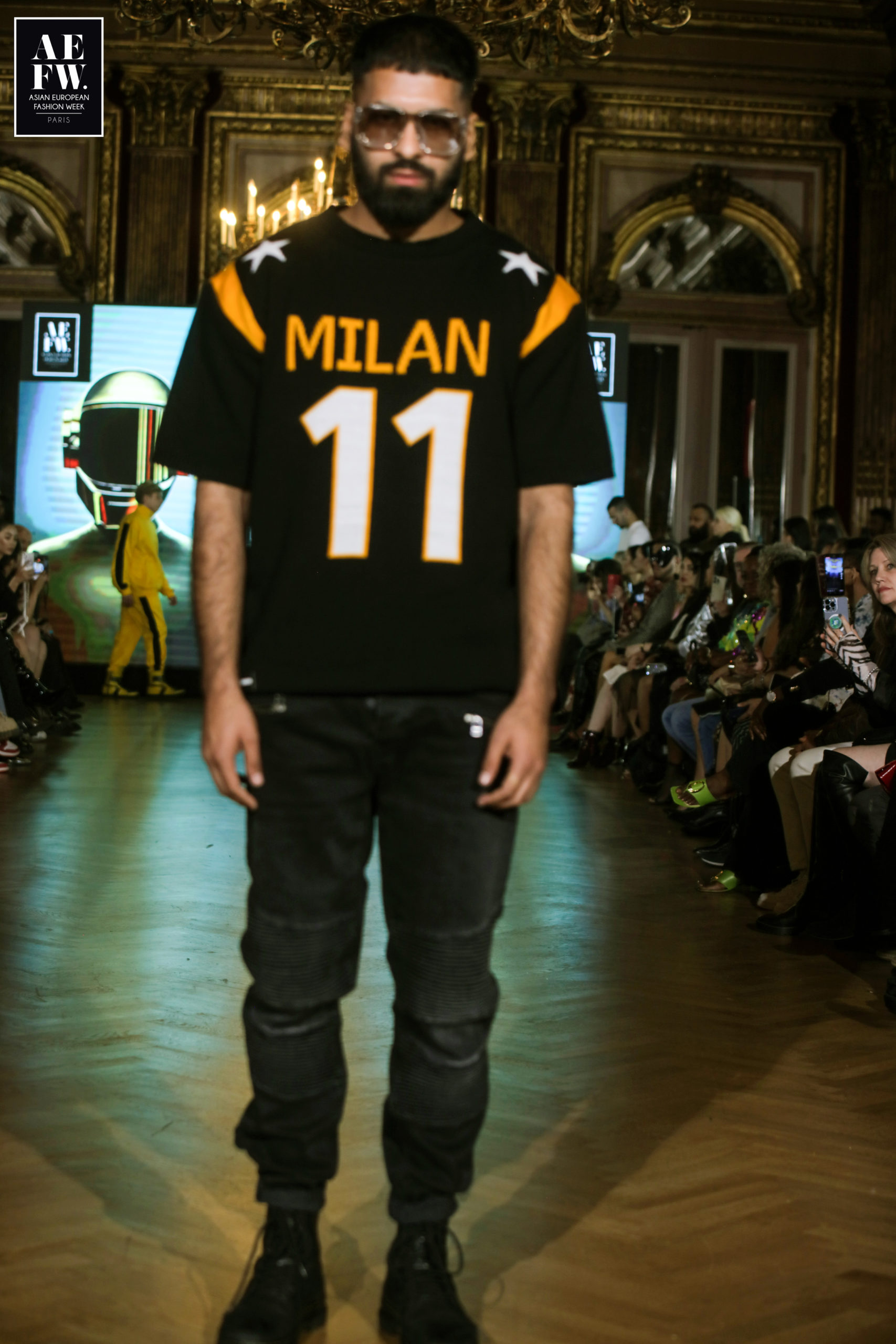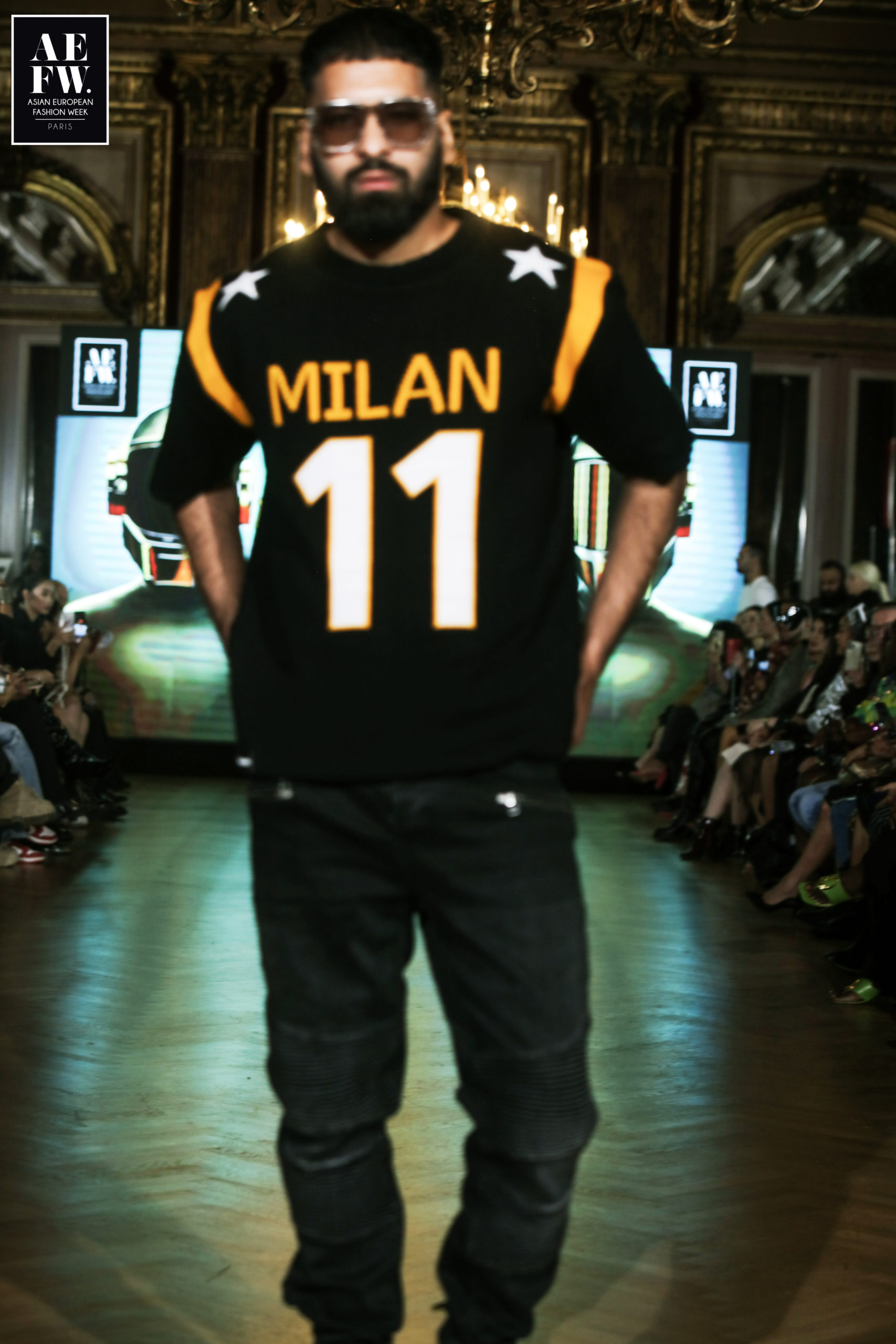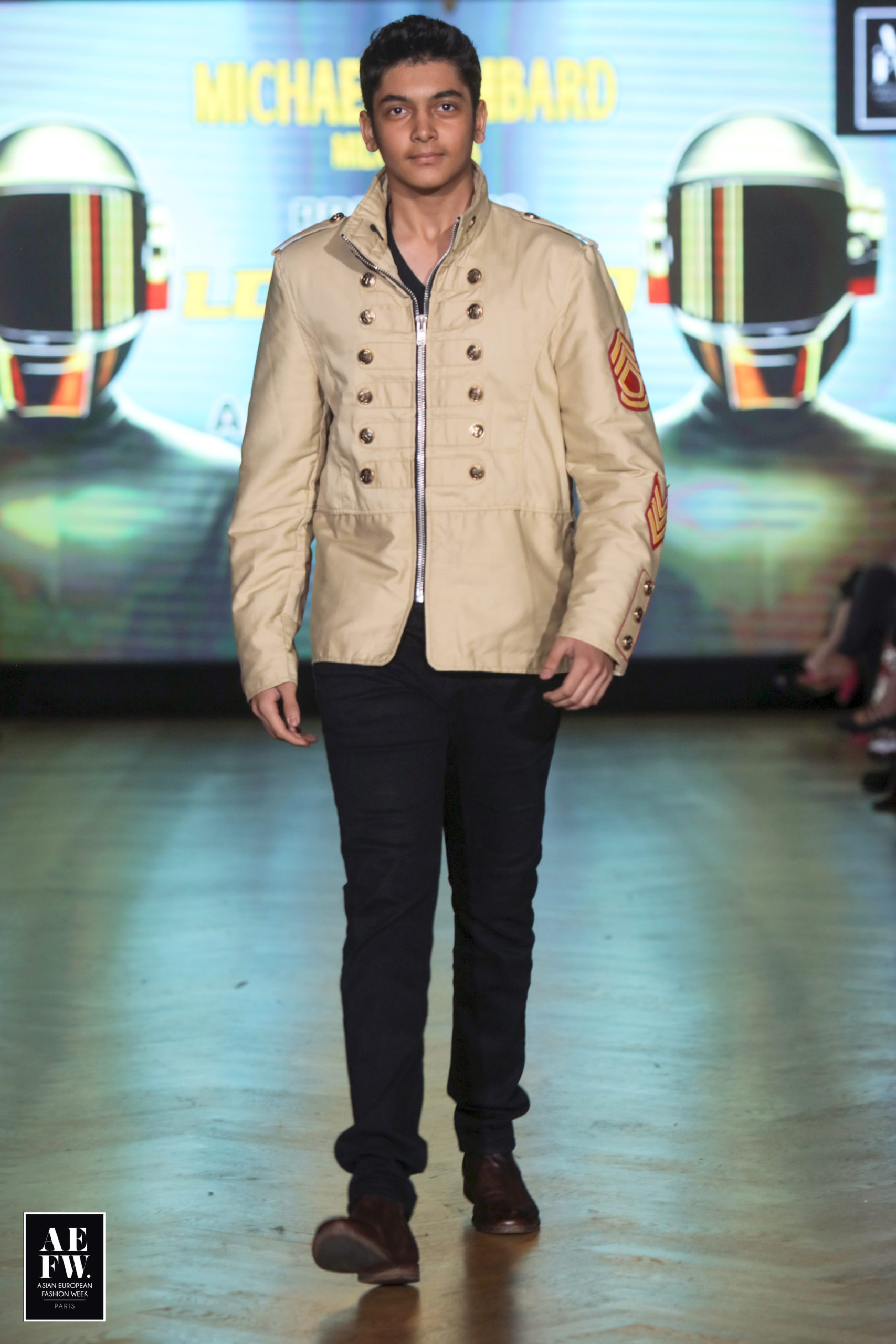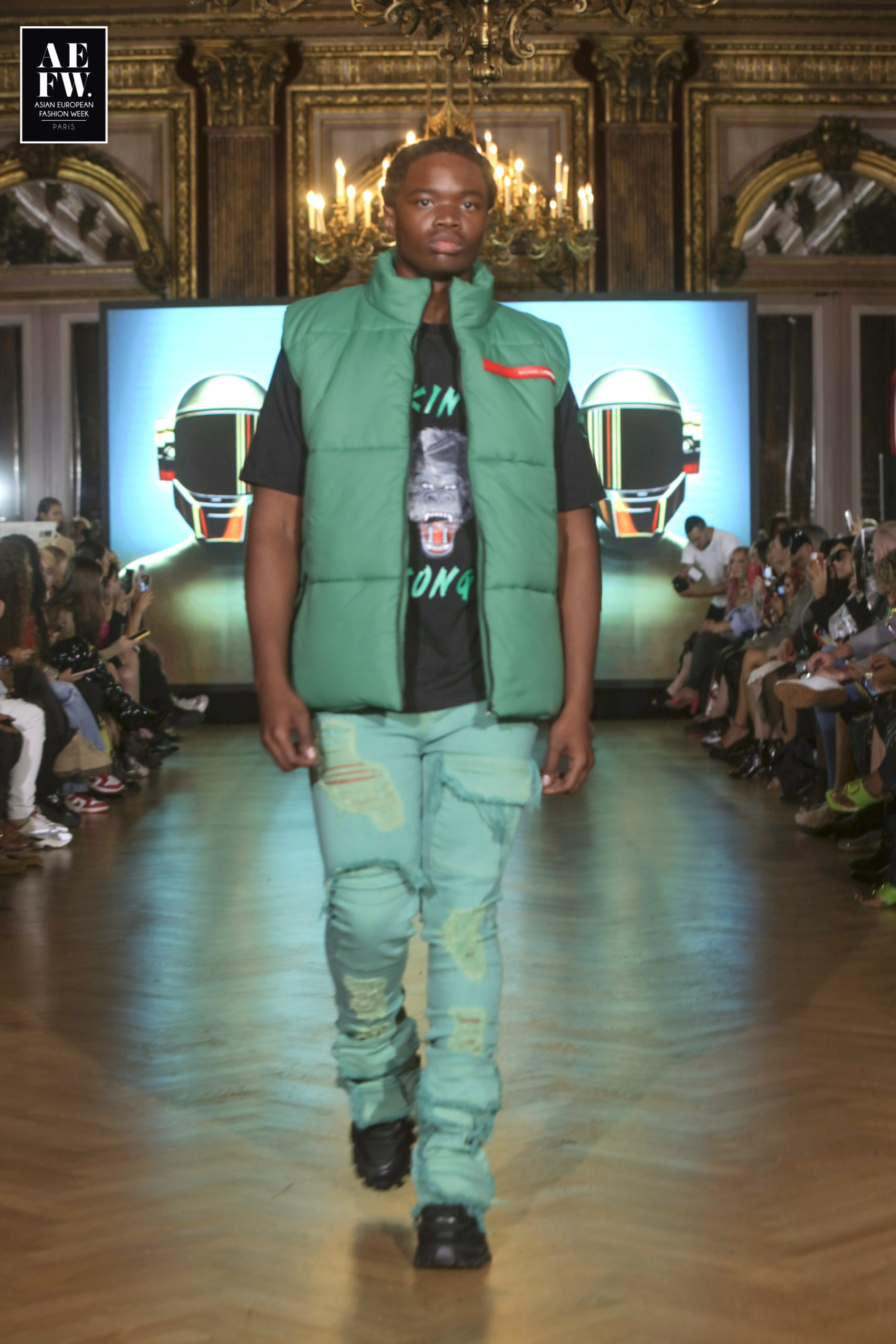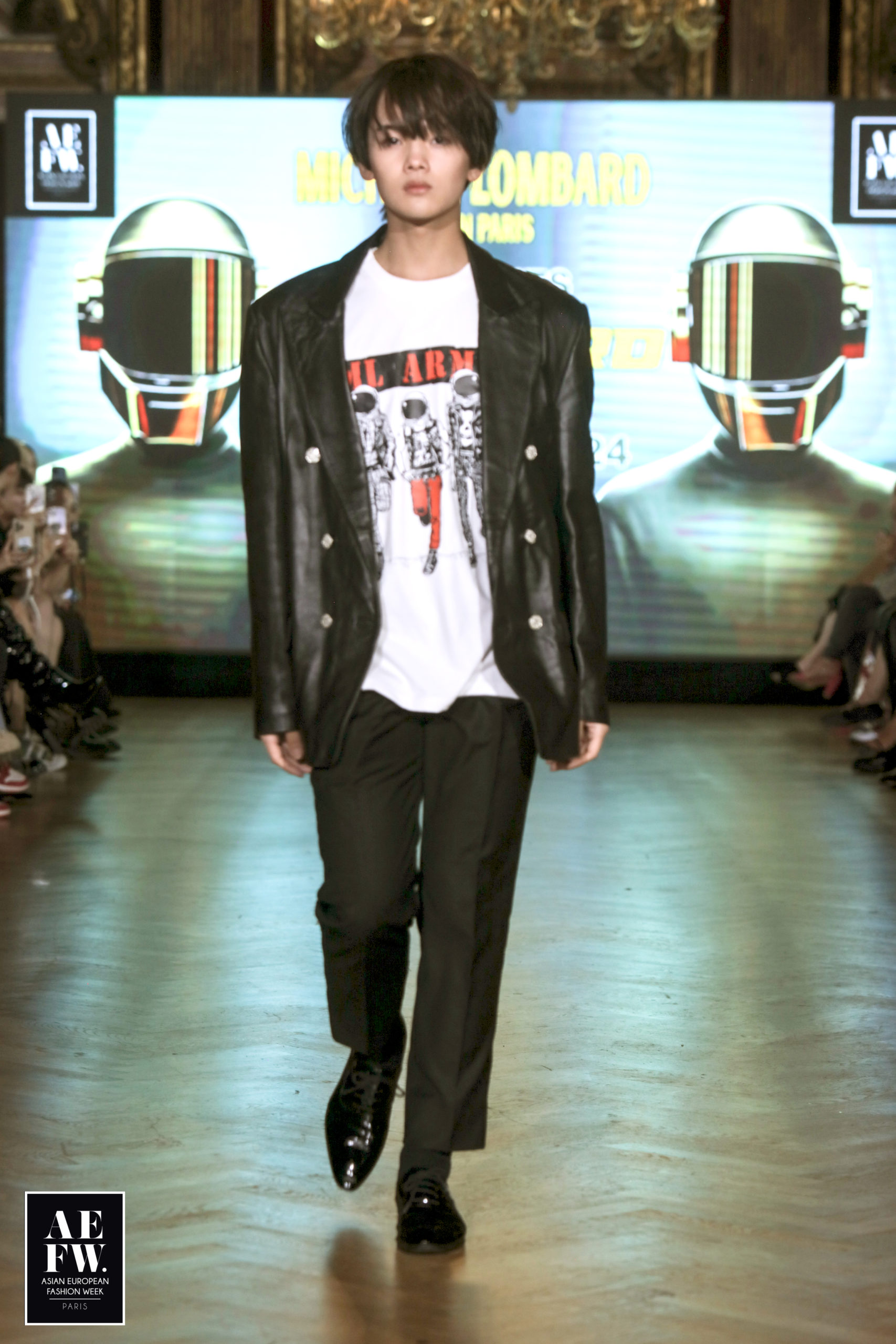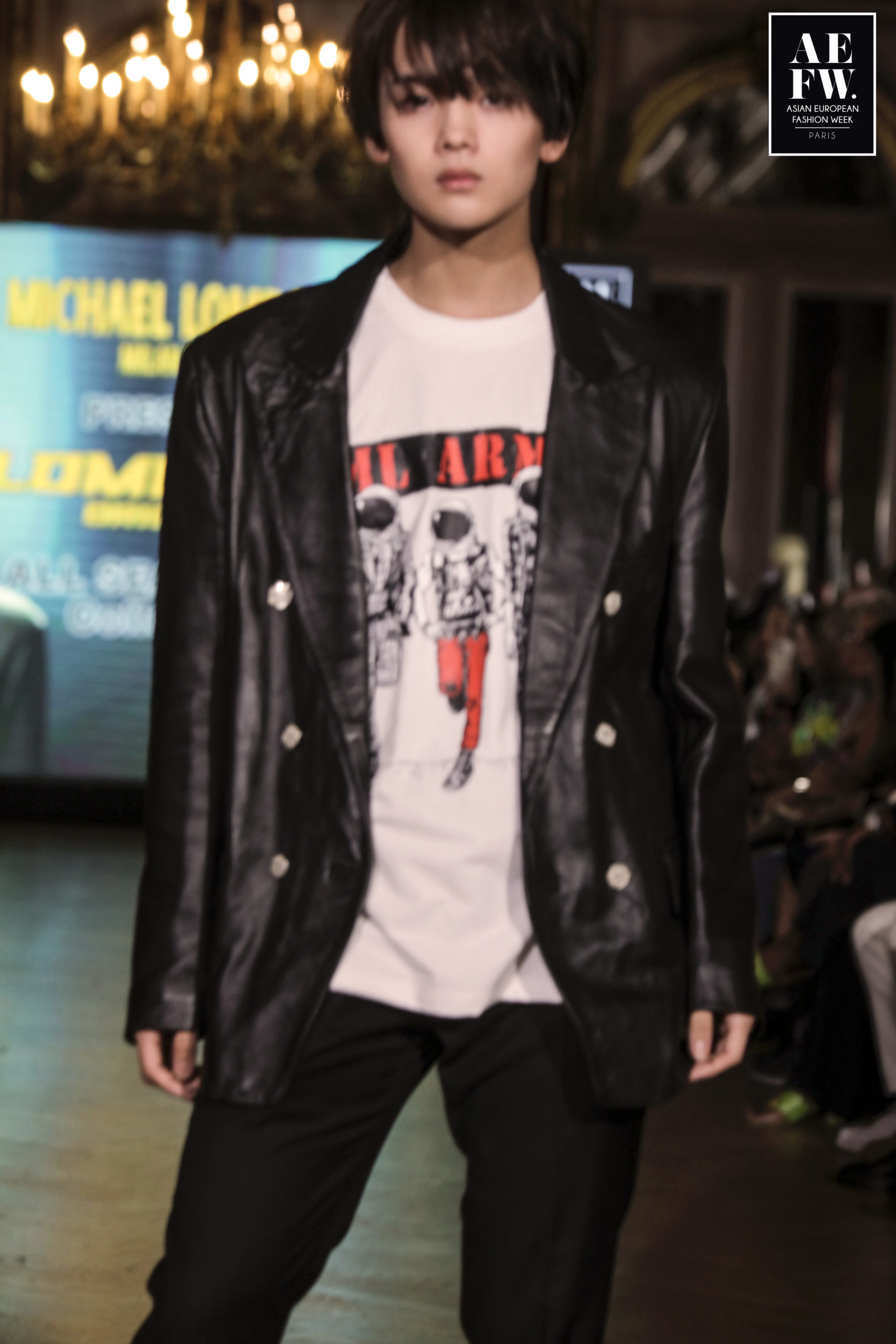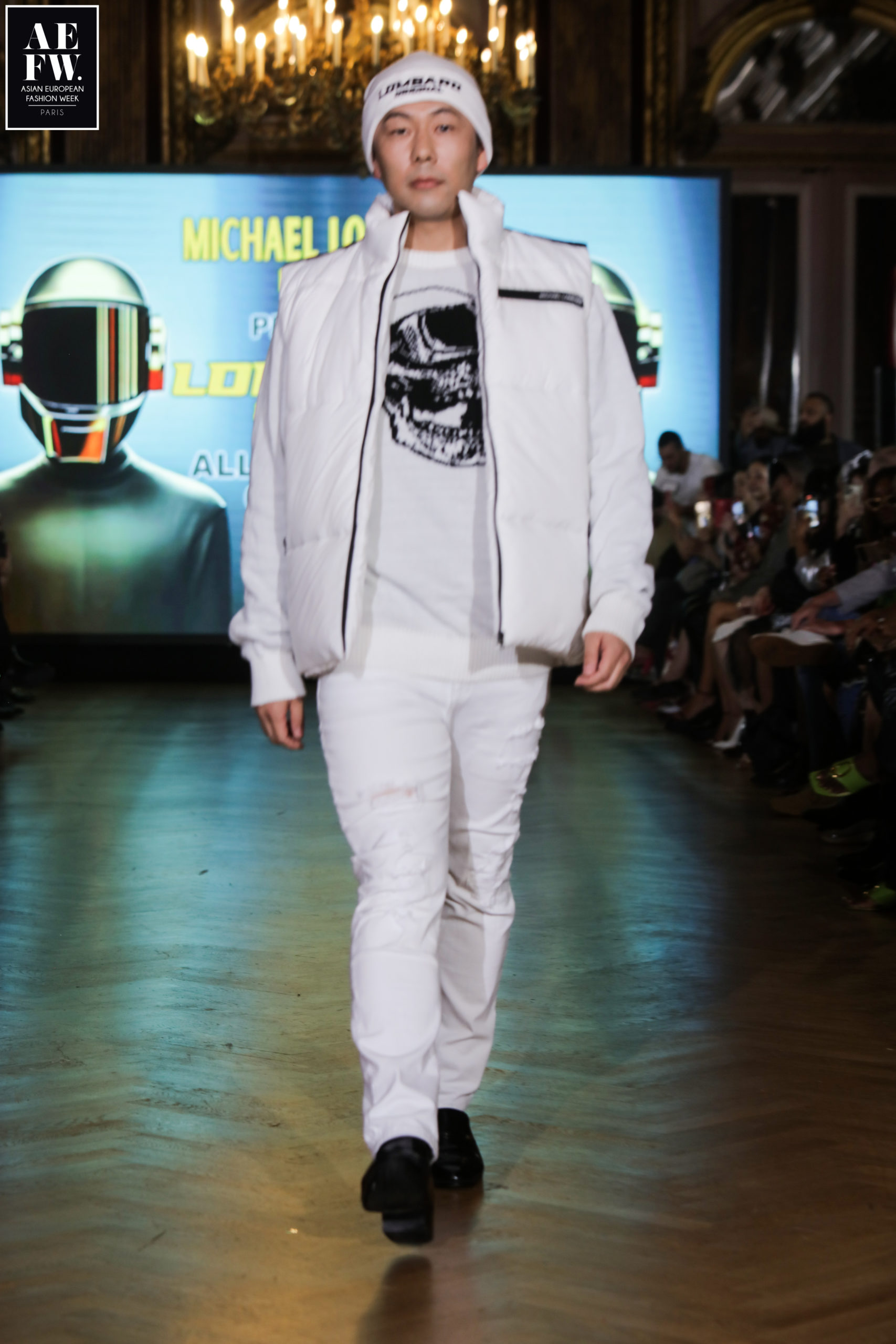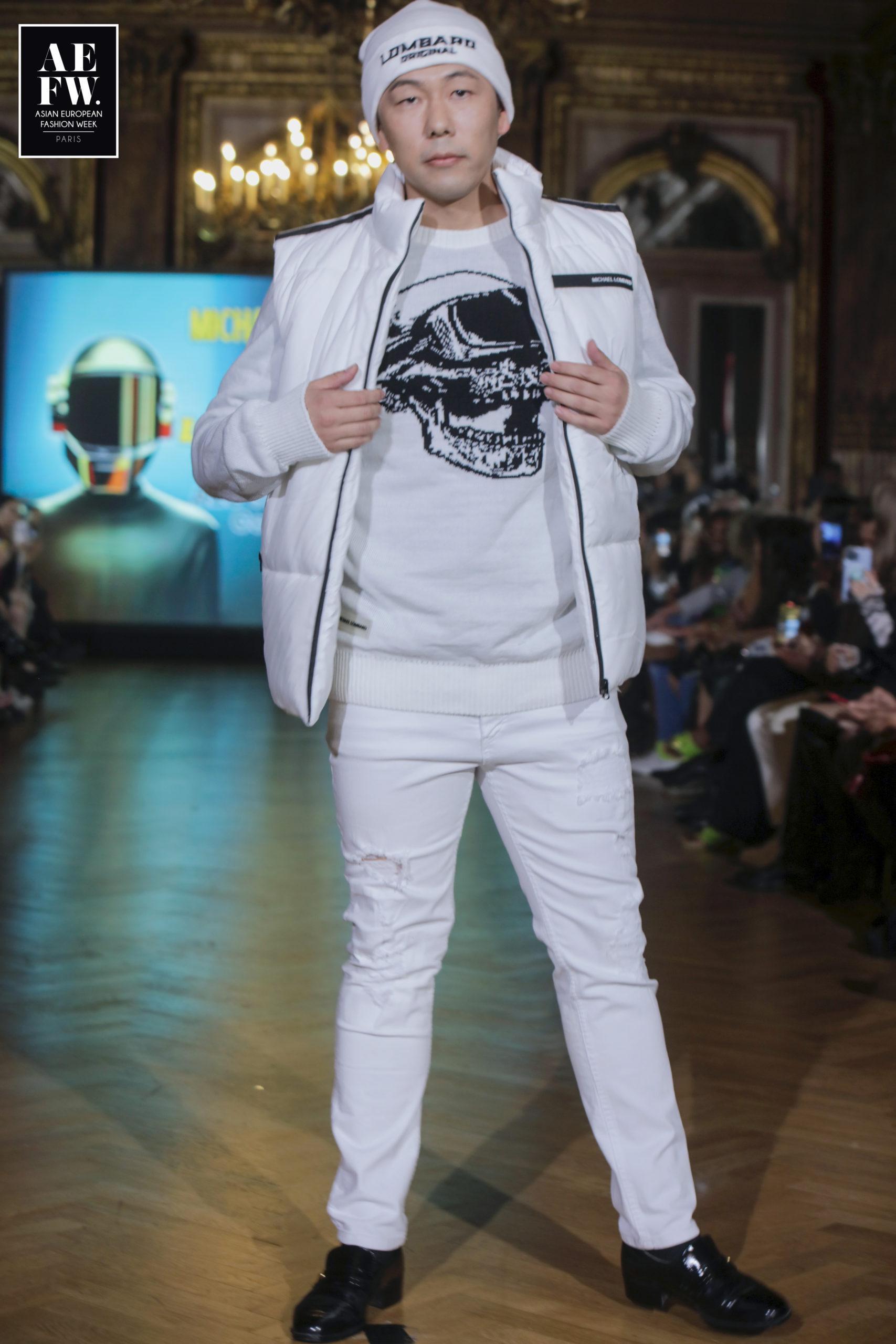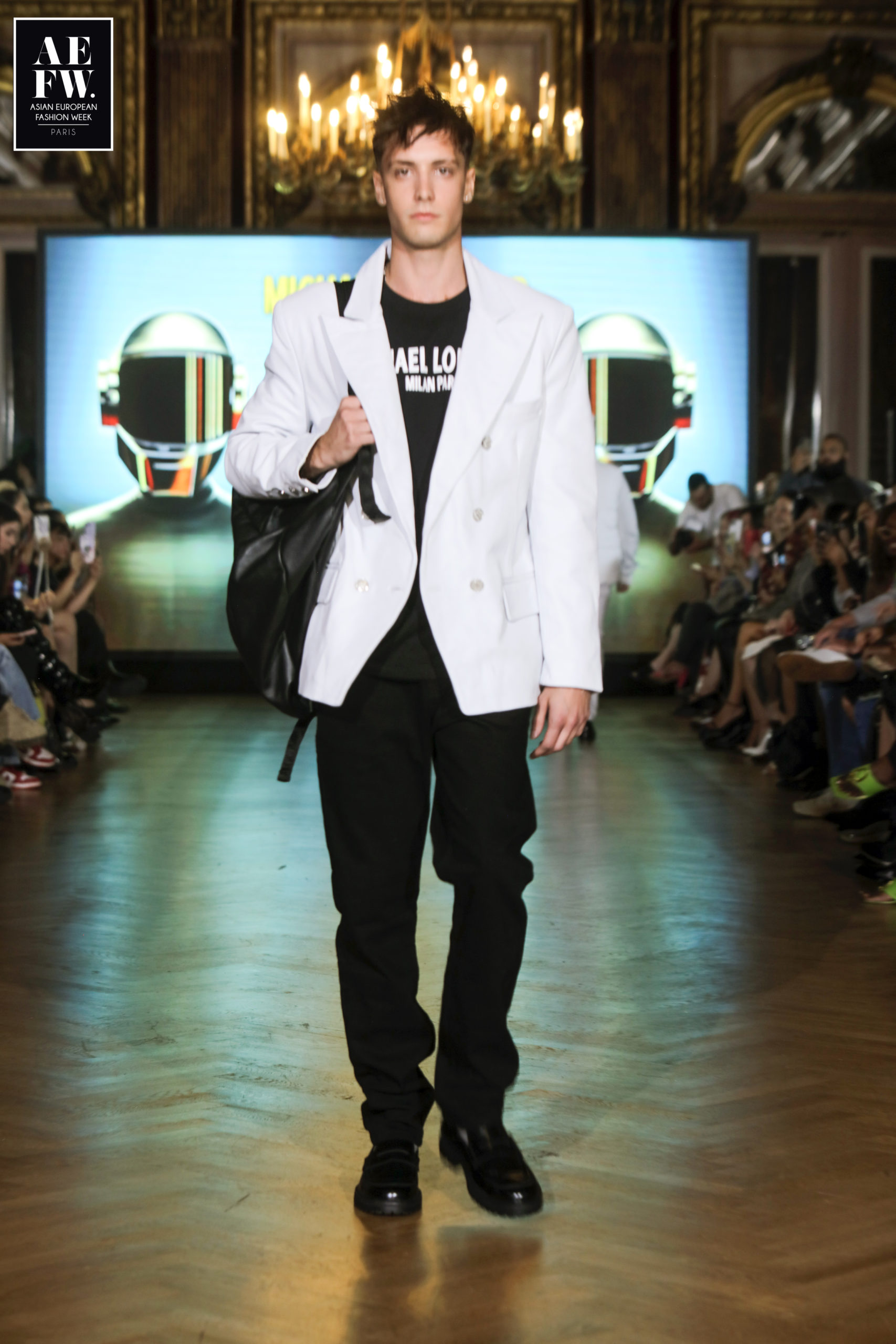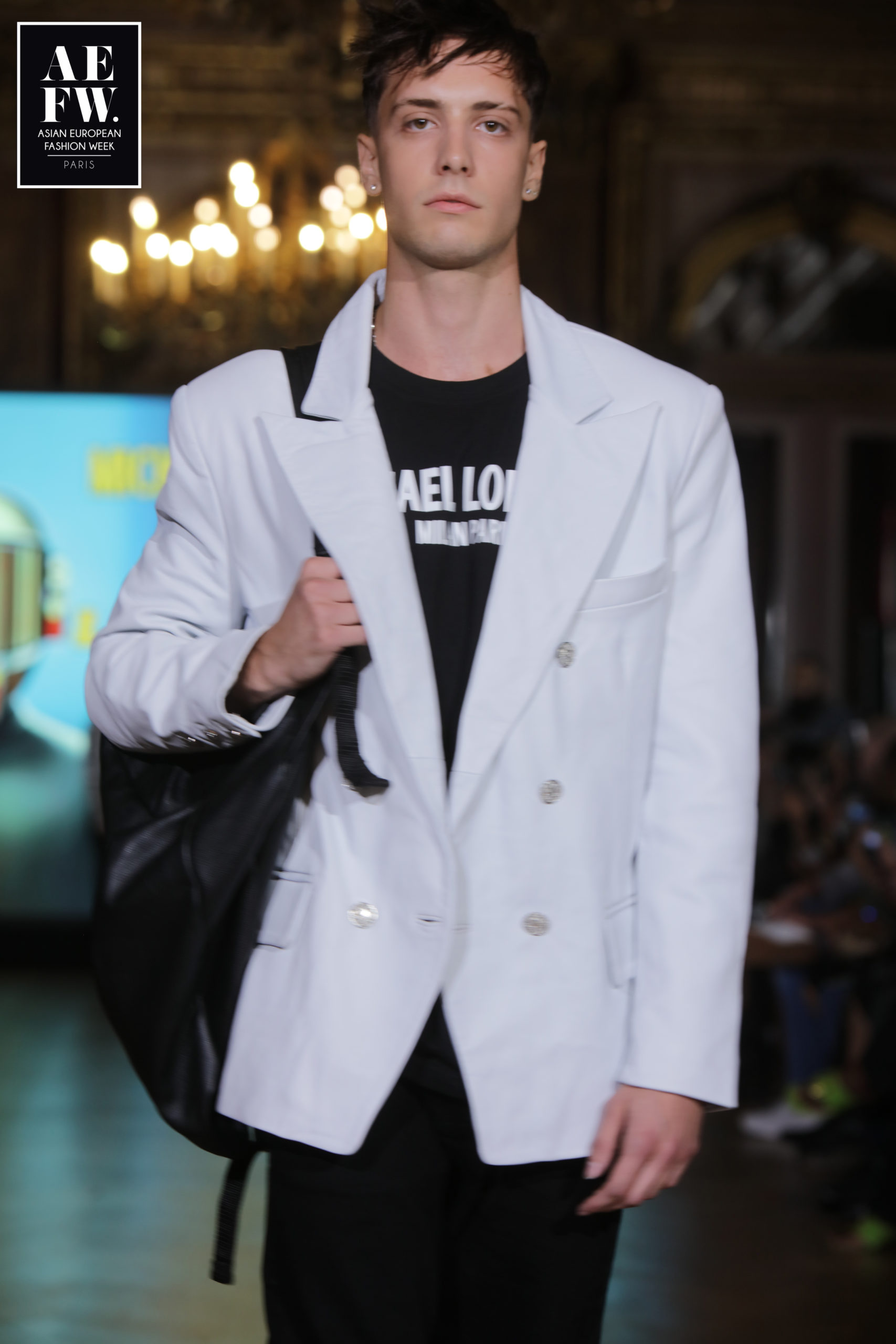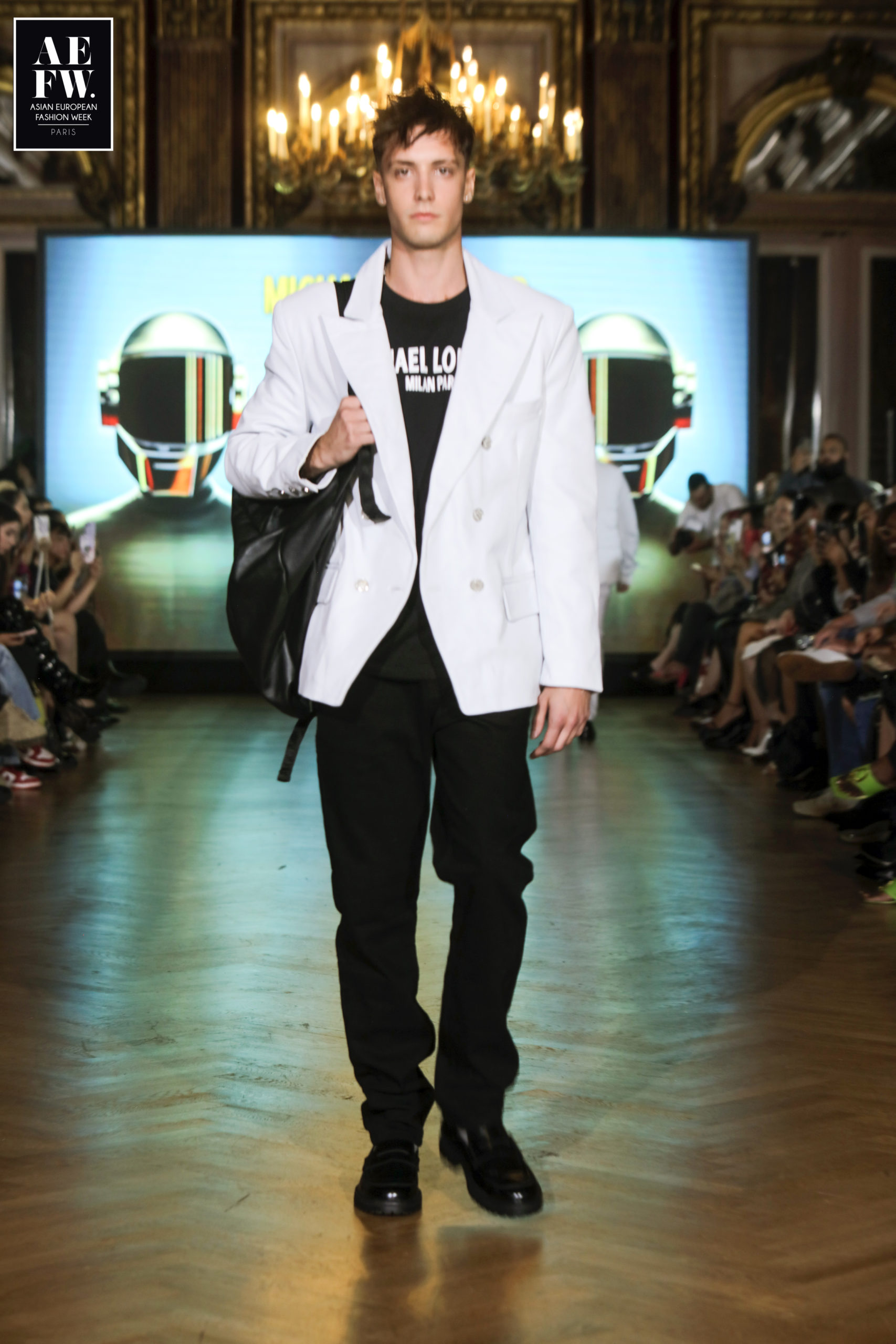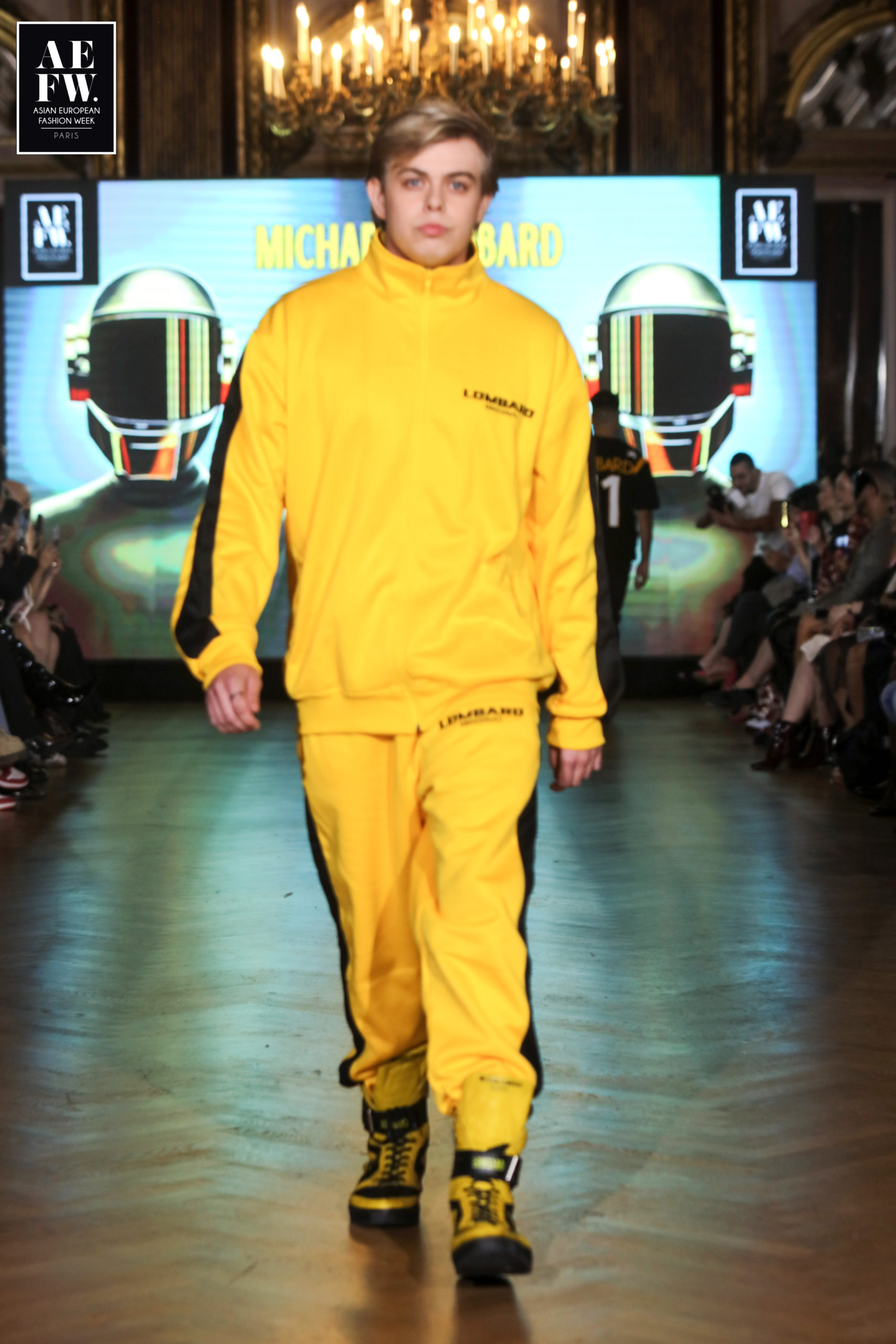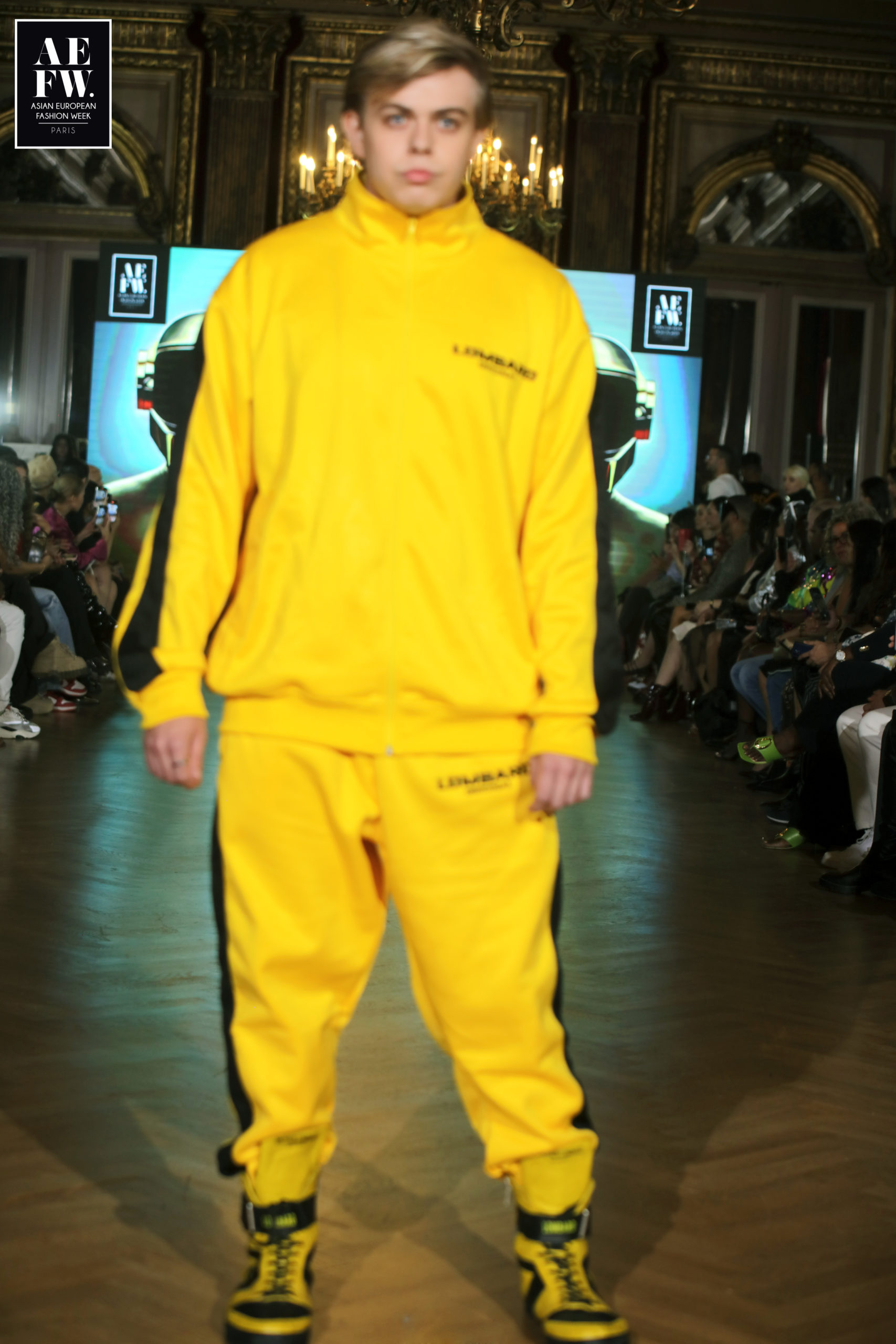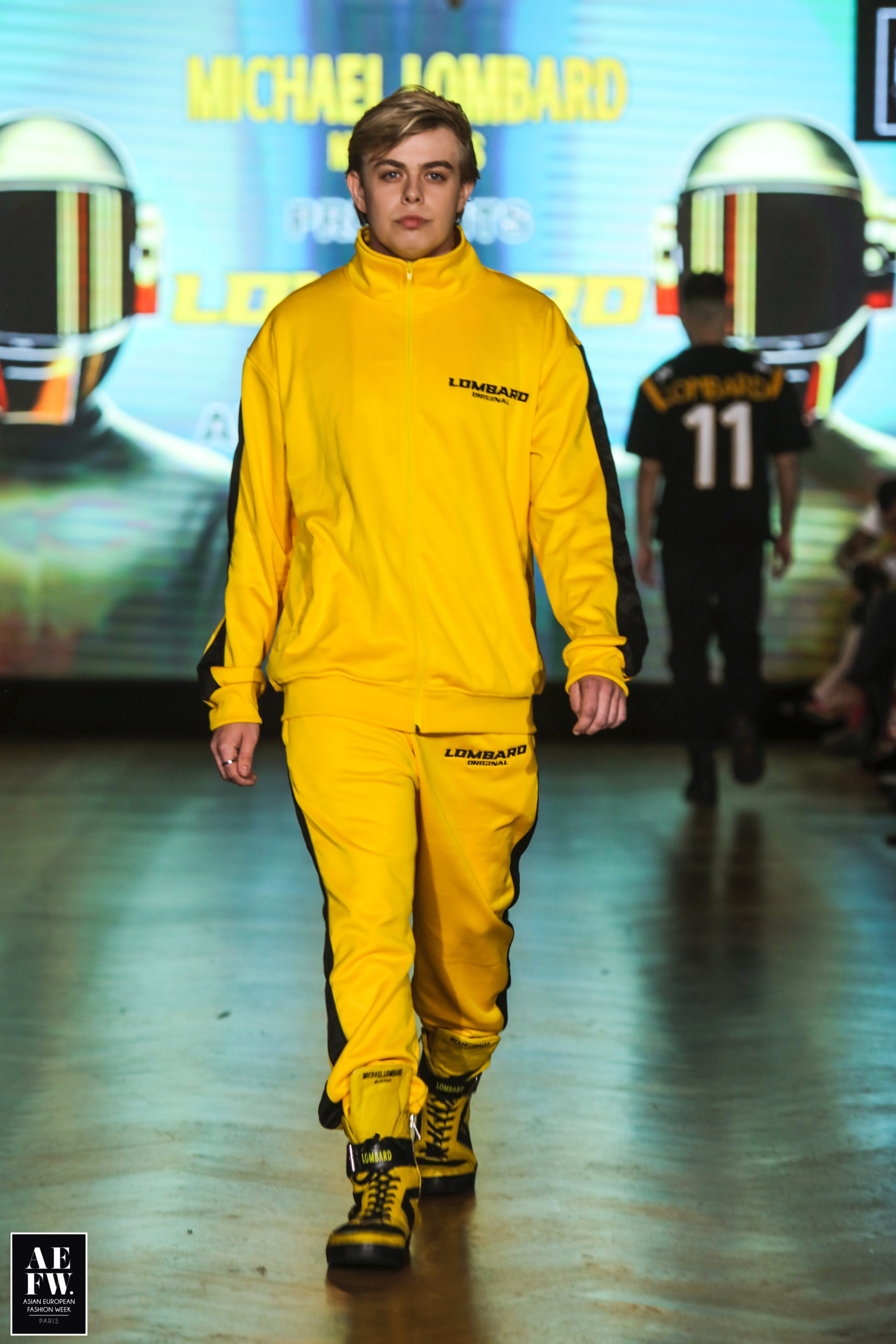 Michael Lombard – ML SOLO – PFW SS24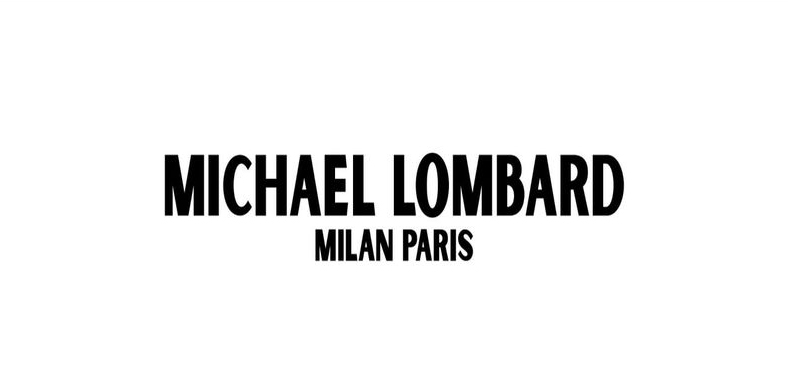 AEFW (Asian European Fashion Week)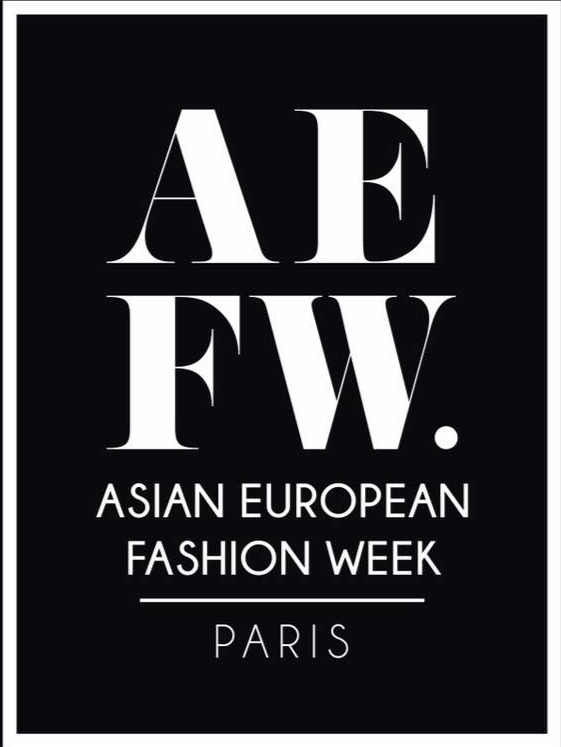 AEFW (Asian European Fashion Week- MICHAEL LOMBARD – The King of Leather – PFW SS24  -WEST IN PARIS-VENDOME – Organizer by Rex Fernando – Producer WOULD BEAUTY INNOVATIONS – Sponsored by MIRAISE International representing BIMORE

Team Organizer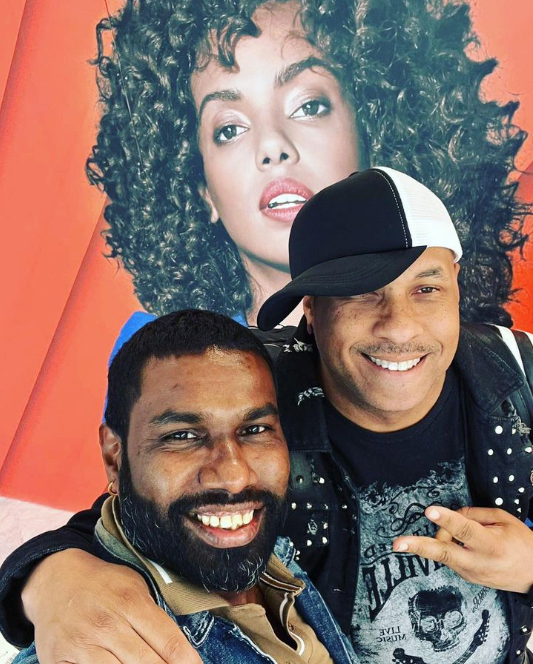 AEFW Organizing – Rex Femando (STUDIOFDO) / Co-Organizing – DAMON Paris – Co-Organizing – Tominaga Ema Ritsuko / world_beauty_innovetions
Design Coordinator Runway Choreographer
Producer world_beauty_innovetions – Tominaga Ema Ritsuko
Sponsored by MIRAISE International representing BIMORE
Head HMua: @lordandberry_official
Sponsor : AchatVenteOr Paris.
Team Media:
Official Photo Grapher @ Media Partner.
Guy Landry Official Photographer.
Media Partner :
Photo credit: DN-AFRICA.COM by Dan NGU – Official Photographer.
International photographer: Daniel Nguyen
DN-AFRICA. / DN-AFRICA.COM/ Media Partner
AI FASHION / Zou & Katia
AEFW presents MICHAEL LOMBARD – ML SOLO – Collection RTW SS24 – WestIn Vendome
MICHAEL LOMBARD Contact :
Press: Vogue, ELLE, Forbes, L'Officiel
Designer of the Year 2021-22
Store: Dubai Mall Fashion Avenue 1 Floor
Styled @paulaabdul @lelepons @princeroyce
Instagram: https://www.instagram.com/michaellombardofficial/
Website: michaellombard.com / online shop
Adresse :57WH+G3M – Financial Center Rd – Downtown Dubai – Dubai – Émirats Arabes Unis
Level: First Floor / Parking: P7, Cinema Parking
CONTACT:

MEDIA PARTNER


A-19, Block X, Phase 2, NIA, Delhi (India) – 110028
Call : +91 11 43560999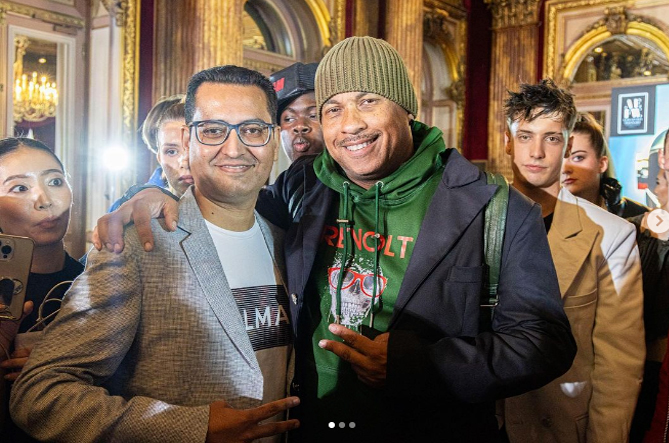 FASHION WEEK ONLINE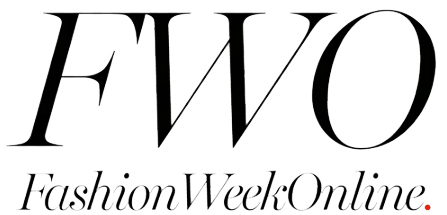 https://fashionweekonline.com/
SPONSORS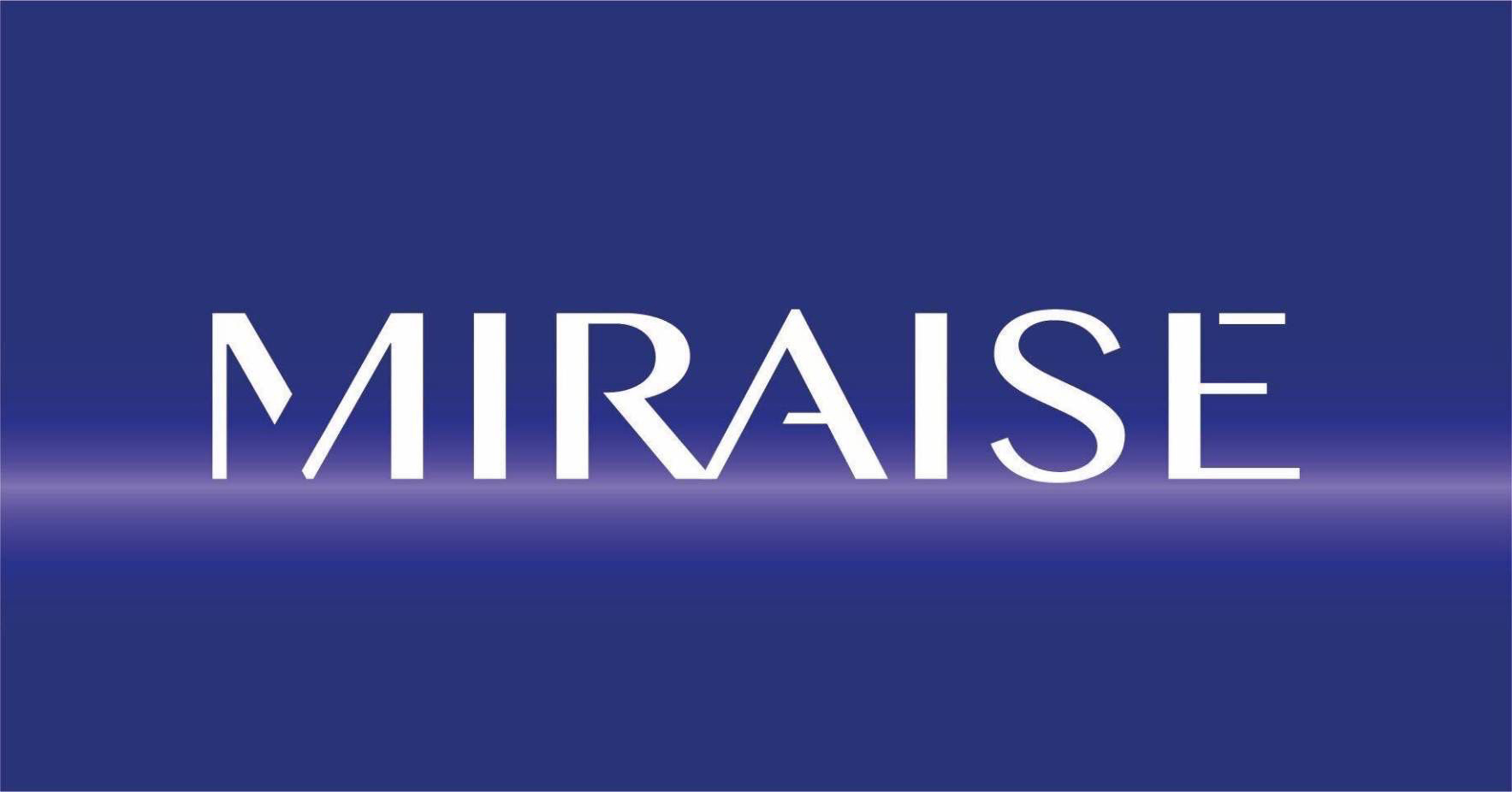 World_beauty_innovetions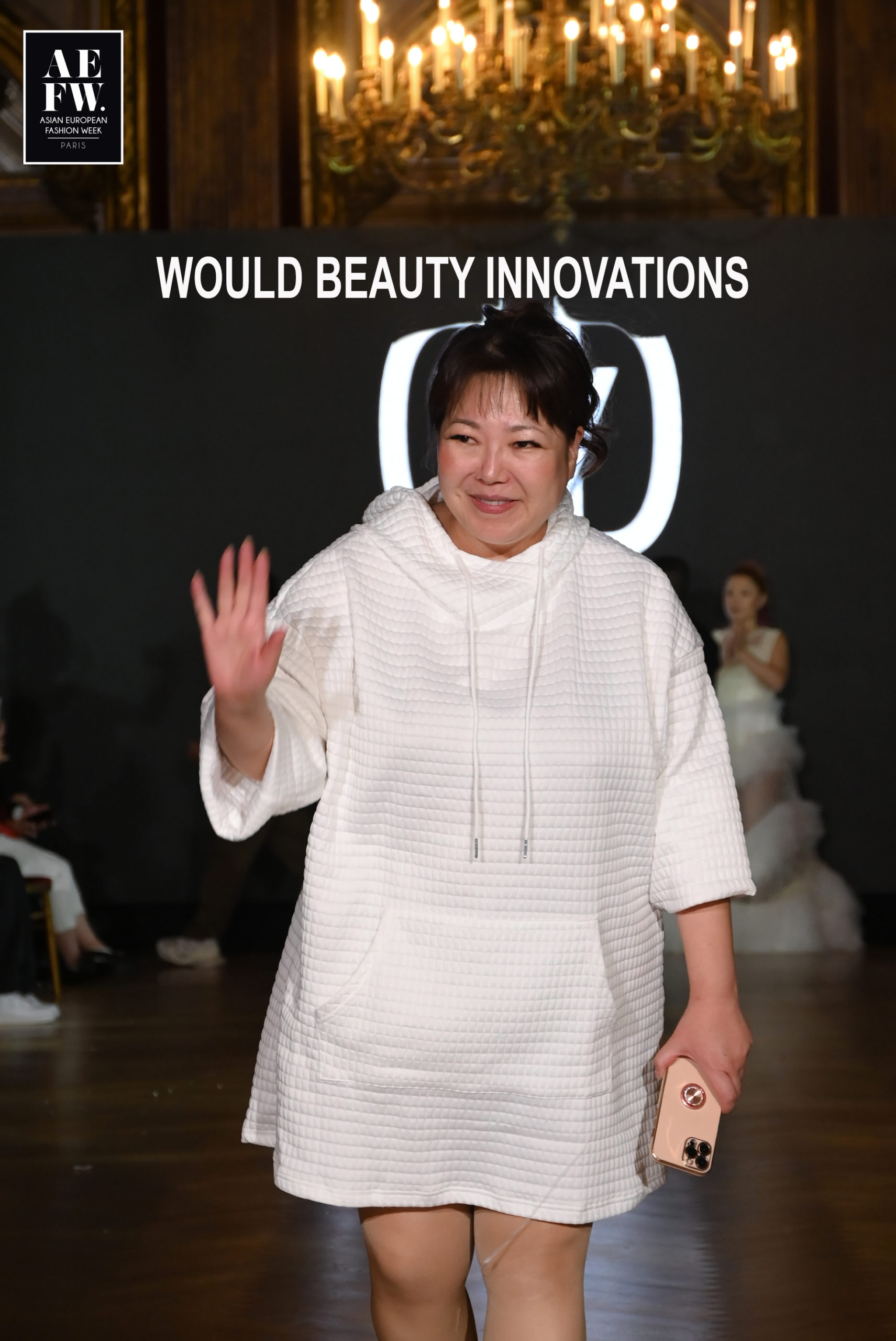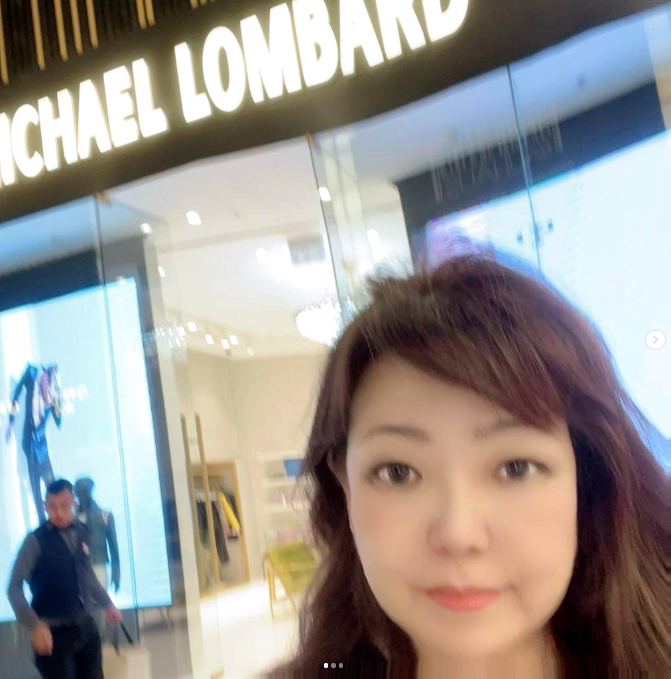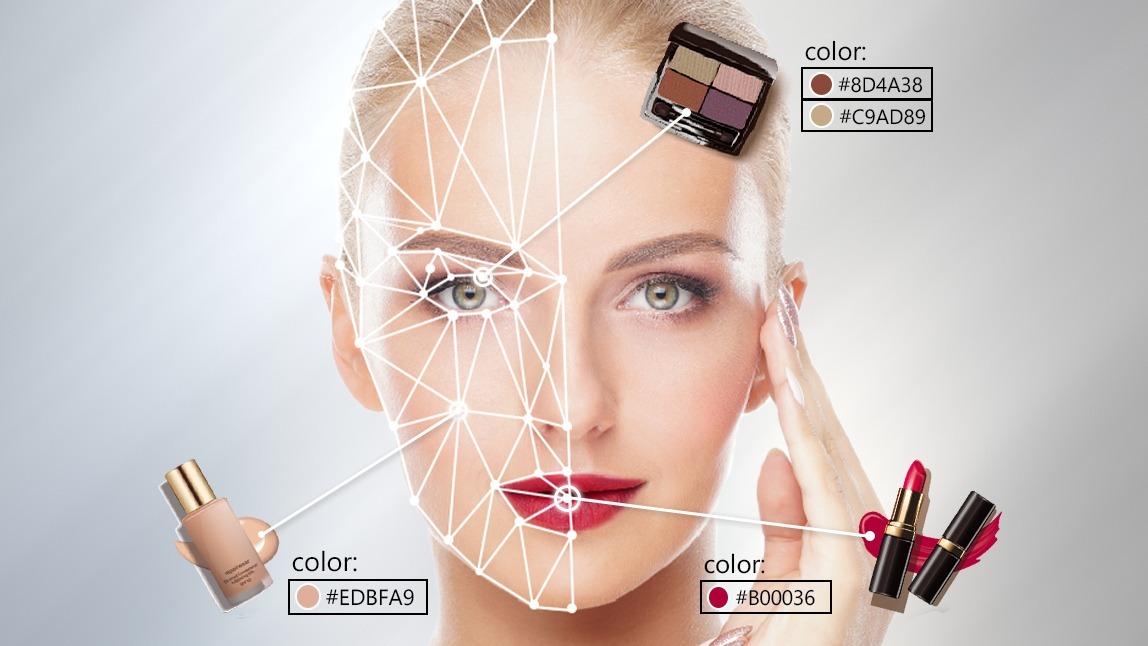 Tominaga Ema Ritsuko /world_beauty_innovetions
ACHAT OR PARIS
RIAN JOAILLERIE CONTACT:
Bijouterie Rian
Bijoux/montres
Buy and Sell Gold, Platinum, Diamond
Repair and polish your Jewellery
Repair your Watch
5 Rue chabrol, 75010 Paris, France
achatorparisdiamond.fr
Métro : Gare du Nord – Line 2 – Line 4 – Main Line Train – RER B to Charles de Gaulle Airpot , RER D et RER E, TER Transilien Line H et line K and also the Bus 38, 39, 42, 43, 46, 48, 65, 302 et 350.
Instagram : https://www.instagram.com/achat_or_diamond/
Website : https://www.achatorparisdiamond.fr/
« Achat Or,Bijouterie Rian: Where Elegance Meets Excellence at the Diamond House »
Media Partners

By Zou, Katia & Dan NGU – New Media Making
Introducing AI FASHION MAG, a groundbreaking fusion of Human Ingenuity & Technological Innovation.
This pioneering AI fashion magazine showcases the boundless possibilities that arise when creativity harmonizes with cutting-edge technology.
DN-AFRICA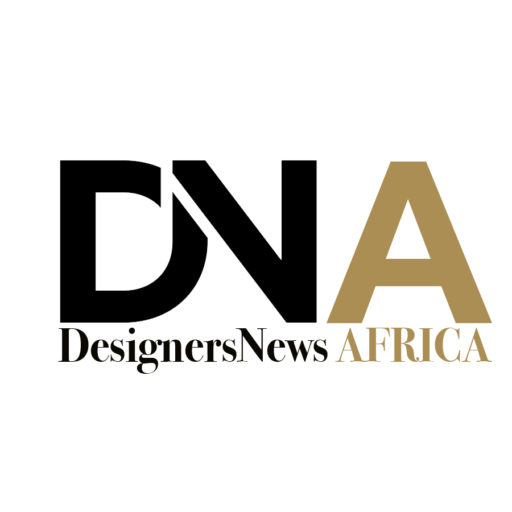 Venue: